Dissertation Coaching
---
Dissertation coaching, and academic coaching more generally, is a process in which an author hires a coach to help him or her achieve writing goals that are for some reason stymied. Most of the time, those goals are related to writing process, accountability (or lack thereof), or substantive challenges that manifest themselves in writing (like most organizational problems). For Faculty Services, click here. For Grad Student Services, keep reading.
NOW OFFERING ONLINE REGISTRATION!
Online registration for Fall 2021 is closed. Registration for Winter 2022 starts 1 December!
Many people can benefit from working, even for a short while, with a dissertation or academic coach. Maybe you're struggling to make a chapter's organization work, or perhaps your lit review won't come together, or perhaps you have no idea how to present your results. Maybe you're working remotely from your program without easy access to peer or faculty support. Maybe you know what you want to say but writing issues impede communication with your reader. Maybe your writing's fine, but the lack of accountability has left you making only a trickle of progress when your new job's start date demands a flood. If you're struggling with any part of your dissertation, then coaching might be the solution for you.
NEW FOR FALL 2021: Small-Group Dissertation Coaching is back! The early-stage dissertators group will meet Mondays at 11 AM US Central time, and the late-stage dissertators group will meet Tuesdays at 11 AM US Central Time. These times are late afternoon/early evening for European and African participants. This highly affordable option ($150) gets you 13 weeks of support from Leanne and a group of similarly-situated peers. Package includes ~10 weeks of structured content and 3 weeks of workshopping student documents with feedback from peers and Leanne. Early-stage small-group coaching is ideal for students writing their prospectus or project proposal, or having recently completed it. Late-stage coaching is good for those who are done with data collection and actively writing up. Look below for more details, including pricing.
Most of my work with clients is centered around management strategies: time management, project management, writing management, self-management, and the like. I am not a committee member; I will talk substance with you only to the extent that you request it. That said, I've got an eclectic background and I'm widely read, so I often have interesting insights. But my goal is NOT to be a committee member - it's to help provide whatever guidance or skills you may be looking for.
In five years, I've had 20+ successful defenses; I expect another couple this summer. Previous student clients have come from the schools listed in the word cloud to the right.
To see what previous clients had to say about working with me, try reading some of the Testimonials.
If you're interested in coaching, please email meand tell me a little about why you're looking for coaching. We'll set up a (free) initial consult where we can discuss your situation in more depth and determine whether we're a good match to work together and under what terms. Keep reading below the signup block for a FAQ, including prices. Registration for Summer 2021 sessions for new clients will open on 1 April.
---
What is coaching?
Academic coaching is primarily about providing you with the support that you need to get your dissertation or other writing project done. That might be goal-setting and accountability for some people; it might be feedback and writing support for others; it might be something totally different or a blend of both for others. Together we'll work to identify the barriers you have to getting your project done, and we'll craft a plan for working in stages to get past them. We'll touch base regularly via videoconference to take stock of progress and update the plan. I'll read chapters or sections that you send me and offer feedback to see if we're actually solving the problem. Academic coaching does the same thing, but for a wider variety of kinds of things - books and articles and grant applications - and for faculty as well as graduate students.
How does one-on-one coaching work?
Once we've agreed to work together - and that's a mutual decision - we'll sit down for an e-meeting where we discuss your progress, writing strategies, and goals. We'll then outline a work plan for the semester to help you reach your goals and set up a schedule of regular progress check meetings. Your semester coaching fee gets you a weekly hourlong meeting where we touch base with your goals, discuss your progress, review any documents you've sent me, and make a plan for until the next meeting. For dissertation coaching, it also includes my providing detailed feedback on three documents (usually a chapter, market documents, grant application, or a similar project) each term, along with access to the usually monthly Boot Camp writing retreats.
What services do you offer? How much does it cost?
I offer five main packages of graduate student services: three full-term packages and two short packages. The year has three four-month terms - fall (Sept-Dec), winter/spring (Jan-Apr), and summer (May-Aug). In summer terms, depending on interest, I may offer small group coaching. NOTE: Summer 2021 will be disrupted by surgery on my part. I expect a 3 week gap for most programs and prices are adjusted or prorated to account for that. More information will be provided as it becomes available.
Small Group Dissertation Coaching: $150
Shortened 13-week programs; groups for early-stage dissertators Monday 12 Noon Central and late-stage dissertators Tuesday 12 Noon Central. Small groups of 4-5 people meet with me weekly for ~10 weeks of structured content. During the last month of the term, each student will get a chance to get feedback from their peers as well as from Leanne on one piece of writing. Each week involves goal-setting and progress checks. Access to group dissertation support activities, including Boot Camps.
-->
One-on-One Dissertation Coaching: usually $400, prorated to $325
Prorated 13 weeks of weekly meetings, including three document reviews with comments per term. Access to group dissertation support activities, including Boot Camps. Approximately 4 seats available for Summer 2021.
Problem Solver Package: $75
Two focused one-hour consultations, usually a couple weeks apart, including a document review. Ideal for those struggling with a manuscript that's been rejected or got conflicting revision recommendations, and those working on shorter projects like grant applications. It can be helpful for breaking through a logjam on a prospectus. It's also a good way to try out coaching before committing to a full semester. Depending on the issue, we can substitute a third meeting for a document review. Problem Solver packages can happen at any time in the year or term.
Problem Solver Job Market Package: $75
Review of job market packet including cover letter, CV, teaching, diversity & research statements with written feedback; post-feedback consultation. Add job market paper/writing sample review for an additional $50. Add a virtual practice job talk with feedback for an additional $50.
How does this affect what I do with my chair and committee?
It ensures that you give them a better product because you've had more feedback on writing, structure, and organization, and it helps you get things to them on an agreed timeline. They still have the final call over what to include, how to do the analysis, etc. I will provide suggestions, as any good reviewer would, where I see opportunities to improve the analysis or research design, but the final decision is up to you and your committee.
What is your background?
I have a PhD in political science from the University of Michigan and extensive training and experience in giving feedback on academic writing. Because of my background, I prefer to confine my clientele to political science, international relations, public policy or closely related social sciences; this has included sociology, information sciences, and public health. Humanities clients and EdD's will be considered with an approved prospectus on a case-by-case basis, but 'fit' between your needs and what I can provide is key. I don't want to shortchange you or give you second-class service.
---
Please note: My copyediting services are separate from coaching services. Coaching is a long-term relationship where we improve habits and work on writing fundamentals. It is not a mechanism to obtain proofreading or copyediting services for your dissertation. Dissertation copyediting is available by priot arrangement for $3 per double-spaced page. Email Leanne if you are interested in this service. ALLOW AT LEAST TWO WEEKS FOR TURNAROUND.

Last updated on Friday, 27-Aug-2021 06:49:01 PDT
Sours: https://www.leannecpowner.com/coaching/
The support of an experienced and knowledgeable dissertation coach can help you move through your dissertation as quickly and efficiently as possible. If you decide to join the Dissertation Angels Coaching Program, you will receive one-on-support, working with Jessica, directly.
What's included?
Weekly coaching calls (via phone or Skype)
Weekly feedback on your work (via email)
Unlimited access to me via email — I respond to all emails within 24 hours
Comprehensive assistance throughout every step of your dissertation process
Typical areas of assistance include
Helping you develop and refine your topic and research questions/hypotheses
Assistance with crafting your problem and purpose statements
Assistance with research
Feedback and advice on your methodology
Help with organization of each chapter
Preparation for proposal and final defense presentations
Feedback on your writing/recommendations for addressing questions or concerns from your committee or school
Help with staying organized, setting goals, and meeting deadlines
How much does the coaching program cost?
The program requires an initial 16-week commitment (the average length of a typical semester). The total cost of the initial 16-week program is $3200, billed in four monthly installments of $800. From there, you may continue with coaching on a month-to-month basis at $800 per month.
If you are not interested in receiving ongoing support and assistance, I am also available for individual consultations at $150/hour.
Who should join the Dissertation Angels Coaching Program?
The coaching program is ideal for students who need guidance, encouragement, and support during the dissertation journey. It's also an effective system of accountability.
Who should NOT join the Dissertation Angels Coaching Program?
Let me be frank — this program is not for people who really have no interest in completing their dissertations. I don't have time for excuses and laziness, and I'll call you to the carpet on it. I'm invested in my coaching clients (just as I am with all of my clients), and your success is reflective of my own. So if you're someone who likes to pull from the jar of excuses, this program is not for you.
Please note that I only take on a limited number of coaching clients to ensure I am able to dedicate plenty of time to everyone. Please contact me if you'd like to discuss the coaching program and my current availability.
Sours: https://dissertationangels.com/coaching/
Full Dissertation Coaching Service
Description
Full dissertation coaching refers to Dr. Lonny's premium service - providing end-to-end, 5-star, red carpet service to those seeking an external chair/advisor/expert/coach to lead and guide them throughout their entire doctoral journey. Service covers all areas of the dissertation - including topic, literature/research, methodology, data collection, and data analysis, plus more! This premium service also includes proofreading and editing for grammar, APA, and formatting. Competitively priced, with individualized and personalized service, this is the ultimate solution to your dissertation coaching search!
Full dissertation coaching pricing is based on deliverables, time, and effort. For pricing and payment options, CLICK HERE.
Interested? Contact Dr. Lonny today to sign-up or to get more information….
MY DISSERTATION COACH
My Dissertation Coach offers doctoral students comprehensive dissertation coaching, consultation, expertise, and resources. Dr. Lonny focuses on the dissertation fundamentals, to serve doctoral level candidates towards successful fulfillment of their terminal degree through individualized 1-on-1 dissertation coaching/mentoring. Dr. Lawrence (Lonny) R. Ness has significant experience in successfully overseeing and guiding doctoral research candidates from topic selection to final dissertation oral defense, and all steps in-between. Click HERE for more information…
ABOUT DR. LONNY
Dr. Lonny is a senior dissertation coach and chair with many years of experience at multiple online universities, as well as through personal consulting engagements, with over 80 graduated doctoral mentees. Dr. Lonny is qualified to walk you through your doctoral journey once you've decided to take the plunge! If interested, please complete the inquiry and/or contact form to let Dr. Lonny know that you would like to speak further about your desire to partner with a professional coach towards doctoral degree completion – or any phase/aspect of the process thereof. Dr. Lonny can be reached directly via email at [email protected]
Sours: https://mydissertation.coach/full-dissertation-coaching
Tune into Yourself So You Can Finish Your Dissertation or Thesis
Dissertation Coaching
Did you know that between 40 and 50% of doctoral students never finish their degrees? Why is that?
The variety of reasons is staggering, from not having sufficient institutional support to having other areas of life conflict with the dissertation-writing process.
Why You Need a Dissertation Coach
What I've found in my years of experience working with doctoral students as a both a chair and a dissertation coach is that dissertation writing should not be a solitary process. Most of us need someone with whom we can talk things through; we need support; we need someone who can answer our questions. As a dissertation coach, this is just the beginning of what I can offer.
I'm here when you want to ask a question but feel you should already know the answer. When the task seems overwhelming, I can help you break down the tasks into manageable segments. And if you're in need of moral support or a listening ear, I'm here to listen and cheer you on.
I have over thirty years of experience in academia. Having chaired over eighty dissertation committees, I know the ins and outs of the dissertation process. I know how hard writing a dissertation can be (I wrote one myself) and am familiar with the mistakes that are easy to make along the way (I made some of them myself).
Most of all, my greatest passion is supporting students in achieving their goals. I can help you finish your dissertation and achieve the dreams you had when you first started this journey.
Dissertation Coaching Package
Here are a few of the things I can help you with:
Choosing a topic strategically
Saving time in your research and writing process
Developing your methodology and data collection strategy
Developing your problem statement and purpose statement
Creating an acceptance-ready proposal (Chapters 1-3)
Addressing the tricky issue of alignment
Data collection
Analysis and reporting (Chapters 4 & 5)
Preparing for your defense
Turning your finished dissertation into journal articles or a book
And much more…
This is only some of what I can offer. The coaching process is tailored to your needs, so we'll find the areas in which you need the most support and go from there.
What's Included in the Dissertation Coaching Package:
Four hours of services per month, including any combination of the following:
Four one-hour coaching calls per month
Email support
Review of documents throughout the month
Pricing
$400 per month
Book a Free 30-Minute Consultation
Here's what others have said about the service…

"Dr. Tippins is a remarkable mentor"
I have known Dr. Steve Tippins since 2014 and have interacted with him extensively in his capacity as my doctoral professor and adviser. Dr. Tippins is a remarkable mentor, taking an interest in his students' research, and making sure to provide them with an organized structure to guide them through their dissertation process. However, it is after the completion of the dissertation where he shines. Steve cares for people, and he goes the extra mile to help them achieve their post-doctoral goals, whether these are academic, research, or commercial in nature. I am grateful for his guidance and for having him as a mentor, teacher, and friend.
Dr. Enid Alvarez

"I attribute my success in great part to his support and guidance."
There are few people we encounter in our lives that truly make a lasting difference and lifelong impact on who we are as people. Steve Tippins is one of them. His work is so impactful on his students and coachees because of his unique depth of experience coupled with true love for what he does and compassion for the people he works with.  His ability to support and motivate people for who they truly are, with realistic expectations and considering outside influences, makes his coaching and partnership irreplaceable. I would be remiss if I did not attribute my success in great part to him and his support and guidance.
LeAnn Nowlin, PhD

"With your support, I became a doctor."
With your support, I became a doctor. I highly recommend you to any student. Thank you!
Dr. Daniela Sankovic

"I could not have achieved all of my post-doctoral accomplishment without his exceptional mentorship." 
There are few people who have the skill to holistically and intuitively guide people toward the achievement of their life's goals. Dr. Tippins is one such person. He is gifted with the foresight, patience, and knowledge to help doctoral students navigate the many pitfalls encountered during the dissertation process. Dr. Tippins' knowledge of both the academic and commercial domains ensures that once your doctoral journey is attained, you are kept grounded and focused on completing the next steps to be a sound contributor to positive social change. I could not have achieved all of my post-doctoral accomplishments without his exceptional mentorship.
Ian Briggs, PhD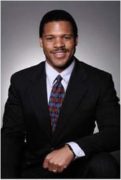 "I am privileged to be associated with Dr. Tippins"
"Dr. Tippins has provided post-graduate professional coaching and mentoring to support me (and several other doctoral colleagues) in navigating the professional world, business world, and academic world beyond graduation.  His professional coaching and mentoring has helped to guide me and also has provided me with the wisdom and direction needed to make wise career-path decisions.  I have benefitted from his guidance and give credit to his wisdom gained from his decades of experience. I am honored and privileged to be associated with Dr. Tippins."
Terrance S. Ransom, Ph.D.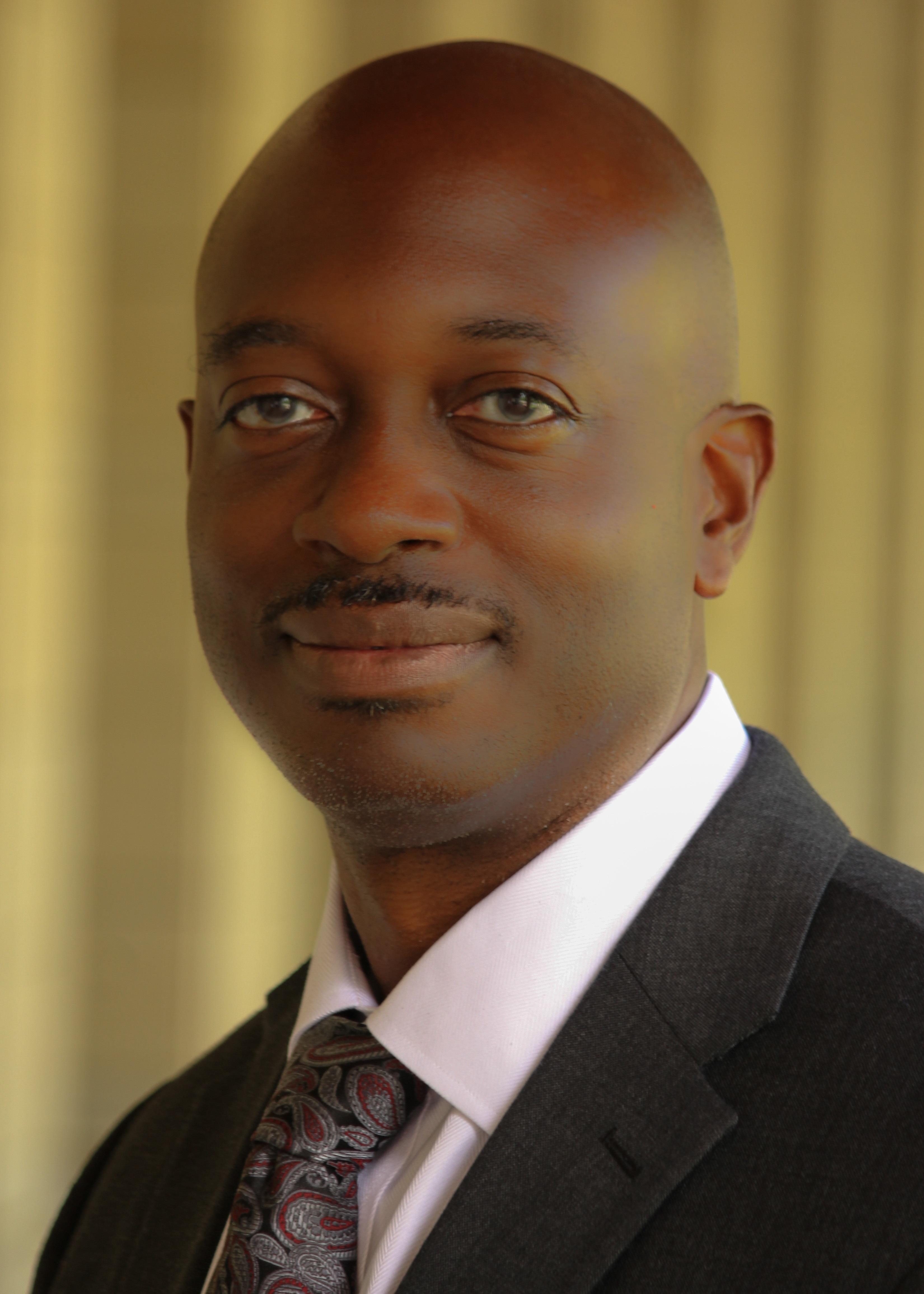 "His guidance helped me achieve both my goals"
"As a coach, Dr. Tippins provided guidance on next steps I should take after graduating to achieve my goals. My primary goals were to complete an article that I could submit for publication and to become employed as an adjunct professor. His guidance helped me to achieve both in a short period of time."
Sam Long, Ph.D.
Sours: https://www.beyondphdcoaching.com/dissertation-coaching/
Coach prices dissertation
Your Very Own Dissertation Coach
There are a few key differences:
On-demand access
A university-allocated supervisor can only spend a limited amount of time with each student and their support is usually limited to a certain amount of time per section of content. Also, support is often limited to one or two formats (e.g., email).
Conversely, we provide unlimited, multi-channel, on-demand support. You can book a live coaching session any time you need, get your work reviewed as many times as you like (see an example here) and drop us an email whenever you have a question or concern.
Plain-language advice
Supervisors often communicate in complex "ivory tower academic-speak" that is difficult to understand and not particularly actionable. Students often struggle to make sense of their supervisor's advice and feedback due to this language barrier and experience gap.
Conversely, we provide you with plain language, actionable advice and feedback, with lots of examples and analogies to help you grasp concepts as quickly and easily as possible.
A safe, confidential space
The supervisor-student relationship is a tricky one to navigate, as the supervisor is often the first/primary marker or will be assessing you in some way. This creates an awkward dynamic, where it can feel somewhat risky to ask certain questions or propose ideas.
Conversely, your dedicated coach is your "partner in research" and there are no power dynamics. We create a 100% safe, comfortable space for you to ask questions, learn and grow. No question is a "stupid question".
Combined research expertise
Your supervisor will generally be allocated based on your area of research (your topic), not your methodology. This means that oftentimes (not always) they are not methodology experts and cannot provide the best possible guidance regarding your research design.
Conversely, the Grad Coach team consists of methodology experts across the spectrum of qualitative, quantitative and mixed methods. While you'll usually only work with one dedicated coach, you'll have access to the combined knowledge pool, which means you'll get the best possible advice.
Sours: https://gradcoach.com/dissertation-coaching/
DISSERTATION COACHING/ DISSERTATION PROOFREAD/ DISSERTATION CONSULTING
Dissertation Coaching Services Overview
Dr. Lonny provides comprehensive on-going (iterative) dissertation coaching for all phases of the doctoral process, including:
Topic Development

Prospectus / Premise

Proposal

Full Manuscript
Coaching consists of the following:
Topic review (including problem, purpose, research questions, etc.)

Methodology review (qualitative, quantitative, mixed)

Dissertation Chapters and Alignment (Introduction, Literature Review, Method, Results, and Conclusions and Recommendations)

Grammar / APA / Form and Style
Dissertation and Thesis Proofreading, Writing, Grammar, and APA Editing
Full editing services provided for those not requiring coaching

Service does not include essay and ghostwriting, which is considered unethical and an academic integrity violation
Rates and Payment Options
Dissertation Coaching (editing services separate)
Three Payment Options:

Hourly Rate - $75 per hour

Monthly Rate - $750 per month

One-Time Rate (Lifetime of the Doctoral Program Enrollment) - $7500

Includes all aspects of dissertation coaching, including methodology and high level writing, APA, and formatting (non-editing, see below)

Fees are due in advance and are non-refundable
Proofreading, Editing, and Formatting (non-coaching)
Hourly Rate - $50 per hour

Excludes dissertation coaching (above)

Editing service offered for grammar, formatting, and APA corrections
Invoicing and payment via PayPal (multiple payment methods supported). Payment required in advance before work begins.
Sours: https://mydissertation.coach/services-and-pricing-schedule
You will also be interested:
The demoness got up and, having freed a huge penis from the captivity of her cave, directed it towards Mila. She bent down and gratefully absorbed the huge head into her mouth. After sucking it a little, she again inserted the penis into the open vagina of the mistress. Then everything repeated, and while Carol crawled on the penis, Mila managed to kiss the demon's testicles and flutter her tongue over the demoness's delicate.
Petals.
999
1000
1001
1002
1003