Become a Preferred Customer or Distributor and get up to 35% discount.
Gain Instant ACCESS now!

Considering its deceivingly simple composition, the health benefits of Rain Soul are quite
extraordinary. On the other hand, fewer ingredients mean you can derive more benefit from each of
them.
Here are some of the health benefits of Rain Soul – per ingredient:
1. Black Raspberry Seed
Black raspberry seeds contain a substantial amount of antioxidants – much more so than red
raspberry seeds. In fact, in a study conducted in Chile in 2006, which compared the antioxidant
properties of more than two dozen different berries and fruits, black raspberries were found to
contain more antioxidants than kiwis and plums.
As such, it not only helps to fight free radicals in the body, but has also been proven to inhibit
cancerous growths. While it might not be able to heal cancer, it does help to prevent it.
In addition to that, black raspberry seeds help to keep your eyes healthy, fights inflammation, and
help to reduce blood pressure. As such it can help to relieve allergic reactions like hay fever and
sinusitis, as well as topical skin problems like eczema – which in turn reduces the need for
medications like anti-histamines (which tend to make you drowsy).
2. Black Cumin Seed
In similar fashion to black raspberry seeds, black cumin seeds carry a highly focused set of health
benefits. First and foremost it is a natural anti-inflammatory agent – which means that, besides
actively addressing inflammation, it also helps to diminish the effects of allergies. In fact, black cumin
seeds have proven to be effective in reducing the symptoms of everything from bronchial asthma
right up to eczema. Its uses and effectiveness has been well documented over the course of many
years.
In addition to that, the contents of black seeds are not only anti-bacterial agents, but are anti-
microbial agents. That means they assist not only in fighting bacterial infections, but also infections
from viruses, fungi, and parasites.
The potent combination of vitamins, minerals and essential fatty acids also means that it contributes
to skin health, while also exhibiting a reducing effect on high blood pressure and cholesterol.
3. Chardonnay Grape Seed
Chardonnay grape seeds are rich in antioxidants, but have also been linked to improved blood
circulation, reduction of swelling due to injuries, and the maintaining the health of your eyes. In our
day and age where we spend many hours gazing at computer screens, tablets and smartphones,
attending to the health of our eyes have become crucial.
4. D-Ribose
Ribose not only helps to increase energy on a muscular level, but – in the case of several inherited
diseases – it helps to reduce the after-effects of exercise, such as cramps, muscle stiffness and pain..
Here is my Conclusion for this review of Health benefits of Rain Soul
In contrast to Rain Core, which offers a wide variety of health benefits, Rain Soul is focused very
narrowly – on limiting free radicals, fighting infections, reducing inflammatory reactions, and keeping
your eyes and skin healthy. As an added bonus, the D-Ribose provides energy on a muscular level –
where you really need it.
Become a Preferred Customer or Distributor and get up to 35% discount.
Gain Instant ACCESS now!

Sours: https://myrainproducts.com/the-health-benefits-of-rain-soul/
RAIN SOUL
Jam-packed with all 17 minerals, 12 vitamins, 9 amino acids, and the fatty acids that your body needs every Rain Soul can replenish your cells with the nutrients they need for healthy functionality as well as support cell repair, healthy heart and skin. One box of rain soul product lives many rich nutrients from black cumin seed with anti aging, anti inflammation, and antioxidant profiles which provide many health benefits to your brain, blood flow and overall health.
This focus on nutrition allows you to optimize your natural physiology so that you can challenge yourself to meet higher personal goals. When you think of the raw power that seeds possess to grow and create life, just imagine the benefits you will be able to feel in your body by supplementing your diet with the most powerful hand-picked seeds daily. Soul product contains all the best food and health benefits all in one drink.
When your body gets the nutrients it needs, it converts them into energy, creating a reservoir to be used by your body and mind. With this potent and all-natural supplement, over days of use, your brain function will be improved by the essential omega fats in our product box, you can feel more energized and focused throughout your day—now that's raw wellness power to support you health!
Every seed included in the Rain Soul formula is rich in free-radical-fighting antioxidants. Free radicals are caused by environmental stressors for examples; UV rays, smoke, and pollution, and they inflict damage to your cells—and since many free radicals affect the skin, these harmful molecules causing you to both look and feel aged. By replenishing your body with antioxidants, however, you can reverse this oxidative damage by detoxifying your body and neutralizing the uncharged ions that make up free radicals, to benefit and support a healthy immune and youthful glow from within. Our rain products are home to countless phytonutrients that are proved by a scientific review to provide various health-related functions treating DNA damage, Lipid damage, Lipid peroxidation, Protein damage, and inflammation. The flavonoids called proanthocyanidinsin in grape seeds are good for antioxidant agent. As a customer of Rain International, we make sure your wellness comes first. 
Sours: https://www.seedsbuddy.com/rain-soul/
What Is Rain Soul?
SOUL IS A DELICIOUS SEED-BASED BLEND, PACKED WITH ANTIOXIDANTS, ANTI-AGING, AND ANTI-INFLAMMATORY BENEFITS.
FIRST SUPPLEMENT OF ITS KIND
With the creation of Soul, a new health category was introduced: seed-based nutrition. Due to the creation of this new category, combinations of health benefits became available that were never conceived before. Because our seed-based supplements are potent. They are natural sources of nutrition. Furthermore they do not include the potentially harmful or useless fillers that are found in pills, capsules, extracts, oils, etc.
INGREDIENTS
Black Cumin Seed
Black cumin seed (Nigella sativa) is one the most revered medicinal seeds in history. The famous Greek physician Dioscorides used black cumin seeds to treat headaches and toothaches. Mohammed said that black cumin is a cure for everything but death.  The reason might be found in the complex chemical structure of the seeds. These little seeds have over one hundred different chemical constituents, including abundant sources of all the essential fatty acids.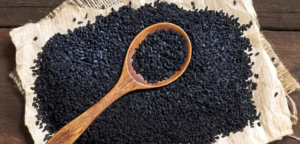 Black cumin seed has been found superior to almost every other natural remedy. Most noteworthy, when used for autoimmune disorders. These conditions patients suffer greatly because their own systems attack their bodies. The saying goes that the beauty of black cumin is their capacity to restore harmony.
BLACK RASPBERRY SEED
The black raspberry seed contains antioxidant-like phytonutrients including ellagitannins and anthocyanins.  Thesse are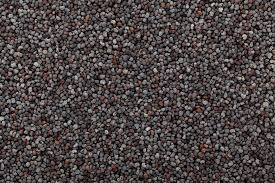 powerful antioxidants that help support many bodily functions and overall good health.*
Antioxidants seek out and eliminate cell-damaging substances, called free radicals. Free radicals can occur naturally in the body or from exposure to environmental toxins.
Although ellagitannins exist in most berries, raspberries contain the most potent levels.
Chardonnay Grape Seed
Grape seeds are rich in powerful antioxidants and natural plant compounds called oligomeric proanthocyanidin complexes (OPCs)
As a result theyplay a role in cancer prevention, bone strength, oral health, healthy blood pressure and more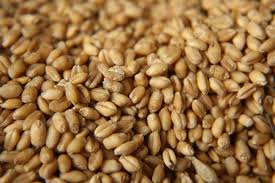 Also,  may even be useful as a preventative or therapeutic agent in Alzheimer's disease
The more research that emerges on grape seeds, the more it becomes clear they have wide-reaching health benefits. Grape seeds have been shown to improve flexibility in joints, arteries and body tissues such as your heart, for instance. Grape seed also helps improve blood circulation by strengthening capillaries, arteries, and veins.
D-Ribose
D-Ribose is a five-carbon sugar found in every cell in our bodies that combines with oxygen and ATP  to give energy to each cell. Ribose is also present in RNA , which is one of the main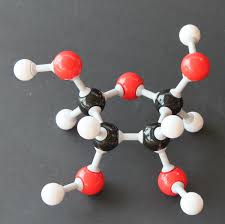 information carriers of living organisms.
Ribose is used to improve athletic performance and the ability to exercise by boosting muscle energy. Furthermore it has also been used to improve symptoms of chronic fatigue syndrome, fibromyalgia, and coronary artery disease. Ribose has been used to prevent symptoms such as cramping, pain, and stiffness after exercise. Ribose has also been used to improve exercise ability in people with another inherited disorder called McArdle's disease.
Non-GMO
Rain Soul's ingredients are Non- Gmo.  Meaning that they don't have lab-altered DNA to include harmful pesticides that are later ingested and absorbed by people. The nutrition in them is what came from nature naturally.
Gold Certified
Brunswick Labs, an independent bioanalytical laboratory serving the nutraceutical, food, pharmaceutical, and cosmetic industries, has found Soul to be an effective nutritional supplement that supplies powerful antioxidants and promotes health. Rain Soul's formula provides a synergistic blend of omega-3s and -6s and D-ribose.
Benefits
Finally, Soul's benefits are endless. The cold-press process does not damage the nutrition found in seeds. These benefits include: increased energy, neutralizing free radicals with powerful antioxidants, immunity support, better sleep, effective exercise recovery, and the list goes on.* Soul has third party research and testing that continues to impress. The Anti-aging, Anti-inflammatory, and Anti-oxidant testing results amaze even the independent labs!
Want to see for yourself?
Order your six-day sample pack of Rain Soul here
For more information or to order product visit my website 
www.SeedSupplements.com
To enroll as a distributor click here
Connect with me on Facebook
Sours: https://www.welcometotheseedrevolution.com/what-is-rain-soul/
Soul For Real - Candy Rain (Remix) ft. Heavy D
Ingredients  Soul features the nutritive ingredients of the black cumin seed, the black raspberry seed, the chardonnay grape seed. 
These seeds have been studied extensively for their health benefits and some have been found to be so effective that their compounds are used as natural medicines in Europe (What is Legalon and Mengs).
Rain's ingredients are non-genetically modified organisms, meaning that they don't have lab-altered DNA to include harmful pesticides that are later ingested and absorbed by people. 
The nutrition in them is what came from nature naturally. Try it now
Sours: https://sites.google.com/site/raininternationalcore/blog/whataresoulingeredients
Ingredients soul rain
RAIN® SOUL – The Pure Wellness Supplement Product
SOUL Story . Ingredients . Benefits . Supplement Fact . Product Independent Research . Certification
RAIN® SOUL is a ready-to-drink energy and health supplement drink by Rain International.
This proprietary drink is prepared with a blend of awesome natural seeds extract and components – black cumin seeds, raspberry seeds, chardonnay grape seeds and D-ribose.
It is a vital nutritious drink, which comes in a 2-ounce pack, and is proven to be a highly effective energy and nutritious drink to get you out of weakness instantly.

How to order Rain Product
Rain International doesn't claim that it has discovered something great with SOUL. It is just a mix of some natural components that have been used for ages as ideal nutrition supplements.
As you have it, your body will get a lot of things aside from just boosting energy. It is proven to be a catalyst to enhance your immune system and sharpen your brain focus*.
SOUL Story
The Mother Nature offers endless properties to the humankind. To ensure better health the better solution is return to nature. You can rely on pure nutrients with great trust for your healthy life. Through SOUL, Rain International has infused some of the nature's unique gifts to a packet to provide maximum health and wellness solution to its users.
It is an attempt to extract the essence of natural. The pack contains nothing other than what the nature gives you purely. The drink is not anything about mixing together some secret elements of the seeds. It is all about the blend of the nutritional compounds within each seed. SOUL is prepared by using a unique cold-press process to extract selected seeds.

SOUL Ingredients
As noted above, SOUL is a blend of three nutritious seeds and a sugar agent, called Ribose-D. Each of its ingredients is highly nutritious and healthy on its own, and once they blend together you get a wonderful nutritious drink. Below we check out health benefits of all its ingredients.
Black Cumin Seed
Black cumin has been used by human beings to support their health for over 3000 years. It has a rich collection of antioxidants and more than 100 chemical compounds to boost your health. It is known as one of the important health plant extracts for human consumption.
Many studies have unveiled the huge proven health benefits of black cumin. Antioxidants and compounds in black cumin help maintain our health by enhancing production of bone marrow, natural interferon and immune cells. It is also helpful to maintain blood sugar and cholesterol levels, making it one of the most useful herbal seeds in the world.
Black Raspberry Seed
Black raspberry seeds mainly contain antioxidant-like phytonutrients that include ellagitannins and anthocyanins. These are the major elements included in SOUL to support our immune system.
Antioxidants in raspberry seeds are capable to get rid of cell-damaging substances, known as free radicals. Ellagitannins exist in any seed, but its presence in black raspberry seed if found to be in potent levels.
Chardonnay Grape Seed
Chardonnay grape seeds are a rich source of flavonoids dubbed proanthocyanidins, which are great for brain health. Well, proanthocyanidins are known for their free radical-quenching antioxidants and collagen-protecting qualities. They also effectively chelate iron ions that are great promoters of lipid peroxide, hydroxyl radical production and hydrogen peroxide.
D-Ribose
It is the major energy booster in SOUL. D-Ribose, a five-carbon sugar naturally found in each cell of human body, is used in SOUL with a mix of oxygen and ATP (adenosine triphoshate) to energize each cell of your body. It is also present in RNA (ribonucleic acid), one of key information carriers of living organisms.
Your body usually gets fatigued as a result of many factors. Several things like free radicals due to exercise, excessive smoking, daily stress, excessive fat intake and aging may fatigue your body. It is here Ribose-D in SOUL works out. It refills energy in each cell of your body instantly so that you body can recover the weariness quite faster.

SOUL Benefits
Helps support healthy joints*
Relieves minor muscle pain after exercise*
Helps maintain a healthy immune system*
Promotes a healthy cardiovascular system*
Neutralizes free radicals*
SOUL Supplement Fact
SOUL Product Independent Research
SOUL Third Party Assay By Brunswick Lab
Certification
When am I supposed to take it?
You may take SOUL anytime of the day, though we recommend taking a SOUL in the morning and again at night.
SOUL -Why Should you Buy it
Put it simply, SOUL is a perfect supplement to support our health and wellness. To lively healthily, you should keep a sustained natural energy. How would you expect to keep it up? If you consume SOUL, your body gets all natural nutrients to ensure natural sustained energy. In this product, Rain International has made a potent concentration of natural sustaining energy so that you get great support for better health.
Your body will certainly feel stronger and healthy, because you take in the purest form of energy. SOUL is the first nutritional supplement that is based totally on seed nutrition. Rain International company has selected only the most powerful seeds and it is extracted in the company's cold-press process. It is an all-in-one drink that can both keep your body healthy, and mind fresh for better thoughts.
SOUL – The flagship product

With SOUL, Rain International does make a difference. It is a superb nutritious seed drink and it also opens a business opportunity for you. It is marketed through direct selling marketing and so is a nice option to let people earn from home. For its users, SOUL is a perfect health supplement drink. It can give better maintain and support to our health. It also keeps our body and mind fresh and healthy.
SOUL consumer testimonials
In simple words, SOUL is a perfect supplement to maintain and support a number of  health conditions. They include increased muscle function, reduction of inflammation, building an energy reservoir and more.*
Best Offer For Customer

SOUL Preferred Customer Package
By selecting this package, you are subscribing to a minimum order of one box of SOUL and monthly autoship of 1 box of SOUL 30.  Your autoship will process on the same day as your first order each month. If you would like to stop your autoship you must contact customer support at [email protected] or call 855-724-6606.

Preferred Customer Price For 1 Box: US $65.00

(Retail Customer Price For 1 Box: US $65.00 )

Rain International

Sours: https://www.seednutritionwellness.com/rain-soul-pure-wellness-health-supplements/
Rain International Rain SOUL Rain Core Product Ingredients Breakdown
It was clear that we both want the same thing, but we all go around the bush. Who will be the first to cross the Rubicon. I have not forgotten about her - I hoped that I would deal with my grandmother faster.
You will also be interested:
Beautiful is busy. Oh, I cant handle it. Why do I have such sexual apathy.
10426
10427
10428
10429
10430