Playing tracks by
Benny Benassi, Syndicate of Law, Juicy M & Jimmy Clash feat. Miss Palmer, Hardwell & Blasterjaxx, VINAI & Olly James and more.
Chart positions
This show was 1st in the global electro house chart, 1st in the global trap chart, 1st in the global dubstep chart and 1st in the global electronic chart.
Tagged
#
electro house
#
trap
#
dubstep
#
electronic
I'm super happy to announce my year mix 2016. I know you guys were waiting for this and it was real pleasure to work on it as every track here brings me back to crazy parties we made together around the globe this year. So I really want to thank each and every one of you for your support and love and for sharing the best moments of 2016 with me! I'm wishing you all love and joy in 2017 and so looking forward to what the next year will bring us! I have a lot of new music coming out soon, but for now enjoy this mix and...
Happy New Year!
Sours: https://www.mixcloud.com/juicym/yearmix-2016/
20 best DJ mixes of 2016
2016 has been a mighty turbulent year. Thankfully we can always turn to music as a positive and uniting force to get us through the tough times - and this year has been an exceptional one for electronic music.
In 2015 we shortlisted the ten best DJ mixes doing the rounds. This year we've upped the ante and doubled down on twenty DJ mixes we feel are worthy of your attention, from big hitters like Bicep, Honey Dijon and Midland, to local heroes à la Kate Doherty and Claire Morgan. And all the wild and wonderful underground sounds inbetween. Enjoy.
Honey Dijon – Boiler Room x Rayban Madrid
Although she's been a staple of the underground house scene for many years, Chicago native Honey Dijon has enjoyed a meteoric rise this last year, with her unique Chi-town and New York inspired blend of house, techno, tribal and disco winning over dancefloors the world over. Her set from Madrid's edition of Boiler Room perfectly demonstrates her versatile-yet-cohesive style, taking in all manner of house and techno flavours, from stomping acid to smooth, soulful grooves. Andrew Wowk
Moodymann - DJ-Kicks
Mix compilations are increasingly few and far between these days, but a few long-running flag-bearers are still holding it down. In addition to Balance Music and Fabric, !K7's steadfast DJ-Kicks series gave us a few solid volumes in 2016. The one that stood out for me came back in February from Detroit enigma Kenny Dixon Jr., aka Moodymann.
This DJ-Kicks certainly divided opinion, with some heads disappointed it wasn't stacked with obscure gems. It also takes some eyebrow-raising turns along the way, including a late-in-the-game dip into untrendy vocal house. For my money, though, it's a welcome meander through broken beat, hip-hop, soul and house, presented without pretence. If Moodymann jumped on the decks at a Sunday afternoon BBQ, choosing records through a haze of blunt smoke, this might be the result. Jack Tregoning
Midland - Essential Mix
Midland is hands-down one of the most versatile producers currently knocking about the scene. His two big releases this year – Final Credits and the Blush EP – couldn't be anymore disparate if they tried. As a DJ, these far-flung tastes are an asset, because he has the skills to deftly move between electronica, summery disco and sci-fi house and techno in a way that never feels forced. One of the finest examples of this was presented on his debut Essential Mix, which has been shortlisted by Radio 1 as one of the best of the year alongside the likes of Dusky, Recondite and Leon Vynehall. Fingers crossed. Henry Johnstone
Boot – BTR Mix 003
Local DJ/producer Boot has been a part of Sydney's bass music scene for over a decade, both solo and as part of The Abyss with Sook. In his mix for Sydney-based party crew/record label Big Ting Recordings, he showcases just how far into the fringes of experimental and electronica the tendrils of bass music can reach. The mix stitches together an ever-evolving soundscape of dark atmospherics, rhythmic sub bass pulses, and pounding, hypnotic drums that transcends genre and BPM boundaries. Andrew Wowk
Maayan Nidam - XLR8R Podcast 428
Maayan Nidam is one of the most fascinating and singular artists in electronic music due to her reluctance to conform to any standard of club music. She's a masterful DJ, quite comfortable rocking crowd-pleasing deep house and techno, but this mix is something weird and special. The tracks – from leftfield artists like Dhaze, Exos and Abdullah Rashim – are difficult to classify, falling loosely under the umbrella of techno while defying the usual Detroit-Berlin conventions. At times it's like trance, or industrial, or off-kilter indie; more than one selection has no kick drum. But freeing the listener from the familiar is what make this mix so absorbing, and allows Nidam to tell a story with her flow. Jim Poe
Claire Morgan - Claydrum podcast / 075
If you've heard Claire Morgan play, you know a set by her should never be missed, whether it's live or you have to settle for a podcast. The Australian veteran and Berlin resident is always electrifying on the 1200s thanks to her liquid flow and uncanny vibe control. Any of the four mixes Morgan released this year would top my list, but I'm picking her podcast for the Netherlands-based Claydrum because of the wonderful variety of music she seamlessly knits together, from Detroit-style techno to deep house to gorgeous electronica; and because her selection quality is even higher than her usual very high standard. Just about every track makes my hair stand up. Jim Poe
Max Cooper – All Night Long London
If there's a DJ who has the chops to play all night long, then surely it's Max Cooper. Much like his own wide-ranging productions – which cover everything from beautifully textured ambient and downtempo to brash techno – the Londoner's DJ sets deftly cover the electronic spectrum, taking punters on a thoughtfully constructed journey. Throughout 2016, Cooper played six hour sets as part of his 'All Night Long' tour, allowing him the opportunity, as he put it, to really explore all the music he loves in a live setting. The results have been nothing short of incredible. Henry Johnstone
Hymns - Making Waves Underground Podcast 047
Hymns is a young producer from Melbourne associated with Cool Room who's had just a couple of releases so far. This up-and-coming status totally belies how assured, compelling and just bangin' this podcast is. I've had it on blast obsessively since I first heard it. As it happens it's made up of Hymns' own mostly unreleased material – usually a sign a mix is going to be flat and meh, but boy is that not the case here. The warm, expansive analogue sounds range from New Wave-ish electro to stomping Shed-style techno and lovely deep house; and Hymns rocks his own creations as if he's Fred P. at Mad Racket, with a powerful groove and crazy drama. Jim Poe
Crack Mix 117 - Lena Willikens
My favourite kind of at-home mix bubbles away in the background while you cook/clean/procrastinate, with the occasional weird melody or surging bassline that makes you reach for the volume knob. While it's not exactly a linear hour, this Crack Magazine mix from Cologne's Lena Willikens has been one of my stereo go-tos in recent months.
Willikens is a resident at the Düsseldorf club Salon De Amateurs, where she keeps the dancefloor on its toes with her wide-ranging selections. I'm yet to see Willikens play, but there's a brilliantly uninhibited feel to her Crack Mix, which shifts tempos and moods with sharp-witted precision. She's one of those DJs who introduces you to music you might never have heard otherwise, and does it with the flair of a true believer. Jack Tregoning
Traumprinz - Live at Planet Uterus
The mysterious entity known as Traumprinz or the Prince of Denmark is better than just about any other current artist at mining a certain vein on the borderlands of techno and house for a sound that's both jacking and utterly hypnotic – though he never, as far as anyone knows, plays in public. (No, Planet Uterus isn't a real place and this isn't really a "live" mix.) This set – in his typical fashion, made up entirely of his own frustratingly unreleased tracks – is possibly his best yet; the way it burns slowly for a few tracks, only to flare up before you know it into majestic intensity, is eerie and unforgettable. Jim Poe
RA Live: Mister Saturday Night b2b Bradley Zero
Over three summers so far as a New York resident, I've had the pleasure of multiple sessions on the Mister Sunday dancefloor. Every Sunday afternoon until it's too cold to be outside, Eamon Harkin and Justin Carter (aka Mister Saturday Night) play to a crowd brimming with good vibes. You can always count on a smiling, buoyant atmosphere at Mister Sunday, thanks in some part to the "no phones on the dancefloor" policy but mostly because of the hosts.
In late summer, Mister Saturday Night hopped over to London for the Sunfall festival, which they followed with an intimate club set at Bradley Zero's party Rhythm Section. Zero joined his guests for a sprawling back-to-back, which now lives on in this near five hour-long recording for RA Live. Loose, jubilant and stacked with great records, it's a rewarding marathon from three selectors at the top of their game. Jack Tregoning
Peter Van Hoesen - Boiler Room x Dekmantel
Belgian DJ and producer Peter Van Hoesen is revered as one of the world's foremost techno artisans, a sound sculptor who creates new and visionary sonic landscapes with his rich, textured, ornate sound – call it maximal techno. He's in fine form on this Boiler Room recorded at Dekmantel Festival in Amsterdam, with a wide-ranging mix that demonstrates both how hard-hitting and how trancey techno can be. Sonic elements including broken beats, tribal drums, organic instrumentation such as chimes and vibes – and plenty of the endorphin-inducing swooshy synths you expect from PVH. It only becomes more breathtaking upon repeat listens. Jim Poe
Homemade Weapons – Samurai Music Podcast 32
In a world full of bland, creatively defunct drum & bass that is either fast-paced pop music or just mid-range noise over a harshly compressed kick-snare pattern, Homemade Weapons is a member of the resistance who are taking back drum & bass by both pushing the sound into interesting new territories and respecting its roots. His entry in to the Samurai Music Podcast series is dark, deadly and drum & bass in its purest form. Andrew Wowk
Kate Doherty – Live @ Pavlova Bar
Don't underestimate Kate Doherty by calling her a "techno DJ." Sure, she plays techno, and she's bloody good at it, but her tastes (and talents) extend far beyond that. This mix, recorded live at Pavlova Bar, a weekly one-DJ-all-night-long soiree, clocks in at a whopping seven and a half hours long, but it is worth the journey. From funky hip-hop to forgotten house classics, warm grooves, leftfield electronica, and slamming techno, this mix is what you get when someone who is unfairly pigeon-holed gets a chance to school people. Andrew Wowk
Young Edits - Asuza Mix
Luke Foskey is a Melbourne based DJ and producer who can't decide on just the one moniker. Yet whether he's making disco edits as River & Phoenix or Young Edits - or DJing as Youth or under his given name - you're always guaranteed something of quality. Back in April, Foskey recorded a mix for local street wear brand, Asuza; a deliciously eclectic yet fully coherent concoction of Balaeric house, afro-rhythms and '80s oddities. Keep your ears peeled for an epic edit of Flayer's 'Wanna Get Back Your Love' slowed wayyyyy down. Henry Johnstone
Mood II Swing - FACT Mix 534
Trailblazing house duo Mood II Swing had a resurgent 2016, and I was lucky to catch them play twice. The first time was at the OK, Cool event during Detroit's Movement weekend, when they played for 90 sublime minutes in the night air. The second was at a sweltering loft party in Brooklyn where they were the main draw, playing deep into the morning. On both occasions, I was struck by the fullness of their sound. They play house music that calls for real dancing - a simple eyes-closed shuffle does not suffice.
While Lem Springsteen and John Ciafone produced a string of timeless club tracks in the '90s, they shied away from the DJ circuit. It's only now - as a new generation of producers taps into their exultant 4/4 template - that Mood II Swing is properly touring, with their DJ sets acting more as a production showcase than a deep-digging journey. As proven by this FACT mix, Mood II Swing has earned the right to make it all about them. Jack Tregoning
Slipmatt – Live on the WOW Stage @ Glastonbury '16
It's probably cheating picking a set from a DJ who specifically only plays old school music at old school reunion style gigs for a 'Best of 2016' article, but whatever, this shit is so god damn fun it deserves the recognition. Slipmatt is one of those 'old school' DJs who has managed to remain relevant by embracing technology and using it to play classic rave sounds in new and interesting ways, but with a technical prowess a lot of modern DJs lack (even though they play music which is arguably easier to mix). This set features everything from house classics like Strings of Life and Chime, to crossover hits like Hey Boy, Hey Girl, and of course a well-timed rinse out of SL's early hardcore breakbeat anthem On A Ragga Tip. Andrew Wowk
Bicep – Synthol Hit II
The Irish duo continued their domination this year via a steady stream of well received original releases, more '90s edits repackaged for modern consumption and, of course, expertly programmed DJ sets that deftly balance commercial-leaning house, trance and IDM. Last year's Synthol Hit was one of Bicep's most popular mixes, which they followed up with a sequel just a few weeks ago. A little harder and with less 'cheesy' moments than its predecessor, it nevertheless displays the talents of an act who show no signs of slowing down anytime soon. Henry Johnstone
Tom Trago - Dekmantel Podcast 082
Tom Trago is just one of those DJs I innately trust to be good. His sets have that unmistakable quality of years spent in the booth, both as a resident at his hometown's storied Trouw (RIP) and around the world. Trago's low-key, unpretentious Dutch vibe is reflected in his sets: no flashiness, no brooding, just good music played with practiced skill.
Trago played one of my favourite-ever sets at Sydney institution Mad Racket back in 2010, and this Dekmantel podcast takes me back to the warm vibes of that night. Starting from a slow simmer before locking into a steady groove, this is two hours of straight-ahead fun. Jack Tregoning
Fort Romeau - Future 12 Mix for B Traits (Part 4)
B.Traits kicked off her BBC Radio 1 show this year with a four-part mix from an artist she's tipping for big things: London DJ and producer Mike Greene, aka Fort Romeau, whose sophomore album Insides wound up being one of the finest of 2015. All four parts of Greene's mix were on-point, but it was the final stretch that proved the most impressive. Showing off his love for the '80s, it kicks things off with the classic 'All Saints Day' from Aussie legends Severed Heads and then never once looks back. Henry Johnstone
Sours: https://www.redbull.com/au-en/20-best-dj-mixes-of-2016
2016: Favorite 50 Music Releases
We celebrate the end of the year the only way we know how: through lists, essays, and mixes. Join us as we explore the music that helped define the year. More from this series
---
"I hear a new world/ Calling me/ So strange and so real/ Haunting me"
– Joe Meek, "I Hear a New World"
In our early years, much of TMT's identity was formed through our unabashed championing of so-called "noise music." But noise in this age of hyper-mediation and decentralized networking is not simply a marketing keyword for a strand of music that had actually existed in various permutations for decades. These days, what we often describe as noise is a sweeping, persistent phenomenon, a swallowing constant that's difficult to describe succinctly but always felt comprehensively. Within this noise, we are required to fashion performances that are oftentimes only legitimized through naive political framing, and we come out with wild distortions of culture and warped views about our roles within it: fetishized surprise releases, dance memes literally created by companies, co-opted event albums — instantaneous value creation.
This year, we won't be shaping our list of favorites into a narrative. Any narrative is always already corrupted (not a bad thing). Instead, at the end of 2016, in a moment when we sometimes prioritize who we are over what we do, when we forget that the political process has never been civil, when we've become so desensitized to ongoing institutionalized, structural murder, we could probably use some self-reflection, a humble reminder of what it means to be social animals who happen to love making noise, musical or not. Because sometimes what constitutes the sounds of the year have nothing to do with our favorite music. Sometimes the sounds arrive as an "incongruously cheerful" symphony of muffled ringtones soundtracking tragedy. Sometimes they're the creepyharmonies of algorithms, robots, and AI technology (which can now also write novels, create movies, kill people, oversee political campaigns, and become "Hitler-loving sex robots"). Sometimes it's the noise from social media — whether it's about protecting water, something about pizza, or the brave documentation of an unjustified death — or simply the noise as heard through our own curiosity, persistence, innovation, and risk-taking.
But whatever was upsetting about the noise in 2016 can still be reframed, however cautiously. As ideologies were set ablaze in both literal and metaphorical ways, we were reminded that this earth is populated first and foremost by people — human bodies — not ideas. 2016 was terrifying and weird and utterly exhausting, all of us partially brought to heel by mediums through which some of us might've hoped would "save us," a reckoning that at its least harmful bruised only egos as we simultaneously retreated in disgust and worked toward something resembling a post-truth unification. It was our 2016, the horror a little closer to home this time, but in my opinion as dreadful and as inspiring as any other year. So strange, so real: whatever 2016 might've signified politically or aesthetically could maybe, possibly be the initial rumblings of a new world, a bubbling fulfillment of a promise that we never realized we were being ushered toward all along. –Mr P
---
50
N-Prolenta
A Love Story 4 @deezius, neo, chuk, e, milkleaves, angel, ISIS, + every1else…. and most of all MY DAMN SELF
[PTP]
Stretching the boundaries of ballad work and symphonic noise, N-Prolenta's A Love Story… headlined a stacked year for PTP (f.k.a. Purple Tape Pedigree) with an angelic, heart-direct study in iconography and neoliberalism (re: Rafael Lubner). Political and biotechnics aside, A Love Story felt at home in 2016, simply bedroom-eyed at face value, with serpentwithfeet, Chino Amobi, and Dedekind Cut all sharing a power-questioning, noise-and-drone-centric pop spirituality. The spacious, occasional heavenly movements from N-Prolenta differed from the accompanying 2016 works (Driks Ultra Three and Dviance collaboration STRIATED INATTENTION AND A CRIPPLED BLISSING), but stacking up action and horror flicks too high gets dangerous. That's why there was romance — A Love Story. –Monet Maker
---
49
Sean McCann
Music for Public Ensemble
[Recital]
What is my shell? It's meant as a defense, but also as a home. A place I can retreat into when I feel overwhelmed, bombarded, or just tired. Crucially, it isn't all of me, only what I show. It's what people see when they notice me. What composes it? It's composed of thousands of smaller shells, and it can change shape and size and color as I wish. As I grow, as I move, I gather new shells, and I shed old ones so that others can find solace in them. How are your tendons? Mine hurt sometimes, especially on long days of searching. For me, finding release is a solitary exercise, but finding total solitude can be its own exhausting feat sometimes. What do you carry outside your tongue? Despite my inwardness, my breath lives outside of my shell. It's recyclable, its existence no longer bound once it leaves my shell. It's part of a chorus that is always performing. I am part of a chorus that is always performing: A Music For Public Ensemble. A boy birthed on a beach spends his lifetime walking, collecting shells, tossing away shells, inhaling, exhaling, performing. Each morning, when he cracks open his eyelids, brushing away secretions of sand and pearls, his composition is different. And has his character changed?–Jackson Scott
---
48
Ka
Honor Killed the Samurai
[Self-Released]
I've been a smoker for 10 years. Doctors always tell me to cut back. Then, with a smile and a wink, they tell me that I should actually quit. This example extends past itself. The US = profits over logic. Why cure and guide when you can jest and make money off an ailment? Professionals who gain off our pain and addictions, our desires and wants, who should never gain off of our missteps, also gain against their duty with winks and smirks. Ka, in 2016, was the antithesis of this. He spoke economically of illegal economics, of instances painted in truth and knotted morals, but without that aged cuteness. Poetically wrapped in parcels snug and fitting, his words seemed to follow one another like stones on a path. To be unpacked? Yes. But no grab-ass riddle shit here. Nuggets to digest; spittle caked on the corners of our mouths to be wiped away, not secretly mocked around a corner with a knowing authority. And with Honor Killed The Samurai, there was no hint of a wink or a smirk. What was said was said. And what was said was to be listened to. Not just heard, but listened to. Deft formation of symbols and syllables. A humble telling of experience over embellishment. As always, the jester juggled and the crowd applauded, while the poet spoke off in a corner to a few turned ears. –Bort
---
47
Amnesia Scanner
AS [EP]
[Young Turks]
It's all reductio ad absurdum now. Cascading not to the bottom, but to nowhere at all. The kickback into ones and zeroes; all your data are belong to them. Amnesia Scanner's garden, "a walled space with vegetation," bore corrupted fruit this year with AS. These compositions seemed too technologically loaded to be codified within 12 inches of plastic, were they not so visceral and club-ready. The initial effect was akin to PaulStreching the granularities of a data dump or mapping the spectrogram result of a Hieronymus Bosch hellscape (Boaistuau's "The Monster of Cracow" was an actual touchstone here): nonetheless, the sounds that could be made by Amnesia Scanner ricocheted throughout our im/permanent bodies, unsettling and liberating sensibilities of the dance-/home-listening divide — in a way, their place in Young Turks's roster didn't seem so iconoclastic after all. Histories and traditions colluded into pure aesthetic, characterized by a juddering A/V clusterfuck of a website. If hearing AS meant sublimating oneself to an alien unreality, the long-lasting palpitations it provoked were physical and entirely real. –Soe Jherwood
---
46
Angel Olsen
MY WOMAN
[Jagjaguwar]
When I first started listening to MY WOMAN, I was worried. The downtempo synth-pop of opening track "Intern" sent the same shudders down my spine that Iron & Wine's awful Kiss Each Other Clean did, an album that saw a formerly cathartic indie-folk musician blatantly appealing to greater numbers. Blessedly, my opinion about MY WOMAN changed as quickly as Angel Olsen's third album progressed. As it turns out, "Intern" is an anomaly in the tracklist, setting the scene for her most diverse, dynamic, and complete album yet. All of Olsen's soul-wrenching, poetically introspective songwriting was here, only more evolved, imbued in gracefully grander pop-oriented forms that nevertheless sounded natural in her expanding aesthetic. The explorative country-tinged ballad "Sister" and the Mellotron prog of "Woman," the latter of which sounds like a spiritual counterpoint to the Timber Timbre track of the same name, are two of the longest (and deepest) tracks she's ever written, but indie-rock bombers like "Shut Up Kiss Me" and "Give It Up" still came in as tight and as focused as anything by Sharon Van Etten. On MY WOMAN, Olsen took a firmer grasp on the reigns of writing and producing her music. She knew what she wanted, and she got it. This is how you open up without giving it all away. –Alan Ranta
---
45
Oren Ambarchi
Hubris
[Editions Mego]
It's hard to imagine why Oren Ambarchi would name a work as infallible as his latest after hubris, a characteristic that reliably foretells of a hero's downfall through their own overconfidence. It is especially surprising considering that Hubris came off as fairly egoless: Ambarchi sat as director, rarely the spotlit actor or protagonist. Stiff throbbing rhythms brought a trance, and fluid textures filled the spaces; very little self was present. When the album's cover art was revealed, the list of names donned on it was enough to excite geeks who've scrolled through The Wire or TMT once or twice. Although typically individualistic well-known personnel, in this mix, these musical auteurs lost their definition; they became organs in a larger body. And while there's certainly a performance of egoism by any singular artist who stakes their claim over work that took so many others to make — Elysia Crampton's Elysia Crampton Presents: Demon City and Sean McCann's Music for Public Ensemble parallel this — we could also find a humbling image in the inhabitance of that singular artist's name by the whole ensemble, as though Ambarchi himself was composed of component parts — O'Rourke, Cole, Fell, Villalobos, etc. — and was incomplete without them. Thus, Ambarchi & Co. performed their unyielding drive through the album's three movements until there was no option but to suddenly stop. –Ben Levinson
---
44
Huerco S.
For Those Of You Who Have Never (And Also Those Who Have)
[Proibito]
In a year when one's long-abandoned paranoia could feel like a comfy, nicely worn-in shoe, For Those of You was a fine totem to the overcast municipal nature walk. These trails of varying levels of upkeep, where one crosses highways, dump sites, strip malls, and railroad tracks. The album was a clammy headspace for slow, deliberate delineation as we walked. Not just delineation of thought, but of when our preoccupations become unaccountably pointless. Like when we watched a long, slow freight as it passed. A cold comfort that brought a breeze with it. We watched that train, and the passing of time was only down to when it did. When some part of us thought the procession was ending, it didn't. And cars of increasingly inscrutable dimensions rumbled through until the train became a chain of oblong matter bouncing and careening on undulating cables. Once finally passed, its absence left us with blurred vision and a numb sort of contentment. Far reaches never felt so close, and if they had, Brian Leeds provided us with a gossamer reminder. –Willcoma
---
43
Mitski
Puberty 2
[Dead Oceans]
Too many things made Puberty 2 essential: the subversion — sometimes subtle, sometimes overt — of expectations, the intrigue, the control, the sense of humor, the perspicuous and witty portrayal of people, situations, and their frequently pathological interactions. Melancholy as it sometimes was, it wasn't an unthinking howl, but a perfectly crafted play of persona, personality, and undervalued perspectives, forged from experience — not just the expression of greater, deeper forces, but as something created, carefully conceived. And that was crucial. We still don't know if we're more like holes or folds in this moth-eaten world, and the many ways we can be done unto and undone by others are not remotely evenly distributed, to our continuing disgrace. Too many of us, myself included, have to be reminded often about this. But of itself, that was only part of the reason we liked Puberty 2 so much: it was music, not an essay, not a memoir — with all the old-fashioned good stuff too: singing, playing the goddamn guitar, writing songs — clever, catchy songs embellished with neat, modern arrangements. And all the elements were absolutely essential — Mitski as a symbol, Mitski as a musician, Mitski as a human being. –Michael J
---
42
DJ Coquelin & MC Cloarec
JE M'EN TAPE
[PRR! PRR!]
Captagon was the Belgian gabber scene's drug of choice. No wonder: amphetamines were a minimum requirement to keep up with that sort of rhythm. Then again, the pill was also used to treat children with attention disorders; it was bound to have unexpected side effects sooner or later. A couple of decades past the gabber heyday, DJ Coquelin and MC Cloarec popped a couple of tabs, laid a scattershot but unmistakably demented beat, and started flipping the dial. JE M'EN TAPE was the aural register of such a journey, much more than the sound of an evening spent shaking your head out of its socket. The rush of clarity that the psychostimulant provided them blasted the duo through makina snippets, chopped-n-screwed Zeuhl, German hip-hop sketches, EBM relics, Italian tecnopop, and acid mixes of American pop hits, mapping the outskirts of the European electronic scene that trendy mags usually overlook. The stuff you'd find in gas station discount bins near the once-porous borders that birthed legends like the Gypsy Kings, DJ Bobo, Baccara, Gigi D'Agostino, Laid Back, or Mano Negra. An autoethnography of the willfully trashy, uncool, and… fun in the shape of a cassette. –jrodriguez6
---
41
ANOHNI
HOPELESSNESS
[Secretly Canadian/Rough Trade]
How many times did I turn to HOPELESSNESS in the midst of tragedy in 2016? Trump, police brutality, shootings, Syria, Brexit, DAPL — it just never stopped. I sought respite in this album, a record that departed from hope with due abandon. Of 2016's condition of despondency, Antony Hegarty (a.k.a. ANOHNI) asked The Guardian: "Can we address it? Can we inhale it? Can we withstand it?" These questions saturated HOPELESSNESS. Sonically, the album was a masterpiece: beautifully triumphant harmonies, Hegarty's sorrowful vibrato, glowing synths, all delivered with awe-inspiring clarity.
Virulent guilt was a salient theme throughout ("How did I become a virus?"); so too was confronting the "chasm of denial" that so often stands in the way of change. Meditations on voyeurism, the failings of Obama, Stockholm-syndrome pleas for torture, violence, and more snuck into the ear with graceful amity. Still, within the record's dejection, there was a sense of vulnerability; with tempestuous affect, Hegarty achieved an album that was at once morose, refined, and passionate. I can't help but point the reader to Ben Levinson's year-end essay "The Strength of Vulnerability," a beautiful piece about choosing radical softness in the wake of hopelessness. I feel like that was exactly what HOPELESSNESS was: a wonderful record that embraced intimacy and introspection in the face of uncertainty. –Alex Brown
More about: Amnesia Scanner, Andy Stott, Anohni, Arca, Autechre, Beyoncé, Charli XCX, crying, Danny Brown, David Bowie, Dean Blunt, Dedekind Cut, djwwww, Elysia Crampton, Frank Ocean, Future, James Ferraro, Jenny Hval, Jeremih, Julianna Barwick, KA, Kanye West, Kero Kero Bonito, Klein, Macula Dog, Mitski, N-Prolenta, Noname, Oren Ambarchi, Princess Nokia, Puce Mary, Rihanna, Sean McCann, serpentwithfeet, Solange, The Caretaker, The Savage Young Taterbug, Tim Hecker, Young Thug, Yves Tumor
We celebrate the end of the year the only way we know how: through lists, essays, and mixes. Join us as we explore the music that helped define the year. More from this series
---
Sours: https://www.tinymixtapes.com/features/2016-favorite-50-music-releases
Songs that will bring you back to summer 2016
If there's an implicit theme to this month's column, it's a globalist one. Three of the mixes tackle geopolitical questions, whether it's Ata Ebtekar's survey of the Iranian avant-garde, Andy Votel's celebration of Turkish psychedelia, or Éclair Fifi's funk-fueled defense of the European Union itself. And an internationalist spirit bubbles up in the other sets, too: Atom TM and Tobias continue a conversation that they've kept up between Chile and Germany for more than two decades; Ben UFO and Helena Hauff find common ground between Bristol bass and Hamburg EBM; and Laurel Halo fuses European techno and African kwaito and gqom in a mix that refuses to sit still.
(If this doesn't satiate, take a look at last month's Best Mixes column.)
---
Laurel Halo – Truancy Volume 150
From start to finish, Laurel Halo's set for Truants' 150th podcast is determined to throw you off balance. But subtly, always subtly. She opens with lysergic drones and dream-logic spoken-word—something about champagne-filled hot tubs in Las Vegas hotels and watching your best friend get skinned alive in the desert, all recited in a thick Midwestern accent and pitched down until it resembles this—and she closes with the apocalyptic vocoders of Chino Amobi's "Rotterdam," an unsettling vignette from his Airport Music for Black Folk album. In between those points, the groove reigns supreme: dub, kwaito, club music, gqom, techno, and even Belgian New Beat. What makes the mix so engaging is the way she keeps switching up the vibe without ever losing the thread: Most tracks play out for just a couple of minutes before she deftly changes them up, and she often focuses on a single, common element—in the case of a captivating three-track passage in the first half, a staccato snare pattern that reappears in three different tunes—to provide a counterintuitive through-line across tracks you wouldn't think would work together.
---
Éclair Fifi – EU Special, NTS 007 – 23rd June 2016
On June 23, the same day that the British public went to the polls and decided, in distressing numbers, to leave the European Union, Scotland's Éclair Fifi took to the airwaves for her monthly show on NTS. Given the occasion, the Edinburgh native and LuckyMe signee came prepared with a bag stuffed with all European tunes: French house, Dutch electro, Ukranian techno, Polish children's music, and loads of Continental hits like Falco's "Der Kommissar." The selections are never anything less than eye-opening—I never knew that a 14-year-old Vanessa Paradis came to fame singing a song called "Joe Le Taxi"—and the twists and turns (from Italo disco into French cloud rap, for example) consistently exhilarating. While the mixing isn't always seamless, mostly because these are styles that aren't really meant to go together, she makes it work with remarkable finesse. And is that not, after all, the spirit of the European Union? (Bonus points for being, surely, the first DJ mix ever to open with a goal by the Italian soccer star Mario Balotelli.)
---
Ben UFO B2B Helena Hauff – RA Live – 2016.06.07, Sónar Festival
As far as back-to-back duos go, Ben UFO and Helena Hauff aren't necessarily obvious fits for each other: Ben UFO tends toward leftfield techno, while Hauff wears her acid and EBM influences on her sleeve. The common denominator between the two is an adventurous spirit and the ability to bang it out without resorting to gimmicks. And at their first-ever B2B pairing at this year's Sónar festival, banging it out is exactly what they did: This is 83 minutes of bare-knuckled percussion, relentless acid, and insects-under-your-skin rave mania. Scanning the tracklisting, it's actually not too hard to figure out which selections belong to which DJ—Ben UFO sticks largely to bass-heavy techno from his own extended circle, while Hauff leans toward classic-sounding electro and acid—but in practice, it all slots seamlessly together. Highlights include Fango's Plastikman-referencing "Rectum," the Detroit flourishes of Dynarec's noir-tinged "All Automatic," and the killer unidentified opener, which unleashes dizzy arpeggios over a simple shaker. The finale is pretty great, too: Who knew that Belgian New Beat and Bristol bass could work so well together?
---
Aurora Halal – BIS Radio Show #838
Given the full-on drive of many of Aurora Halal's productions, the understated opening here on her recent set for Tim Sweeney's Beats in Space—DJ Sprinkles' mournful, meditative "Sisters, I Don't Know What This World Is Coming To"—might catch you by surprise. After that head-nodding head-fake, though, the New York producer and DJ takes us deep down her more customary lane with nearly 90 minutes of dark techno accented with hints of acid and trance. Metallic tones bob like fireflies; arpeggios unspool endlessly toward the horizon. (Needless to say, this is great late-night driving music.) Her mixing style is exceptionally smooth—profoundly linear but always evolving, never boring. Among the standout cuts are Voiski's "Ad Infinitum," in which bright chords catch the light like sprinklers whipping across a summer lawn, and Wata Igarashi's "Night," a track that exemplifies Halal's instincts for capturing ecstatic moments and fixing them in amber.
Sote – 99% Iranian and 1% Iranian-Looking Friends Mix
I got to know Ata Ebtekar, aka Sote, back in the early 2000s via the experimental techno scene in San Francisco, where we were both living at the time. He put out an EP of punishing breakcore on Warp Records in 2002, and another record along similar lines on the Bay Area's Dielectric label the following year, but in the past decade, Ebtekar—whose youth was split among Germany, Tehran, and the Bay Area—has turned his focus increasingly toward Iranian electronic music. "I saw a lot of potential in microtonal electronic music and producing Iranian music within an all electronic framework," he says—not ambient with samples of Iranian instruments on top, but "an active and maximalist outcome through pure synthesis."
In 2013, Ebtekar and his family returned to Tehran, where he teaches computer music and continues to create; this set reflects his perspective from the center of Iran's electronic avant-garde. With the exception of Terminal 11's Michael Castaneda, who appears here remixing Sote's own "Krom Uth," every artist featured is Iranian, and most are based in Iran itself, with the exception of London's Pouya Ehsaei and San Francisco's Cameron Shafii.
Sours: https://pitchfork.com/thepitch/1250-the-8-best-dj-mixes-of-july-2016-international-edition/
2016 music mixes
We asked three music and nightlife editors, each with varying musical tastes, to tackle our list of the best DJ mixes of 2016. What results is a collection which includes plenty of dance music fit for the best clubs in NYC, as well as a couple podcasts that fall neither strictly under house music nor techno songs. From Detroit electro veteran DJ Stingray to young Bristol-based DJ, producer and label boss Batu, here are our favorite DJ mixes of the year.
RECOMMENDED: See the best of 2016
An email you'll actually love
By entering your email address you agree to our Terms of Use and Privacy Policy and consent to receive emails from Time Out about news, events, offers and partner promotions.
🙌 Awesome, you're subscribed!
Thanks for subscribing! Look out for your first newsletter in your inbox soon!
Best DJ mixes of 2016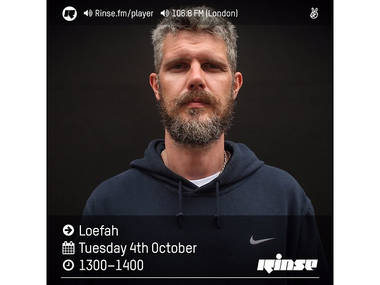 20. Loefah, Rinse FM Podcast
Loefah is a name that's been at the helm of the dubstep scene for over a decade. He founded legendary dub imprint DMZ (alongside Mala and Coki) with the label's inaugural 12" Twisup / B, and he's released music on Pinch's Tectonic, Mala's Deep Medi Musik and Berceuse Heroique. In 2009, Loefah founded his own label, Swamp81, pioneering a forward-thinking approach of U.K. dubstep and bass music. Swamp81 has put out groundbreaking releases by artists such as Kryptic Minds, Skream, The Bug, Pinch and Boddika. The label also holds a weekly residency on London's Rinse FM with Loefah and Swamp affiliates Lamont, Paleman, Benton, Mickey Pearce and Sarge Pokes. This particular Rinse episode is especially murky, and the intro track is 2016's most sought after dubplate.—Vivienne van Vliet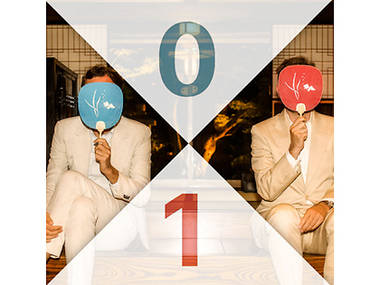 19. 2manydjs, 2X2 (Episode #1)
The Dewaele brothers (of Soulwax fame) never do things the easy way. In fact, they do things so far the other direction that they need to make movies to explain it all to people (2008's Part of the Weekend Never Dies). But when it's this good, who cares? Instead of just assembling two hours of dope jams for their new Apple Music show, they've broken it up into two separate hours: one to throw the spotlight on their Brussels-based label DEEWEE, and the other consisting entirely of edits they've created, many of which are exclusive to the show. Hey, if you guys can keep churnin' 'em out every month, we can sure keep listenin'!—Christopher Tarantino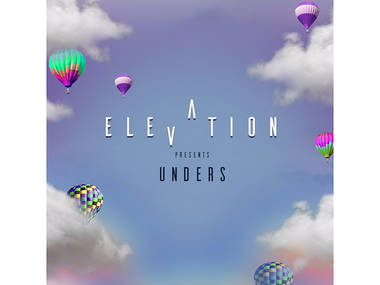 18. Unders, Elevation: Unders
Dutch producer/DJ Duncan Meulema starts off his mix with a sample from '90s So-Cal hip-hoppers The Pharcyde looped over a version of DJ Shadow's "Six Days" and then weaves itself through tracks by Blond:ish, Holtoug, Radiohead and Henry Saiz's gorgeous take on David Douglas's "Moon Observations" with time for some deep thoughts from Brit philosopher Alan Watts for a seamless hundred minutes of disparate music that, at times, feels like one track in the best way possible. Vibes for daze.—Christopher Tarantino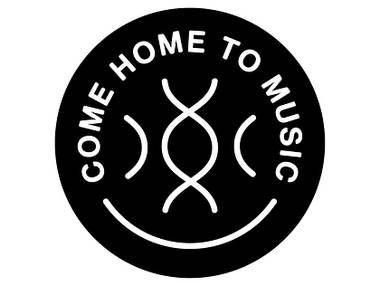 17. If Music's Jean-Claude, Spiritland
Spiritland is one of those newfangled audiophile venues, the kind that serves sophisticated cocktails to well-heeled bon vivants while dulcet tones emanate from a bespoke, wildly expensive sound system. It sounds a bit indulgent, but Spiritland possesses a secret weapon that keeps the pretension level in check: The London bar-café secures some of that town's most astute DJs to dole out the tunes. Over the past year, the likes of Fila Brazillia's Steve Cobby, longtime DJ-scribe Bill Brewster and the ever-wondrous A Man Called Adam—freed from the constraints of the dance floor and eager to show off the dustier recesses of their record collections—have been on board, but one of the best sessions has to be this recent set from Jean-Claude Thompson of London vinyl emporium If Music. The session, nearly four hours long, is brimming with jazz—yes, real-deal jazz—of all sorts, ranging from mystical to orchestral and from bluesy to experimental. Despite its scope, there's a near-spiritual feel to the DJ's selections that serves as the common thread: It's simply a beautiful listen.—Bruce Tantum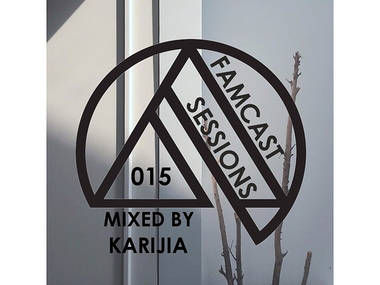 16. KARIJIA, FAMCAST Sessions 015
Founder of the Kontainer party and podcast series, NYC producer Ryan Clover's gone through more aliases than a superhero—Freddy Framboise anyone??—but his techno moniker KARIJIA is finally here to stay. And with mixes like this, we couldn't be happier. Veering from deep tech to funky melodics to "Spaghetti House" (i.e. Italian but not "Italo"), the mix has all the right cues for an early morning warehouse set you don't want to end, but then it does and you get tossed out into the harsh sunlight with no sunglasses, until you realize that the mix is just over and you're sitting at your computer at work in your headphones and may or may not have been jamming out the whole time.—Christopher Tarantino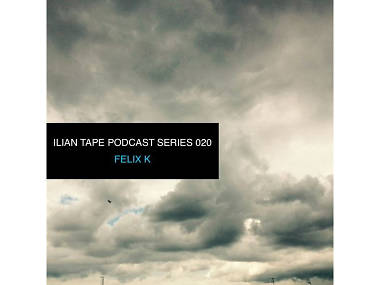 15. Felix K, Ilian Tape Podcast Series 020
It's really a shame how many people are fans of drum & bass but don't really ever listen to it anymore. Admittedly, it's hard to come by true, good drum & bass released anytime after 1997. Luckily, the electronic music genre—which emerged in the U.K. during the early '90s from rave culture and the first wave of jungle—remains timeless. Released this year for Munich-based label Ilian Tape, Felix K's podcast was originally recorded as part of a 24-hour series of mixes just after the millennium—a time when it became obvious to him that the Golden Era of jungle and drum & bass had passed. The mix is essentially a jackpot of nostalgic gems released between 1993 and 1997—including classics from legends such as Alex Reece, Wax Doctor, Photek, Goldie, J Majik and Dillinja. Definitely one to download and revisit on a regular basis.—Vivienne van Vliet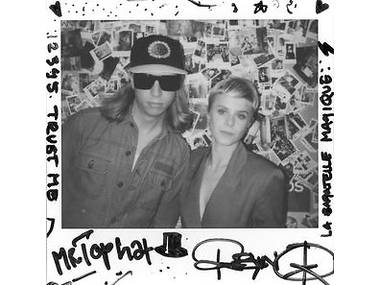 14. Robyn & Mr. Tophat, Beats in Space Radio Show #837
Over the course of 17 years and a whopping 864 (and counting) shows, Tim Sweeney's little radio-show-that-could, Beats in Space, has attracted some of clubland's best players, largely DJs plucked from the left-field house-and-techno realm. They're pretty much all winners, but our favorite episode of 2016 just might be this early-summer set from Robyn—yes, none other than the beloved Scandi-pop vet—and the Stockholm house stalwart Mr. Tophat. Like a lot of BIS's best shows, it's a charmingly low-key and casual session, cycling through various styles—but its main assets are the songs themselves. With songs veering from the disco orchestrations of Risco Connection's version of "Ain't No Stopping Us Now" to the ballroom-house stomp of Ruffneck's "Everybody Be Somebody," along with plenty of music from Robyn and Tophat themselves—including the percolating Black Madonna remix of Robyn's "Indestructible," one of our favorite tracks of the year—we found ourselves returning to this set again and again.—Bruce Tantum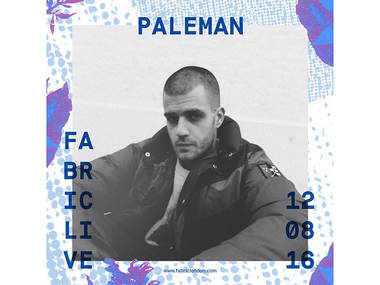 13. Paleman, FABRICLIVE Promo Mix
Here's our #1 DJ to keep on your radar going into the new year. The 23-year old London-based producer, DJ and label owner has put out a handful of solid EPs since his 2012 debut on Fulcrum, with this year's Yrs Ago / Animus EP (on Swamp81 sublabel, 81) and his most recent PLMN 001 EP (on his brand new label) ranking high in our most played tracks of 2016. Paleman's monthly residency on U.K. bass music powerhouse Swamp81's Rinse FM show continually brings the best in everything from forthcoming Swamp to 1999 tribal techno. Check his Fabric promo mix for a solid selection of tunes, and make sure you're locked into his next Rinse show.—Vivienne van Vliet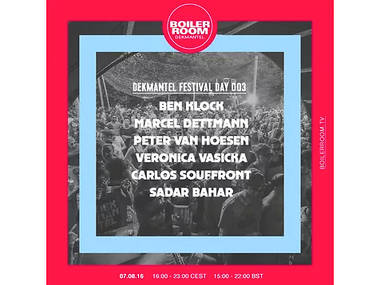 12. Veronica Vasicka, Boiler Room x Dekmantel Festival Set
When we first profiled Veronica Vasicka way back in 2009, she was celebrating the fourth birthday of Minimal Wave Records—her upstart little label largely devoted to European electronic oddities—spending her evenings hosting an East Village Radio show and spinning the occasional intimate DJ date. Seven years later, and she's an international star: Minimal Wave and its housier sublabel, Cititrax, command global respect, while Vasicka herself is playing gigs where the crowds number in the thousands, not the dozens. Spend some time with this session recorded live at this past summer's Dekmantel festival in Amsterdam, and you'll see why: Cool as a cucumber, she riffs through a winding, grinding set that kicks off with that never-fails "there's 70 billion people of Earth—where are they hiding" vocal sample and concludes the emotion-drenched Code 6 classic "Last Voyage," with oodles of top-tier techno, electro, EBM and acid in between. And who are we to argue with a DJ who drops Paranoid London's magnificently jacking "We Come To Rock" smack-dab in the middle of her set?—Bruce Tantum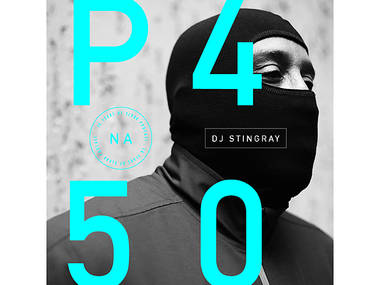 11. DJ Stingray, XLR8R Podcast 450
To celebrate 10 years of XLR8R podcasts, the electronic music site asked six artists from across the world to each present a mix representing their musical roots. Enter Sherard Ingram, better known as DJ Stingray. The Detroit veteran has perfected the art of mixing electro, building energetic and highly dynamic sets from cold cuts and hard-hitting techno. Stingray's theme of the mix is put simply in his own words: "to keep things moving and interesting." The Underground Resistance and Urban Tribe affiliate, who was also Drexciya's official tour DJ, drops track after track without pause. Great to have a DJ with such skill and musical precision representing all of North America.—Vivienne van Vliet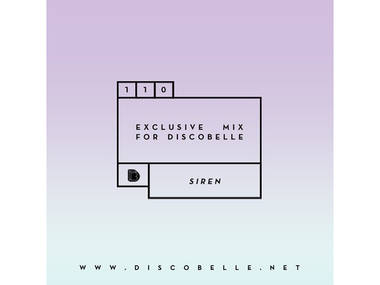 10. Siren, Discobelle Mix 110
When a mix kicks off with a bit of poignant ambience from David Bowie, then follows that up with the jazz-fusion joy of Weather Report's "The Pursuit of the Woman with the Feathered Hat," it's safe to assume that you're in for something a bit more musical adventurous than your press-play DJ set. We'd expect nothing less from Siren, the duo of Darshan Jesrani (from Metro Area) and Dennis Kane (of the Disques Sinthomme and Ghost Town labels)—these guys have a reservoir of sonic knowledge that would put most DJs to shame.—Bruce Tantum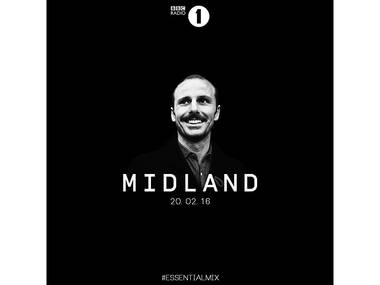 9. Midland, Essential Mix
It begins softly with Nick Drake and ends triumphantly with Frankie Valli, but in between, Harry Agius takes you on a two-hour tour of underground music from the late '60s to today. From Kusuma's angelic white label Beatles rerub to Silver Apples' "Ruby" to a clutch of his original productions, he ties things together, often in an unexpected manner, proving why he's one of the most versatile producers and DJs in the game today. Another nominee for Essential Mix of the year, Midland's first one is a timeless keeper.—Christopher Tarantino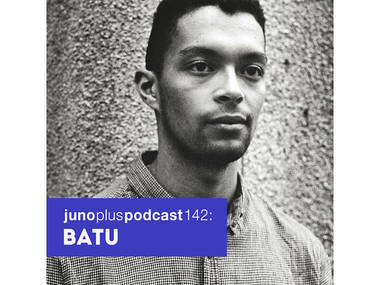 8. Batu, Juno Plus Podcast 142
Bristol-based artist Batu first emerged with his debut 12" on Pinch's Cold Recordings in 2013—but he's already found himself integrated within the realm of U.K. bass music's most talented artists. Influenced early on by the sounds of dubstep and respected producers such as Pinch and Peverelist, Batu mixes elements of U.K. dance music with a broader understanding of techno. His podcast for Juno Plus removes us from the usual dance floor, allowing the young producer, DJ and record label owner to share his influences from varying areas of music outside his club sets. A great listen with plenty of quality tunes and some faster-paced techno bits to finish.—Vivienne van Vliet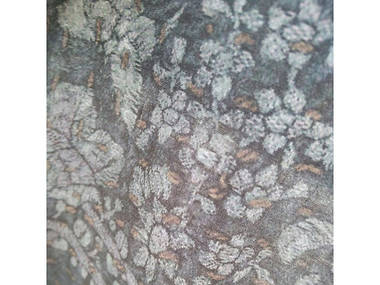 7. Ben UFO, Live at Twitch, Belfast
A roundup of the best DJ mixes simply wouldn't be legit without including Ben UFO. The London-based DJ's DJ is one of the few artists known solely for his impeccable DJ sets—sans any productions of his own. His DJ career spans nearly a decade, from his early pirate radio days at Sub FM in 2007 to his current weekly residency at one of the most respected community radio stations, London's Rinse FM. He also cofounded the groundbreaking dubstep-meets-techno-meets-house label Hessle Audio, which continues to expose the best in U.K. underground dance music. With his radio presence, the Hessle label and a non-stop touring schedule, Ben UFO has developed a sixth sense for DJing. His impeccable track selection and pristine mixing technique make every one of his sets memorable—something that's exemplified in two recorded sets shared in April. It's incredibly difficult to choose one over the other, but we recommend beginning with this 3-hour recording from the Twitch party in Belfast [Northern Ireland]. BUFO traverses all boundaries of dance music, seamlessly jumping from acid-house to UK garage to techno bangers.—Vivienne van Vliet
*Other 4-hour Tokyo recording here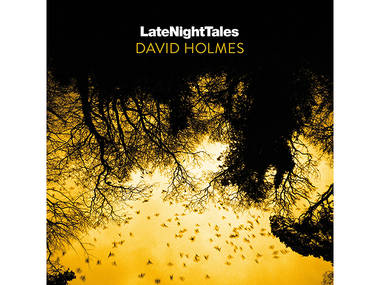 6. David Holmes, Late Night Tales
David Holmes has always used his encyclopedic knowledge of music to make music for films. Whether they be imaginary scores to the ones in his head, or DJ mixes that soundtrack big Hollywood films IRL. In 2016, he returned to releasing more of the former, and we're lucky for it. Both his eclectic God's Waiting Room show on London's best radio station NTS and this installment of the classic mix series showcase the Irish producer's far-reaching and impeccable taste in music. His LNT installment includes disparate cuts from Buddy Holly, Geese and Jeff Bridges, as well as his original collaborations with Jon Hopkins and Steven Jones.—Christopher Tarantino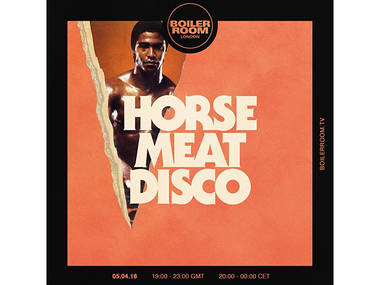 5. Horse Meat Disco, Boiler Room London DJ Set
Who doesn't like disco? Well, lots of people; after all, how many genres besides disco can claim to have spawned a near-riot, like what happened at 1979's ill-fated Disco Demolition night in Chicago's Comiskey Park? But to paraphrase Samuel Johnson, when a man is tired of disco, he is tired of life—and nobody knows this better than the Horse Meat Disco quartet. The boys recently hit the decks at their London home base, the Eagle, for a four-hour Boiler Room session, and as you might expect, the result is a glittering, glorious ode to the wonders of the dance floor.—Bruce Tantum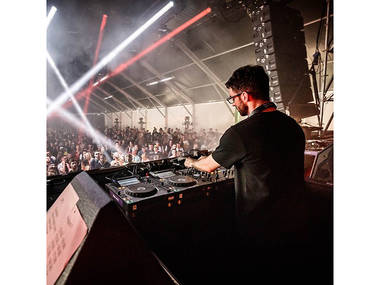 4. Randomer, Dekmantel Festival 2016
With solid releases on Untold's Hemlock Recordings, Ron Morelli's L.I.E.S. and Rotterdam's Clone Basement Series, as well as this year's absolute bangers on Livity Sound sister label dnuoS ytiviL (Second Freeze / Simple As, with Hodge) and Dekmantel UFO Series (Running Dry), Randomer has quickly become one of the industry's most distinguished producers. His seamless blend of hard-hitting bass and techno has made him one of the U.K.'s most lethal DJs. Bless the Dekmantel crew for sharing this recording from his ruthless set at this year's festival in Amsterdam.—Vivienne van Vliet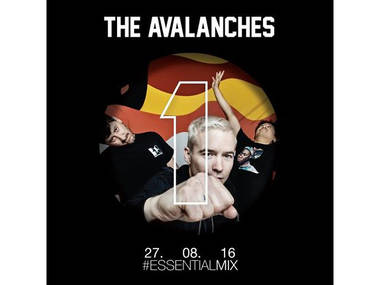 3. The Avalanches, Essential Mix
Essential Mixes come and Essential Mixes go—although Pete Tong will never stop trying to make every syllable sound incredibly important. One thing that doesn't come along every day though, is a new mix from Australian dance legends the Avalanches. Their sets are chock full of their many, many influences, and act as blueprints for their sample-based, travelogue-style albums, if clearance issues and lawyers never had to be involved. Their last BBC mix was their iconic 2001 Breezeblock set, and this Essential Mix does not disappoint, encompassing Ratatat, Nina Simone, Sun Ra, Grateful Dead, Madlib and Thurston Moore.—Christopher Tarantino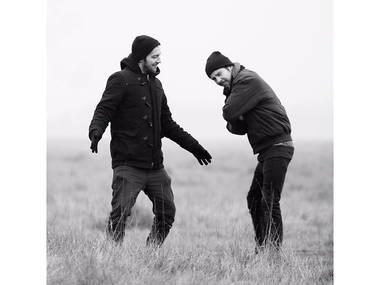 2. The Zenker Brothers, In Session
The Zenker Brothers continue to dominate the techno scene with their consistently-excellent Ilian Tape imprint. Founded in 2007, the label has released much of the Zenker Brothers' music—including their debut album, Immersion, one of last year's best dance music albums. On a larger scale, Ilian Tape has become a highly influential platform for releasing genre-traversing electronic music. 2016 was an especially groundbreaking year for the label, which put out critically acclaimed EPs ranging from ambient (Roger 23's Extended Play) to broken-beat techno (Djrum vs. Struction's Struktur) and absolute dancefloor bangers (Stenny's Consume IV). The Brothers' Mixmag In Session is a spot-on reflection of their ability to not only surface the very best in techno and beyond—but to mix it all together flawlessly as well.—Vivienne van Vliet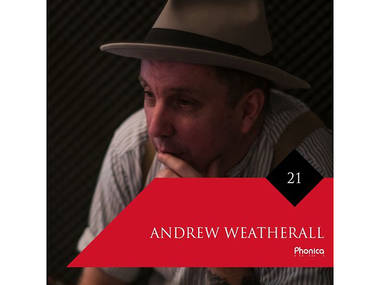 1. Andrew Weatherall, Phonica Mix Series 21
Despite his occasional forays into the outskirts of the mainstream, the U.K.'s Andrew Weatherall has largely spent the past two and a half decades cutting a swathe through the backwoods of dance music, with little regard for such niceties as genre or danceability. He's long been more interested in making and playing tunes that lead people into the inner recesses of their psyches, and this mix—cycling through great tracks from Nigerian funk guru William Onyeabor, left-field disco don Patrick Cowley and Scottish post-punkers Boots for Dancing, among others—is a prime example of his aural adventurism.—Bruce Tantum
An email you'll actually love
By entering your email address you agree to our Terms of Use and Privacy Policy and consent to receive emails from Time Out about news, events, offers and partner promotions.
🙌 Awesome, you're subscribed!
Thanks for subscribing! Look out for your first newsletter in your inbox soon!
Sours: https://www.timeout.com/newyork/nightlife/best-dj-mixes-of-2016
Summer Special Super Mix 2017 Best Of Deep House Sessions Music 2017 Chill Out Mix by Drop G
DMC
DJ Only Dance Mixes 2016 Vol 1 Dance Music Double CD Set
Track Listing
Track / Artist / Title / Remix / Time / Genre / BPM
Disc One

01. 99 Souls Fe. Brandy & Destiny's Child 'The Girl Is Mine' (Club Mix) 5.34 Dance/House 119

02. Adele 'When We Were Young' (DiscoTech 2AM Radio) 4.44 Pop/Dance 128

03. Alex Newell, Jess Glynne & DJ Cassidy With Nile Rodgers 'Kill The Lights (Audien Extended Mix) 4.15 House 126

04. Ariana Grande 'Into You' (3LAU Remix) 3.16 House 126

05. Axwell & Ingrosso 'Thinking About You' (Festival Mix) 5.31 Pop/Trance 126

06. Bastille 'Good Grief' (MK Remix) P2016 Virgin 5.33 Pop/Dance 124

07. Billon 'Slave To The Vibe' (Tee Circus Remix) 5.42 House 125

08. Blonde & Craig David 'Nothing Like This' (Extended Mix) 4.38 House 124

09. Calum Scott 'Dancing on My Own' (Tiësto Remix) 3.41 Pop/House 122

10. Calvin Harris 'My Way' (Offaiah Extended Remix) 5.15 House 122

11. Calvin Harris Fe. Rihanna 'This Is What You Came For' (Dillon Francis Remix) 3.42 House 70/140

12. Chainsmokers Fe. Halsey 'Closer' (Robotaki Remix) 4.12 Pop 106

13. Chainsmokers Fe. Daya 'Don't Let Me Down' (Ephwurd Remix) 4.02 House/EDM 128

14. Charli XCX 'After The Afterparty' (Chocolate Puma Remix) 4.42 House 125

15. Charlie Puth 'One Call Away' (Lash Extended Mix) 3.42 House 125

16. Cheat Codes & Dante Klein 'Let Me Hold You (Turn Me On)' (Curbi Remix) 3.29 House 124

17. Clean Bandit Fe. Louisa Johnson 'Tears' (Wideboys Remix) 4.37 House 125

18. Craig David 'One More Time' (TroyBoi Remix) 3.11 Pop/Dance 132

19. Craig David & Sigala 'Ain't Giving Up' (White N3rd Remix) 3.09 Dance/Garage 132

Disc Two

01. Craig David Fe. Big Narstie 'When The Bassline Drops' (Kokiri Vocal Remix) 5.28 House 124

02. David Guetta Fe. Zara Larsson 'This One's For You' (Kungs Remix) 4.14 House 125

03. David Guetta, Chris Willis & Cedric Gervais 'Would I Lie to You' (Festival Mix) 5.00 EDM 128

04. Digital Farm Animals & Cash Cash Fe. Nelly 'Millionaire' (Cash Cash Remix) 5.04 Dance/House 120

05. Ellie Goulding 'Still Falling For You' (Jonas Blue Remix) 4.21 EDM 123

06. Emeli Sande 'Hurts' (Offaiah Remix) (XXXX Lyric Aware) 6.47 House 124

07. Fleur East 'Sax' (Steve Smart Remix) 4.36 Pop/Dance 122

08. Flo Rida 'Dirty Mind' (Will K & Corey James Remix) 5.11 EDM 125

09. Flo Rida Fe. Jason Derulo 'Hello Friday' (AVNU Remix) 3.04 Urban/Dance 122

10. Galantis & Hook N Sling 'Love On Me' (CID Remix) 4.03 House 126

11. Gnash Fe. Olivia O'Brien 'I Hate U, I Love U' (Robin Schulz Remix) 5.35 House 117

12. Gorgon City Fe. Vaults 'All Four Walls' (Extended) 6.10 House 124

13. Jason Derulo 'Get Ugly' (Westfunk Remix) 3.02 Urban/Dance 126

14. Jason Derulo 'Kiss the Sky' (Westfunk Remix) 3.46 House 124

15. Jax Jones Fe. Mike Dunn & MNEK 'House Work' (Original) 4.56 Urban/House 124

16. John Legend 'Love Me Now' (Dave Aude Mainstream Extended) 5.16 House 125

17. Jonas Blue 'Fast Car' (Extended) 4.16 Tropical Pop 114

Sours: https://www.ukdj.co.uk/music-musician-c3/music-cds-dvds-c452/dmc-disco-mix-club-c455/dmc-dj-only-dance-mixes-2016-vol-1-dance-music-double-cd-set-p5750
You will also like:
I need to somehow prepare Sveta, talk to her. No, behave as usual. If you need help, I'll tell you.
1097
1098
1099
1100
1101