Organic Chemistry Textbook
by Robert Neuman

I began writing an organic chemistry textbook in 1992.  The journey has been long and filled with unexpected twists and turns.  I had hoped that I might some day see the book on shelves of campus bookstores, but I realized several years ago that this was unlikely. 
As a result, I decided to post it on the internet.  I wanted it to be available to students and faculty for studying and teaching organic chemistry.  I have now posted 21 of the 23 chapters.  I am currently working on Chapter 19 and plan to begin Chapter 6.  The figures have been merged with the text in each posted chapter.  With the exception of those in Chapter 20, they are presently all hand-drawn.

You can access the book directly through the links on this page.  They also lead to biographical information about me.  The thumbnail version of my biography is "I retired from a 35 year position in the chemistry department at UC Riverside in 1998 and moved to Santa Barbara where I taught part-time at UCSB from 2000 to 2008".

My greatest fan and supporter, through all of my efforts to be an author, has been, and continues to be, my wife Pat!  Without her encouragement I would have abandoned all of this a long time ago!


Bob Neuman 
July 2013

Introduction
The Book Now: I have posted 21 of the 23 chapters shown in the Chapter Outline.  These 21 chapters are formatted in pdf and include hand-drawn figures merged with the text.  Each chapter begins with a Detailed Table of Contents with page numbers.  I have compiled all of these Detailed Tables of Contents in a single pdf document - Detailed Tables of Contents.
The Book History: If you found your way to this page using the links on the introductory web page, you already know some of the history of my writing endeavor.  I give more details in the following link - History of the Book.
The Acknowledgements: I owe a lot of people great thanks for their encouragement with this writing and more importantly for their positive contributions to both my personal and academic lives.  I have listed some of them here - Acknowledgements. I want to particularly remember Neil Campbell, a botanist and incredibly successful author of biology textbooks, who was my mentor and friend at UCR.  Tragically, he suffered a sudden fatal coronary event on October 21, 2004 at the age of 58. 
The Author: I was born in Chicago, moved with my parents to Los Angeles at the age of 3, attended Dacotah St. Elementary School, and Gage Junior High School, moved to Whittier, CA, when I was 13, and graduated from Whittier High School in 1955.  I did my undergraduate studies at UCLA, earned my Ph.D. at Caltech, was a post-doc at Columbia, and then joined the chemistry faculty at the University of California, Riverside.  You can see my professional biography here - Robert Neuman.

| I. Foundations | Documents |
| --- | --- |
| Chapter 1: Organic Molecules and Chemical Bonding | PDF |
| Chapter 2: Alkanes and Cycloalkanes | PDF |
| Chapter 3: Haloalkanes, Alcohols, Ethers, and Amines | PDF |
| Chapter 4: Stereochemistry | PDF |
| Chapter 5: Organic Spectrometry | PDF |
| II. Reactions, Mechanisms, Multiple Bonds | Documents |
| --- | --- |
| Chapter 6: Organic Reactions (not yet posted) | PDF |
| Chapter 7: Reactions of Haloalkanes, Alcohols, and Amines. Nucleophilic Substitution | PDF |
| Chapter 8: Alkenes and Alkynes | PDF |
| Chapter 9: Formation of Alkenes and Alkynes. Elimination Reactions | PDF |
| Chapter 10: Alkenes and Alkynes. Addition Reaction | PDF |
| Chapter 11: Free Radical Addition and Substitution Reactions | PDF |
| III. Conjugation, Electronic Effects, Carbonyl Group | Documents |
| --- | --- |
| Chapter 12: Conjugated and Aromatic Molecules | PDF |
| Chapter 13: Carbonyl Compounds. Ketones, Aldehydes, and Carboxylic Acids | PDF |
| Chapter 14: Substituent Effects | PDF |
| Chapter 15: Carbonyl Compounds. Esters, Amides, and Related Molecules | PDF |
| IV. Carbonyl and Pericyclic Reactions and Mechanisms | Documents |
| --- | --- |
| Chapter 16: Carbonyl Compounds. Addition and Substitution Reactions | PDF |
| Chapter 17: Oxidation and Reduction Reactions | PDF |
| Chapter 18: Reactions of Enolate Ions and Enols | PDF |
| Chapter 19: Cyclization and Pericyclic Reactions (not yet posted) | PDF |
| V. Bioorganic Compounds | Documents |
| --- | --- |
| Chapter 20: Carbohydrates | PDF |
| Chapter 21: Lipids | PDF |
| Chapter 22: Peptides, Proteins, and a-Amino Acids | PDF |
| Chapter 23: Nucleic Acids | PDF |
Copyright 1992-2013 by Robert C. Neuman, Jr.



Sours: https://chem.ucr.edu/curricular-materials/textbook
NCERT Solutions for Class 12 Chemistry
Aakash NCERT Solutions for Class 12 Chemistry (16 Chapters) are provided chapter-wise on this page. Students can access solutions for each individual Class 12 chemistry chapter by following the links tabulated below. The NCERT solutions provided here by Aakash are free for all users to download as a PDF or to view online.
Aakash NCERT Solutions for 16 Chapters in Class 12 Chemistry NCERT Textbook are available here for students wishing to score good marks in upcoming board exams 2020-21 and other competitive exams. Students can access the provided NCERT Solutions Free of Cost in PDF format. 12th Class sets the base for higher education for every student. This makes it the most crucial class for any student who is aiming for his/her dream of quality high education. A good score in this class is equivalent to a quality high education. Thus, it becomes extremely important for students to give a boost to their Class 12 Chemistry preparation with Aakash NCERT Solutions.
NCERT Solutions for Class 12 Chemistry - Chapter-Wise
Chapter 1 The Solid State
Chapter 1 of Class 12 Chemistry NCERT book deals with topics related to the solid-state. It consists of 11 subtopics. This chapter also talks about crystalline and amorphous solids, as well as imperfections in solids.
Chapter 2 Solutions
The second chapter deals with types of solutions, and their properties. Other major topics covered in the chapter are Raoult's law, the concentration of solutions, the vapor pressure of liquid solutions, abnormal molar masses, and colligative properties, etc.
Chapter 3 Electrochemistry
Chapter 3 of Class 12 Chemistry NCERT book talks about the electrochemical cell in detail. Students also learn about the galvanic cell and the electrolytic cell. The chapter explains the standard potential of the cell, Gibbs energy of cell reaction, and the relation with the equilibrium constant. The students will learn the Kohlrausch Law and its applications.
Chapter 4 Chemical Kinetics
Chapter 4 of Class 12 Chemistry talks about chemical kinetics and the rate of a reaction in detail. The chapter also mentions factors affecting the rate of a reaction, the integrated rate equation, Pseudo First Order reactions, and the collision theory of chemical reactions.
Chapter 5 Surface Chemistry
The 5th Chapter of Class 12 Chemistry teaches students about emulsions, adsorption, adsorption isotherms, factors controlling adsorption of gases and liquids, and catalysts and their role in the industry. The chapter also mentions colloids and their applications.
Chapter 6 General Principles and Processes of Isolation of Elements
Chapter 6 of Class 12 Chemistry deals with the inorganic chemistry portion of the syllabus. The chapter explores the occurrence of metals, the concentration of ores, cleaning and extraction of crude metal from ores, thermodynamic and electrochemical principles of metallurgy, and the refining process.
Chapter 7 The p-Block Elements
Chapter 7 in Class 12 Chemistry NCERT book talks about Group 15 elements, Oxides of Nitrogen, Allotropes of Phosphorus, Group 16 elements, simple oxides, allotropes of sulfur, chlorine, and other related elements.
Chapter 8 The d & f Block Elements
Chapter 8 in Class 12 Chemistry NCERT textbook mentions the properties of transition elements, colored ions and complex compounds, variation in sizes of elements, ionization enthalpies, magnetic properties, and oxidation states. The chapter also talks about d block elements, their properties and the variations.
Chapter 9 Coordination Compounds
Chapter 9 in Class 12 Chemistry NCERT book is an important chapter talking about Werner's theory of Coordination compounds, Bonding in Coordination compounds, Nomenclature, Isomerism and others.
Chapter 10 Haloalkanes and Haloarenes
In chapter 10 of Class 12 Chemistry NCERT textbook students get to learn the concepts of IUPAC nomenclature of Haloalkanes and Haloarenes. Applications of organometallic reactions, preparation of haloalkanes and haloarenes, and stereochemistry are also prominent topics.
Chapter 11 Alcohols, Phenols, and Ethers
Chapter 11 of Class 12 NCERT textbook also mentions the IUPAC nomenclature of alcohols, phenols and ethers. The chapter further talks about topics related to the preparation of alcohols, phenols, and ethers. They further explore the properties of the same.
Chapter 12 Aldehydes, Ketones, and Carboxylic Acids
Chapter 12 of Class 12 NCERT textbook is in continuation of chapter 11. It talks about aldehydes, ketones and carboxylic acids.
Chapter 13 Amines
Chapter 13 of Class 12 NCERT textbook talks about topics related to the preparation methods, the physical properties, the chemical reactions, the methods to prepare diazonium salts, the importance of diazonium salts in the synthesis of Aromatic Compounds.
Chapter 14 Biomolecules
Chapter 14 of Class 12 NCERT chemistry textbook teaches students about biomolecules like glucose, fructose, starch, glycogen, etc. Students also get to learn about the structure, the classes, and the properties of carbohydrates and proteins.
Chapter 15 Polymers
Chapter 15 of Class 12 Chemistry textbook deals with the science of polymers, the various types of polymers, whether addition or condensation, linear or cross linked, their reactions, and their properties.
Learn Smart way with Aakash's Latest NCERT Solutions for Class 12 Chemistry!
We at Aakash have taken extreme care to furnish keynotes after each part with the nitty-gritty outline, significant equations, and all the important points clarified in the reading material for Class 12th which is an extremely important class in one's academic career. The students looking for the appropriate responses of inquiries present in the books of NCERT would now be able to put their hunt to stop.
These arrangements of NCERT Chemistry solutions are set up after over the top exploration, making it outstanding amongst other online NCERT Solutions. It gives a bit by bit clarification to each address given in the course books. The Aakash NCERT Solutions can likewise end up being of significant guide to students for their home tasks and state and National Level competitive exams also.
Why Aakash NCERT Solutions for Class 12 Chemistry?
Detailed Solutions/Answers for all questions from all chapters.
The answers are explained in simple and easy to understand language.
Aakash NCERT Solutions will be beneficial for thorough board exam preparation.
These solutions will help students in scoring high marks during the exam.
NCERT Solutions for Maths will make students feel more confident during the exam.
Highlights of Class 12 Chemistry Aakash NCERT Solutions
The Solutions provided by Aakash for the NCERT textbook Class 12th has the following highlights:
The subject matter is prepared by senior faculty members allowing students to have solutions and experience served in one platter.
Aakash NCERT Solutions for Class 12 Chemistry are refined at various stages.
Solutions provide easy and precise CBSE solutions.
The solutions are provided for free to all the students.
FAQ's for CLASS 12 Chemistry NCERT Solutions
Q. Why should students opt for Aakash NCERT Solutions for CBSE Class 12 Chemistry?
A. NCERT Class 12 Maths Solutions by Aakash is the perfect aid for students aiming to score well in their board exams. As it is created by qualified subject teachers of Aakash as per the latest class 12 CBSE Chemistry Syllabus, students will find it really helpful to ace their Board Class.
Q. Which are the best NCERT Solutions for Class 12th Chemistry?
A. Students can find many NCERT Solutions for their Class 12 Board Exams Online. Aakash has also provided NCERT Solutions for Class 12 for the ease of students. They can be accessed online at our website or else directly click on the quick links provided.
Q. What is the price for Class 12 Chemistry Aakash NCERT Solutions ?
A. Aakash has provided free of cost NCERT Solutions for Class 12 for all subjects. Curated by subject matter experts, Aakash NCERT Solutions can be accessed by Students without any fee.
Q. How many chapters are there in class 12 Chemistry NCERT Book?
A. NCERT Chemistry textbook for Class 12, consists of a total of 16 chapters as per the latest syllabus prescribed by CBSE.
Sours: https://www.aakash.ac.in/ncert-solutions/class-12/chemistry
Name physical, organic, inorganic chapters of ncert chemistry (11th & 12th)
Hello Candidate,
Given below are the list of total physical , organic , inorganic chapters of NCERT 11th and 12th .
Inorganic chemistry chapters :
11th
Classification of Element and Periodicity
Hydrogen
s- block Elements
p- block Elements
Environmental Chemistry
12th
p- block Element
d- and f- block Elements (Transitions Elements)
General Principle and Process of Isolation of Elements
Co-ordination Compound
physical chemistry chapters :
11th
Some Basic Concept of Chemistry
State of Matter
Structure of Atom
Chemical Bonding and Molecular Structure
Chemical Thermodynamics
Equilibrium
Redox Reaction
12th
Solid State
Solutions
Electrochemistry
Chemical Kinetics
Surface Chemistry
organic chemistry chapters :
11th
General Organic Chemistry
Hydrocarbons
12th
Organic Compounds Containing Halogen
Alcohol, Phenol & Ether
Aldehydes, Ketones and Carboxylic Acid
Organic Compound Containing Nitrogen (Amines)
Polymers
Biolmolecules
Chemistry in Everyday Life
Sours: https://www.careers360.com/question-name-physical-organic-inorganic-chapters-of-ncert-chemistry-11th-12th
Classification of chemistry in Physical,Organic, Inorganic !!class 11,12 chapterwise based on NCERT!
How NCERT Solutions for Class 11 Chemistry Can Help You Reach Your Targets?
Chemistry is an interesting subject but many of your students might find it confusing to understand. It can be a struggle for many of you. But, hold on! There is always a solution to a problem.
Benefits of Opting for Our NCERT Chemistry Class 11 Solutions
Chemistry is the basis of different fields of science. Whether you want to become an engineer or a doctor, chemistry is one subject that you need to have a stronghold on. To understand chemistry better, NCERT Class 11 Chemistry Solutions allows a student to solve their doubts and thus helps them to perform well in their examinations.
Now the question comes: what is NCERT? Well, in simple terms, NCERT is a National board which publishes textbooks for students to understand the concepts in a clearer and simpler way. NCERT, not only provides textbooks for Chemistry but also provides simplified textbooks for other subjects as well. At Vedantu, we aim at providing a simplified way of teaching to students and help them to understand the basic concepts of Chemistry Class 11 NCERT Solutions in a better way. Students enrolled with us can download every chapter together or individually as well.
As discussed earlier, when a child wishes to take up science during high school, chemistry is a mandatory subject. There are basically 2 combinations which students can take in the science stream. The first combination is Chemistry with Biology or Chemistry with Physics. No matter which combination you choose, chemistry is a must.
Now coming to the basics of Chemistry, it is a subject which deals with chemical reactions, the matter of objects, elements, atoms, molecules, noble gases, etc. To get the basics right in chemistry, at Vedantu we strongly advise you that you seek help from our NCERT Chemistry Class 11 Solutions. If your basics are strong, then your dreams of studying in IIT or AIIMS will come true. To crack the entrance exams, your basic needs to be strong. And here is where Vedantu helps you to prepare and strengthen your roots of that subject. We provide Class 11 Chemistry NCERT Solutions of the integral portions of the chemistry syllabus. This compressed course which we provide helps you to strengthen your basic and understanding of the subject.
We have formulated the study material in such a way that helps students to understand how a problem should be approached and how to solve them. Even out team of teachers with the help of their expertise train the students to solve problems at ease.
Prepared by Expert Teachers
Our teachers are very experienced, and with the wealth of experience they have jotted down a few solutions that cover important parts and chapters. These solutions were designed by studying thoroughly questions papers from past years and Vedantu gives you the guarantee that these solutions will surely help you to prepare for your exams.
Helps in Scoring Good Marks
These NCERT Solutions for Class 11 Chemistry are designed for students in a very simple language. This simplicity is maintained so that students can understand the matter easily and this will help them in preparing thoroughly before the exams. All the questions and matter are designed keeping in mind the present exam trends and syllabus. If you follow our NCERT Solution Class 11 Chemistry, then you can rest assured that your exam preparation is going on the right track.
Ease of Understanding/ Studying/ Memorizing
The NCERT Solution Class 11 Chemistry formulated by us is designed in a very easy language so that students can understand and memorize the content and principles without any having issues in understanding the topic. All the solutions with proper explanations are given so that the basics of chemistry is clear and thus helps in building the foundation of chemistry within a student.
CBSE Class 11 Chemistry NCERT Solutions
All the study material of CBSE Class 11 Chemistry NCERT Solutions provided by us, is available to you, and it is completely free. We believe knowledge is free and everyone has the right to acquire it. To make sure that your students perform outstandingly in your board examinations, all our CBSE Class 11 Chemistry NCERT Solutions are available to you for free. All you need to do is enroll with us.
The NCERT Chemistry Class 11 Solutions that we provide are formulated by experienced teachers and hence they are accurate. With our accurate solutions, you can rest assured that your basic chemistry will become stronger than before.
We Follow the NCERT Guidelines
Vedantu strictly follows the format and guidelines laid down by NCERT and the boards. We do not formulate any study material which does not meet the guidelines. So, if you enroll with us, you can rest assured that all the study materials which you will be receiving are 100% authentic and it follows all the guidelines laid down by NCERT.
Now you must be wondering, what we do that makes studying chemistry so easy? The answer is our innovative way of delivering knowledge. If you take our NCERT Solutions Class 11 Chemistry, then you will get to know the view of our Free conceptual videos, free live classes, access to important PDFs and study materials, all through our Vedantu App. Our course also involves numerous tests which will help you to understand how well you are prepared for your main examinations. All you need to do is download our App- VEDANTU APP, and get started with your exam preparation.
Our NCERT Solution of Chemistry Class 11 provides a deep insight into all the important chapters and concepts of class 11 chemistry. Students also have the freedom of studying which chapters they want. According to their wishes, they can download the chapters and complete the syllabus accordingly. Also, all of our study materials come with solved questions and answers. This helps the student to save time and understand the concepts in an easier format.
The CBSE Class 11 Chemistry NCERT Solutions are designed for those to dream to reach for the stars. These solutions help a student to understand the concepts rather than encouraging them to mug it up. If you know how the concepts are applicable in the real world, then it becomes much easier for you to understand the theory behind the concept. All the answers in our study material are written as an easier language for students to understand the matter properly. The deep understanding of the subject helps a student to perform well in the exams as well as create a strong base for chemistry. Science and especially chemistry is a subject that needs to be understood and not learned by heart. If you understand the basic concepts and principles then it will be a cakewalk for you. If you don't then it will lead to disaster. Our study materials answer the toughest questions in a simpler way, thus helping students to understand the subject better.
Vendantu's NCERT Chemistry Class 11 Solutions offer all the solutions to the important chapters of Chemistry. Whether you are searching for solutions from Environmental chemistry, organic chemistry or even the basics, our solution has got everything covered. The solutions are designed by teachers who have been teaching in this field for decades. Their wealth of experience is the primary reason for our strategic as well as well planned study material.
Chapter 1: Some Basic Concepts of Chemistry
To master in chemistry, the first law is to understand the basics. A strong foundation is what is needed to excel in this subject. Our NCERT Solutions Class 11 Chemistry highlights the importance of this chapter in our daily lives. This chapter helps students the role of chemistry in our day to day lives. It explains the laws of chemistry and different types of chemical combinations. Also, a student will get introduced to Dalton's atomic theory in this chapter. This theory explains the basics of chemistry like the role of atoms and molecules in the nature of matters. Further, this chapter also talks about chemical reactions, chemical reactions, molar mass molecular formulas, etc. This chapter has 36 questions that will help the students to cover the entire topic.
Chapter 2: Atom Structure
This chapter introduces the concept of atoms, electrons, protons, and neutrons. Also, you will understand the concepts of isotopes, atomic number, and isobars. These concepts are important for you to understand, as these will build a strong foundation of chemistry in you. Apart from the basic concepts, this chapter will also introduce the students to advanced theories like Rutherford's model, Thomson's model and Bohr's model, their uses and their limitations. Also, we will discuss the concepts of subshells, shells, de Broglie's relationship, dual nature of light and matter, Heisenberg uNCERTainty principle, shapes of s, the concept of orbitals, p and d orbitals, quantum numbers, etc. The chapter will also teach you the usage of principles like Hund's rule, the Aufbau principle, Pauli's exclusion principle, etc. It will also teach you the laws of filling electrons to orbitals with the help of the above-mentioned laws. Apart from these, the stability of half-filled and completely filled orbitals, electronic configuration of atoms, etc will be discussed in this chapter. The "Atom structure" chapter has 67 questions in total and these questions will help you to understand the chapter with ease.
Chapter 3: Periodicity in Properties and Classification of Elements
In this chapter, we will go in-depth about the learning of the periodic table. You will be introduced to the history of the development of the periodic table, how it is classified, periodic law and how the entire periodic table developed. You will also learn about the valency, ionic radii, electron gain enthalpy, atomic radii, electronegativity, inert gas radii Ionization enthalpy, etc. All these are discussed in this chapter to improve the understanding of basic chemistry concepts. This chapter has 40 questions related to the periodic table and the different concepts of atom properties.
Chapter 4: Molecular Structure and Chemical Bonding
This chapter deals with the core concepts of molecular structures. This chapter will introduce you to concepts like an ionic bond, valence electrons, covalent bonds, etc. Furthermore, you will also learn about the Lewis structure, bond parameters, polar character of covalent bond, valence bond theory, the geometry of covalent molecules, the covalent character of an ionic bond, etc. You will also be introduced to the concept of hybridization, s, p and d orbitals, VSEPR theory, the molecular orbital theory of homonuclear diatomic molecules hydrogen bond, shapes of simple molecules, etc. This chapter has 40 questions. If you solve these questions, then it will help you to understand the topic in a better way.
Chapter 5: States of Matter
This chapter will introduce you to the concepts of the 3 main states of matter. We all know that the 3 states of matter are chemistry is solid, liquid and gas. But in this chapter, we will learn in-depth concepts of intermolecular interactions, melting points, boiling points, etc. We will also discuss a few famous laws like the relevance of Charles law, Boyle's law, Avogadro's law, Gay Lussac's law, etc. These concepts will help you to understand how the 3 states of matter interact with each other. You will also learn about Avogadro's number, how to derive a gas equation, etc. In this chapter, you will also learn about kinetic energy, critical temperature, liquefaction of gases, etc. You will also learn about molecular speeds and many other important things. The chapter has 23 questions, and these questions will prepare the chapter seamlessly.
Chapter 6: Chemical Thermodynamics
In this chapter you will be introduced to concepts of systems, how are surroundings, work, energy, heat-related to each other. It will also discuss topics like state functions, intensive and extensive properties, etc. The gist of this chapter involves the First Law of Thermodynamics. You will learn how this Law involves heat capacity and specific heat, internal energy and enthalpy, and measurement of ΔU and ΔH. The chapter will also discuss Hess's law of enthalpy of bond dissociation and constant heat summation. We will also discuss the different processes like formation, combustion, sublimation, atomization, ionization, phase transition, dilution, and solution, etc.
To make sure that the entire concept is clear to you, we have explained the second law of Thermodynamics, Gibb's energy change for spontaneous and non-spontaneous processes, Introduction of entropy as a state function, Third law of thermodynamics is a very simple format. This chapter might sound difficult, but our simple explanation will surely clear all your doubts. There are a total of 22 questions for this chapter. These questions cover the important parts of the chapter. So, if you prepare the questions and answers properly, then you can surely score well in your examinations.
Chapter 7: Equilibrium
In this chapter, you will get introduced to the concepts of equilibrium in chemical as well as physical processes. Overall we will study the nature of equilibrium. You will also learn about Le Chatelier's principle and the factors affecting it. We will also learn about the equilibrium constant and the law of mass action. Furthermore, you will get introduced to strong and weak electrolytes, ionic equilibrium-ionization of bases and acids, degree of ionization, etc. This chapter has around 77 questions that cover all the important portions.
Chapter 8: Redox Reaction
This chapter will help the students to gain an understanding of the process of oxidation and reduction. Students will also be able to learn about redox reactions in detail. All the information related to balancing the redox reaction and oxidation number will be provided. The chapter also discusses the concept of loss and gain of electrons. In-depth analysis regarding the application of redox reaction and the change in the oxidation number will also be initiated. A total of total questions related to this chapter will be provided so that the students can gain more knowledge about the chapter.
Chapter 9: Hydrogen
This chapter will help you to gain an under about hydrogen in general and its position in the periodic table. Information related to isotopes and its preparation along with its properties will be the highlight of this chapter. The overall use of hydrogen will be discussed in this chapter. The chemical and physical properties of water along with data related to hydrides-ionic covalent and interstitial will also be addressed. The chapter also discusses the structure, preparation, reaction, and the use of hydrogen in detail. A brief insight into the use of hydrogen as a fuel will also be provided. Students can rely upon the additional 36 questions which are provided at the end of the chapter.
Chapter 10: S - Block Elements [Alkali and Alkaline Earth Metals]
Group 1 and 2 Elements
This chapter will help the students to learn about electronic configuration and its occurrences. Some of the most essential anomalous behavior with the properties of the very first element present in each group will be highlighted. The trends and diagonal relation related to the variation of the properties such as atomic and ionic radii will be shed light upon. Various trends revolving around chemical reactivity of elements such as hydrogen, oxygen, halogens, and water will also be discussed in this chapter. The properties as well as the preparation of essential compounds such as sodium chloride, sodium hydrogen carbonate, sodium carbonate, etc. will be taught. The importance of potassium and sodium will also be addressed. The industrial use of calcium carbonate and calcium oxide along with the biological importance of calcium and magnesium will be highlighted. A total of 32 chapter questions will also be present.
Chapter 11: Some P - Block Elements
This chapter discusses the various aspects of P- Block elements. Students will be able to learn about the Group 13 Elements and the electronic configuration and the occurrence of the same. The variation in terms of the properties and the stages of oxidation will also be analyzed in this chapter. Activities related to chemical reactivity and properties of the first elements of the group will be highlighted in this chapter. Important components such as Borax, Boron Hydrides, Boric acid, etc. are all dissected in detail. The various reactions of aluminum to acid and alkalis will be identified as well. Group 14 elements and details about carbon-catenation, chemical, and physical properties will be mentioned. There are a total of 32 questions present at the end of this chapter which helps the students to gain a better understanding of this topic.
Chapter 12: Organic Chemistry - Some Basic Techniques and Principles
The chapter caters to the important elements of Organic Chemistry. It talks about the very basics of purification along with the standard method of qualitative and quantitative analysis. The classification of IUPAC of organic compounds will also be discussed in this chapter. The electronic displacement in a covalent has been duly mentioned which helps the students to know more about inductive effects, resonance, and hyperconjugation. Information related to heterolytic and homolytic fission of various covalent bonds has been highlighted. In addition to all this information, 40 questions at the end of the chapter will help the students to clear relevant doubts regarding the concept of organic chemistry.
Chapter 13: Hydrocarbons
The various classifications of Hydrocarbons will be discussed in detail. Its various uses and information based on its properties/reactions have also been highlighted. This chapter identifies and argues about concepts such as physical properties, Alkenes, Aliphatic Hydrocarbons – Alkanes, chemical reactions, combustion, isomerism, etc. 25 chapter questions are also included towards the end of the chapter.
Chapter 14: Environmental Chemistry
This chapter highlights the concept of pollution in general which affects the air, water, and soil. The chemical reactions which take place in the atmosphere and result in the formation of smog have all been discussed in this chapter. The concept of ozone layer depletion and acid rain have been duly mentioned in the chapter. This chapter aims to raise awareness regarding the concept of the greenhouse effect, global warming, and industrial waste management. Students are taught about various alternate solutions which will help solve the issues related to pollution in the long run. An additional 20 questions are also framed at the end of the chapter.
Why Choose Vedantu?
Vedantu has revolutionized the way of learning. It provides a much more simplified version of study material so that students can learn and understand advanced concepts of chemistry in an easier manner. The online classes, PDFs and other types of study materials help a student to go that extra mile. For subjects like chemistry, you need to understand the concepts instead of mugging it up. Vedantu's NCERT solutions help students to understand advanced concepts in a simpler way.
Students can use the app to study the subject. Students can download the study material chapter wise and can also take live online classes. According to the availability of the students, they can opt for their class timings.
Sours: https://www.vedantu.com/ncert-solutions/ncert-solutions-class-11-chemistry
Chapters chemistry
Chapters
Sun, 23 Jun 2019 16:47:29 GMT
https://chem.libretexts.org/@app/auth/3/login?returnto=https%3A%2F%2Fchem.libretexts.org%2FCourses%2FWoodland_Community_College%2FWCC%253A_Chem_1A_-_General_Chemistry_I%2FChapters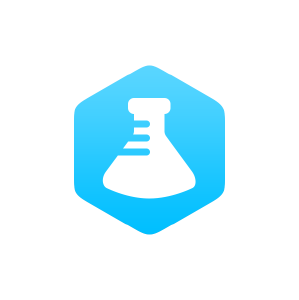 Last updated

Save as PDF
Page ID

85569
Back to top
Was this article helpful?
Article type

Book or Unit

Cover Page

Set Cover Page/Add to Download Center

Show Page TOC

no on page

Tags

[email protected] 1A - General Chemistry [email protected] [email protected] Community [email protected] 1A - General Chemistry I
Sours: https://chem.libretexts.org/Courses/Woodland_Community_College/WCC%3A_Chem_1A_-_General_Chemistry_I/Chapters
Classification of chemistry in Physical,Organic, Inorganic !!class 11,12 chapterwise based on NCERT!
General Chemistry I - CHM2045
Dr. Michael Lufaso
E-mail:
WikiHow: How to e-mail a professor
Office Hours: see syllabus, Bldg/office - 50/2716
Canvas - current course scores

Required materials:
Textbook: "Chemistry, The Central Science", Brown, LeMay, Bursten, Murphy, Woodward, Stoltzfus (14th edition), with modified MasteringChemistry access code for use with Canvas. Available at the UNF Bookstore.

---
Lecture Notes

---
Homework Problems
Graded homework is found on MasteringChemistry accessed though Canvas. Access MasteringChemistry and run the browser checkup and install the necessary plug-ins. If there is an issue loading a particular problem, try a different web browser, insure all operating system updates are installed, try a different computer (e.g. UNF library or computer lab).

---
Exams
The exam format typically consists of conceptual questions and problems to be worked and answered (multiple choice format). Red ParScore Scantron sheets will be provided and used on the exam . See the syllabus for dates of exams. The final exam time and day is available at the UNF Final Exam Schedule.

Solutions to exams are posted on the bulletin board outside 50/2712.

A common question is "How do I prepare for the exam?". There isn't a single answer and it varies from student to student. General suggestions are given below.

1.) Read before lecture. Read the pertinent sections of the chapter before lecture, and work the sample exercises. Test yourself by attempting the Give It Some Thought questions.

2.) Take notes during lecture. Taking well-organized notes helps you understand the material. Taking notes by hand is likely to help develop a deeper understanding of the material and better long-term comprehension.

3.) Cramming won't work. Cramming puts things into your short term memory and if you're exhausted, it's very short term. You should study throughout the weeks before the exam, so that when the day to take the exam comes, you will feel confident of your preparation.

4.) Concepts. Learn the concepts via well-organized notes taken during lecture and reading the chapter. Make an outline of the materials you have been studying the chapter, without having the book open. How close does your chapter outline compare to the chapter summary and key terms, key skills, and key equations at the end of each chapter? Ensure you have the big picture and focus on meeting the chapter objectives.

5.) Practice. You can listen and watch someone tell you how to hit a baseball, run a marathon, or learn a second language, but without practice none are possible. Complete the MasteringChemistry exam review assignment. Work problems and answer questions, preferably new problems from the end of the chapter. Start with ones in the middle of the section, then towards the middle-end of the section if you correctly answer it.

6.) Manage Time and Get Help. Don't get stuck for too long on one problem or concept. Read the textbook, lecture notes, and try simple problems and questions first. Student Academic Success Services (SASS) has tutors to aid in understanding how to understand concepts and solve problems in preparation for the exam, not just help solve graded homework problems. Bring with you the attempted work on the end of chapter practice problems and show it to the tutor.

7.) Write a practice exam for yourself. Choose problems at the end of the chapter and take the practice exam in an exam like environment. Time it for the exam duration (e.g. 75 minutes), no open book or notes, just the equation sheet and periodic table included with the exam and the calculator that you will be using for the exam.


---
Supporting and Supplemental Activities conducted in this course
MasteringChemistry - Introduction and Chemistry Primer; Dynamic Study Modules on key math skills and nomenclature; scheduled reading assignments; homework assignment sets with tutorials, activities, end of chapter problems; adaptive follow-up review; exam review assignments
Student Academic Success Services (SASS)
Supplemental Instruction (SI)
Academic Activity Tracking
Early Academic Alert
Midterm Grades
Common Learning Outcomes
Common Instructional Materials
Touchpoints with students
Midterm exam answer keys, solutions, and explanation with associated section of textbook, lecture slide number, textbook page number(s), related MasteringChemistry problem(s), and exam review problem(s) as appropriate.

Course Resources
Course Description, UNF Catalog
UNF Counseling Center
Webelements Periodic Table
Calculator Use: Please note that EE or EXP replaces x 10. For instance, to enter 6.02 x 1023, push 6 . 0 2 EE 23 , or if the calculator has an EXP key, push 6 . 0 2 EXP 23. A common error is to enter 6 . 0 2 x 10 EE 23.

---
Sours: https://www.unf.edu/~michael.lufaso/chem2045/index.html
You will also like:
She was dressed in a beautiful dark - blue dress, in knickers, sitting with her legs tucked over her legs. Smile. - I tried to raise my spirits. Yes, my daughter, I am still a year old.
1137
1138
1139
1140
1141