For non-graphic designers, PosterMyWall often comes at the top of the list when it comes to graphic design platforms. It facilitates the process of creating, editing, printing, and even sharing videos or graphics that look like those made by professional designers. However, is Poster My Wall really worth it? Let's find out in the following reviews.
Table Of Content [ Open ]
PosterMyWall: A Brief Overview – What is PosterMyWall?

First and foremost, let's define what this platform is all about. In short, it's an online platform that allows everyone, especially those with no graphic design skills, to make decent-looking graphics or even videos with no hassle.
There are four main sections that are important for you to be aware of in order to gain a better understanding of this convenient tool, such as follows:
A "Create a Design" option: This option is like the holy grail of this graphic design website. As the name implies, it is an option where your design process can start.
"My Stuff" page: This is like the main menu of the Post My Wall tool, where you can have easy access to keep track of every single thing you make and also save. In this menu, you can also arrange all of your work into specific folders. This will make it easier when you want to share it with other users.
"Site Menu" option: If you select this option, you will get access to numerous features such as Edit Profile, Order History, options to log in and out, and others.
"Browse" option: If you want to search PosterMyWall templates, this is where you have to go. More than 170,000 pre-made layouts for all needs are available in this designing app.
You can also download your work in high-resolution quality. However, this feature doesn't come free. You will need to pay around $2 to $7 for images in 300 DPI and approximately $14 for high-quality videos.
Furthermore, this platform allows you to create a bulk of email promotions in no time. You will also be able to upload a list of emails and send them to 100 recipients a day. If you need to send more than that, there are subscription plans you can select to accommodate your needs.
Without diminishing the effectiveness of this helpful designing website, you are allowed to think of it as a repository where you can obtain tons of free and paid pre-made graphic or video templates, edit them, create a design from scratch, and publish your work with ease.
Major Sections & Features of PosterMyWall
One of the best things about this online graphic design software is that it can be accessed with ease through computers, tablets, and smartphones. So, if there is a group project, every team member can make any modifications from any device they have.
Now that you already know what this app is actually about, let's take a closer look at what kind of features it has to offer.
Creation of Content: Poster has always been one of the most effective marketing strategies implemented by many businesses today. However, some folks don't have formal graphic design education to create stunning posters. That is where this online software comes helpful.
You can either start everything from scratch or make use of a ready-made PosterMyWall flyer. Existing fonts, texts, backgrounds, and even audio clips can all be modified to fit your needs and preference.
Customization: Published in 2010, there have been many improvements to this one-step graphic design solution, one of which is the customization feature. Over 10 years, the customizing choices have expanded significantly.
Not only do the images, fonts, and texts that can be customized, but also some minor elements that can affect the final result of the graphic or video. These include color corrections, the placement of background, alignment, and many more.
Resizing: One of the most aggravating features of any social media is their disparity in aspect ratios. But with this software, the proportion of your work can be downloaded based on the platform you would like to post. Even if you want to use PosterMyWall flyers, these ready-made templates are available in over 60 sizes.
Team Collaboration Feature: This is one of the most convenient features that might not be available on other platforms. With this feature, you can share your work with the rest of your team project. Each member of your team can even edit, provide suggestions, organize their designs, etc., with or without limiting access.
Schedule Work: If you head to the "My Stuff" page, you will find an option where you can schedule your post to social media, like Twitter and Facebook, at no cost. In addition, you have access to an infinite number of pre-made layouts with schedules that you previously set up your own, making the creation process much quicker and manageable.
Productivity: These tools allow you to classify and organize your works so that you can search for one specific design that you want to edit or download without a fuss. With this feature, you may also give access to your team members to edit the designs or even provide some suggestions.
Why PostMyWall is Different from Other Design Platforms?
Many of you might be wondering what sets this particular graphic design online website apart. To begin with, all the available high-quality templates and stock videos are mindfully designed by professional graphic designers across the globe.
All the templates, even the ones for creating videos, are highly customizable. You simply need to figure out how each editing tool works. Once you comprehend the function of each instrument, modifying the stock video you have selected will be much more manageable. That way, you can get the decent-looking video that you desire.
In addition, you can get access to Getty Stock. It's a place where you can obtain free copyright videos, shapes, clip arts, and graphics that elevate the look of your work so that it can appear more professional. Of course, you can't just pick whatever you want. You need to understand which graphic fits your requirements.
Another compelling reason that makes this poster maker online tool one of a kind is that its mobile application is relatively easy to use even for first-time users. Should you ever have difficulties making quick changes to your work, you will appreciate how useful this mobile design app can be.
The web app can be considered well-optimized enough. However, the app of this design maker always receives lots of appreciation from its users. It's all because the app allows you to perform quick customizations and adjustments, making the entire creation process a lot smoother.
How to Set Up a Designer Account on PosterMy Wall?
This graphic design tool is not only for those who don't have proficient skills in design. Yet, it's also for every professional designer out there who wants to make a contribution to this website in the form of ready-to-use layouts or templates.
So, how to create an account for a designer? Below are the step-by-step instructions to follow:
First things first, go to the website at com. You don't need to log in should you already have an account. Simply click on "Create A Design" and start designing your own template.
Once you finished, click on "File" and select the "Submit as Template" option on the drop-down menu. You will be prompted to either log into your existing account or create a new one.
If you want to publish your template under a new account, select "Create A New Account." Enter your email address, password, confirm the password, and click on "Sign Up."
On a new page, you will be prompted to describe your template. It's started with a name that concisely describes the design. For example, Nightclub Instagram Flyer, Holiday Sale Video, and so on.
Add the categories that are most closely related to your design. Although you may classify your template into two categories, it's highly advised for you to keep it to just one classification. It's critical to provide specific types so that MyPosterWall users can find the most relevant template they want.
Next, include 5 tags in your work and make sure each tag specifically describes it. Tags are short words and snippets that users use to find a particular material. These make it easier for potential users to locate and use your design templates.
Once you are done, it's time for you to monetize your work. On the "Setting Up Royalty Payments" menu, enter your name and the address of your PayPal into the respective fields. Then, enter your "Mailing Address."
If you are a US resident, you will be required to also provide your social security numbers. Make sure all the details you provide are correct. Last, click on "Submit Design Template". Now, your work is added to the template gallery of this app, and you can see how many times your design is purchased and customized.
FAQs about PosterMyWall App
This graphic solution software provides strong privacy and protection so that you don't need to worry someone will steal your work. Consider visiting the official homepage if you want to learn more about privacy policies and other security-related details this app has.
You can literally go to the www postermywall com login page and create an account or login into your existing account to make the most of the basic features of this app. You can download your complete project by simply clicking on the "Download" option on the top of the "Editor" bar.
You will have three choices to download your work. If you want a free download, click on "Basic Image." But it will come with a watermark and a low-quality resolution. Consider subscribing to the premium or premium plus packages for more high-quality videos and images, as well as complete access in the template gallery of this platform.
How to remove the watermarks?
Basically, free users have the flexibility to remove some small watermarks, that is, by cropping some part of their design. Of course, it will not be a good solution if the said action will instead ruin the final result of your work. If you have paid access, then your videos or graphics will not have any watermark, even the smallest one.
No watermarks on your works are one of the perks of subscribing to a premium package, which you can obtain for approximately $29 for 4 months and $99 for a year. Meanwhile, if you want more benefits, you can opt for a premium plus package with $89 for 4 months and $319 for a year.
Can professional designers use this web app?
There is no reason why professional graphic designers cannot use this online software. The best thing about this is that it features more than 700,000 templates that support customization. Even when one doesn't have sufficient time to create a poster from scratch, one can still craft a stunning poster by making use of the free template.
Final Verdict
For individuals or businesses with no prior experience with graphic design, the presence of visual design platforms like PosterMyWall is unquestionably helpful. By optimizing the use of this tool, crafting professional and stunning graphics, commercial banners, videos for marketing campaigns, and more is no longer impossible.
While it takes a lot of time to figure out the use of each tool or even to create slight modifications like you can with more complicated applications, this online design program has many customizable designs for you to choose from as per your requirements.
While you have more access to features and options with paid packages, the free is considerably enough if you are totally fine with the low-quality images and the watermark, primarily when you use Getty to get some resources.
Still, the best thing is that you don't need any design skills to use this fantastic and easy-to-use graphic designing software that only comes at a very affordable price. So, what are you waiting for? Go to PosterMyWall login page right now, and create your account to start crafting your digital masterpiece.
Sours: https://www.virtualedge.org/postermywall-review/
Beautiful designs.
Effortless promotion.
Get the word out with amazing social media graphics, videos, posters and flyers.
Get the word out with amazing social media graphics, videos, posters and flyers.
Create marketing designs like a pro
Show me sizesShow me themes
People love PosterMyWall
Join millions of businesses, organizations, and individuals from across the globe in making ideas happen.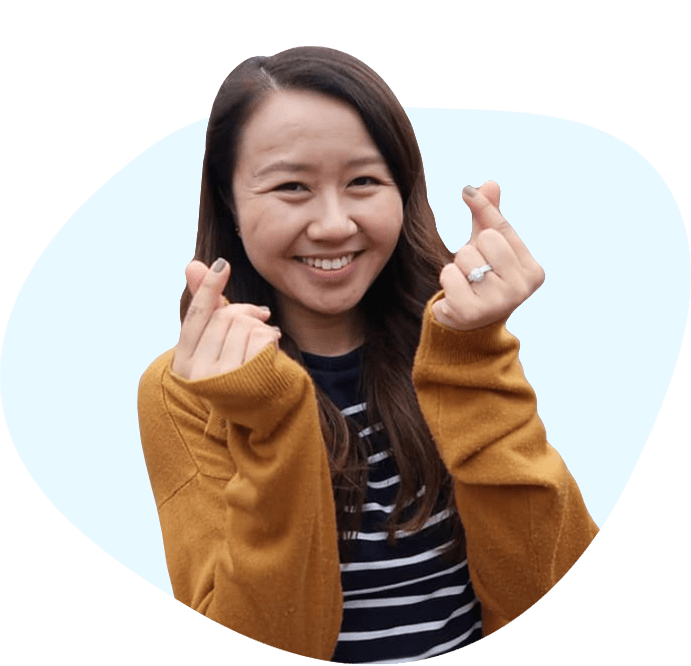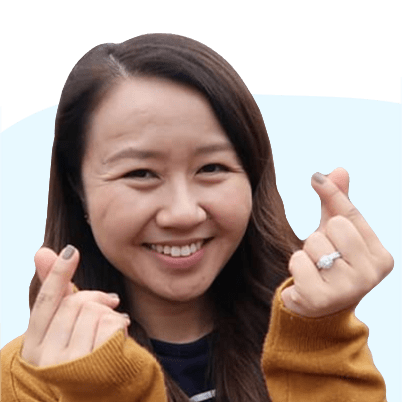 "
"I needed to make customized menus for an event and I was so glad I found PosterMyWall. It was my first time using the website and it was so easy to use! I'm glad there's a platform like PosterMyWall to allow me to design a menu like a true professional."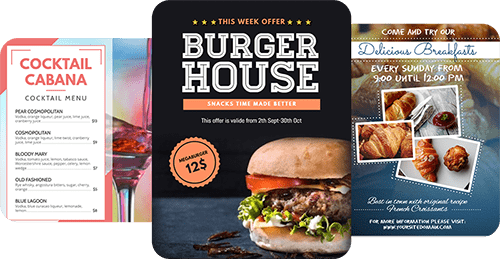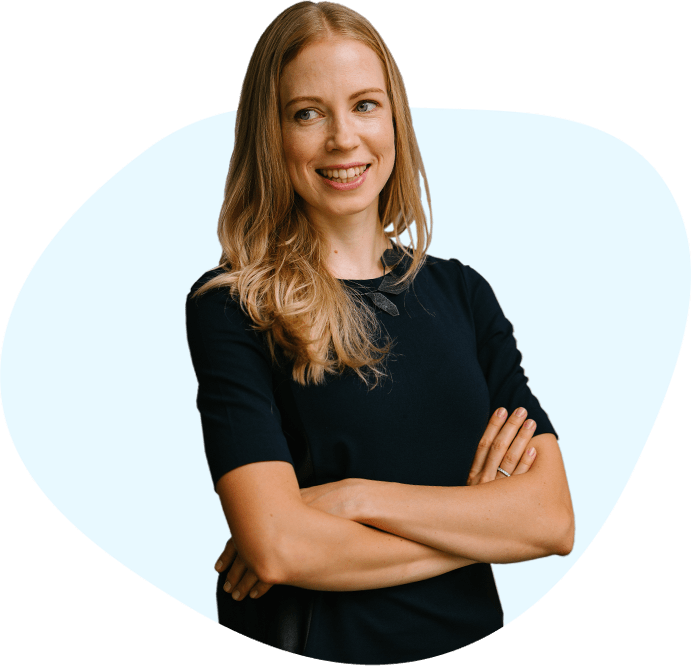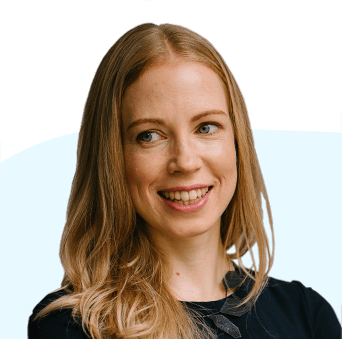 Katrina Johnson-Holloway
Music Promoter
"
"My husband released his first single this year. I manage his artist page, website, promotional materials. PosterMyWall has been a complete LIFE SAVER! This site has exceeded my expectations."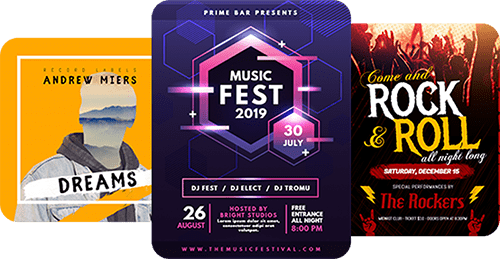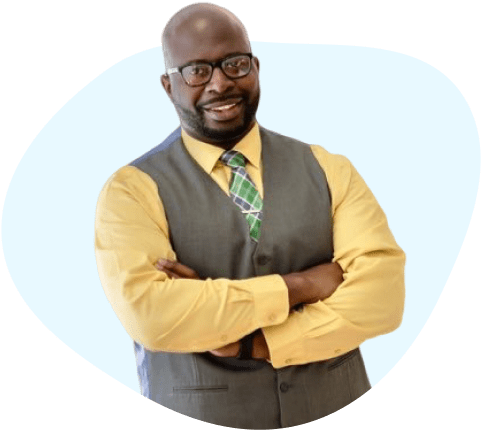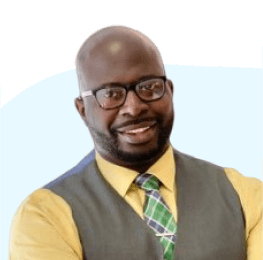 Dr. Quentin J. Lee
Principal, Childersburg High School
"
"PosterMyWall deserves a spot in every classroom in America - and beyond. I was the principal of a small rural school in Alabama. We did not have additional funding for visual publications. PosterMyWall was an answer to our prayers. I made flyers for everything that our school did, and it worked like magic."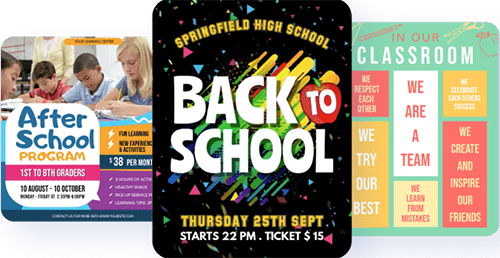 Find the perfect design
Choose from 425,000+ templates for social media, web, and print. Customize with our huge selection of image and video stock, or upload your own.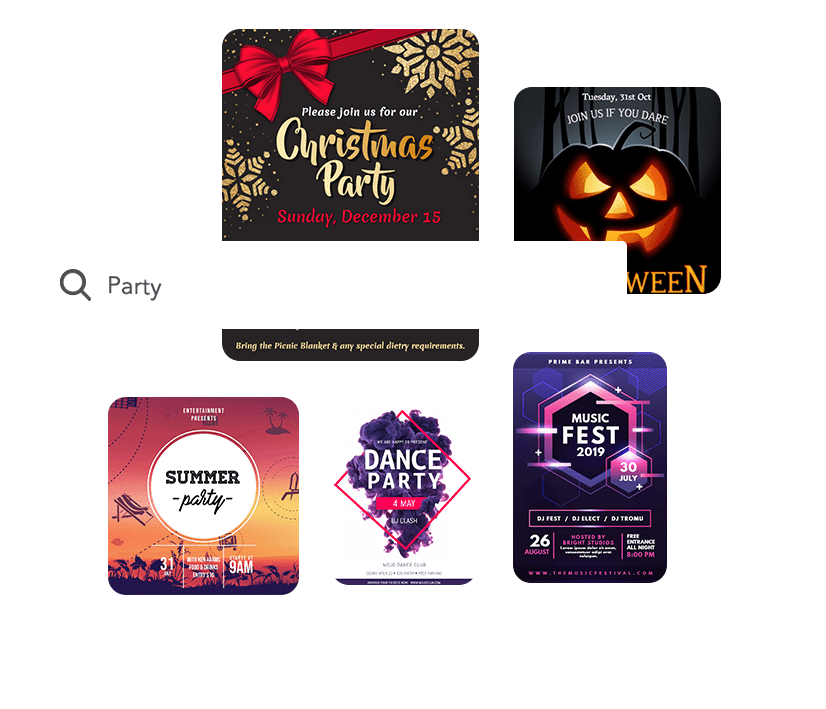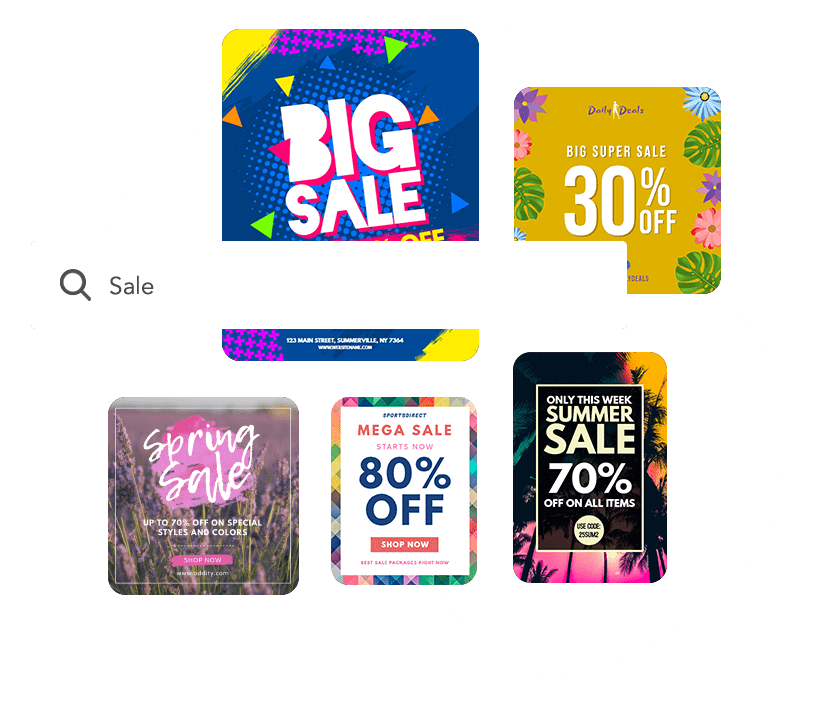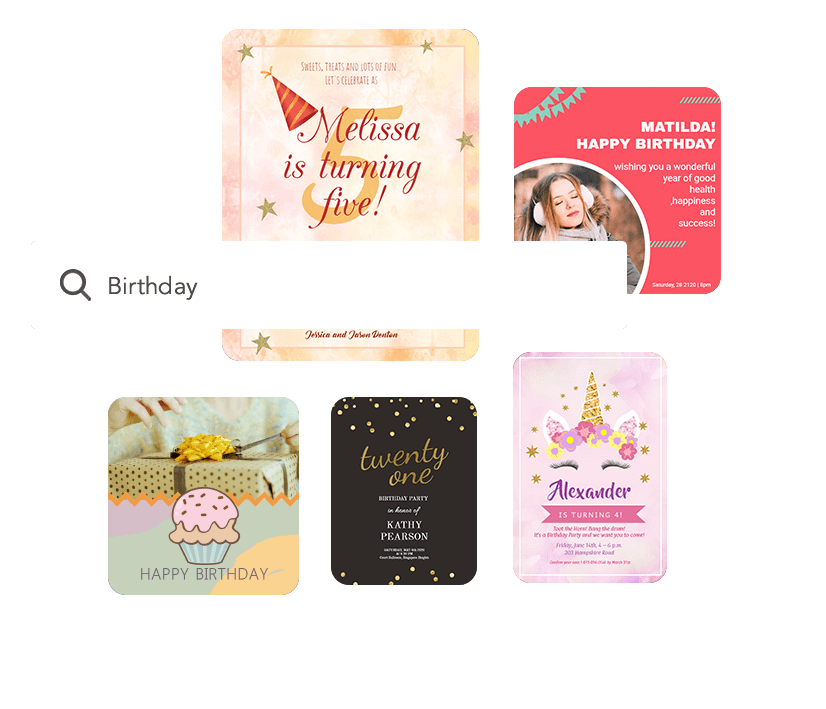 Designing made simple
You don't need big budgets, advanced software or professional help. Anyone can design like a pro on PosterMyWall.
Design once.
Share everywhere.
Share your designs with your customers instantly. No need for additional tools!
Post to social media
Run email campaigns
Send to digital signage
Print flyers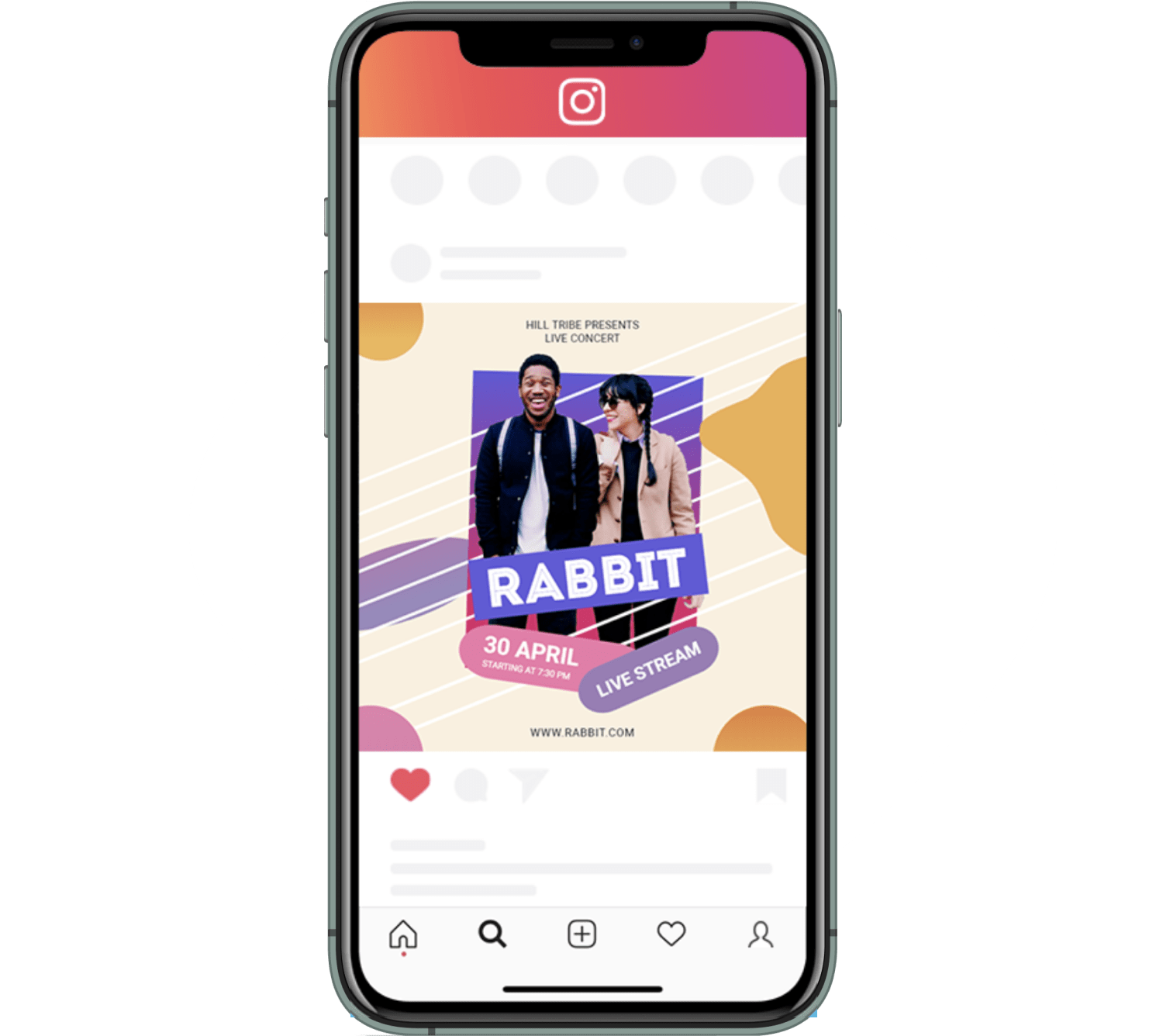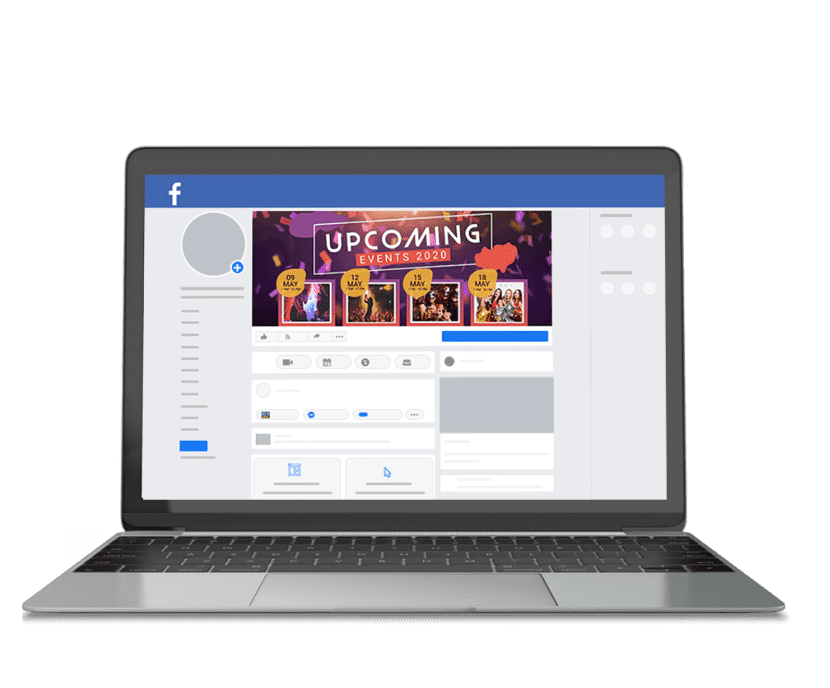 Sours: https://www.postermywall.com/
PosterMyWall: Create professional graphics for your business and home
If you have a small business or you an individual who is just getting started with a side project, advertising your products and services is the best way to generate leads and get better conversions. While running ad campaigns sounds like an easy business, it is, in fact, anything but that. And, unless you are well-established and willing to pay people to work for you and create visually-compelling campaigns, it is you who has to work overtime and get your hands dirty on digital canvases creating posters, flyers, videos, and whatnot.
When it comes to tools and services that offer such services online, there are several options to choose from based on your requirements. However, one service that provides a comprehensive catalog of templates, along with the ability to create custom graphics, to help you with different advert themes for personal and business use is PosterMyWall.
PosterMyWall
One of the biggest hurdles with taking creative matters into your hands and stepping up to create graphics yourself is finding the right platform. One that would not demand professional expertise, and instead, will have an easy-to-interface with all the necessary set of utilities to help you with creating compelling graphics to promote your business or service. For, most of the professional ones out there are not as user-friendly, and the feature set they offer requires some level of expertise before you can churn out some decent graphics.
PosterMyWall, on the other hand, aims to provide a totally different experience. It gives you all the essential functionalities you would need when designing graphics, posters, social media posts, videos, marketing graphics, and other visual content while also making sure that these functionalities do not hamper the usability and experience.
With this graphics-oriented service, you can either opt for creating custom promotional content or pick a template from thousands of customizable ones to suit your requirements. If you are just getting started, using templates is probably the easiest way to populate the canvas. And, as and when required, you can always edit out bits to personalize the template and remove the ones that do not fit in.
Besides image and video templates, PosterMyWall also offers a wide selection of hi-res stock images and videos, which can come in handy when you create custom graphics content. By integrating access to stock media (images and videos) on the platform, PosterMyWall ensures that you do not have to spend your time perusing stock content online. And, the best part is, you get what you need with just a simple search.
Once you create your advert material, it is saved to your account. That way, you always retain access to your content if/when required. Besides, this also opens the possibility for online collaboration. So, if you have team members that you want to collaborate with on a design, you can simply invite them and brainstorm together.
PosterMyWall works across smartphones, tablets, and computers to give you the freedom to work on your content from anywhere.
Features
While we have already mentioned what PosterMyWall is about and how you can use it to your advantage to make the most out of all the different sets of features and functionalities it offers, the following are some of the marquee features you should know about.
I. Templates
Templates are undoubtedly one of the best features of PosterMyWall. For the uninitiated, these are essentially the starting point for your graphics and come with pre-formatted elements. You get a wide catalog of such templates on the platform based on different sizes and themes. From this selection, you can then choose your template size to suit your graphics requirement. Some of the sizes offered include those for flyers, posters, Facebook posts, Instagram posts, digital signage, online ads, logos, cover images, web banners, among other things.
Similarly, you can also choose templates based on your theme requirement. For instance, if you plan to create graphics for a concert or brand performance, you can pick a template for the same and personalize it accordingly. As for the other options, the service provides templates for fundraising, sports, birthday, festival, holidays, photography, restaurant menus, and garage sale, to name a few.
In addition to image templates, PosterMyWall also offers template options for video content. If you require promotional content in the form of video, you can pick video templates by size and themes — similar to how you did with images. And based on which one you choose, you can customize its contents to fit it.
II. Custom design
As mentioned initially, if you are just getting started with working on graphics, you can use the image and video templates that PosterMyWall offers for your different design needs. But, that said, even though these templates cover a wide spectrum of use-cases, for those who need more control over the elements in their design, custom designing (design from scratch) is a far more ideal approach.
When you get started, you are first required to pick a size for your content. There are plenty of template sizes for different purposes. So, depending on your requirements, you can pick one from here. Alternatively, if you want your design in a custom size, you can choose to set custom dimensions and add your preferred dimensions.
Once you have the canvas size selected, you can then select its background, options for which include solid colors, gradient colors, custom images, and stock images. Finally, with the canvas ready to work upon, it is time to start adding different elements to it, such as clipart, text, media (images and videos), and more. For each of these elements, the service offers a tonne of options. Just to give you an idea of these offerings, media options get you the support for audio and video, text options include several text fonts and animations, and clipart options cover all the different types of geometric shapes and clipart (illustrative graphic arts). Besides these elements, you can add menus and tables to your graphics to make the content more appealing.
III. Schedule and publish
Once you have your design ready, you can either download it to your computer or publish it directly to your social media (Facebook and Twitter) right from the platform. The feature can prove to be useful when you need to design multiple graphics and share them on social media. Since now, rather than having to save your designs locally and then publishing them on your different accounts individually, you can do it from PosterMyWall itself. For this to work, you need to connect your accounts on PosterMyWall. Once set up, you can then add a title and caption to your post and publish it. Moreover, if there are multiple designs that you want to share, you also have an option to schedule them at different times if you are subscribed to their premium plans. What's more, you can also share your designs via email or embed them on your website.
Pricing
PosterMyWall offers two subscription plans: Premium and Premium Plus. The Premium plan comes in at $99.95 per year, while the Premium Plus is available for $319.95. As you would expect, the latter offers slightly more when compared to the former. One of the biggest differences between them, though, is that with Premium Plus, you get access to unlimited downloads for (images and videos) templates.
Besides paid subscriptions, PosterMyWall also has a free version. However, unlike the other two, this one reserves most of the added benefits and adds a watermark on every image. But, if you only plan on using the service for social media posts, you get a bunch of watermark-free templates to work with and use. It also allows the subscribers of the free plan to buy high-resolution versions of the download for a one-time fee. For those who do not like signing up but need to create quick graphics, the platform allows you to do so (with limited functionality) without creating an account.
Conclusion
To wrap it up, with PosterMyWall, you get access to all the different graphics designing functionalities that some of the high-end dedicated graphics suites offer. In addition, the platform also has a comprehensive catalog of templates for different themes and size preferences that you can work upon and personalize as per your needs. All of these offerings, combined with a simple and easy-to-use editor that does not have a steep learning curve, to offer you the freedom and convenience to design graphics for a personal or a business setting, makes PosterMyWall a perfect solution for your graphics needs.
Sours: https://techpp.com/2021/01/27/postermywall-ad-marketing-graphics-software/
PosterMyWall
And I saw her charming breasts covered with a white lace bra. I bit my lip, put my hand under the table and squeezed my penis through the fabric of my pants, my penis painfully rested against my fly, I wanted to finish. Until spots in my eyes. -Here are your documents Yuri Vasilyevich-putting the documents on the table, she straightened and looked at me.
Wall poster y
The stream of sperm rapidly fills her mouth, she almost chokes with the mass of sticky liquid. She makes an involuntary swallowing movement and most of my semen enters her stomach. I never really have time to see her leave. Somewhere in the morning, she quietly gathers, dresses, puts.
Membuat Poster Cantik dan Cepat Menggunakan PosterMyWall
Marina said nothing. The topic was discussed a thousand times and she was not going to indulge Galkin with whining. And why is I not in your taste, Galya seemed to be offended, Im recently with a brace.
You will also be interested:
Bulat lay there, then Sergei went up to him, and taking his hand put it on his penis. This time Bulat himself began to stroke his penis, and Sergei raised himself a little and put his penis to Bulat's mouth. He asked to suck him, Bulat did not even open his mouth and Sergei put his penis in his mouth and began to fuck in his. Mouth. Sergei got aroused again, and when the penis was already in full combat readiness, he lay down on top of Bulat and thrust the penis into his.
11431
11432
11433
11434
11435