Verizon Reviews
Verizon, America's largest wireless provider, is moving over to 'landlines' and VoIP technology. Verizon offers a variety of plans, for business phone systems and home phone users. There's usually a discount if you add Verizon home phone service to your wireless plan.
Verizon bases its business phone service a little different that most other VoIP business providers. Instead of providing unlimited or virtually unlimited calling for a monthly fee, they build the structure around annual volume commitments. Based on your service term or volume commitment, Verizon can offer discounts or special deals. Because this is the case, Verizon's business service is most appropriately geared toward call centers and other businesses that have high-volume calling needs.
Verizon's residential services are equally complex: they different services for local calls, long distance calls, and international calls. Please check their website for details and to see if service is available in your area.
Write your own review
Verizon is confused w VOIP

Spmsteve
Poor staff training. They have no clue whether Verizon owns a landline service or a VOIP service. I got the runaround for months as we had VOIP for 5 years and needed to disconnect. We moved to a new home and it took us many months to finally find out who to call and cancel our service. Meanwhile the rude customer service and manager refused to give us any refunds even though we never used the phone because we were never given the right group to cancel service. Three customer reps sent us to Frontier! A true farce and I no longer want to do business with Verizon. I encourage you to do the same.
Reliable connection
Awful customer service and support!
No
Unreliable service

Mower Repair
I own a mobile small engine repair service and rely on both service at my office and on my mobile phone. The office VOIP service is supposed to work over WIFI but the phone continuously drops service and will not reconnect to wifi even though it sees the network. I rely on this phone to connect with customers and it continuously has been a burden to deal with, sometimes the phone will not connect for a few minutes to a few days and is completely unreliable. Whenever I call customer service, they are unable to correct the problem. Basically they've told me that I should connect the phone directly to our internet router even though I'd have to move my desk to the room that the router is located in; something they said I wouldn't have to do when I signed up for the service. I went with Verizon because they specifically guaranteed me that the desk phone would work over wifi. Regarding the OneTalk app, it is also highly unreliable. Again as a mobile business I expect to get calls on my mobile phone through the app; again something that Verizon stated was the benefit of their business service. Unfortunately only about 50% of calls ever get through to my mobile phone. I'll get back to my office and have a voicemail on the desk phone but nothing on the OneTalk app. Verizon bills this a the best service out there but has been very disappointing.
When it works, it works well
Unreliable and can't count on it to work all the time
No
No Customer Service

farzadfall
Tried to make online purchase after entering everything the contract would not load so chatted with several agent decided to delete everything and redo. After several attempt it went through. I was frustrated and forgot to choose color. At store realized and was told they cannot do anything it is an online purchase, came home called everyone had no one could look at my order since I was never asked to create username and password more than ten people did not know what to do they were sending me authorization code but could not use it, some said try to register your phone and I found it is locked now. Now they were all saying you have to go to the store to unlock so far all information was wrong. Next day decided to call on the way to the store 30 min away god lucky he know how to unlock the account. talked to several agent all saying you need to go to the store to change the phone. Since the store was not helpful at all I needed know exactly what to do before going there. Finally there was very nice lady she said who cared and said any authorized store should do the exchange when I pointed they they will not have the color for both phones she helped me find a store with several units of both and called them. I was so happy. The 4th day I drove 70 to this they told me they cannot do it the system is showing I need 1500 down payment and I need to drive 90 min the the other store that would not even talk to me to fix the issue. I thought ok I will call they will probably fix the issue first call told me an online purchase needs to be taken to other store to be recorded and wait til they are shipped to that store. When I asked to talk to customer loyalty he said I will transfer you and hang up here goes 30 min wait. By this time I gave up seeing everyone is saying the solution is that you leave us and figure it out on your own. So I said OK I will return these phones here and ask the online people to help me. The store said we will try, and after few minutes told me no it cannot be done my only option is to close the account. At the same time I wa on hold with customer loyalty or worry free returns for 40 min. After the return was done finally someone picked up the phone. When I explained my situation he said sorry it didn't work out. So this is the number one wireless company. There is no customer service no one will help you or care, is there a complaint department he said no I am the complaint department. I said at least make a note to the management that if your agent do not make percentage of customer they do not care to even talk to you. I mean how hard is it for the store to call the online to resolve the their mistake. They just say if I don't make few hundred off of this guy just send him to the next guy, or how hard is it to put managers that know how to resolve issues and ask the employees if you don't know how to help direct them to the right source and ask your supervisor who probably don't know because I asked and they did the same if it was online they would say go to the store if it was store they would say go to the online or other store. I hope this will at least help someone, because I do not think it will help Verizon.
Good call quality
Expensive, no customer service, make you feel like you are wasting their time if there is no commission to be made of you.
No
Terrible Customer Service NYC

pgregory-ceh
Converted our office over to a Verizon Business Digital Voice Account. The conversion was handled horribly by Verizon. Much of our clearly listed phone lines were not brought over form the old carrier. Each call to Verizon customer service could only contain one problem. Efforts to solve multiple problems in a single call (ticket) causing failures in the Verizon system requiring multiple call backs by me to clear the failed ticket before a new single issue ticket could be initiated. The resolution of each problem required no less than 8 calls to Verizon customer service, involving a new person with each call having no idea or interest other than reviewing the account in order to sell us additional services. All of the many Verizon customer service people I have spoken with seem interest to help, but are not able to because Verizon has blocked them from doing anything beyond setting up new cell service. I strongly recommend considering all other options before going with Verizon for anything other than a single private cell phone. My cell phone is not with them, but they do seem interested in
Service is not using copper lines.
Verizon Tech's can only be 'group' contacted by email from the Verizon customer service phone team. Customers cannot communicate with Verizon tech's nor are we able to communicate with the same customer service person on multiple calls concerning the same trouble ticket. Verizon has created a system with zero accountability and the service reflects a lack of responsibility.
No
Not That Good

Kalfont
We switched 9 facilities from ATT to Verizon about a year ago. We run everything from restaurants to golf courses to fitness centers. We also run a very busy municipal building. We have been very disappointed. Overall, call quality is poor. Two of our facilities have broken calls constantly. We have tried EVERYTHING to solve the issues. The phones lose their 911 addressing info a lot which renders them useless. This necessitates a call to support. The WiFi option is a good feature. The administration portal is abysmal. I mean it is horrible. The *611 help is excellent. Make sure you have a rock solid internet connection. I mean ROCK solid. This system does not like any little Internet hiccup.
Low operating cost compared to ATT. Like WiFi desk phones. Good *611 support people.
Broken calls. Bad cordless phones. Horrible web portal. Requires very solid Internet connection. E911 addressing drops a lot.
No
worst Business voip Srvice

Raman Kumar
I have restaurant change my service from landline to business digital voice. its the 4th day technician come & try to set up could not able to do it . They have shut all my phone lines. Every time call them different answer. Yealink phones they use technician don't even know how setup. they said they are not trained on this .Think twice before change to their business digital.
none
The way their service & training
No
BAD CUSTOMER SERVICE

DAN OLIVIERI
i have had my two bussiness phones with verizon forever i always pay my bill long before due days before due date i have never been late !!! one day my phones are shut off my building is a secured property with alarms & hold up i find out verizon shut my service off so i have to call in to schedual new service lines.. 4 hours later i had figured out on my own what happened call in to verizon to get my phone service turned back on,,,call customer service they say its my fault for not schedualing new service lines this is how verizon treats there paying customers this is bad ,,bad bussiess bad ,,bad service,,
0
they do not care about customers and customer service sucks
No
Unreliable network - Verizon

Sabi786
I had switched over to VoIP for my business to save money on my phone bills. I regret having switched as the network is unreliable, the quality is poor, and we're having to use our cell phones to call customers back as they can't hear you! It has been very frustrating for my staff who have had to call customer service numerous times (not a quick call either) with complaints of all or some phones being down, or the sound quality being poor.
I would not recommend any business to switch to this service!
Total cost is lower than the traditional land lines.
I regret having switched over to this VoIP service for my business. We have problems weekly with sound quality, phones being down, etc. For a business it is essential to have the phones working all the time and for the sound quality to be clear. It has been very frustrating as this is happening on a weekly basis. Customers can sometimes barely hear you and we're having to call back from our cell phones! There are times when some phones work and some don't! If I had not invested in these lousy Polycom phones, I would have definitely discontinued the service. It is not worth the frustrations!
No
Pages
Verizon
1990Year Founded
11%Recommend
54User Reviews
Get Quote
Overall Rating
2.69
Sours: https://www.voipreview.org/reviews/verizon
Verizon VoIP
TE of Fort Worth, TX Verified Reviewer
Original review: Sept. 5, 2021
Verizon bought XO which bought Allegiance years before. Both XO and Allegiance were outstanding business phone companies. Any issues were quickly resolved by both. I was with Xo Allegiance for almost 18 years, then Verizon bought XO. Phone service quickly degraded and when I tried to get resolved I spent months trying to get someone to help...by the time I finally got someone to talk to me I already had an order in to a new company. Just before the switch, Verizon sent me an email stating they fixed the issue....LMAO....Nope you didn't. No worries. I was done. Or was I? It took me 5 months to cancel my service and I had to keep paying while I was waiting. The only way I could finally get my service cancelled was to quit paying...then they called me, finally. Now to add insult injury they are trying to charge me late fees for the "last month of non service". Don't walk, run away from this company and their products. They are horrible.
Steven of New York, NY Verified Reviewer
Original review: July 27, 2021
Verizon Business is terrible to work with, even though they sound great when you call them to sign up. I ported in a placeholder number 2 months ago when I signed up for a new service for my business. I then ported in my main phone number. Now, I am trying to port out my placeholder number and Verizon won't release the number. They say the account number is incorrect, even though it is correct. When I call Verizon they refuse to confirm why the port is getting rejected. I am really stuck in the middle here. I just asked to speak to a supervisor and was told the supervisor could not help me (the supervisor would not come to the phone). Really bad service from a bad company.
Thank you, you have successfully subscribed to our newsletter! Enjoy reading our tips and recommendations.
Alant of Forest Hills, NY Verified Reviewer
Original review: March 8, 2021
We had the same Yealink phones with another company, but our lease was expiring so I switched over to Verizon, because they are the greatest phone company in the world. But their software is so backwards and inflexible on the VOIP Business Class phones, they cannot create internal extensions so we can call each other in the office, or transfer calls. I have probably spent 15 hours on the phone with their tech department, the best they can tell me, I have to buy a $35/month phone line for every internal extension we require, what a joke this company is, very deceitful and sketchy for a billion dollar company.
David of Paoli, PA Verified Reviewer
Original review: Feb. 19, 2021
Small medical business that requires VoIP, in particular voicemail. To date, the system has completed failed once, and most recently, the associated voicemail is not working. When I attempted to contact customer service, I was informed the technical assistance was only available M-F till 5:00 PM. Absolutely unacceptable for any small business, let alone a business that provides medical services. We will be moving on to another provider. I would strongly advise others not to use this service.
RAINA of Marlboro, NJ Verified Reviewer
Original review: Jan. 19, 2021
We regret having switched over to this VoIP service for our business. We have problems daily with phones being down, no dial tone. The VoIP service is plugged into their digital box, however, it continuously drops service. As a business, we rely on our phone to connect with customers and it continuously has been a burden to deal with. During the day the phone will loses dial tone and will not connect. We have to unplug from the digital box, wait a couple of minutes for it to reboot... This is completely unreliable for a business since it's essential to have the phones working all the time. It has been very frustrating.
Reports have been made and we've been given the run around. We spoke to a rep who visited the business and after hearing our frustrations she called her supervisor. She came back and said that they cannot do anything further for us, we have to call Verizon customer service. After spending over an hour to get to speak to a rep, we were again given a run around and was transferred to another person. Having to wait an additional 1/2 hr for that Rep, he said that we need to get new phones. One would think that the person who installed the service should have advised us of this. But then again... every time we call Verizon, it's a different answer. Verizon is so ridiculous, they collect our money every month since we depend on their internet service to run our business and we're "stuck" in a contract.
Read full review
Jennifer of Norfolk, MA Verified Reviewer
Original review: Jan. 15, 2021
Business Digital Voice Phone Service that is in its infancy is appalling... We have been with Verizon Business for 22 years and our Business phones are down because the BDV phone service was transferring calls waiting to a message so we called to order one of their phone center so we wouldn't have this issue. They order service and ordered phone but started service without us having the phone yet... Now phones won't work.
Emailed corporate and they still don't have the capability to transfer me to tech support. How are they the leading phone service company. I have screenshots of all the the hours with their number listed, IM messages where I'm told they can't help me, myFios app response where they are unable to help me.. Chat where they are unable to help me- all while I am waiting for someone for a human "we're sorry all of our representatives are busy, you will hear music until your call is answered. Thank you for your patience". 9:30 Am- 4:30PM still on hold...
Read full review
Chris of Meridian, ID Verified Reviewer
Original review: Jan. 15, 2021
I have been through a few VoIP systems now, and this was hands down the worst. They outsource support, and the agencies they use are not competent with the system. I was able to listen on one support call while the support agent's husband told her how worthless she was. Super awkward. The system was not set up correctly (by their team) so it never worked correctly.
The portal is not user friendly, and without an IT specialist on hand a small company will likely not get what they need from it. One of the big sales points was that the contract was month-to-month and that the phones can be used with other providers. The contract is month-to-month, but they lock their phones. You have to go through a series of steps just to find the right people to help you. It took me over 20 hours of dealing with customer service over the phone, through Facebook Messenger, and through their support chat.
It's been a month and I was just notified that they show the phones unblocked, but I can't use them for 30 days. When I asked why the rep could not explain it. I asked him to put me through to someone who could. Nope. Apparently no one understands why. They actually told me that my appeal to unlock my 14 phones was put through a month ago, then said they saw no such record, so I'm not optimistic about being able to use these phones any time soon. Since VoIP became a viable solution I've tried 5 companies. This was the worst by a huge margin. Unless you have a dedicated IT department with someone who can manage your system, this one is not worth it. I promise you.
Read full review
William of Hartford, SD Verified Reviewer
Original review: Dec. 31, 2020
I signed up for this service just to write this positive review for the Verizon OneTalk System. I own 6 small businesses all of them use Verizon OneTalk and we have never had any issues. Our sales rep was very up front about the process when we switched our first location in April of 2018. They had a 3rd party company that came on site and did my installation, training, and we still use them for continued support. Also, Verizon paid this company, I didn't.
I will admit that there is a learning curve with using their system, but no different than the learning curve was when I got my first business phone system 12 years ago. Now we have way more capabilities with answering calls and directing customers to the right locations. I get disgusted when I see all of these negative reviews for a truly great product when most of the times people have issues it is USER Error or INTERNET Issues. I am in the technology space so I understand that INTERNET is the primary cause of most VOIP issues. People who are quick to throw out bad reviews are probably the same people who tried to install the solution themselves or they have a unstable or unreliable internet connection and simply don't know how to fix their internet issue.
My final point. I have used this product and all its features to run my 6 businesses with no issue that was any fault of Verizon's since 2018. The solution is rock solid and they keep adding more and more features to it and have not charge me anything more for the service. It is a trustworthy, inexpensive solution that doesn't tie my small businesses into long term contract. As a matter of fact they don't have a contract so people can leave at any time. They have so much confidence in the product working that they give you a free out with no penalties because there is no contract. That sure doesn't sound like a company with a sub par solution who is wanting to lose customers because they make it so easy to get out. Remember when you point your finger at what you think is the problem, there are 3 other fingers pointing at what is mostly likely the problem.
Read full review
Mich of Trenton, NJ Verified Reviewer
Original review: Dec. 6, 2020
Our business phones, aside from our staff, are the most important necessity. Today, Friday at around 4 pm our Verizon phones at one of our locations stated, "you are not a registered user, unable to connect." Then around 5:15 pm the other location stated, "you are not a registered user, unable to connect," phones are now down, I called tech support but was met with a voicemail stating they are closed and will be available Monday morning. What phone company closes their business tech support on the weekend, not to mention 5 pm on Friday. I have been through this several times prior spending up to 2 hrs resolving this very same issue. Time I do not have especially during our peak hours.
This weekend I have no idea what I'm going to do because tech support is non existent. And their online support, ugh! If you can express the phone issue verbiage correctly then maybe you have a shot in resetting or troubleshooting your phones, but I highly doubt it. My issue usually results in advanced settings and passwords and direction given from the tech, so good luck. Companies in the service business on this level, closing at 5 pm and no weekend support, have no business being in the service business. Know this: If your business operations and profits are solely based on your phone connection, do not do business with Verizon. I do not recommend Verizon Business and will be switching to a service who offer 24/7 business tech support.
Read full review
Monica of Rockville, MD Verified Reviewer
Original review: July 14, 2020
I decided to write a review as I'm an owner of a pediatric practice. We moved 3 months ago to a new location and we changed phone services to Verizon. It has been the worst services. Customer services agents give different, even opposite, advice. The phone lines fail daily. The app doesn't work well to assure a 24-hour service to our patients. Auto-attendant stop working or after hours! With Verizon only work well for half day. My office manager sueño half of her days fixing daily problems with Verizon. Even patients pressing the correct prompt can't conduct calls to the receptionist or doctor on call. It has been a nightmare. Now, we want to have our own server and move to analog but the main phone, our communication line to patients and other business, Verizon wants to cancel it. May you imagine the damage to a small business? Please, don't listen to your IT expert suggesting Verizon. They don't have e-fax.
Sours: https://www.consumeraffairs.com/business/verizon-voip.html
One Talk Ratings Overview
EMAIL PAGE
Rating Distribution
Distribution based on 8 ratings
Overall experience with One Talk
How helpful reviews are selected
OneTalk Review
OneTalk has been a life saver during the pandemic. OneTalk gives our company the ability to answer university calls from home. Our objective is to provide great customer service to our students, while keeping faculty, staff, and students safe....
Stay AWay from One Talk and Blue Jeans
False advertisement......I dropped AT&T business lines to go with OneTalk because they pitched it so well......However, its been a nightmare.....calls are dropped, when you download the app for some reason it high jacks our text from our personal number, some text don't come through......complete disaster. I will never ever recommend this to anyone! BlueJeans is another disaster....the passcode for ......
See All 8 Product Reviews
Likes and dislikes about One Talk
I like the easy install the most. We were able to send out basic instructions to faculty and staff on how to download the services on their mobile devices....
January 12, 2021
The mobile app is terrible and very limited with no contacts as of yet as the most obvious missing feature and not to mention continuous call drops. Softphone is also missing. Desk phones are bulky and not very good looking. Also, no large conference calling capabilities and fax capabilities. Verizon is very slow in getting features out, not sure why but they dont seem to be able to keep up with their road map and I ......
December 6, 2019
View more likes and dislikes
Product Features and Ratings
Mobility and Applications
Installation and Integration
Packaged for Midsize Enterprise
Scaled for Large-Enterprise Support
Reviewer Insights and Demographics
Stay AWay from One Talk and Blue Jeans

Reviewer Role: CEO
Company Size: <50M USD
Industry: Services Industry

False advertisement......I dropped AT&T business lines to go with OneTalk because they pitched it so well......However, its been a nightmare.....calls are dropped, when you download the app for some reason it high jacks our text from our personal number, some text don't come ......

OneTalk Review

Reviewer Role: Analyst
Company Size: Gov't/PS/ED <5,000 Employees
Industry: Education Industry

OneTalk has been a life saver during the pandemic. OneTalk gives our company the ability to answer university calls from home. Our objective is to provide great customer service to our students, while keeping faculty, staff, and students safe....

VERIZON ONETALK COULD BE GOOD BUT SIMPLY NOT READY

Reviewer Role: Infrastructure and Operations
Company Size: 3B - 10B USD
Industry: Finance Industry

The Verizon OneTalk solution is simply not ready for business deployment or mobile deployment. The product has hopes to be really good and I think the right Vendor is backing it but its simply not ready as it has many issues that are not being handled in timely manner....

Just perfect

Reviewer Role: Applications
Company Size: Gov't/PS/ED 5,000 - 50,000 Employees
Industry: Education Industry

With the help of OneTalk, you have one number for all your devices and by this way you could be reachable whenever you want. This is so important like me because you don't have the chance to miss any call from your patients. I think it's way better to work with that and I ......

Helps in connecting with clients without any miss

Reviewer Role: Market/Competitive Intelligence
Company Size: 50M - 250M USD
Industry: Services Industry

One talks ennobles you to connect with your clients without any miss as it helps to give ring notification all enabled devices . This ensures that even though some one from your team is busy , another person can answer important client call....

Verizon OneTalk is underwhelming compared to its competitors

Reviewer Role: Infrastructure and Operations
Company Size: 3B - 10B USD
Industry: Finance Industry

Verizon OneTalk is verizon's version of a unified communication system to compete with the likes of RingCentral or 8x8. Our proof of concept went well but after implementation it has been a total nightmare. Plenty of call quality issues including dropped calls. ...

Simplifies phone numbers and reduces confusion

Reviewer Role: Program and Portfolio Management
Company Size: <50M USD
Industry: Media Industry

One Talk helps our teams make sure we never miss an important call and makes it easier for clients and other teams to communicate with us. We now no longer need seperate office and cell phone numbers, it is all combined into one single number. ...

Easy implementation, need some improvements

Reviewer Role: Data and Analytics
Company Size: <50M USD
Industry: Services Industry

In general, we are pleased with the verizon One Talk. The implementation very easy and the support team is very professional and listen to our needs. One recommendation for improvement is the iOS and Android app, because sometimes they lag and need to be ......
See All 8 Product Reviews
Sours: https://www.gartner.com/reviews/market/unified-communications-as-a-service-worldwide/vendor/verizon/product/one-talk
Verizon One Talk - Will Shut Your Business Down!!!
Is Verizon One Talk a Good and Reliable Phone System?
Clients sometimes ask me, "Is Verizon One Talk a quality phone system?" The short answer is this: it depends. For some businesses, Verizon One Talk is a very practical solution. If you have less than ten employees, operate in a small, basic office environment, require simple phone system programming, and can install the phones without much help or concern over downtime, Verizon One Talk will probably be suitable to meet your needs.
However, if you have a larger business that truly relies on your phone communications and needs to rely on outsourced specialists for your telecom needs, there are shortcomings to be aware of in the Verizon One Talk solution, and you should keep reading.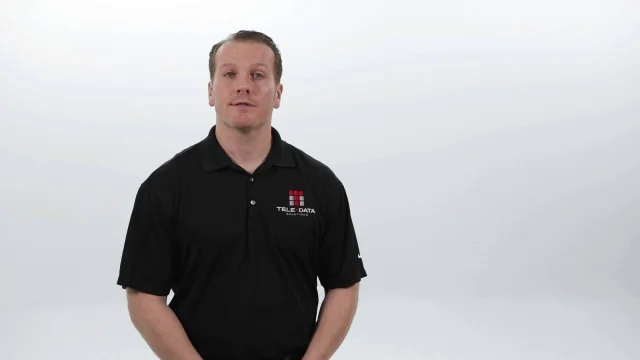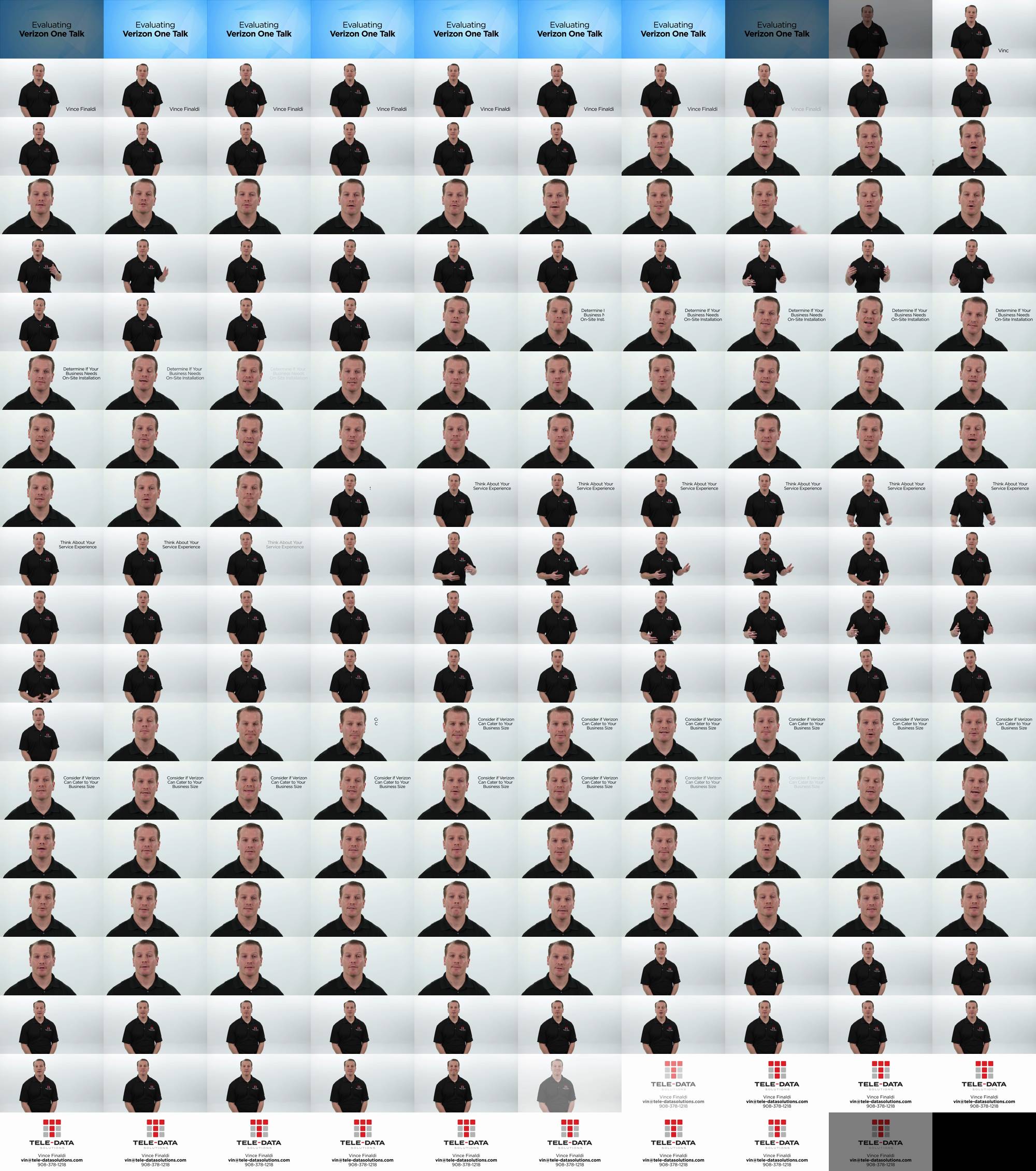 0:00
0:02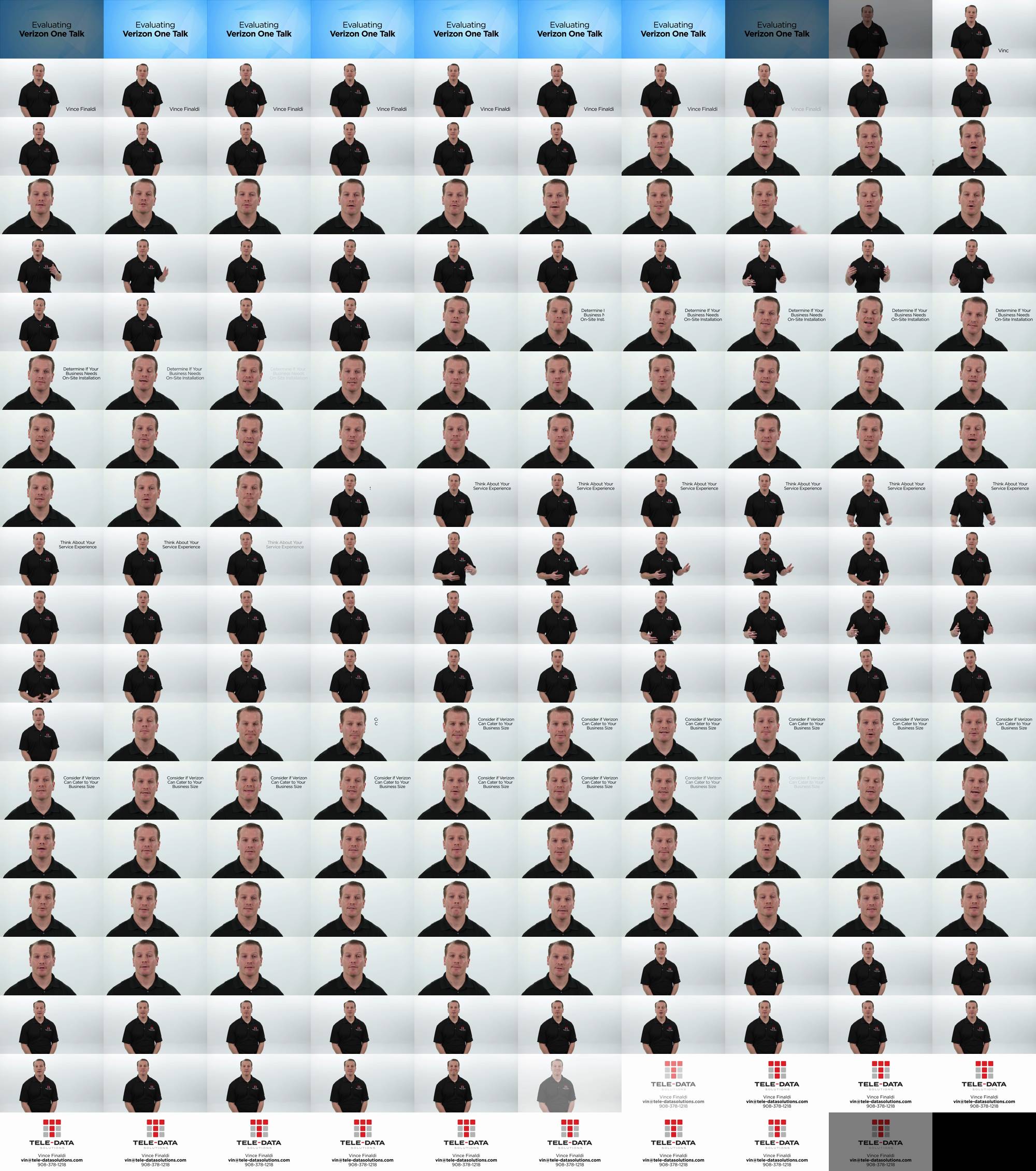 0:00
Verizon One Talk Strengths
The potential advantages of this program include the following:
A small business can switch to a cloud-based phone solution with One Talk fairly quickly. This includes easily acquiring the necessary phone technology and porting out your phone numbers within a couple of weeks. It's not that difficult of a system to buy.
Current Verizon wireless customers can add this service to their existing cell phone statement, so they don't have to deal with other invoices. All One Talk phone-related charges can come through one portal and on the same invoice as your wireless phone statement.
In terms of cost, the service primarily increases a user's recurring monthly service fee by roughly $25 per user per month, which is industry standard. There are one-time options, as well as monthly options to avoid up-front fees and to acquire the installation and hardware. One auto attendant and one hunt group are included, but if you require additional ones, your monthly payment will increase by $20 per extra service.
Comparable Phone Feature Set
For a small business with basic needs, the phone features offered through Verizon One Talk are roughly comparable to what most other VoIP providers offer. Verizon One Talk does offer a mobile application that has been improved since its launch in 2016. The IP phones they offer are Yealink, which have been around for years in the VoIP market.
Verizon One Talk Weaknesses
The potential disadvantages to choosing a Verizon One Talk solution include the following:
Potential Phone Call Quality Issues
With One Talk, Verizon has been recommending Yealink wireless IP phones for their solution. This was to avoid installing or reusing wiring infrastructure. Because a Yealink IP phone is wireless, the phone won't be connected with an actual cable, meaning you have to run your phone system over your existing wireless network.
Over a wireless IT environment, these kinds of phones are prone to questionable call quality, including jitter, echo, and general voice problems. Voice is real-time transport protocol, known as "RTP." RTP can become especially problematic if your IT environment or office layout is not conducive to perfect wireless technology.
With Verizon One Talk, you'll need to rely heavily on your third-party IT vendor, IT hardware design, and wireless network, so if you have trouble connecting to the Internet through thick walls or if you can't get a signal when you're too far away from your wireless router, this could add up to big problems for your phone system.
IP Phones Are Not Reusable
Your Yealink IP phones are the only phones compatible with One Talk because they're registered on the Verizon wireless network. If you're unhappy with One Talk for any reason and decide to switch, the Yealink phones you just invested in will not be reusable on any other provider, meaning you'll have to get new phones from another company.
New Product to the Market
Verizon One Talk has been on the market less than two years, and, as with any new service, it has gone through some serious growing pains while working out all the kinks and bugs within the system and during post-install support.
Because One Talk is a relatively new offering within the Verizon organization, getting helpful support could also be difficult. Sales reps and customer service will be coming up against new issues and new problems, which could mean resolution of your issue will take longer than desired. It could even potentially mean downtime where you can't make or receive calls.
Immature Desktop Software
If your business has even relatively sophisticated phone-related software needs, this system and software might not adequately address those needs. Verizon One Talk does not currently offer call center software technology. Of course, this might change over time.
The sales reps offering Verizon One Talk are most often comfortable and experienced in the wireless realm (cell phones, tablets, and monthly plans), and they are much less focused on advanced corporate phone systems. This means they aren't as likely to be equipped to answer your questions, especially when it comes to the installation component, or to provide significant insight from past experience.
These reps are also not specifically trained in how to understand your company from a deeper call flow perspective. Understanding and recommending call flows impacting your clients and employees is a complicated issue. If your business has any real telecommunication needs, you want someone with expertise handling your case. This lack of specialized knowledge often leads to important details getting glossed over in the sales process.
Unlike reps from other VoIP providers, Verizon reps aren't likely to conduct multiple interviews with employees at a client's site, and they're even less likely to perform a call flow assessment to identify current phone problems.
In short, it's unlikely a Verizon rep will invest the discovery time necessary to understand your problems on a deeper level. (Remember, though, if you only have five to ten phones, you might not need this kind of attention anyway.)
Subcontracted Installation and Programming of Your Phone System
Perhaps the biggest potential issue here is that Verizon subcontracts out the installation process and programming of equipment. Some subcontractors even handle end user training.
The quality of your training and install rests in your subcontractor's hands, and you don't get to vet—or even meet—this person beforehand. Rather, you must be willing to trust (sight unseen) whatever subcontractor Verizon assigns to your office. That means the first time you meet the team installing your system is the actual day of install, which means a lot of information might get lost in the process. If you get a good subcontractor, this process could be seamless; if you get an inexperienced one, it could be harmful to your business. But you won't know which you got until your system is already installed.
If you switch to One Talk and then aren't happy with your call quality, onboarding process, or any other phone-related issue, it's often too late to back out. Make sure you thoroughly investigate this system before jumping aboard. There are lots of online reviews and firsthand accounts of actual businesses who've used One Talk, so there's no shortage of information about the service.
Conclusion
If you're in a really small office environment (say, ten users or less), you have a solid wireless router, you're looking for a more affordable up-front way to get a cloud-based phone solution, and you're comfortable with having your installation, programming, and end user training subcontracted out, consider looking further into what Verizon One Talk has to offer. In this instance, it could make a lot of sense for your company.
If you're a larger business with ten or more employees, however, you start to risk having issues with your real-time communication, due to the sensitivity of wireless. In this case, it's definitely worth your time to check out as many online reviews of One Talk as you can find in order to determine if the service is truly a good fit for you.
For more information or questions, feel free to contact us today.
By Vincent Finaldi
Vice-President, Tele-Data Solutions
E-mail: [email protected] | Direct Line: (908) 378-1218
What brings me satisfaction is meeting with New Jersey–based businesses and genuinely helping them solve communication and business problems. As someone who has lived in New Jersey my entire life, I love working and playing here. I live in Morristown with my wife, Lisa, and root for the New York Giants.
Sours: https://www.tele-datasolutions.com/blog/verizon-one-talk-good-reliable-phone-system
Talk review one
One Talk
One Talk connects your office and mobile devices with one number. Use your One Talk phone number on multiple devices including One Talk desk phones, compatible Smart Phones and tablets or the Mobile app. With over 25 features, here are just a few ways One Talk works for you.

· Call Move – Move active calls between devices without interruption.
· 6-Way Conference –Merge up to 6 participants for a conference call.
· Mobile Call Management –Transfer, Forward or create conference calls.
· Video Calling – For when you need to be face to face.
· Messaging – Messages are synced across up to 5 Smartphone or Tablet devices
· Do Not Disturb - silences incoming calls on that device

Get Started:

1. Subscribe to the Verizon One Talk service through our Business or Retail Sales Agents
2. Download One Talk and install the app.
3. Enter the One Talk phone number and device nickname
4. Select Request PIN and check your email for your activation PIN
i. It's the email address your One Talk administrator set up on the account
5. Enter your PIN and complete the profile setup
6. Using the One Talk app, start calling and messaging using your One Talk phone number!

See how One Talk can help your business. Visit OneTalk.com for more information or to contact a rep.
Sours: https://play.google.com/
Samsung Z Fold 3 Review: Let's Talk Ambition!
Screenshots
Description
One Talk connects your office and mobile devices with one number. Use your One Talk phone number on multiple devices including One Talk desk phones, compatible Smart Phones and tablets or the Mobile app. With over 25 features, here are just a few ways One Talk works for you.

· Call Move – Move active calls between devices without interruption.
· 6-Way Conference –Merge up to 6 participants for a conference call.
· Mobile Call Management –Transfer, Forward or create conference calls.
· Video Calling – For when you need to be face to face.
· Messaging – Messages are synced across up to 5 Smartphone or Tablet devices
· Do Not Disturb - silences incoming calls on that device



Get Started

1. Subscribe to the Verizon One Talk service through our Business or Retail Sales Agents
2. Download One Talk and install the app.
3. Enter the One Talk phone number and device nickname
4. Select Request PIN and check your email for your activation PIN
i. It's the email address your One Talk administrator set up on the account
5. Enter your PIN and complete the profile setup
6. Using the One Talk app, start calling and messaging using your One Talk phone number!

See how One Talk can help your business. Visit OneTalk.com for more information or to contact a representative.
Bug fixes and performance improvements.
Ratings and Reviews
Needs Reliability Improvement
My company utilized this for about a year and a half and we dropped it today after several complaints from clients over that time. The only problem I had was the most important. Reliability. My desk phone on WiFi seemed to work seamlessly. However on too many occasions neither cell phone would ring simultaneously as designed/set up. The cell phones would have perfect signal and/or being on WiFi when I'd miss these calls. The worst part is I didn't know how many calls I'd miss over that time from potential clients but would only know about the phone issues when loyal clients would figure out how to call me directly and complain that my main line would just ring, despite not ringing on my end. My phone would notify me too late that someone tried to call. If your company relies heavily on answering every potential client phone call, get a dedicated on a cellular line, I wouldn't use onetalk voip. I just added another line and will field all calls until I can find a suitable replacement.
Avoid at all cost!
This app is terrible. I didn't believe the reviews and I wish I would have! I was led to believe it would be the answer I was looking for. One phone, multiple numbers, with the ability to text, call, etc. I have had nothing but problems since the day I installed the app. I have had to uninstall and reinstall the app several times but it hasn't corrected the issues. I have spoken with several One Talk Representatives and I get the same answer, "nothing is wrong." How can nothing be wrong when I constantly have dropped calls and can't call the person back for a couple of minutes because it won't connect. The messaging is disabled so I have to close and reopen the app for it to allow me to send a text. It won't disconnect the call so I have to close the app to disconnect. And it won't alert me when I have a voicemail so I have to call in several times a day and waste my time going through the prompts. My regular phone service has never dropped a call or had any of the issues One Talk has. I can sit in the same location without moving and One Talk will drop my call but my regular service is perfectly fine. Explain that one. I have been a Verizon customer since they started up in my area. This is the worst experience I've ever had. I'm rethinking who my provider should be. You would think with a huge company like Verizon they would take more pride into making sure their products work or offer a helpful solution.
1 Star is too generous
This is by far the worst decision I've made managing my business. The concept is great, but the application could only be worse if it were to curse at my customers when they call or text. I've given Verizon 2 months of my hard earned money to fail miserably at a service I was getting from a totally FREE app previously. To add insult to injury, I was charged more than $130 over what I was told when I agreed to give it a try. Shame on me for trusting Verizon and not doing my own research. If you click on all versions of the app, you'll see that it has a 1.5 star rating. I just got an email from a customer demanding that I release them from a $30,000 contract ready to start next week, because of "lack of response on our part." I'm beyond frustrated right now. I'm not showing a missed call or message from them all day. I reset my phone, and it shows it from last Wednesday. Right now, I just sent a video to my Verizon rep showing me attempting to open a message and the app continually just crashing. I explained that the recent app update has just made an already terrible system even worse. The response I got was that I am the only person they have ever had complain or have issues. I mean, seriously? Has America become so lazy that people think they can lie about anything and you won't do your own research? This is how a "valued customer" for almost 2 decades gets treated.
Hi, We apologize for the difficulty you are having with our app. Please email us at [email protected] with more information about your account and device so we may assist you further!
The developer, Verizon Wireless, indicated that the app's privacy practices may include handling of data as described below. For more information, see the developer's privacy policy.
Data Linked to You
The following data may be collected and linked to your identity:
Data Not Linked to You
The following data may be collected but it is not linked to your identity:
Location
Contacts
User Content
Identifiers
Usage Data
Diagnostics
Privacy practices may vary, for example, based on the features you use or your age. Learn More
Information
Seller

Verizon Wireless

Size

64.1 MB

Category

Business

Compatibility

iPhone

Requires iOS 13.0 or later.

iPad

Requires iPadOS 13.0 or later.

iPod touch

Requires iOS 13.0 or later.

Age Rating

17+ Unrestricted Web Access

Location

This app may use your location even when it isn't open, which can decrease battery life.

Copyright

© Verizon 2018

Price

Free
Supports
Family Sharing

With Family Sharing set up, up to six family members can use this app.
More By This Developer
You Might Also Like
Sours: https://apps.apple.com/us/app/verizon-one-talk/id1137459473
Similar news:
Is that you, San, or what. In a whisper to the townspeople, it was reported that this was Sanya - a village idiot. He climbed into the hayloft and sternly demanded moonshine for. Himself.
1209
1210
1211
1212
1213