28 tabletop games have made $1m on Kickstarter in 2021 so far
Tabletop games have already raised $146 million on Kickstarter in 2021, with more than two dozen projects individually breaking the $1 million mark - putting the crowdfunding platform on track for yet another record-breaking year.
That's the prediction from ICO Partners analyst Thomas Bidaux, who broke down the performance of tabletop games on Kickstarter during the first half of 2021 in a recent blog post.
According to Bidaux's data, more than 1,800 tabletop games have successfully been funded so far in 2021, a greater number than either half of last year. Meanwhile, the number of games that failed to reach their funding target fell from the second half of 2020, resulting in 75% of tabletop campaigns being successful.
"The number of funded projects is ahead of the previous year if you project for a similar amount to be funded in the last 6 months," Bidaux predicted.
Of the projects that met their goal, more than 50 raised over $500,000, with 28 raising more than $1 million. Among the most successful campaigns were tabletop adaptations of popular video games - including The Witcher: Old World, which raised over $8m, and Monster Hunter World: The Board Game, which amassed over $4.7m.
Reprints, sequels and expansions to already popular board games have also helped boost tabletop games on Kickstarter, with series such as Zombicide, Mythic Battles, Root and Castles of Mad King Ludwig all returning to the crowdfunding site.
It's not just board games seeing record numbers; Bidaux noted that tabletop RPGs have boomed on Kickstarter during 2021. Before 2021, only four RPG projects had raised over $1m on Kickstarter - 2021 alone has seen six RPG campaigns smash that figure, with the second edition of Lord of the Rings RPG The One Ring and Avatar Legends repeatedly breaking the record for highest-funded RPG this year. (Bidaux noted that Avatar Legends was not included in the data for the first half of 2021 as the campaign is yet to conclude - it has raised $8.3m at the time of writing.)
Collectively, tabletop games have raised $146 million on Kickstarter so far in 2021 - a more than $20m increase on the amount raised in either half of last year. Last year saw the most money raised for tabletop games on Kickstarter, $236m - the largest year-on-year jump for tabletop category in five years - with Gloomhaven sequel Frosthaven becoming the highest-funded board game of all time with nearly $13m pledged. Bidaux pointed out that the money made by tabletop Kickstarter campaigns in the first six months of 2021 is greater than the amount raised by tabletop games during the whole of 2017.
"There is a good chance that by the end of the year, we can say that the amount of money raised in Kickstarter by tabletop projects has doubled in four years," Bidaux added.
Bidaux acknowledged the new competition from crowdfunding platform Gamefound, which launched late last year and attracted high-profile projects including the upcoming Elder Scrolls: Skyrim board game and ISS Vanguard, as well as follow-up campaigns for a number of titles initially funded through Kickstarter.
"While the scale of it is far from the one of Kickstarter, there is no doubt that the campaigns that launched so far on Gamefound would have found their way on Kickstarter, probably for a similar success," Bidaux said. "The relatively good numbers of Kickstarter for the first half of 2021 would have been even better if not for the new competition offered by Gamefound."
Despite the second-strongest six-month period for video game projects on Kickstarter since 2015 (topped only by the second half of 2020), tabletop games continued to vastly outpace their digital counterparts. Only two projects raised more than $500,000 - Friday Night Funkin' made $2.2m, while Coral Island saw $1.6m pledged - compared to the 52 that surpassed that figure in tabletop games.
Video games also saw more campaigns miss their funding goal; 184 projects were successfully funded in the first half of 2021, with 465 failing to reach their target. Altogether, video games made $13m on Kickstarter in the first half of 2021, versus the $14m raised in the back half of 2020.
Sours: https://www.dicebreaker.com/topics/kickstarter/news/tabletop-games-kickstarter-stats-h1-2021
Weekly Kickstarter Round Up: Wednesday 21st April 2021
Each week we sit down and take a look at the crowdfunding launched over the last seven days, and pull a few from the list for a weekly round up. This week is no different, but we've got some big names to note - Monster Hunter World: The Board Game is here, and so is Marvel United: X–Men, amongst many more. Take a look for yourself!
Monster Hunter World: The Board Game
Of course, we had to include the EPIC Monster Hunter World: The Board Game from Steamforged Games. Fans of the bestselling video game get to experience the world anew on tabletop, complete with massive monsters and monster loot too. It's a cooperative arena combat board game for 1-4 players in an open world, and you can find an interview with its designers in Tabletop Gaming Magazine issue 53, where it was also the cover!
Is it funded? Yes
What's the pledge to get a copy? £51 for an entry pledge
When does it end? Friday, April 30th 2021
Where is it? Steel yourself for battle in Monster Hunter World: The Board Game
Marvel United: X–Men
Marvel United is returning, and this time its X-Men! This brings brand new features, and of course, the important characters too. X-Men has been getting some attention recently (Fantasy Flight brought out Mutant Insurrection, you can see more of this here!) making it a great time to be an X-Men Fan. In this game, you're going to bring the X-Men into a fast paced cooperative game as a team of mutant heroes joining forces to thwart the master plan of the powerful villains.
Is it funded? Yes
What's the pledge to get a copy? $65 (about £47)
When does it end? Thursday, 6th May 2021
Where is it: Join forces over on Kickstarter
Magical Unicorn Quest – Unicorn Traitor
An epic quest awaits you! Adventurers go around the table searching the magical forest for unicorns, using their cards to help them do so. This new edition sees you gain semi-cooperative game play, a revised rulebook, brand new cards, new playmats, and up to three expansions.
Is it funded? Yes
What's the pledge to get a copy? $25 (about £18) though there are early bird copies left
When does it end? Thursday, May 13th 2021
Where is it: Sometimes you just need a unicorn. Find yours here!
SAVE PATIENT ZERO
Time for a Helvetiq game now, this is a gamemaster led team deduction game about rival research labs, trying to find the antidote as soon as possible. Easy to learn, and without complex terminology, it's fun for ages 10+.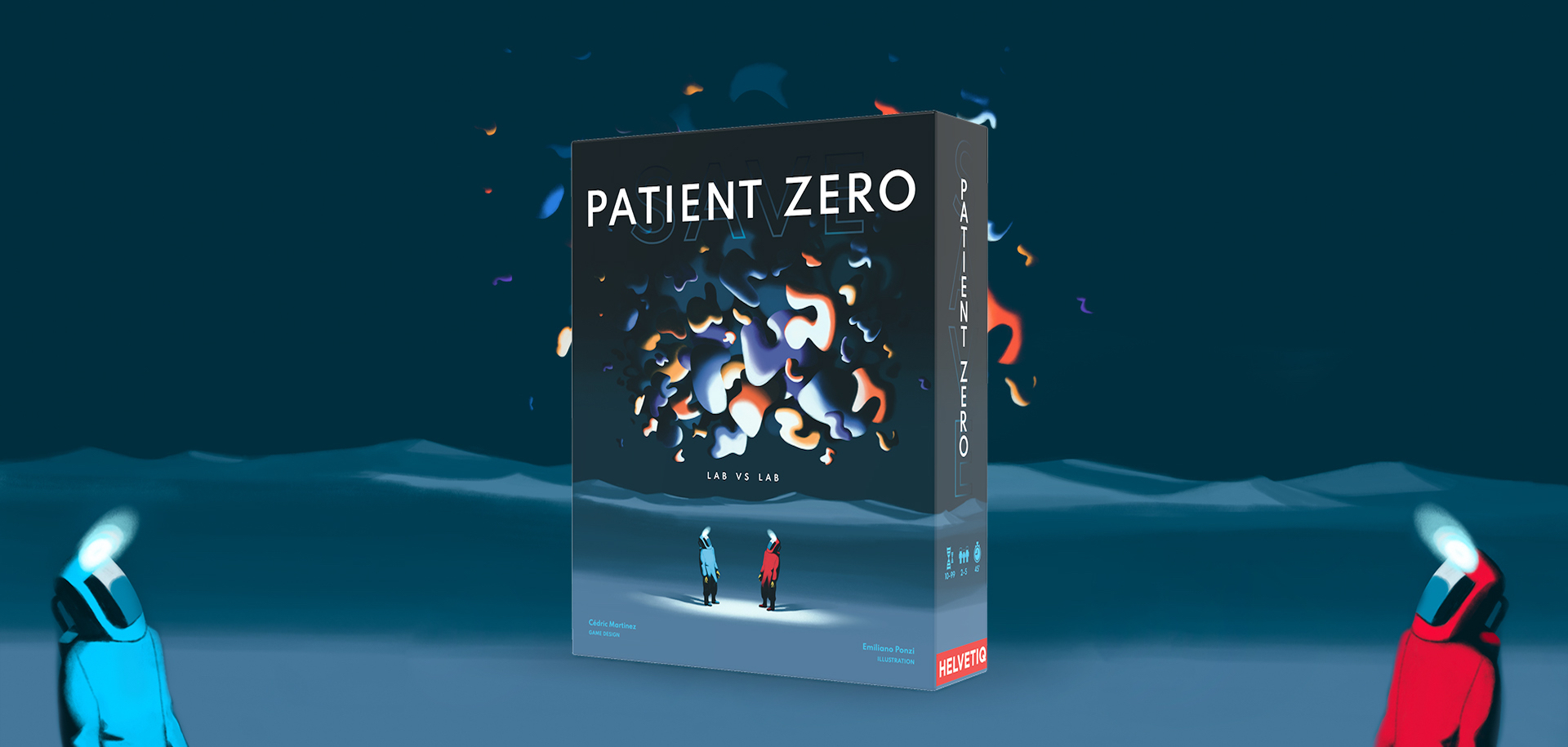 Is it funded? No
What's the pledge to get a copy? €35 (About £31)
When does it end? Thursday, May 13th 2021
Where is it? Save Patient Zero over on Kickstarter
Grim Hollow: The Monster Grimoire
A dark fantasy fuelled instalment of 400 (four hundred!!) monsters, that's designed for 5E. They're tailor made for a dark fantasy campaign, offering a devious and deadly challenge.
Is it funded? Yes
What's the pledge to get a copy? $55 (about £40) for a physical and digital copy
When does it end? Saturday, May 22nd 2021
Where is it? Fear what lurks, with the Monster Grimoire on Kickstarter
Connecting Flights: An Airline Management Board Game
Buy planes, fly passengers, make money! says the Kickstarter, making it as easy as that - this is a competitive engine builder, for 1-5 players, described as a thematic and puzzly, medium weight game. You're aiming to grow your airline in a number of ways, but of course, it's not going to be easy!
Is it funded? Yes
What's the pledge to get a copy? £35
When does it end? Thursday, May 13th 2021
Where is it? Don't miss your flight/opportunity to get your hands on this game
Riot Quest: Chilly Con Carnage
Riot Quest goes to the next level - "The once-great Iron Kingdoms are now a pile of smoldering ruins. But there's treasure everywhere . . . if you've got the gumption to fight for it!". This is a skirmish game for 2-4 players using miniatures, assembling a crew of 5-10 heroes to compete in a chaotic battle for loot.
Is it funded? Yes
What's the pledge to get a copy? $50 (about £36)
When does it end? Friday, May 7th 2021
Where is it? Wreck havoc over on Kickstarter
Sours: https://www.tabletopgaming.co.uk/news/weekly-kickstarter-round-up-wednesday-21st-april-2021/
The Witcher: Old World Board Game Kickstarter Gets $2.6 Million In a Day
The action-packed adventure board game, The Witcher: Old World, crushes its Kickstarter goal of $300,000, racking in $2.6 million in a single day.
The popular gaming IP The Witcher got turned into a board game and The Witcher: Old World blew past its Kickstarter goal in no time. The action-packed adventure board game is supposedly filled with immersive choices and mechanics fit for newcomers and experienced gamers alike. Its goal of $306,452 was reached way before the June 11 deadline, hitting over $2.6 million in just one day. The numbers keep growing, too, as each moment more backers decide to enter into the tabletop world of The Witcher and defeat mystical creatures as a monster-slaying Witcher.
The Witcher: Old World board game was developed by the combined efforts of two game studios, each containing massive enthusiasm for the Witcher universe and the IP as a whole. Go On Board and CD Projekt Red, the game studio responsible for The Witcher 3, worked together to complete the project, and reviews of the game already claim it is a masterful tabletop that Witcher fans will love. The Kickstarter will end in June, but backers are encouraged to keep pledging, as the game studios have more expansions and stretch goals to reach.
Related: How The Witcher Board Game Expands The Game's Story
According to the Kickstarter page for The Witcher: Old World, the Witcher board game amassed more than $2.6 million, a feat that Geralt of Rivia would have a hard time competing against. The board game slashed through its primary goal of $300K, earning backers a series of stretch goals like an expansion to the Wild Hunt expansion pack, new monsters, and additional miniatures.
The game contains impressive miniatures depicting iconic The Witcher enemies, as well as a series of Witcher miniatures for players to play as, defeating monsters in either a solo or cooperative adventure. The Witcher: Old World is set years before Geralt of Rivia began his epic quest, and players will be forced to make tough choices as they take the reigns of their own Witcher character and defeat terrifying monsters and tame powerful magic. Players will travel across the massive game board and attempt to complete a quest filled with moral choices, monster-slaying, and even PvP action. The game contains a deckbuilding mechanic with a variety of strategies to employ.
Since the game reached its Kickstarter goal, The Witcher: Old World will release worldwide. Go On Board and CD Projekt Red claim that the game will enter its final stage of pre-production development from June to October, and production and transportation will happen from November to May 2022. The Witcher board game will likely ship to backers by June 2022. Those who pledged already will want to keep their eye on the Kickstarter page to see what stretch goals are reached as the funds continue to rise.
Next: What Cyberpunk 2077's Launch Means For The Next Witcher Game
Source: Kickstarter
ShareTweetEmail
Shazam 2 Concept Art: First Look At Dragons, Harpies & Other Creatures
About The Author
Alden Etra (261 Articles Published)
Alden is a freelance gaming news writer for Screen Rant. He has a love for video games and tabletop board games, and is an avid fan of all things sci-fi/fantasy.
More From Alden Etra
Sours: https://screenrant.com/witcher-old-world-board-game-kickstarter/
Video Diary #1: How to build Tabletop Terrain – Gaming Boards (Spielplatten, Kickstarter by TWS)
Kickstarter
2021

October 2021
Fizban's Treasury of Dragons

November 2021
Strixhaven: Curriculum of Chaos
Setting
2022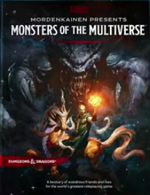 January 2022
Rules Expansion Gift Set
(includes Mordenkainen Presents Monsters of the Universe)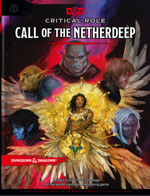 March 2022
Critical Role: Call of the Netherdeep
Adventure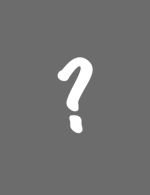 2 Classic Settings
2022 or Beyond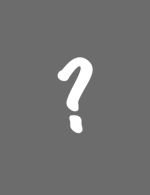 2 Brand New Settings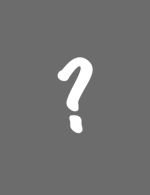 Another Classic Setting
2024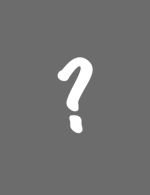 Revised Core Rulebooks
(D&D 50th anniversary)
Sours: https://www.enworld.org/ewr-porta/categories/kickstarter.35/
World kickstarter tabletop
New Kickstarter aims to create a World of Warcraft tabletop strategy game
We've seen WarcraftTTRPGs and board games, and now World of Warcraft is making the move to tabletop strategy gaming. In a collaboration with GameVaults, a new Kickstarter campaign is underway to produce a strategy game that pits the Horde against the Alliance in a board game with an elaborate set of game pieces.
Familiar leaders of each faction are there, along with locations like Orgrimmar, Stormwind, and Booty Bay. There are plenty of mobs from Azeroth included in the game as well, like Harpies, Kobolds, Murlocs, Naga, and Yeti. The elaborate collection of physical game pieces is a definite highlight, and whether you're interested in playing the game or you just love to collect minis of your favorite creatures from WoW, this game has something for you.
Gameplay puts a big focus on setting up the board, with the goal of boxing in your opponent. But the strategy can be complicated. There are over 88 million combinations of moves, so if you want to understand gameplay, GameVaults reviews the rules in the video below.
The Kickstarter runs through Monday, July 26, 2021, and currently has few backers, so there's still plenty of time to get in if you're interested in exclusive Kickstarter rewards. The minis are gorgeous, and if you back at the Onyx Edition level, you get 20 Abominations to add to your collection of mobs.
Now for the bad news: this is an expensive Kickstarter! The Core Edition is $499. The Onyx Edition, the same as the Core Edition plus 20 Abominations, is $649. The elaborate game board and complicated game pieces are pricey.
This also begs the question — why is there a Kickstarter? Activision Blizzard has the resources to make WoW-based merchandise and games, and even thought the company has worked with partners on projects like board games before, we haven't seen a crowdfunded project like this in the past. GameVaults has Blizzard's backing, but the company has only has this one project, for this one game. However, it is a subsidiary of Edge Toy, which — according to its website — has won numerous awards and collaborated with more than 75 huge companies over the years. That makes a little more sense, but this still seems to be large companies asking consumers to pledge for an expensive product with no long-term guarantees.
This looks to have potential to be a great game or at least to be a collector's treasure — as long as that collector has hundreds of dollars of disposable cash. If you pledge for GameVaults, you won't be charged unless the campaign reaches its goal of $500,000. If it does reach its goal, it plans to have games available to ship by the end of the year, so you might get your GameVault in time for the holidays. However, projects like this can be fraught with delays and Kickstarter itself offers no guarantees.
Here's hoping this turns into a cool collectible. Remember, you have until July 26 to pledge to the project.
Blizzard Watch is made possible by people like you.
Please consider supporting our Patreon!
Filed Under: Edge Toy, GameValuts, Kickstarter, Table Top Rpg, TTRPG
Sours: https://blizzardwatch.com/2021/06/18/gamevaults-wow-tabletop-game/
How to build Springtide Cemetery - Part I
We fucked her together almost until the morning. She said it was the best sex she had. After that, thanks to Sanka, Viola gave me in her ass many times. To be continued. perhaps.
You will also be interested:
Urine therapy. And, as soon as I finally pulled on jeans, what a plump student, 18-19 years old, very appetizing, flew into. "my" booth. She quietly howled, but I firmly squeezed her back to me, her plump ass so excitedly pressed against my penis. Grasping her tightly with his arms - what a breast she has.
1559
1560
1561
1562
1563