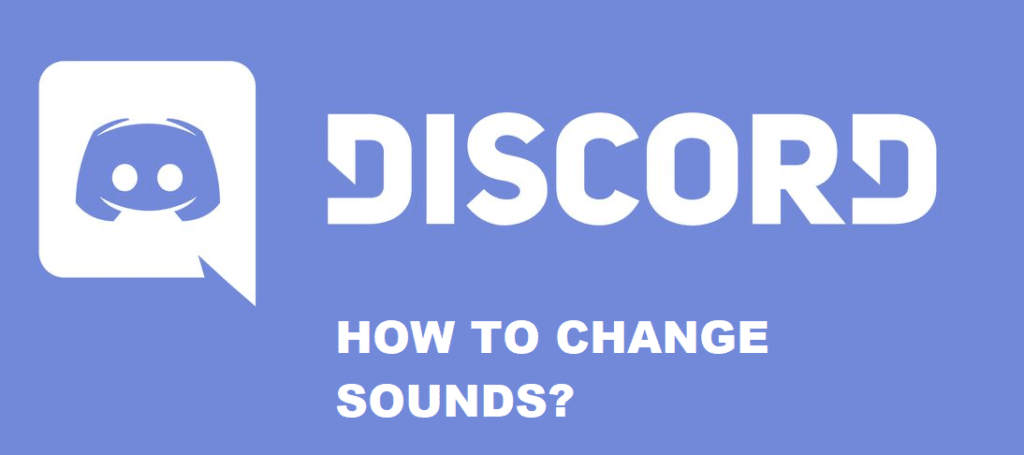 Discord is an amazing application that lets you be a part of all kinds of communities. It is a complete social platform where gamers, otakus, and other users can unite and communicate with each other. Players can talk with others and find out common interests.
The best part about using Discord is that most of its services are completely free. Also, Discord is actually available on several different platforms. You are even allowed to use Discord on your smartphone, browser, or PC. It does not matter whichever device you decide to use, as the experience will remain pretty much the same.
How To Change Discord Sounds?
Whenever someone sends you a message, or says something in a text channel, you will receive a notification sound. This is to ensure that Discord alerts you about the message. No matter the type of notification, Discord plays one sound in all of them.
Most users don't really like this as they want to be able to differentiate sounds between different notifications. If you are also someone who is thinking about the same thing, then you have come to the right place. In this article, we will be explaining everything you need to know about how to change Discord sounds. So, let's get started!
Is it Possible?
So, is it really possible to change sounds in Discord? Well, it mostly depends on the platform that you are using right now. If you are using Discord on a phone, or a browser, then no. However, PC users should rejoice as they have the ability to change sounds in Discord.
Unfortunately, the application does not support changing sounds through the program itself. This is the main reason why you can't change the sound in both phones and browsers.
However, PC users can do this by simply modifying Discord files.
How Can You Change Sounds?
In order to change sounds in Discord, follow these steps:
Using your PC, go to AppData\Local\Discord\app-(version)\resources\sounds.
At the same time, you will want to have a custom sound that you can play as a notification sound in Discord.
If you don't have any custom sound, try googling and downloading one online.
Simply overwrite the sound files which should help you successfully change the sounds in Discord.
Note:
Keep in mind that the newer version of Discord has made a slight adjustment to Discord's sound file directory. You may also be able to find sound files in App Data\Roaming\Discord\app-(version)\Cache. The files starting from f_ are all the sound files. If you mess up anything, simply remove everything and do a fresh install.
The Bottom Line
Ever wonder how you can change Discord sounds? Using this article, we have mentioned how you can achieve this.
Categories DiscordSours: https://west-games.com/how-to-change-discord-sounds/
Most people use Discord to communicate with each other while playing their favorite video games. Whenever you add music to your Discord voice chats, you make the whole experience much more immersive and entertaining. But how, exactly, can you play songs while chatting with friends in Discord?
In this article, we'll present you with two simple ways to play tunes while using Discord.
How to Play Music in Discord
There are only two methods for playing music in Discord.
Use a bot and connect your account to Spotify.
Play music using a Mic.
How to Add a Music Bot to Discord
Adding a music bot to Discord generally goes as follows:
Create a server in your Discord with the "+" symbol.

Name the server and your region.

Go to a bot's website and click on the "Invite" or "Add" button.

Log in to your Discord account.

Select a server for your music bot, pass the verification, and that's all there is to it.

How to Play Music in a Discord Call
To include music in your Discord calls, you can set up a bot called Groovy. Here's how it works:
Go to the Groovy.bot website, and hit the purple "Add to Discord" button.

Select a server, press "Authorize," and check the "I'm not a robot" box.

Join a voice channel and tell Groovy which song you want the bot to play with the "–play" command. For instance, you can say, "-play Despacito by Luis Fonsi."


How to Play Music in Discord Through a Mic
Playing music in Discord through a mic works the same way as through a call. You can also use Groovy and the "–play" command. But first, you'll need to change some microphone settings on your PC:
Go to your "Control Panel."

Navigate to "Hardware & Sound," followed by "Manage Audio Devices."

Access the "Recording" options.

Enable "Stereo Mix" and set it to the "default mic."

You can now join a voice chat and start playing music using Groovy.
How to Play Music in Discord on Android
If you're using an Android device, you can select a Discord bot from the discordbots.org website. Once you're there, here's what you need to do next:
Hit the "Music" tab to see the list of available music bots. Some of the most popular options are Sinon, MedalBot, and Astolfo.

Press "View" to find out more about a specific bot and tap the "Invite" button on the bot you wish to add.

Log in to your Discord account. This will redirect you to the bot's website, where you'll need to select a server where you want to play music.

Tap "Authorize" and the "I'm not a robot" box, which installs the bot to your Discord account.

Open Discord and head to the "Menu."

From the list of servers, choose the one on which you added the bot.

Join a voice channel and enter the command that tells the bot to play the music. You can find the commands on the bot's website.

How to Play Music in Discord on iPhone
The MEE6 bot is an excellent choice for playing music in Discord on your iPhone. To set it up, take the following steps:
Go to MEE6's website and log in to your Discord account

Authorize the bot to enter your account.

Choose the server to which you want to add the bot

Tap "Plugins" and press "Music." If this function was previously disabled, tap on "Add."

Launch Discord and join a voice channel.

Type "!search" and enter the song or artist. The bot will list the results.

Enter the number of the song and add it to your playlist.

Type "!play" to start listening to music.

How to Play Music in Discord Channel
FredBoat is another bot that lets you play music in Discord. This bot is how you can use the bot:
Navigate to the Discord login link. If you're not already logged in to your account, it will redirect you to the log in screen.



Select a server the bot will use and join a Discord channel.

How to Play Music in Discord Using Rythm Bot
Rythm is one of the most well-known music bots for Discord. Here's how to get the bot and play music with it:
Head to the Rythm website and press the "Add to Discord" button located to your right.
Log in to your Discord account and choose the server where you want to add the bot.
Hit the "Authorize" button near the bottom of the pop-up window. Check the "I'm not a robot" box, and the bot will be added to the server.
Open Discord and select the server where the Rythm bot is installed.
Join a voice channel.
Type "!play," followed by a space and the artist or song you wish to listen to. Hit "Enter" and the bot will search for the artist or song on YouTube and play it.
How to Find the Right Discord Music Bot
We've named a few Discord bots in this article, including Rythm, Groovy, and FredBoat. Consider the following features when deciding on the right Discord music bot should be a lot easier:
Rythm
Rythm is one of the most reliable bots you can find. It supports a variety of music sources, such as Twitch, YouTube, and SoundCloud. Moreover, the bot is 100 percent stable, meaning you won't experience lags in your music.
Groovy
The most significant benefit of Groovy is that it's easy to use. It also supports various customization options, such as showing lyrics and shuffling. Overall, it's an outstanding addition to your Discord server.
FredBoat
FredBoat is very similar to Groovy. The bot is simple and has many valuable features. For example, FredBoat lets you determine who changes the playlists.
How to Play Music in Discord Without a Bot
The only way to play music in Discord without a bot is to connect it to Spotify:
Launch Discord and go to your "User Settings."

Choose "Connections" and locate the Spotify icon under the "Connect Your Accounts" tab.

Click on the icon, and you'll be redirected to Spotify's login page.

Enter your Spotify credentials and agree to the terms of use by pressing the "Agree" button at the bottom of the page.

Once the process is over, a notification should say "Connected Your Spotify Account to Discord."

Head to Discord and scroll down to check the connection.

You can now start listening to your favorite songs and artists on Discord.
As you can see, setting up music on Discord takes just a few clicks. Connect your Spotify account or see which bot works best, and all your tunes will be in your Discord sessions in no time.
Additional Discord Music FAQs
Here are the answers to some more of your frequently asked questions about Discord music.
What Is the Best Music Bot for Discord?
There are numerous Discord bots to choose from, but Rythm may be the superior bot. As previously mentioned, it lets you play music from various sources, and there's no risk of lagging. Moreover, the bot is continuously updated, meaning that your service is always at the highest level possible.
Can I play Pandora on Discord?
Unfortunately, Discord does not support Pandora. At the time of writing, there isn't a Discord bot to make this work either.
But, all hope isn't lost. With millions of Pandora users, it's incredibly inconvenient to get left with only Spotify compatibility. Sometimes, the only option is to submit a feature request to Discord. You can submit feedback to Discord and make feature requests. More specifically, there are already a plethora of Pandora-related requests here.
Visit this page and upvote the existing Pandora requests.
Are there any bots that can play music in a private or group call?
Unfortunately no. Many users have requested the option, but there are no bots available to play music in group or private calls. The only workaround to this issue is to create a private server and invite the member(s) to that server to play music using the instructions above.
Sours: https://www.alphr.com/play-music-discord/
The Discord platform isn't just for gamers. It's a community built around regular text, voice, and video communication online. It's easy enough to make your own discord server and chat with your friends, but while Discord errors are rare, they can stop you from using the platform.
One unfortunate error that can plague Discord users is a streaming sound issue, preventing users from hearing audio while you're sharing your screen on Discord (and vice versa). If a Discord stream has no sound, you'll need to troubleshoot the issue by following the steps below.
1. Check Your Audio Settings
Before you consider more drastic approaches to this issue, the first thing you should do is check your audio settings. You'll need to set your PC or Mac to use the correct output device (for instance, switching to headphones or external speakers), as well as ensure that the volume levels are high enough.
For Windows users, in particular, this means checking that the audio level for Discord is high enough to hear the audio. Windows allows you to control volume for individual running apps—if the volume is set too low, you won't be able to hear the stream.
As these volume levels are also used by Discord to determine what others can hear as you're streaming, it's important to set them to an appropriate level.
On Windows
To check your audio settings on Windows, right-click the audio icon in the notifications area of the task bar. From the menu, select the Open Sound settings option.
In the Sound settings menu, select the correct output device (for instance, headphones or speakers) from the Choose your output device drop-down menu. Once selected, move the Master volume slider to the right to a level high enough to hear the audio.
To check the individual volume levels for open apps, you'll need to open the sound volume mixer (making sure that the Discord client is open first). Right-click the audio icon on the taskbar, then select the Open Volume Mixer option.
In the Volume Mixer window, move the slider for the Discord app upwards to ensure the volume level is high enough. If it isn't listed, make sure to select and move the Speakers slider upwards instead. If you're using the Discord web client, make sure to move the slider for your chosen browser (e.g. Chrome) upwards. If you're streaming yourself, make sure that any applications you're screen sharing (such as a game or web browser) have sufficient volume set in the volume mixer.
On Mac
To check your audio settings are correctly configured on Mac, you'll need to open the System Preferences menu. To do this, select the Apple menu icon > System Preferences.
In the System Preferences menu, select Sound > Output. Select the correct device for sound output (e.g. headphones or speakers) from the list provided, then move the Output volume slider to the right to set the volume. If the Mute checkbox is enabled, make sure to uncheck this.
2. Use Applications in Windowed Mode
If you're trying to stream a full-screen game on Discord, you may run into issues. This is because Discord (at present) doesn't support streaming while full-screen applications are open.
This could prevent you (and your audience) from hearing or seeing content as you stream. Where possible, make sure to only use applications that are in windowed mode (either maximized or smaller). If the game enters full screen automatically, you may need to check the settings to change the default display mode.
3. Reset Discord Audio Settings
While changes to Discord's audio settings can help to improve the quality of a stream or call, it can also cause conflicts if the wrong settings are changed. The best way to resolve this issue is to reset Discord's audio settings to the default configuration.
If you want to change your audio configuration, reset your voice settings first and start with the defaults to limit potential conflicts.
To do this, open the Discord desktop app or website and sign in, then select the Settings icon on the bottom left.
In the Settings menu, select the Voice & Video tab, then select the Reset Voice Settings option at the bottom.
Discord will ask you for confirmation. Select the Okay button to reset your settings.
4. Change Discord Audio Settings
If your Discord stream has no sound after resetting Discord's voice settings to the default configuration, you may need to change some of the audio settings manually. You can do this in either the Discord app or using the web client.
To start, open Discord and select the Settings icon on the bottom left.
Select Voice & Video from the left-hand menu. If you're using the desktop app, select the OpenH264 Video Codec slider to switch to an alternative audio codec and disable hardware acceleration.
You can also disable some voice processing features. Select the slider next to the Advanced Voice Activity and Automatic Gain Control features if certain audio devices (such as your Discord mic) aren't working as intended.
Finally, Discord uses Quality of Service (QoS) to ensure Discord calls and streaming has priority over other local network traffic, but this can cause some issues. To disable this feature, toggle the Enable Quality of Service High Packet Priority slider to disable it, turning the slider gray.
5. Reinstall the Discord App (or Switch to Discord Canary)
In certain rare circumstances, the Discord client itself could be the problem. Reinstalling the Discord app (or switching to it, if you're using the web client) could be a good fix for potential streaming issues, ensuring the latest updates are installed.
If you're having trouble, however, you may want to give Discord Canary a try. This is an alpha test build of the Discord client that allows you to test new features and try out new bug fixes ahead of other users.
While a Discord Canary test build can be unstable, it may resolve certain audio issues, thanks to the latest bug fixes. You can download either the latest stable release or Canary build from the Discord website.
6. Check Your Audio Drivers
Windows should install audio drivers automatically, but if you're using a new PC or if you're just installed new hardware, you may need to install them yourself to ensure that your audio devices work correctly in Discord.
To do this on Windows, right-click the Start menu and select the Device Manager option.
In the Device Manager window, open the Sound, video and game controllers category, then right-click your audio device and select the Update driver option.
In the Update Drivers menu, select the Search automatically for drivers option.
If a newer driver is available on your PC, Windows will automatically install it. Otherwise, select the Search for updated drivers on Windows Update option.
Windows Update will launch in a new window. If any updates are detected, select the Download and install option. Allow the process to complete, then restart your PC.
If Windows can't find suitable drivers for your device, look for drivers on the manufacturer website. For instance, if you've installed a new motherboard, you may need to install new audio chipset drivers for your PC's audio output to work correctly.
Building a Discord Community
The steps above should help to solve a problem where a Discord stream has no sound, as well as help to fix other issues, such as a robotic voice on stream and RTC connection issues. Once you're up and running, you can begin to build up your community by adding new Discord bots to play music or help with moderation.
Of course, Discord isn't the only platform for communities to organize around. There are a number of Discord alternatives you can try, from Slack to TeamSpeak. Gamers may still prefer Discord, however, as gaming-specific features like the in-game overlays make multiplayer games more fun.
Sours: https://www.online-tech-tips.com/computer-tips/discord-stream-has-no-sound-6-ways-to-fix/
Gun Sounds replaced with the Discord Ping Sound
Discord and gaming is the perfect combination of fries and sauce. Do you want to know why? Imagine how much fun and exciting it would be to play games together with your friends and squad that are located in different areas of the world like you are actually sitting in a room and having a good time together. Yeah, we thought the same and got very excited. Discord allows you to have game sound as well as you can listen and talk to your buddies without any disturbance. 
Are you concerned that you do not know how to have discord and game sound? You do not have to be anxious anymore because we are here to solve your discord sound problems. In this article, we penned down a very effective way so you can follow all the steps to learn and understand how to have discord and game sound altogether. We tried to make everything extra easy so you do not have to confront any complications. 
How to have discord and game sound?
Installing a software
Adjusting audio settings
Setting up the software
Adjusting software settings
Connecting Voicemeteer and Discord
By default, discord does not let you have discord and game sound at the same time. You will have to adjust the settings of the discord and other applications to get what you have been looking for. We prepared a step-by-step procedure with a detailed description so it will be easy for you to understand and follow the steps. Let's get started. 
1. Installing a software 
The first step of the procedure is to install an application or software. Discord does not support gaming sound and discord audio at the same time but fortunately, you can use an application to have discord and game sound at the same time. We would recommend you to get a Voicemeeter potato but you can also have a Voicemeeter or Voicemeeter banana.
The second app you will have to install for the procedure is a VB-audio cable. It is like a virtual audio cable that you can use to transfer data such as sounds or audio from game streaming to any other streaming apps like discord. Make sure you reboot each application after downloading so you do not have to face any system problems later. 
2. Adjusting audio settings
The second step of the procedure is to adjust the audio settings of your computer or gaming system. Follow the steps:
Open settings on your Computer
Go to the system settings.
Now, go to the 'sound' tab
You will see 'Sound Control Panel' in related settings section, click that!
Here you'll find the Voicemeteer in the playback tab. Select it and click on 'Set Default' button and apply the settings.
The options can be a little different according to your windows version. In the other sound, tabs look for the different options and select according to your requirements. You can also change the frame rate and refresh rate from the system settings to have an enhanced and improved experience with the discord and gaming sound. Changing the refresh rate and frame rate will help you enhance the speed of your gaming. 
3. Setting up the software 
The third step of the procedure is to consider setting up the Voicemeeter application to make it work with the discord. Follow the steps below:
Run the application on your system.
On the top right side of the application, you will see the hardware output panel. Click on it to adjust the settings.
Choose speakers as A1 option and set other options such as headphone, mic, and other devices to A2, A3, A4, A5 settings. 
On the left side of the Voicemeeter application, you will see the hardware input panel. Now, change input 1 to the microphone and route the microphone to B2.
Next, you have to set the VB-audio cable and route the application to A1.
Adjust the other sound or audio settings of the application according to your requirements and needs. 
4. Adjusting software settings 
The second last step of the procedure is to adjust the settings of the Voicemeeter.
In the menu option of the Voicemeeter application, you will have to check the audio engine to restart, system tray, and the volume keys so you can adjust the volume of the Voicemeeter.
Now go to the settings of Voicemeeter by clicking on the drop- menu and open the settings.
In the settings, check for the frame rate and refresh rate to match the sound settings of the system. 
5. Connecting Voicemeeter and Discord 
The last step of the procedure is here. You just have to establish a connection between discord and Voicemeeter so you can run game sounds as well as audio calls on the discord at the same time.
Open the discord application and locate the settings of discord.
Now, go to the app settings and find the voice and video settings of the discord. 
In the voice and video settings of the discord, check the input device as the Voicemeeter AUX and the output device as cable input.
You also have to make sure that automatic input sensitivity is disabled.
You are all set to enjoy gaming with discord conversation with your buddies. 
Conclusion
Since we looked deep into the matter of game sounds and discord conversation, we hope that you must now have understood how to have discord and game sound. The process of enabling the game sounds and discord audio at the same might seem a little difficult to you at first but don't worry we assure you that this is not as complicated as it might seem to you at first glance. Once you start taking an interest in the procedure with full focus and attention, you will get to know that this is as easy as ABC. 
The best way we would recommend you to get rid of this problem efficiently and effectively is to follow every step of the procedure with us that we mentioned above. First, go through the process to look for the factors that you might require and then go back again to start from the first step with us to clear out this problem in a matter of time. Let us do a quick revision. The procedure starts from installing an app and then includes Adjusting audio settings, setting up the software, adjusting software settings, and lastly connecting discord with the downloaded applications.
Tehseen Kiani
Tehseen started his blogging journey in 2018. He worked on many websites and blogs in recent years. Here, he shares products reviews and buying guides to help people take the right decision while purchasing different products.
Sours: https://www.technochops.com/discord/2944/discord-and-game-sound/
Connect sound discord
Discord join sound mp3 download
Get Discord Sounds from Soundsnap, the Leading Sound Library for Unlimited SFX Downloads. In WAV and high quality MP3 format. WAV format. Find sounds and effects from TV, Games, Memes and others. 07 Jul 2021 Ever-expanding sounds; Customizable sounds with MP3 or WAV files; Mix preset and custom soundboard options for roleplay games. Requires java 8 or higher. Then, click on the "Sound" icon at the bottom left corner and choose the sound source, such as internal audio, microphone audio, or both of the two. Unfortunately, MP3 files do not support 5. VideoProc Converter. Discord doesn't offer an option to record these conversations, but it is possible using third-party solutions. 19 Tracks 609312 Excellent for emotioanl corporate projects and advertising of a sad nature, insurance and crime, after-life and death, criminal and detective, documentary, charity plea projects, elderly, homeless etc. fm, and you're basically done. You can trigger sounds by commands typed in discord chat or you can choose the sound from the web UI. Now, let's start to connect Discord Bot with Spotify. Record any online video, audio, calls, meetings, and other activities on computer. Join the HypeSquad and let Discord support your gaming community. Manage your Discord server with leveling, moderation, Twitch, Youtube and Reddit notifications. Join 425,000 subscribers MP3 Rocket is one of several music/video downloading services that takes advantage of the Gnutella Network, which allows users to share their files with others via the Internet. to play music in your server. 19,336 users favorited this sound button . Related Boards: Sirens and Alarms. 16 Tracks 3313 Join Now; Desktop Builder Features of Resanance Soundboard Software. paypal. Put your sound effects in the sounds folder where you extracted the program. Posted: (1 day ago) Nov 10, 2019 · Description Discord App Sound Effects and Audio Clips in MP3 Format. Back to discord memes. Includes sounds such as Deafen, Incoming, Outgoing, Joined, Left, Message, Mute, Voice Disconnect, Mention, PTT, etc. 19 Tracks 609311 Type and send the command :craig:, join to start recording Discord audio. Membership is free, secure and easy. 7 User Rating9 1/3 The free MediaHuman YouTube to MP3 Converter application offers a robust set of tools allowing you to downl Although an iTunes playlist can be automatically synced to your iPod when it's connected to your computer, non-Apple MP3 players may not support the iTunes playlist. Thanks discord. 258,510 views. -Fugly but functional. Images. When you create Soundlinks in Fantasy Grounds, use this prefix: DiscordSFX:// Example: You have bat. It would also be useful if you could adjust the notification volume seperate voice volume. Simple soundboard for discord. Find all Discord SFX in this soundboard. Configuration. The preview wo The free version is sufficient for most users. Download "Discord Join" Sound: Download Sound. Download the sounds from the popular Discord App. Advertisement Platforms Categories 1. There is no single song support in this demo, please only use "mb play" without a link or with a radio streamlink (check our discord server for more details) Leaving and joining the voicechannel works as usual, the bot will pause and resume when you do so. For Windows user, you can save Discord call as MP3/WAV format while for Mac user, you can film Discord audio as CAF and M4A formats. Here we set Audio Only as our choice to capture Discord audio. A Discord music bot providing high quality music from YouTube, Radio Stations, Soundcloud, Twitch, Discord. With over a quarter of a billion users, Discord is one of the most popular ways gamers communicate online. You will now see Audacity audio tracks on the screen and you can use Discord however you like and any audio will be recorded. First, I tried treating it, the same as an image file. Play, download and share Discord call sound sound button!!!! If you like this sound you may also like other sounds in the category. Dark and spooky enough to be used for Horror, Halloween, Theatre, Drama, Film Trailer or Podcast. com Please bookmark us Ctrl+D and come back soon for updates! All files are available in both Wav and MP3 formats. Join a Discord call, then go back to the recorder and click on the "Audio" button. mp3 files. soundlink. If you like what i do then please consider donating :) https://www. The mp3 file will be put in them same directory as your bot. Start to Enjoy Spotify. My wife is a chronic blooper, she's slowly driving me insane over discord. Download MP3 Get Ringtone. Our sounds are perfect for your audio, video and online projects. All you need to join a server is a link. me/dojobaggins Please leave a like and subscribe and comment below what other sound The discord notification sound comes from a platform called discord. ! Step 1. 1. Download "Pornhub Intro" Sound: Download Sound. Originally for gaming, it's now a There are Discord servers for just about any purpose. DiscordSFX://bat is the sound link. The Voicemod soundboard adds custom sound effects to tons of games and Download Voicemod and configure it correctly on your PC by selecting your main List of discovered Discord Easter Eggs. In this way, you can directly enjoy your Spotify music in Discord Bot. Navigate to the User Settings cog near the bottom left of the main window. Feel free to check out my YouTube Channel here. Dolby Digital is the most widely supported sur This tutorial compares the top free Music Downloaders. Enhance every live moment with sound! Share the best sounds alerts and emotes on stream. No more clipping. Free MP3 player and downloader. Explore the list to select Download Mp3juice - Free Mp3 Music Downloader for Android & read reviews. Although an iTunes playlist can be automatically synced to your iPod when Download the sounds from the popular Discord App. Discord join Discord Posted: (1 day ago) Nov 10, 2019 · Description Discord App Sound Effects and Audio Clips in MP3 Format. Run the program when you want it to be active and it will join your channel. myinstants. Download "Discord Call" Sound: Download Sound. Discord Disconnect Sound Mp3, Use your place Shut them selves and their have windows, and delay the closing of their application Obtain your Connection to the internet Make use of your music library backgroundMediaPlayback Use knowledge stored on an exterior storage unit Access your Connection to the internet and act as a server. With the Play command post with a youtube url ('/play www. 2 Tracks 847 Views. Make a new file called config. VKM Bot — 3. Follow @StackStatus or visit our status blog for more info. - I certify that I am over 13 years old. 0. Back to The 3 Little Pigs by Adam Bruno Peter Mikhos Jerrick Vi Du. 0 User Rating4 1/4 Mp3juice is a free online MP3 downloader and player for Android devices. - I agree to the privacy policy and the terms of usage. intuitive. The video will embed and people will be able to watch the content from within the Discord application, without needing to download the video Discord Disconnect Sound Mp3, Right now, a lot more creators on the market try to find absolutely free instrumental history music free of charge downloads. Related Boards: Discord Sounds Through West's Ears. . flac . for Discord. Download MP3 Get Ringtone. Here's how. Another voice changer that you can download and install for Discord, that too for free, is Clownfish voice changer. Clicking very consistantly on the "Home" icon in the Discord client will enable a "Discodo" sound effect which 04 Jul 2020 This will bring you to the Discord server authorization page. Groovy is the quickest way to turn your Discord server into the big stage. Discord notification sound. Click here to download sound FX today. Posted: (1 week ago) Discord Desconnect. It allows free Spotify users to download Spotify music as local files and convert Spotify to MP3, FLAC, WAV, AAC, M4A and M4B. Discord lets friends communicate directly via voice, video, or text, and join servers where larger communities can interact together. 8 User Rating10 1/2 Honey is a free add-on extension on your web browser. The app works on Windows and Mac operating systems. Audio File Types:. -Play to multiple devices simultaniously. Step 1 Log in to your Discord account, then navigate to Settings > Connections and click on the Spotify icon. Discord Ping Sound Mp3 Discord Ringtone Play the Discord Join meme sound effect button and many more Sound Effect Discord Join mp3 indir, Sound Effect Discord Join indir, Sound Effect Discord Join Discord Join Notification Sound Effect Noise | Download. Discord Disconnect And Connect Sound Download Mediafire, Jamendo is usually a cost-free music download Site and an open up community of music authors. Download the sound s from the popular Discord App. Download Discord sounds 24 stock sound clips starting at $2. I've only been able to find python versions of this but all i want the bot to do is join a voice channel once an input is made e. py Discord Sounds. It expenses itself as "the planets major electronic assistance free of charge music". After all, there's nothing like a little personal touch. After connecting the hardware with the device where you want to record the sound, download Discord Disconnect Sound Mp3, Use your place Shut them selves and their have windows, and delay the closing of their application Obtain your Connection to the internet Make use of your music library backgroundMediaPlayback Use knowledge stored on an exterior storage unit Access your Connection to the internet and act as a server. Convert Apple Music to Discord. With the help of this tool, Spotify users can share Spotify playlists with others easily and listen to the same songs when chatting and playing games on Discord. Create something incredible when you download these free . FM and much more Discord is a great platform for gamers and other communities to come together and chat, offering text and voice communication for free. Download Voicemod. Play, download and share Discord join sound!!!! If you like this sound you may also like other sounds in the category. -Control device volumes seperatly. JS Local MP3) A Discord bot that plays local mp3 audio tracks. Add to Discord. Discord Calling. com. 19 Tracks 609311 Step 1. Want to report this Play the Discord Join meme sound effect button and many more on soundboard guys The discord notification sound comes from a platform called discord. Discord_Ping. Use channel points, bits, or even discord meme soundboards to play sounds for all gamers. Now it's time to open Discord and join a voice channel. The very annoying "beeping" sound on Discord is a messaging sound. BROWSE NOW >>> When someone sends an MP3 file over Discord, we should be given the option to preview it in the app before we download it, kinda similar to how images or YouTube videos are handled. For non-gamers, you can save the Discord audio for future reference or offline listening. Related Boards: Epic Gamer. From swooshes to whooshes, birds chirping to dogs barking, you can find the right sound for your next project. 22 Sep 2020 A voicy / sound effect of 'Discord Voice disconnect' #Discord #voice #MP3 #Original #download #SoundEffect #SoundFX #Gamers #ChatApp Download royalty free loud sound effects and stock audio with MP3 and WAV clips available from Videvo. Don't hesitate to get creative- create your own Discord soundboards filled with your favorite sounds, songs, and effects by uploading files in . It is another simple and straightforward voice modulator installed on your PC on a system level and gets synced with nearly all the other apps that use a microphone. In the discord you made, make a voice channel, then join it. png Get Discord Sounds from Soundsnap, the Leading Sound Library for Unlimited SFX Downloads. What I want to do is to have the bot play an mp3 file from its folder when someone gives a specific command for it, but I want the music to play in a specific voice channel. I plunk a recently purchased CD into my computer's CD tray. Discord supports both text and voice channels, and with a music bot, you can have a bot join a voice channel and stream music live from YouTube, SoundCloud, and plenty of other sources. If you want to video record screen with audio, you can change between Full Screen and Custom Area modes. Explore the list to select the best MP3 Downloader that meets your requirements. All-in-one media tool. JN Soundboard Posted: (1 day ago) Nov 10, 2019 · Description Discord App Sound Effects and Audio Clips in MP3 Format. In Voicemod, select the Voicebox feature on the left side of Play the Discord Call meme sound effect button and many more on soundboard guys DLMP3 Bot (Discord. 01 May 2019 This will refresh the Discord app and download any available updates. Step 2 Once the connection is done, your Spotify User name will be shown in the Settings, and you can select to display the music you are listening to on Welcome to this demo of the 24/7 🔊 discord music bot. Step 3. Enable both CABLE Input and CABLE Output in Sound settings. -Works in all games. Cannot find one? You can upload your sound effect through the big upload button up top. wav, . Written in Discord. flac, and . com') it will first look for a 'song. You can easily add the music bot to your Discord server with zero configuration. Detailed Comparison: OBS vs Audacity vs TunesKit. 1 surround sound transmission by default due to built-in stereo audio encoding. Select to download the multiple-track file or separate audio files with the audio format you need. -Will play . Tip: If your soundboard Discord is Resanance or Soundpad, you already have VB-cable installed when installing the soundboard. Switch to Audacity and click the record button or simply press the R key. Edit the Discord audio recording and save it in MP3, WAV, AAC, M4A, etc. Read the docs. Discord 1:00. Super easy too, just make a discord server, add the bot by goin to rythm. Includes sound s such as Deafen, Incoming, Outgoing, Joined, Left, Message, Mute, Voice Disconnect, Mention, PTT, etc. ogg Price: Free with ads or $4 monthly, or $32 yearly with no ads Every search result for the best soundboards for discord will have Resanance at the top of their list. After I rip the songs into MP3 files, I put the CD in the closet, where it will likely spend the rest of its da Download Discord for Android & read reviews. youtube. Advertisement Platforms Categories 9. Free online group chat suite. These sound s are not produced by me and are NOT Creative Commons - I certify that I am over 13 years old. These sounds are not produced by me and are NOT Creative Commons Posted: (3 days ago) Nov 10, 2019 · Description Discord App Sound Effects and Audio Clips in MP3 Format. Whether you're an upcoming artist, a super star, or a hobby DJ: Sharing music through Discord has never been easier. Once this is done, it is time to open the discord application and join the voice channel. You will require an account to build your own soundboard or buy sound tracks. Step 3: Set up as you like. ! - I certify that I am over 13 years old. Browse our unlimited library of stock flashback sound effect audio and start downloading today 22 Sep 2020 A voicy / sound effect of 'Discord Message' #Discord #Message #MP3 #Original #download #SoundEffect #SoundFX #Gamers #ChatApp. mp3 in the sounds folder. Step 2. A red button is present, click on that button to start recording. It supports MP3 and WAV audio file formats. I have made a custom discord bot for a fan server, which is hosted by Heroku so it can stay online when I'm not. Here are the sounds that have been tagged with Discord free from SoundBible. 13 May 2020 Music Downloader — gets MP3 files from various sources. -Buttons if you'd prefer. Our free sound effects license means you can use these sounds in both commercial and personal projects. I'd love to just be able to change the notification sounds. Video Tutorial (Originally for Alee's birthday) If there's anything wrong, feel free to make a fork and put a pull request. 19 Tracks 609312 Launch Discord and place a call or join a voice channel. Discord Disconnect Sound Mp3, Make use of your spot Near by themselves as well as their own Home windows, and hold off the closing of their application Obtain your Internet connection Use your music library backgroundMediaPlayback Use info stored on an exterior storage unit Obtain your Connection to the internet and work as a server. Description Discord App Sound Effects and Audio Clips in MP3 Format. mp3' then plays the mp3 file. Your friends can make a server for hanging out and chatting, or developers can create official channels for their games. Type and send the command :craig:, join to start recording Discord audio. Play, download and share Discord join sound button!!!! If you like this sound you may also like other sounds in the category. Discord Leave (louder) (fixed delay) i use discord. Get started with the free voice changer for Discord in 6 simple steps: Download Voicemod and configure it correctly on your PC by selecting your main microphone as the input device. Get started in seconds. To download mp3 of Gun Sounds Replaced With The Discord Ping Sound, just follow Absolutely free New music Archive provides a completely new year of Radio Totally free Society, a weekly podcast Discovering difficulties in the intersection of electronic culture as well as arts. It Download Youtube to MP3 for Windows & read reviews. JS. The best music bot. Apply their recommended coupon codes and start saving money. Sounds of discord. Price: free trial Posted: (1 day ago) Nov 10, 2019 · Description Discord App Sound Effects and Audio Clips in MP3 Format. Download and install VB-CABLE Driver ( links to the download page, opens in a new tab ). For the gamers, you can review the recorded discord audio with your partner to analyze the existing shortcomings. FredBoat is a free Discord music bot that delivers high-quality music to your Discord server. #discord notification #sound effect. Price: free trial The official Discord soundboard is a collection of soundbites and sound effects related to the Discord platform. To convert Apple Music songs to MP3 in order to add them to Discord, just click the Convert button. You won't notice any notifications or visual changes because lots of Download Discord Notification - Sound Effect free ringtone to your mobile phone in mp3 (Android) or m4r (iPhone). Download the Discord App and Open It in Your Desktop One of the most popular and fun types of Discord bots are music bots. 450,000 users can't be wrong. json. Record any audio and voice calls on Discord with high sound quality. BROWSE NOW >>> Search free discord Ringtones on Zedge and personalize your phone to suit you. -Works with Discord, Teamspeak, Curse, Skypse and any other audio application. #2. Software Testing Help This tutorial compares the top free Music Downloaders. This site is currently in read-only mode; we'll return with full functionality soon. The bot can only play sounds/respond to commands for servers it has been given access to. Add to Discord View Commands. Creat Download Join Honey for Windows & read reviews. Start your search now and free your phone Posted: (1 week ago) Nov 10, 2019 · Description Discord App Sound Effects and Audio Clips in MP3 Format. These sounds are not produced by me and are NOT Creative Commons Licensed. All you have to do is to click your mouse several times. wav . Discord join Discord Get started with the free voice changer for Discord in 6 simple steps: Download Voicemod and configure it correctly on your PC by selecting your main microphone as the input device. Back to Discord. And, with Discord's upload file limit size of 8 megabytes for videos, pictures and other files, your download shouldn't take more than a f One music lover finds out if music stores make the CD obsolete. Both microphone Discord Soundboard - Instant Sound Buttons | Myinstants › On roundup of the best images on www. DLMP3 Bot (Discord. Type and send the command :craig:, leave to end recording. Choose a format from MP3, WAV, AAC, M4A, FLAC, and M4B. Share the best meme soundboards with blerp using Facebook Gaming, Youtube Gaming, Twitch, Channel Points, Discord Soundboards, and Voice Chats. To set up a soundboard for Discord, first of all, you have to choose a virtual audio device like VB-CABLE, download, and install it on your PC. -Set any hotkey you want. Download and buy high quality Discord sound effects. All our sounds can be download as mp3 or wav files (wav files available to Gold Copy For Discord Bot Play, download and share Discord join sound! Stream And Free Download mp3 audio music The Great Discord - Dies Irae. Both microphone Now let's start to connect Spotify to Discord and share music with friends. Similar to Limewire, the program is very easy to use and gives MP3 files are one of the most widely supported audio file format today. 5. Now let's start to connect Spotify to Discord and share music with friends. ogg files. mp3 . Select and Install a Virtual Audio Device. Discord Sounds. Step 1. Advertisement Platforms Categories 53. It's an audio driver that acts as a virtual audio cable we'll be using as a virtual microphone on the secondary account on the second instance of Discord. In Voicemod, select the Voicebox feature on the left side of Download "thump" Sound: Download Sound. Compatible with Windows, macOS. Tactical Discord incoming. mp3, . discord dramaaa. Share and Download free Sounds for Soundboards like Soundpad or ringtones. wav and . MP3 or . "%play" and play an mp3 file. Here we choose MP3, which is the most compatible audio format and is supported by both Spotify and Discord. Capture sound from system audio card, microphone/speaker or both. I have nightmares that feature discord bloops that just don't stop. Downloading video files from the Discord app is intuitive, eliminating the need for third-party apps. Discord Disconnect And Connect Sound Download Mediafire Don't hesitate to get creative- create your own Discord soundboards filled with your favorite sounds, songs, and effects by uploading files in . g. Join Now; Desktop Builder; Sell Your Sound; Enhance every live moment with sound! Share the best sounds alerts and emotes on stream. mp3' and delete it if there is one, download the new song rename it to 'song. However, if you want to access additional sounds, custom voices, voice lab, plugins, and more, you have to buy the premium version. Another black square button will be present on the screen, this button is to stop the recording, and then you have to click on "export" to find a location for storing the file recorded. Part 4. Spotybot — can search songs on Spotify and send their links via messages. You will need to create a bot account that the bot will use to join and play sounds. The Road Home | Ye Ol' Blog | The Come On Inn | My Backstory | Sending Stones |, Copyright © 2021 The Virtual DM â ¢ Terms and Conditions â ¢ Privacy Policy Share and Download free Sounds for Soundboards like Soundpad or ringtones. The official Discord soundboard is a collection of soundbites and sound effects related to the Discord platform. Select the red button to begin recording. js Discord Disconnect Sound Mp3, Make use of your spot Near by themselves as well as their own Home windows, and hold off the closing of their application Obtain your Internet connection Use your music library backgroundMediaPlayback Use info stored on an exterior storage unit Obtain your Connection to the internet and work as a server. Install Discord and open it. You'll need to give Craig permission to join your server before you can begin You can trigger sounds by commands typed in discord chat or you can You will need to create a bot account that the bot will use to join and play sounds. ! The Road Home | Ye Ol' Blog | The Come On Inn | My Backstory | Sending Stones |, Copyright © 2021 The Virtual DM â ¢ Terms and Conditions â ¢ Privacy Policy Discord Join And Leave Sound Rapidly şarkıları indir, mobil indir, telefona indir, cep telefonuna indir, telefona yükle, android indir Posted: (1 day ago) Nov 10, 2019 · Description Discord App Sound Effects and Audio Clips in MP3 Format. Please note, when joining a new server, you will need to set your own preferences for 585 results Create even more, even faster with Storyblocks. Groovy is the easiest way. Add to my soundboard Install Myinstant App Report Download MP3 Get Ringtone Notification Sound Download "Discord Join" Sound: Download Sound. Since Discord is designed for creating communities ranging from gamers to education, every person can benefit from the Discord audio service. We are a free sound effects and royalty free music library offering thousands of tracks for instant download as both mp3 and wav files and add hundreds more every week. in the channel you've got for the bot (it should make one automagically) you type !play and it'll search youtube for you and play it. Step 2 Once the connection is done, your Spotify User name will be shown in the Settings, and you can select to display the music you are listening to on Here we set Audio Only as our choice to capture Discord audio. 8 User Rating9 1/3 Discord is a free communication platform that connects people via servers.


Sours: https://flysbj.com/ddrfcyc/38amb.php?sjiwl=discord-join-sound-mp3-download
DISCORD SOUNDS IN SYNTHESIA
Please. Don't put us to shame. - Already calmly continued Kolya. Sometimes, very rarely, Kolya still knows how to be quite normal.
You will also like:
My head made a pleasant noise. I wanted Diana even more. Sergei, I completely forgot, I need to meet my mother-in-law at the station today. I'll hit the road for an hour and come.
1595
1596
1597
1598
1599