How to Get Rid of Xfinity TV Box & DVR Fees with a Roku or Smart TV
After recently completing a 2-year contract with Comcast Xfinity, I went through another round of price negotiations and came out much better for it. Through the negotiation process, I was able to drop the total price of my cable TV, HD DVR, high-speed internet, and Xfinity Mobile (see my Xfinity Mobile review here) package to under $95 per month – roughly a 34% cost savings versus my end-of-contract price.
Having AT&T U-Verse fiber recently launch in my neighborhood could have helped with those negotiations, as I was offered new customer pricing for a fresh a 2-year contract.
What I discovered in those negotiations, is that Xfinity had changed a few things in its pricing structure on HD and DVR fees. At the end of my contract, I had been charged a $9.95 "HD Technology Fee" and $10 "Anyroom DVR Service" fee for my use of an Xfinity X1 DVR device:
Post new contract negotiation, the HD fee was gone and if I limited my DVR storage to 20 hours (the current maximum for cloud DVR), I could pay just $5 for the DVR to be downgraded to a set-top "TV Box" designation, as shown on my new bill:
Update: Comcast Xfinity is raising the "TV Box fee" from $5 to $7.50 per month, per device, starting in January of 2021.
I'll take that trade any day. But where things get even more interesting is that I found out in the price negotiation that similar to replacing an Xfinity modem with your own in order to get rid of the Xfinity modem fee (now $168/year), you can also do the same with Xfinity TV boxes (now $90/year per device).
How to Replace an Xfinity TV Box with your Own
In speaking with the Xfinity loyalty/retention specialist, I (unsuccessfully) tried to negotiation away the now $7.50 TV Box fee. He did note, however, that I could get rid of that fee if I replaced the Xfinity TV Box with my own customer owned-partner device and use the Xfinity Stream app (which includes live TV and cloud DVR).
I decided to research this further. And within the account (after clicking on "Devices"), I found this:
Step 1: Purchase a Compatible Xfinity TV Device
At the time of publish, it looks like a number of Roku devices are considered compatible Xfinity TV devices, including the following:
Update:Amazon Fire TV is now compatible as well.
And a number of specified LG and Samsung smart TV's are are considered compatible partner devices too. As noted, all can be used with Xfinity Stream's live TV and cloud DVR.
And, according to Xfinity, usage of these partner devices does not count against your internet data usage:
Does streaming using the Xfinity Stream app on a Partner Device count against my Internet data usage?
No. The goal of using the app on your Partner Device is to give you more options outside of our rented TV Boxes to access your full TV service within your home. The service delivered through the Xfinity Stream app is not an Internet service, so our data usage plans don't apply.
Step 2: Connect your New Xfinity TV Device
Connect your new Xfinity TV partner device to your Xfinity WiFi, make sure your firmware is up to date, and install the Xfinity Stream app on that device to log in and activate.
Step 3: Return your TV Boxes to an Xfinity Retail Location
You can initiate a TV Box return online, and send back your set-top TV Box device back via a UPS drop-off location with a prepaid label. Or, you can make an in-person return at an Xfinity store location near you.
Make sure you get and photograph a receipt for your set-top return, and check your future bills for the credit for using your own device!
This simple process will save you $7.50/month ($90/year) per device, and it's just one of many of the crafty ways to cut your Comcast bill down to reasonable levels.
Related Posts:
Sours: https://20somethingfinance.com/how-to-get-rid-of-xfinity-tv-box-dvr-fees/
Is a Comcast Box Necessary for HD?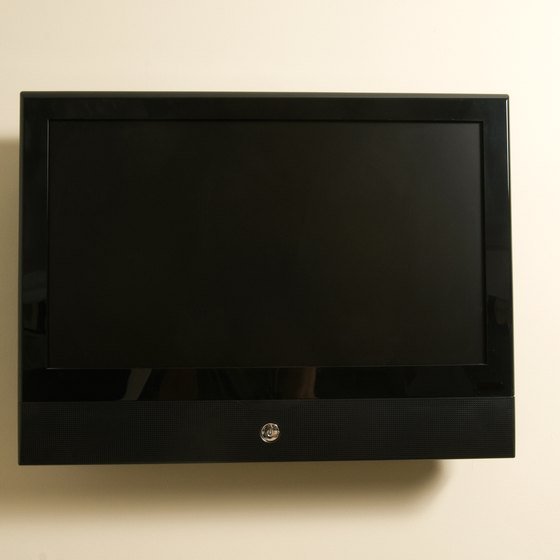 Related Articles
If you are hoping to receive high definition content from Comcast, an HD digital converter box is a requirement to use their service. You can still receive over-the-air HD via an HDTV antenna, but in order to receive HD content from Comcast you will need an HD converter box for each HDTV in your home.
On Demand
In order to use the On Demand service from Comcast, each HDTV television will need to have its own separate converter box. Comcast offers cable card alternatives for some regions, and you will be able to receive some HD content if you choose this option, but On Demand and its on-screen television guide will remain locked out for all televisions lacking an HD box.
CableCARD
CableCARD is an option offered by some cable providers, including Comcast in some regions, for televisions containing built-in HD tuners. A CableCARD is credit card sized, that you slide into the side of your HDTV in a specific port. It contains all of your subscriber information, and relays to the television what channels you have and have not subscribed for.
Over the Air HD
Over-the-air HD refers to HD channels broadcast over the wireless spectrum in much the same way analog television channels are. An HD antenna can range from a flat, envelope-sized piece of plastic mounted on top of your television, to a large roof-mounted antenna. Comcast is not the provider of over-the-air channels.
Other Providers
In most regions there is at least one alternative to the main cable provider. For example, satellite television providers provide HD channels, and so do the fiber optic providers typically owned and operated by telephone service providers. You can also investigate the various providers of HD video content on the Internet.
References
Writer Bio
Andrew Leahey has been a writer since 1999, covering topics as varied as technology how-to guides and the politics of genetically modified organisms to African food supplies. He is pursuing his J.D. while renovating an 1887 farmhouse located in the New Jersey Pine Barrens.
Image Credit
Jupiterimages/Photos.com/Getty Images
More Articles
Sours: https://yourbusiness.azcentral.com/comcast-box-necessary-hd-20628.html
Should you decide to upgrade from standard, digital cable service to HD service, Comcast will need to upgrade digital boxes to HD-capable boxes in every room of your home in which you want to watch HD channels. Standard, digital cable boxes are not capable of displaying any HD channels.
Click to see full answer.

Keeping this in view, are all xfinity boxes HD?
New X1 TV Boxes only support HD via HDMI. If you do not have an HDMI compatible TV please note that OTT apps on X1 will only playback in Standard Definition. High Definition is only compatible with HDMI connections.
Also, does Comcast have 4k boxes? 4K HDR set top boxes are available for X1 (XG1v4 or Xi6) and Xfinity Flex (Xi6) customers (they must also have a 4K television and 4K-capable HDMI cord in order to watch 4K programming). Currently, Flex customers have access to 4K programming available through Netflix, Amazon Prime Video and YouTube.
Moreover, what type of cable boxes Does Comcast have?
XFINITY cable comes with three different types of cable boxes; standard or basic digital cable, DVR and HD DVR. Set-top boxes are required to access the Comcast digital cable search menu, movies ON DEMAND and HD channels.
Does HD cable box make difference?
The most important difference between an HD-capable Comcast cable box and a non-HD box is simply that the HD box is capable of receiving HD service from Comcast. Standard, digital cable boxes are not capable of displaying any HD channels.
Sours: https://everythingwhat.com/are-all-comcast-cable-boxes-hd
Xfinity Flex Review - It's FREE ... but is it WORTH IT?
Xfinity X1
The ultimate entertainment experience
X1 brings together your live TV, sports, and music. Plus stream new episodes of your favorite NBC shows on Peacock the day after they premiere. And easily control it all with our award-winning Voice Remote.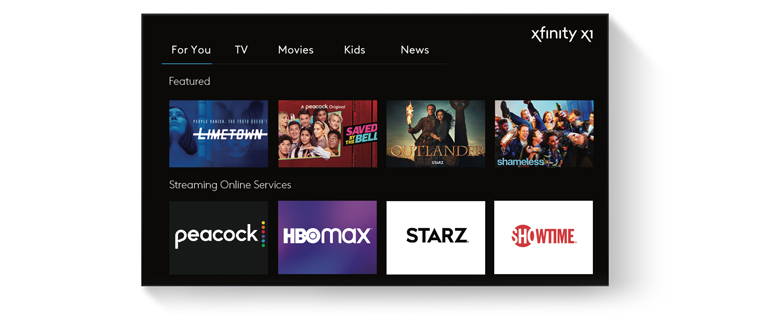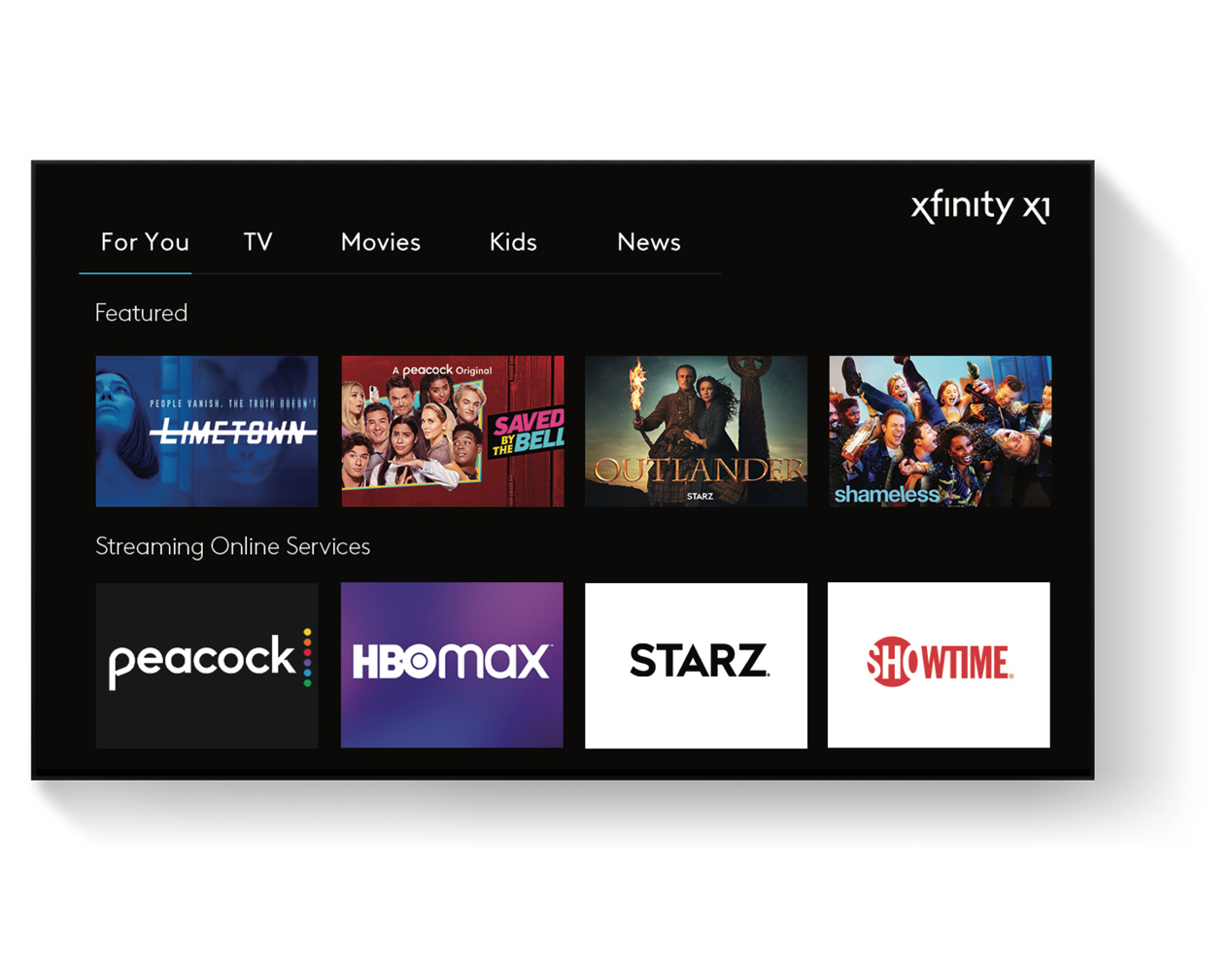 If you love it, X1's got it
Get our most complete, full-spectrum TV experience. And easily search across everything instantly with our award-winning Voice Remote.
100s of channels, DVR, 4K Ultra HD
Most free shows & movies On Demand
Streaming apps & music in one place
Peacock Premium included (a $4.99/mo value)
Stream on, my friend
Watch The Office (now exclusive streaming on Peacock), Peacock originals, mega-hit movies, shows, and more. Even stream Netflix, Hulu, Disney+, Prime Video, Youtube, HBO Max, Spotify, and Pandora.
Explore More Apps
Separate subscriptions required for certain streaming services. 
Enjoy all-new entertainment with X1
Don't miss brand new series Ordinary Joe and La Brea. Fresh episodes of your favorite NBC shows, like Law & Order: Special Victims Unit. And all the action of Sunday Night Football.
Get our best features, for everyone
Sports fans
Personalized for the teams you love, Sports Zone is a must-have for die-hards. Reminders. Stats. Suggestions. And much more.
Families
Screen time, simplified (and secured!) With easy Parental Controls, and age-appropriate shows & movies on Kids Zone.
Everyone
Voice commands, TV guide, and Voice Guidance in English and Spanish. Plus enhanced closed captioning.
DVR anything, anytime
On your TV and on the Xfinity Stream app. Just add DVR service at checkout.
Record up to 5 shows while watching another

Never run out of space with 500 GB of storage

Schedule and watch recordings on the go, download to enjoy offline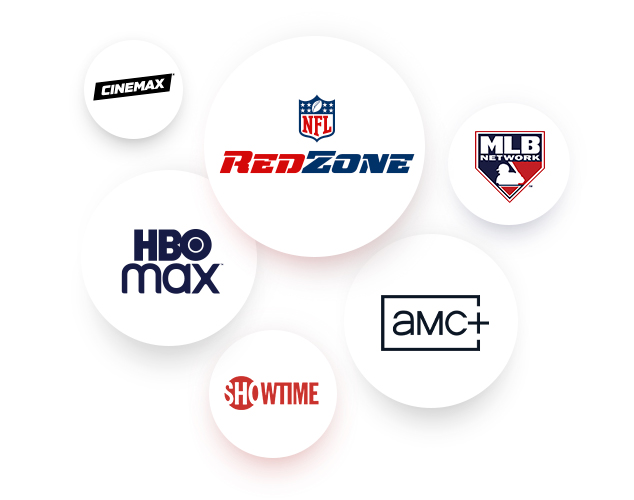 Make X1 your own
Customize your plan, your way. With premium channels, sports packages, ad-free subscription On Demand, and international programming.
Explore All Add-On Channels
Watch like never before
With the best entertainment experience, built for the latest technology and all the ways you watch.
Stunning 4K Ultra HD
Watch 4K UHD shows, movies, live sports, and Netflix the way they're meant to be seen — in ultra-high definition, for lifelike picture quality that jumps off the screen.
TV on every screen
We're talking your entire channel lineup at home. Top networks and live sports that go where you go. And DVR you can take anywhere. All on our Xfinity Stream app.
Access to Peacock, Netflix, YouTube, Hulu, Spotify, ESPN Deportes, ESPN3, Pandora, iHeartRadio and Prime Video on Xfinity X1 requires an eligible set-top box with Xfinity TV and Internet service. Subscriptions required to access Peacock, Netflix, Hulu, Spotify, Pandora, Amazon Prime Video, and Disney+. Peacock Premium has a $4.99/month value. Viewing will count against any Xfinity data plan. Restrictions apply. Not available in all areas. © 2021 Comcast. All rights reserved. Individual programs and marks are the property of their respective owners. (All Disney+ content © 2021 Disney and its related entities). © 2021 & TM Lucasfilm. Ltd
The use of Olympic Marks, Terminology and Imagery is authorized by the U.S. Olympic Committee pursuant to Title 36 U.S. Code Section 220506.
Sours: https://www.xfinity.com/learn/digital-cable-tv/x1
Box comcast hdtv
Comcast Xfinity X1 DVR Review
https://www.reviews.org/tv-service/comcast-xfinity-x1-review/
We'll help you figure out if the X1 is the right DVR for you as we go over storage space, features, the voice remote, and fees.
Xfinity's X1 DVR gives you the best of all worlds.
Xfinity's cable box gives you access to live TV, sports, loads of on-demand entertainment, your favorite streaming apps, a decent DVR storage space, and top-notch technology.
You can stream Peacock Premium for free, watch what you want within seconds with a voice remote, and get daily updates on the news and weather.
But more importantly, this DVR lets you record 150 HD or 300 SD hours of TV programming.
Let's take a deeper dive into the details to determine if Xfinity's X1 is right for you.
Pros
You'll get 500 GB of DVR storage space
The X1 provides smooth technology
It comes with an X1 voice remote control
Cons
The fees for the X1 can get pricey
There are other providers in the TV industry with more storage space
How much does Xfinity's X1 DVR cost?
Unfortunately, Xfinity has a big list of fees. And most of those fees are for the X1 set-top box.
Your first TV box is $5 per month, and the additional TV box for your living room downstairs will be $10 per month. And you'll likely want crisp HD channels ($10/month) and DVR service ($10/month).
So your X1 experience will be $40 per month on top of the monthly TV package price. Yikes.
Unfortunately, Xfinity's TV box has the highest number of fees in the TV industry, but you won't find a cable TV box similar to the X1. You might find the X1 is worth the price when you read more about the features you can't get with another DVR.
How much are the fees for Comcast Xfinity's X1 DVR?
| | |
| --- | --- |
| Fee | Monthly price* |
| First TV box | $5.00/mo. |
| Additional TV box | $9.95/mo. |
| HD technology fee | $10.00/mo. |
| DVR fee | $10.00/mo. |
*Data effective 6/28/2021.
If you want to know more about other fees Xfinity has, check out our full review, which includes regional sports and broadcast fees.
How many hours of DVR storage does Xfinity's X1 have?
The X1 Cloud DVR can store 150 HD or 300 SD hours, and your recordings will save indefinitely.
Compared to other cable TV services, the X1's storage space sits in the middle of the pack (scroll down a little for more comparisons).
How much storage space does the Xfinity X1 have?
| | | | | |
| --- | --- | --- | --- | --- |
| DVR | Storage space | Storage hours | Simultaneous recordings | DVR service fee |
| X1 DVR | 500 GB | 150 HD or 300 SD hours | 6 | $10.00/mo. |
*Data effective 6/28/2021.
To put 150 hours in perspective, you can record 30 episodes of The Office, 30 episodes of Family Feud, 20 episodes of The Murder Tapes, 10 soccer games, and 28 movies.
You're not likely to run out of space, so you and the family won't have to stress about finding more space for that final NBA championship game (since your kid so happens to have a dance performance the same night).
And to make family matters even better, you can record six shows at once when you're not at home. Or you can record five shows at once while you're actively watching TV.
Does the Xfinity X1 require internet?
The Xfinity X1 requires internet because of its Cloud DVR, which means it can save your recordings online, making it possible for you to watch your recordings with your streaming device on the go. If you already have Xfinity TV, we recommend Xfinity internet for the simplicity of one bill.
How does Xfinity's X1 compare to other DVRs?
The Xfinity X1 is one of the best DVRs in the cable TV industry, primarily because of its features and technology. But the X1 might not be the best when it comes to pricing (it's not the worst either).
It's difficult to compare pricing across all cable TV providers because all cable companies have different fees.
Some give you a better deal when you order a certain number of set-top boxes, some include the first-set top box into your plan, and some let you choose how much storage space you'd like.
To get a better idea of pricing, check out our top cable TV providers review. But, for now, we'll give you a quick rundown:
Xfinity TV's first cable box is $5 per month, the DVR service is $10, and you'll most likely want HD channels ($10/month).
Spectrum TV's monthly price for one receiver is $9. The DVR service for two receivers is the same price as the X1, but you'll get only one-third of the storage space.
Verizon Fios TV includes the first set-top box with two of its plans. If you'd like 500 HD hours of storage space, your monthly price will be $20 (that's the price of Xfinity's DVR service and HD fee combined).
Optimum TV charges $11 per month for each cable TV box. To get the same storage space as the X1, the monthly fee will cost $22.
Cox TV includes the first set-top box in your plan. And Cox TV certainly has the most generous DVR storage space, but you'll have to pay $30 each month for the 1,000-hour DVR service.
*Data effective 6/28/2021.
How does Xfinity's X1 work?
Pause, rewind, and fast-forward live TV, or schedule a DVR recording up to two weeks in advance with the X1 (so you don't miss the first episode of the new season of The Bachelorette).
Xfinity's DVR has an easy-to-use guide, free on-demand content, a hands-free voice remote, and some extra features and technology that make this X1 stand out.
How does the Xfinity X1's guide work?
Xfinity's guide is intuitive, smooth, and easy to search through.
Xfinity's X1 also makes it easy for you to record new episodes of a TV series.
Just use the search option or click on a show in the guide, click Record, and a pop-up will ask if you'd like to record the single episode or all future episodes.
We also like the Episodes button. With this convenient button, you'll be able to see all episodes that are available for you to stream.
You can access the standard guide when you click the Guide button, but you'll get more options when you click the Guide button twice.
From left to right, you can choose to see the following:
All Channels
Free to Me (on-demand titles)
HD channels
Favorites (channels you've favorited)
Trending (current popular shows)
Movies
Sports
Kids
Some guide features you movie buffs might enjoy are cast and crew information and movie reviews and ratings.
When you hover over a program in the guide, click info. Here you'll find Series and Movie Info to find more information about the actors. You can even set up recordings based on your favorite actors or directors!
Additionally, you'll see Rotten Tomatoes and audience ratings on the right-hand side when you hover over the program. No one wants to waste their time watching a movie with a critic rating of 50% or less.
How does the Xfinity X1's voice remote work?
Say your command into the voice remote, and voila! You get what you asked for within seconds.
Just say "ESPN," "Watch Paw Patrol," or "Show me action movies." You can also ask questions like "When is the next Chiefs game?" or "What's on tonight at seven o'clock?"
Another convenient feature we really like on the remote: when you click the Last button, a pop-up at the bottom of the screen lets you see the last nine channels or recordings you recently watched.
So you can just quickly jump to your favorite channel you watch every day or to the This Is Us recording you didn't finish.
First of all, you can stream NBC Peacock, Netflix, Hulu, Disney+, Prime Video, YouTube, HBO Max, Pandora, and Spotify.
And the X1 has some cool everyday built-in features, such as sports stats, weather, and news. So if you're looking to consolidate your daily activities from the couch, these features are convenient.
While you're cleaning the living room or kitchen, you can throw on Pandora and listen to your favorite jams.
If you pause your movie because your spouse has to use the restroom for the third time, the X1 will keep you entertained with rotating images. There will be beautiful pictures of animals and landscapes while recent news headlines pop up on the bottom lefthand corner.
And lastly, you'll get to enjoy everything in high-definition picture. Who doesn't love to watch a Western and feel like you're in the movie, as well?
You'll also be able to rent and buy movies from the comfort of your home.
Photo credit: Comcast Xfinity
Recap: Is Comcast Xfinity's X1 DVR worth it?
The X1 isn't applauded for nothing
Xfinity's X1 is worth it if you fall into the following categories:
You don't have a DVR (record those MLB games or cooking shows)
You have Xfinity's TV and internet service
You like the idea of a Cloud DVR so you can watch your recordings on any of your devices anytime
You want to record six shows at once (perfect for families)
You want to set up a DVR recording from your smartphone
If one of these categories made you raise your hand, the X1 would be worth it for you and your family.
If not, you can save money by not paying those pesky fees (and use it toward movie snacks).
Check out our Xfinity TV Review to find out more about channel lineups, bundles, and compatible devices.
What is the advantage of the Xfinity X1?
The Xfinity X1's greatest upside is its technology and features you can't get with another DVR.
The X1 makes it possible to do the following:
When you click on a program, you can see cast and crew information along with movie reviews and ratings.
Set up recordings based on your favorite actors or directors.
Record a show two weeks in advance.
You'll get access to lots of on-demand content.
Click "Last" on the remote, and you'll be able to choose one of the nine channels or recordings you recently viewed.
The X1 has everyday built-in features, such as sports stats, weather, and news.
Like other set-top boxes, the X1 comes with a voice remote control and lots of integrated apps such as Netflix, Hulu, Disney+, and Spotify.
The Xfinity X1 isn't included in the pricing of your Xfinity TV plan.
Your first set-top box is $5 per month, additional TV boxes are $10, and DVR service for the X1 is an extra $10.
Is Netflix free with the Xfinity X1?
Comcast Xfinity doesn't include a free subscription to Netflix with its plan, but it does include a free subscription to NBC Peacock.
Chantel Buchi
Chantel is all about finding the best tv or streaming service to watch as many football games as possible to keep her Fantasy Football team in check. Prior to being a TV and Streaming Tech Reporter for Reviews.org, she worked for NFL Network and The Alliance of American Football. Before that, she received a B.A. of Communication at the University of Utah and an M.S. in Sports Journalism at USC. Go Utes and Fight On. Contact her at
[email protected]
Chantel is all about finding the best tv or streaming service to watch as many football games as possible to keep her Fantasy Football team in check. Prior to being a TV and Streaming Tech Reporter for Reviews.org, she worked for NFL Network and The Alliance of American Football. Before that, she received a B.A. of Communication at the University of Utah and an M.S. in Sports Journalism at USC. Go Utes and Fight On. Contact her at
[email protected]
Sours: https://www.reviews.org/tv-service/comcast-xfinity-x1-review/
How to Self Install Xfinity Digital Adapters
Ahh !. Ksyusha. - Katya breathed out.
You will also be interested:
Dimka honestly tried not to touch the woman with them, but in such tightness. No chance. The insolent piston drove now over the thigh, now over the soapy ass and nothing could be done about it. However, Marina did not complain.
1651
1652
1653
1654
1655