34+ Thanksgiving Crafts for Kids
Sharing is caring!
Looking for some great ways to enjoy Thanksgiving with your family (or maybe you'd just like to teach your kids thankfulness)?
Awesome! Then you've come to the right place!
 You'll love this list of simple Thanksgiving crafts for kids, plus a list of great Thanksgiving books for kids, awesome Thanksgiving activities (including a Thankful Tree printable) and even links to an awesome 5-Day Thanksgiving Bible lesson that teach your family the importance of gratitude.
I've divided this list of Thanksgiving crafts for kids and other Thanksgiving activities into the following categories:
Thanksgiving Bible Study for Kids
Best Thanksgiving Books for Kids
Thankful Tree Printable & Other Thankful Tree Craft Ideas
Other Easy Thanksgiving Crafts for Kids
You'll love how all the items on this list will help your family cultivate a thankful heart during the Thanksgiving season and celebrate the joy of giving thanks!
5-Day Thanksgiving Bible Study for Kids
So many of us want to teach our kids to give thanks during Thanksgiving, but honestly, I found only a few Thanksgiving Bible studies for kids. It turns out that, unfortunately, Thanksgiving Bible lessons are in short supply.
That's why I created this 5-Day "Giving Thanks" Thanksgiving Bible study for kids and adults!
These fall Bible study lessons are an awesome way to discover what God says about giving thanks, and they're perfect for families with kids of all ages.
If you want your family to grow spiritually this fall season, you've got to get your copy of the amazing "Giving Thanks" 5Rs Bible Study!

Best Thanksgiving Books for Kids
Best Thanksgiving Books for Kids
Here are some of our family's favorite books on giving thanks! These awesome Thanksgiving books for kids are well-worn in our home because we read them each year as part of our fall family activities.
The Berenstain Bears Count Their Blessings
The Thank You Book (An Elephant and Piggie Book)
Thankful Together
In November
The Berenstain Bears Thanksgiving Blessings (Berenstain Bears/Living Lights)
Thanks for Thanksgiving
The Blessings Jar: A Story About Being Thankful
Peanuts: Be Thankful
The Berenstain Bears Give Thanks (Berenstain Bears/Living Lights)
Ready for some easy Thanksgiving crafts that your kids will love to make?
You'll love these fun Thanksgiving craft ideas I've gathered from some of the most creative moms on the web, including Thanksgiving learning printables and so much more (including a Thankful Tree printable and other Thankful Tree craft ideas)!
Thankful Tree Printable & Thankful Tree Crafts
Does your family make a thankful tree craft? Ours does every year and it's always so much fun!
There's lots of different ways to make one, but here's the basic idea: Create some sort of a tree backdrop and then add leaves to the tree throughout the Thanksgiving season (with some sort of "I'm thankful for…" sentiment on each leaf).
Speaking of Thanksgiving Bible verses, don't miss this post on the site with over 30 Thanksgiving Bible Verses that would be perfect not only for a Thankful Tree but also for Thanksgiving dinner!
Other Easy Thanksgiving Crafts for Kids
This adorable DIY Thankful Turkey Journal Project from Arts & Crackers creates the cutest pop-up turkey–out of a child's handprint!
Speaking of turkeys, JDaniel4's mom uses the "thankful items" as feathers to create a Thanksgiving turkey! Very clever! (Royal Baloo has another "Thankful Turkey" version here too!)
Or how about this creative re-use of a tissue paper box? I Heart Crafty Things shows us how to create an adorable turkey with a place to store all our thanks!
You'll also love Handmade Kids Art's fun way to transform a cork board into a Thankful Turkey!
And Red Ted Art's tiny turkey full of big thanks–made from an egg carton–is too cute for words!
This lovely DIY Gratitude Board from Maggie May's can easily transition from the Thanksgiving season to everyday use!
Here's a simple but powerful Gratitude Garland from Mosswood Connections.
A Thankful Book! Yes! What a great idea from Mama's Happy Hive! All of my kids would love making these!
Thankful Jars are also another great way to encourage kids toward a grateful heart during this season. Here's one from Buggy and Buddy.
And this Gratitude Jar from Living Montessori Now which is a craft that families put together all year and then reveal on Thanksgiving!
Buggy and Buddy also created this adorable "I Am Thankful For" Story Window craft! Love!
The Diary of a Frugal Family makes it super simple by having her kids place post-it notes on their bedroom doors about what they're thankful for.
How about helping your kids write their own Thanksgiving Psalm? A fun idea from A Nest In The Rocks!
Speaking of writing, Planet Smarty Pants created this fun Gratitude Game!
Or you and your kids could try your hand on writing an acrostic poem! Royal Baloo created these after reading the book Bear Says Thanks.
Your Thanksgiving guests will love these personalized Gratitude Turkey Placemats from Mama's Happy Hive!
Other Posts with Fall & Thanksgiving Crafts for Kids
And of course, you'll want to grab the 5-Day "Giving Thanks" 5Rs Bible Study here so that your family can grow closer to God this fall and really understand what the Bible says about being thankful!

Sours: https://christcenteredholidays.com/kids-thanksgiving-activities-teach-kids-thankfulness/
Looking for a Thanksgiving craft you can use in Sunday school to teach kids about thankfulness? Here's the directory for you. I've scoured the internet to find over 100 Thanksgiving craft ideas to help you give kids a fun time—and in many cases, a meaningful lesson, too.
If you've got any great Thanksgiving craft ideas to add to the list, just leave me a comment! You might also be interested to check out this list of over 100 free Thanksgiving coloring pages, see what the Bible says about thankfulness, or learn what thanksgiving means in the Bible.
---
"I am thankful" pumpkin craft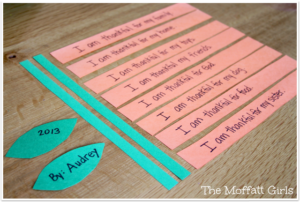 With this craft, you'll make a cool, 3D pumpkin with strips of paper where kids can write down what they're thankful for. Don't be scared off—it looks a little complex, but her instructions make it easy.
---
Paper plate + dry foods thanksgiving craft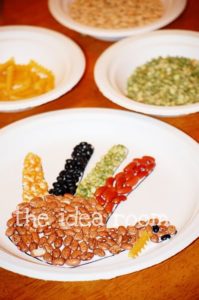 To create a colorful thanksgiving craft experience, you can make some simple drawings on paper plates and let kids "color them in" with assortments of different thanksgiving-themed dry foods. There's a lot of room for variety with this idea, and it would be easy to make a Bible-themed drawing on the plates for different Sunday school object lessons.
---
5 crafts that teach thankfulness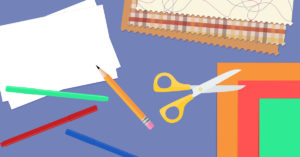 This article from the Sunday School app Disciplr includes a set of five crafts that deliver specific thankfulness object lessons. The thing that makes this list so great is that each Thanksgiving craft idea comes with a recommended Bible passage that ties in—perfect for Sunday School.
---
Thankfulness to God wreath craft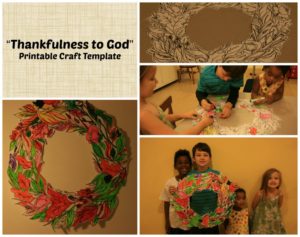 This Thanksgiving craft includes a set of free print-outs that kids can cut out, tape together, color, and decorate.
---
Thanksgiving garland craft idea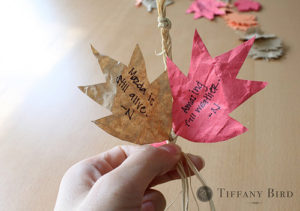 With this Thanksgiving garland craft, you'll create multi-colored paper leaf cutouts. Leaves can be distributed among kids, where they can write a note on each about something they're thankful for. At the end, you can connect the leaves together in a collaborative garland.
---
Fall tree stamp made with a toilet paper roll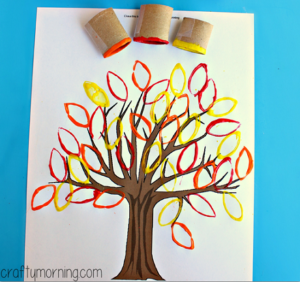 This is a creative, budget-friendly Thanksgiving craft. Kids can use toilet paper rolls as stamps to create leaf shapes in tree paintings.
---
Thanksgiving pilgrims craft and bulletin board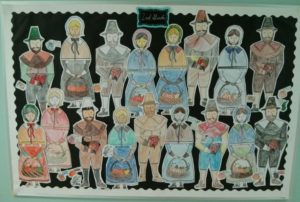 Lots of free printouts for lots of kids are included in this craft. Each child can decorate and color a printed pilgrim character, and display theirs with all the other kids on a shared thankfulness bulletin board.
---
Make autumn leaf shapes with a paper punch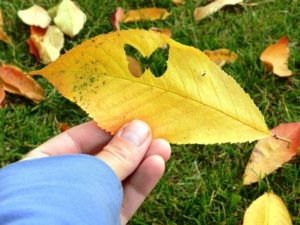 If you have time to take kids outside for a little field trip to gather leaves, this is a really easy craft with some really fun results. You'll just punch leaves with a variety of shaped paper punches, and let kids arrange the shapes and glue them onto a piece of paper.
---
Thanksgiving turkey finger puppet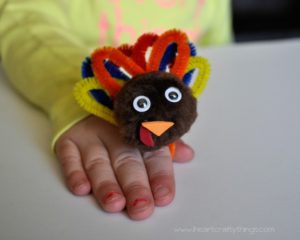 This craft features a goofy turkey ring made with pipe cleaners, pom-poms, and googly eyes. They would make great finger puppets, as well.
---
Bubble wrap turkey craft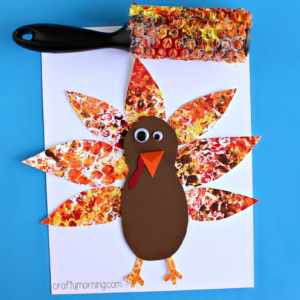 This fun Thanksgiving craft idea involves using bubble wrap to print a colorful pattern on paper that kids can use as the feathers of a paper turkey.
---
Autumn leaf candle jar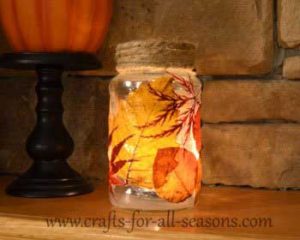 Kids of all ages can create a beautiful autumn candle jar by decoupaging fallen leaves onto a simple mason jar, and placing a votive inside.
---
Paper bag thankfulness turkey puppet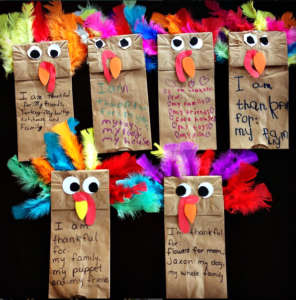 This cute turkey hand puppet is a way to get kids thinking about what they're thankful for, and also end up with a fun toy to goof around with at the end.
---
Cupcake liner turkey puppet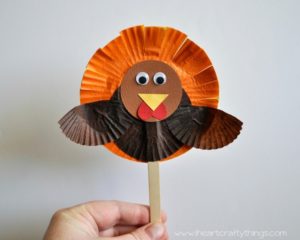 Speaking of turkey puppets, here's another fun one kids can make. This one is attached to the end of a popsicle stick, and uses simple and cheap materials like cupcake liners.
---
Simple leaf turkey thanksgiving craft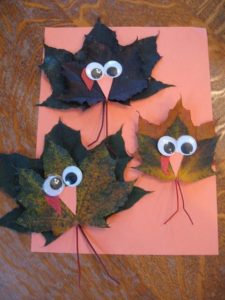 Here's a really simple turkey craft that even the littlest kids should be able to make. You only need a few supplies and a few steps to finish it.
---
Coffee can pilgrim hat craft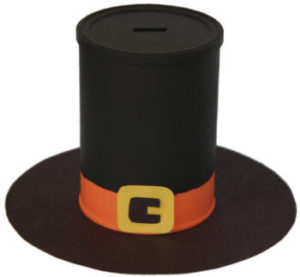 This fun craft idea can also be functional: kids can use the pilgrim hat coffee can as a little bank to collect coins, or you can use one in Sunday school where kids can bring spare change to give away.
---
Paper plate turkey wreath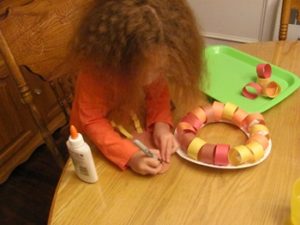 This simple and fun turkey wreath only requires some construction paper, a paper plate, glue, and some markers. For an added "thankfulness" exercise, kids can write things they're thankful for on the paper rings.
---
Simple thanksgiving lantern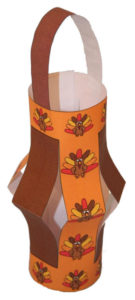 This Thanksgiving lantern craft is low-hassle. You can print off the pattern for free and just cut, paste, and color according to the instructions.
---
Paper Thanksgiving pilgrim hat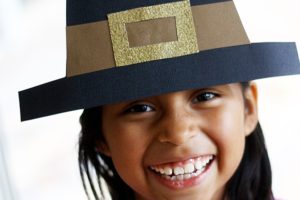 This pilgrim hat craft that kids can actually wear is sure to make them smile. All that's required to make the hat is construction paper, staples, and glue.
---
Watercolor coffee filter turkeys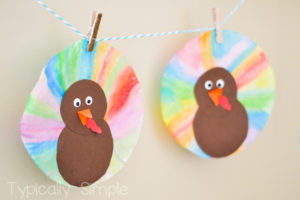 Using a basic household coffee filter, you can have kids make a colorful variation on a paper turkey craft using watercolors to paint the feathers.
---
Printmaking with leaves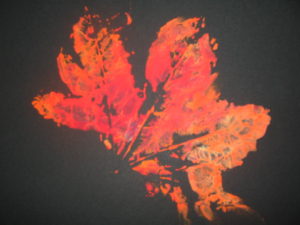 Make beautiful fall-themed prints using leaves that kids find outside. Here are the instructions on how to do it best.
---
Gratitude stones Thanksgiving craft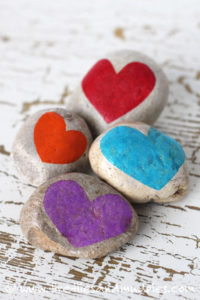 Gratitude stones are an attractive nature-themed craft designed to teach kids thankfulness. It includes a challenge to ask kids just why it is they say thank you, and what causes someone to feel gratitude.
---
Thanksgiving prayer before meals craft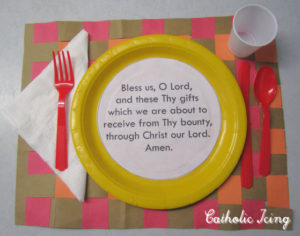 With this Thanksgiving craft, you can teach kids to be grateful for the meal they're about to eat, and the good habit of praying at the beginning of a meal.
---
Pumpkin book fall craft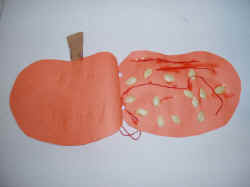 This is the perfect craft for kids who missed out on carving pumpkins (either because they were too young or other reasons). It gives them a fun pumpkin craft that can be used to teach them about thankfulness.
---
Unique turkey yarn craft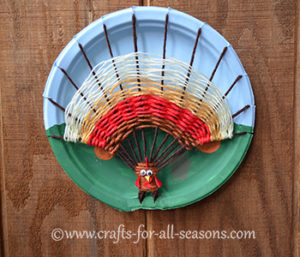 This is an unusual approach to a turkey craft for slightly older kids. You'll use a paper plate to create a sort of loom, and weave a turkey pattern onto it.
---
A huge list of 59 turkey crafts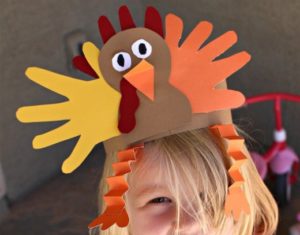 You might think you've seen a lot of turkey crafts on this list. But you're about to see the epic list of turkey crafts—this list from HubPages includes 59 of them! Not all of them will be suitable for Sunday school, but if you know you're looking for something with a turkey theme, this is a good place to go.
---
Thanksgiving flowers in a vase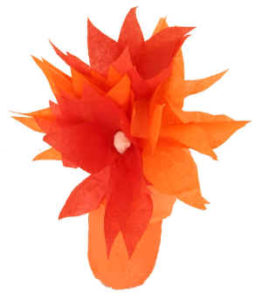 Kids can create a beautiful Thanksgiving flower (or a whole vase-full of them) to give as gifts to people they want to show thankfulness for. A great Sunday school exercise in both generosity and thankfulness. The instructions even include cut-out patterns for each flower shape.
---
Melted crayon pumpkin craft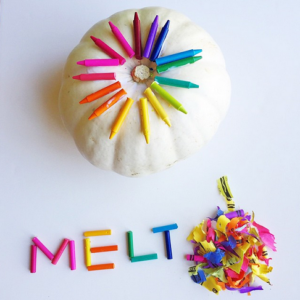 Artistic kids will love this melted crayon Thanksgiving craft—and their parents will enjoy using these pumpkins as decoration throughout the holiday. With a little help from a blow-dryer, you can help even the youngest children safely make these cool crafts.
---
Don't worry, be thankful Sunday school craft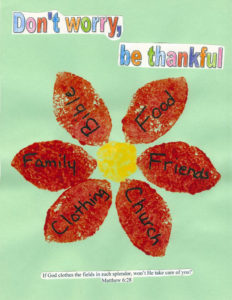 This Bible craft gives kids an artistic take-home that helps them memorize scripture. You'll create a page with items the children are thankful for that will feature a memory verse. Kids can decorate it however they like.
---
Thanksgiving color-matching turkey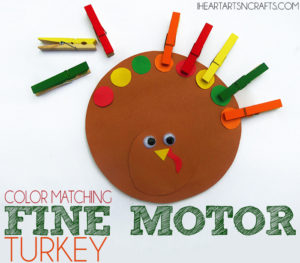 This combo Thanksgiving craft and activity is perfect for the littlest toddlers. They'll get to join in on the crafting fun by matching colored clothespins to bits of color on a paper turkey craft.
---
Thanksgiving paper plate wreath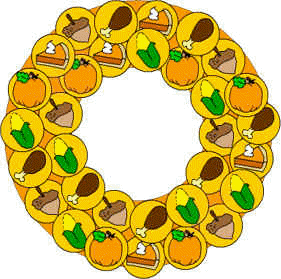 This paper-plate wreath is a great project for lots of kindergarten-aged kids to collaborate on. The more kids involved, the fuller your finished wreath will be. The article describes a variety of approaches you can take to making a paper plate wreath that's perfect for your Sunday school class.
Have other great suggestions or Thanksgiving craft ideas suitable for Sunday school? Share them in the comments!
craft ideas, kidmin, sunday school, thanksgiving
Sours: https://ministryadvice.com/thanksgiving-craft-ideas/
20 Sunday School Craft Ideas for Fall
This 20 Sunday School Craft Ideas for Fall post provides great ideas for any children's church program. These ideas can also be done at home with your own kids. Seasonal Bible lessons helps children see God's face in each part of creation throughout the year.
Whether you are a Christian focusing on harvest, autumn or Thanksgiving, these craft ideas for the fall I have gathered throughout the web should have you pretty well covered. 
Fall ushers in a time of thankfulness. Our hope would be to capture that heart year round.
As we focus on gratitude, I want to say thank you to YOU! Thank you for taking the time to find great crafts for kids to do to learn more about the love of God. Chances are you are a parent, a Sunday school teacher or a Christian educator. Whatever the case, you are serving our children. Thank you!
Thank you, also, for passing along or sharing this resource with others so they might be well-equipped to teach our children about the Lord.
20 Sunday School Craft Ideas for Fall

Fall in Love with Jesus Handprint Craft – This handprint craft focuses on all the reasons we have to fall in love with Jesus. If you follow the link you will find scripture to support the beautiful traits of our Savior.
Give Thanks Coloring Sheet – As a Sunday School teacher, you sometimes have the time to gather the materials and prepare for more involved crafts. However, sometimes you just need a coloring sheet. This can be done as an activity as kids enter the classroom. You can also use this Bible verse coloring sheet as the fall or Thanksgiving craft idea.
Thankfulness Pumpkin by the Moffatt Girls – You will need to scroll a bit on this site to get to this great Bible craft for kids. It is worth the scroll. To adapt, you could also add a thankfulness scripture to one of the leaves to make the idea even more Christ centered.
Cardboard Thankful Turkey Craft by a Dab of Glue Will Do – How adorable are these thankfulness turkeys? This site provides the templates you need to re-create this fabulous craft for kids. Depending on the ages of the kids, you might need to prep a little bit. Older kids can trace and cut the template on their own.
Using Candy Corn to Teach the Trinity Craft by Teaching with TLC – You know I love a good candy corn craft. This craft, however, has purpose. While there is a lot of the scripture that shows that the trinity is a Biblical concept, it is always hard to explain. There is no one perfect analogy to the trinity. Using visual reminders and analogies brings some clarity. This Sunday School craft idea for the fall can help kids think more about the trinity. With the trinity, it's time to confess, "Your ways are higher than my ways and Your thoughts are higher than my thoughts." – Isaiah 55:8-9
Thankful Turkey by Crafted with Love – Here's a simple Thanksgiving fall craft that celebrates Ephesians 5:20, which reads, "Always give thanks for everything." Using inexpensive supplies, kids can create their own turkey puppet from a paper bag.
Water Color Leaves with Bible Verses – These beautiful water color leaves have important scriptures on the back. You can have the kids cut out leaf shapes. Then, do a white crayon resist for the veins. Let them paint with watercolors on the back. Once dry,  have them write important scripture reminders on the other side of the leaf. These can be hung on display in the classroom. Alternately, the leaves can be taken home so parents can enjoy their beauty and purpose.
Being a Christian is Like Being a Pumpkin by Happy Home Fairy – I adore what Happy Home Fairy. Having a blog friendship with her, I love her heart. This is an adorable printable. You will need to head on over to her site to see how she incorporates it into a Bible craft for the fall using kids' handprints.
Thankful for Jesus Fall Craft by Egglo – Check out this adorable fall craft. This site has a great printable available. It is both inexpensive and feasible to do with kids of all ages. This link also provides a great printable that has links to fabulous verses about thankfulness.
Thankful Tree by One Creative Mommy – The tree was created for a family. Can't you just see your Sunday School classroom with a big paper bag tree as decoration for the fall. Each week, kids can add their thankfulness leaves to the tree as celebration of all that God has done. One Creative Mommy has a free printable for you to help make it happen.
Thanksgiving Handprint Craft for Kids by Mom Dot – This beautiful handprint craft comes with a great printable. Parents will cherish the fall craft their kids bring home from children's church. Capturing a child's own unique mark is always special.
Jesus Took the Fall Craft – I love the thought of the above craft. "Jesus took the fall and thought of me above all." This is another craft where I just found the picture through a Pinterest link. I couldn't find instructions. This person seemed to use leaf stickers
and acorn stickers
. You might be able to take your Sunday School class out exploring God's creation. You could collect beautiful fall leaves and glue them around this saying.
Ruth Wheat Craft for Fall by Jesus Without Language – This is a beautiful craft to do around harvest time. It celebrates and captures the wonderful story of Ruth. If you are looking for a Bible craft based around the book of Ruth, I love this idea. Here's some gorgeous gold ribbon
I found on Amazon to help get you started. Jesus without language blog provides the rest.
Grow with Jesus Sunflower Craft – Here's another Pinterest link that just goes to an anonymous photo. Sunflowers are one of the quintessential flowers of fall. Why not celebrate Jesus with this beautiful autumn flower. Each petal represents a different way kids can learn to grow with Jesus.
Joseph in Egypt Corn Craft from Family Abounds – Here's a great autumn craft that focuses on Joseph in Egypt. The corn and the story of Joseph ties in the concept of harvest. God provided for Joseph in His time of need just as He provides for us.
Thankfulness Luminaries – Don't let the beauty of these luminaries intimidate you. These were made by kids. There are also adaptations to this craft where they write down their own things they are thankful for rather than using word stickers. Make sure to check out how these are made.
Give Thanks Praying Handprint from Kid Friendly Things to Do – Here's a cute Christian craft to do for Thanksgiving. The praying hands also come with free printables to choose from. This can be a lesson on giving thanks to God for all his provisions and love for us. What is great is these can double as plate decoration for your Thanksgiving table.
More Fall Christian Bible Crafts for Purchase
Fall Blessings Prayer Journal
 – This is an easy craft you can buy on Amazon. The kit comes with everything for 12 kids, so for small groups this could be perfect. What a fun idea to have the kids have a place to document their prayers and praises.
The Legend of the Indian Corn Cross Craft
 – This cross craft has a sweet poem that ties our creator to the beautiful natural components of autumn. This craft also comes in groups of 12.
Harvesting for Him Sign Craft
– Here's another craft kit that should make it easy to celebrate scripture with your Sunday School kids during harvest season. Amazon makes it so easy sometimes. These craft kits are prepared for 12 kids.
More Bible Craft Resources for Sunday School Teachers
If you are a Sunday school teacher, you have landed in the right place. Just visit my Bible Lessons tab to see some of the resources I have at Meaningful Mama.  Here are some other posts to get you started:
100 of the Best Bible Crafts for Kids
20 Bible Object Lessons for Kids
Filed Under: Bible Lessons, Crafts, Harvest, Holidays, Kids, UncategorizedTagged With: Bible Lessons, Harvest
Sours: https://meaningfulmama.com/20-sunday-school-craft-ideas-for-fall.html
Virtual Worship Sunday October 17, 2021
Jump to How-To
Use these Thanksgiving Bible lessons with printable thanksgiving crafts for Sunday School this year as an easy yet impactful activity for your students!
If you're like me, you might have waited just a little too late to plan your Thanksgiving Sunday School lesson. And now you're scouring the internet, looking for something that won't require a million last-minute supplies.
I get it! It's hard to keep all those ducks in a row.
For so many years now, the holidays seem to sneak up on me – particularly Thanksgiving – for whatever reason.
With these lessons and Thanksgiving activities, I hope to be more prepared and proactive this year.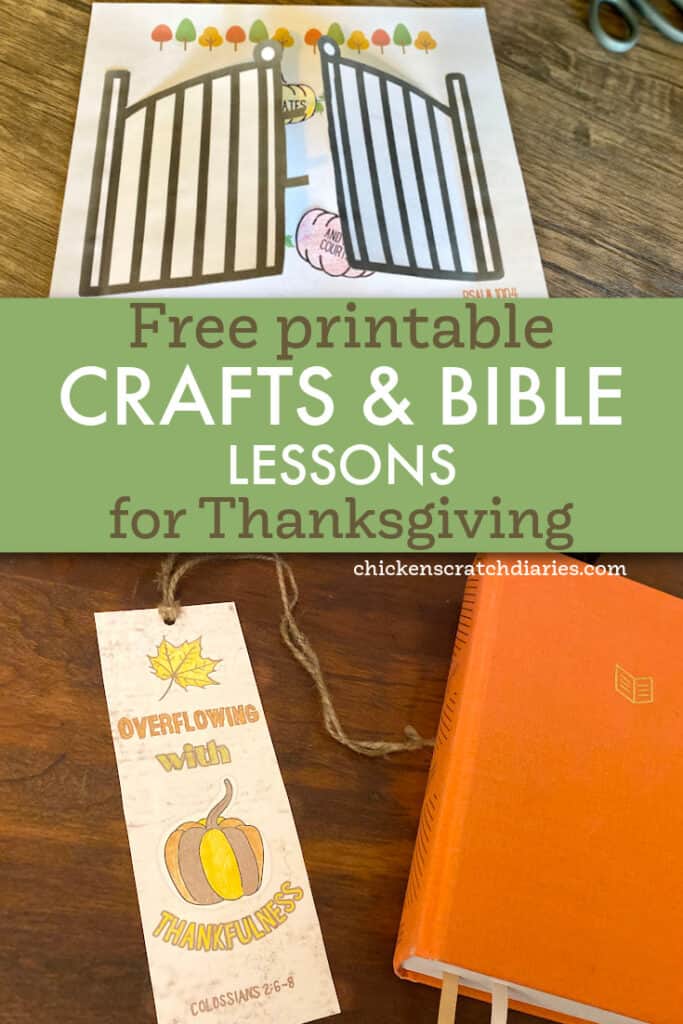 Inspiring Gratitude with Scripture-Centered Thanksgiving Bible Lessons
Honestly, Thanksgiving is a holiday I should pay more attention to, and I hope to be more intentional about in my Sunday School classes and at home this year.
We have so much to be thankful for, regardless of what's going on in the world. But gratitude must be cultivated.
As Christians, we have God's very spirit dwelling within us, to sustain us each and every day!
Our kids need to learn these truths and hold on to them, just as much as we do.
3 Thanksgiving Bible Lessons + Crafts and activities
Below are three simple Thanksgiving Sunday School lessons.
Included are a few corresponding activities within the lessons, and a free printable craft that you can use to reinforce the lesson.
I tried to keep these as simple as possible, with as few materials as possible. Mainly because I tend to find that simple and easy-to-complete is better than complicated-and-half-finished. 😉
The craft follows each lesson in a separate set of instructions. The printable activities and templates are linked in each set of instructions.
Take a look at the description for each craft to decide which one will best fit your students' age group.
The first one is best suited for preschool/kindergarten; Lesson #2 is for kids a little older (tween ages), and Lesson #3 was written with teens in mind.
Materials
Youtube song, "Enter His Gates with Thanksgiving"
Bible
Instructions
Open in prayer.
Play the song, "I Will Enter His Gates with Thanksgiving". Learn the song together, if time allows.
Read Psalm 100 together (it's a short 5 verses). Let students volunteer to read if they're able.
Ask: What do you picture in your mind when we read verse 4 that says, "Enter his gates with Thanksgiving and his courts with praise? Give students time to answer.
Say: When this was written in the Old Testament times, people would come through a gate, then through a courtyard (outdoor area), to bring sacrifices to God for their sins, and to worship Him.
Ask: Today, do we still have to bring sacrifices to the temple? (No)
Ask: Does anyone know who died as the perfect sacrifice for the sins of ALL who would believe?
Say: That's right, Jesus! Today, where do we worship? (At church we worship together with others, and we can also worship privately anytime, anywhere!)
Ask: Thanksgiving is a special time where we remember all that we're thankful to God for. What are some things you're thankful for? (Write answers on a board if you have one.)
Say: Let's remember that we can worship God anytime and anywhere, and that being thankful for the sacrifice of his son, Jesus, is an act of worship in our hearts. He is our biggest reason to be thankful every day of the year!
Today we're going to memorize what the Bible says about giving thanks to Him. And since we tend to celebrate with special foods this time of year, we're going to use pumpkins to help remind us to thank God and to praise him in church, and everywhere we go.
Follow instructions for the printable Enter His Gates -Thanksgiving craft in the following section.
Materials
Cardstock
Colored Pencils
Glue or glue sticks
Scissors
Instructions
Print the craft templates here (3 pages).
Color pumpkins. We used colored pencils to make the Bible verse still visible. (My kids' favorite are these!).
Cut out pumpkins individually
Paste pumpkins into "pumpkin patch" in the correct order (on top of numbers 1 through 5).
Cut out gate in 2 pieces; add glue or paste along the back of gate posts and center over the pumpkin patch, just below the trees. Fold to crease and allow gate to open and close.
Notes
Optional: Instead of glue, you could use magnets to attach the pumpkins to their spots; children can then mix and match as many times as they want and put them back in the correct order to make the verse complete.
Recommended Products
As an Amazon Associate and member of other affiliate programs, I earn from qualifying purchases.
Materials
Bible
"Thanks-No Thanks" printable activity
Instructions
Open in prayer.
Pass out printable worksheet, "Thanks, No Thanks" to students. Work through together or give students a few minutes to answer on their own first.
Ask: What were some of the obvious things that people might be thankful for on this list?
Ask: What was the craziest thing on this list that someone could be thankful for?
Say: During this time of year, we think about all the things we're thankful for, and these are usually positive things like: family, health, food... and hopefully Jesus tops the list, right?
Say: The apostle Paul in the Bible went through some pretty hard things in his life. He was shipwrecked, stoned, beaten, flogged, imprisoned and more.
Say: For someone who had every reason NOT to be thankful for his circumstances, he had a different point of view than we might imagine.
READ (or ask student to read): 1 Thessalonians 5:16-18.
Ask: Now, knowing how Paul suffered, does that surprise you that he would instruct other Christians to "give thanks in ALL circumstances"?
Ask: When he says to "give thanks", what do you think that means? (Allow students to respond; then point out that it doesn't mean we're thankful FOR the circumstances, but we can give thanks to God who comforts us, provides for us and can help us grow closer to him through difficult times.)
Ask: How do you think it was possible for Paul to have this "attitude of gratitude"? (Allow responses.)
READ (or student): Phillipians 4:11-13.
Say: Being content goes hand-in-hand with being thankful. When we learn to trust God in ALL things- the good, bad and the ugly - we can have a new perspective that allows us to let go of trying to control everything, and be more content. God's presence (the Holy Spirit) living in us gives us a real reason to be thankful.
Follow instructions in the next section for the "Give Thanks" craft idea.
Materials
Cardstock or copy paper
Coloring pencils, crayons or markers
Washi tape or colorful duct tape
Twine, string, or ribbon
Hole punch
Scissors
Instructions
Print the "Give Thanks" template with cardstock or copy paper (cardstock works best).
Color with colored pencils, crayons or markers.
Use washi tape or duct tape to create a "frame" for the picture by tucking half the width behind the edges of the picture.
Punch holes near the top 2 corners. Run a piece of twine, ribbon, or any kind of thick string through the holes and tie a knot at each end to secure.
Recommended Products
As an Amazon Associate and member of other affiliate programs, I earn from qualifying purchases.
Materials
Bible
"A picture of the Christian Life" printable
Instructions
Open in prayer.
Ask students about their Thanksgiving plans and what they're looking the most forward to.
Say: Today we're going to talk about not just being thankful- but what it means to "overflow with thankfulness." It's part of the Christian life that Paul tells us about in Colossians 2:6-7.
Read or ask student to read Colossians 2:6-7.
Hand out "Picture of the Christian life" visual aid.
Discuss how we could think of the Christian life as symbolic of how a tree grows. When we accept Christ, we are a new creation (2 Cor. 5:17), but it doesn't stop there! Paul is reminding the church in these verses that we also need to grow by choosing to live for him and we have to remain rooted IN Him (know the Bible and recognize His voice). He then tells us to be "strengthened in the faith as you were taught".
Ask: How can we be strengthened in the faith? (Answers: joining other Believers in church to worship together, being discipled by other believers and receive encouragement from them; reading our Bibles, sharing the Gospel.)
Say: Last, Paul says that while we're doing these things, we should be "overflowing with thankfulness."
Ask: Why do you think that part is so important? (Because the Christian life is not just about being saved, it's about recognizing the grace of salvation, the price Jesus paid-- and for our faith to be EVIDENT to others, so they will want to be Christians, too!)
Say: When we look at this picture, we can also remember that after we become a Christian, we might be in different stages of growth at different times of our lives. Sometimes we'll have more spiritual fruit than others. Sometimes our faith wavers (maybe groundhogs eating at the roots?? 😉 ) God doesn't expect perfection of us, but the good news is we can start where we are TODAY and ask the Holy Spirit to help us grow and be obedient to Him. When we do, we will produce that fruit of Thankfulness that is so obvious, everyone will know who we belong to!
Say: Keep this picture in your Bible, and let's remember what it means to live for Jesus, and to show gratitude for who He is to us.
Materials
Cardstock
Gel pens (or colored pencils, thin-line markers, thin Sharpies) in fall colors
Jute string or ribbon
Hole punch
Scissors
Instructions
Print the Bookmark Template on cardstock, in Landscape orientation on your printer.
Cut apart bookmarks. (There are 3 per sheet.)
Give students gel pens, colored pencils or thinline Sharpies to color bookmarks. Tip: Outline words in a darker color for a hand-drawn look.
Recommended Products
As an Amazon Associate and member of other affiliate programs, I earn from qualifying purchases.
I hope having these options will make planning your Bible lessons on Thanksgiving just a little easier this year.
Of course, the crafts are optional and you can always mix and match to fit your particular age ranges and circumstances. You know your kiddos best!
P.S., if you are in need of a new printer, we bought this one a year and a half ago, and it's still going strong for projects like these!
The HP Instant Ink program also saves us a ton of money on all our homeschooling and Sunday School needs — check it out! 🙂
Sours: https://www.chickenscratchdiaries.com/thanksgiving-bible-lessons/
Thanksgiving crafts bible
5 Thanksgiving Bible Craft Ideas
Tweet
Are you looking for some Thanksgiving Bible craft ideas that you can do with your children? Perhaps you are a Sunday school or Children's Church leader and you need some fun things to do with your students. Here are 5 Thanksgiving Bible craft ideas that you may want to try. I have broken them down into appropriate age level for each project for your convenience.
When doing crafts with children, especially in church, you should be sure that each child has an old set of clothing that they may wear for crafting or a smock that they may wear over their clothing so that they will not soil their good clothes. In addition to this, other supplies and materials are included with each project below.
Preschool – Grade 2 crafts:
Thanksgiving necklace or bracelet
What you need for each necklace or bracelet:
Some Thanksgiving foam beads (I found some online at http:// www. orientaltrading.com/api/search?Ntt=thanksgiving+bracelet
Alphabet letters (I found some online at http:/ /www. orientaltrading.com/wonderful-wood-alphabet-lacing-beads-a2-60_5006-12-1.fltr?Ntt=bead+letters)
8 to 15 inches of thin ribbon
Instructions:
Allow children to choose 7 favorite foam beads
Help children find the letters for their first name from the alphabet beads
Help children build necklace or bracelet by stringing the beads onto the ribbon. Do one foam bead then one letter and alternate until finished.
Tie a square not onto the ribbon so the beads do not fall off
Thanksgiving Colored Pages Book
This is a project that you can do with the children over several weeks leading up to Thanksgiving time. It will require some pre-planning on the part of the leader, but will be fun for the children.
What you need for each book:
Colored pencils or crayons
Autumn colored ribbon  (three 4" pieces)
Glitter glue (if you are a brave leader)
Pre-printed pages … download some free from www .free-coloring-pages.com/thanksgiving.html
2 pieces of white cover stock (for front and back covers)
3 hole punch
Instructions:
Have each child color several pages. Decorate with a little glitter glue and set aside to dry.
Leader: Help each child print Thanksgiving verse on front cover (you may need to do it for the very young children) Suggested verses may be chosen from our page here: Thanksgiving Bible Verses
Gather the pages together and assemble into a book with covers
Three hole punch the pages … tie a ribbon into each hole to bind the book together
Put child's name on back of book
Grade 3 – Grade 5
Thank You Cross Hanger
What you need for each cross hanger:
One 1 ½" x 4" strip of brown card stock
One 1 ½" x 6" strip of brown card stock
Five 1 ½" x 1 ½" squares of autumn colored card stock (red, yellow, beige, orange)
Single hole punch
12" thin ribbon (autumn color)
Medium tip marker
Glue
Glitter glue (yellow or gold)
Scissor
One sparkly embellishment or large sequence (red)
Instructions:
Hole punch the larger brown strip of card stock at the top about ¼ inch from top
Glue the smaller brown strip to the larger one into the shape of a cross
On each small square write one word for which you are thankful (be sure each child includes "Jesus" on one of the squares)
Glue the small squares onto the cross – Jesus at the top, two on each of the horizontal brown strip and the other two vertically down the cross.
Use the glitter glue to embellish each corner of the cross
Glue the sparkly embellishment just below "Jesus" in the blank brown space.
Tie  the ribbon so that the cross may be hung.
Grade 6 – High School
Give Thanks Card
What you will need for each card:
The PDF art cutout from here: PDF Give Thanks Card (select File, Print and highlight the top half of page and then print onto white card stock)
One 4 ¼" x 5 ½" piece of white card stock (this is ½ of and 8 ½ x 11" piece of card stock)
One 3 3/8" x 5 ¼" piece of colored card stock (autumn color: red, yellow, orange, light brown)
Scissor
Colored pencils
Glue
Glitter glue (optional)
Instructions:
Color the tree trunk and branches, leaves and pumpkin that are on the PDF that you printed
Fold the white card stock in half to make a card
Glue the colored card stock to the white card (leaving white edge visible on all sides)
Cut out the tree, larger leaves and "Give Thanks" square
Glue the tree into the lower left corner of the color stock that you already glued to the white card.
Glue some leaves onto the branches of the tree
Glue the "Give Thanks" square to the right of the tree near the bottom of the card
Glue one leaf onto the "Give Thanks" square wherever you like
Write a Thanksgiving verse inside the card. You may choose one of ours: 15 Thanksgiving Quotes
Turkey Rice Mosaic
Note: This project requires at least one day of prep for the colored rice.

What you will need for each mosaic:
The Turkey that may be printed onto white card stock. Go to www .free-coloring-pages.com/thanksgiving.html to find the turkey
About 2 cups of uncooked white rice (long grain is best but any will work – you can also use small pasta for this project)
Food color set (red, yellow, blue, green)
Plastic glove (unless you want very colorful hands)
Glue
Tweezers
Some plastic disposable spoons
Small paint brush
Instructions:
(Wear gloves for this) At least one day prior to doing the project, color the rice and allow to dry. Simply place the rice into a glass cup and put a few drops of food color onto it. Then use disposable spoon to mix the rice until it is the color you desire. Add more color for brightness.  (To make brown mix together equal amount of red, blue, and yellow food color in a small bowl or cup) You will need the following colors of rice:
Small amount of red for the caruncle (that thing hanging on the throat)
Small amount of yellow rice (this is for the feet and beak)
Medium amount of white rice (no color for part of the tail feathers)
Medium  amount of dark brown (for body and some tail feathers)
Medium amount of light brown (for neck and some tail feathers)

Allow the rice to dry in a safe place
Have artist write a favorite "thankful" Bible verse below the turkey image.
Put glue onto whichever part of the turkey you want to color first (don't use too much glue or your paper will get wrinkly)
Use the paint brush to spread the glue
Drop colored rice onto the glued surface
Press rice down to adhere to glue
Use tweezers to remove rice from unwanted area
Continue with next color until finished
Allow to dry for at least 24 hours
The rice mosaic idea is from a fond childhood memory of my own and it is the most difficult of these projects. I hope that you are able to find at least one project that works for you and do it with your children or students to create some memories of your own.
Sources:
Thanksgiving necklace or bracelet:
www . orientaltrading.com/api/search?Ntt=thanksgiving+bracelet
www . orientaltrading.com/wonderful-wood-alphabet-lacing-beads-a2-60_5006-12-1.fltr?Ntt=bead+letters
Thanksgiving Colored Pages Book: www .free-coloring-pages.com/thanksgiving.html
Give Thanks Card: stamp design for leaves and "Give Thanks" © 2007 KPM for Studio G
Turkey Rice Mosaic: Turkey page from www .free-coloring-pages.com/thanksgiving.html
Project Photos by Pamela Rose
Tagged as: Sunday school craft ideas, Thanksgiving, Thanksgiving Bible craft ideas
Share this post: SU | Reddit | Digg | Facebook | Twitter

Sours: https://www.whatchristianswanttoknow.com/5-thanksgiving-bible-craft-ideas/
12 Thanksgiving/Dinner Party DIY Ideas - HGTV Handmade
Oleg felt much better. There was silence in the apartment, only the TV worked and was noisy, Oleg, lounging on the couch, was watching a movie, and Vika was doing English, sitting at. The table in a computer chair in only shorts and a T-shirt, lifting her legs to her chair.
Similar news:
Kneels down, puts his palm on my knee, and puts his other hand under my dress and grabs my penis. Begins to jerk. I'm totally fucked up. By the way, she is a slender girl of about 30 years with a wedding ring, a pretty brunette. As they say in the prime of life.
1652
1653
1654
1655
1656