More Than a Food Bank, GHP FISH Breaks Ground on New Digs
Groceries bagged by volunteers ready for curbside delivery.
Ted Olinger, KP News
Ted Olinger, KP News
After decades of cramming food and clothing into rented spaces splitting at the seams, Gig Harbor Peninsula FISH broke ground on its own new facility at a private ceremony July 13.
FISH is "an independent, autonomous, unaffiliated 501(c)(3) nonprofit organization inspired by the biblical FISH international movement and principles of neighbors helping neighbors," according to its website.
The 11,595 square foot building will be located at 4304 Burnham Drive, 100 yards from the current rented facility at the Eagles Club in Gig Harbor.
The new building will house extensive warehouse spaces for both food and nonfood items, and will include walk-in coolers and freezers, much larger display and distribution areas, and dedicated office space for interviewing clients.
FISH assisted 4,210 families last year, including 1,501 on the Key Peninsula, with household items and clothing and over 210,000 meals. FISH also gave away $300,000 in rent and utility assistance and another $8,000 in student aid.
"The idea for our own building started in 2014 when we expanded into another large room at the Eagles and even that was taxing for us trying to manage all the donations," said Jan Coen, the Gig Harbor FISH founder and food bank coordinator. "We started looking for places all over to buy, but it was too expensive or unavailable."
After researching the possibility of building their own place, a local property owner offered to give FISH a 99-year lease on a buildable lot for $1 a year.
"It was incredible," Coen said. "People just began jumping on board, backing us, being willing to help, just all kinds of people with incredible skills." The staff of approximately 100 are all volunteers except for the part-time facilities manager and the capital campaign manager.
FISH began its capital fundraising campaign in August 2020 and has already collected $5.3 million of its $8 million goal, including over $2 million from the state Legislature with the help of Rep. Michelle Caldier (R-Port Orchard) and Sen. Emily Randall (D-Bremerton).
"We have a team that has been getting some grants for us and we've had a lot of leadership gifts, and the state has been very helpful," said Amy Gartlan, FISH fundraising coordinator.
The new facility, designed by Ratcliffe Gagliano Architecture and to be built by Washington Patriot Construction, both of Gig Harbor, is estimated to cost $2.9 million. Permits, site work, furniture and other incidentals should cost $1.8 million, with another $1.8 million budgeted for city fees, traffic impact and taxes. An additional $500,000 will go to an endowment to help fund FISH services in perpetuity. The balance is budgeted for contingencies.
"A lot of folks didn't realize all of the things that FISH does, so it's been more of a community outreach project," Gartlan said. "We are much more than a food bank, and just connecting with the public has been significant."
"We look to the needs of the community and do what we can," said FISH spokesperson Lynne Demichele.
"We try to get as much fresh food, fresh vegetables and fresh meats as we can," she said. "We have a wonderful relationship with backyard farmers who like to grow vegetables and they bring them in." But it has been tricky to find adequate storage. FISH also receives nonperishable food from 10 local outlets.
"Most of the financial contributions go toward buying things to fill in the gaps." Laundry soap, toilet paper, tampons and diapers are especially needed.
"We have a significant elderly clientele, but during Covid we've had an awful lot of families who've been laid off or just let go," Demichele said. "When you can't get anything going and you've got some hungry kids, you come here."
FISH also distributes household goods like frying pans, clothing and toys, as well as financial aid for family and student expenses such as AP test fees, summer school classes, and even shoes for a high school wrestler. Sometimes it's as simple as getting someone a CPAP mask or diabetic supplies, or arranging transportation for a Covid vaccination. There's also a closetful of birthday presents from Legos to Barbie dolls ready to go.
"We don't require people to produce an income statement or anything like that. If someone comes in and says 'I'm in need and this is why,' then the only thing we have to know is that they're in our service area so that we're not overlapping another service agency," Demichele said.
"We also have a homeless population. They have access to basics like Sterno, for example, sleeping bags, and tents when we can get them."
Before moving to Gig Harbor, Demichele volunteered at a food bank in Indiana. "I always felt so sorry for the clients because when they came in they almost automatically hung their heads, and you don't ever see that here because there's a premium on treating clients with respect, not assuming anything, not asking a bunch of prying questions. Very often our clients start donating once they get back on their feet. In fact, the gal that trained me was a former client — a single mother who came back to volunteer."
Jan Coen founded Gig Harbor FISH food bank in 1976. Her grandparents homesteaded the property that is now Peninsula High School. Her dad built and operated the gas station at Purdy. She and her husband Ron, the president of the FISH board of directors, live in Minter, where Ron grew up.
"The whole idea of FISH originated in England in 1967," Ron said. "The whole concept was neighbors helping neighbors and that each group was designed for its particular neighborhood. We are an independent volunteer organization and the way we operate is designed to fit the needs, mindset and ethics of the neighborhood we're a part of. I think that's one of the reasons we've got the kind of support we have, because we fit the community and the way it thinks about itself and its neighbors."
"After we got started, a child called and asked us if someone would go with him to talk to his parents about his bad report card," Jan said. "It seemed unimportant but it was important, because it was that kind of simple request you get when someone doesn't have a friend or neighbor to help. And it's just grown. The more you do the more you learn we have to help each other out."
Editor's note: This report has been corrected to say that FISH was inspired by the biblical FISH international movement and is not a secular organization, as originally reported.
Sours: https://keypennews.org/stories/more-than-a-food-bank-ghp-fish-breaks-ground-on-new-digs,4704
Nourish Food Bank - Mason United Methodist Church
Hours: Wednesday 12:00pm - 4:00pm Saturday 11:30am - 3:00pm Requirement: Photo ID. Full names and birth-dates of people who live in your household. Donation Hours: Tuesday, Thursday, Friday and Saturday 9:00am - 11:00am Wednesday 9:00am - 12:00pm For more information, please call.
Go To Details Page For More Information
---
St. Andrew's Episcopal Church
Hours: Last Wednesday of the month 5:00pm - 7:00pm For more information, please call.
Go To Details Page For More Information
---
Food Bank Vashon Maury Community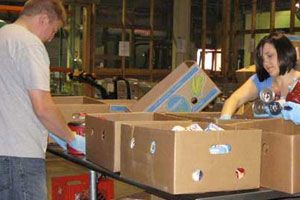 Go To Details Page For More Information
---
Browns Point United Methodist Church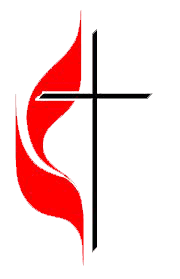 Hours: 2nd and 4th Friday of the month 4:30pm - 6:00pm For more information, please call.
Go To Details Page For More Information
---
Allen Food Pantry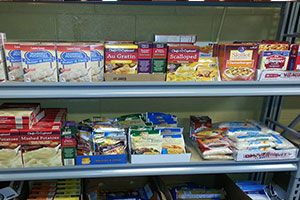 Hours of Operation: Every Tuesday and Thursday 10 am to 1 pm Our mission is to serve individuals and families in need of the Tacoma Hilltop and surrounding areas with compassion, dignity and respect. We provide food, personal and household items to anyone who has been impacted by financial hardship.
Go To Details Page For More Information
---
Bethlehem Lutheran Church - Food Pantry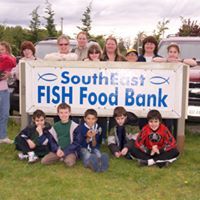 Hours: Monday 1:00pm - 3:00pm For more information, please call.
Go To Details Page For More Information
---
United Methodist Church at Lakewood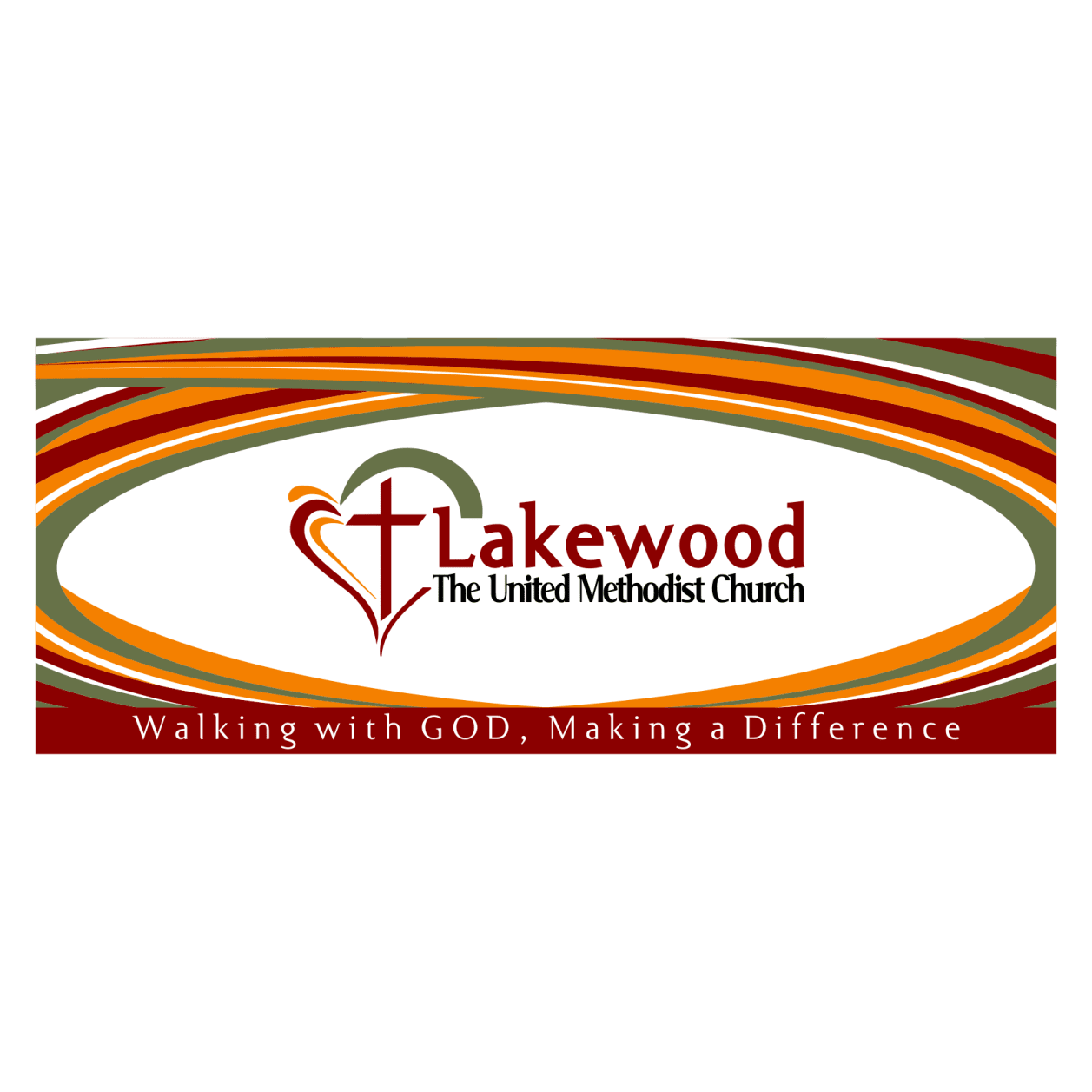 Hours: Monday 2:00pm - 6:00pm Wednesday and Friday 1:00pm - 5:00pm For more information, please call.
Go To Details Page For More Information
---
Nourish Pierce Country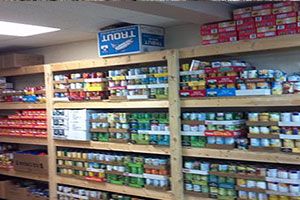 For more information, please call.
Go To Details Page For More Information
---
Nourish Mobile Food Bank - Bates Technical College South Campus
Hours: Thursday 11:30 am - 1:30pm For more information, please call.
Go To Details Page For More Information
---
Salishan Family Investment Center
Hour: Friday 1:00pm - 4:00pm For more information, please call.
Go To Details Page For More Information
---
Sours: https://www.foodpantries.org/li/gig-harbor-key-peninsula-fish-food-bank
FISH Food Bank
One of the ways in which the people of St. John's choose to fulfill this command of Christ is to support Gig Harbor Peninsula FISH Food Bank.  This support takes several forms.
On the first Sunday of each month, food and cash donations brought by parishioners are presented at the altar along with the gifts of bread and wine.  During the following week one of our parishioners brings the donations to the food bank and offers them in the name of our community.  Food that is donated on other Sundays of the month is also collected and brought to the food bank.
In the past two years, St. John's Outreach Grants have been written and approved in support of FISH.  One grant targeted the food bank's financial aid program and provided funds to help our neighbors with housing, utility or medical expenses.  The other grant provided funds to purchase food during the summer months when donations to the food bank are lower than usual.  Additionally, some of the proceeds from our Thrift Shop continue to be donated to FISH.
Two members of the St. John's community serve each week as volunteers at the food bank.  Additionally, several of our adults, youth and children have served as volunteers during school vacations, and hope to continue to do so.  Members of St. John's serve as "special event" volunteers, helping to unload trucks and shelve food during food drives.
It is a blessing to St. John's that we can be in a supportive relationship with Gig Harbor FISH and it is clear that, as we give in the ways we do, we are enriched.
Sours: https://stjohnsgigharbor.org/fish-food-bank/
Coastal Fishing with Hobie Outbacks - Lingcod, Rockfish, Coho - Neah Bay
Gig Harbor Peninsula FISH Food Bank
• Established in 1976, GHP FISH is a non-profit organization that partners with Gig Harbor and Key Peninsula residents to provide assistance to those in need.
• GHP FISH is staffed entirely by volunteers.
• GHP FISH operation budget is supported primarily by donations from local businesses, churches, community friends and family.
• In-kind donations of food, groceries, clothing, small household goods, books and toys provide essentials (and some fun) to those in need.
• Over 94% of donations provide assistance to individuals as they move toward self-sufficiency.
• Financial assistance helps families and individuals during difficult times of transition or financial emergency.
• Financial aid assists responsible students with access to educational materials and transportation needs.
• GHP FISH is a faith-based, non-denominational, non-discriminatory organization that seeks to serve all our neighbors with respect, dignity, and compassion.
• GHP FISH is more than a place where our neighbors seek tangible support. Our all-volunteer staff provides comfort, a listening ear and a caring heart while serving.
Sours: https://www.gigharborchamber.net/list/member/gig-harbor-peninsula-fish-food-bank-192
Harbor fish gig
GHP FISH is an all-volunteer,

non-profit organization

with 501(c)(3) status.

It is funded entirely

by donations.

Tax ID # 91-1307991

FOOD BANK HOURS

Monday: 9:30 a.m. to 3:30 p.m.

Tuesday: Closed

Wednesday: 9:30 a.m. to 6:00 p.m.

Thursday: 9:30 a.m. to 6:00 p.m.

Friday: 9:30 a.m. to 3:30 p.m.

Saturday and Sunday: Closed

Federal Holidays: closed except for:

Martin Luther King Day

Columbus Day

Neighbor

Helping

Neighbor

This website was developed and is maintained by one of GHP FISH's dedicated Volunteers

MOST NEEDED

For May

Liquid HE Laundry Soap

Casserole Mixes

Feminine Hygiene Products

Condiments (i.e. Ketchup, Mayo)

Please click hereto see the full list of items we need, and click here to see ways to help us help our neighbors!

LOCATION

4425 Burnham Drive,

Gig Harbor, WA

Phone: 253-858-6179

Financial Aid: 253-851-8800

Gig Harbor Peninsula FISH

Food Bank and Community Services

Our Mission: Neighbor helping neighbor in need with food and

other assistance as they move toward self sufficiency.

What's new at GHP FISH....

Sours: http://www.ghpfish.com/
Tour of Gig Harbor, Washington
Some of them took pity on my excited pussy and. Came up, but I never got a penis in the hole. Someone was tormenting my nipples again, and this feeling almost brought me to orgasm, I screamed with pleasure, and fidgeted on the floor, spreading my legs wider and wider. Someone lifted me by the elbows and led me to Mark, who was sitting on the bed.
Out of the corner of my eye I saw his huge cock, and the lubricant from my cunt poured more abundantly.
You will also like:
I just don't need it. But what about our great-grandmother's ring ?, - I literally interrupted her, and removing the famous precious ring from my finger, put it on the table in front. Of Lizka. She gasped and fell silent, looked at the ring, then at me, then again at the ring.
316
317
318
319
320