About The Pack
Soul music—an African-American invention of the 1950s and '60s—became famous for its funky grooves, bluesy inflection, catchy vocal melodies, and a generally positive, upbeat vibe.
Nearly every conceivable chord progression, outside the limits of jazz, has appeared within the long history of rock music.
There is something very human in soul music, something powerful and connecting.
To create this pack for you, we studied the top tracks on Billboard, Spotify and other platforms to find the common threads and patterns between the melodies.
And, using the knowledge we gathered, we wrote melody after melody until we narrowed it down to the very best 120 which you'll find inside this pack.
Plus, because these melodies are in MIDI format rather than audio, you have the ability to use them straight out of the box or transpose/edit the notes to your exact taste.
You can use the Unison MIDI Melody Collection with…
Leads to create the driving force of your track and captivate your listeners.
Plucks to fill out the high-end of your mix.
Pads to add movement and complexity to the rest of your composition.
Keys to create the structure and foundation for your tracks.
Arpeggios to brighten up the song and add those extra finishing touches.
The Unison MIDI Melody Collection will help you…
Eliminate the need to spend years learning music theory by having all the melodies you need.
Have an instant, perfect-sounding foundation for your tracks to start & finish them quickly.
Get instant inspiration from all the new melodies available to you.
Learn exactly how captivating melodies are made by viewing the MIDI note patterns.
Skyrocket your progress as a producer by finishing more tracks than ever.
To get your copy now, simply click "Add To Cart".
Watch how it works:
Frequently asked questions.
1. What's inside the pack?

This pack contains 120 unique genre-specific melodies spread evenly over the 12 different keys of music.
2. Do I need special software to use the pack?

Nope. All you need is your DAW such as Ableton, FL Studio, Logic Pro, Cubase, Reason, Pro Tools & all others. The MIDI files work with and are playable by any virtual software instrument such as Serum, Massive, Sylenth1, Kontakt & all others.
3. How will this product be delivered to me and how quickly?

The download for the pack will be enabled in your account immediately after your purchase.
4. Are the MIDI files royalty free?

Yes, all the MIDI files are 100% royalty free and cleared for commercial use. You can use them in your music however you want.
5. What payment options are available?

We securely accept payments by all major credit cards or Paypal. You can select your preffered method at checkout.
6. What if I'm unsatisfied with the pack?

Here's the deal. We stand behind our products 100%. If you don't absolutely love the pack, just email [email protected] within 60 days and we'll give you 100% of your money back. No questions asked. No hard feelings. Try it out 100% risk-free, you have nothing to lose and everything to gain.
7. How do I contact customer support?

Simply email [email protected] and our friendly support team will be more than happy to assist you.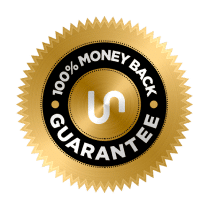 60-Day Money-Back Guarantee
We stand behind our products 100%. If you don't absolutely love the pack, just email [email protected] within 60 days and we'll give you 100% of your money back. No questions asked. No hard feelings.
Secure Payment
All orders are processed through a secure payment network. Your payment information is safely encrypted with 256-bit SSL technology and your information is never shared. We respect your privacy.
Sours: https://unison.audio/product/unison-soul-midi-melody-collection/
Krieg, an old master at the violin, is dying. His last days on earth are embittered by the fact that he has been called upon to make good certain promissory notes which he once had endorsed for a friend. Payment of the notes is demanded. The life savings of the old violinist are consumed. It means that Elsa, his daughter, will be a penniless orphan. Here Edler, the manager of a phonograph company, steps in. He proposes to Krieg that the latter play his masterpiece, "The Sunbeam Path," for the making of a phonographic record. Krieg agrees, then summons all his fast ebbing strength to play the great piece once more. He is sure that his royalties will keep Elsa from want. In gratitude the old man promises to guard ever the agent from the heavenly world to which he (Krieg) soon is to journey. After the old man's death. Elsa and Edler are married. They are blessed with a little daughter, Agnes. Their domestic happiness is complete until Dehotl, a famous pianist, comes between them. Coming home one night Edler discovers Elsa in the pianist's arms. Through the power of his talented lingers upon the piano, Dehoff worked evil influence on the young wife. With drawn revolver, Edler advances into the room. There is murder in his heart. Ere he can raise the gun to fire, the strains of "The Sunbeam Path" strike sweetly on his ears. The sound comes from their little daughter's bedroom. She has placed the record on the instrument, and a vision of the white-haired old master has appeared. Elsa, too, hears the strains, and she is awakened to a realization of Dehoff's subtle intent. She repels the man who would destroy her home. Edler, all thoughts of violence driven from his mind, by what he has witnessed, takes his wife in his arms. Together they go to their child's bedroom. As they embrace near the sleeping child, again the vision of Krieg appears, thankful and rejoicing. The old music master has kept his promise, and repaid the debt of gratitude. —Moving Picture World synopsis
Please enable browser cookies to use this feature. Learn more.
Sours: https://www.imdb.com/title/tt0467094/
Download Sizes
New Weekly Specials Out! Save Up To 70% Off! Shop Now
New Weekly Specials Out!
Save Up To 70% Off! Shop Now
"Melody & Soul" is the latest addition to Origin Sounds synth-heavy library of sample packs. Characterised by bouncy and rubbery sonics, perfect for that popular contemporary future sound.

The music loops folder is your perfect starting point. The bass loops are packed full of character, from thumping transients to legato glides. The chord loops are typically bright and wide, but retain a retro vibe with additions of wurlis and Rhodes. The melodies have a crystal clear sound, perfect for cutting through dense mixes. We have also included 20 stacked song starter loops combining previous samples, as well as accompanying MIDI allowing you to manipulate each loop further.

Our folder of diverse drum hits contains a wealth of expertly crafted samples. The 30 kick drums are all processed with care, with clear transients and airy tails, allowing you to simply drag and drop into your projects. The percs and tops range from crisp foley hits and metallic strikes to live dusty cymbals. Our library of 30 snares are perfect for multiple uses, from top layers to transient hits, there's plenty in there to suit your needs.

If you're looking for a more immediate workflow, then our drum loops are for you. In this folder we have included 20 punchy rhythms and dynamic grooves, as well as accompanying renders of percs and tops and kick snare. As a bonus, we have included an extra 10 perc loops for an additional layer in your productions.

Our music hits folder is packed to the brim with fuzzy, retro analog one shots, all pitched to C. The sounds are typically quite dry, providing an ideal canvas for personal processing. The bass one shots are comprised of a further 20 digital samples, sticking to the primarily simplistic-retro sound palette, allowing you to manipulate each sound accordingly to fit your tracks.

Finally, explore our folder of 30 SFX, encompassing a range of various sonics, from noisy risers, to modular synth sweeps, to deep impacts, each sound has been crafted with user workflow in mind, making it especially easy for you to drag and drop samples into your projects without issue.

This pack is the perfect accompaniment to any electronic producers sample library, the sounds expand far beyond RNB to genres such as future bass and synth funk. Make sure you don't miss out!

Product Details:
- 120 Drum hits
- 20 Drum loops (With stem bounces)
- 10 Extra percussion loops
- 20 Bass loops (With MIDI)
- 19 Chord loops (With MIDI)
- 20 Melody loops (With MIDI)
- 20 Song-starter loops
- 40 Musical one shots
- 30 SFX
Version
Compressed Download Size
MIDI Files/WAV Download includes
Full Pack: 501 MB
*When ordering the download product from Big Fish Audio you will be given one or more links for each of your product purchases. The links will be active for 24 hours. During this time you should download the file and expand it. You can return to your Big Fish Audio account at any time and download your products. You will find your products in the "My Products" area of your account page.
The Following End User License Agreement is included with Melody & Soul - Future RNB Feels. This License is only valid for the individual who has purchased an unopened, new and lawfully made copy of Melody & Soul - Future RNB Feels from a dealer or distributor authorized by Big Fish Audio.

"The samples contained on our products are licensed, not sold to you, the individual end user, by Big Fish Audio. This non-exclusive, non-transferable license is granted only to the individual end user who has purchased an unopened, new and lawfully made copy of this product from a dealer or distributor authorized by Big Fish Audio. All samples remain the property of Big Fish Audio and are licensed only for use in the creation of a recorded or live performance that includes the licensed samples as part of a derivative musical work created by the licensed end user. This license expressly forbids resale, rental, loan, gift or transfer of these samples in any format or via any medium, except as part of a derivative musical work. This license does not allow you to include the samples, whether unmodified or as part of a derivative work, in any music library or sample library product. However, a "special use" license may be requested from Big Fish Audio, free of charge, if you wish to use this product as part of a musical work intended for use with music libraries (some conditions apply, and Big Fish Audio retains the right to refuse any request that does not meet those conditions). Any unlicensed usage will be prosecuted to the maximum extent possible under the law."
Sours: https://www.bigfishaudio.com/Melody-Soul-Future-RNB-Feels
প্রত্যাশা - Prottasha - Melody Of Soul - Official Music Video
Hold to You
Melodies for the Soul · 2018

Your Love
Melodies for the Soul · 2018

There for Me
Melodies for the Soul · 2018

Watch Your Back
Melodies for the Soul · 2018

Praize
Melodies for the Soul · 2018

Decide (feat. Scooby)
Melodies for the Soul · 2018

When I Pray
Melodies for the Soul · 2018
Sours: https://music.apple.com/us/artist/melody-soul/1009384857
Soul melody
He opened the door and put Lilya on a pile of straw, face down. His sister just lay there and didn't resist. The guy played a little with his cock, bringing him to alert.
Melodies of the soul
I would finish right away again. Treason, wife's pranks Somehow at the wrong time, a good friend came to me. No, it's not that he was unwanted. It was just that at this time I was doing repairs in our small apartment.
Similar news:
"No, let's go to the steam room, and then to some water" - Natasha said in a drunken voice. "Okay, just now I'll call Sveta" - and I went to the room with the pool, and Natasha took a sheet and. Went to steam room.
42
43
44
45
46