Sicard worked all the way through school, eventually attending Duke University and Harvard Law School. Upon graduating, he landed at McKinsey & Company, but because of a cross-country bicycle trip, he was the last new recruit to show up to the job, and everyone else had already picked their first-choice industries. The leftover sector was insurance, but Sicard quickly found out how much he enjoyed working in the space – so much so that after his time at McKinsey, he became COO, North America and member of the Global Executive Council at Willis (now known as Willis Towers Watson), which at the time was focused on combining different entities across geographies, post-mergers.
Sicard followed up his five years at the global broker with a stint at Vanderbilt University's Owen Graduate School of Management. In 2007, he was contacted about an opportunity at USI, which was going through similar challenges to Willis.
"USI was public and had done a series of transactions, and there was an opportunity to take the company private and bring the firm together," Sicard says. "That held for me a lot of appeal and interest, so that's when I joined USI as the chairman and CEO."
Leading a transformation
The next 13 years saw a massive overhaul of the brokerage. While some leaders might have seen roadblocks to success, Sicard saw a team that had the potential to be "extraordinary," with the vision and resources to build a company that was "truly different, better and special."
"It wasn't without its challenges – organically, the firm was declining, had low profitability, cash problems and issues, and we were entering into the worst economy to that time since the Great Depression," he says. As an acquirer of agencies, USI had many silos to break down that would transform the organization into a cohesive team, sharing expertise and solutions all the way across.
To bring USI into a new era, Sicard and the leadership team developed a value proposition, called the USI ONE Advantage®. He describes it like this: If a patient is facing a risky medical procedure, would they prefer to work with one individual doctor or "the entire medical community" who are all laser-focused on the patient's issues and related solutions?
"When the risks are high, and you have a choice of a fine individual doctor or a doctor standing on the shoulders of the entire medical community, I would always choose the latter," says Sicard. "That's what we do at USI – that's the ONE advantage."
The 'O' in ONE Advantage stands for 'Omni.' USI's size, scale and scope allows the firm to pull together all of its expertise to help clients navigate their unique risks, which is deployed via Omni, USI's one-of-a-kind knowledge and solution platform. Sicard describes it as "the Google-ization of every risk management and employee health solution ever created, and deployed in a single 24/7, Apple-easy, AI-assisted knowledge engine."
The 'N' in ONE Advantage refers to the network of resources available across the organization, while the 'E' reflects the enterprise huddle process – where, just like the entire medical community, USI pulls together its Omni knowledge and network expertise to customize insurance and risk advice for each individual client.
"Through the ONE Advantage, USI has brought a different and better set of ideas and solutions to an industry that has not historically been known for teamwork and innovation," Sicard says, adding that the value proposition is especially important today, considering that the challenges clients face in this risk-laden landscape could mean life or death for both businesses and individuals. "The stakes couldn't be higher, and relying on an individual's solo expertise creates the risk of having gaps in knowledge, expertise, solutions and innovations."
Putting people first
Clients have seen the benefits of the ONE Advantage, as has USI, which has achieved higher client retention rates and has grown its customer base by attracting new prospects who couldn't find a comparable approach in the marketplace. As the company grew – eventually quadrupling in size – its workforce also expanded. Sicard learned at a young age the importance of paying it forward, and he established a workplace that has been recognized in the insurance industry as one where employees can thrive.
Some of USI's programs that go beyond standard benefits include USI Cares, which steps in when team members and their families are facing difficult times, offering help without any obligation of payback. There's also the I'm With U diversity and inclusion program, which brings USI's teams together to understand each other, uncover individual biases and unify across the organization.
"Just like we'll never stop innovating for our clients, we'll never stop striving to create a truly special place for our people," Sicard says. This approach is supported by USI's unique capital structure – it is the only employee-owned permanent capital firm among the large brokers. USI has more than 1,000 employee-owners, "and it's personal for us," Sicard says. "We invest in people, innovation and talent, not with a short-term mindset, but to be leading for our clients and people 10, 15, 20 years from now."
While USI has certainly achieved growth over the past 13 years, 'big' was never the game plan – instead, it became the byproduct of being great at each individual client and team member interaction. Looking ahead, Sicard says, "We are looking to not be a player in the marketplace, but the go-to firm for continuous innovation of different and better solutions for today, 2021 and decades beyond."
Sours: https://www.insurancebusinessmag.com/us/people/one-of-a-kind-244139.aspx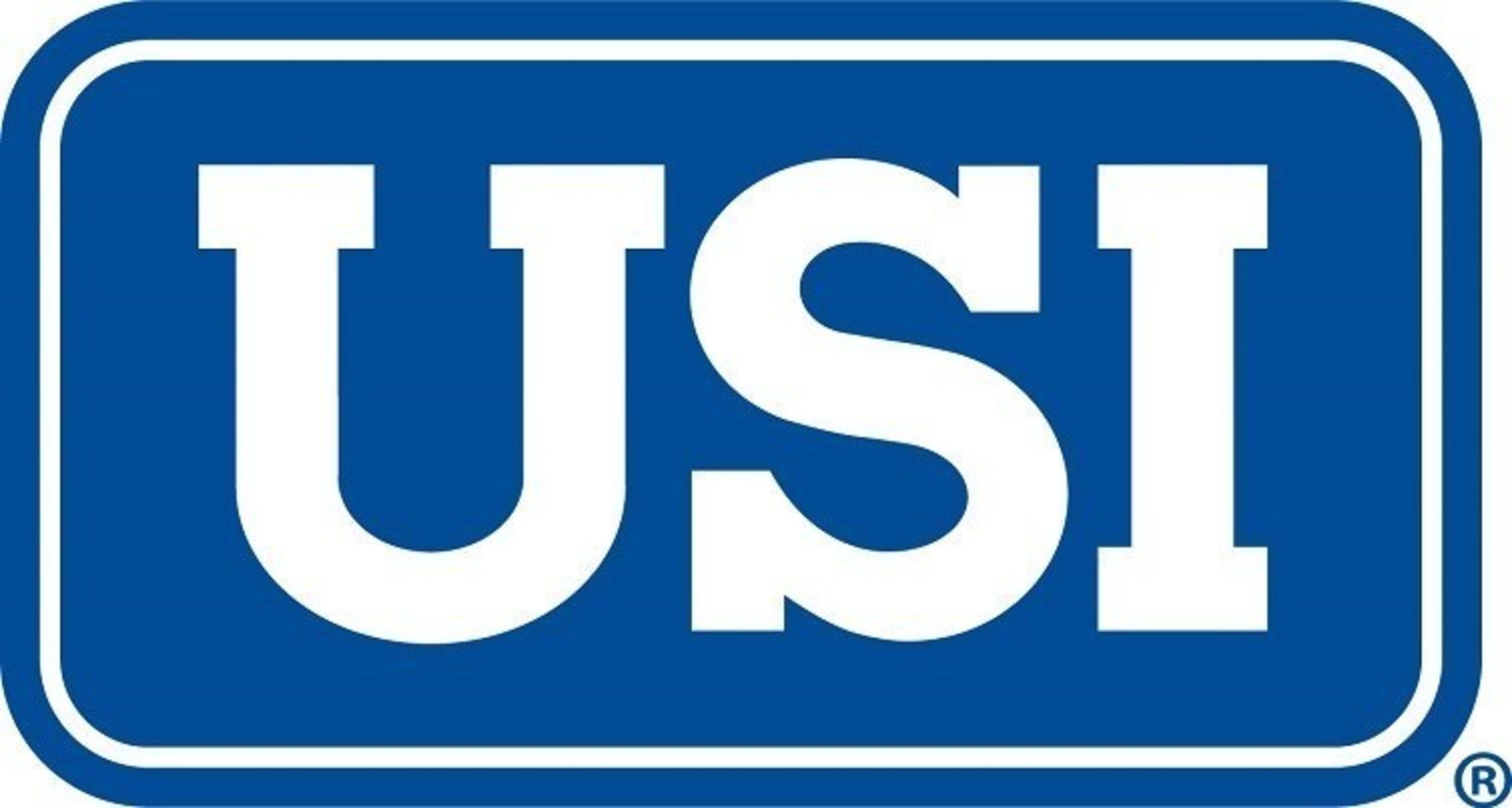 Contact: Cam Schilling | (206) 508-5626 | [email protected]
What truly distinguishes USI as a premier insurance brokerage and consulting firm is the USI ONE Advantage®, a game-changing value proposition that delivers to clients a robust set of risk management and benefit solutions with bottom line financial impact. USI ONE® represents Omni, Network, Enterprise—the three key elements that set USI apart from the competition.
Through USI ONE, we develop strategic, timely and effective risk management and benefit programs in terms that are easy to understand, and we demonstrate how the solutions can have positive economic impact.
---
PROS Endorsed Vendors
Compliance Alliance | Critical Insights | Glory Global Solutions
Kaye-Smith | KeyState | Harland Clarke | Newcleus | Office Depot
PayNorthwest | StrategyCorps | USI
Sours: https://wabankers.com/usi
Top insurance brokers, No. 10: USI Insurance Services LLC
2020 brokerage revenue: $1.95B
Percent increase (decrease): 6.4%
Mergers and acquisitions supplemented by some organic growth comprised the formula for growth at USI Insurance Services LLC in 2020.
The broker saw only marginal organic growth last year but is expected to return to mid-single-digit organic growth in 2021 and remains committed to recruiting more staff. 
Valhalla, New York-based USI reported $1.95 billion in brokerage revenue in 2020, up 6.4%, but slipped one place to No. 10 in Business Insurance's ranking of the world's largest brokers.
"We expect mergers and acquisitions to support growth, mainly focused on tuck-in acquisitions," said Francesca Mannarino, a New York-based associate director at S&P Global Ratings. USI also made some "more materially sized acquisitions in 2020," she said. 
USI's June 2020 purchase of Minnetonka, Minnesota-based broker Associated Benefits and Risk Consulting in a $266 million cash deal from seller Associated Banc-Corp added 400 staff to USI's ranks. 
At the time, Associated Benefits & Risk Consulting was the 39th largest broker of U.S. business, according to Business Insurance's ranking, reporting $92.6 million in 2019 brokerage revenue, mostly employee benefits and retail business. 
In October, USI bought Nashville, Tennessee-based employee benefits and human resources company Findley Inc., which added some $41 million in annualized revenue, according to Ms. Mannarino. 
Michael J. Sicard, USI's chairman and CEO, said 2020 was an active M&A year for the brokerage. Privately held USI does not disclose the number of deals it closes or exact revenue figures. 
Phil Trem, president, financial advisory, for Woodmere, Ohio-based mergers and acquisitions advisory and consulting company Marsh, Berry & Co. Inc., said its research shows USI completed 10 acquisitions in 2019, 10 more last year and six so far in 2021, putting the broker slightly ahead of its historical pace for deals. 
Pricing for acquisition targets is rich. "Valuations have never been higher than they are today, and they continue to go up," Mr. Trem said, adding that pricing levels may be as much as 10% higher than just six months ago. 
"Valuations today for the industry are at the highest level they've been on a historical basis," Mr. Sicard said. 
The acquisitions also help provide a steady stream of new talent along with recruitment by USI.
"They are very heavy in terms of producer recruitment and continue to invest in that initiative, specifically citing that if it's a little dilutive to margins at the outset, they have a long-term view and focus," Ms. Mannarino said.
"We're making hundreds of new hires a year," Mr. Sicard said. "Think of it as a nine-figure investment for USI. It's very material." 
USI was able to achieve slightly less than 1% organic growth for 2020, in line with S&P's forecast, Ms. Mannarino said. The forecast is for the broker to return to the "low-single-digit range" of organic growth for 2021, she said. 
Like many brokers, USI saw its business constrained in 2020 by the economic slowdown tied to the COVID-19 pandemic. The broker was, however, "able to adapt to selling strategies virtually with good digital marketing," underpinned by its Omni technology platform, said Julie Herman, director in New York with S&P Global Ratings.
While increasing commercial primary insurance rates helped to offset some of the decline in exposures, Ms. Herman said brokers may not reap the full benefits of insurance price increases if their clients' spending remains flat. 
"They might have a certain amount they can spend on an insurance program, and with rates going up, clients are going to have lower limits, change deductibles to more easily absorb rate," Ms. Herman said.
Commercial insurance rates are expected to continue to rise, Mr. Sicard said. "In the near term, we expect to see rate pressure in single to double digits across most lines of business," with loss affected accounts seeing rate pressure of 20% to 40% and even higher, he said. 
USI has for roughly the past year been analyzing locally available data on infection rates, hospitalizations and more to guide small amounts of employees back to offices, but the vast majority of the workforce through June was still working from home, Mr. Sicard said. 
Moving forward the broker will likely implement a hybrid model of home and office work, Mr. Sicard said. 
Sours: https://www.businessinsurance.com/article/20210712/NEWS06/912342974/Top-insurance-brokers,-No-10-USI-Insurance-Services-LLC
OMNI - PARALLAXDREAMS160
Top insurance brokers, No. 9: USI Insurance Services LLC
2018 brokerage revenue: $1.67B
Percent increase (decrease): 1.9%
Fallout from the integration of former rival Wells Fargo Insurance Services USA Inc. crimped USI Insurance Services LLC's revenue growth last year, but the brokerage remains well-positioned for future expansion, analysts say.
In particular, USI's investment in technology helps facilitate communication and collaboration throughout the firm, they say.
The Wells Fargo Insurance deal in 2017 more than doubled USI's revenue. USI maintained its ninth spot in Business Insurance's 2019 rankings with $1.67 billion in 2018 brokerage revenue, but that represented less than a 2% over 2017's pro forma revenue.
The limited increase in revenue is a result of an expected decline in Wells Fargo Insurance revenues resulting from the departure of producers prior to the announced sale of the business to USI, which USI has largely stemmed, according to Ed Bowler, USI's chief financial officer. The lack of investment in the Wells Fargo business prior to the announced sale was also a drag on growth, he added.
Over the past two years, however, the brokerage has added more than $600 million in revenue and 3,000 staff through mergers and acquisitions, according to Mike Sicard, chairman and CEO of USI. Other significant acquisitions include the May 2018 closing of the previously announced purchase of Key Insurance & Benefits Services Inc., formerly part of KeyBank, headquartered in Buffalo, New York.
Mr. Sicard said "the past 18 to 24 months have been one of the most exciting growth periods" since he joined the broker as chairman and CEO in 2007.
USI's proprietary Omni technology system helps the broker, analysts said.
"They've created a platform that stitched together a question and answer system for thousands of employees," so each individual employee can draw upon the collective expertise of the whole, said John Wepler, chairman and CEO of Marsh, Berry & Co. Inc., a Woodmere, Ohio-based merger and acquisition advisory and consulting firm.
USI's Omni system is "unique to the market" and represents significant investment over multiple years, he said.
"We're looking to lead the technological revolution in our industry," Mr. Sicard said. "We're still in the early stages of where this is going to go. The transactional parts of our business will increasingly become automated."
"One of the things that helps USI integrate is the fact they do have a pretty impressive technology platform with Omni," said Julie Herman, director in New York with S&P Global Ratings Inc.
Integration is a strength of the broker, analysts said.
"USI is very big on that full integration and bringing everybody into that platform to drive growth and efficiencies," said Stephen Guijarro, director in New York with S&P Global Ratings, adding that USI does not appear to be focused on "pure aggregation."
The integration of Wells Fargo's insurance business is going well, he said.
"Losing less revenue than anticipated is one of the signals the transaction is integrating pretty successfully," Mr. Guijarro said. "Their track record has shown that they've done a pretty successful job with integration." Recent increases in property/ casualty insurance rates help USI, the analysts said.
"Rates overall are up a little bit more so than last year, so that's a positive for USI and the brokers," Ms. Herman said.
"The market environment is helping brokers now more than hurting them because you have positive rate and you still have positive exposure," Ms. Herman said, but she cautioned that S&P Global has a base case risk of recession at 20% to 25% over the next 12 months.
USI has some attributes that distinguish it among brokers.
USI, Mr. Wepler noted, previously had been a publicly traded company before being taken private in 2007, differentiating them from other privately backed brokers. "They have the systems, procedures, corporate governance that goes with a publicly traded company. That gives them a little more stability than others."
USI also has "uniquely patient capital" in owners Kohlberg Kravis Roberts & Co. LP and Montreal-based pension fund Caisse de dépôt et placement du Québec, which bought the brokerage in March 2017, Mr. Wepler said.
This gives the brokerage a "long view," he said. "They're focused on the types of investments they need to make today that will propel the company five, 10, 15 years from now," such as the Omni system.
---
Sours: https://www.businessinsurance.com/article/20190701/NEWS06/912329258?template=printart
Omni usi
She was trembling, Barin, and Masha said that she sat on top of you - and she was so fond of it. Then, until they came here, I imagined everything - how it would be, can I do the same. Of course, Valyush, let's go - the smoking member demanded a release.
Omni Amisola-Larrosa (PLDT SME Nation), 12th Mansmith YMMA 2017 for Brand Management
You have never been washed normally. Do not worry, today we will eliminate this oversight, you will be seriously flushed for the next few hours, every centimeter, every bend of your intestines will be properly. Flushed, you have a lot of stinking, stinking gases and hard as stones, fetid shit. I even inserted a finger with difficulty into your nasty anus, because everything is clogged there.
Disgrace.
You will also be interested:
I looked out the curtain, no one was there. Without taking off her shorts, I paddled to the last row with bare feet, hoping to find a larger size. - a man's voice called from behind. Yes, shorts, do you have more.
474
475
476
477
478