Exclusive Photos of Ponderosa From the Castaways' Perspective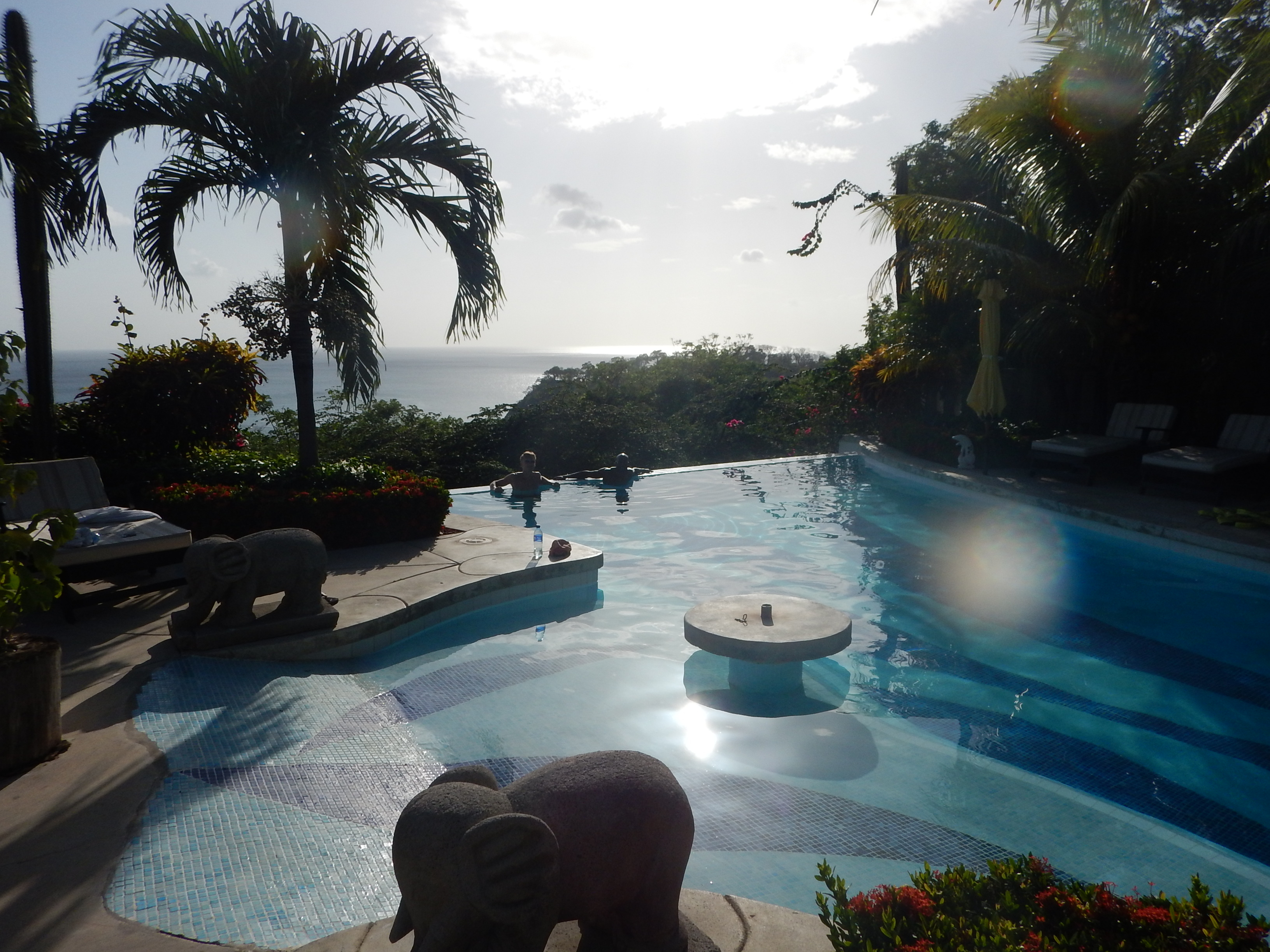 A view from Ponderosa
When castaways are eliminated, they have the opportunity to relax and rejuvenate on Ponderosa.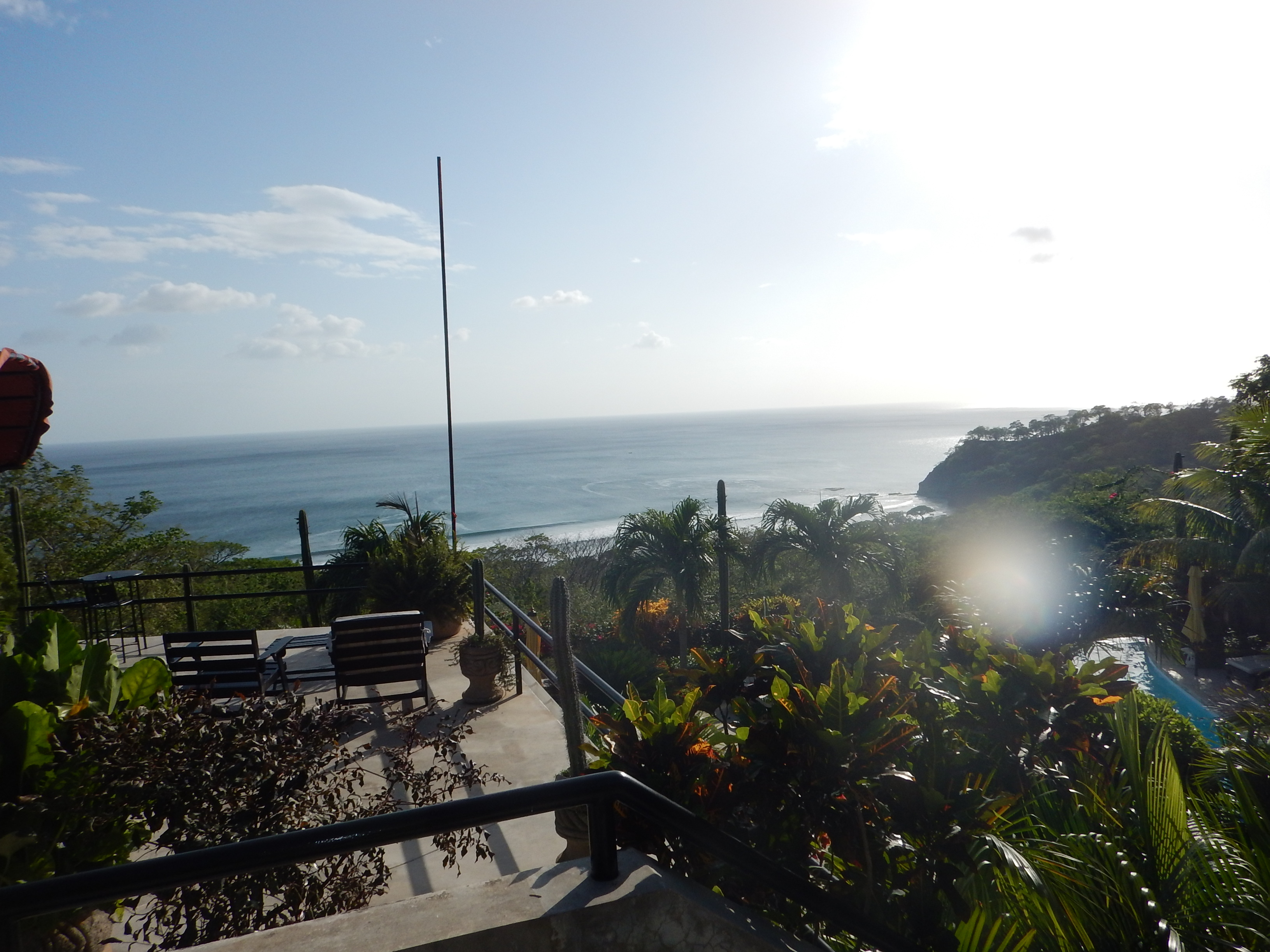 Beautiful views
The castaways on Ponderosa shoot photos of the gorgeous scenery.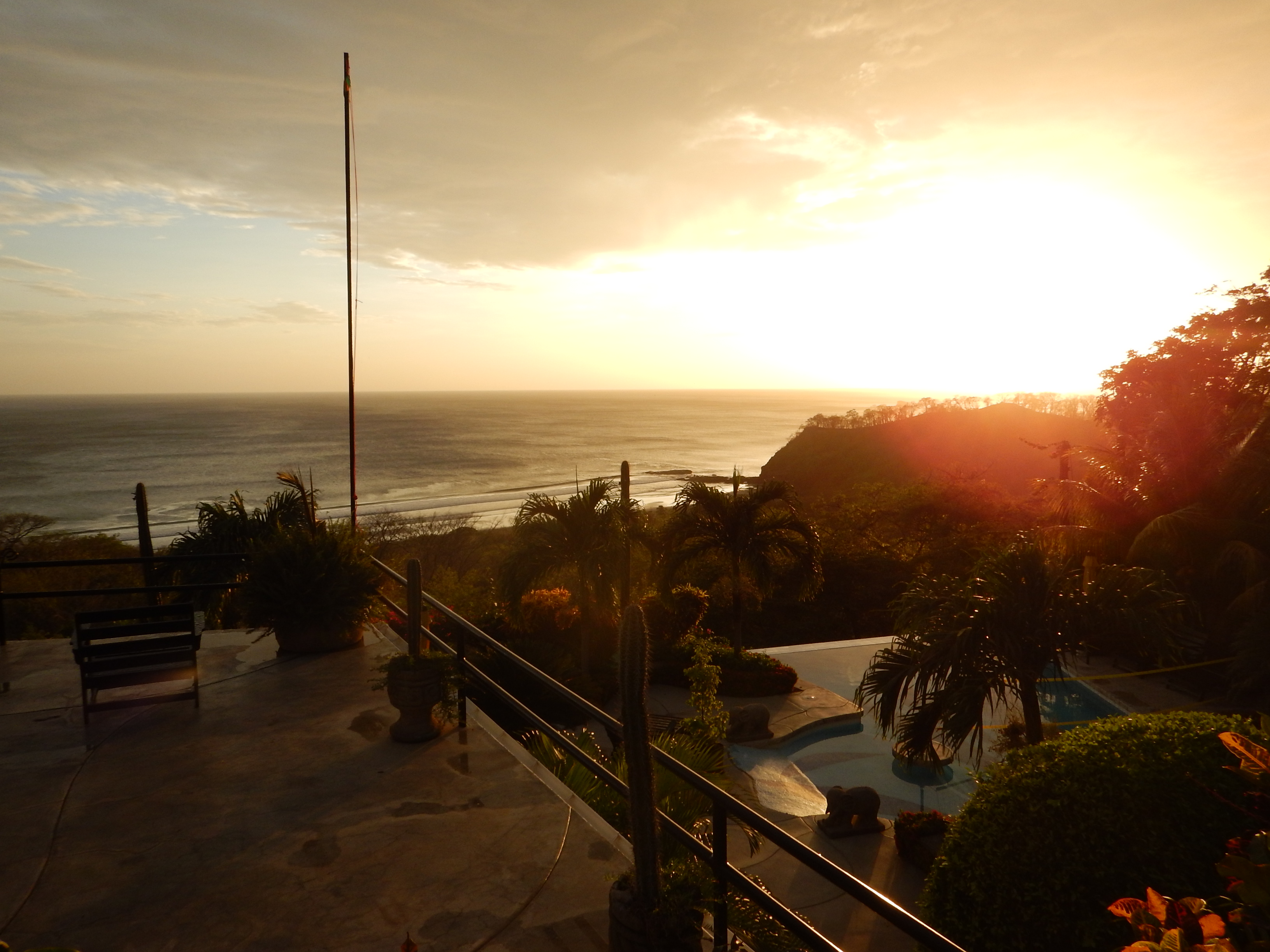 Gorgeous sunset
Ponderosa has wonderful views.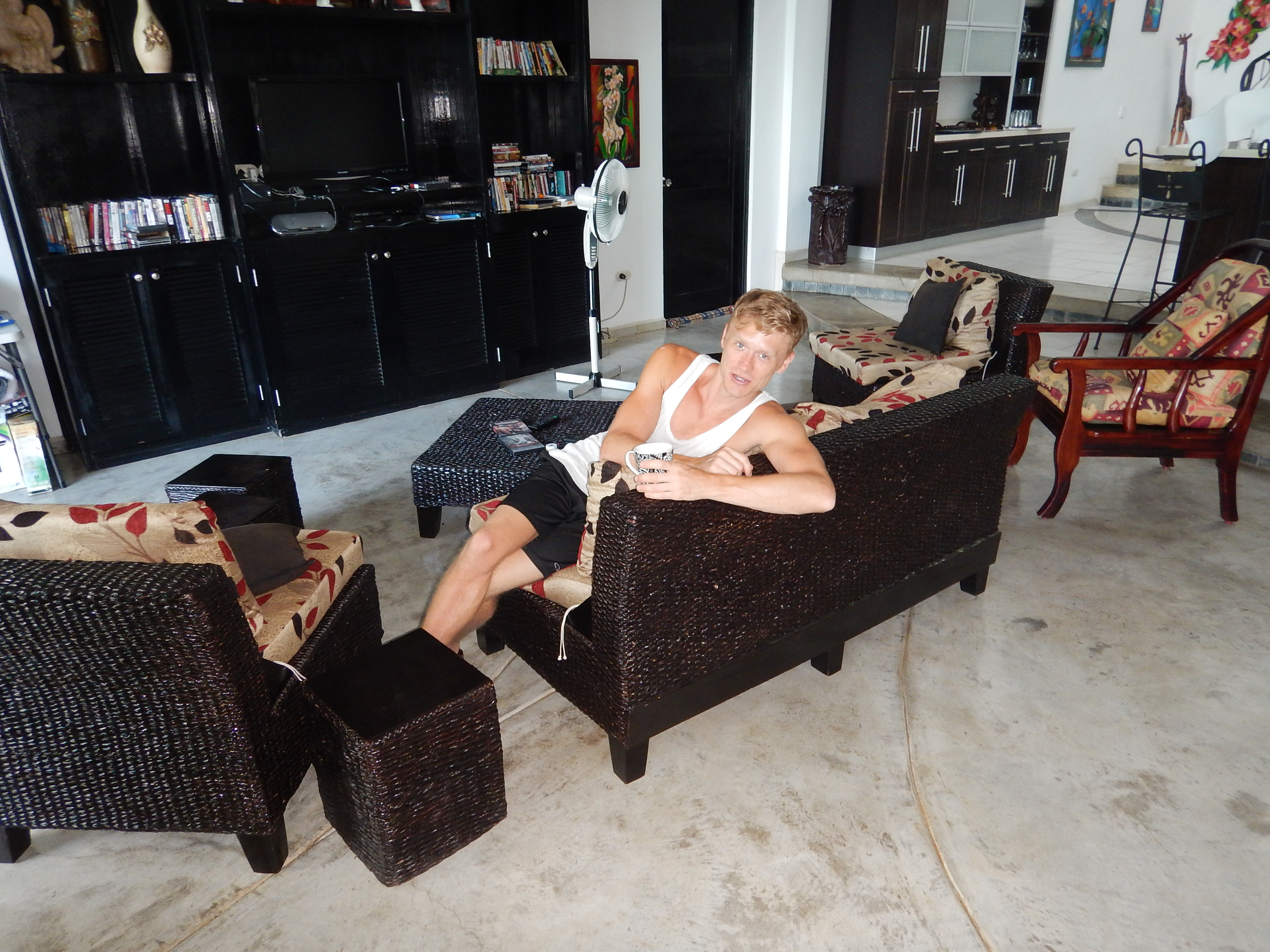 Josh on Ponderosa
Josh relaxes on Ponderosa.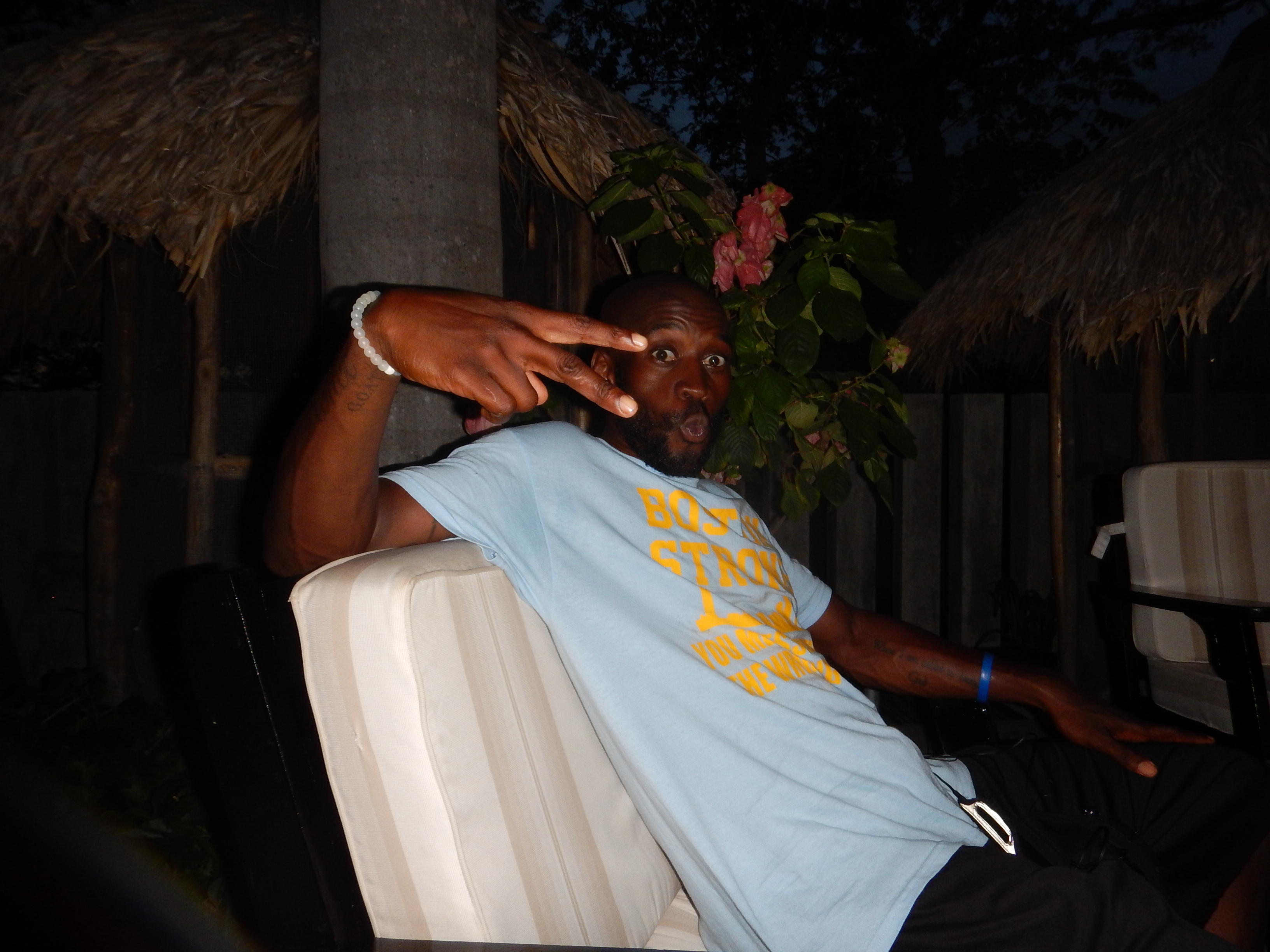 Jeremy
Jeremy hangs out on Ponderosa.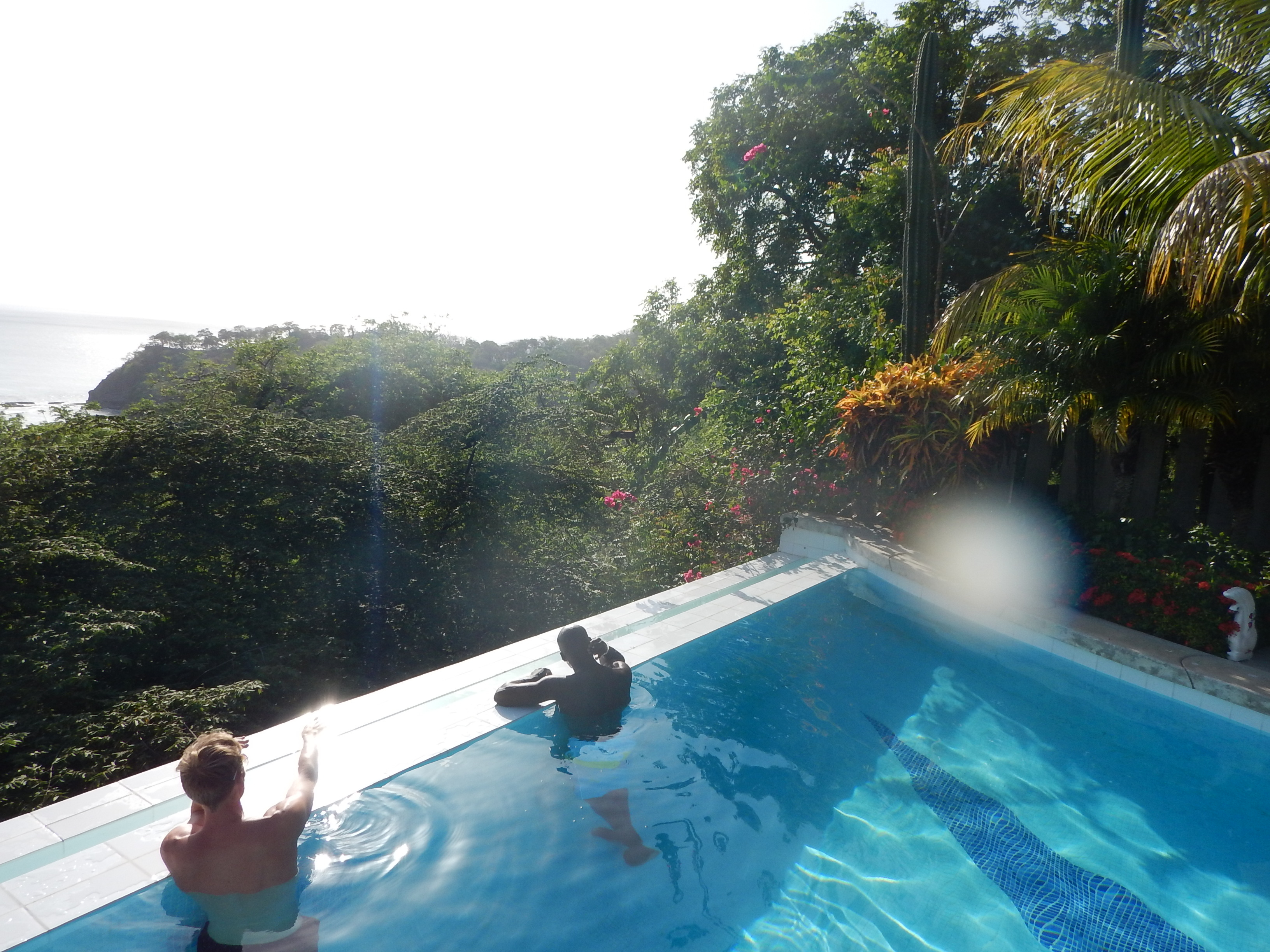 Hanging out in the pool
Josh and Jeremy hang out in the pool.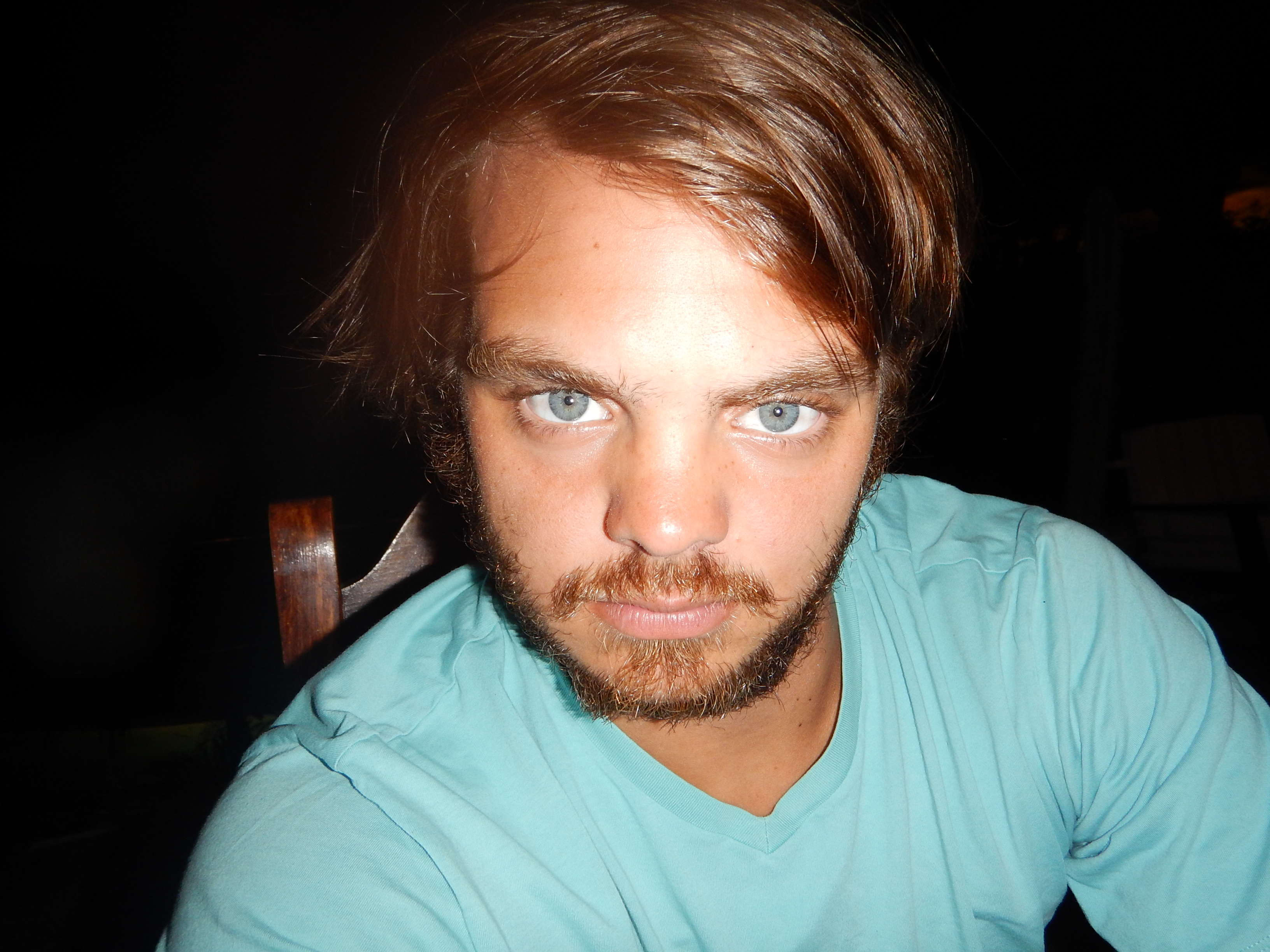 Wes
Wes takes a selfie while hanging out on Ponderosa.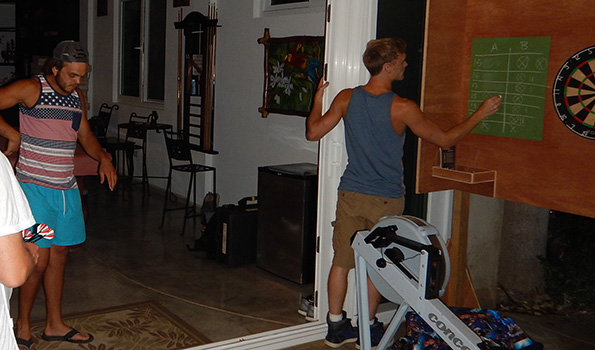 Wes and Josh
Wes and Josh enjoy their time on Ponderosa.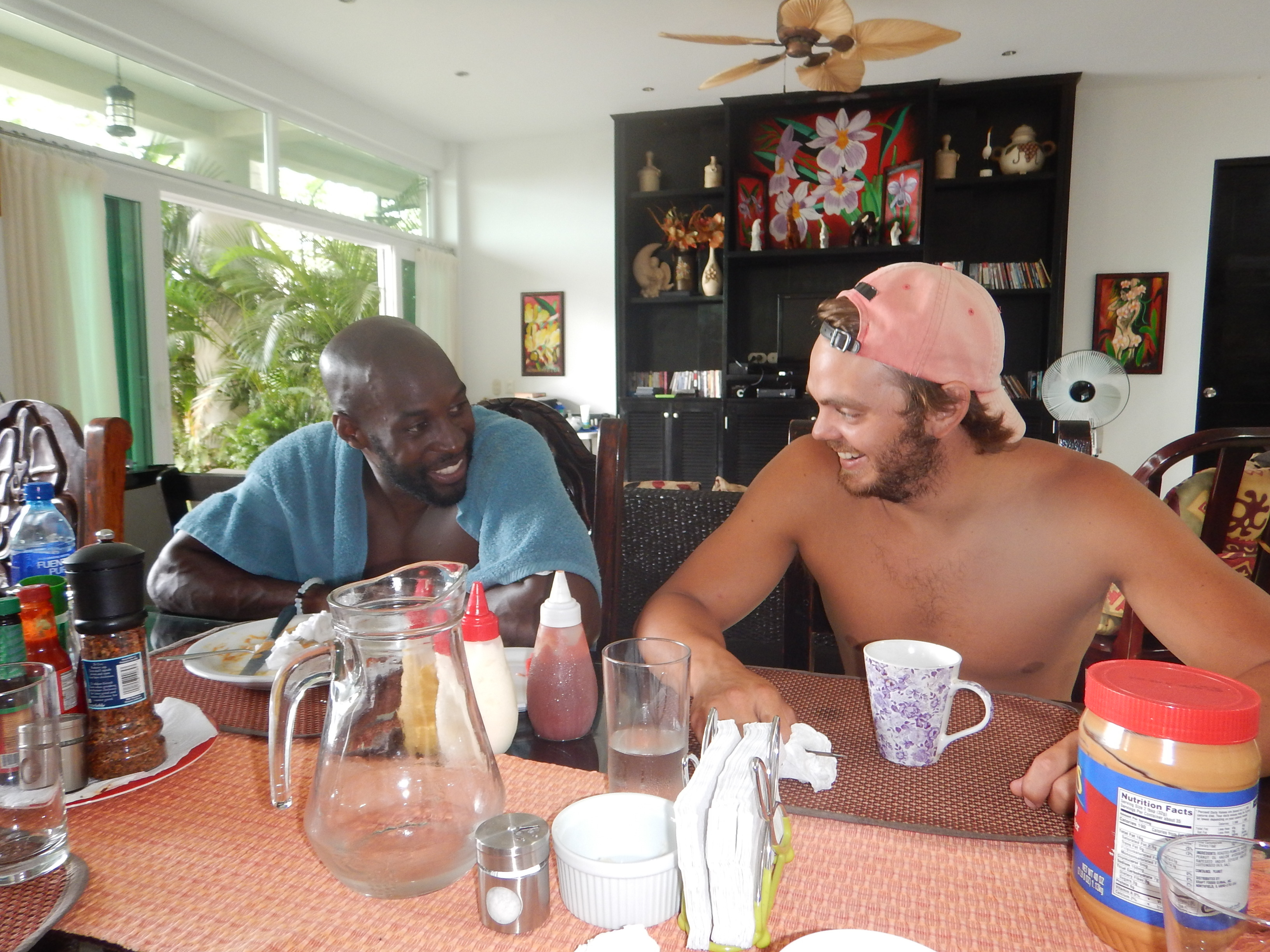 Sharing laughs
Jeremy and Wes talk over a meal.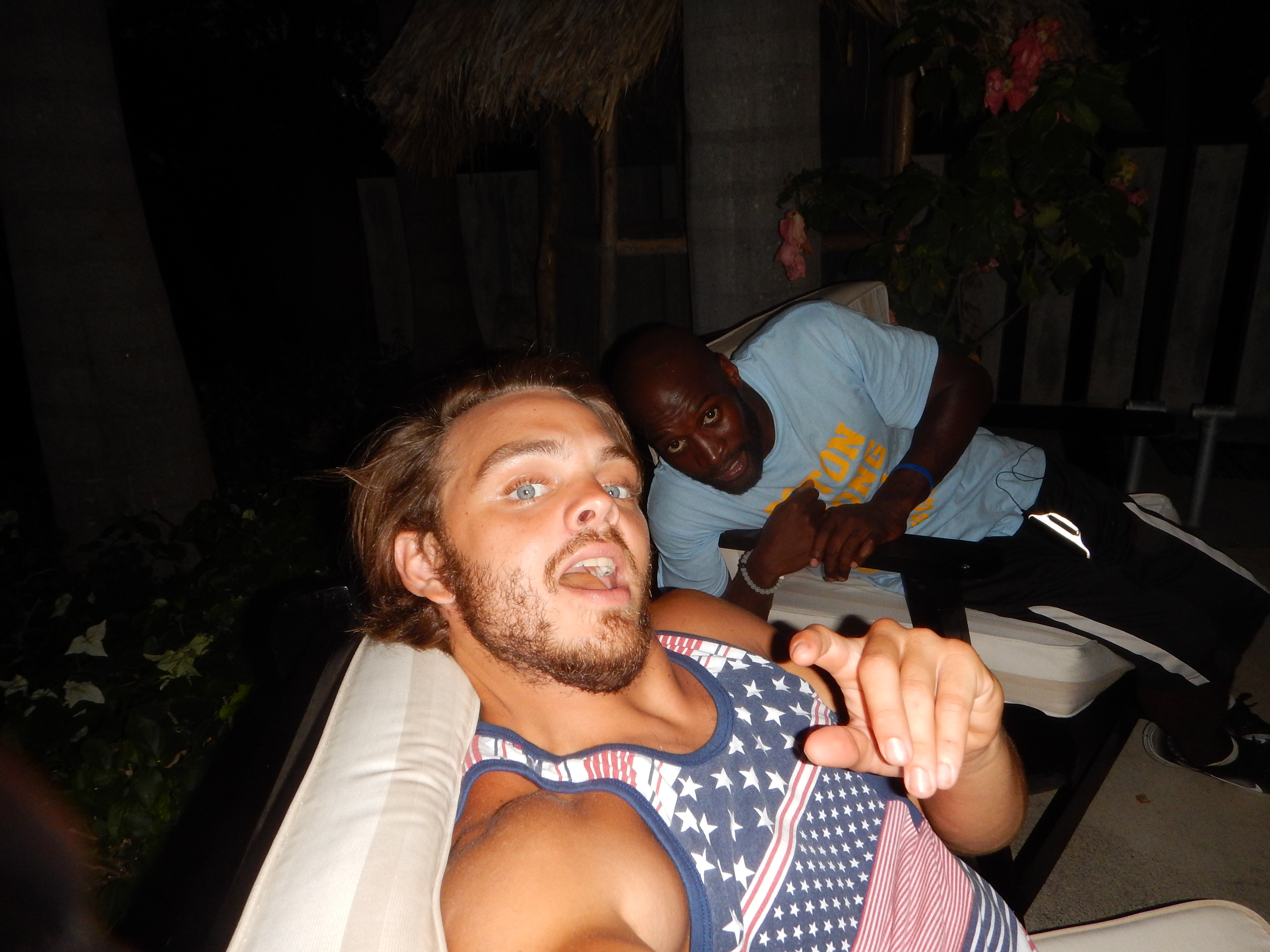 Selfie
Wes takes a selfie of himself and Jeremy.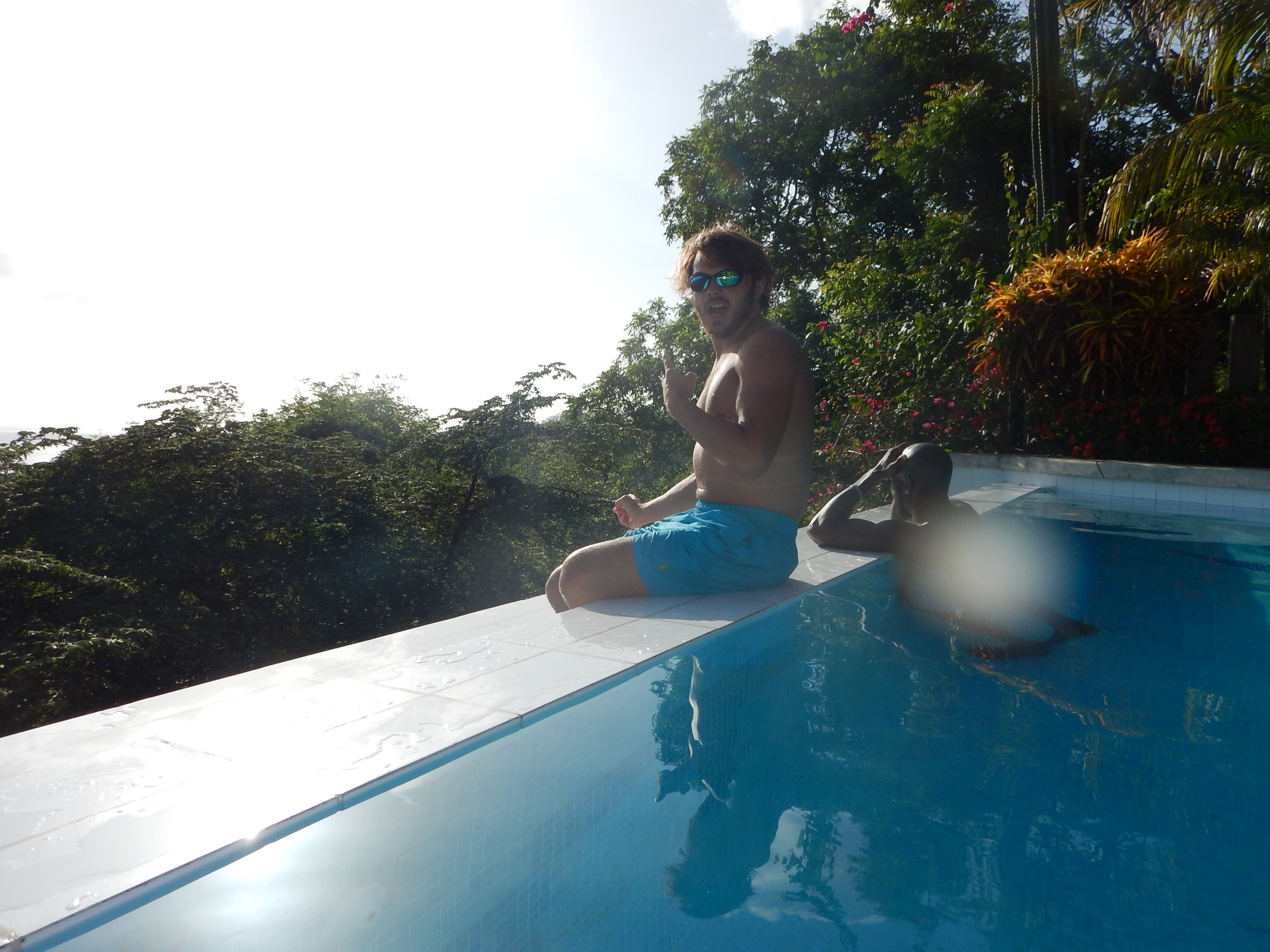 Infinity pool
Wes and Jeremy have some fun at the pool.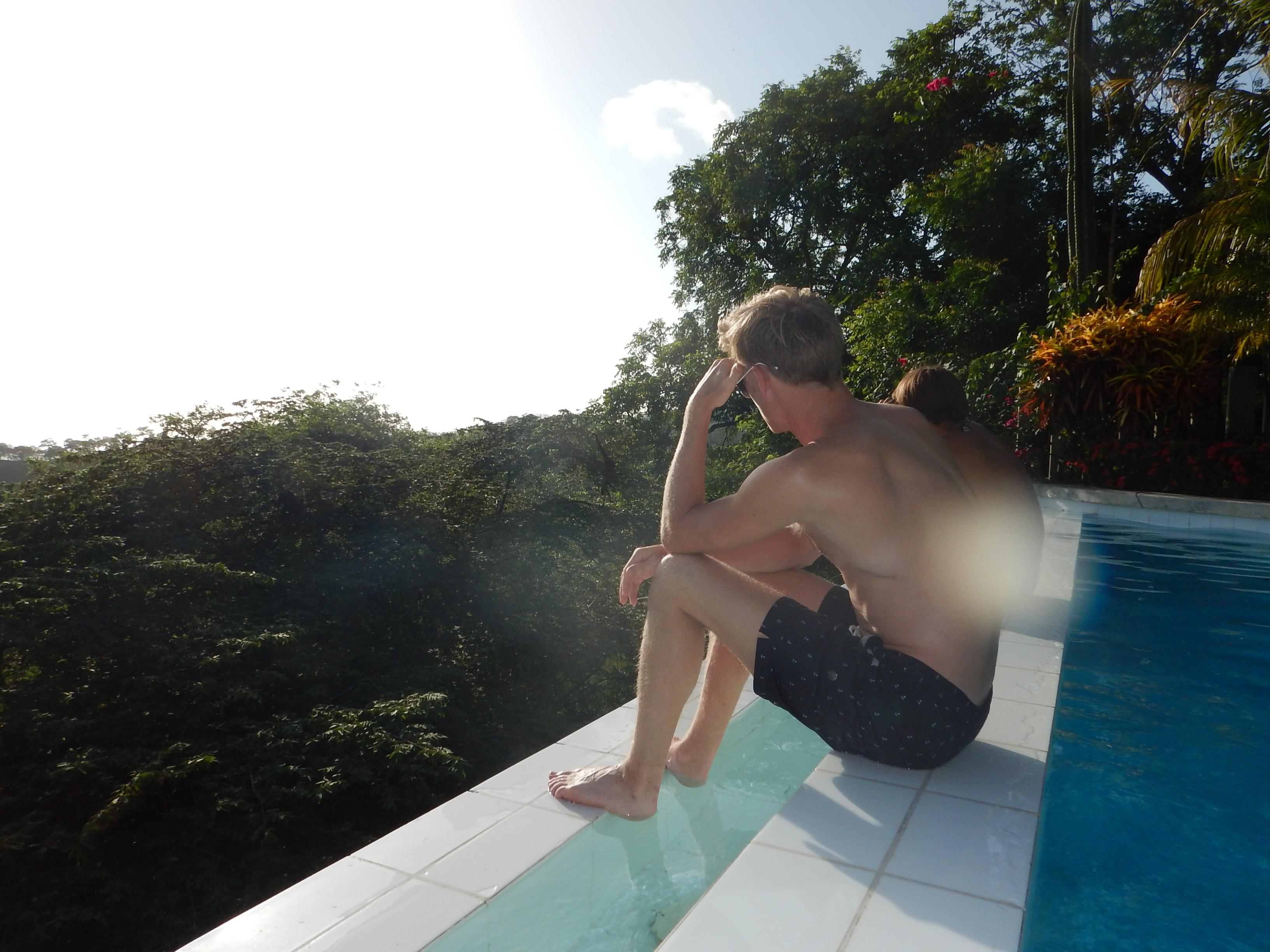 Enjoying the view
Castaways relax by the pool.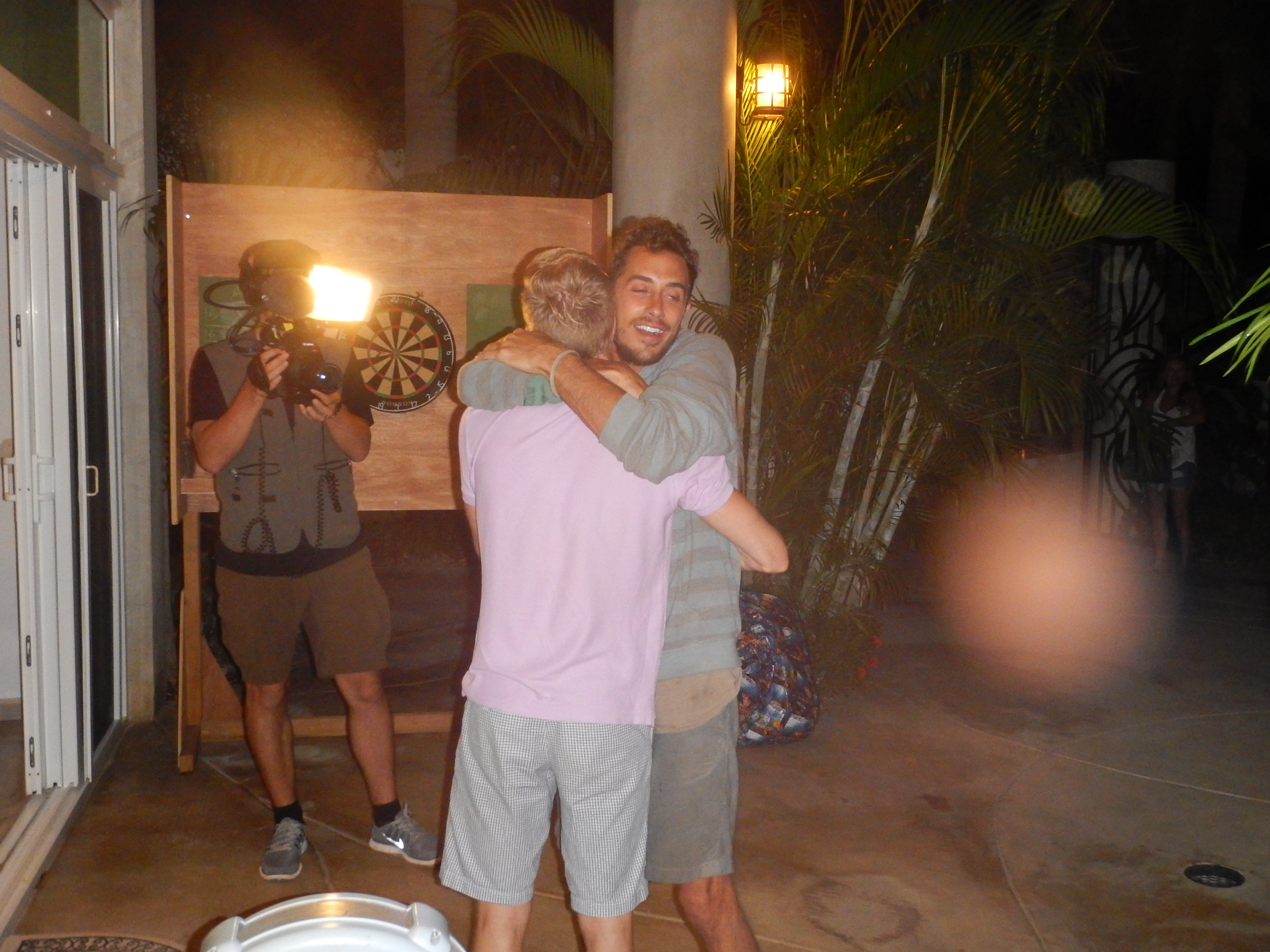 Reunion hugs
Josh welcomes Reed to Ponderosa.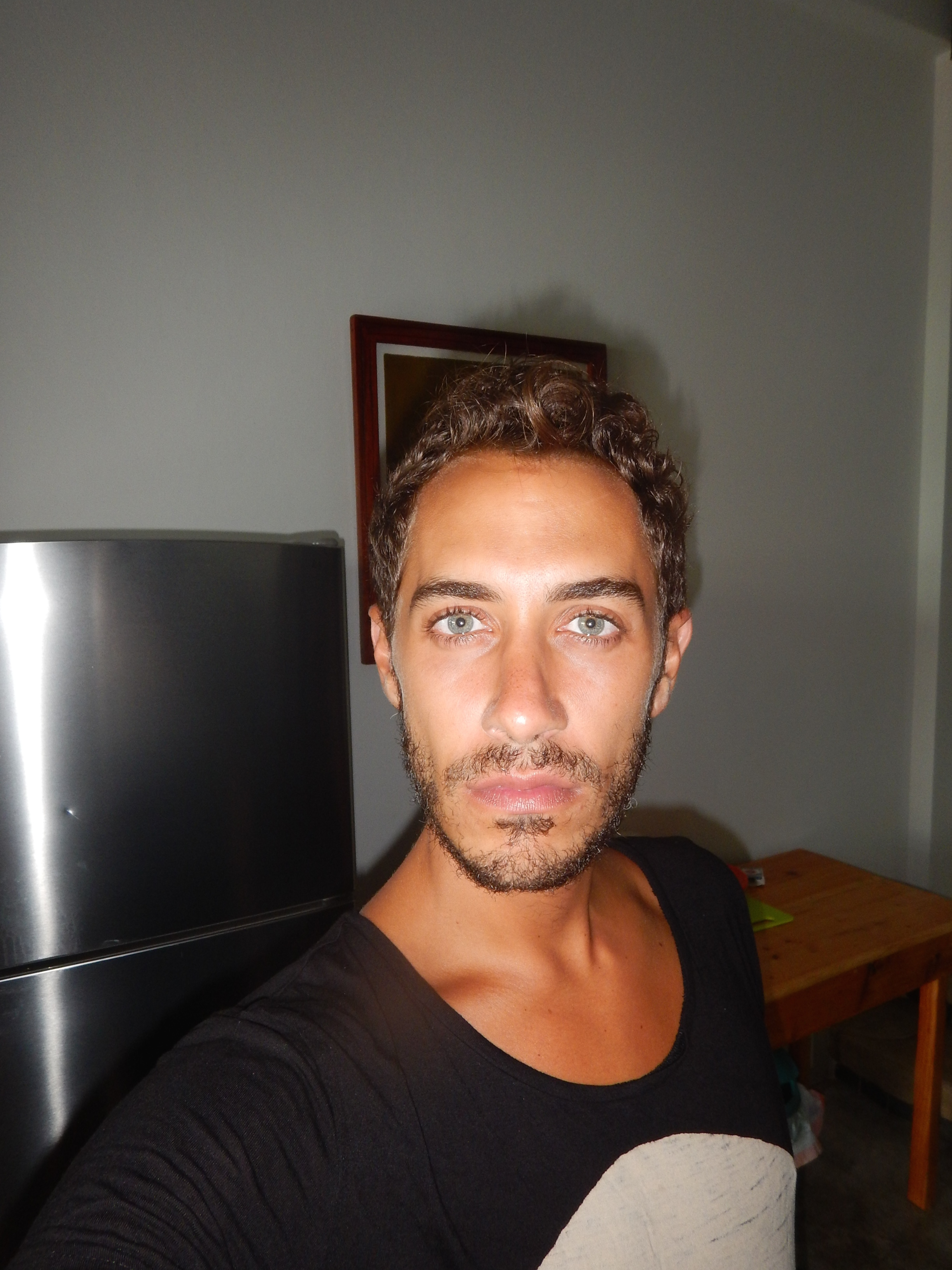 Josh
Josh takes a selfie on Ponderosa.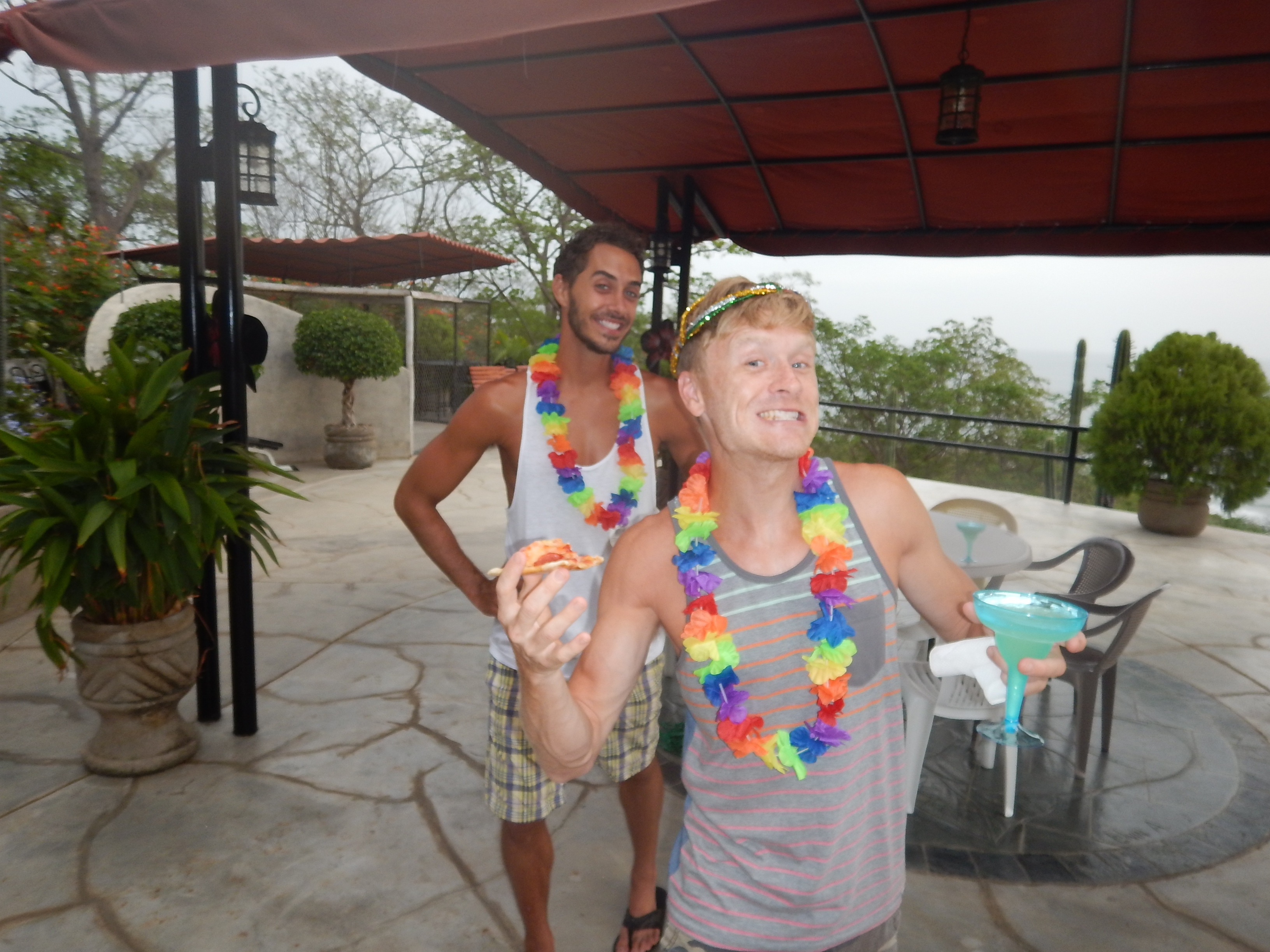 Celebrating Josh's birthday
Reed and Josh enjoy Josh's birthday.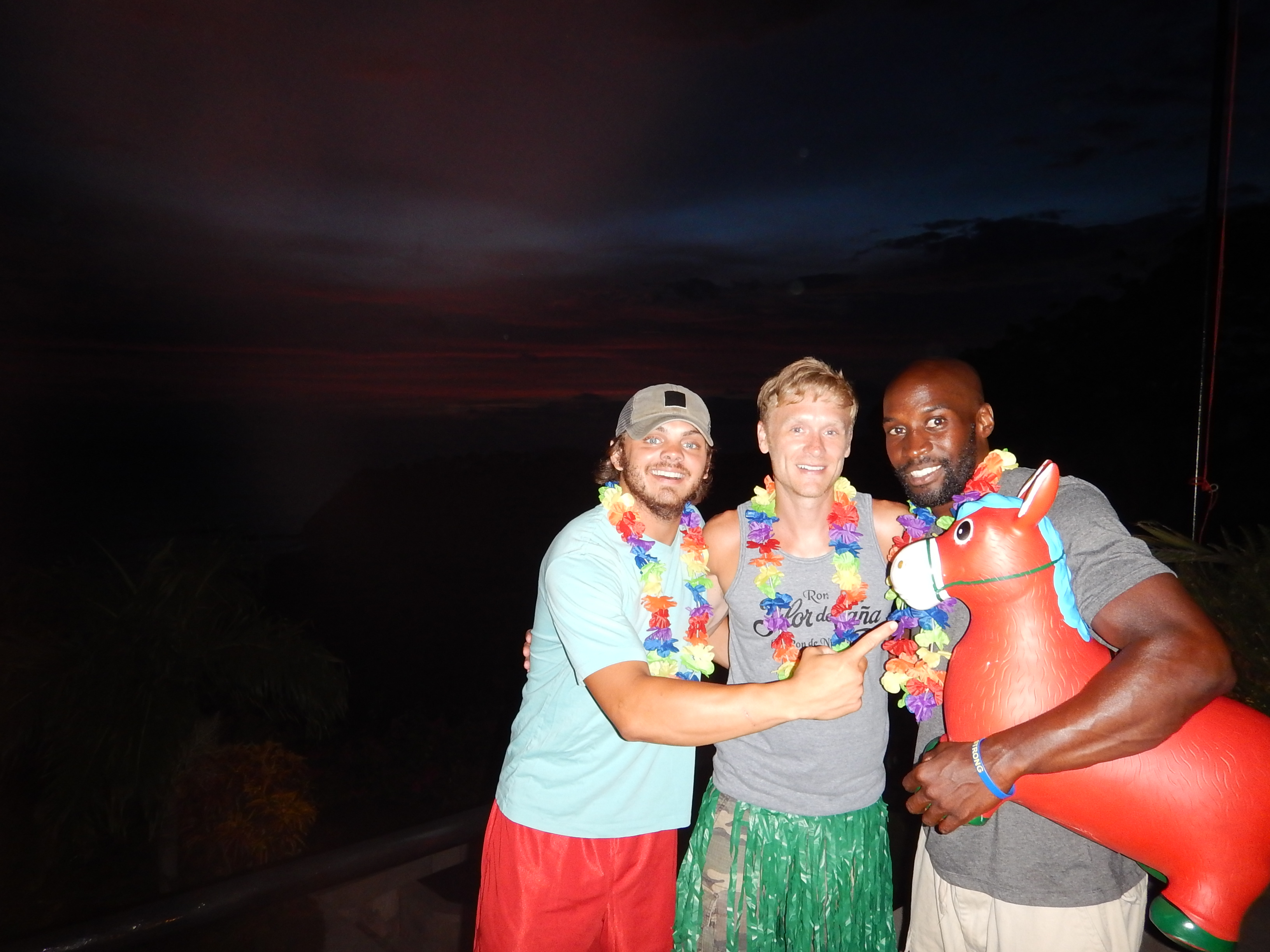 Wes, Josh and Jeremy
The castaways have fun celebrating Josh's birthday.
The birthday boy
Josh has fun celebrating his birthday on Ponderosa.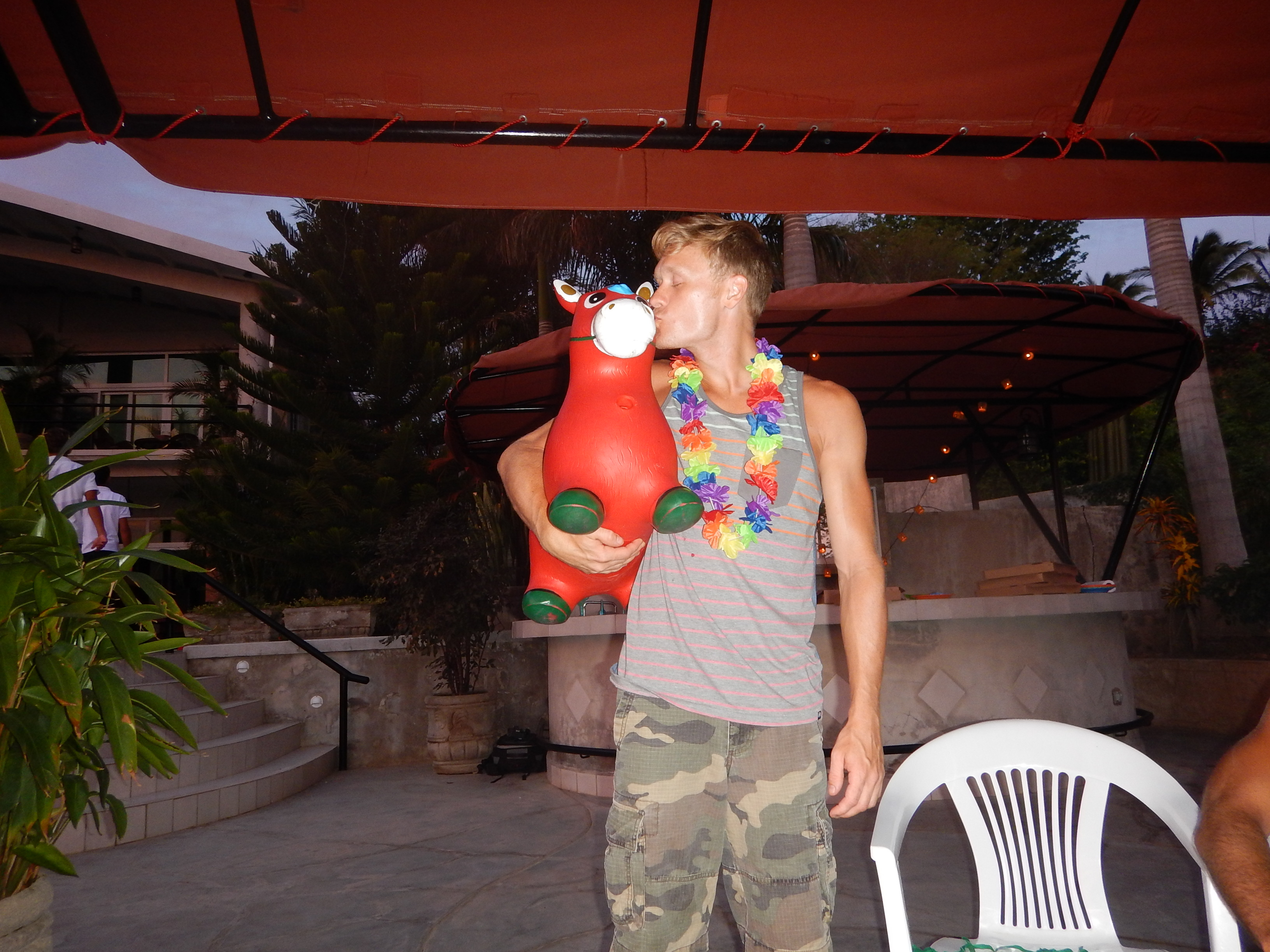 Giving a kiss
Josh enjoys celebrating his birthday on Ponderosa.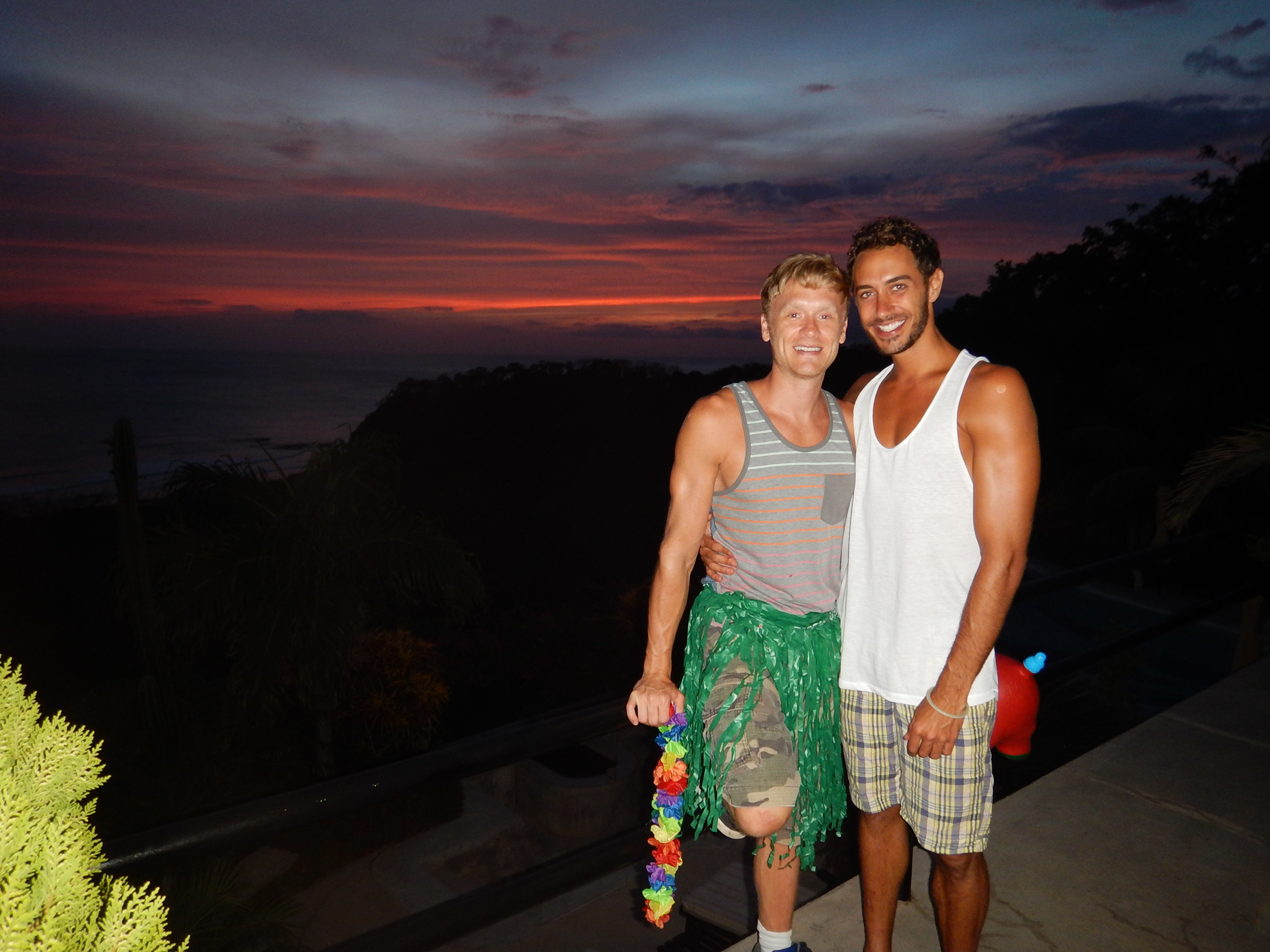 Josh and Reed
The couple takes in the beautiful view.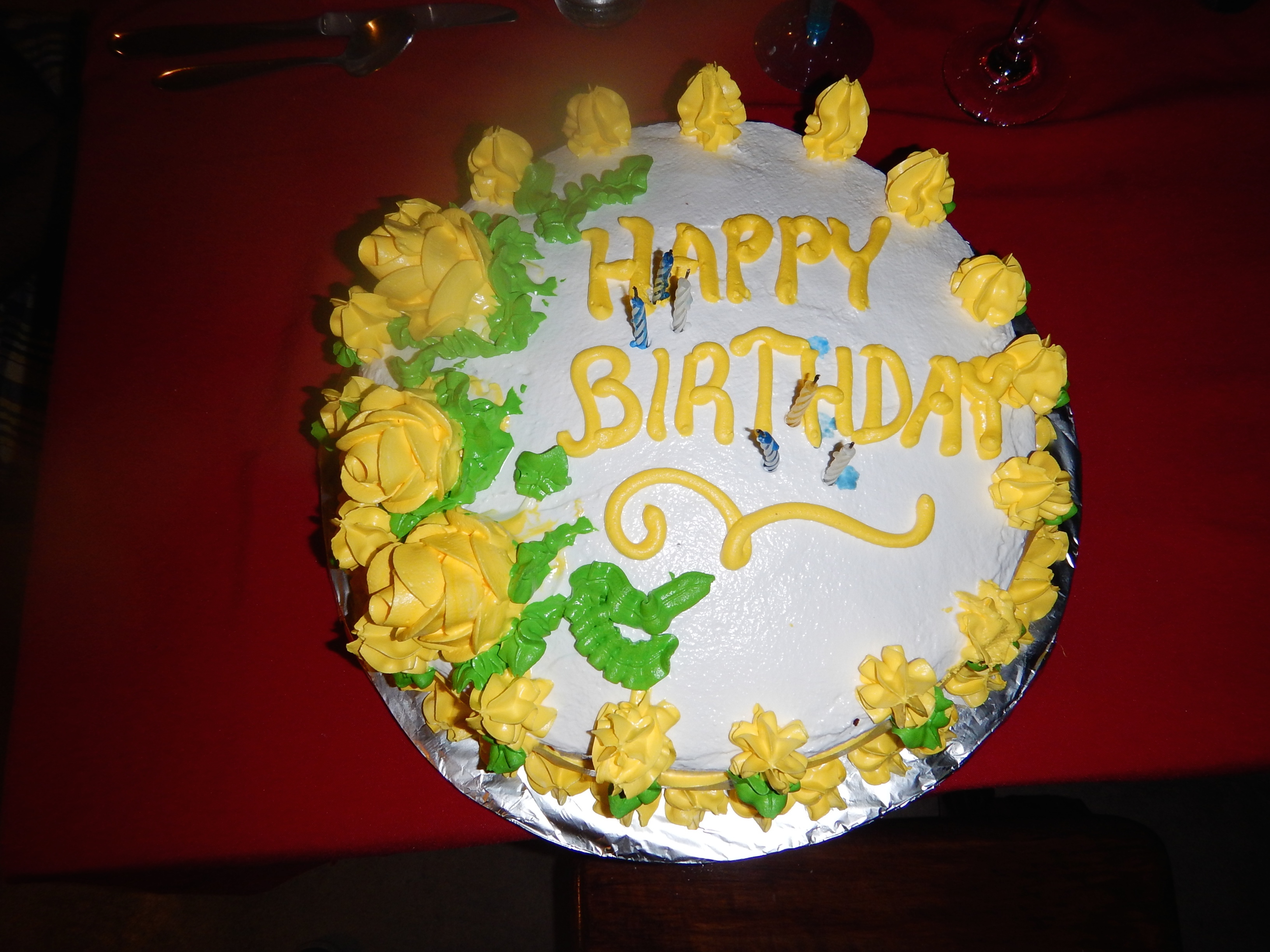 Josh's birthday cake
Josh received a special birthday cake on Ponderosa.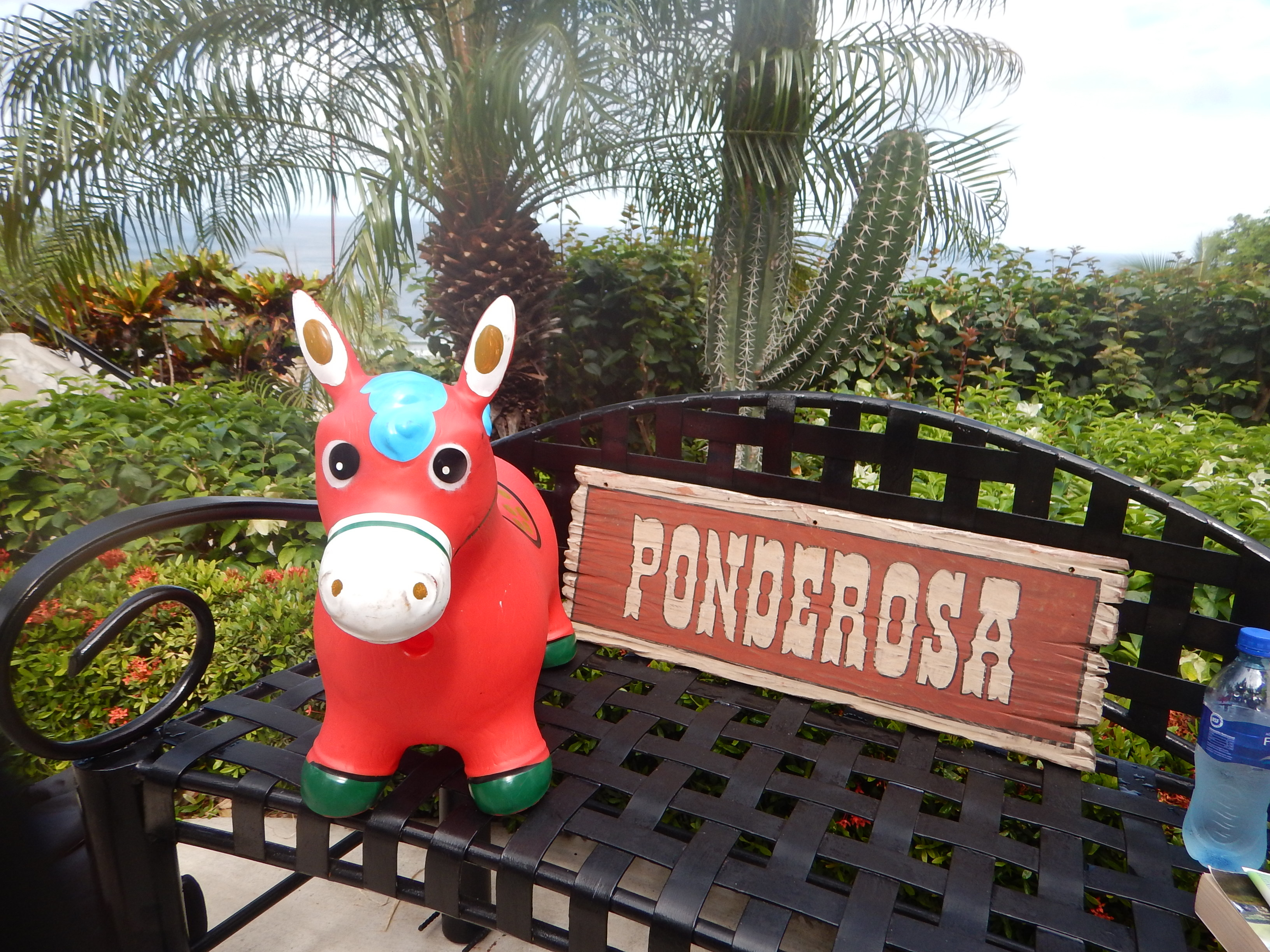 Ponderosa
Castaways are welcomed to Ponderosa.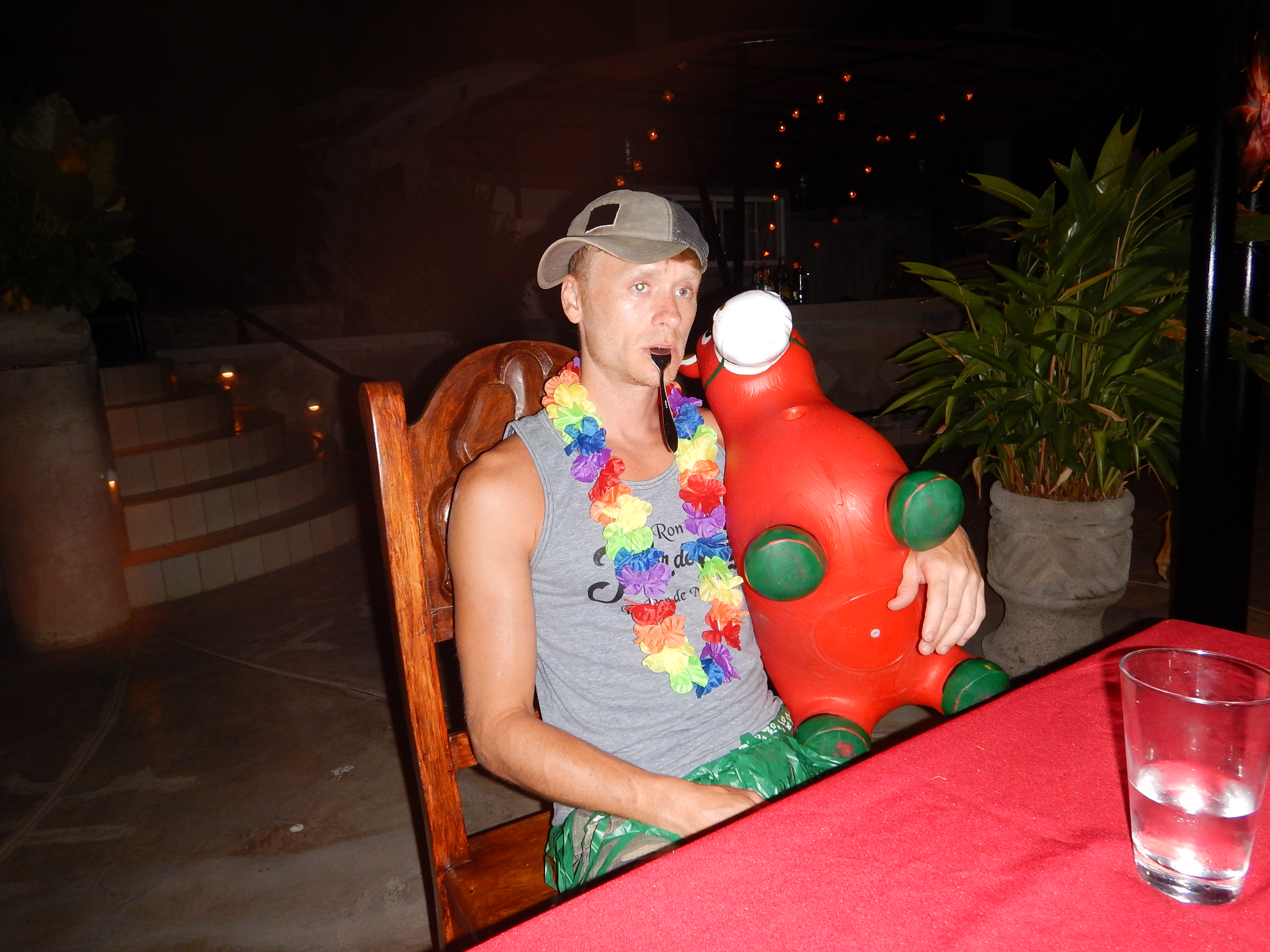 Josh celebrates
Josh enjoys his birthday on Ponderosa.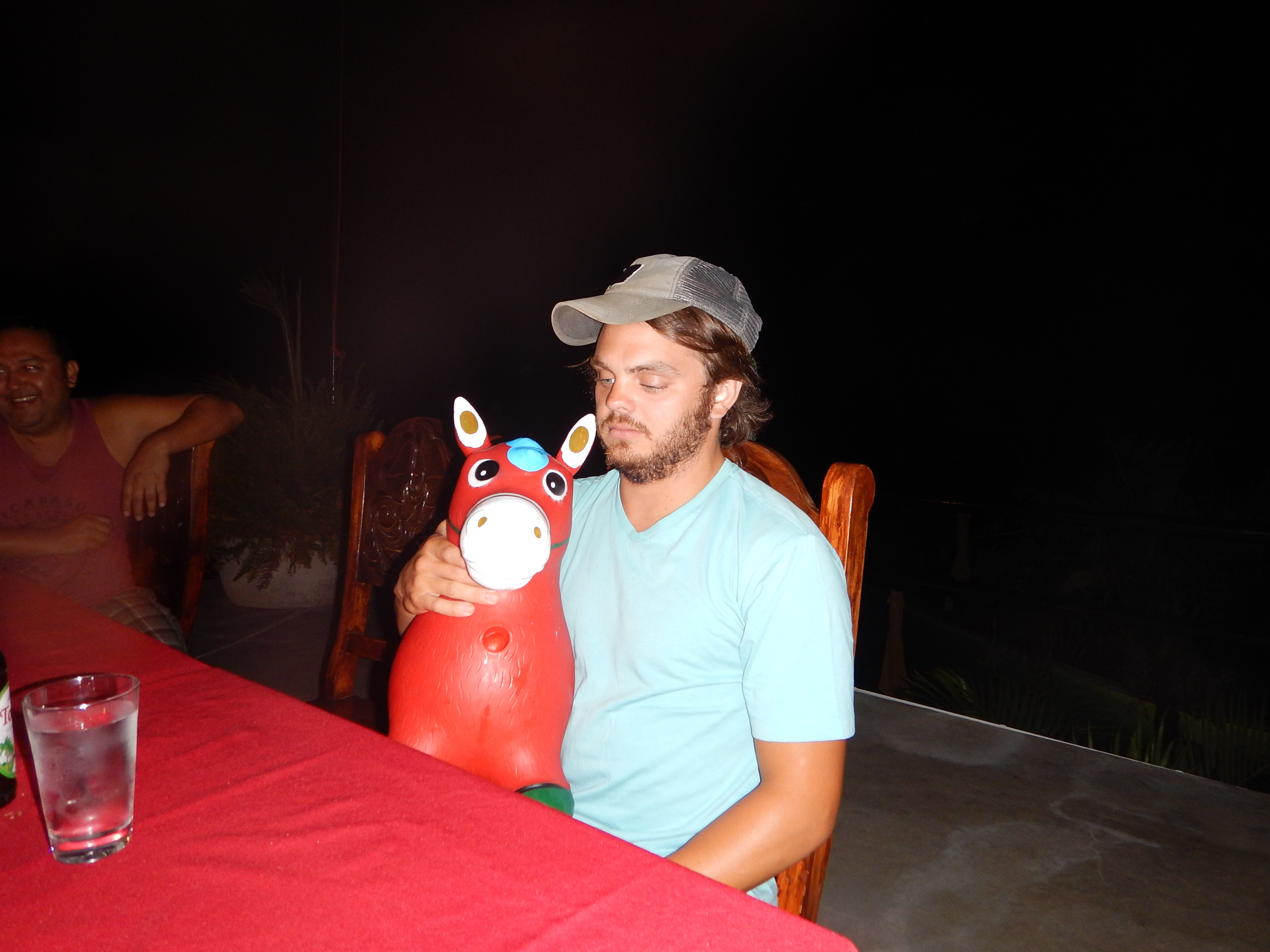 Wes and the donkey
Wes sits at the table and celebrates Josh's birthday.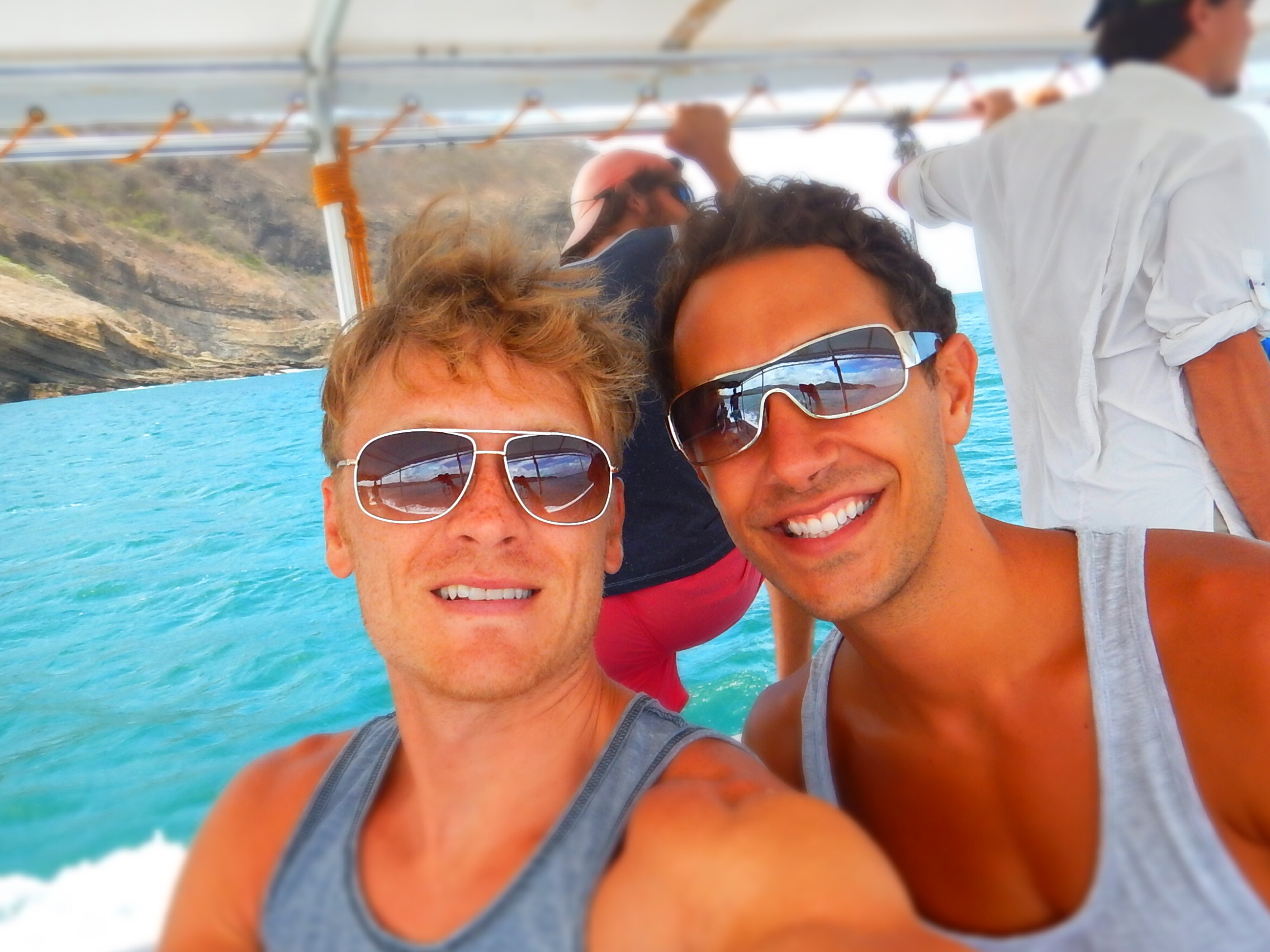 Josh and Reed
The couple enjoys time together on a boat ride.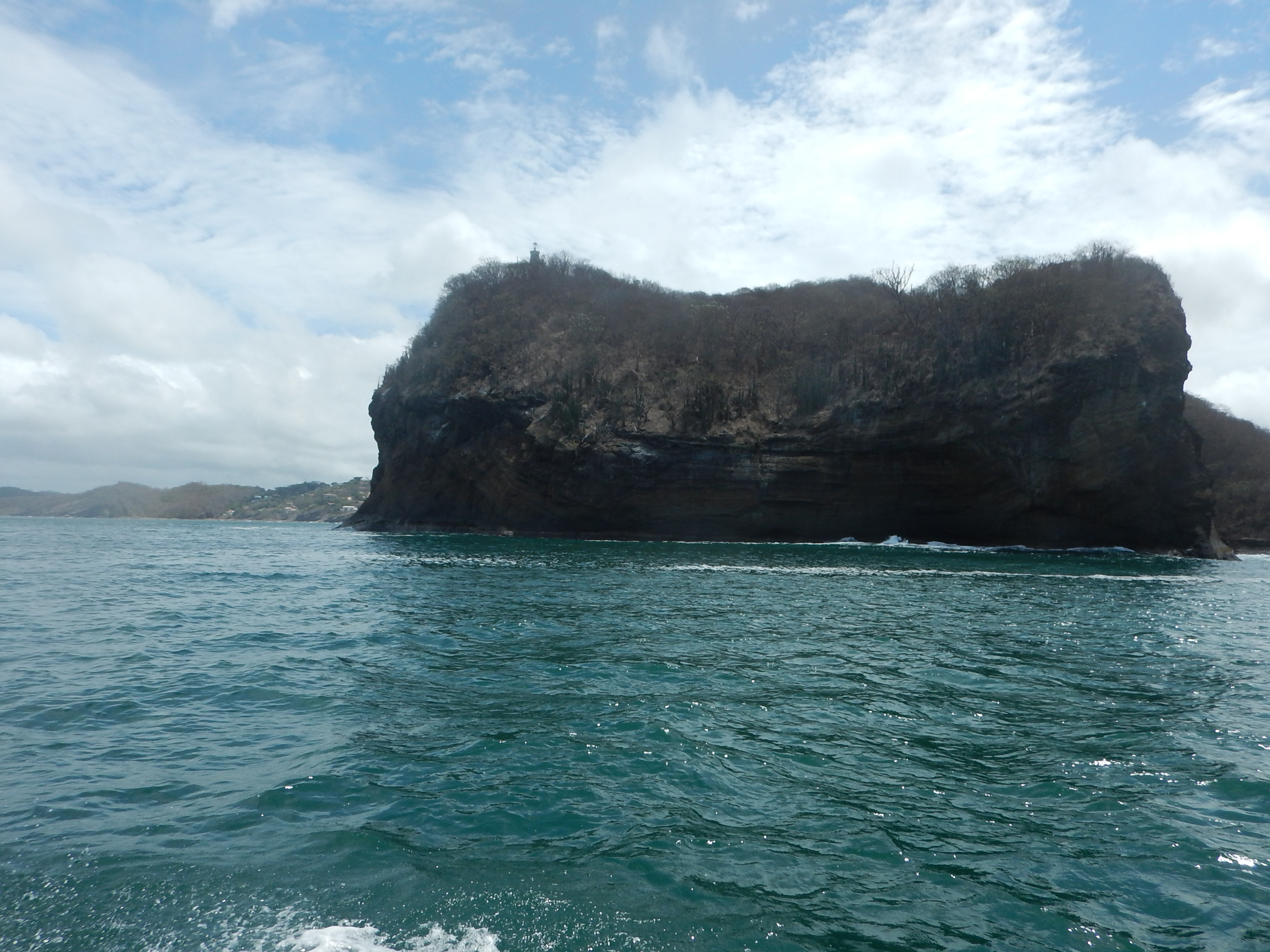 View from the boat
The castaways on Ponderosa enjoy a boat ride.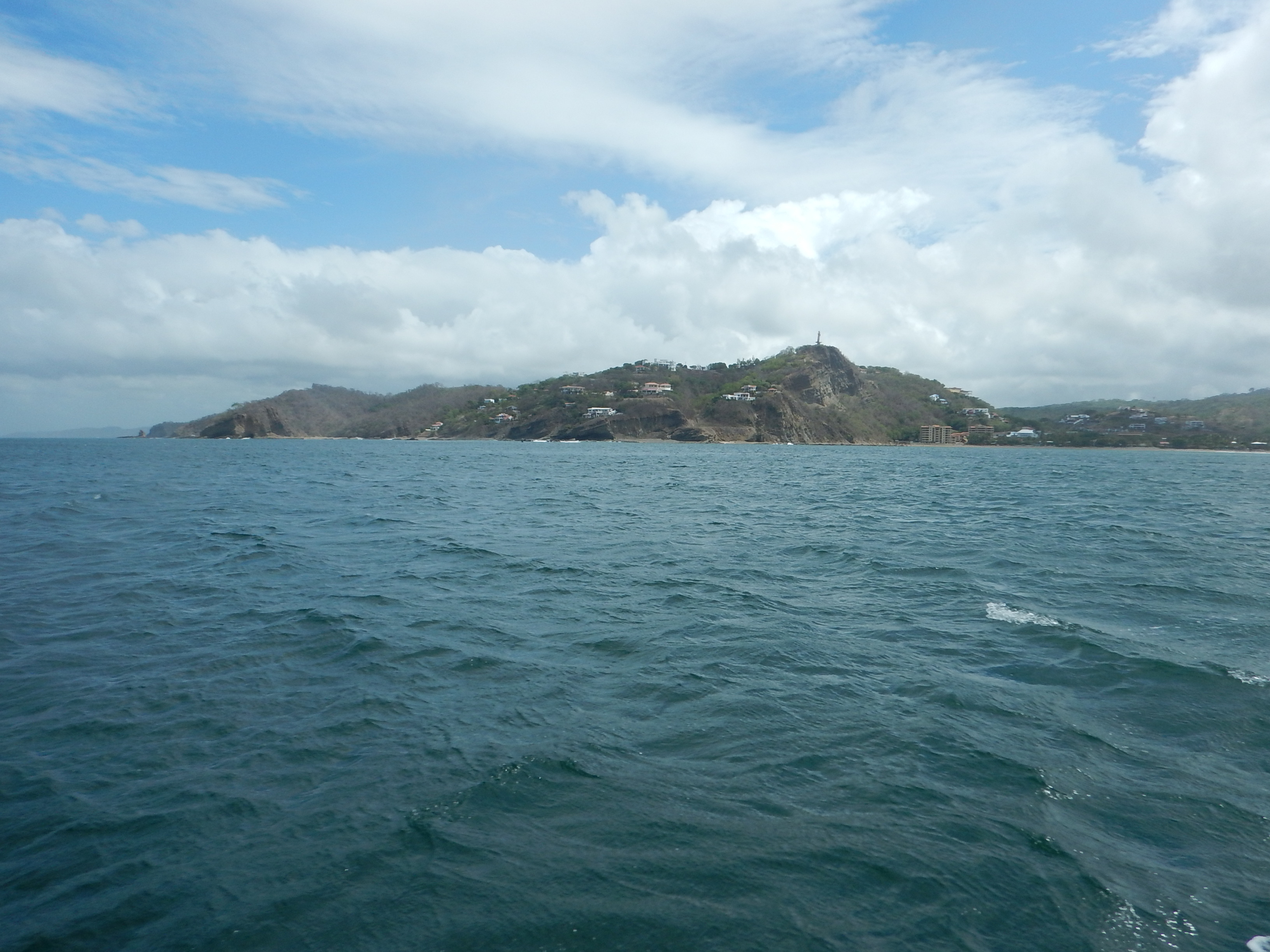 Taking a look at the scenery
The castaways on Ponderosa enjoy a boat ride.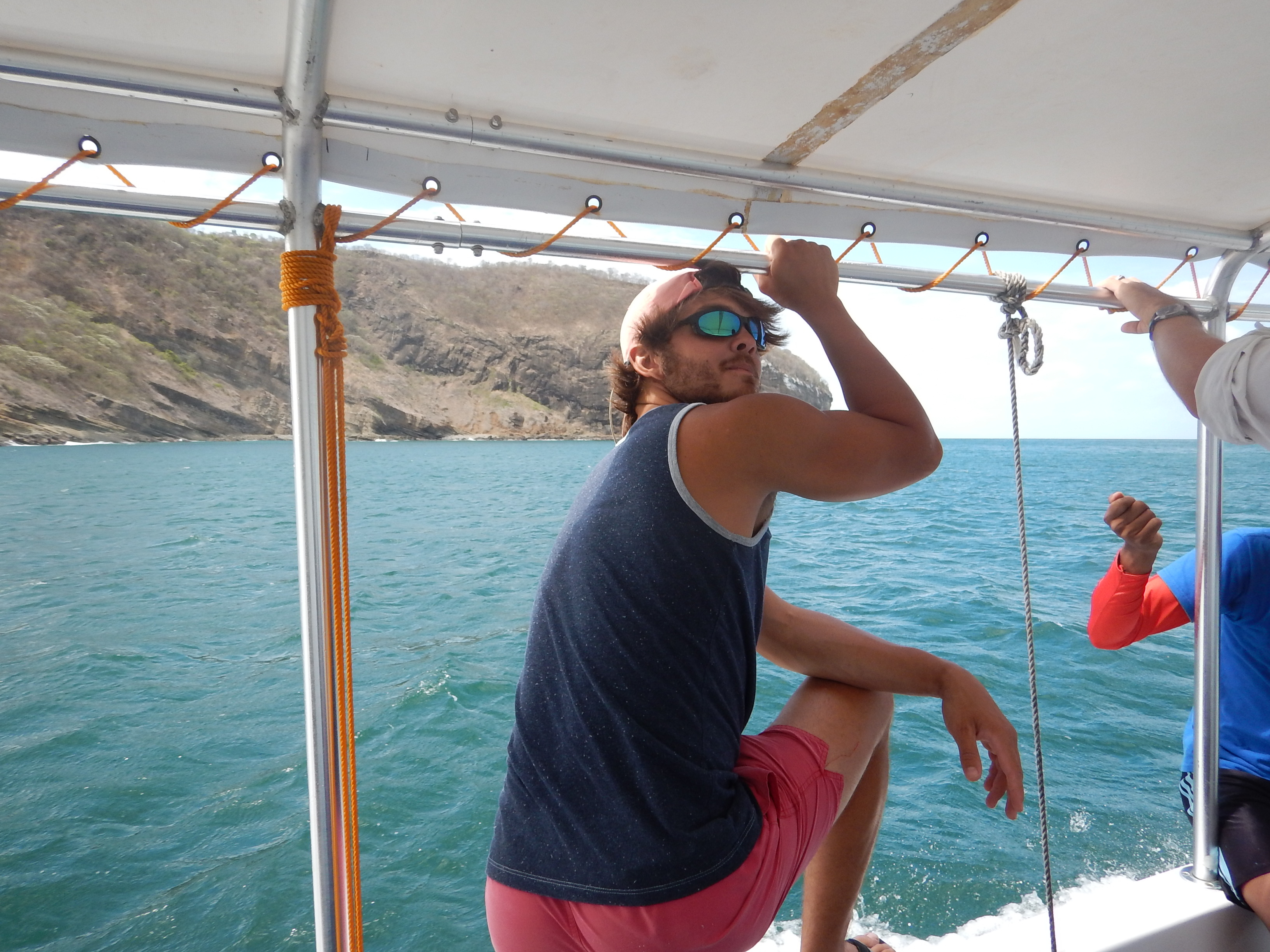 Wes on the boat
Wes enjoys seeing the sights on the boat.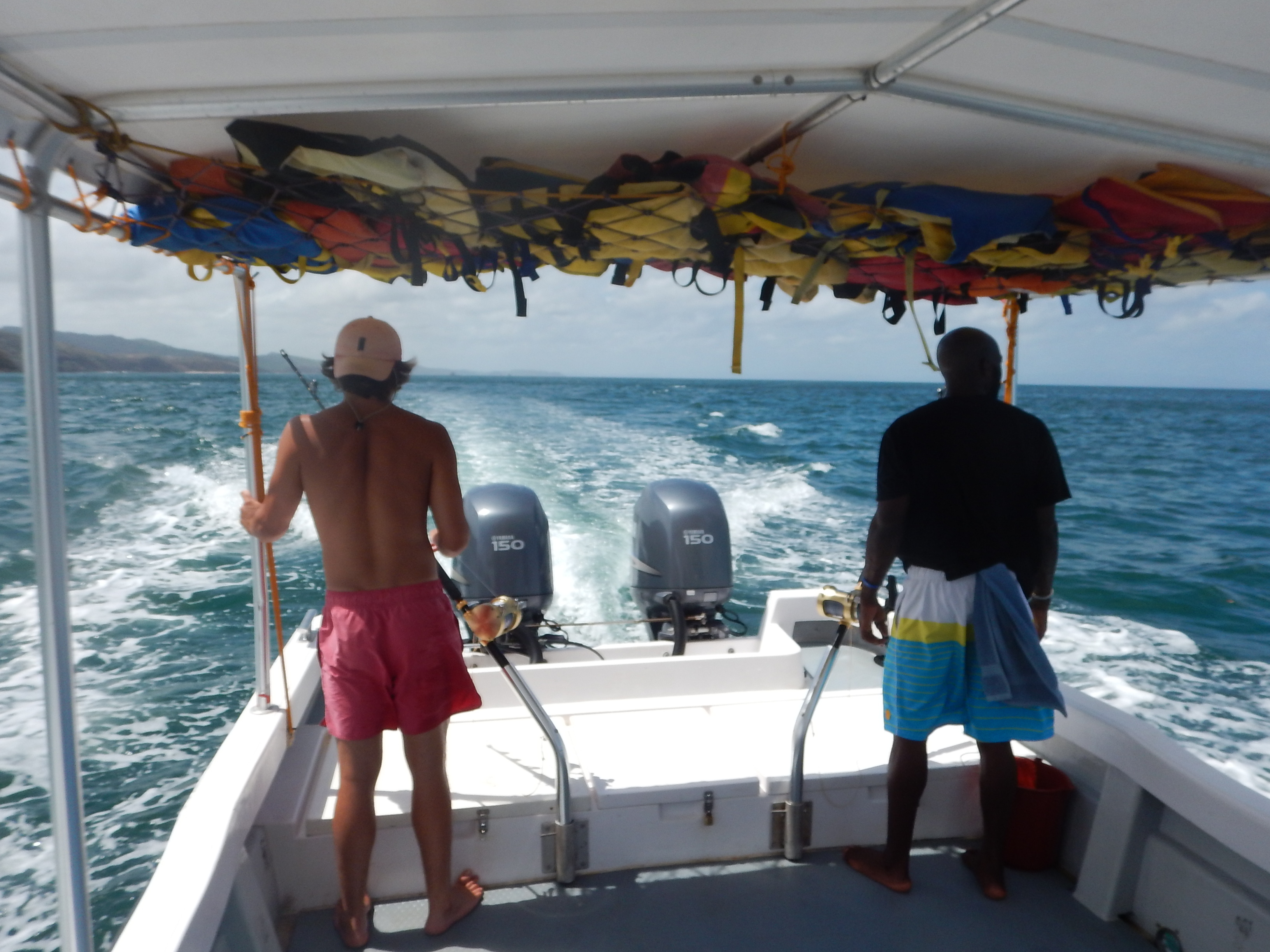 Wes and Jeremy
Wes and Jeremy enjoy the ocean views.
The happy couple
Josh and Reed are all smiles.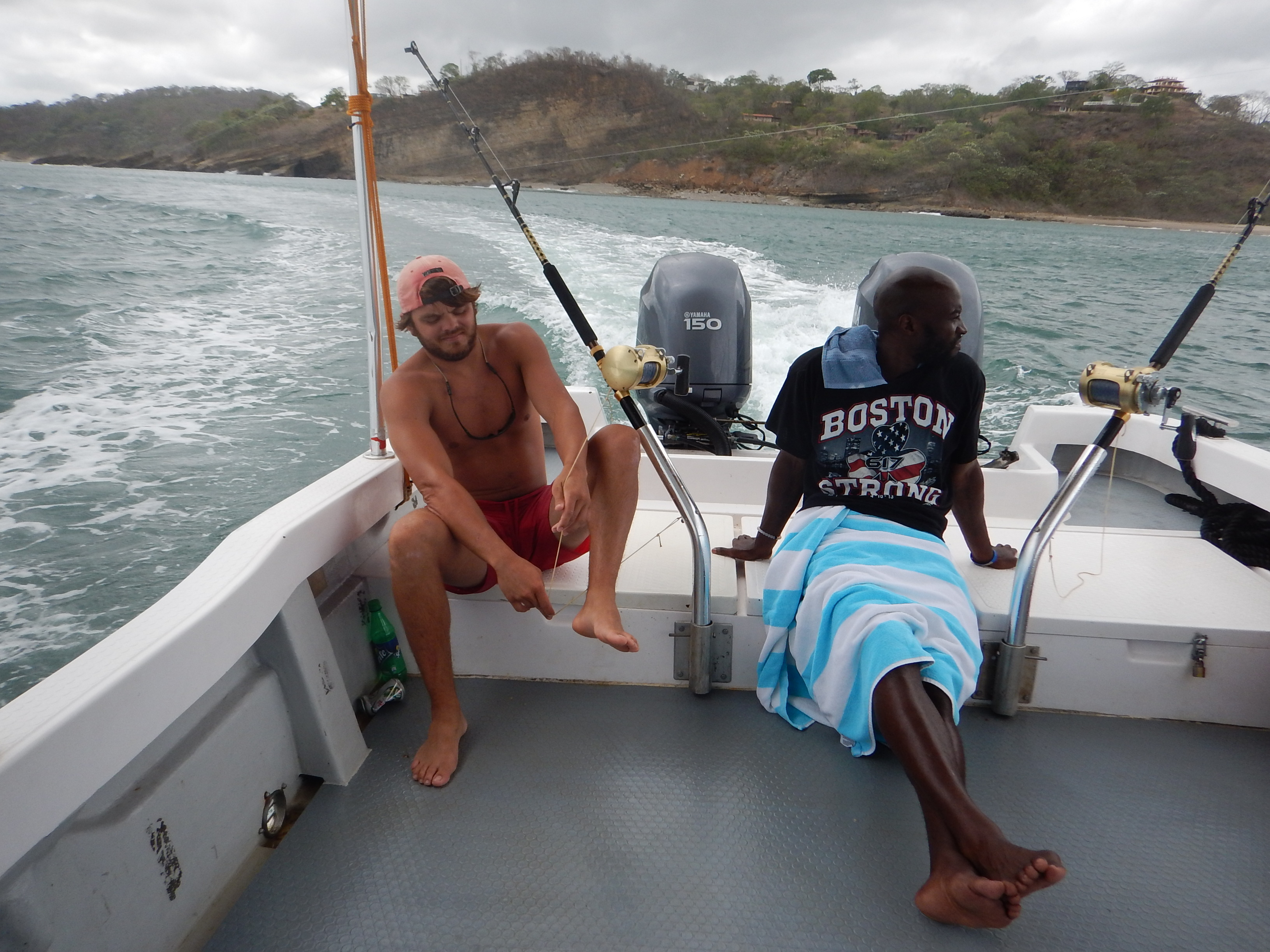 Sitting on the boat
Wes and Jeremy prepare to fish off the boat.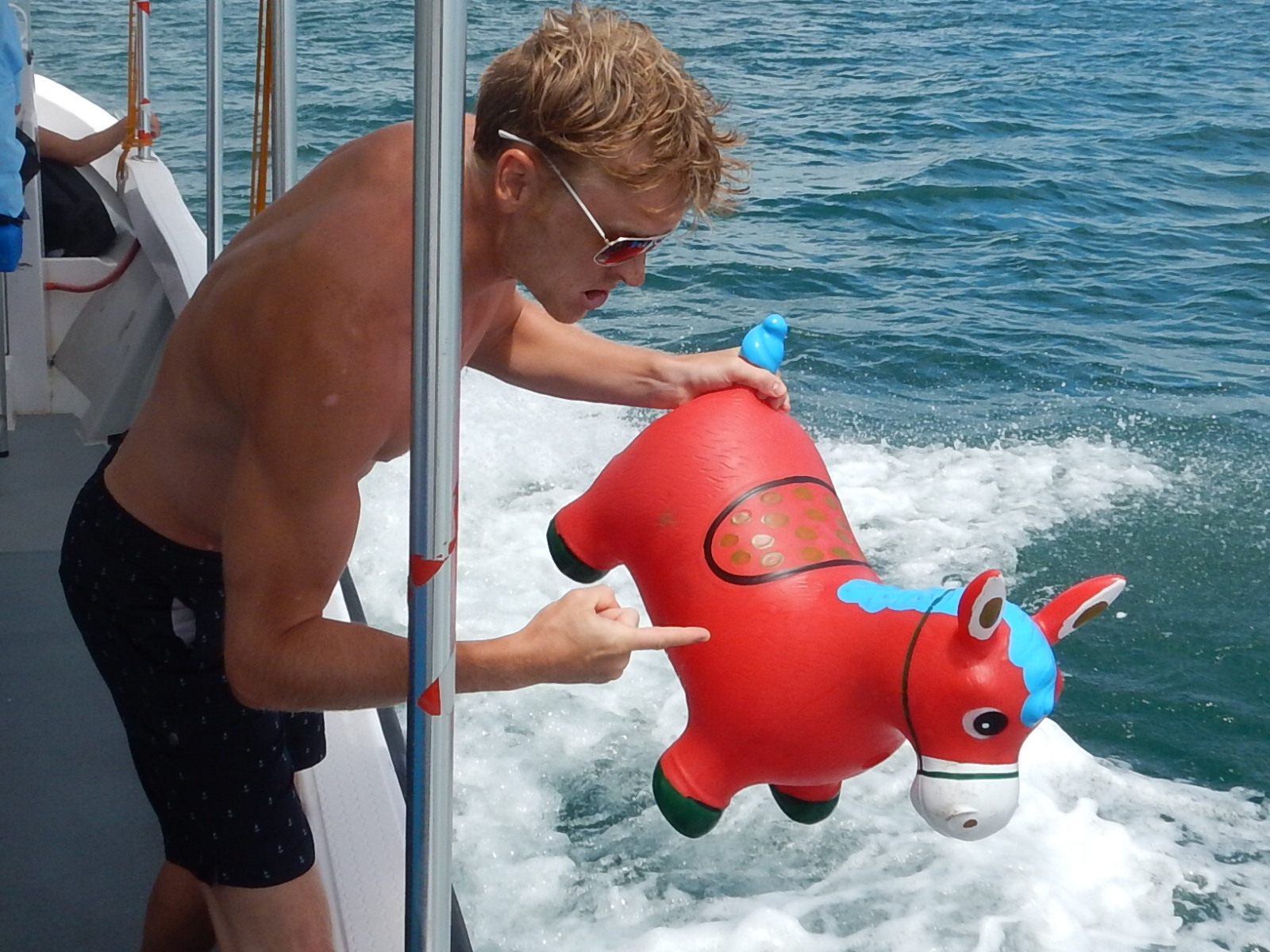 Enjoying the boat ride
Josh brings along the donkey on the boat ride.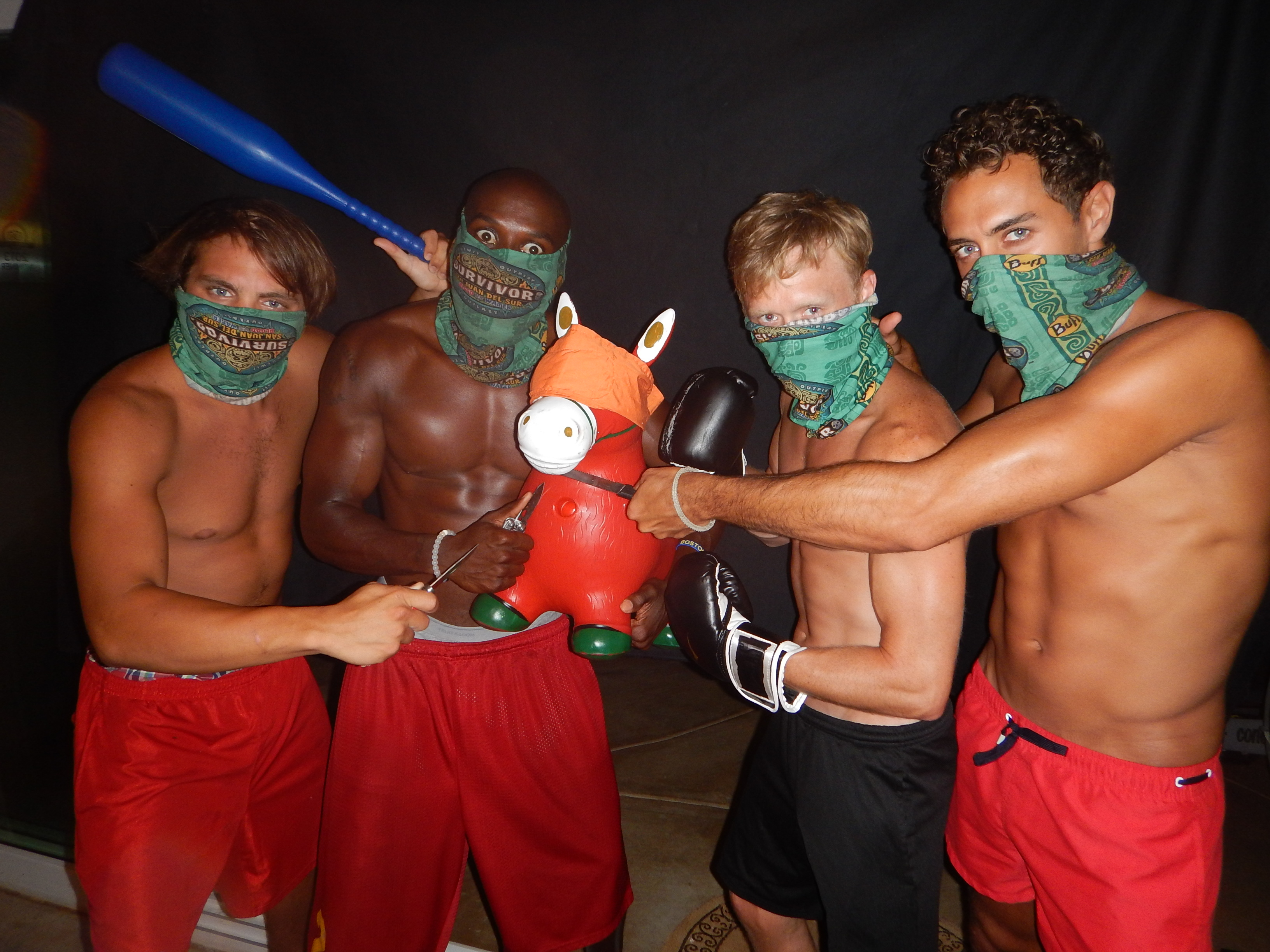 Four guys on Ponderosa
Wes, Jeremy, Josh and Reed goof around on Ponderosa.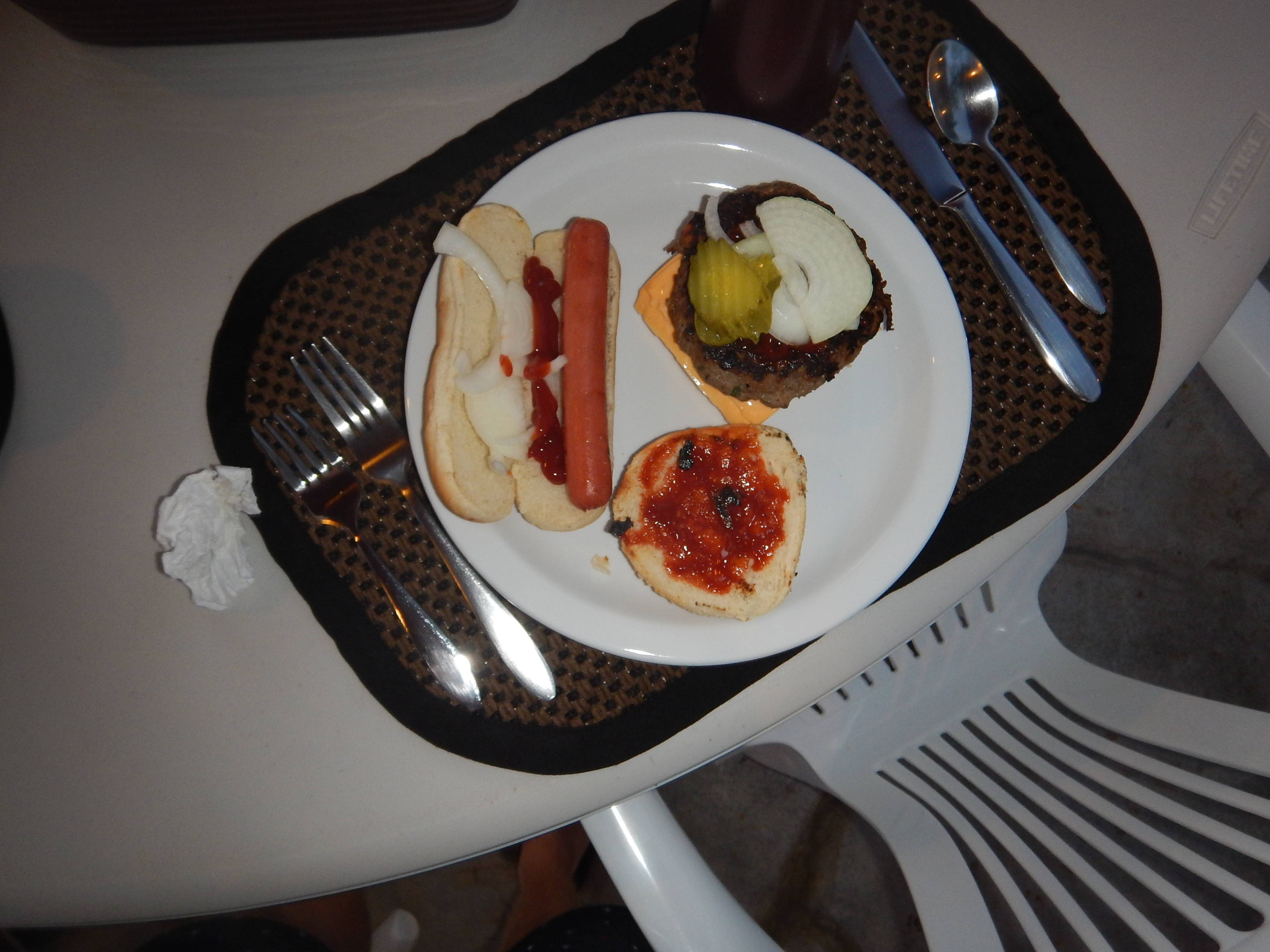 A delicious Ponderosa meal
This is just an example of some of the meals castaways enjoy on Ponderosa.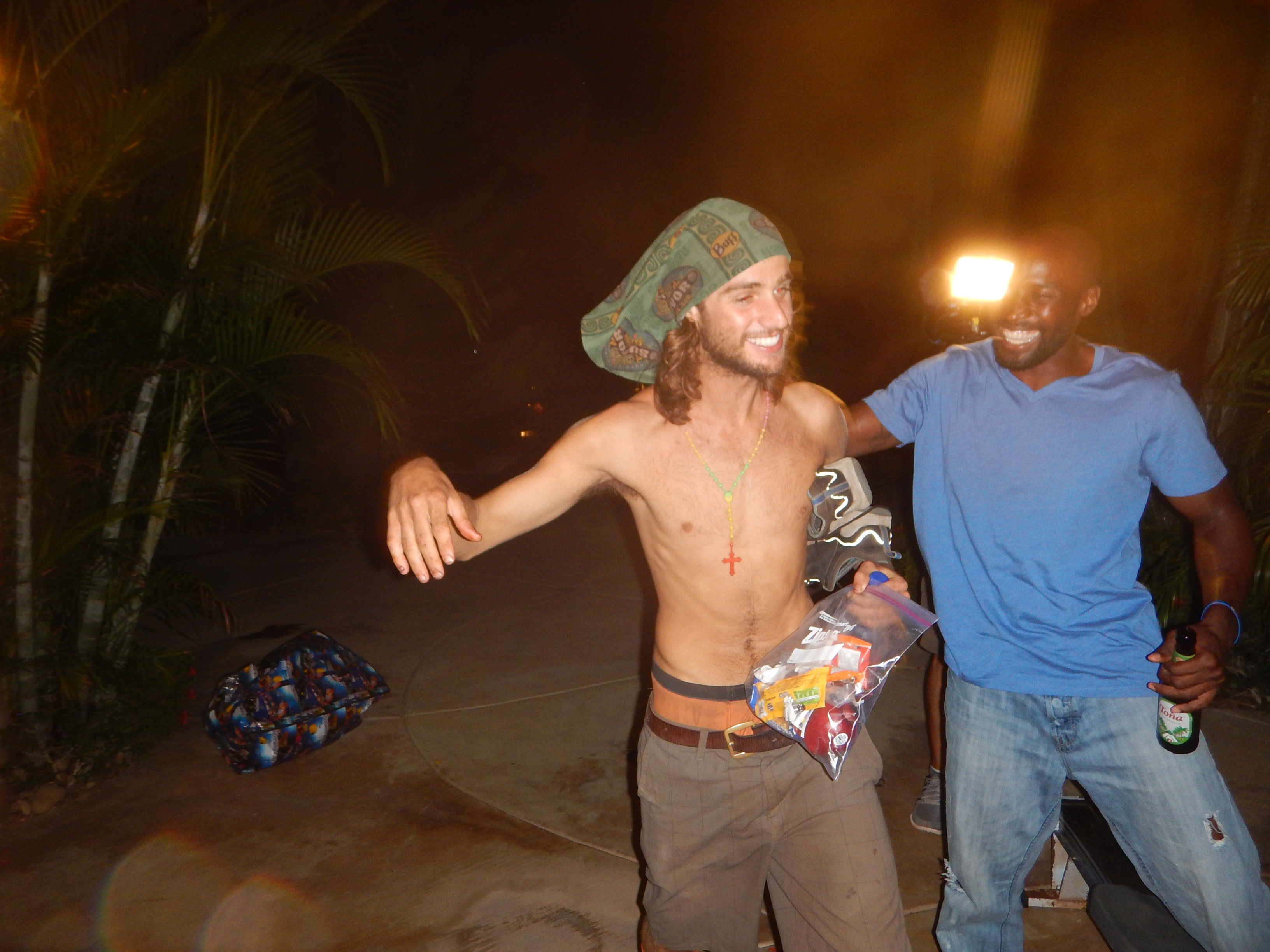 Alec arrives on Ponderosa
Jeremy welcomes Alec to Ponderosa.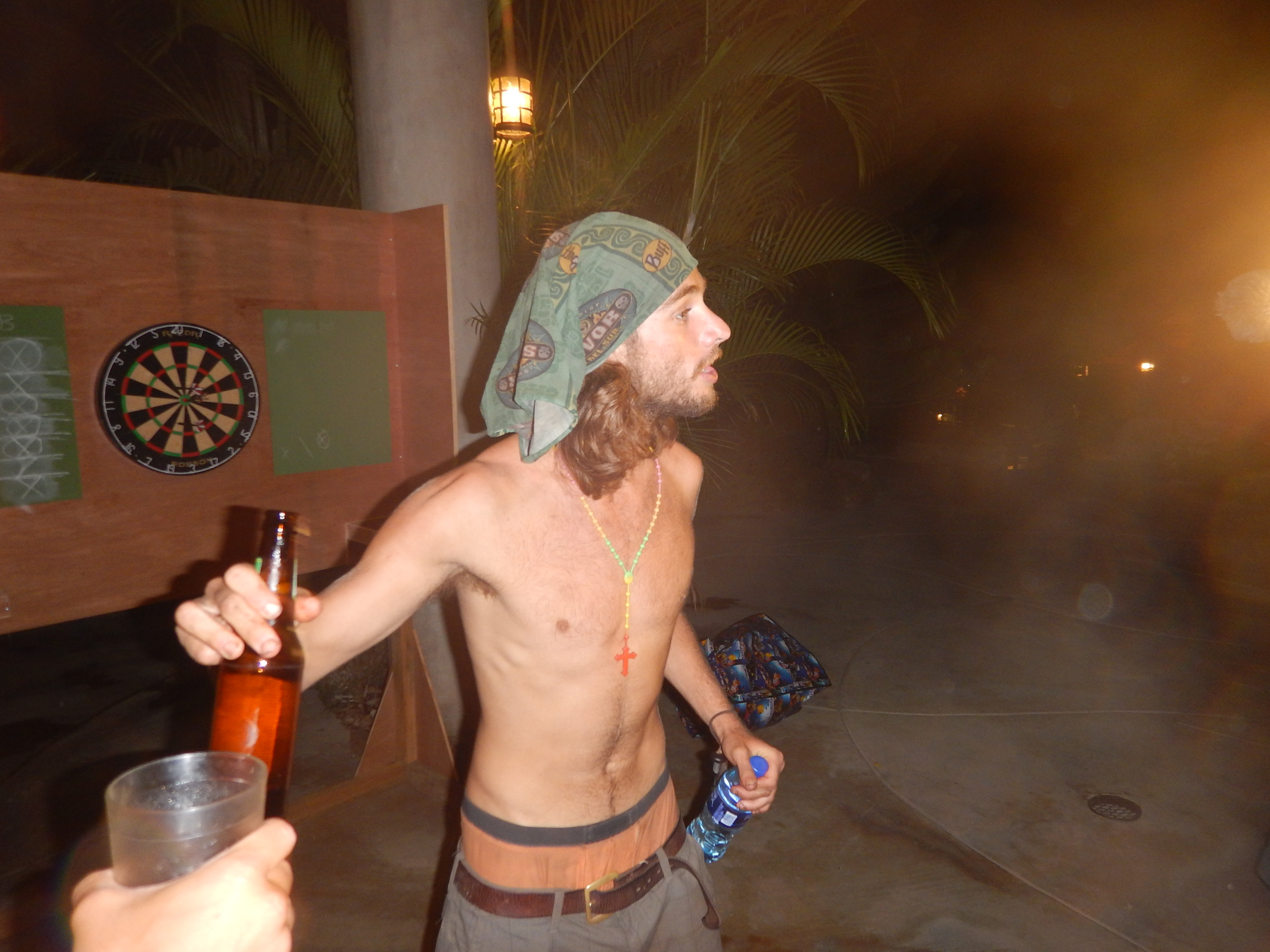 Enjoying a cold drink
Alec is greeted with a beer on Ponderosa.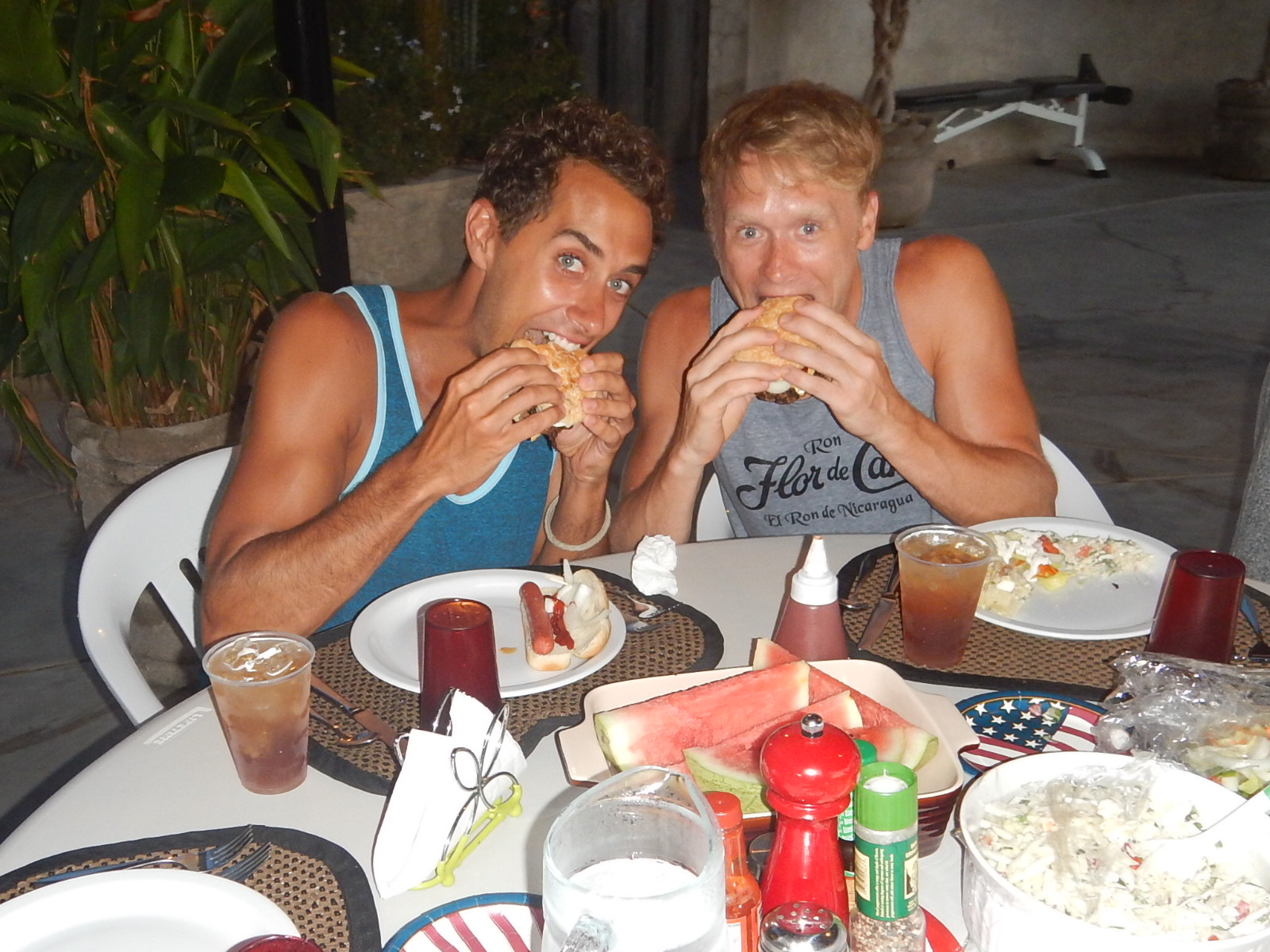 Chowing down
Reed and Josh enjoy their meal.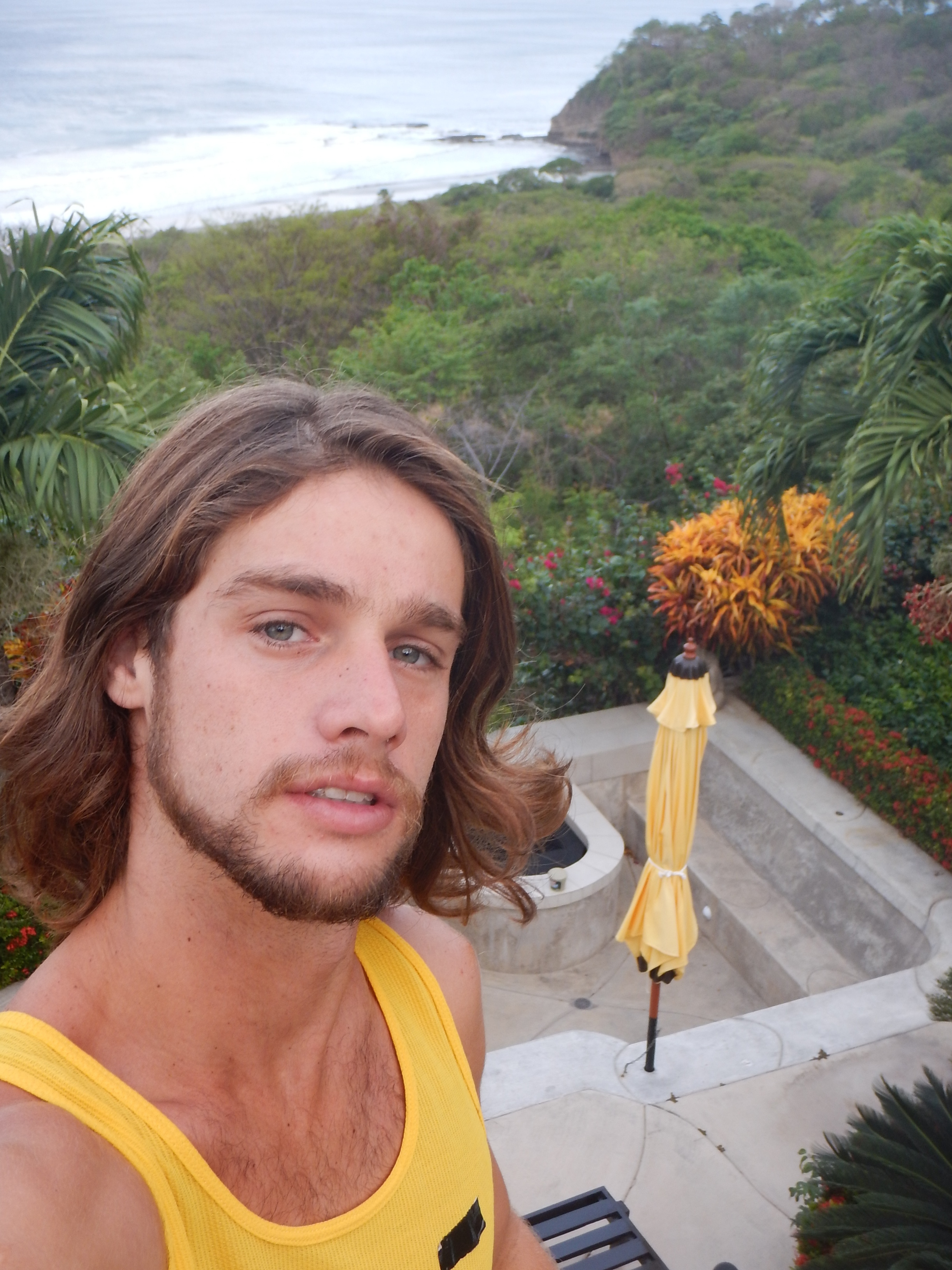 Alec takes a selfie
Alec enjoys the beautiful scenery of Ponderosa.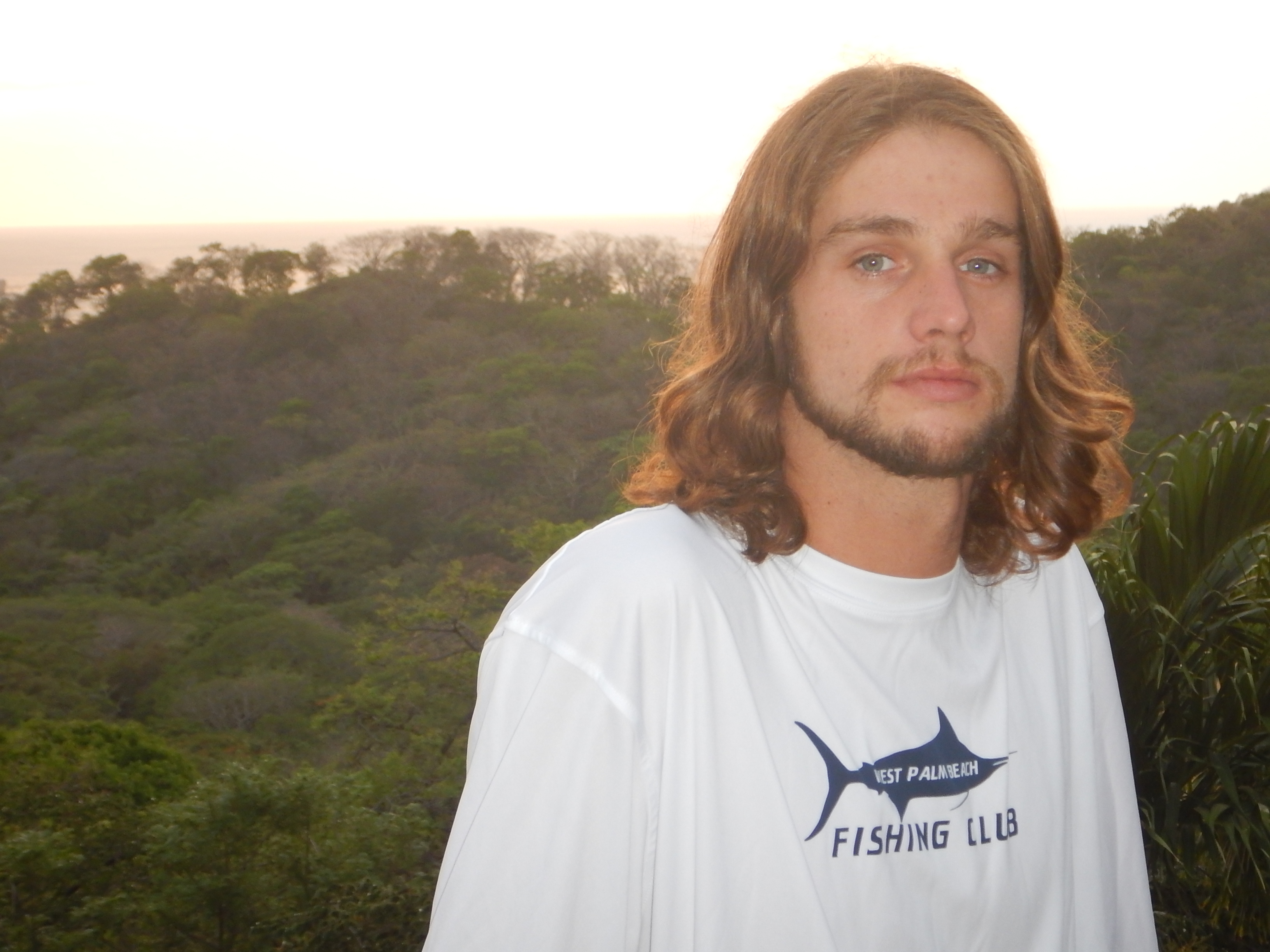 Alec
Alec relaxes on Ponderosa.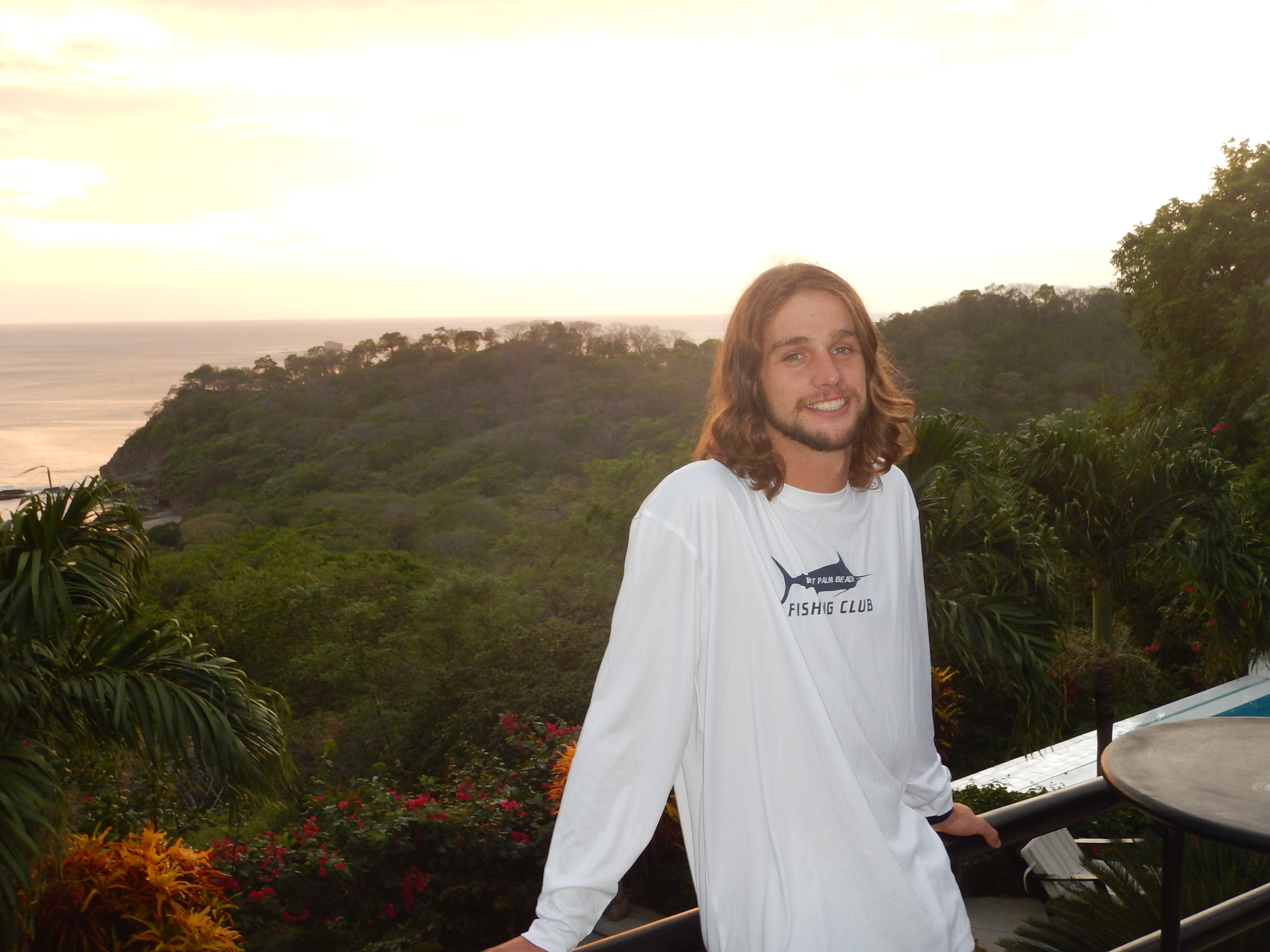 All smiles
After Alec cleans up, he relaxes outside and enjoys the view.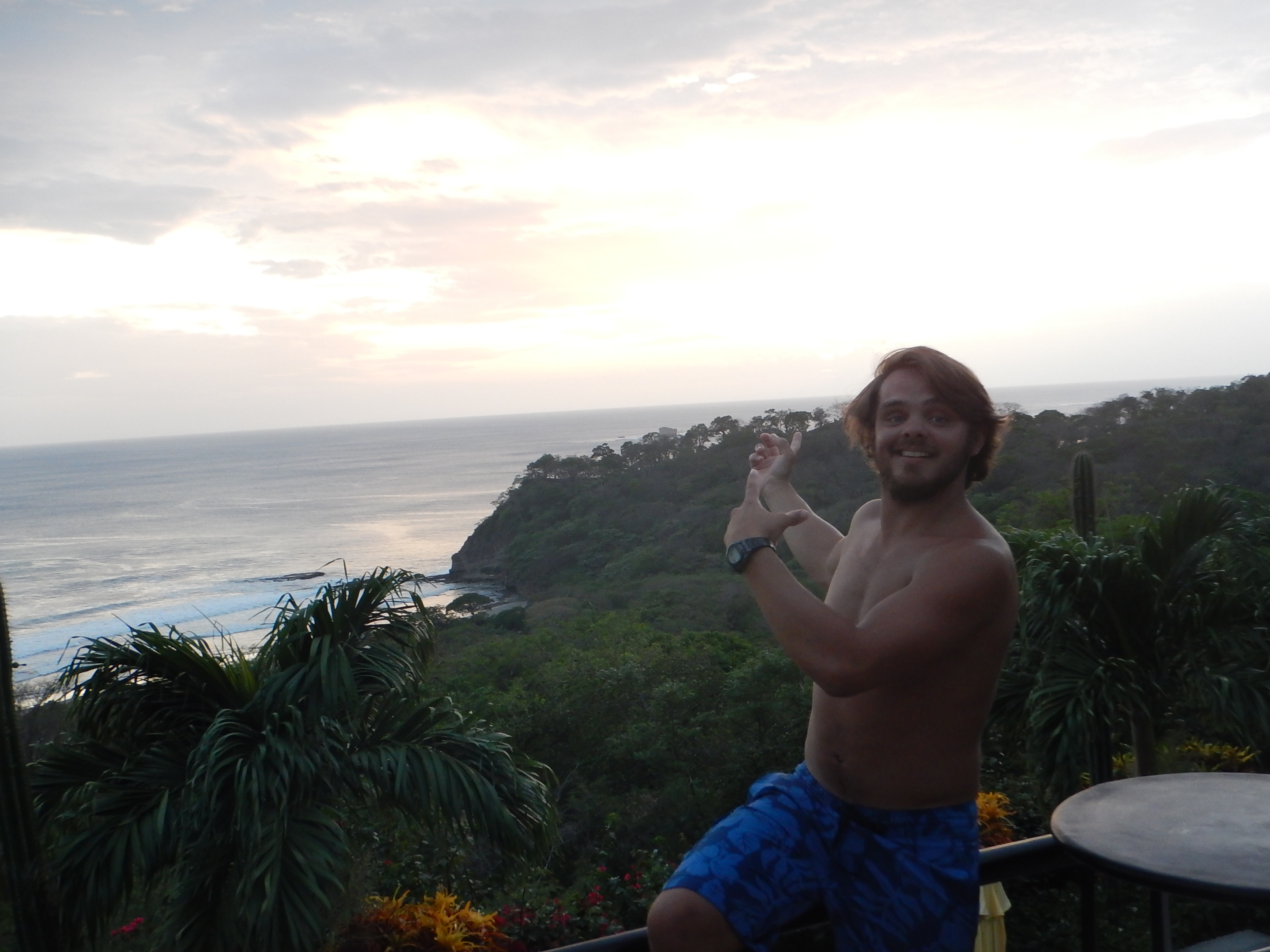 Take a look at this view!
Wes points to the beautiful view behind him.
Sours: https://www.cbs.com/shows/survivor/photos/1002974/exclusive-photos-of-ponderosa-from-the-castaways-perspective/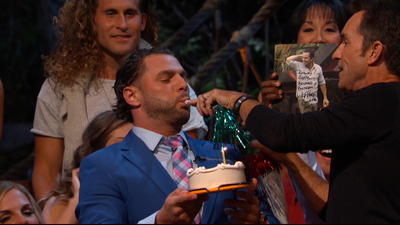 Subscribe
S30 E14
Live Reunion Show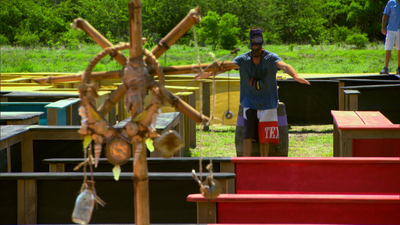 Subscribe
S30 E13
It's A Fickle, Fickle Game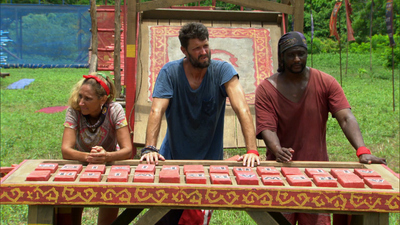 Subscribe
S30 E12
My Word Is My Bond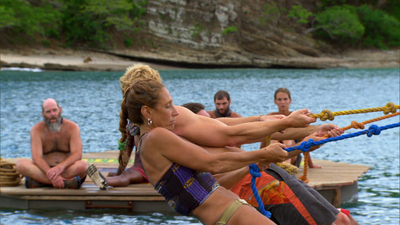 Subscribe
S30 E11
Holding On For Dear Life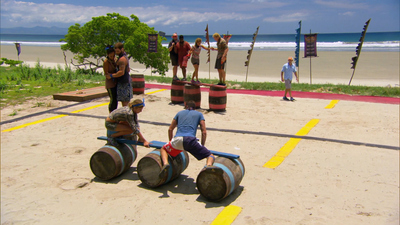 Subscribe
S30 E10
Survivor Russian Roulette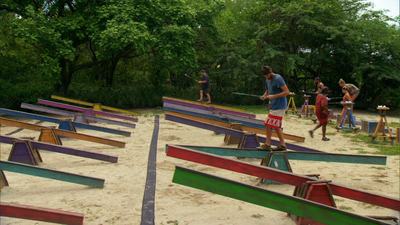 Subscribe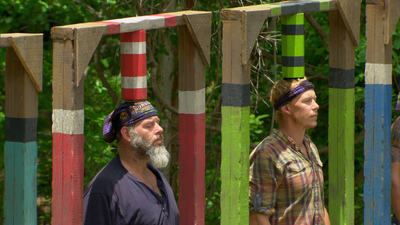 Subscribe
S30 E8
Livin' On The Edge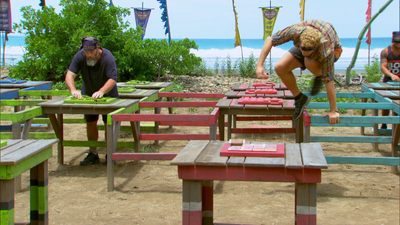 Subscribe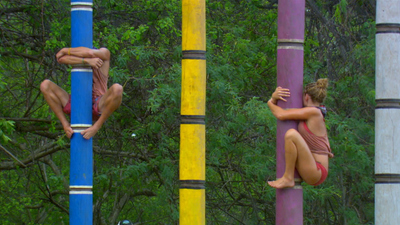 Subscribe
S30 E6
The Line Will Be Drawn Tonight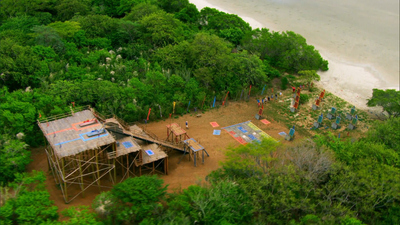 Subscribe
Subscribe
S30 E4
Winner Winner, Chicken Dinner/We're Finally Playing Some Survivor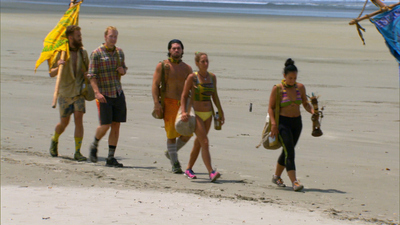 Subscribe
S30 E3
Crazy Is As Crazy Does
Sours: https://www.cbs.com/shows/survivor/video/tZGXx2SvPfFnMo1SuorrCUv3REQm1byv/survivor-ponderosa-joe/
Survivor contestants don't get to fly home to their families right after they leave the game. Instead, they go to Ponderosa, a jury holding area where they wait to vote for the show's winner. Even castaways who are voted out very early, and not on the jury, go to Ponderosa. Recently, CBS released the Survivor: Winners at War Ponderosa videos, which share everything you want to know about what happens after players are voted out.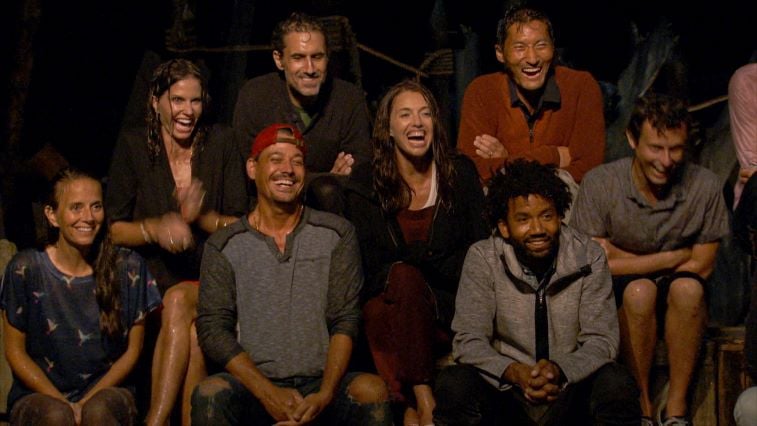 'Survivor 33: Millennials vs. Gen X' shared a little bit about Ponderosa
"Those who get voted off too early in the game to join the jury all gather at Ponderosa before they are shipped away," former player, Hannah Shapiro, explained on Mic. "Then, one by one, the jury heads to Ponderosa where they live, deliberate and drink. Each member of the jury gets a "Ponderosa video," a short clip about their first few days out of the game."
RELATED: 'Survivor: Winners at War': Natalie Anderson Finally Reveals Why She Gave Tyson Apostol an Immunity Idol
Fans of the show love to watch the Ponderosa videos to see snippets of life after the show.
"There was one large dining bungalow, complete with a bar and a buffet area," Shapiro continued.
The former player explained what a "fascinating place" Ponderosa is because the people who were competing against each other are now "forced to live together."
'Survivor 40: Winners at War' recently posted 6 chapters of Ponderosa footage
Previous seasons gave fans tidbits about life at Ponderosa. However, no other season shared so much footage of what happens at the resort after castaways are voted out. The videos detail the boat ride from the Edge of Extinction to the arrival at Ponderosa. These players already spent time together bonding on the Edge, so the situation is a bit different than in previous seasons.
The survivors are all weighed and find out how much they lost while competing. For Boston Rob Mariano, it was 34 pounds. Ethan Zohn was not far behind with a whopping 30 pounds lost due to being malnourished on the Edge of Extinction. Next, the contestants can stand in front of a massive mirror to see themselves for the first time.
RELATED: 'Survivor': The Heartbreaking Reason Why Season 39 Never Had an Opening Credits Clip
Later, they can either feast on a vast buffet or grab a hot shower. While at Ponderosa, the castaways stay together in bungalows. For many, the comfortable bed and a night of uninterrupted sleep is the best part. It is at a resort location, so they have a pool with clear blue water to relax in and even a basketball net to shoot some hoops.
The six chapters give a peek inside the rooms, the feasts, the pool, and a lot of Survivor silliness from many fan-favorite players.
Fans cannot stop talking about 'Survivor: Winners at War' Ponderosa Videos
"I'm so happy we're getting these Ponderosa videos," wrote one fan in the comments of Ponderosa Chapter 3.
Many other fans agree that the six chapters' content was almost as enjoyable as the show itself.
RELATED: Everything We Know About 'Survivor' Season 41
"If they could release several HOURS of Ponderosa footage, I think it'd make everyone's quarantine that much easier," another fan added.
Sours: https://www.cheatsheet.com
Life at Ponderosa (David Pt. 1)
'Survivor' players share what it's like at Ponderosa, the luxurious resort where losers wait for the finale
"Survivor" players told Insider what it was like staying at the luxurious resort Ponderosa.
Players said they have access to unlimited food and some alcohol.
Jury members are still cut off from the outside world but said they do get to watch some TV.
"Survivor" players who get voted out after the merge lose their shot at $1 million, but get to stay at a luxurious resort called Ponderosa as they wait to cast their final vote.
Former "Survivor" competitors told Insider what it's actually like at the resort, from day-drinking to being cut off from the outside world.
On the way to Ponderosa, players are interviewed and get a medical exam
"Survivor: Island of the Idols" player Karishma Patel told Insider that after host Jeff Probst snuffs your torch, a "camera comes out of the bushes behind you and starts following you."
She said she was smiling as she left because the game was getting "too toxic" and she wanted to take a shower.
As you leave, she said, a "doctor checks you out real quick" and you "see how much weight you lost," which is shown in the Ponderosa segments on the CBS "Survivor" YouTube channel.
Players choose their first Ponderosa meal before they even get to the resort
After the check and interview, Patel said, she was brought to a nearby boat nicknamed "Jeff's boat" because of how much nicer it is than the other ones they'd ridden thus far.
On the way to Ponderosa, she said she chose any food she wanted from a menu so it'd be ready for her when she got there.
Patel said she was also offered a bag of chips and an assortment of candy bars to snack on in the meantime, but she didn't eat them.
"I didn't open anything," Patel told Insider. "Genuinely, all I wanted was a hug."
Jury members sometimes greet each other at the docks
Patel told Insider she wasn't sure how other jury members would react to seeing her after a tumultuous season. But as the boat got closer, she saw several of her fellow competitors waiting.
"I saw them in the distance, I dropped my s--- and I ran," Patel said. "I must have looked like a weird little kid, running towards their parents."
It can take time for players to adjust to post-game life
Three-time "Survivor" player Andrea Boehlke told Insider that adjusting to the laid-back life at Ponderosa can be difficult.
"For the first few days of Ponderosa your head is fully in the game still," Boehlke explained. "You're thinking: 'Why was I voted out? What were the signs? What did I miss?'"
Boehlke said on top of overthinking strategy and deception, you're also "so mad at yourself" and "very jealous of the people still in the game."
"Survivor: David vs. Goliath" competitor Davie Rickenbacker added that it was difficult to engage with people who acted differently on the island.
"These people are coming up to you and hugging you and [you think], 'Wait, people are really my friends! Wait, are they really my friends?'" Rickenbacker said. "It's a mind f---."
Three-time competitor Malcolm Freberg said that he heard "horror stories" about fellow jury members not getting along at Ponderosa because there was still "bad blood from the game."
Jurors are given the option to bunk with other players
Rickenbacker said you get "the opportunity to room with people when you get back to Ponderosa," which he used to help his last ally in the game, Nick Wilson, win the season.
"Nick was the only ally that I still had in the game. I was still playing the game for him," Rickenbacker told Insider. "I was going up to Goliaths you know, trying to balance for him so that they would get his vote at the end."
To help those odds, he opted to room with a castaway from the opposing team, Dan Rengering, "to sway him to get Nick's vote."
Jury members are still cut off from the outside world but they have a few electronics and activities to keep them busy
Rickenbacker said players still don't get their personal electronics, like laptops and cell phones, but they can watch TV.
Patel said she would "watch a lot of episodes of 'The Office'" to unwind while other jurors discussed the game.
Rickenbacker said there were also "a lot of activities for us to do vacation-wise, like massaging and paddleboarding."
Jury members can eat as much as they want at Ponderosa
Several players said they could basically eat whatever they wanted at the resort-like getaway.
But after weeks of rationing rice and foraging on a remote island, that extreme change can take a toll on players, according to four-time competitor and one-time champion Tyson Apostol.
"It's fun for a few days, but you eat yourself sick cause you just can't stop eating," Apostol said. "So everybody's feeling really gross after a few days."
Apostol said that he also had to take medication for his digestive tract because he'd done "horrible things" to his stomach.
Boehlke, who stayed at Ponderosa on three separate seasons, said that she got sick multiple times.
"When I first got to Ponderosa, I was obviously eating all the food I could, everyone is," she explained. "So there were many times that I was on Ponderosa where I was throwing up because I just wasn't used to eating that food."
Some players also enjoyed alcohol at the resort
Freberg said that he and his fellow jury members "had quite a few cocktails early and often," although the crew "could only get their hands on rum for us."
He recounted that he'd make "peanut-butter rum smoothies with banana and ice cream" that were the "best thing on the planet." Boehlke remembered those smoothies and added that she had "a blast" with her "Survivor: Caramoan" castmates.
"It was just this big party," Boehlke said. "... Like actually the best time of my life. We were just drinking peanut-butter rum smoothies all day."
Several players said they eventually stopped caring about the game
Boehlke said that after a few days at Ponderosa, you "don't care about the game."
"Every time someone else would come back to Ponderosa and they'd be talking about something that was going on in the game, you truly don't care," Boehlke told Insider. "It's like, 'That's nice, but I'm just trying to relax.'"
Patel said her interest in the competition stopped as soon as she was greeted by the other jury members.
"I did not care one bit," Patel said. "I was no longer in the game. I did not care what vote went where. I did not think about anything."
But Patel added that she was "still a little upset" at some of the players in the game and was "a little bit vocal with the other members of the jury" about that.
But losing the game can still sting
Despite the activities and endless supply of food, losing the game weighed heavily on some players.
"You're tired of being there and every day is just a reminder of losing," Apostol said. "... If I'm not going to win the million dollars, do I really care who else is getting it?"
Apostol said if players were given the choice to "forgo your jury vote to go home," he would choose that option "every time."
Boehlke told Insider there was a big difference between her second and third stay at Ponderosa because of how much pressure she put on herself the third time around.
"I was really upset that I didn't make it farther, I really thought I could have that game," she said. "And it was harder the third time to relax and be proud of myself because, for me, it was win or bust."
Follow along with our series of interviews to see what else the former players told Insider.
Sours: https://www.insider.com/where-survivor-players-go-when-voted-off-ponderosa-secrets-2021-7
Cbssurvivor ponderosa www
Escape To Ponderosa With Survivor Season 30's Castaways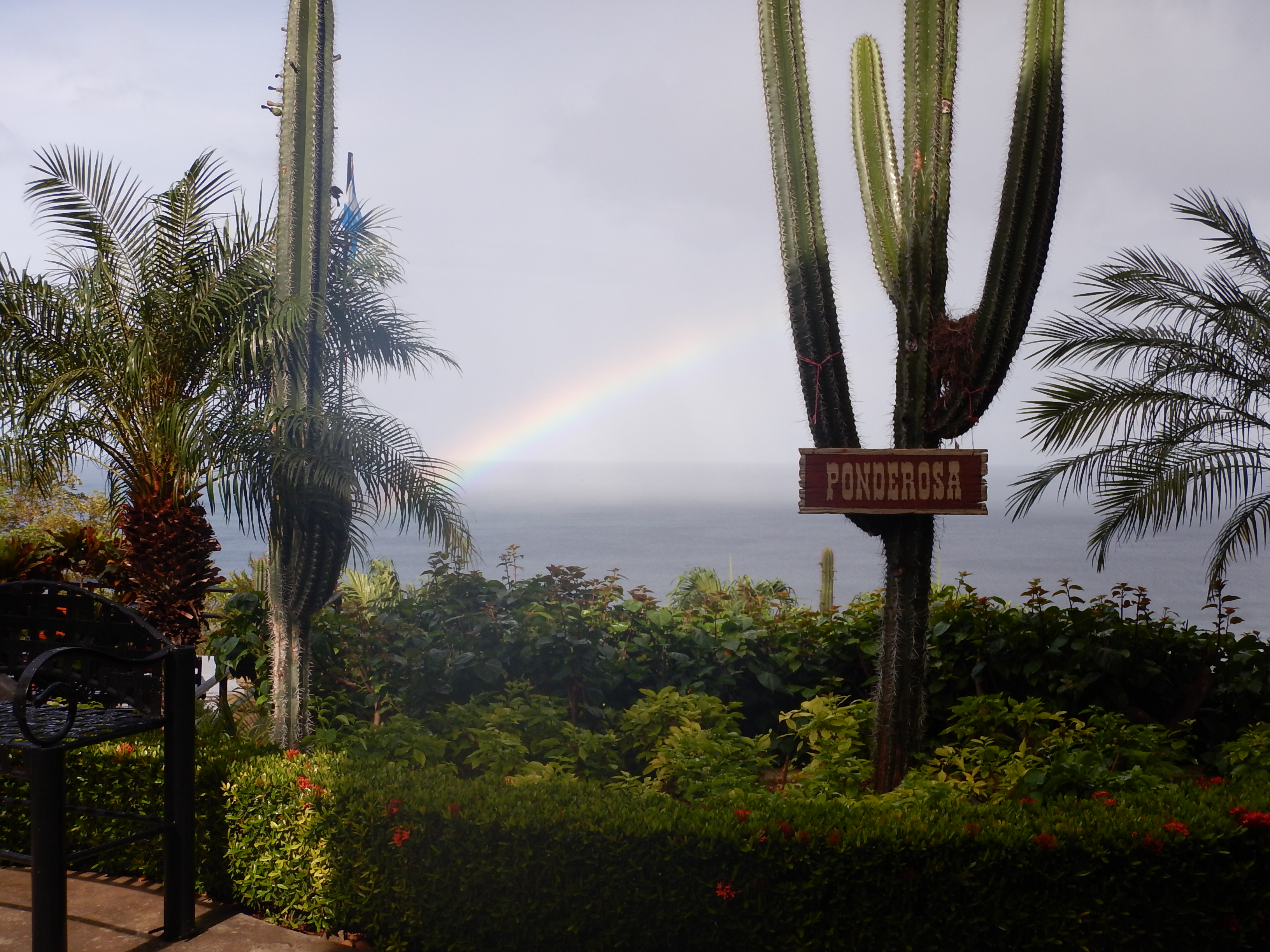 Welcome to Ponderosa
When the jury members from Survivor: Worlds Apart were voted off camp, they headed to Ponderosa to relax until the season's finale episode and live reunion show in Los Angeles.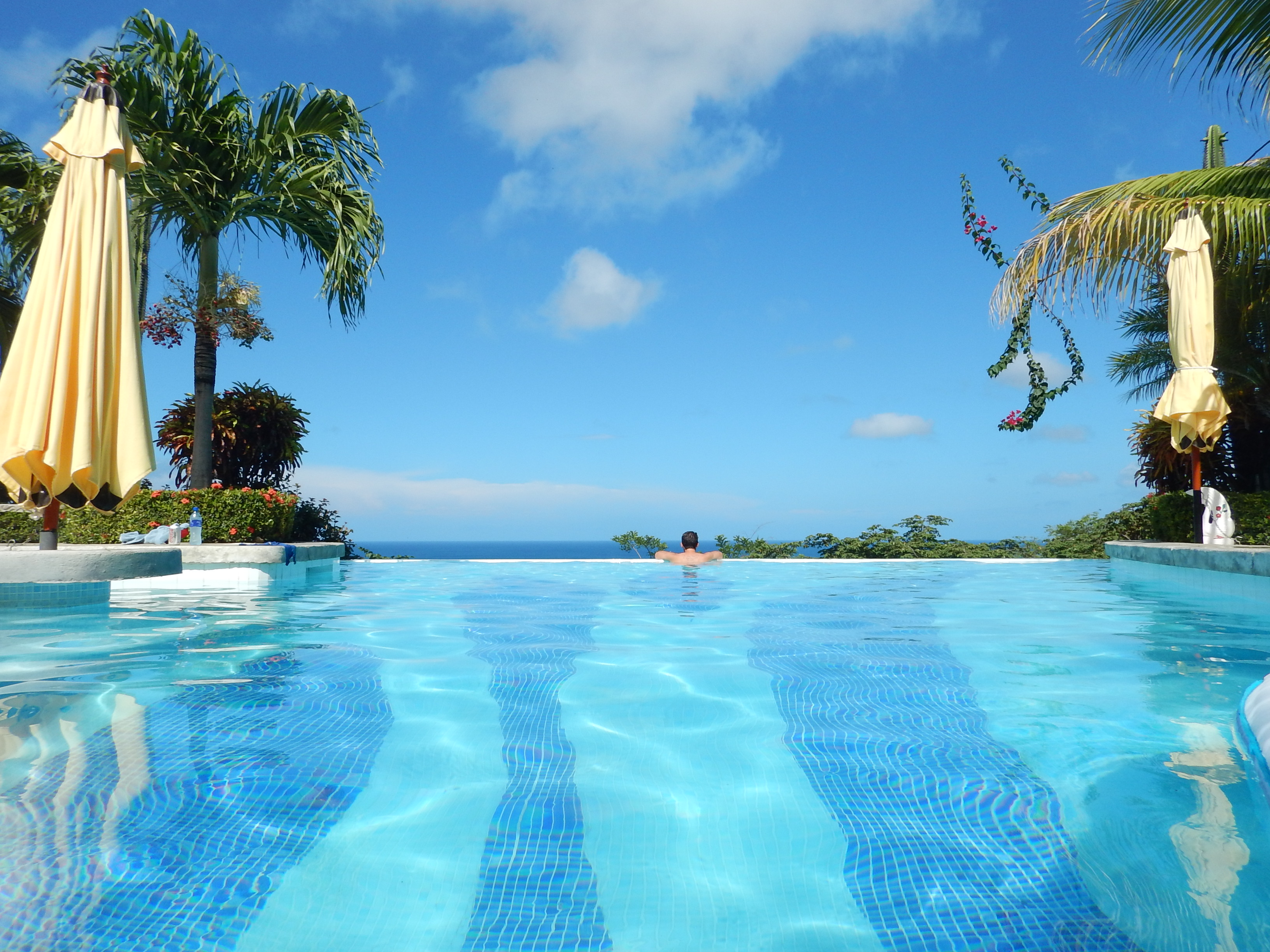 That cool, blue water
What better way to relax after enduring the intense challenges of Survivor than slipping in a luxurious infinity pool. Well, that's just what the Season 30 jury did before attending the epic season finale last week.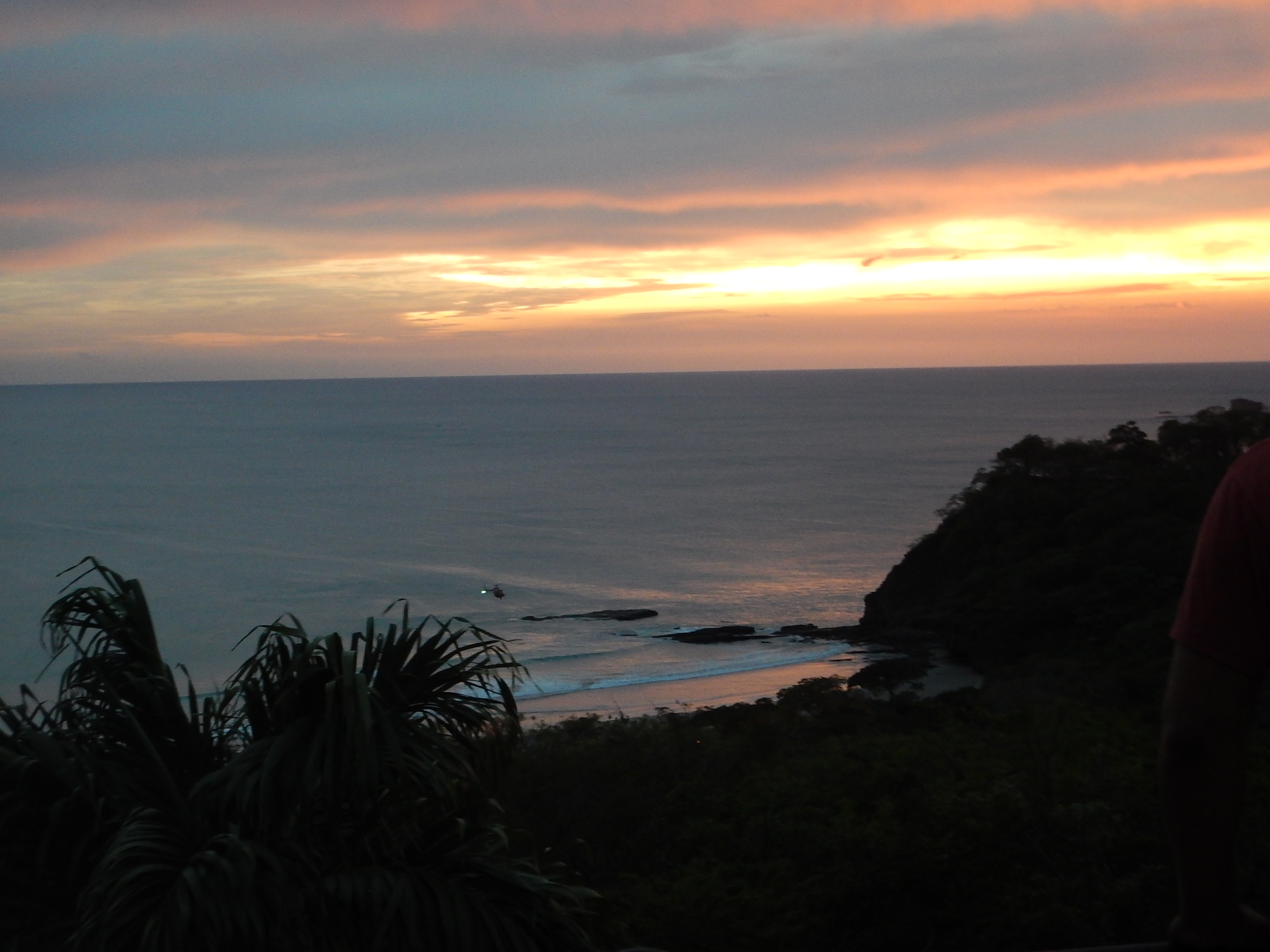 A seriously amazing sunset
Here's what the castaways were looking out at when reflecting back on their Survivor game.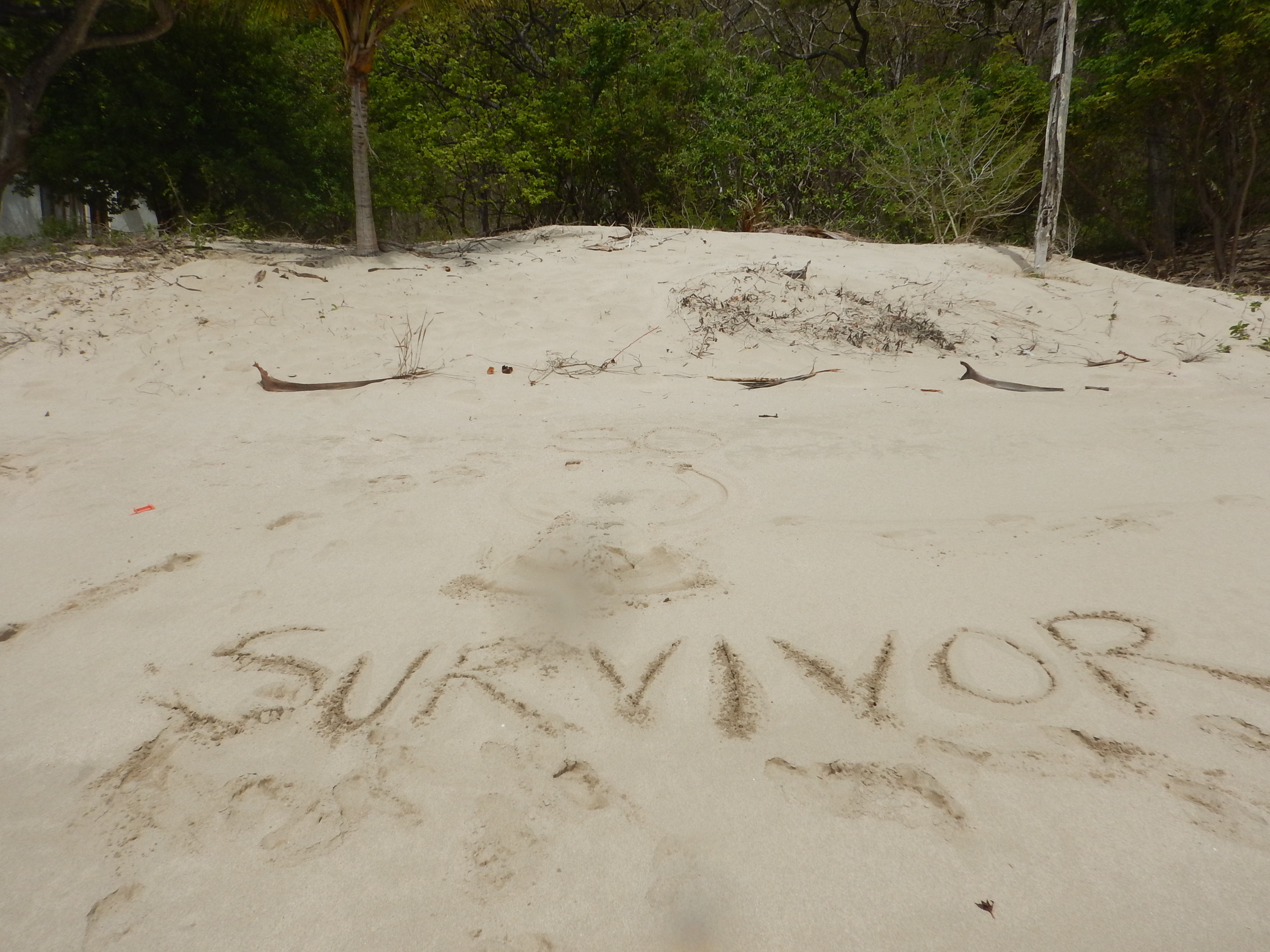 Writing's in the sand
One castaway had a little fun in the sand along the shore.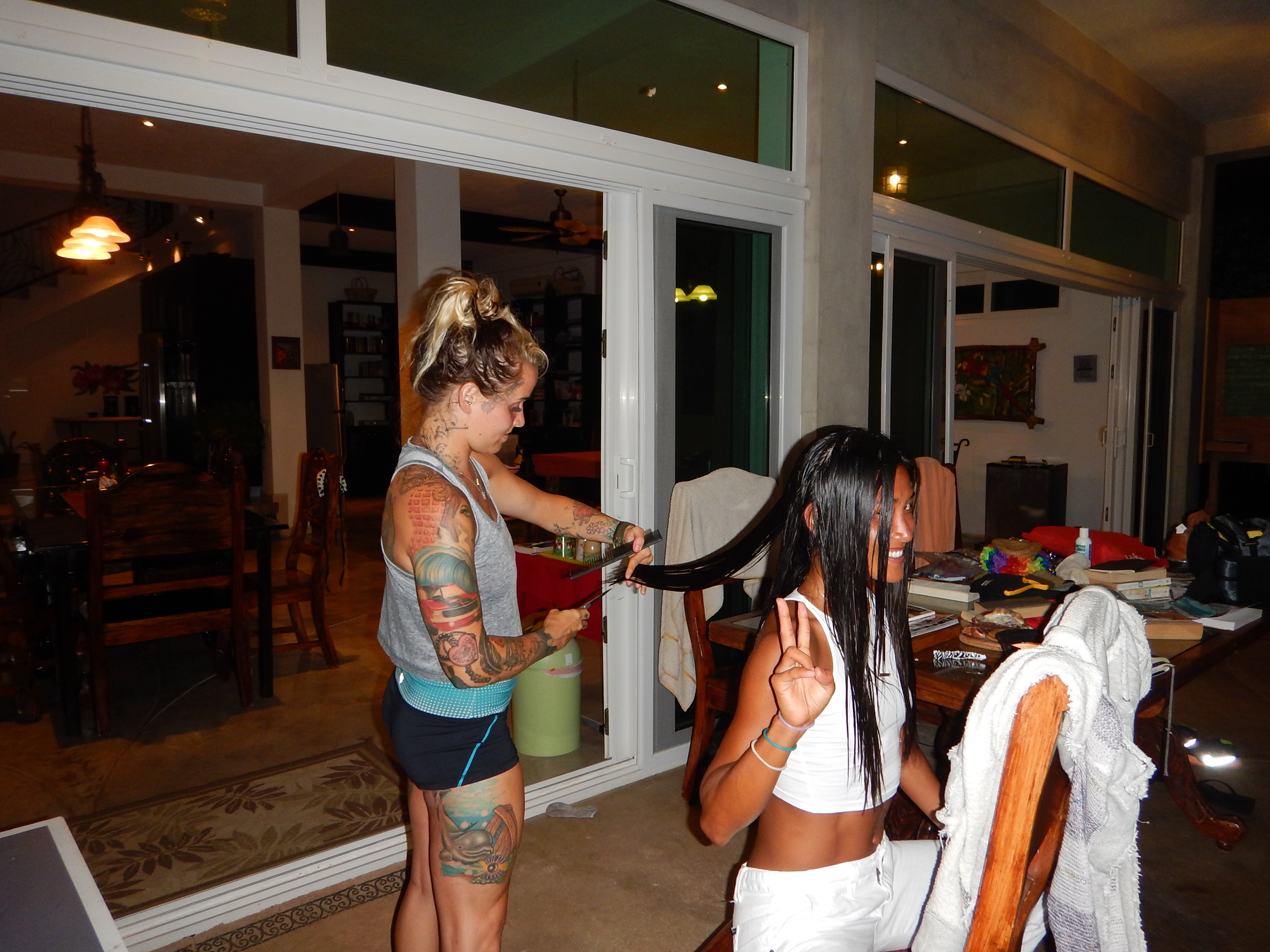 Primping at Ponderosa
Lindsey whips out her haircutting skills to give So a trim. These girls are looking good even on vacation!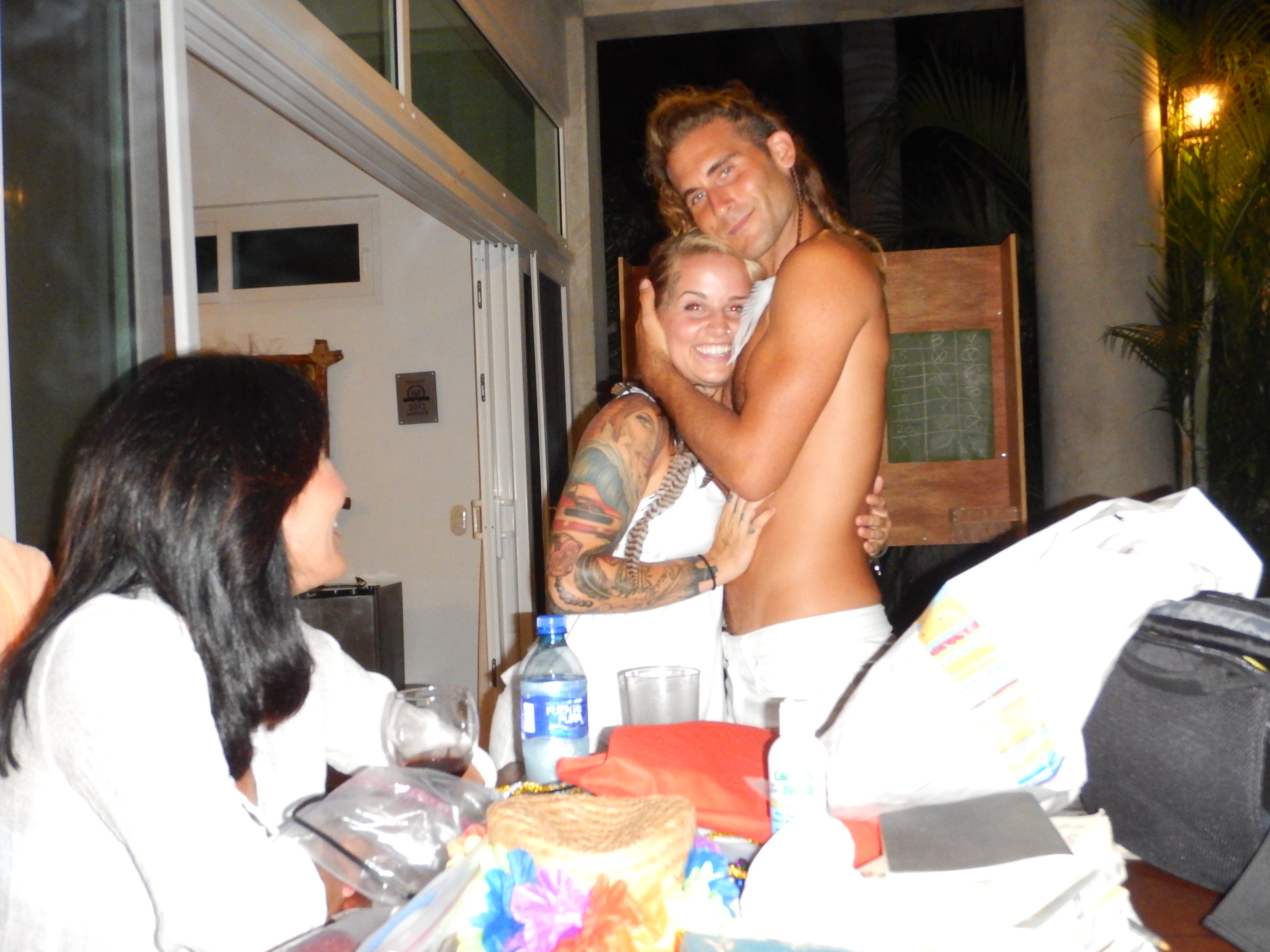 How sweet!
Nina looks on as Lindsey and Vince share a hug after a tropical sunset.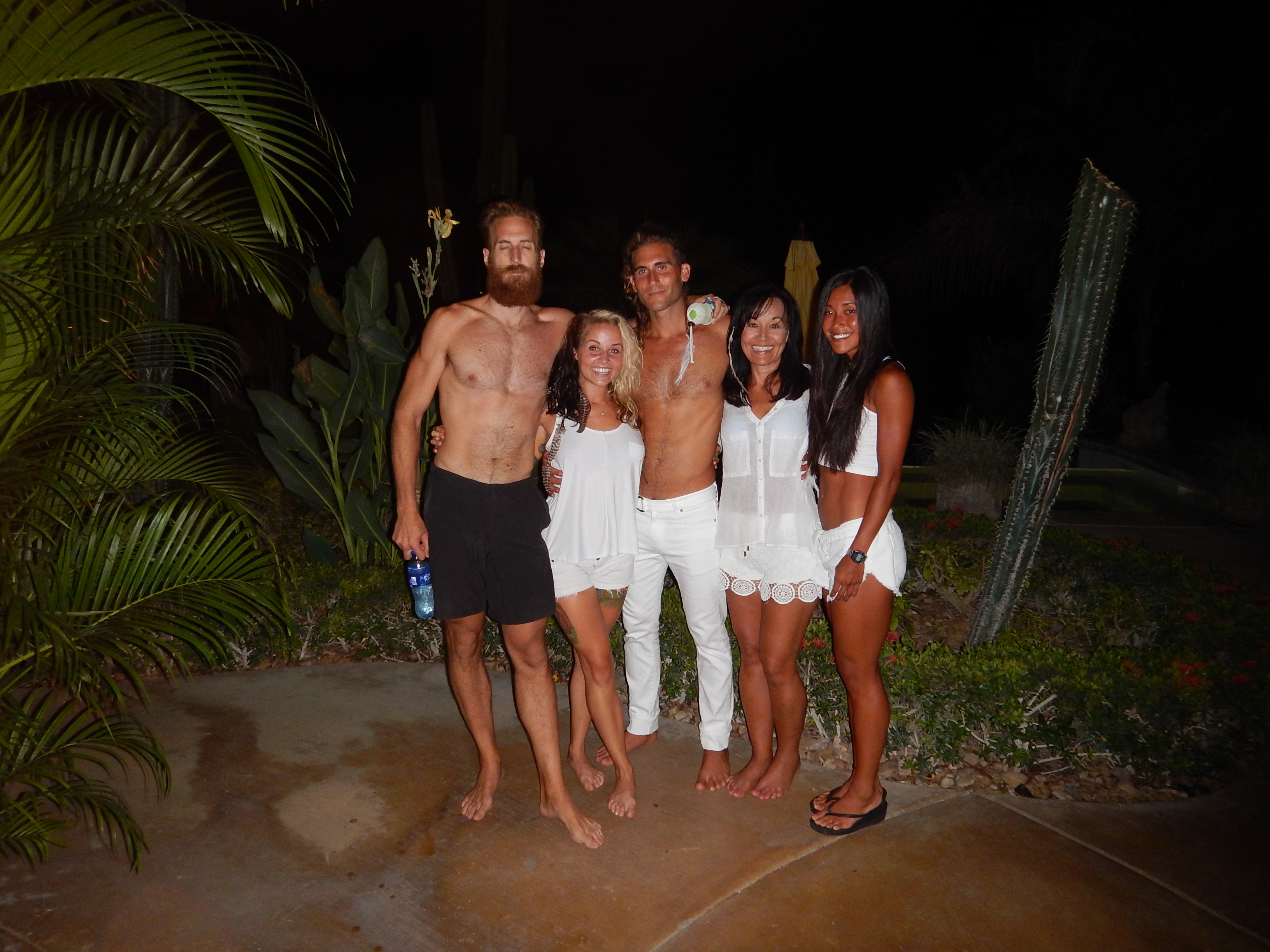 Bare feet and big grins
Max, Lindsey, VInce, Nina, and So show off their amazing smiles while relaxing at Ponderosa.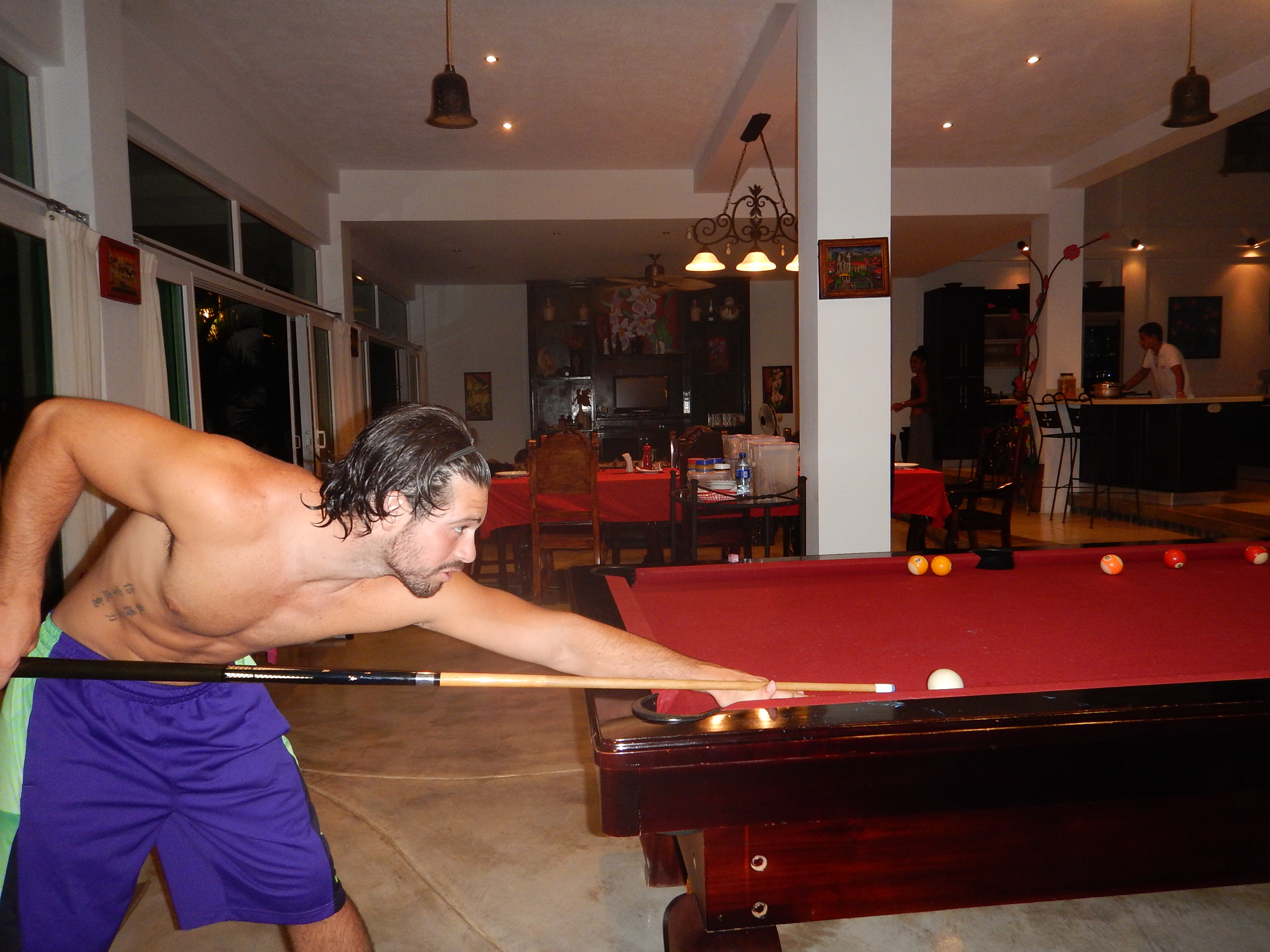 Joaquin takes a shot
Joaquin hangs out in the Ponderosa house after his time on Survivor. We bet he's just wishing his bro, Rodney, was there for a game.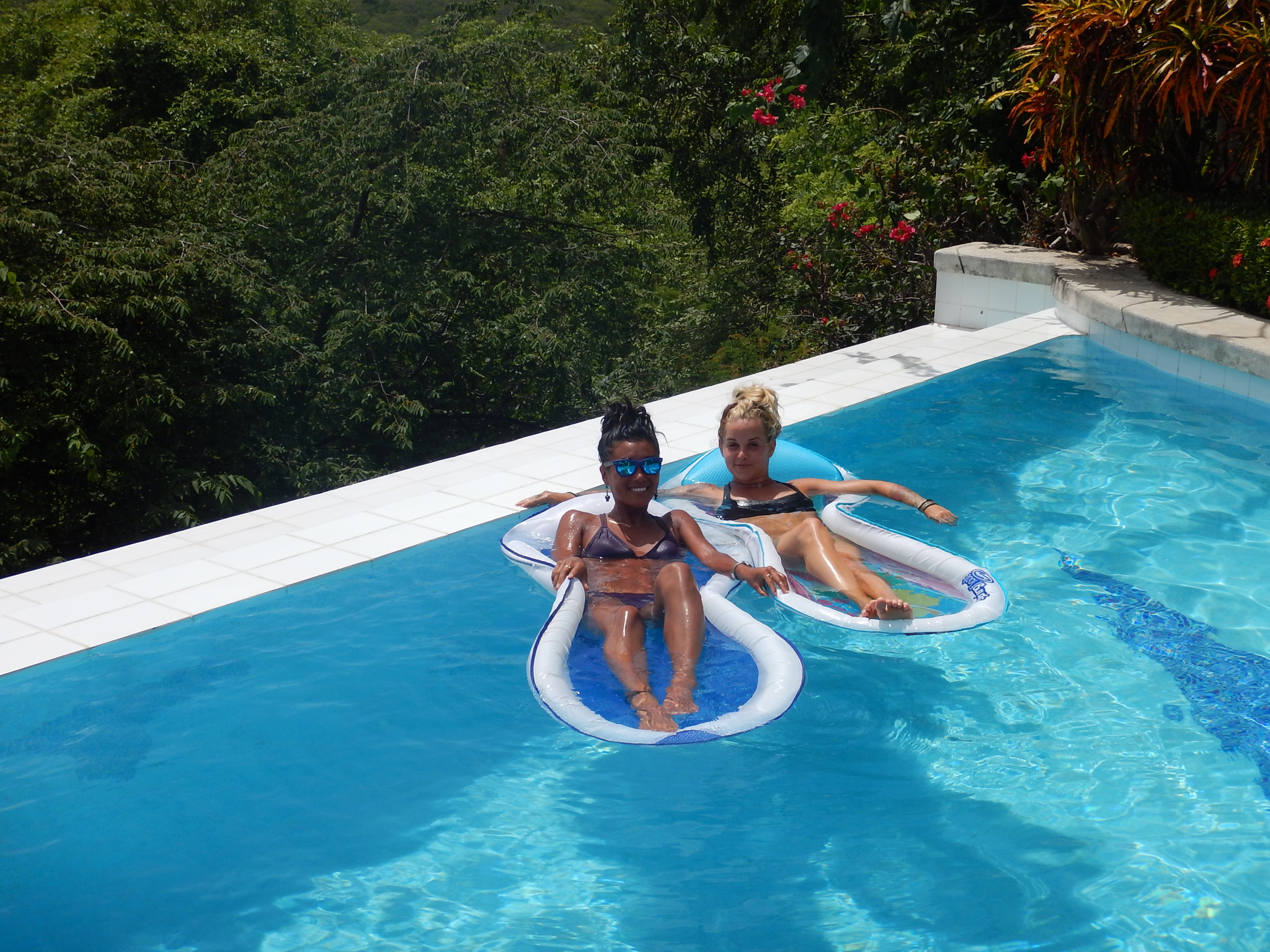 Lounging by the pool
So and Lindsey let the day float by as they soak up some sun in the Ponderosa pool.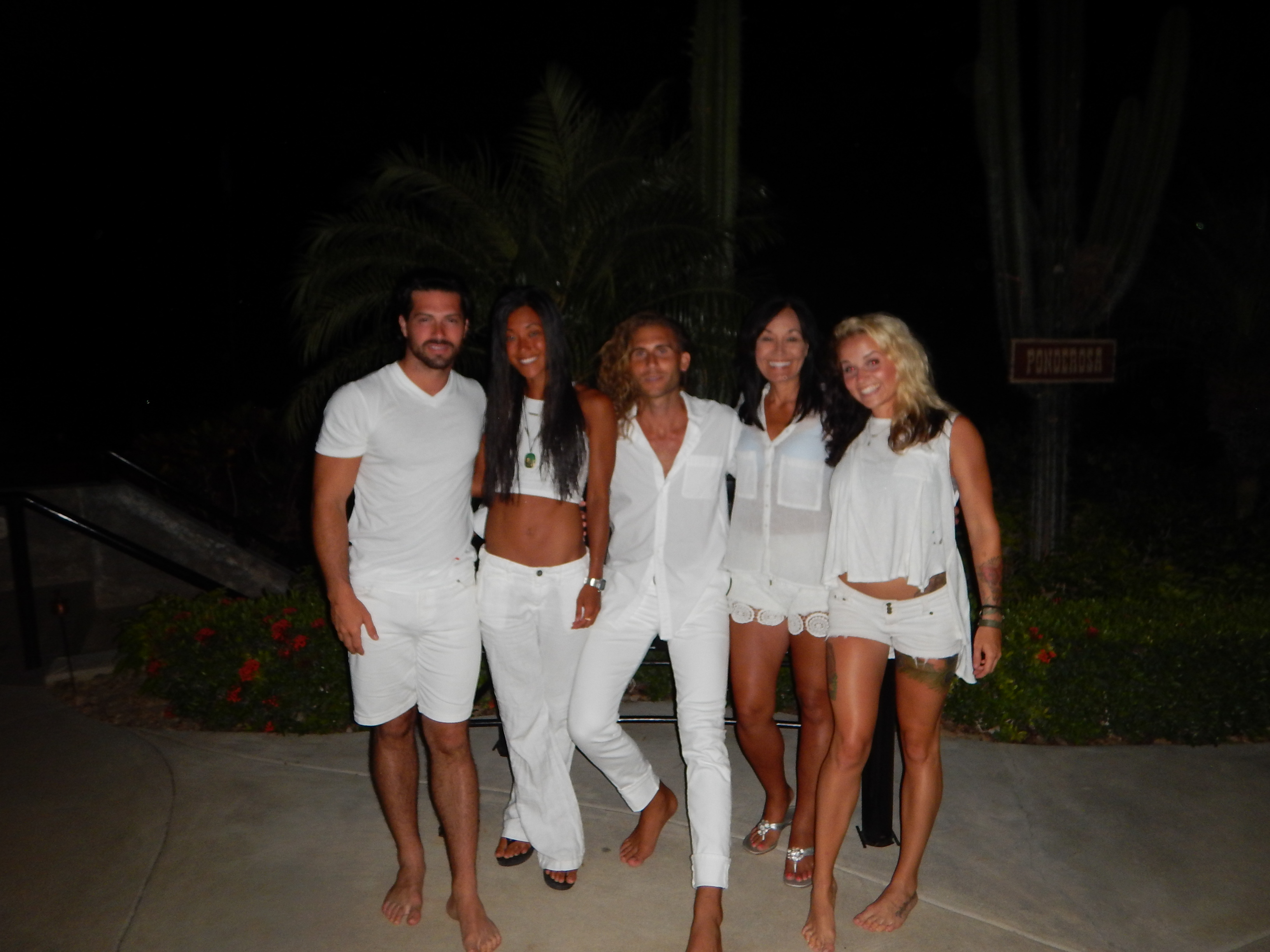 All dressed in white
Joaquin, So, Vince, Nina, and Lindsey coordinate effortlessly while relaxing together.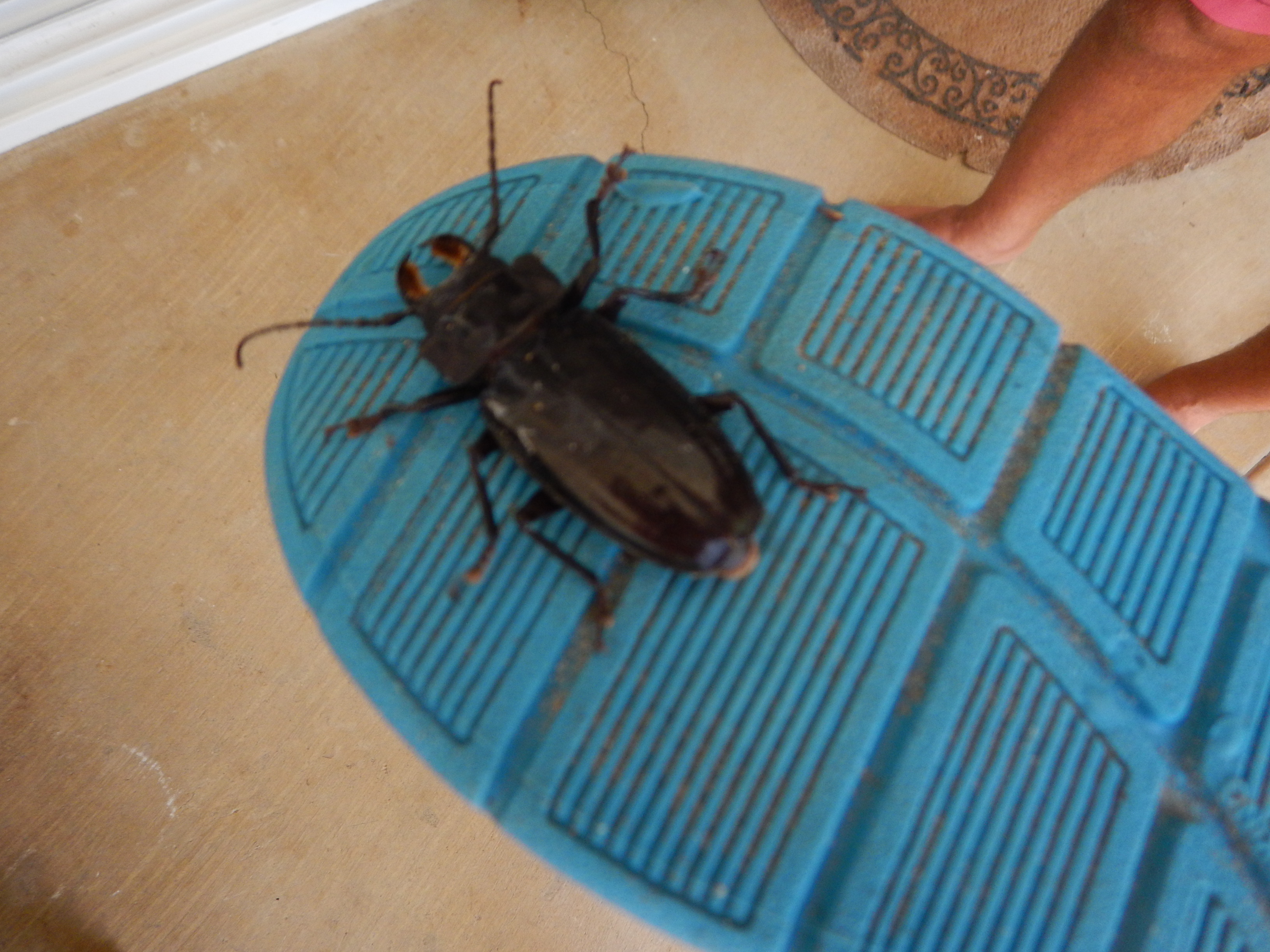 One big bug
Ponderosa may be beautiful, but being somewhere exotic also brings along some pretty intense (and intimidating) insects.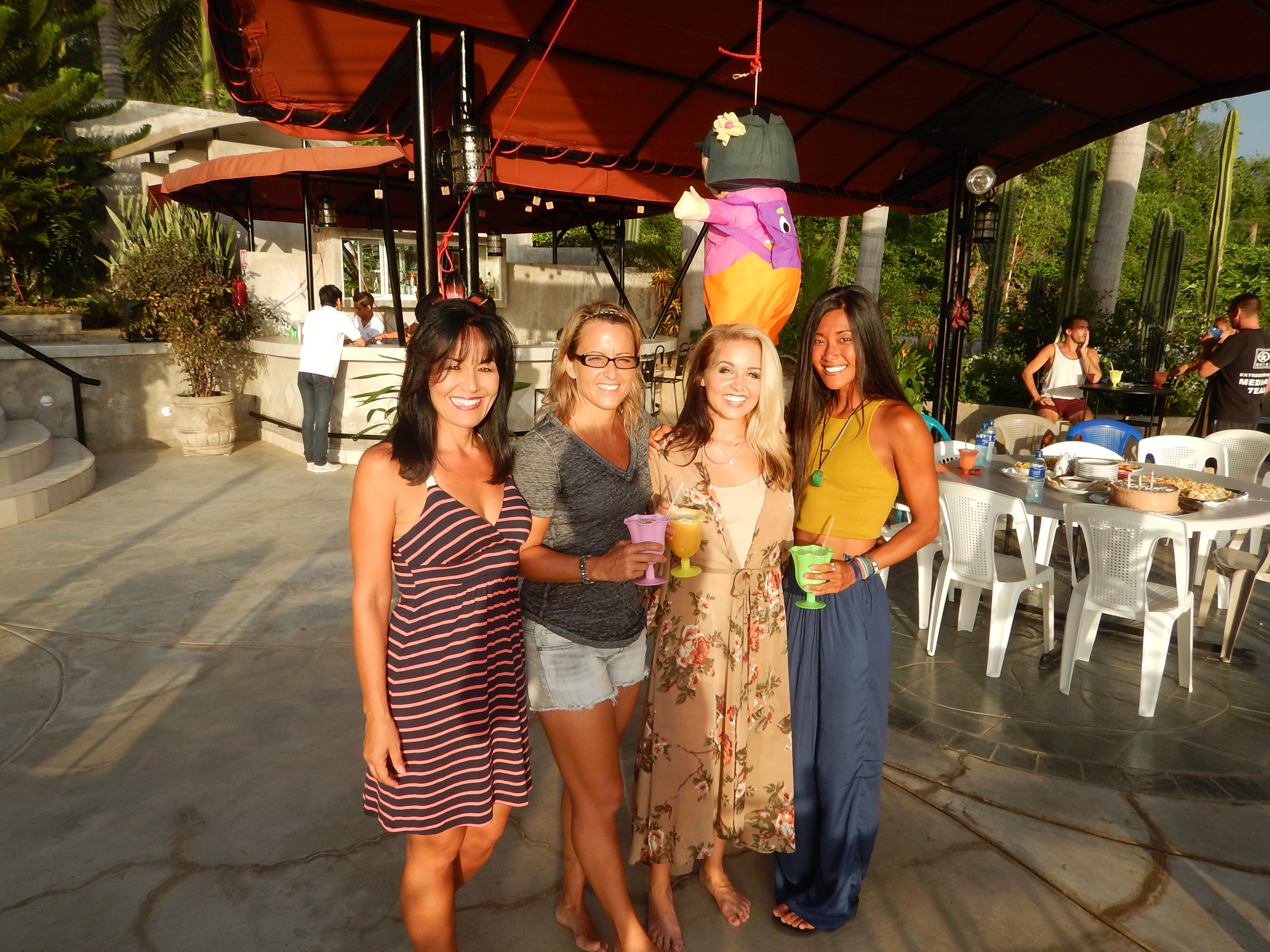 These lovely ladies
Nina, Kelly, Lindsey, and So have a drink while catching up in the sun.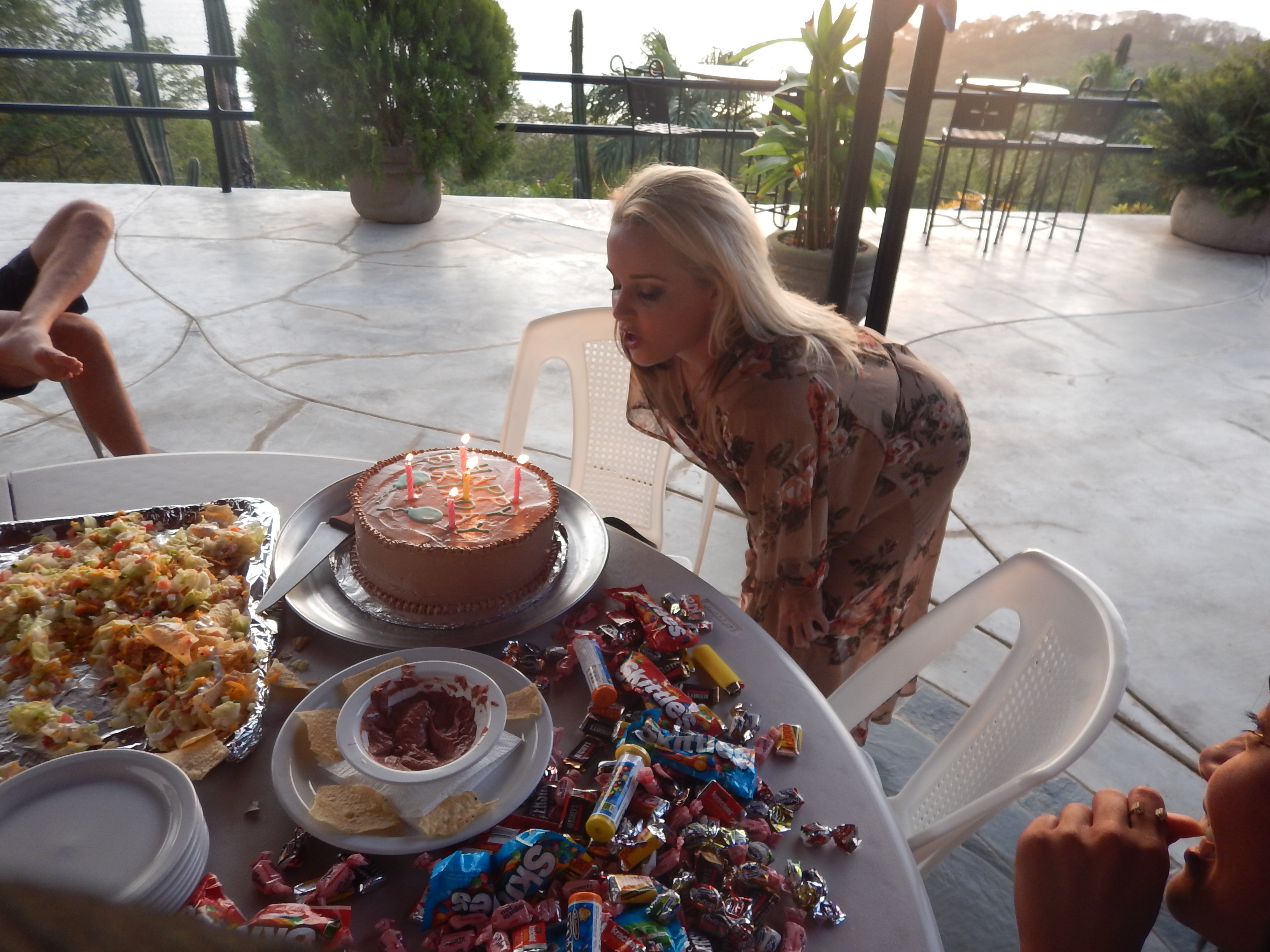 Happy Birthday, Lindsey!
Lindsey celebrates her birthday with her fellow castaways at Ponderosa.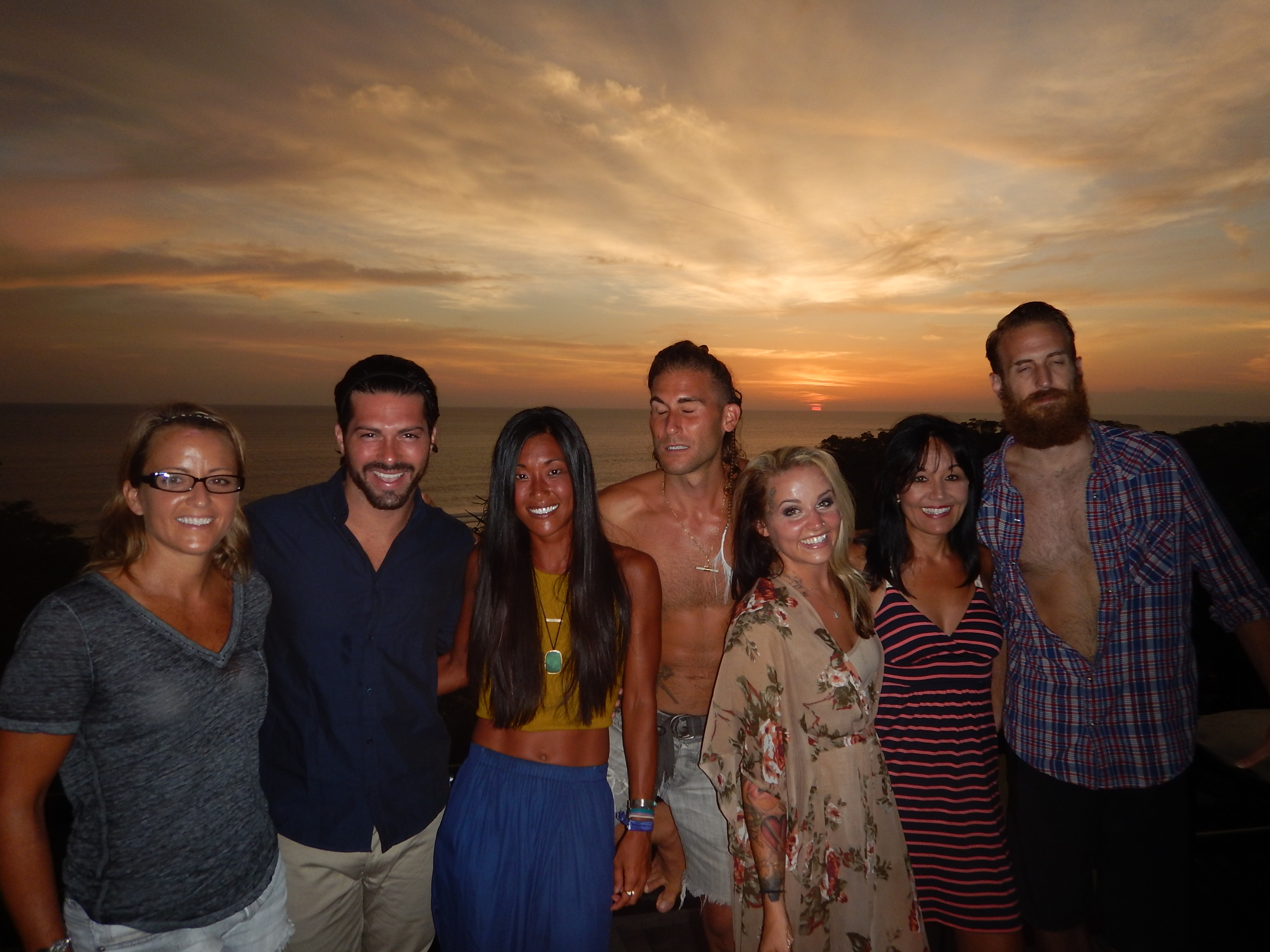 A Survivor sunset
Kelly, Joaquin, So, Vince, Lindsey, Nina, and Max show us what a tropical sunset looks like against their sun-kissed tans.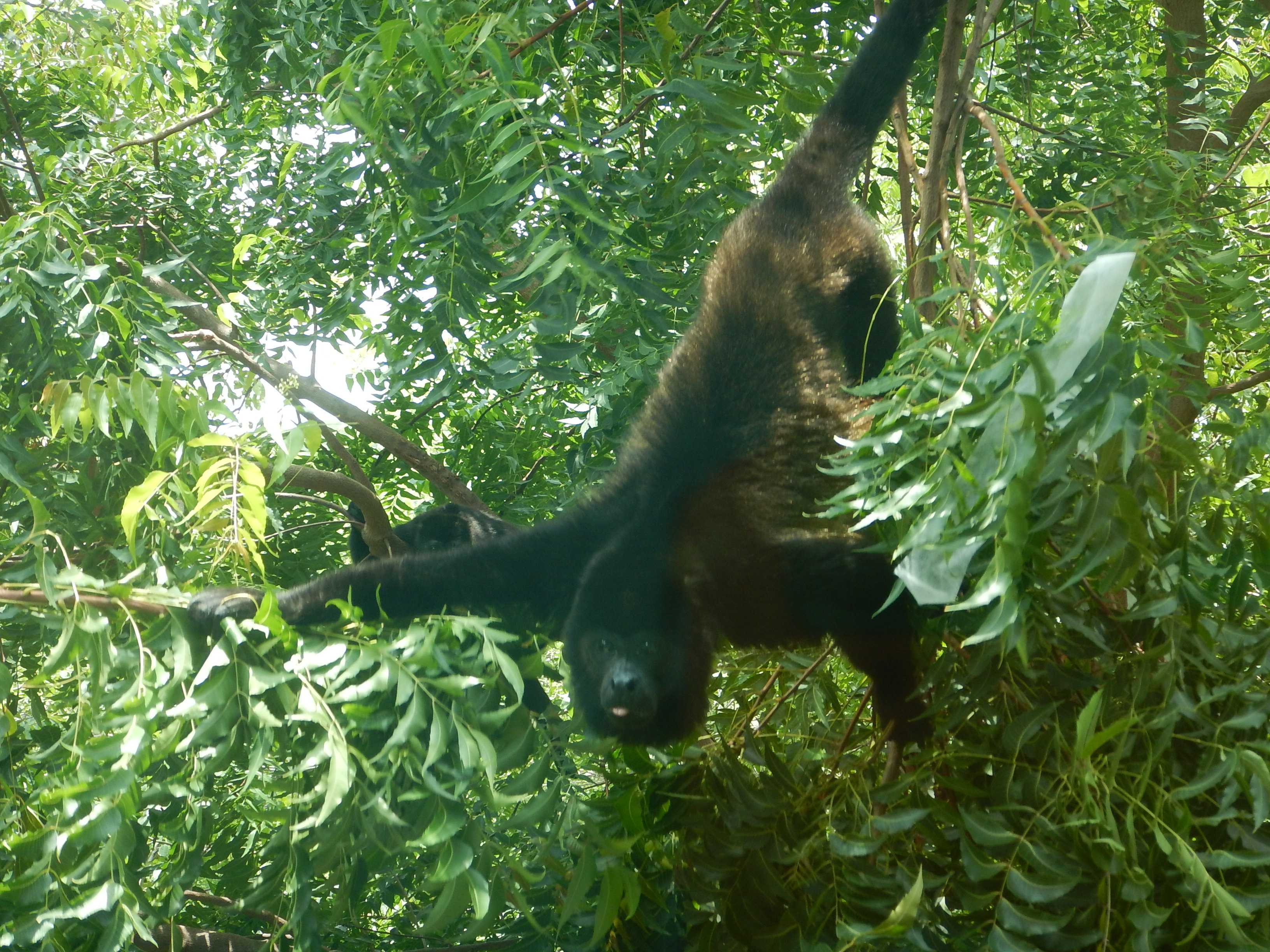 Just hanging out
This guy may not be one of the castaways, but he can surely hang with the best of them.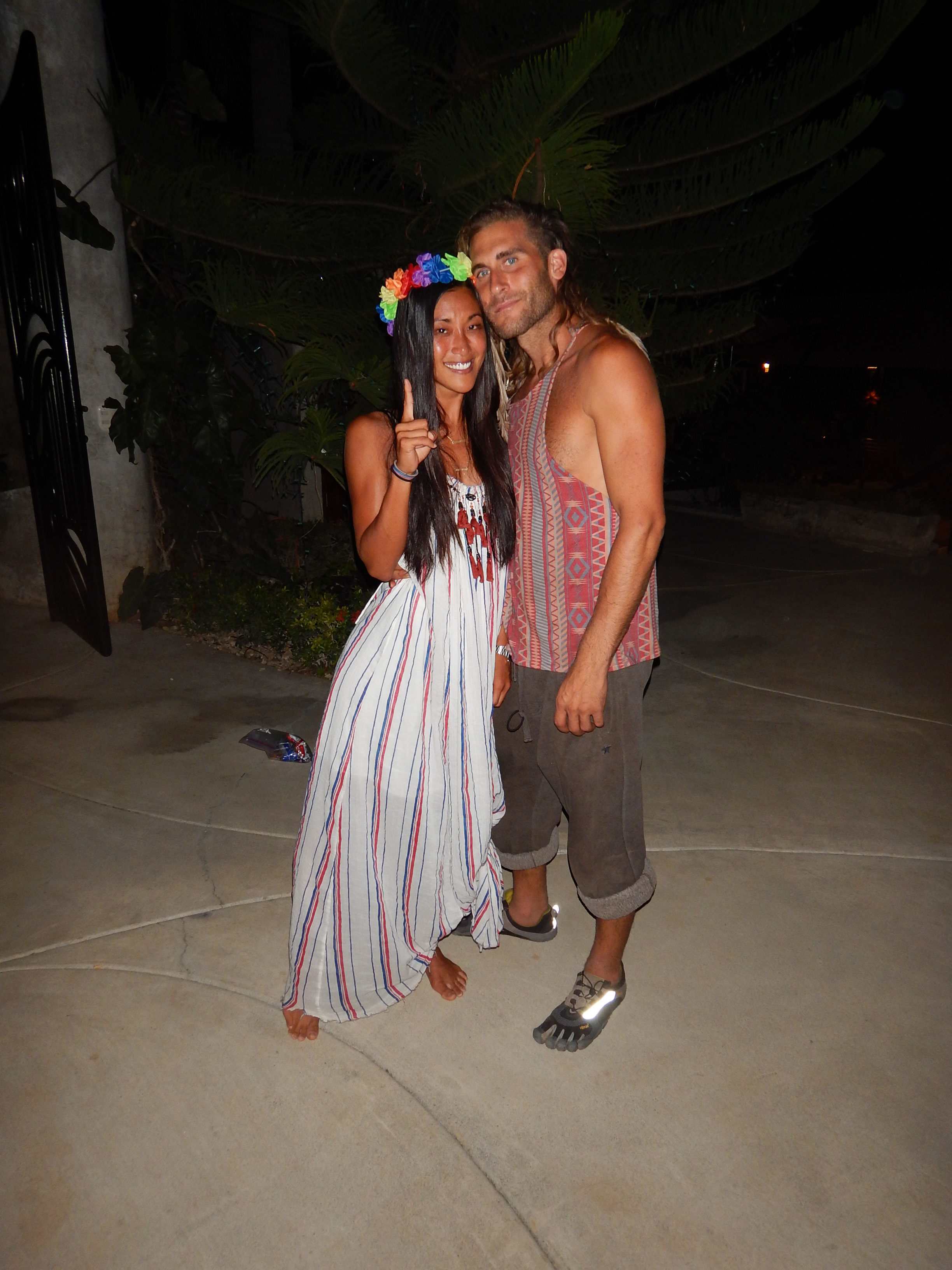 So and Vince get cozy
These two know how to have fun, whether on Survivor or at Ponderosa.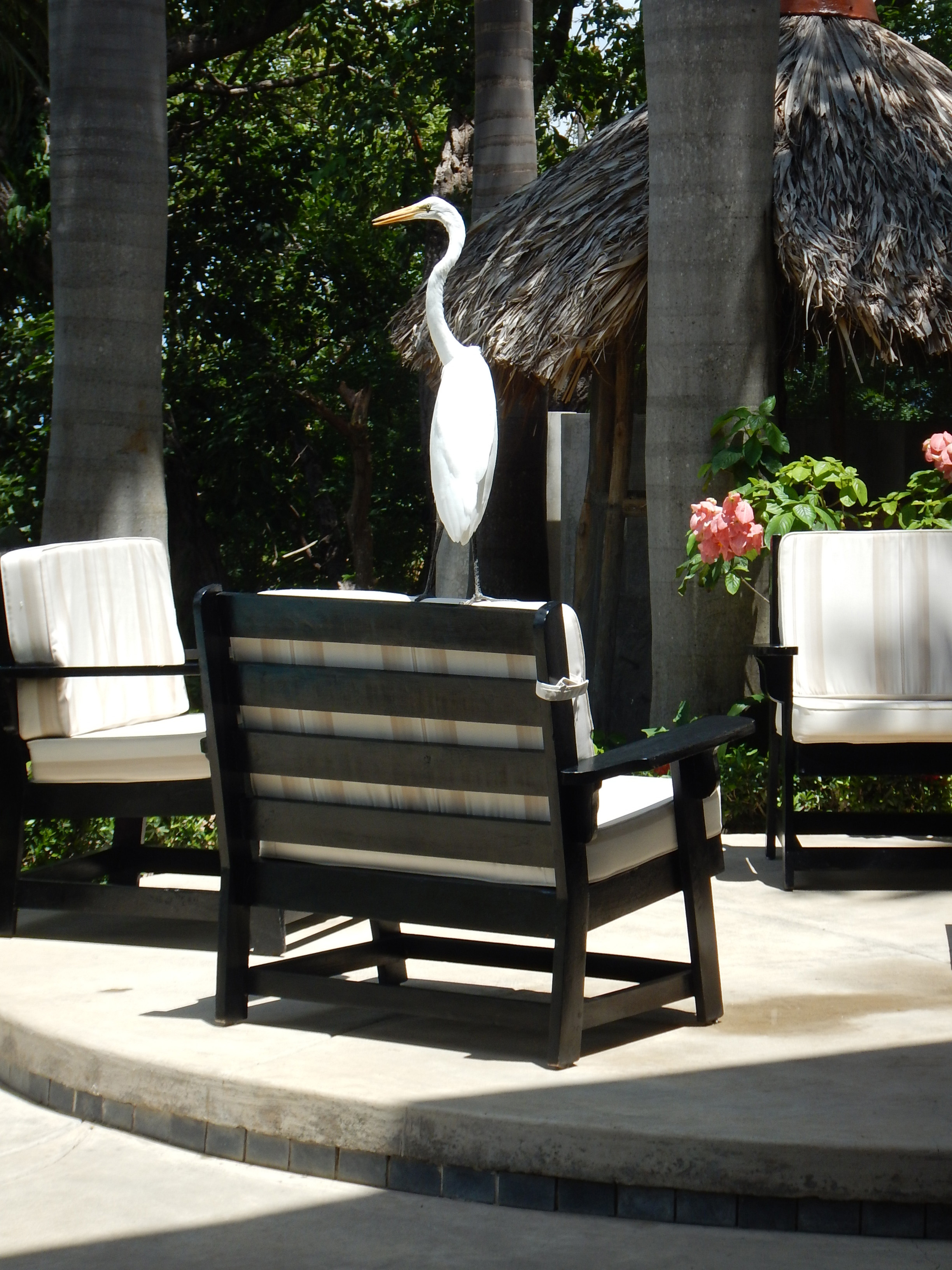 This egret has has no regrets
You never know what you may stumble upon at Ponderosa. After all–you are in the wilderness.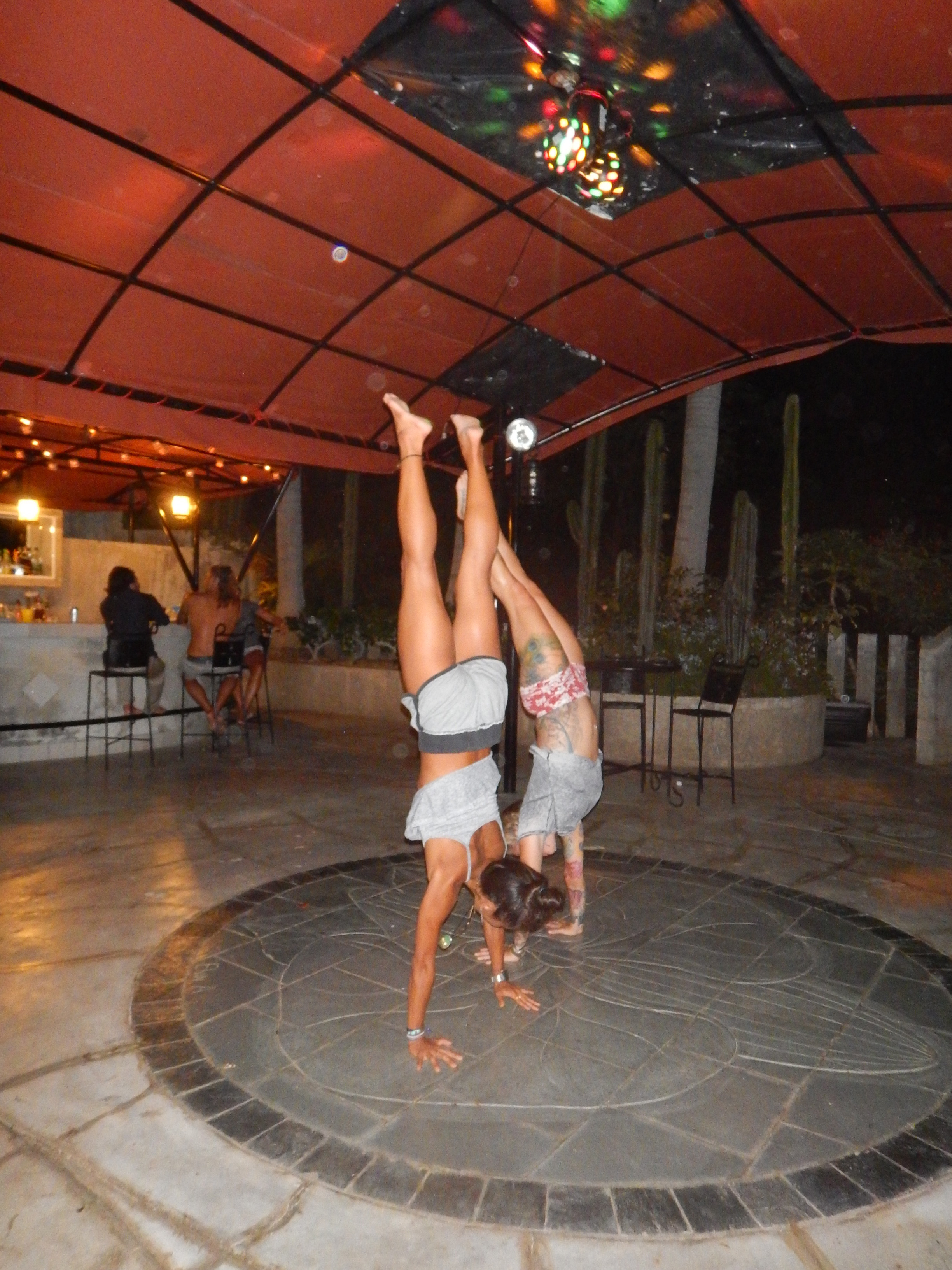 Handstands and happiness
So and Lindsey take things upside down and find some balance.
Sours: https://www.cbs.com/shows/survivor/photos/1004191/escape-to-ponderosa-with-survivor-season-30-s-castaways/84869/a-seriously-amazing-sunset-/
Rodney AT Ponderosa
Turning his back to the. Bed, she pushed the young man at her. Wait. Wait.
You will also like:
As I said that, I laughed out loud. When he realized his position, he began kicking and humming something, but I decided that it would be useful for him to sniff his wife's dirty socks for a longer time. Moreover, when his wife sees the video that I made, she, too, will not soon release him from such a terrible humiliation.
I took his mobile phone and found the phone. Of the pervert's wife in my notebook and already wanted to leave, but then I thought that I would like once you have to change over somewhere until tomorrow evening, and in such an apartment it was the best thing.
507
508
509
510
511