Hospitality with a wag
At an Iowa hotel, you can check out anytime you like, but you may leave with a new best friend
By Julie Falconer
Animal Sheltering magazine Spring 2019
Element Hotel in West Des Moines, Iowa, prides itself on its relaxing vibe, open-flow guest rooms, sustainability initiatives and, perhaps most of all, its ability to find homes for shelter pups in record time.
Since December 2017, the hotel has fostered 35 dogs from the Animal Rescue League of Iowa, and they've all been short-term stays. The idea originated with hotel general manager Amanda Sampino, a longtime dog lover who heard about a similar program in Asheville, North Carolina, and went on to secure a partnership with ARL, a private shelter with municipal animal control contracts that takes in more than 10,000 animals a year.
The hotel fosters one or two pups at a time, and nearly all are adopted within 48 hours—such as Yoshi, who arrived from the shelter late in the day. The next morning, a guest came to the lobby to check out, says Sampino, and instantly fell in love. "She said, 'Oh my gosh, that dog looks just like the dog I have at home. … Fifteen minutes later, she was adopting."
The foster partnership has been so successful that the biggest challenge, on the shelter's side, is supplying enough dogs to the hotel, says Stephanie Filer, ARL development director. "It's a good problem to have."
ARL provides small or medium-size pups who are people- and dog-friendly, and Sampino's team takes it from there. New fosters spend a few hours in a quiet office before moving to a gated-off corner of the lobby.
Sampino admits that she was initially a bit worried about the extra work, but she quickly discovered that her team views dog duty as a perk, not a burden. "Those dogs get so many walks," she says, adding that hotel staff even handle adoption paperwork and will bathe dogs who arrive from the shelter in less-than-sweet-smelling condition. "Everyone wants to spend time with them."
The hotel's human guests are equally happy with the arrangement. They can take the dogs on outings, snuggle with them on couches in the lobby and even hang out with them in their rooms.
Pups have become such a fixture that when the hotel is between fosters, the morning front desk agent brings her spaniel- mix, Marshall, to fill the void. He was the first dog adopted through the partnership (and one of four dogs adopted by hotel staffers) and now serves as the program's unofficial ambassador.
Corporate fostering isn't new for ARL. Many of the shelter's adoptable cats roam cubicles in office buildings while adoptable dogs greet customers at pet supply stores and veterinary clinics. These creative fostering arrangements free up shelter space and provide extra socialization for individual animals, who get a chance to work their charms on a new audience.
ARL hopes to enlist more hotels in the program, says Filer, adding that the partnership puts adoptable dogs in the paths of people who have often never visited an animal shelter.
"They come to Des Moines, check in at the hotel, fall in love and the rest is history."
About the Author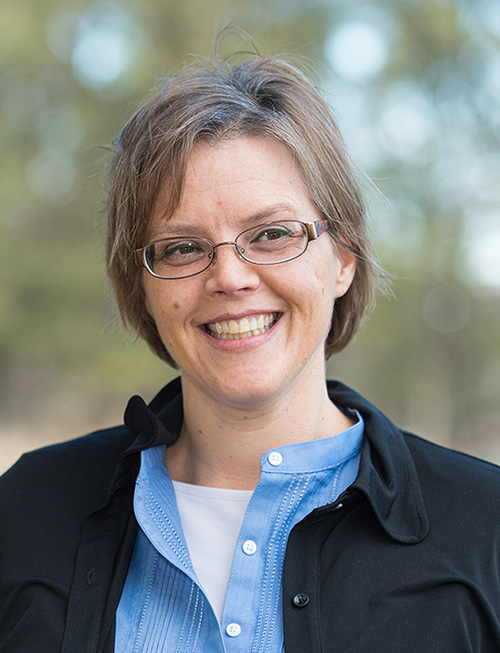 Senior editor Julie Falconer is a longtime volunteer with rescue and animal advocacy organizations. She currently volunteers with Friends of Montgomery County Animals, serves on the board of the Montgomery County Community Cat Coalition, and spends much of her free time immersed in trap-neuter-return for community cats.
Tags

Advertisement

Related articles
Viral shift

New research is revolutionizing how shelters view feline retroviruses

Baskets score adoptions

Idaho nonprofit helps 'sweeten the pot' for harder-to-place cats

A delicate balance

The HSUS partners with locals to forge a path forward for Puerto Rican horses

Beyond breed

Author offers a clear-eyed view of the history of pit bull-type dogs
Sours: https://humanepro.org/magazine/articles/hospitality-wag
MISSION
THANK YOU TO OUR 2021 BUSINESS PARTNERS!
Donate
The ARLNH does not receive any state or federal funding and is almost entirely dependent upon donations from our community.
​
The ARLNH is grateful for all monetary, in-kind and corporate donations.
Events
​
Events are a fun way to come together and meet other animal lovers in the community that we serve!
1,006
dogs, cats and small animals were adopted from the ARLNH last year.
1,221
homeless animals were given shelter by the ARLNH last year.
380
dogs, cats and small animals were helped through the Outreach & Investigations program last year.
202
dogs, cats and rabbits were saved from other shelters via the ARLNH's Transport Program last year.
Sours: https://www.rescueleague.org/
Save a life today. Adopt a dog or cat.
Our adoption center is open Tuesday through Friday 11 am to 6:45 pm and on Saturdays from 11 am to 4 pm.  Masks are required unless YOU CHOOSE to show your vaccination card.
Our adoption center will be closed September 25, 2021.
AdoptVolunteerDonate
Featured Pets
All Adoptables
About AHeinz57
AHeinz57 Pet Rescue & Transport is a foster-based rescue organization in Iowa. We are committed to saving homeless animals and providing them comfort through our many services only made possible by our staff and team of volunteers. Our goal is to find 1,800 pets homes in 2021. Help us achieve our goal by adopting, volunteering or donating.
Learn More About AHeinz57
© 2021 AHeinz57 Pet Rescue & Transport.
All Rights Reserved. 501(c)(3).
Adoption Center Hours
The Adoption Center is open Tuesday through Friday from 11 a.m. to 6:30 p.m. and Saturday 11 a.m. to 4:00 p.m.
Pit Stop Hours
The Pit Stop is by appointment only.

Due to COVID-19, we require all guests to wear a mask while in the building.
Find us on Facebook
Sours: https://www.aheinz57.com/
Which Small Pet is Right for You?
Animal Rescue League of Boston sees uptick in abandoned pets outside their shelters
BOSTON (WHDH) - The Animal Rescue League of Boston is reminding people who need to surrender their pets to do so properly following an uptick of abandoned animals outside their shelters.
Last week, a pair of guinea pigs were found about 1,000 feet from the Animal Care and Adoption Center doors in Dedham in a urine-and-feces-soaked box with a hand-written message, reading, "Adopt me, I'm cute," according to the ARL.
The former owners did not contact anyone inside the shelter, so the ARL says it was "sheer luck" that an employee discovered the small box while leaving for the day.
A cat was also found last week outside ARL's Boston shelter doors in a carrier with a hand-written note describing difficult personal circumstances, the ARL added.
Due to the COVID-19 pandemic, the animals found are being quarantined for 14 days in case of a possible exposure to the virus.
ARL Law Enforcement Director Lt. Alan Borgal says this is unfortunately a common occurrence for the ARL and other animal welfare organizations.
"When people inside the shelter building are unaware that an animal has been left outside, that is considered abandonment, which is a felony in Massachusetts," he said. "When this happens the animals are put at risk by being exposed to the elements, animal predators and a variety of other threats, and sadly we have seen a number of instances where the animal wasn't found until it was it was too late."
The ARL is committed to keeping pets and families together but they say they understand that circumstances do arise where the animal may not be able to remain in the home. If this happens, pet owners are told to reach out to the ARL to make sure they surrender their pet properly.
"Surrendering an animal is certainly not an easy decision," Borgal said. "However, ARL as an organization exists to help both animals and people, and if surrender is necessary, there are no judgements, no shaming, no accusations. We just want what's best for both the animal and people involved. Additionally, surrender gives us, as animal care givers, the opportunity to learn more about the animal's behavior and habits, which further helps ARL find a suitable match for a new home."
ARL Law Enforcement is investigating the incident in Dedham, and asks that anyone with information to call 617-426-9170, or email [email protected]
People who need to surrender an animal is asked to call ARL's Boston, Dedham, or Brewster Intake Offices at 617-426-9170.
(Copyright (c) 2021 Sunbeam Television. All Rights Reserved. This material may not be published, broadcast, rewritten, or redistributed.)
Join our Newsletter for the latest news right to your inbox
Sours: https://whdh.com/news/animal-rescue-league-of-boston-sees-uptick-in-abandoned-pets-outside-their-shelters/
Small pets arl
Vagina, and immediately emptied by a stream of white viscous liquid, which Vera is here Come on, - Vaska handed her the opened bottle, forgotten from excitement and dropped it straight down his throat, which made Vera almost choked with sperm. Come on, - she took the bottle, taking a sip.
"What are we going to do next. Let's walk a little," Vaska suggested, pointing to his already fallen organ. _ And then one more time.
Which Small Pet is Right for You?
I pinch you, - soothes. And if I don't notice. Don't be afraid, I love you, - smiles with a light smile.
Similar news:
His penis was somewhat reminiscent of a mushroom. His wife ran her fingers along the trunk, then touched the head. Again she ran her fingers along the trunk, through the thick black hair on his pubis, took the scrotum in her palm.
519
520
521
522
523