How to Use the Notch Tool in CLO3D
Why do we need to know about the notch tool, and how to use it? As a pattern maker, we use notches to identify a certain piece of garments which need to be sewn together. See the links: How to use the notch tool, and the notch tool property.
How to Use the Notch Tool Step-by-step
Option 1: Using the Notch Tool by Left-clicking
Here's how to use the notch tool in CLO3D. The first way to use the notch tool. So, I'm going to go to this 2d toolbar, and then click on this notch tool. I'm going to hover the mouse over this line, then this red dot appears. I'm going to click one to place the notch.
Option 2: Using the Notch Tool by Right-clicking.
The next option is to right-click on the line. While the notch tool is still active, I'm going to hover my mouse over this line. Then, the red dot appears. Next, I'm going to right-click. This will bring up a window that allows me to either select a specific length of the notch or split the length in haft or more. For this example, I'm going to just split the length in half.
Option 3: Using the Notch tool with Edit Pattern/Edit Curve Point
I'm going to show you how to use 2 tools to add the notches onto the garment. See here, I have 2 points on this line. I'm going to come here to this 2d toolbar and I'm going to select this Edit Pattern tool (Z). After, that I'm going to hover the mouse over this point, then right-click and select Add Notch.
Next, I'm going to come back here once again at this 2d toolbar, and I'm going to select Edit Curve Point tool (V). After that, I'm going to come over here and hover the mouse over this point and right-click, then select Add Notch.
Option 4: Removing the Notches in CLO
I'm going to show you how to remove the notches. I'm going once again to come to the is 2d toolbar. I am going to select the Notch tool. This allows me to just click on the notch and right-click select delete or I can simply click one on the notch, then press on the delete/backspace on the keyboard to delete, just like that.
While this notch tool is still active, I can click on this notch, then come to the Property Editor change the notch type, the angle of the notch, flip the notch to the opposite direction or lock it.
I recommend exploring this notch tool because it is fun and useful for making patterns. There is more information at www.encoderfashion.com or my YouTube channel Encoder Fashion. Learn, Love, and share. I'm Rose you can design anything!
Filed Under: EducationTagged With: 2D toolbar, 3d design, 3d software, clo, clo 3d help, clo 3d tutorial pdf, clo3d, clo3d notches, clo3d seam allowance, edit curve point tool for clo, edit pattern tool clo, fashion, learn clo 3d, Marvelous Designer, MD, Notch tool, short cut key for edit pattern tool, v, virtual fashion, walk pattern clo, z
Sours: https://www.encoderfashion.com/how-to-use-the-notch-tool-in-clo3d/education/
CLO is 3D costume design software that reproduces the actual costume-making process. In typical 3D modeling software such as Maya or Max, the surface of the 3D mesh is sculpted to create a costume. CLO, on the other hand, creates 2D pattern pieces and sews them to create 3D costumes.
With over 10 years of extensive research and development and a comprehensive portfolio of enterprise-wide adoptions, CLO Virtual Fashion, LLC provides the best solutions for companies of all shapes and sizes.
Let's explore it with iRender in this article.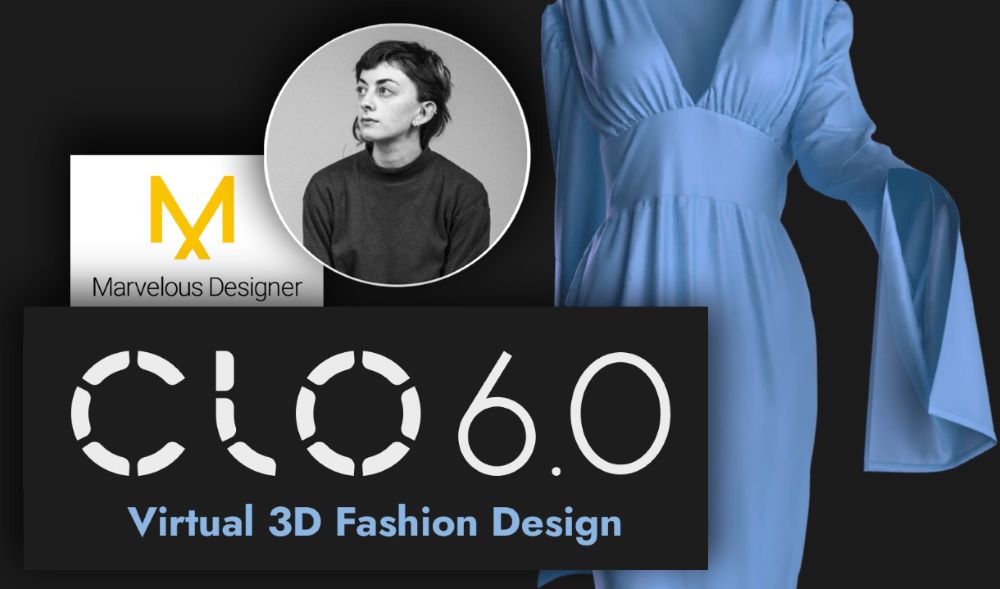 CLO's robust Simulation engine allows you to create a style with countless layers and intricate details. Design a variety of garments, from a simple blouse to technical outerwear with complicated pattern pieces and construction. CLO is not only limited to garment design. Create anything constructed with fabric, including hats, bags, wallets, lingerie, swimsuit, and more.
Instantly review changes as any modifications to 2D patterns, colors, textures and finishing details are immediately simulated. Improve quality of designs by checking silhouette and fit sooner in the development process, allowing sample time for refinement before finalization.
Visualize your designs with only a few clicks! Users at any skill level or specialty can easily become familiar with our simple and intuitive interface. Learn how to use CLO online with regularly updated tutorial videos and resources.
Reduce design preparation time and dive into the design process right away with prepared blocks. Quickly sketch new designs directly on your Avatar and automatically generate pattern pieces
CLO can accurately emulate drape-sensitive fabrics such as lightweight wovens and jerseys with various material properties. Access CLO's comprehensive library of commonly used fabrics to immediately see design ideas. Finishing techniques, such as facings, seam tape, and steam can be applied and removed as needed to fine-tune the fit of 3D garments.
Explore endless possibilities at zero cost with the ability to create unlimited graphic placements, colorways, and engineered print layouts. Eliminate unnecessary physical sampling and shipping costs by seeing all changes immediately on 3D samples. Get ahead of the costing process by finalizing styles far ahead of regular production lead times.
Display your 3D garments in numerous ways with our natural Simulation environment. Fold and hang 3D garments to create retail environments, and review the big picture by merchandising your collection.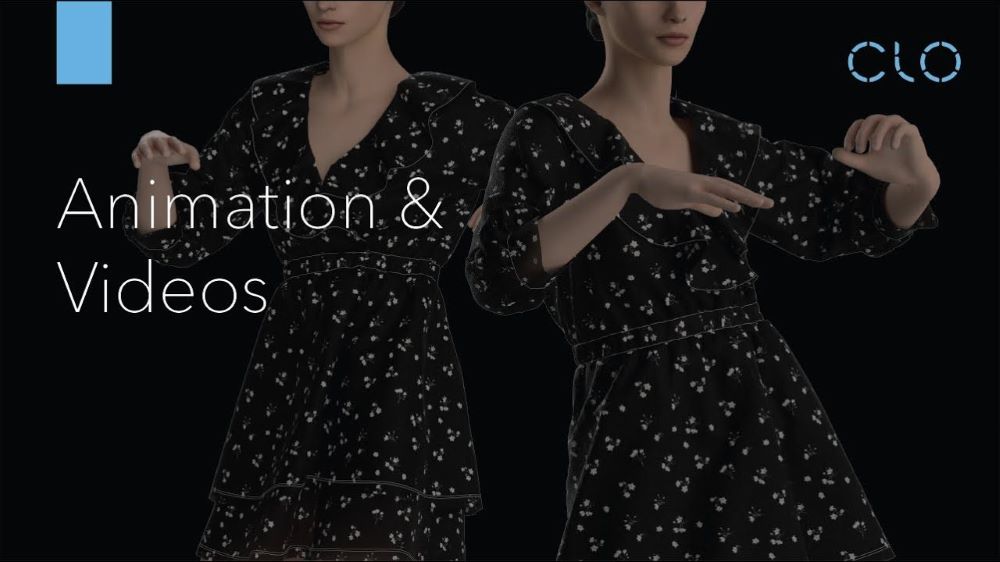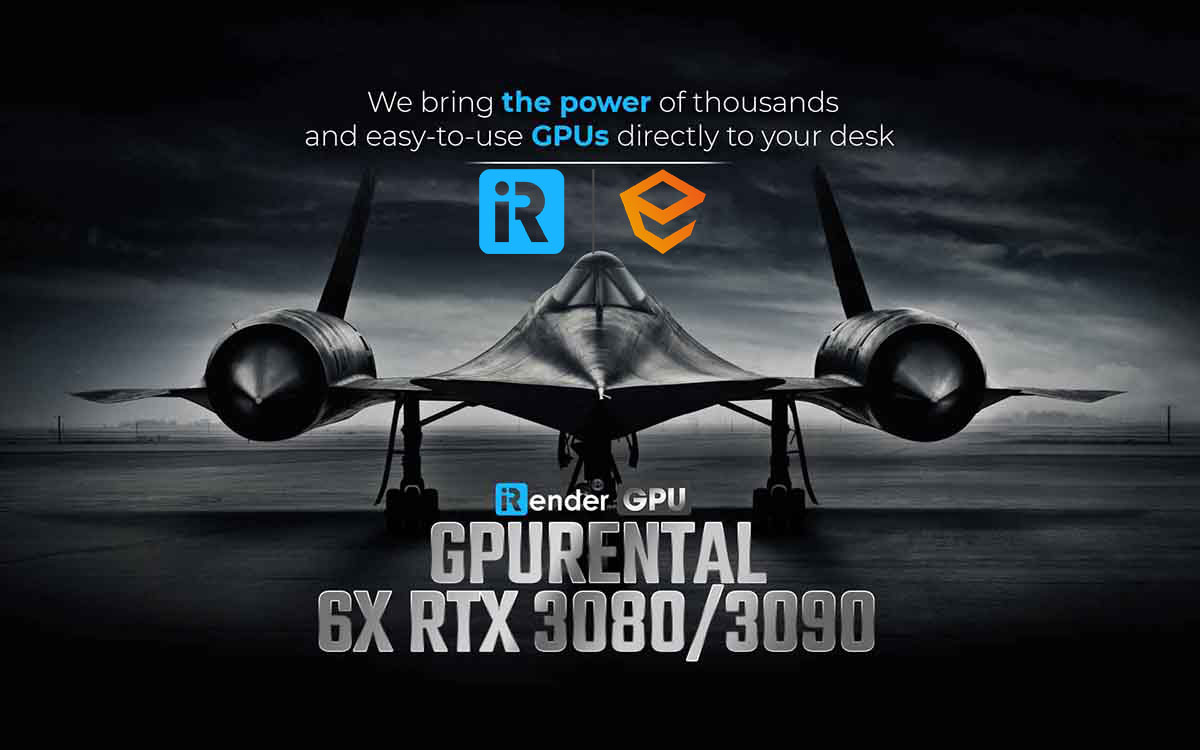 With excellent CLO's features, you can use it on iRender's service. If you need another machine to help you render while your pc is still working, you should use our service. Or if you don't want to worry about your deadline and focus on your design, you can use our server to improve the rendering process. Register here and explore how it works!
3D animation, 3dsmax, AI, arnold, blender, blender render, c4d, cloud computing, cloud gpu, cloud rendering, computer performance, corona, cycles, daz studio, eevee, Enscape, gpuhub, gpurental, iRender, lumion, maya, redshift, render farm, render online, renderer, Rendering Service, renderman, revit, sketchup, solar energy, Unreal Engine, vray
Sours: https://irendering.net/an-overview-of-clo-3d-fashion-design-software/
Pre-Assessment Free trial
CLO 3D is a powerful design tool for clothing and accessories that allows you to work in 2D and 3D with amazing simulations of fabric and texture. The "Basics in CLO 3D" course is an introduction to the tools and navigation within CLO 3D to get your creativity flowing. This course covers navigating the 2D and 3D environment, the basics of sewing and fabrics in 3D, concluding with dressing your avatar and exporting the garment image. The videos and work-along lessons allow you to explore your own creativity in design.
$120
All prices in USD. Provides access to the course and all its updates for 1 year from date of purchase.
Buy for a team
Or
Users at any skill level or specialty can easily become familiar with the CLO 3D interface. It is a user-friendly, simple and intuitive software. This course is an excellent introduction for students, designers and apparel industry professionals who want to learn the basics of the CLO 3D software.

It is well suited to all levels and all functions related to pattern design making. This course will benefit any individual (student, hobbyist or consumer) who has keen interest in the subject and is curious as to learn more about how to use the CLO 3D software.
Learners do not need to have prior knowledge but do need to have a software subscription, at least the version 5.2, ideally 6.0.

The MOTIF On-the-Go Trial enables you to discover more content as a free trialers than is in the free trial itself, and take pieces of the course with you. Try it out!
How will you learn?
The course is self-paced and includes a pre-assessment test, 9 modules of interactive instruction based on videos, animations, practical exercises, discussion questions and knowledge assessments. It ends with a post-assessment test and project where learners submit their own design using the techniques learned in the course. An in-course glossary at the learner's fingertips facilitates the understanding of technical terms.

Learners will also have the opportunity to interact with the instructor and peer learners throughout the whole course with the exclusive MOTIF CLO 3D Course Community.

All participants who successfully complete the course will receive a MOTIF Certificate of Completion.

This course and the instructor are not affiliated with CLO. CLO offers a free Beginner's Guide on their YouTube channel which you can use in tandem with this course if you choose.
What will you learn?
In this introductory course, learners will learn basic techniques so they can use the software confidently to build their own 3D pattern designs. By the end of the course, participants will be able to:

1. Navigate easily within the CLO 3D space.
2. Use the different design tools related to CLO 3D (Selection, Arrangement, Simulation).
3. Create and edit 3D pattern shapes.
4. Sew in CLO 3D.
5. Understand the science of materials and mesh with practice lessons.
6. Create and customize avatars.
7. Visually render within the simulation environment; display 3D garments in multiple ways for both sampling and sale so you can adjust style variations and fit to review before even cutting the fabric.

This is to assess your knowledge about CLO 3D and evaluate how this course can be most helpful for you.

This introduction module gives an overview of the course content. You will also meet your instructor, Roz McNulty.
0.1 Welcome to the Course
0.2 Landscape of 3D Apparel Software
0.3 Course Overview
This module explores how to navigate through CLO 3D. It focuses on properties, 3D screen, 2D screen, settings and options that you need to consider before diving further within the software.
1.1 Introduction To Navigation Screens
1.2 Updates On Navigation with CLO 3D 5.2
1.3 User Settings
1.4 Using your Mouse in 3D
1.5 Zoom Controls
1.6 Quick Tip on Library Updates and Download
1.7 Summary
The second most important thing to learn through CLO is the select move tool. You will learn how to place pieces wherever you want using the 3D Gizmo.
2.1 Grid Selection with the Select Move tool
2.2 Cube Gizmo Practice
2.3 More Practice with the Gizmo Tool
2.4 Gizmo Quick Tip
2.5 Laundry - Sorting your colours in a 3D space
2.6 Training yourself to work in 3D - Tablecloth
2.7 Summary
Learn how to correctly place your patterns on the points and how to reset if necessary by using the arrangement tool.
3.1 Arrangement with Body Placement Dots
3.2 Reset 2D in the 3D Window
3.3 Summary
This module provides the simulation tools within CLO 3D that allow you to select, freeze, hold, pin and tack.
4.1 Simulating 3D - Wrapping a scarf
4.2 Wrapping the Scarf using Mesh and Mesh Pins
4.3 Using Tacks
4.4 Freeze and Strengthen
4.5 Summary
This module introduces basic pattern construction using shapes and lines. You will learn to manipulate lines and points plus what the keyboard shortcuts are to best design your 3D patterns.
5.1 Creating Pattern Shapes
5.2 Editing Lines in Pattern Shapes
5.3 Quick Dress Sew
5.4 Keyboard Shortcuts
5.5 Using the Rectangle Shape
5.6 Creating Lace
5.7 Pattern Trace on the Avatar
5.8 Body Pattern Trace with Merge and Curves
5.9 Display Quick Tip
5.10 3D Pattern Drafting on a Garment
5.11 Summary
You will be exploring the specific techniques related to sewing in CLO in this module. There will be practical exercises within segment sewing, free sewing and cutting.
6.1 Segment and Free Sewing
6.2 Sewing Quick Tip - Visibility of sewing lines
6.3 Sewing Multiples
6.4 Cutting and Sewing
6.5 Mirror and Sew - Jogging pants
6.6 Raglan Sleeve Sewing Practice
6.7 Summary
This module will take you through the basics of materials and mesh. You will learn how fabric is simulated, and how it works with bias and transparency. You also will be introduced to adding prints.
7.1 The Science of Material Simulations
7.2 Materials Fabric Library
7.3 Materials and Mesh
7.4 Bias and Transparency
7.5 Material Practice
7.6 Adding Texture or Prints
7.7 Review on Textures versus Fabric
7.8 Material Practice with Sewing
7.9 Summary
This module is a real "Avatar" tour. You will learn the possible variations of your avatar over the female, male and children as well as invisible avatars, how to customize their measurements and body shapes.
8.1 Introduction to Female Avatars
8.2 Male Avatars and Children
8.3 Customizing your Avatar measurements
8.4 Avatar Measurement Tape Tools
8.5 Invisible Avatars
8.6 Summary
This module explores how to include high-res mesh, resolution, views, lighting and other variables before rendering. You will also be introduced to CLO-SET for cloud rendering.
9.1 Renders and Mesh Resolution
9.2 Render Settings
9.3 Lighting your Garment for Rendering
9.4 Render Only Fabrics
9.5 Clo Closet Rendering
9.6 Summary
This module summarizes what you have been through in the previous modules and topics. To complete the course, you will need to pass the post-assessment quiz in the module and to submit your own CLO 3D design.
10.1 Course Summary
10.2 Final Design Submission
10.3 Post Assessment
10.4 Reference Guide
10.5 End of Course Survey
Other trainings you might be interested in
Start for free
Approved
with credit
Start for free
Approved
with credit
Start for free
New
Start for free
All courses
Sours: https://motif.org/courses/basics-in-clo-3d-software/
Garment Construction: Shirts(EN)
You have downloaded the beta trial of a new version, which has a limited expiration date until September 5th. @allyshake! see more.
CLO is a 3D fashion design software program creating virtual, true-to life garment visualization with cutting-edge simulation technologies for the fashion and apparel industries. Instead, I use the In Marvelous Designer, buttons and zippers are elements that help to style the garment; by holding patterns in place or adding functionality to the model. Unfortunately, however, they don't export very well. CLO HELP CENTER. 3D Gladiator will use the information you provide on this form to be in touch with you and to provide updates and marketing. You should have downloaded this version on the main page.First of all, I'm sorry for the frustration you experienced.Before diving into creating your own patterns, I suggest you to thoroughly learn our Then, please search in the Help Center for manuals of your need. I wanted to show how you can make design in Fusion 360 and import the FBX file into Clo3D (a program I use to 3D Sewing) for your cosplay projects CLO 3D tutorial juga sudah banyak tersedia di internet jadi kalian tidak akan kesulitan harus belajar kemana. Some items are not easy to locate or not avaialble at all. Find tutorial videos to learn and expand your skills. For any other patterns, you can either use digital patterns from your pattern maker and load those (ask for DXF files) or trace patterns from a book, like in this tutorial: Downloaded the trial. MD, Clo3d Realistic jeans. CLO Standalone Crack Free Download instantly evaluation adjustments as any modifications to 2nd patterns, colours, textures, and finishing info are without delay simulated.
There are some basic patterns in there that you can start from.
In the avatar, I am not able to choose from different body types. Tersedia berbagai fitur canggih seperti Real Time Garment Move, 3D Garment edit, 2D pattern design, sewing and tracking, edit avatar style and size, Format 3D Background, fine tunning, high quality render dan masih banyak lainnya.
Even though they look nice in MD, it's not worth the effort most of the time. Have you downloaded the exercise files on this page? They not only slow down the simulation process, but you will also probably be much faster at creating these meshes in ZBrush or any other 3D application of your choice, and complementing the garment in a second step.Anyway, let me show you how I add the hood strings. INDEX. The basis of good software is a clear step by step instruction so that your quickly can get started. I wanted to love it but I will not be renewing after my trial month expires. I don't care about styling until all secondary and tertiary elements are in place.I prefer to add volume to certain edges by strengthening the hems with an extra piece of fabric that I sew on the inside. So let's focus only on the 2D window and forget about simulation or any other fancy MD feature for the moment.When all patterns are drawn in the 2D window, it's time to arrange them in the 3D window and align them with the avatar.After the patterns are arranged in the 3D window, you can start the sewing and simulation process to stitch the pieces together.In this step, I will show you how to detail the coat and make it look like the reference images. In this case though, I haven't adjusted the fold settings manually like I did previously (folds strength and angle set to 10 and 100). Poor instructions of poor quality so you do have to search the text for what is happening on the screen. In the next part of this tutorial, I will show you how to export clothing from Marvelous Designer, quickly retopologize the mesh, and add details in ZBrush.Go to the top of this page, and subscribe to download the project files and to be notified when new content is available. I will try to answer every query as quickly as possible! After going through your lesson videos, I find it is very hard to learn from them. Until that happens I cannot recommend CLO3D. Fortunately, there are some fantastic tools available to help you speed things up – one of which is If you are totally new to Marvelous Designer (MD), let me give you a very brief overview of the process:Regardless of the complexity of the garment, this process remains pretty much the same for all clothing created in MD.In the following tutorial, I will show you my personal approach to creating clothing in MD by modeling a coat; from importing the avatar all the way to exporting the final garment. Get step-by-step instructions. 2H Video process with Eng Sub + Project., USD $3.00. 3D modeling is tough to learn on your own. Guess what, we have a good news! When you take a close look at the coat, you will notice that I've applied them in a different way than intended.The buttons sit on the big flap that covers the front zipper, whereas the button holes are attached where the buttons should be. However, having the right systems in place can expedite the process and help to avoid costly mistakes. We are planning to hold webinars to  introduce new features in CLO 4.1. I'm sorry you feel that way, although I understand. My company focuses on only male wears for now so is there another downloadable file that has male pattern dxf instead and preferably a long-sleeved round-neck t-shirt patternIf you are looking for some basic patterns, check out the Modular Configurator on the left hand side of the interface. How do you expect people to buy your software if you do not explain how to use it?
anhle INSTALL / RUN. Manual Manual. Otherwise everything is too expensive in terms of time before you can get started with all functions.Hey texet. Did I understand your wishes correctly? Clo 3D Tutorial Gem #Create4ACause. Jul 26, 2020 - Explore Shahad Ashoor's board "clo 3d" on Pinterest.
Normally, it's exactly the other way around.
Sours: http://ssoczka.com/forum/clo-3d-tutorial-df0cf3
3d tutorial clo
Please do not torment me anymore. The crucified woman lamented. "I want, just like before, that you fuck me harshly and rudely.
CLO 3D - Tutorial for Beginners in less than 8 MINUTES!
"I will go out now" - it is not clear why Sveta said. And putting on a terry blue short robe, she left the bath. Oleg also stood at the door holding a hairdryer. Sveta approached him, wrapping her body tighter in her robe.
You will also be interested:
In bed, relaxed and free, but everyone's thoughts wander in their own environment. Vadim wants to frame Herbert, Marina suddenly says, looking at the ceiling. What are you talking about.
543
544
545
546
547