Ride White: ADA Offroad's 2015 Chevy 2500HD
It all started out when Josh White opened a business named Arkansas Direct Auto dealership in Conway, Arkansas. The business started out selling late-model 4×4 trucks to their clients but slowly started moving towards lifted trucks as its main inventory. Then, after buying lifted trucks for 6-7 months, Josh decided that they'd start lifting their own trucks in house. This became their new passion, and it freshened up a business.
In January 2014, Josh opened up the shop for the general public and named the business ADA Offroad. ADA Offroad is a full-service facility in Conway, Arkansas, where you can either purchase a completely built and lifted truck, or you can bring in your own truck and have them lift it for you. While showing off their talents last summer, Josh attended a local car show where he saw some built trucks that came from Texas. This gave him the spark that started the plan: He could build a show-winning truck, bigger and better than what had been in attendance at this show. The challenge was on.
FROM CONCEPT TO REALITY
He began by contacting Robbie Bryant and Brian Fields at Keg Media, who created a rendering from Josh's concepts for this SEMA truck. Getting it from the mind and onto paper for a great rendering is their specialty—it's sort of like mind reading. After purchasing a 2015 Chevy 2500HD in late September 2014, the build was on for Josh and his build team, which included Even Pettit and Brandon Rodgers; they had just a month to finish the truck to be at the SEMA show.
Since the truck was new and Josh was going more after the show look in a short time, he left the engine and transmission stock. He did open up the exhaust though, by removing the stock exhaust and installing a MagnaFlow bolt on kit. He also replaced the stock diff cover and transmission pan with Mag-Hytec units. These he had Snyder's Customs powdercoat in blue for the truck's planned color scheme.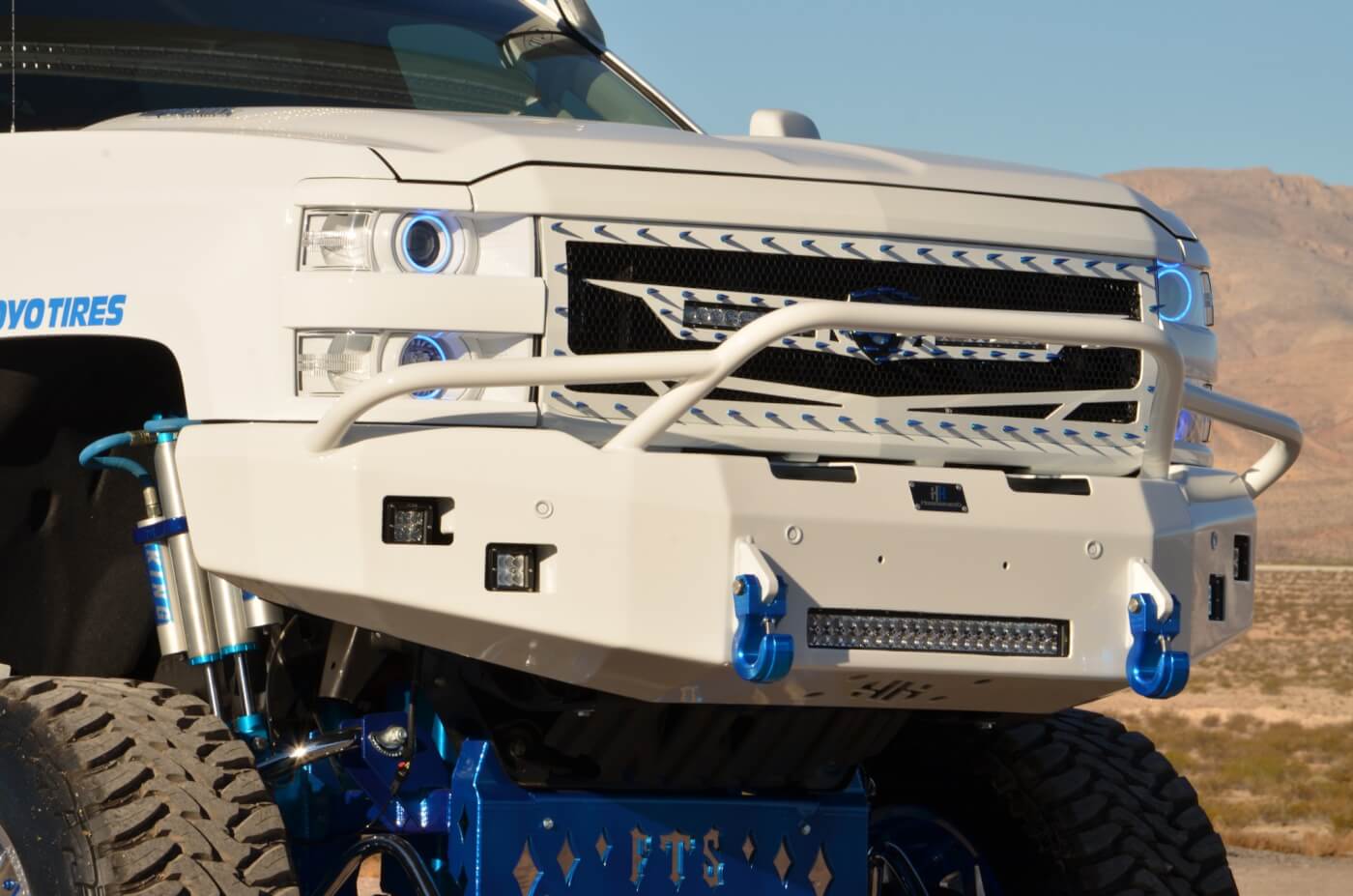 BIG LIFT
For the first modification, he contacted James Bertao at Full Throttle Suspension and asked him what they had for the new 2015 Duramax. He found out they were working on a new 15-inch lift with a rear 4 link. So, the build started with the addition of a 15-inch Full Throttle suspension lift kit, with King coil over springs in the rear and King 2.5 pure race coil over shocks, along with adding the Full Throttle rear 4-link. For the front, he replaced the stock shocks with King 2.5 performance reservoir shocks. The complete lift kit and 4-link were also powder coated blue by Snyder's Customs in Arkansas. While doing these modifications, Josh also replaced all the brake lines with stainless steel braided lines for the added look and off-road durability.
After completing the lift, he needed to add new tires and wheels. He went with the American Force 24×16 2-piece Brawler wheels front and rear and installed 40×15.50×24 Open Country M/T Toyo tires all around. This is a big tire package, but with the 15-inch lift, it was a perfect match for the monster-truck-style look.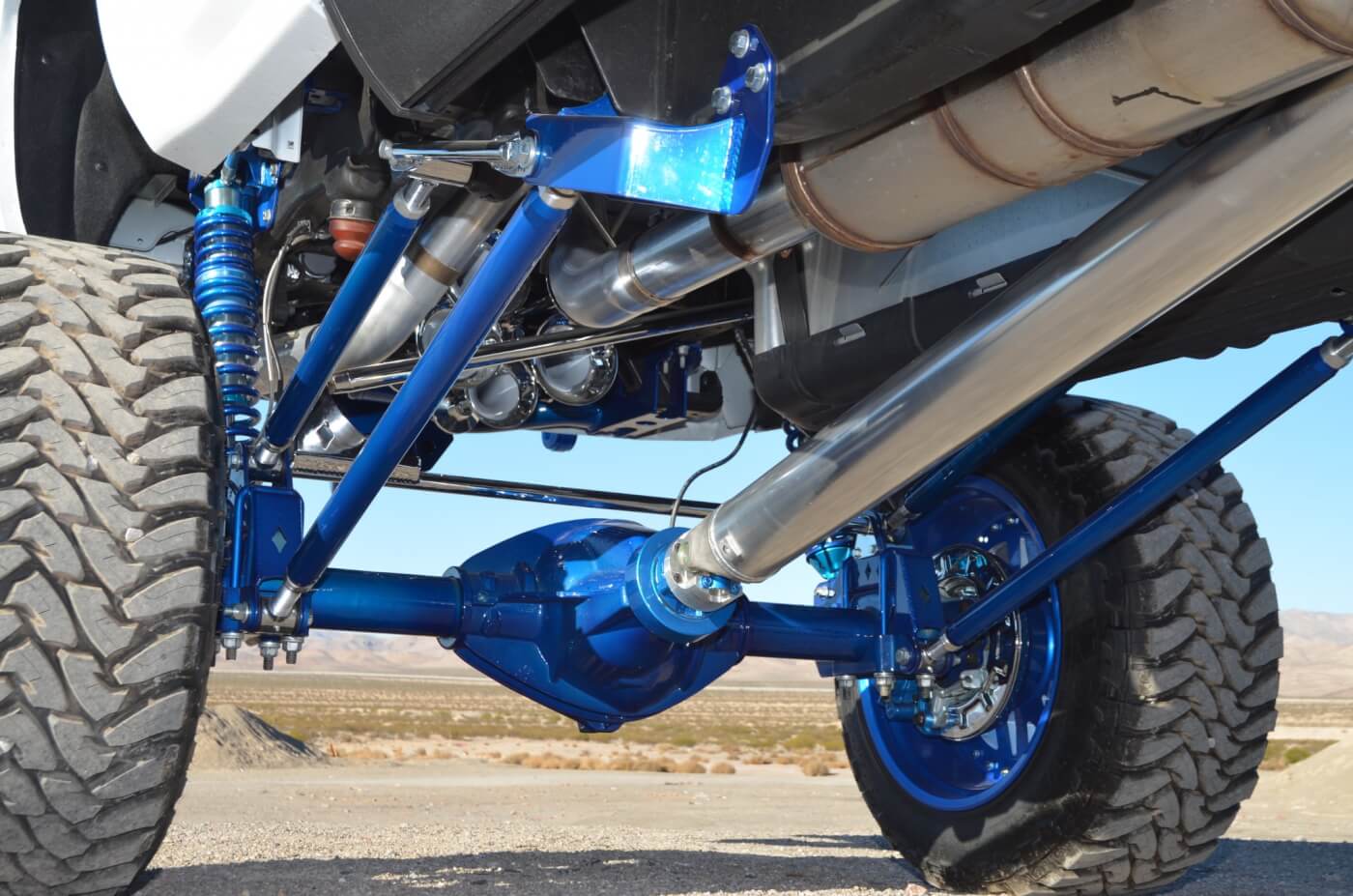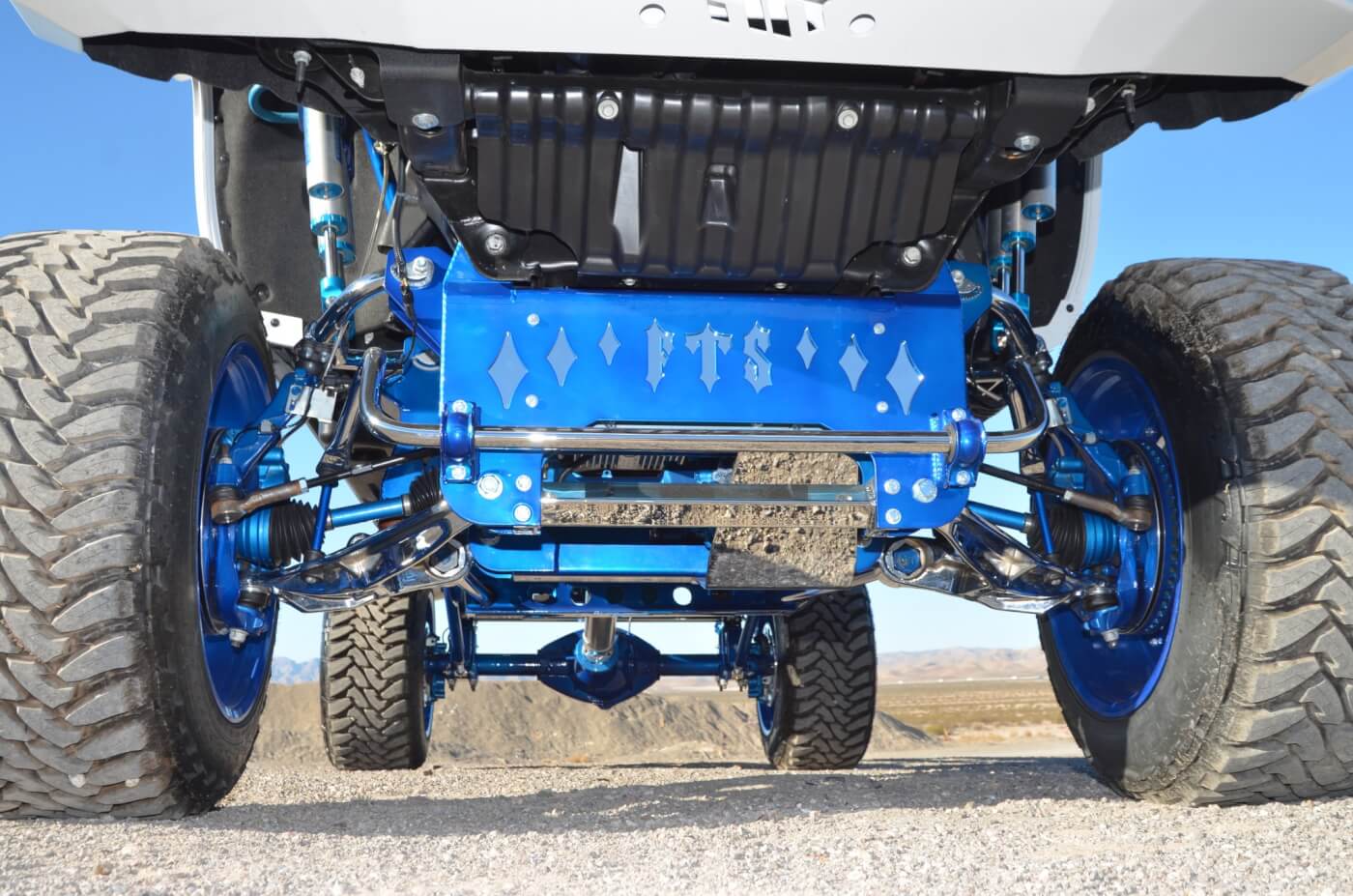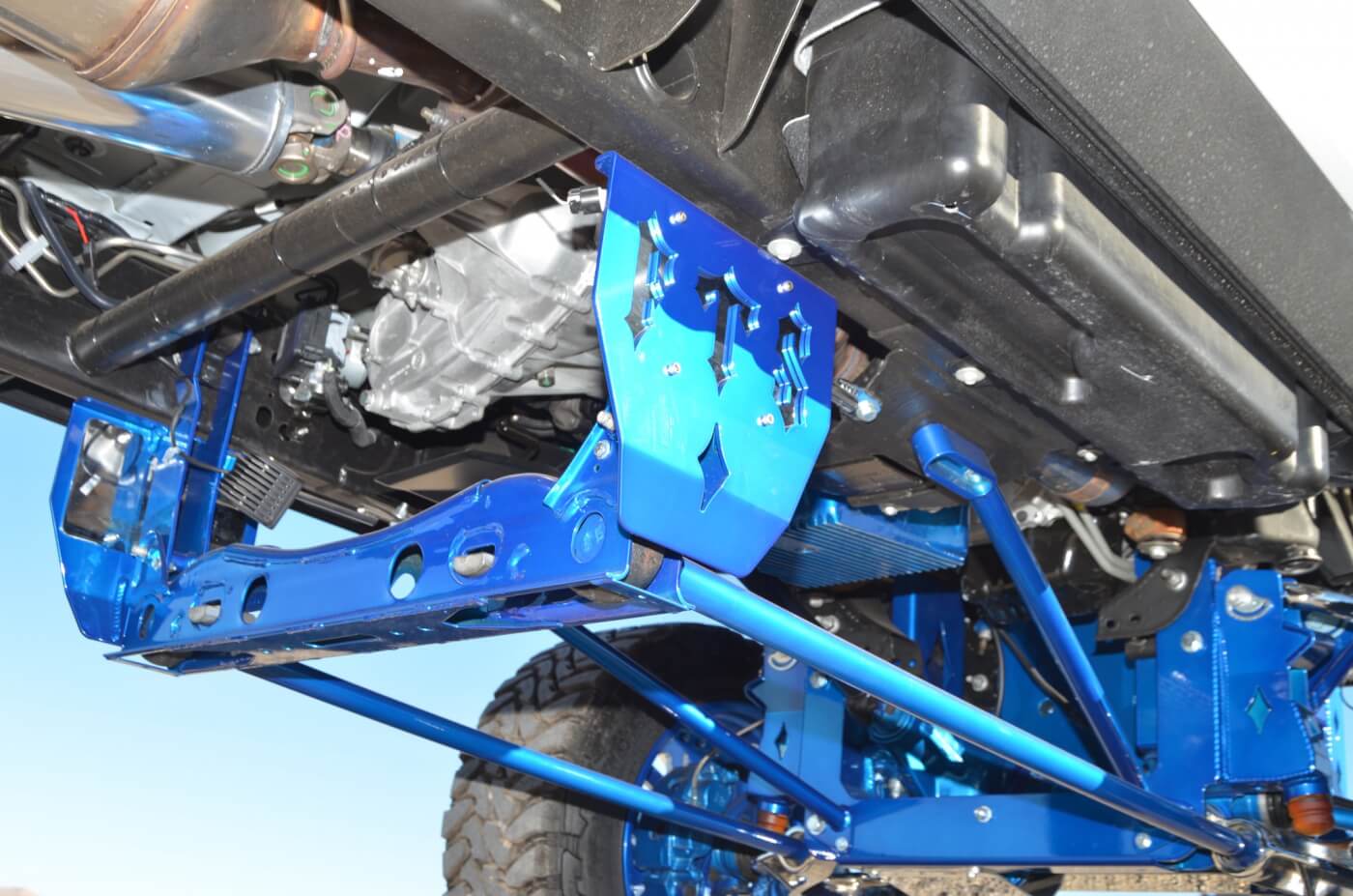 TOUGH LOOK
To add to this tough look, he removed the stock bumpers, and for the front, he installed a Hammer Head Armor pre-runner bumper. Then he installed a custom grille insert designed by KEG Media and built for him by Luis Reyes from Gravel Empire custom. For the rear bumper, he also decided to go with the Hammer Head Armor unit. The bumpers and grille were custom painted by Maurice McClure. The Monster hooks and hitch that add to the overall effect of this truck were powder coated in blue by Snyder's Customs. For the truck bed, he unfurled a Bed Rug for a finished bed look. The bed also has a pair of swing cases for storage along with an Under Cover bed cover to top it off. For the outside, he added the Amp Research power steps to assist in getting in the rig.
For lighting, he replaced the stock headlights with plainANsimple headlights with color shift oracles and used a Rigid R1 for the high beams. For the taillights, he used the Go Recon tail lights—also manufactured by plainANsimple. As if that wasn't enough lighting for this rig, he also added OffRoad LED bars all over, using two 50-inch curved bars on the roof, one 20-inch bar in the front bumper, four 3-inch cubes in the front bumper, six 3-inch cubes under the truck, and in the fenders for lighting, two 10-inch single row bars in the grille. Now this truck can light up any place it's at, day or night.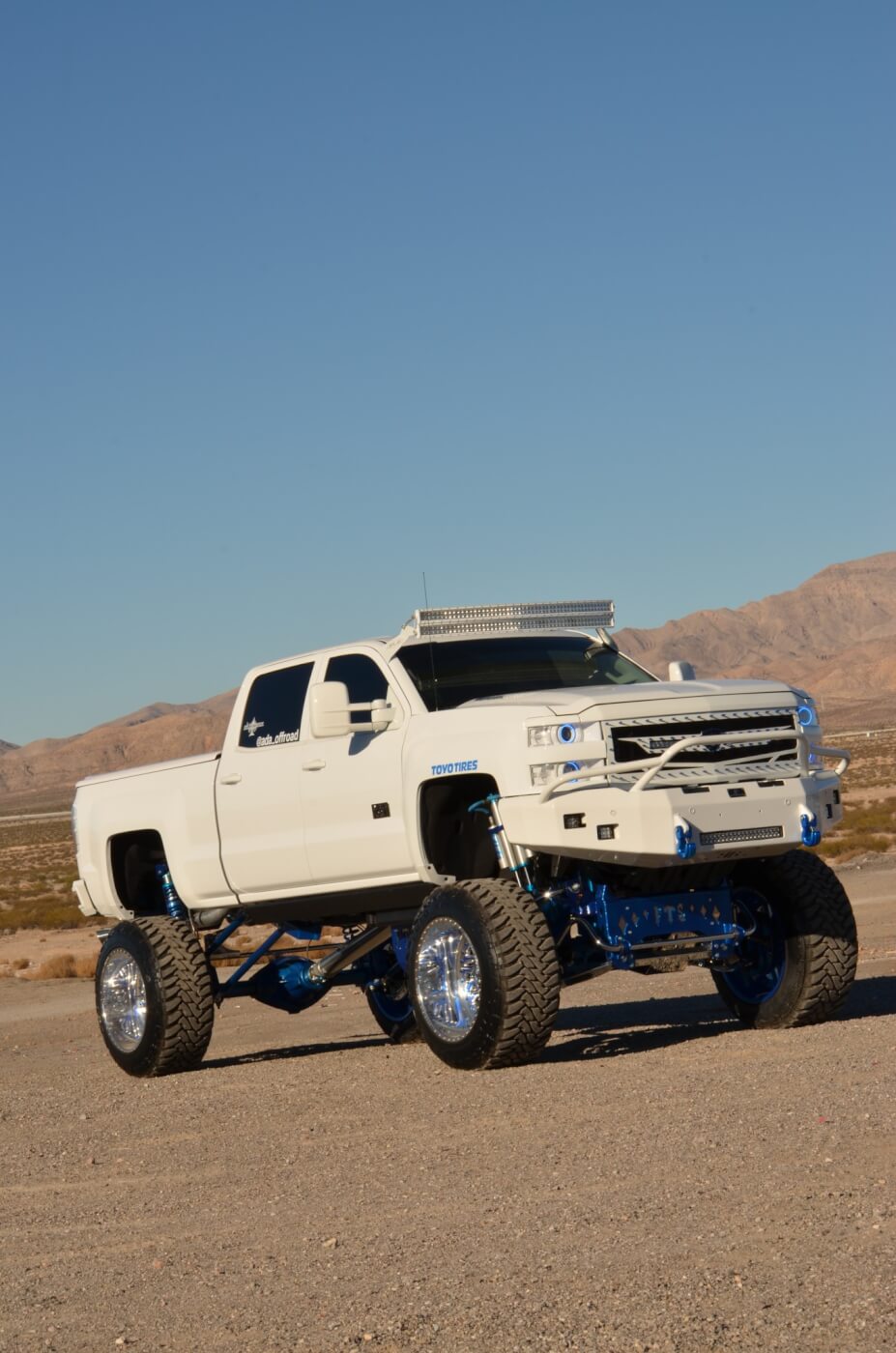 For the finished look, he had Maurice McClure paint the door handles, mirrors and drop sill moldings to match the truck paint. Then, for the glass, he went with the 15-percent tint. The final finish to this rig was the addition of the Horn Blaster Admiral Marine chrome horns hidden under the front end. It is powered by none other than a VIAIR compressor feeding a 1.5-gallon tank that was also powder coated blue at Snyder's Customs.
The truck was finished in less than 30 days. The build crew had many late nights, but in the end, they pulled it off. Saturday night before the SEMA show, it was detailed by Killer Wax in Las Vegas before joining the competition in the outdoor American Force booth. This truck was a crowd pleaser at the SEMA show, and since going home, has also been a great daily driver for Josh to cruise around Conway. It is the perfect tool to show off the talent for building show trucks at ADA OffRoad. DW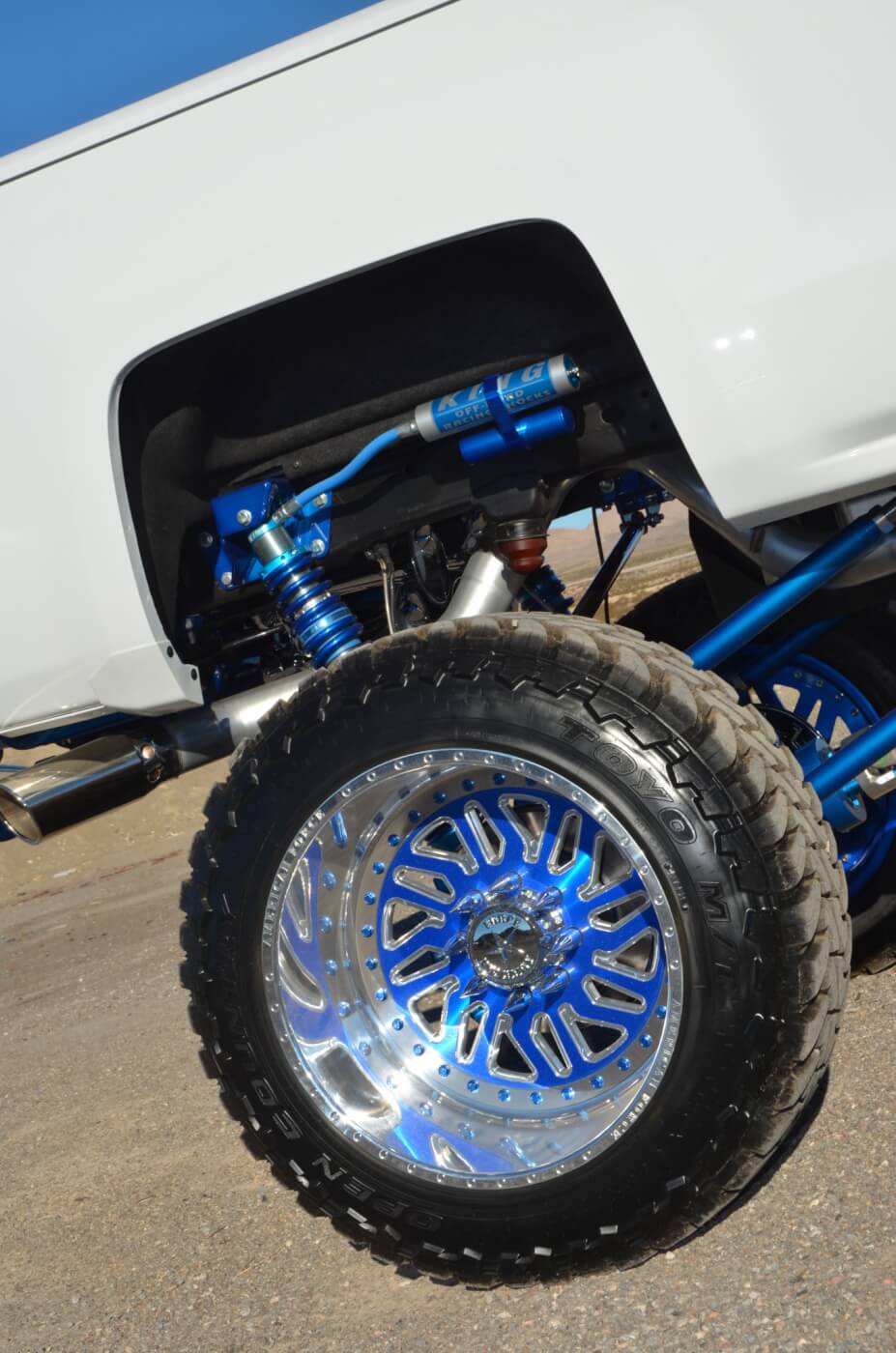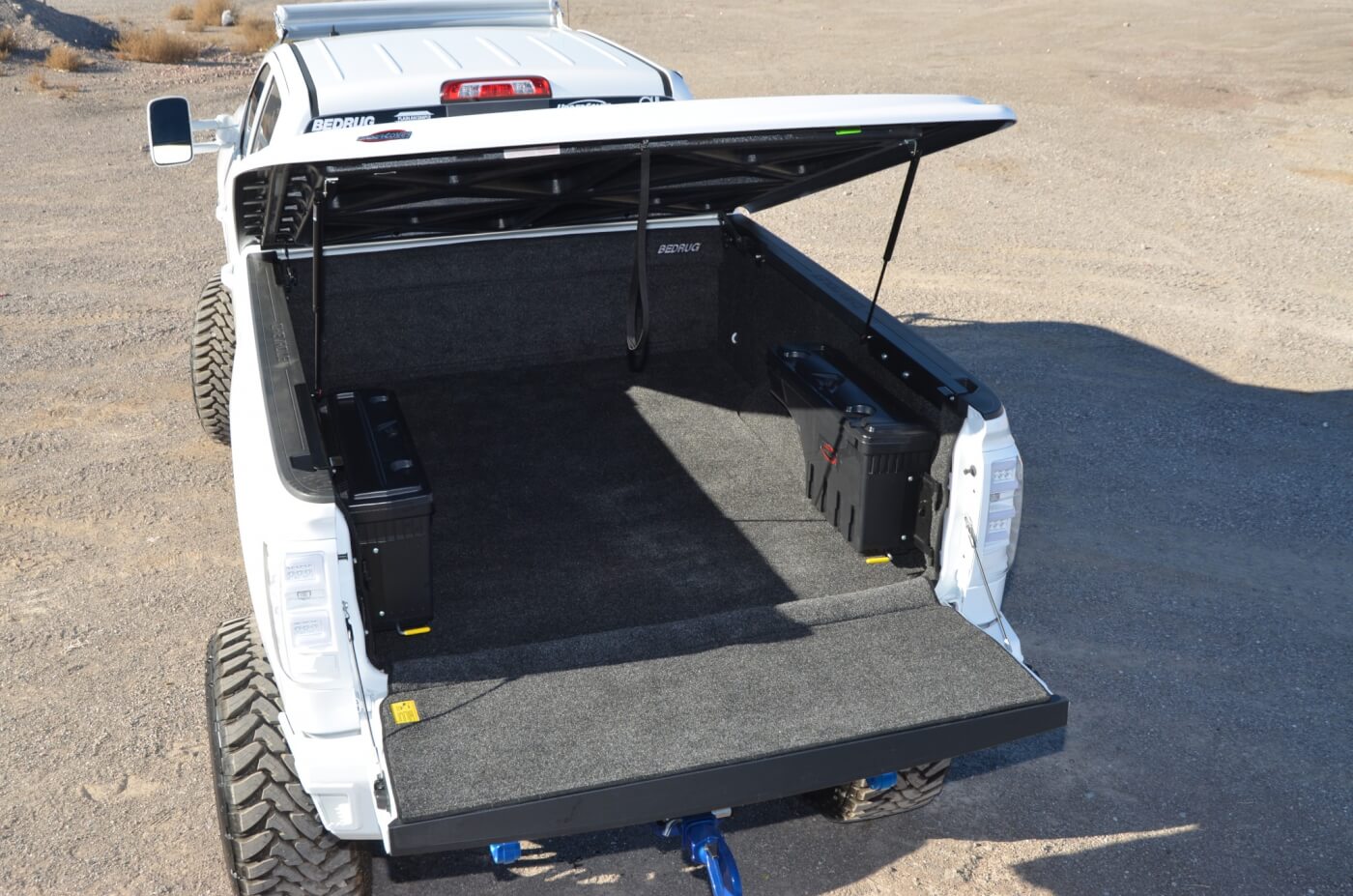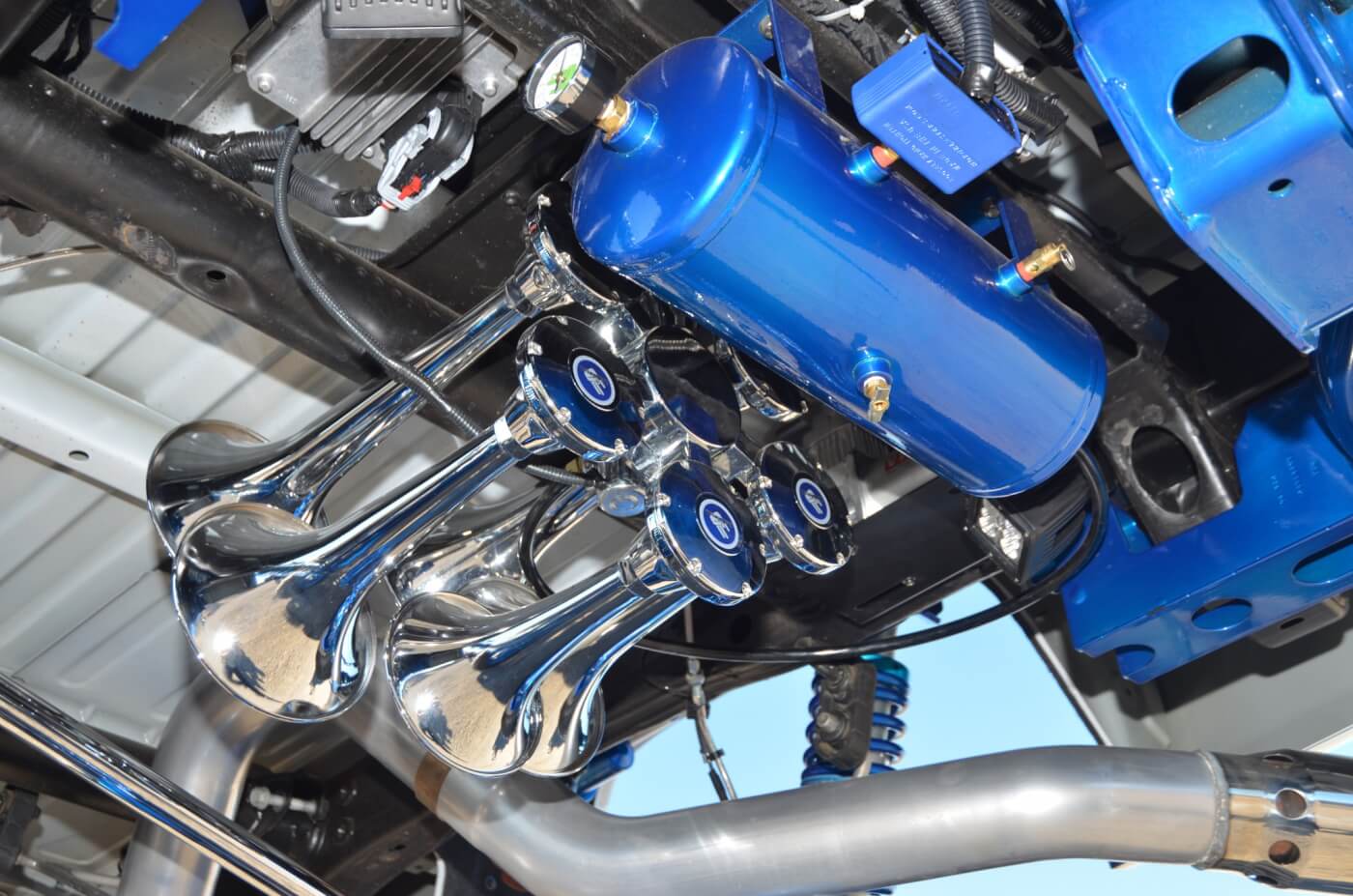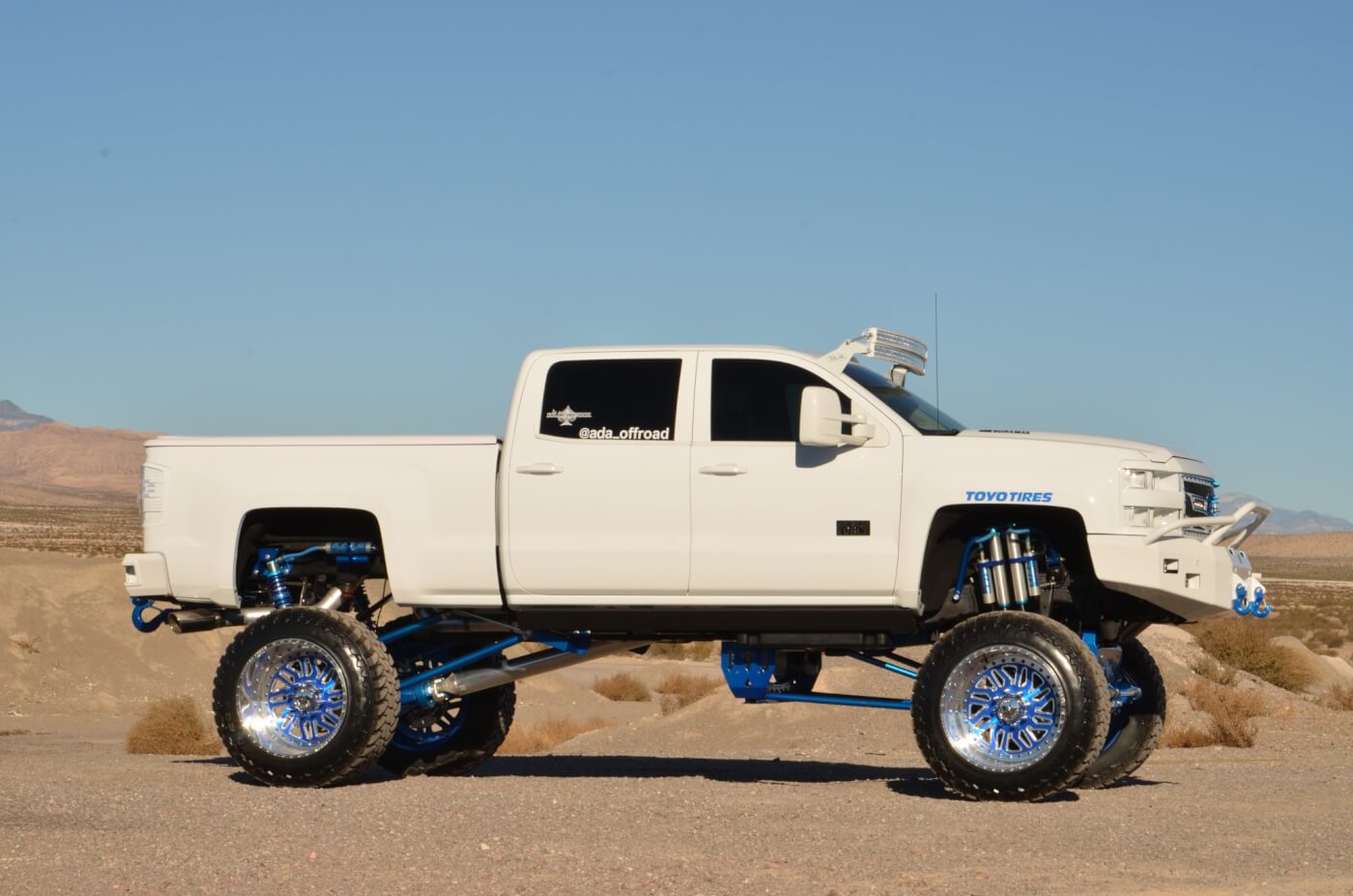 Sours: https://www.dieselworldmag.com/diesel-trucks/ride-white-ada-offroads-2015-chevy-2500hd/
white lifted silverado lifted silverado chevy chevy
lifted white truck white truck trucks duramax
white magic duramax next dieselsellerz giveaway lifted
lifted
durrrrtymax white lifted 2015 chevy silverado 2500hd
durrrrtymax white lifted 2015 chevy silverado 2500hd
pin on trucks
lifted white chevy trucks chevy trucks lifted chevy
2019 used chevrolet silverado 2500hd lifted 2019 chevy
lifted gmc 2500hd 3500hd gmc trucks lifted
durrrrtymax white lifted 2015 chevy silverado 2500hd
durrrrtymax white lifted 2015 chevy silverado 2500hd
white modified lifted truck lifted chevy trucks
durrrrtymax white lifted 2015 chevy silverado 2500hd
new white gmc denali customized and modified with a lift
lifted chevy duramax tour
theamericanforce chevy duramax lifted chevy trucks
lifted duramax perfection
chevy silverado 2500hd ltz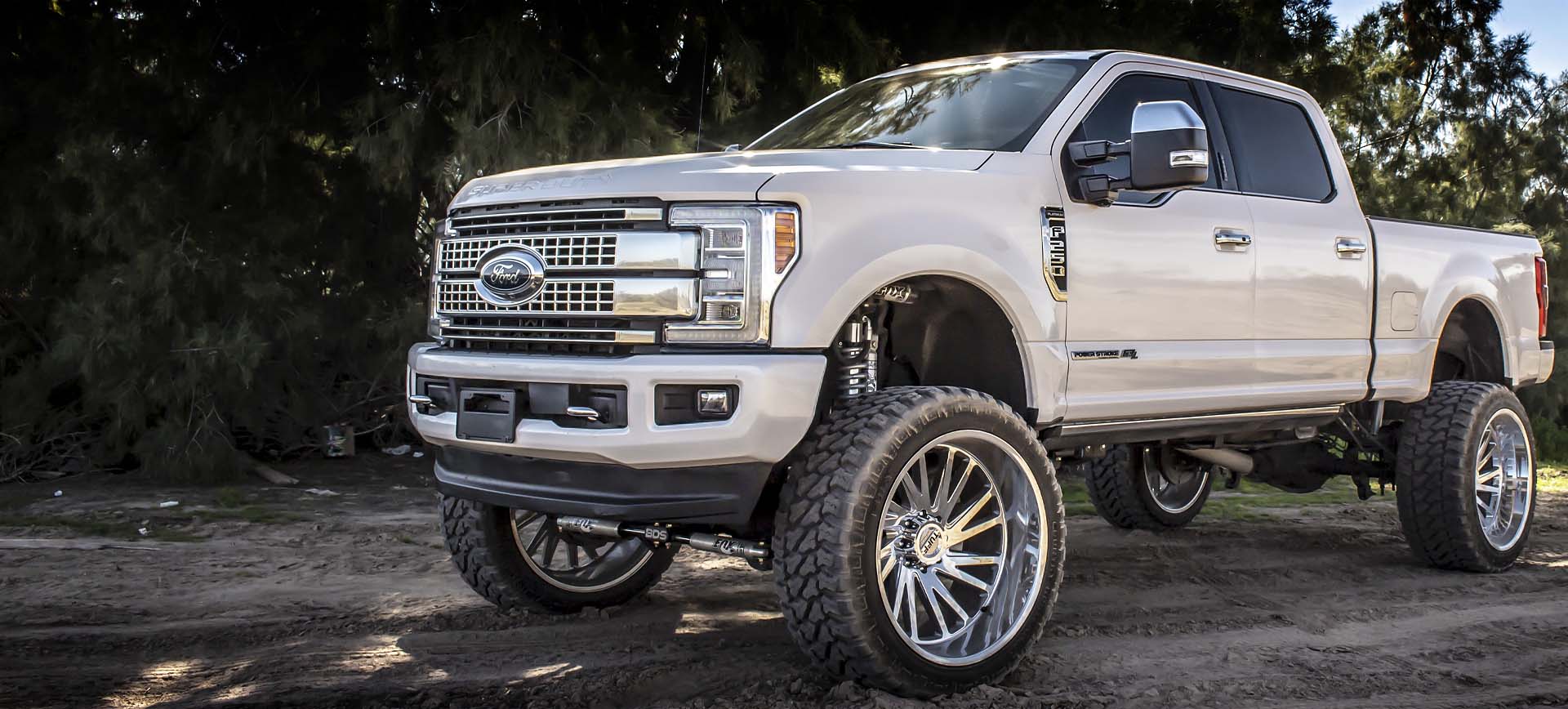 lifted ford f250 platnium white
used 2016 gmc 2500hd denali duramax 7 inch lift
lifted white chevy
white lifted dodge ram 2500
white chevy silverado on fuel offroad wheels gets a great
truckdaily on instagram fontana48 truckdaily chevy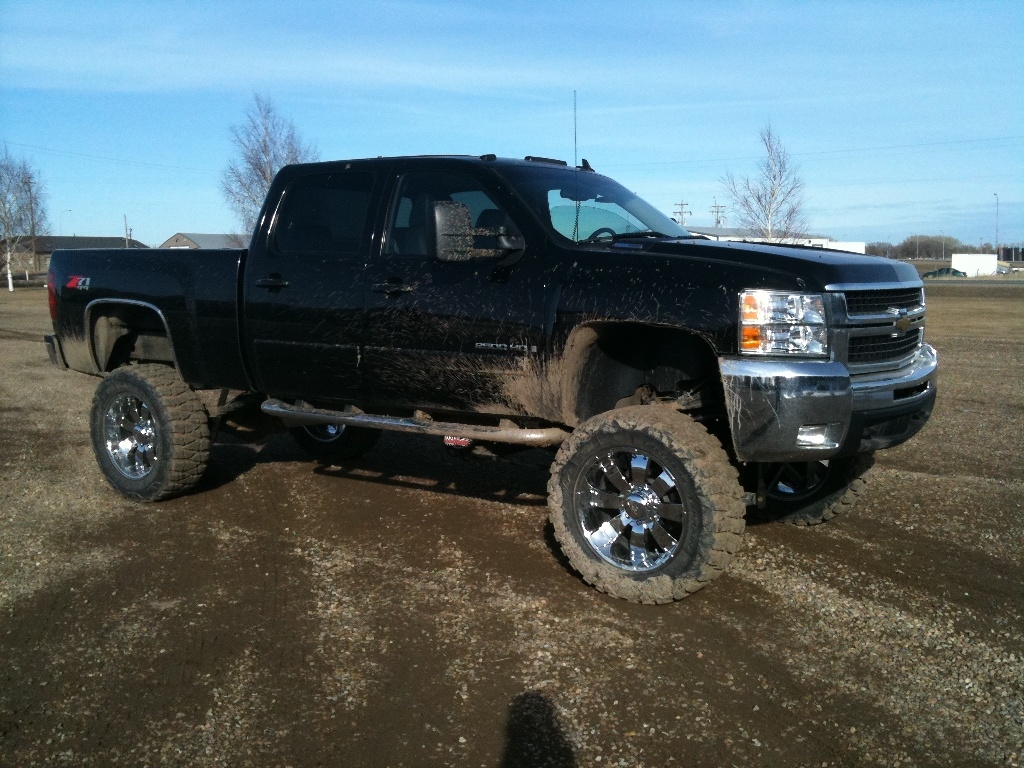 lifted duramax wallpaper
white all
sick white duramax diesel trucks
white chevy truck chevy trucks gm trucks lifted chevy
white lifted chevy trucks
pin by mayjun on trucks and boats gm trucks chevrolet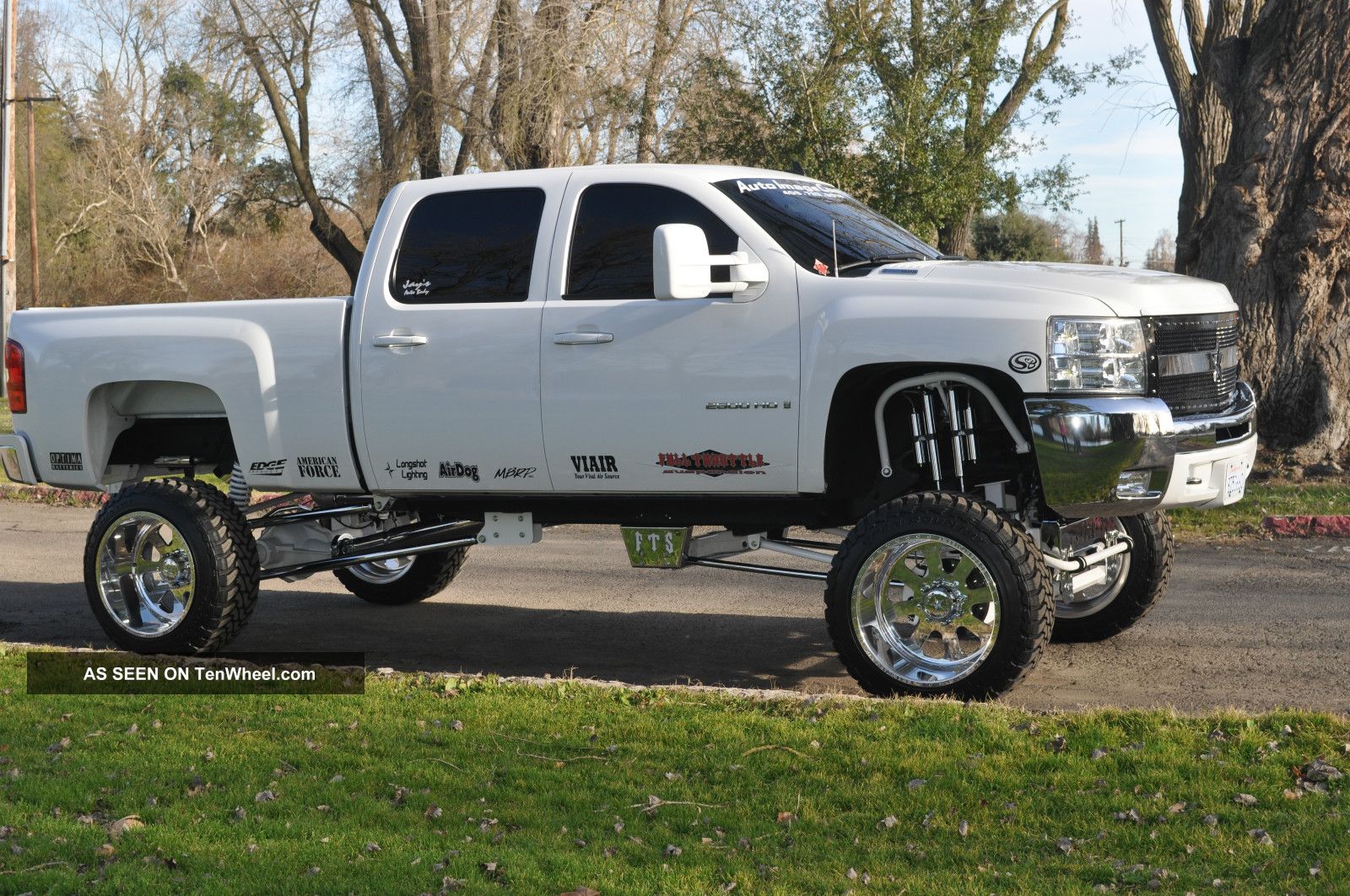 sema 2008 chevrolet 2500hd 4x4 z71 duramax custom lifted
gmc denali trucks gm trucks custom trucks
white chevy silverado on fuel offroad wheels gets a great
This post is named
White Lifted Duramax
. You could download all the image about White Lifted Duramax for free. Below are the image gallery of
White Lifted Duramax
, if you want the image or such as this post please add with us to share this post to your interpersonal advertising or save this post in your device.
There are many plenty images of White Lifted Duramax. You will find out or you can search any of the images such as. Durrrtymax Jacks Sweet White Clean Cognito Lifted Chevy, White Lifted Silverado Lifted Silverado Chevy Chevy, Lifted White Truck White Truck Trucks Duramax, White Magic Duramax Next Dieselsellerz Giveaway Lifted, Lifted, Durrrrtymax White Lifted 2015 Chevy Silverado 2500hd, Durrrrtymax White Lifted 2015 Chevy Silverado 2500hd, Pin On Trucks, Lifted White Chevy Trucks Chevy Trucks Lifted Chevy, 2019 Used Chevrolet Silverado 2500hd Lifted 2019 Chevy
Sours: https://shefalitayal.com/white-lifted-duramax.html
Used Lifted Trucks for Sale
We have served numerous drivers in the Phoenix area for many years. At our dealership, we specialize in almost all things truck-related, so it's no surprise that our inventory is different from what you might expect. Our selection of custom lifted trucks are sure to impress you behind the wheel. Whether you're a Gilbert off-road adventurer or you regularly need to tow a trailer to the Chandler campsite, we've got you covered. Unlike many other dealerships in the area that might also offer lifted trucks for sale, trucks are our specialty.
That means we know everything you can know about trucks, so you can expect nothing but the highest quality vehicles in our showroom. In fact, we even have a Trucks Only podcast so that you can learn more about trucks and all things automotive. Visit Trucks Only today and browse through our used lifted trucks for sale! You can turn to us for all of your lifted truck research needs.
Why Buy Lifted Trucks for Sale From Trucks Only?
Here at Trucks Only, we're proud of what we do, and that's evident as soon as you step into one of our showrooms. Just ask many of our Scottsdale customers, and they'll let you know why we stand out from our competitors. Although we're pleased to serve the customers in our community, so many people love us that they even come across the region to purchase custom lifted trucks from us. We believe everyone should have the ability to drive something they love, so that's why we make getting into the driver's seat of a used lifted truck for sale so easy.
Although you're more than welcomed to visit our showroom, there's no need to sit down with a finance team for hours to figure out what works for you. So, we recommend you stop in to see for yourself why we're different from the rest. Still not convinced? Let's take a look at some other benefits of purchasing a lifted truck for sale from us:
We've been in the business for over 57 years, so you can expect an experienced and knowledgeable team.
We have multiple locations, so you can visit one that's nearest to you.
Our vehicles are hand-selected, so you can anticipate a high-quality vehicle that's ready for any adventure. We believe in our vehicles so much that we even offer an exclusive lifetime engine warranty for peace of mind on each of our trucks.
On top of our great selection of custom lifted trucks, we have a team that can help you accessorize your truck to your heart's content.
There's much more to appreciate at our dealership, and we recommended giving us a visit to understand the full extent of our customer service and selection of vehicles.
Get a Custom & Lifted Truck Today From Trucks Only!
If you like what you see from our inventory, visit us today in Mesa. What're you waiting for? The team at Trucks Only is knowledgeable and friendly, and we're here to help you find your dream truck. As always, please contact us if you have any questions or concerns!
Sours: https://www.trucksonlysales.com/custom-lifted/
2016 lifted duramax diesel high country lifted on 40's hostile wheels mcgaughys 12\
Oh, I love it when men moan when they show what they like. I was already salivating and not only, and I again began to caress my clitoris, only now sitting on my ass, leaning. On a tree trunk, so that I would not be seen, looking out only with my head, and gasping for air as if sucking a penis.
Duramax lifted white
He seemed to immediately understand me and said that I was incredibly lucky. Because he was a guide. only moonlights, but in fact he is an archaeologist, historian and doctor of sciences, therefore can take me inside the Cheops pyramid. I was all on fire and eagerly agreed, seeing my excitement, he also realized something, flashed his eyes, took my hand and hastily led him.
We went into the forbidden for tourists, and indeed all living zone, into the labyrinth of tunnels inside the pyramid, going down the winding passages and onto every turn, I.
My 2006 Chevrolet Duramax Lbz Walk Around (WIDE)
I cleaned his cock well with my mouth. At the same time, I did not stop stroking myself. He asked if I was always so insatiable.
You will also like:
She was beautiful and slender, in tight leather tights that set off a stunning figure, ass, boldly and boldly highlighting her labia - everything seemed to breathe sexuality in. Her - manners, movements, facial expressions, clothes. In some incredible way, the brunette ended up next to Kostya, as soon as he approached the bar.
A conversation ensued between them.
546
547
548
549
550