La Grande Campgrounds
Get the app
Map All Oregon Campgrounds
Select the name for official website, phone, detailed directions, amenities, reviews, photos, map, navigation, streetview & more. Sign up for AllStays Pro or get the all time #1 Camp and RV app and take it with you.


Advertise
Bird Track Springs Campground
La Grande Ranger District…
$, 21 sites, May-Oct, All ages, Tents, 3100 ft elev, toilets…Full Details
Boulder Park Campground
La Grande Ranger District…
free, 8 sites, May-Oct, All ages, Tents, 4900 ft elev, toile…Full Details
Buck Creek West Campground
La Grande Ranger District…
$, 4 sites, May-Oct, All ages, Tents, 5850 ft elev, toilets,…Full Details
Frog Heaven Campground
La Grande Ranger District…
free, 5 sites, May-Sep, All ages, Tents, 4800 ft elev, toile…Full Details
Grande Hot Springs RV Resort
65182 Hot Lake Ln…
$$$, 105 sites, All Year, All ages, Tents Only sites: 25, 90…Full Details
Hilgard Junction State Park
…
$, 18 sites, Apr-Oct, All ages, Tents, 3163 ft elev, tables,…Full Details
Moss Springs Campground
La Grande Ranger District…
$, 8 sites, May-Oct, All ages, Tents, 20 ft max RV length, 5…Full Details
North Fork Catherine Creek Campground
La Grande Ranger District…
free, 6 sites, May-Oct, All ages, Tents, 4400 ft elev, toile…Full Details
Red Bridge State Wayside
…
$, 10 sites, Apr-Oct, All ages, Tents, 3064 ft elev, tables,…Full Details
Rendezvous RV Park
2632 Bearco Loop…
$$$$, 102 sites, All Year, All ages, Tents, 2766 ft elev, Ac…Full Details
Spool Cart Campground
La Grande Ranger District…
$, 9 sites, May-Oct, All ages, Tents, 45 ft max RV length, 3…Full Details
Spring Creek Campground
La Grande Ranger District…
free, 4 sites, May-Oct, No RVs, All ages, Tents Only Camp, 3…Full Details
Two Color Campground
La Grande Ranger District…
free, 14 sites, May-Oct, All ages, Tents, 4800 ft elev, toil…Full Details
Umapine Campground
La Grande Ranger District…
free, 8 sites, May-Sep, All ages, Tents, 5600 ft elev, toile…Full Details
West Eagle Meadow Campground
La Grande Ranger District…
$, 12 sites, May-Oct, All ages, Tents, 18 ft max RV length, …Full Details
Want More? See State Map or Nearest Towns Above
Join AllStays
Pro is like nothing else for travelers. More places, more information, faster, no ads, privacy, full screen maps, more filters, over half a million search combinations. Join now
Featured Apps
Camp & RV
The number one camping app. From resorts to hike-in spots. Amenities, maps, truck stops, rest areas, Wal-mart and casino parking, RV dealers, sporting goods stores and much more. Two modes: one uses GPS and maps that you can filter. One is an offline manual lookup mode for when you don't have service.

Advertise
More Guides For RVers
Boondocking & Stops:
On the Road Guides
Oregon Overnight RV Parking
Oregon Free Camping
Oregon Wal-Marts locations
and more road guides...
Fuel | Truck Stops
Truck Stops locations
Flying J Truck Stop locations
Loves Travel Stop locations
Pacific Pride Fuel locations
Petro Truck Stop locations
Pilot Travel Center locations
TA Travel Center locations
Truck Weigh Scales
More Tips:
Is Walmart Parking Safe?
Gun Laws and RV Travel Guide
Finding North Without a Compass
Use Your Watch As Compass
How Old Are My RV Tires?
Avoiding Sunburns On Hikes
Do We Need Physical Maps Now?
4X4 RVs: Wandering Off Road
Cell Phone Dangers in the Wild
Dogs In National Forests
Cost of Renting an RV
RV Tips for Beginners
Best California Beaches North
RVs Without Warranty
Bug and Mice Control in RV
Dry Camping Basics
Dangerous RV Signs
RV LED Lights

Advertise
Sours: https://www.allstays.com/Campgrounds/or-la-grande-campgrounds.htm
La Grande Rendezvous RV Resort
---
| Good stopover!
By user-5890150... on 2017-10-23. Stayed 2017-05-22 to 2017-05-23
We had a shady campsite and good pull through for our 5th wheeler. The staff was very friendly and helpful. Walmart is just up the street! My husband got our tow vehicle's oil changed at Legacy Ford just up the street. Very reasonable and they washed the truck and vacummed it!! The campground staff person said that Legacy is very good to folks who stop here and need help even coming to pick up the vehicle. Good place to stay!
---
| Nice park
By user-6424356... on 2017-10-23.
We stayed the night in December when I84 had chain law in effect. The hosts were very accommodating. I would recommend it. Large sites.
---
| Quick stay
By user-4681075... on 2018-07-06. Stayed 2018-06-15 to 2018-06-16
Got in late, about 10pm, used late checkin and left at 8:30am, before office opened. The folks at the front were helpful in getting us a spot over the phone, after my previous reservation got lost. Clean park and bathrooms,, a pizza place and Starbucks nearby.
---
| Okay
By user-5098998... on 2019-08-09.
Turn off I waited 2 1/2 if I could figure out how to get a half a star. Spaces are narrow and close together, and not quite long enough for a true pull through without detaching our tow car. As in so many other parks, The sewer hook up is right next to the picnic table Always disgusting. The little patches of grass are poorly watered and in rough condition. the lawnmower How old under our window at 8 o clock sharp one morning when we really hoped to sleep in. However the restrooms are nice and the shower is quite adequate Two for each gender. And the sites are level, always a plus.You need to be able to sleep through noise because the freeway is very close sometimes sounding as though we are directly under it. Cable is decent although the first two channels really don t come in, Also typical of mediocre parks
---
| Great choice
By user-4623549... on 2019-08-09. Stayed 2019-06-19 to 2019-06-20
One night excellent choice. Quick check in. Friendly campers.
Sours: https://www.bookyoursite.com/campgrounds/la-grande-rendezvous-rv-resort
La Grande Accommodations
Campgrounds and RV Parks
---
Go Northwest! Bookstore
Best selection of books on the Northwest.
Click here!
Moon Spotlight Oregon's Southern Cascades Camping & Hiking by Sean Patrick Hill and Tom Stienstra. Compact guide covering the region's best camping and hiking sights. Each camp listing has at-a-glance icons indicating nearby activities. Hiking descriptions include distance, estimated hiking time, and a rating for difficulty. Easy-to-follow maps and clear driving directions. Order now...
Moon Oregon Camping (Moon Outdoors), Fourth Edition by Tom Stienstra. Find all of the best campsites in Oregon with detailed maps and driving instructions and learn what is needed to create a wonderful and memorable camping experience. Order now...
Fodor's Oregon, 6th Edition (Full-Color Travel Guide) by Fodor's. Discover beautiful scenery, the newest urban towns, wine and brew venues and much more. This guide offers advice and recommendations from the local writers, maps, photos and descriptions of each area. Order now...
Oregon: An Explorer's Guide, 3rd Edition by Denise Fainberg. New color highlights make it easier to find the info you need. Includes: getting there, getting around, what to see, what to do, green space, family activities, where to stay and eat, entertainment, selective shopping, special events, and more. Color highlights throughout, 100 black-and-white photographs. Order now...
We appreciate your orders. They help keep
Go Northwest! online.

Northwest Books
from . . .

---
Shopping at
Go Northwest!

Sours: https://www.gonorthwest.com/Oregon/northeast/La_Grande/campgrounds.htm
Campground Review - Orlando Thousand Trails
August 21, 2020 - reviewed by Baseball Traveler

Nice Park Friendly Host
Spacious park, well maintained and hot springs behind the office - no charge...great place!
July 20, 2020 - reviewed by Jaime

Awesome!!
Great people! Very friendly! This was our first ever experience in our new 5th wheel at a RV/Camping site. We didn't travel far from home as this was our first trip. But from the phone call to make reservations up until we checked out this place was great! Well kept, quiet, level grounds, grass with picnic tables. The pool was open with limitations to keep people safe, but was excellent for us and the kids! We'll definitely be back!
September 16, 2019 - reviewed by MikeinOregon

Nice!
Stayed one night. Real nice folks working here. Sites are level and wide and have nice well kept grassy areas. Very quiet although you can here the large trains going through at night.
July 14, 2019 - reviewed by Jim Skelton

Overnight Stay
Great level sites. Long and wide pull thrus. Well maintained. Easy in and out. Friendly staff
July 7, 2019 - reviewed by Susie

$40
Now GRANDE HOT SPRINGS
Love this place. Good Sam park with 2 hot spring pools and beautiful surroundings off the beaten path. Trails nearby. Nice staff and free coffee, cookies, and ice cream. Laundry $3 per load and great level sites with full hookups.
October 14, 2018 - reviewed by The Gray Ghost

$45
Nice Hot Pools!
Grounds aren't the greatest but they are clean, the hookups are good. The sites are gravel and level but have no shade, Laundry room is nice along with the showers. There is no store
July 20, 2018 - reviewed by Rob

Cozy
Rv Park is next to a hot lake. They get the hot water from there for the showers. Nice mix of rv sites both 50 and 30 amp. Some tent and yurt sites. Misquotes where out in force. Train tracks are nearby but you can only hear the rumble of the trains no horns.
April 7, 2018 - reviewed by Tracy

Best Ever Getaway!!
Super nice retreat, we were really spoiled at this RV location. I couldn't believe we found hot springs! The location on the map makes it seem like you are far away from La Grande, the five miles is totally worth it. We felt extremely safe here, which is my #1 concern when traveling. I wished we found this place earlier, but we will be back. The nature preserve, fishing, hot springs, upgrades facilities, full hook ups, easy pull ins, trail walks made it fantastic. A wonderful getaway, which is what we needed. Plus they give a military discount.
December 2, 2017 - reviewed by Joe Denise Rice

Great Park Friendly Hosts
We stayed one night and were thrilled with the accommodations, the area was clean and the restrooms and showers were beautiful. We soaked in the hot spring tub in the morning which was very nice. Highly recommend, then went on a tour of hot lake historic building which has amazing history and exhibits.
September 16, 2017 - reviewed by Michael

Not Worth The Washboard For Me
I loved the reviews and so I headed for the campground, but soon as I turned off on exit 268, the incredibly rough rutted gravel road was beating my Sprinter van to death. I was forced to turn around. It's probably a nice place but they'd get my business if they graded the road smooth.
September 4, 2017 - reviewed by Meredith

$35
Perfect
It was a greatCampground. Exactly what we needed for our stay. There is no privacy between trailers, but we were there in July and there were not many campers. It's spread out enough. Spaces have grass full of stickers so watch for that. Pool was nice but with 3 kids it was a little too small for them to play in without bothering someone. The jacuzzi was too hot for the kids too. The bathroom are newly renovated and amazing. By far the best bathrooms at an rv park we've ever used. Would stay again.
August 3, 2016 - reviewed by Mooney

Nice Stop.
About 5 miles off I-84. Half mile of well maintained gravel road. Nice little play structure for small kids. Great, clean lounging pool and hot tub for relaxing. Not crowded, friendly staff.
September 15, 2015 - reviewed by JohnJ

Great RV Park. Has train noise, no whistle, at night but did not disturb us. The ducks are multiplying and pooping on the grass so you have to watch where you park.
August 19, 2015 - reviewed by Leo

Dusty, not pet friendly. Being next to hot lake, lots of mosquitoes. Train noise
Sours: https://www.parkadvisor.com/us/oregon/la+grande/1002680/Eagles+Hot+Lake+RV+Park
Grande campgrounds la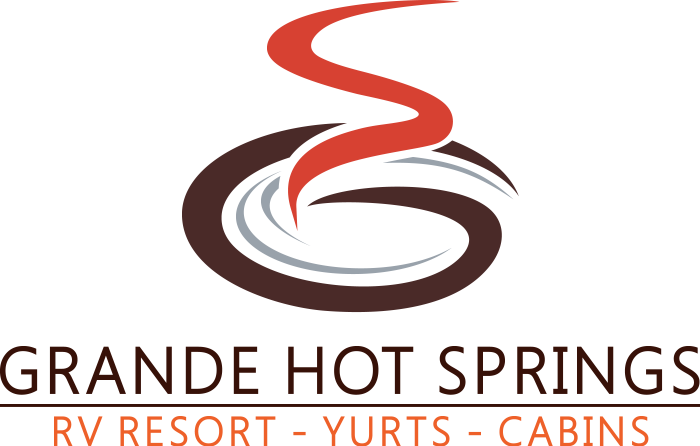 Welcome to Grande Hot Springs Resort
Grande Hot Springs Resort is the place to stay in the scenic Grande Rhonde Valley of northeast Oregon. We're situated 8 miles south of downtown La Grande.
Our facilities will impress you, with 100 grassy, pull-thru sites, 30 & 50 amp service, tent sites, sparkling clean resort-style restrooms and much more. The perfect stop on your vacation!
Grande Hot Springs Resort is the perfect destination for all types of travelers and offers offers you clean and comfortable RV and tent site accommodations. Our Warm Soaking Pool & Hot Soaking Pool are available to all registered guests (which is open seasonally April to October, and sometimes longer/call for availability). Both soaking pools are now OPEN.
We have two Yurts with private soaking tubs, available year-round. We also have a 2021 1 bedroom Tiny Home, and a vintage 1970 Airstream Trailer available for over-night stays during the summer months.
Conveniently located beside historic Hot Lake Springs as well as on the Oregon Trail, the park is only a short drive from downtown La Grande and Union. Open year-round, it is also a great place to be if your desire is to explore Anthony Lakes or the Eagle Cap Wilderness Area of Wallowa County. Stay here once and you will always remember Grande Hot Springs Resort as your home-away-from-home in La Grande.
Find your Accommodations
Tent Camping
Tent sites include use of the pool, spa, bathrooms, showers, and wifi access.
16′ Yurt with Private Soaking
Our fully outfitted Oregon-made 16′ Yurts are a great lodging option. Your stay includes: bedding, towels, coffee, a fridge, heat & AC, private hot springs soaking, and full access to resort amenities.
50 Amp RV – Full Hook Up
90 foot long pull through sites with 50amp(220v) electrical service, water, & sewer.
30 Amp RV – Full Hook Up
90 foot long pull through sites with 30amp(110v) electrical service, water, & sewer.
UpcomingEvents
Stay the night in our vintage Airstream!
This vintage Airstream is available for overnight lodging with accommodations for 2 people. Featuring upgraded electric heat, new air conditioning, and 2 flat panel smart tv's, this is a great way to stay in the La Grande area!
2nd Dec. 2016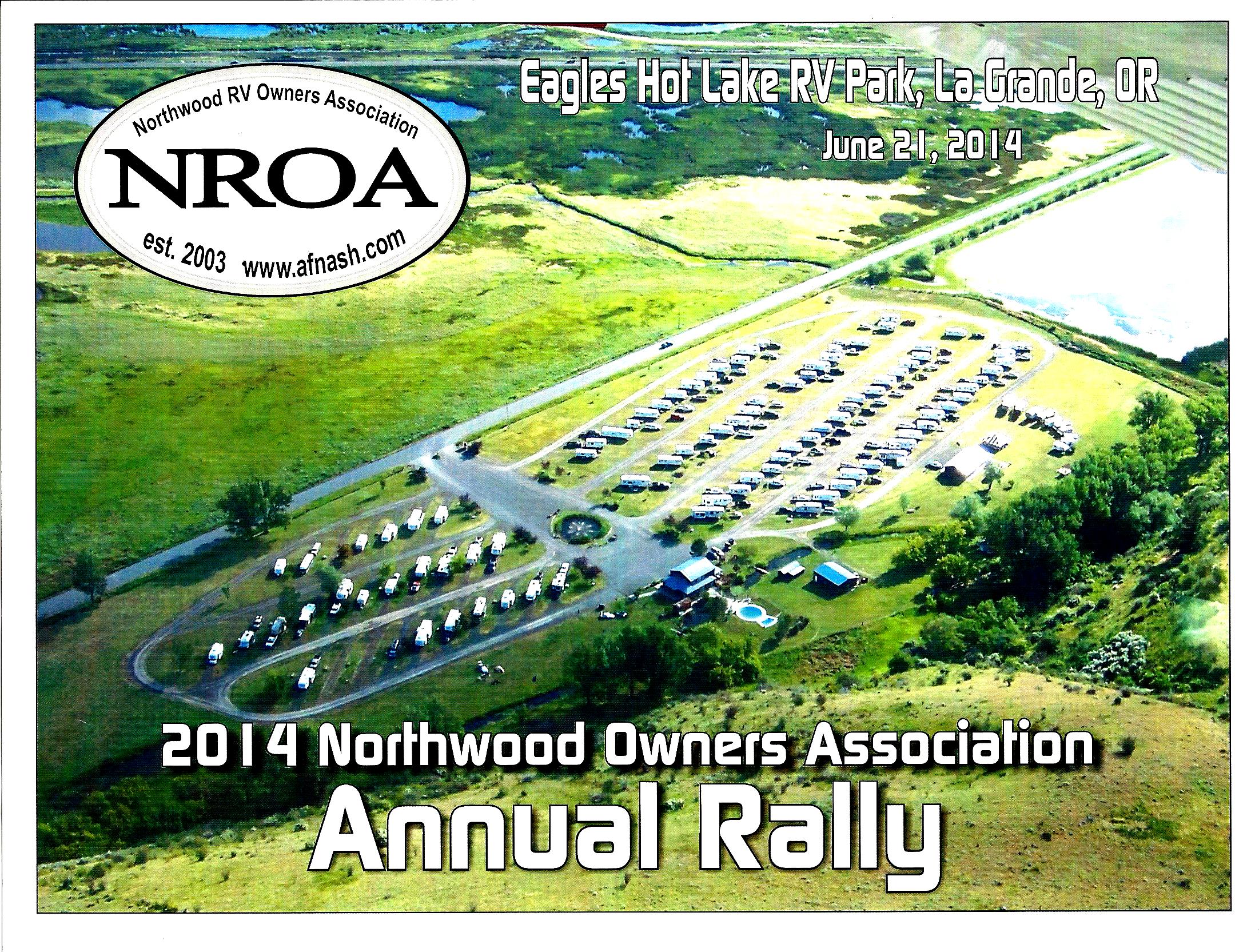 Northwood RV Owners Association Rally
Organized by NROA, this rally features owners of Northwood RV's including Artic Fox, Desert Fox, Wolf Creek, and Nash RV's. More info
1st Dec. 2016
Our Ratings
Sours: https://grandehotsprings.com/
TENT CAMPING IN RV PARK Things You Should Know
However, Irina felt that her son caressed her automatically, twisted with thoughts somewhere far away. Excited, she freed herself from his hands and headed to the kitchen for another beer. The son followed his mother, tying his robe as he went, and sat down on the table, looking accusingly at his mother.
You lied to me. You said that you were ready for anything for me - and now you are downloading your license when I fucked you.
You will also like:
Suddenly I will settle down as Ill become a grandmother, huh, DD. - laughed drunkenly. - What kind of life is this.
555
556
557
558
559