Hotels below are sorted by distance from Brookshire.

---


Zoom in (+) to see interstate exits, restaurants, and other attractions near hotels.



Rates shown below are averages. Click

See Rates

to view rates for your dates.


415 FM 359, I-10, Exit 732, Brookshire, TX 77423


Enter Dates

From $63





| | |
| --- | --- |
| Check In | 1300 |
| Check Out | 1100 |




Rated Average

Cheap, smoke-free hotel near I-10
Also near Waller County Historical Museum
Outdoor swimming pool open in summer - exercise room
Free continental breakfast
Free WiFi
Free parking

Not pet friendly - no pets allowed. - June 2020


Most Recent HotelGuides Reviews Read >

"Good experience. The hotel was nice and clean, but the room was smoky when we arrived.2016-10-12"

< Hide

TripAdvisor Traveler Rating:
Based on 187 reviews Read Recent Reviews
721 FM 1489, I-10, Exit 732, Brookshire, TX 77423

Enter Dates
From $85





| | |
| --- | --- |
| Check In | 15 00 |
| Check Out | 12 00 |




Rated High

Midscale, smoke-free hotel near I-10
10 miles west of Katy Mills Mall
Outdoor swimming pool open in summer - exercise room
Free continental breakfast
Free WiFi
Free parking

Pet friendly hotel More > - allows pets in designated pet rooms only - $20 per night fee for each pet - $40 maximum per stay pet fee. - April 2020
< Less


Most Recent HotelGuides Reviews Read >

"Hotel was nice, clean, and quiet. Staff was nice and recommended a good restaurant. I loved my stay here.2015-02-20"

< Hide

TripAdvisor Traveler Rating:
Based on 152 reviews Read Recent Reviews
Holiday Inn Express & Suites Brookshire
34103 Katy Freeway, I-10, Exit 731, Brookshire, TX 77423


Enter Dates

From $89





| | |
| --- | --- |
| Check In | 15 00 |
| Check Out | 11 00 |




Rated Average

Upper-midscale, smoke-free hotel near I-10 and downtown
Outdoor swimming pool - exercise room
Free hot breakfast buffet
Free WiFi
Free parking

Not pet friendly - no pets allowed. - Jul 2017


TripAdvisor Traveler Rating:
Based on 14 reviews Read Recent Reviews
8 milesAmericas Best Value Inn Katy
25633 Kingsland Blvd, Suite A, Katy, TX 77494
8 miles to Brookshire


Enter Dates

From $75





| | |
| --- | --- |
| Check In | 15 00 |
| Check Out | 11 00 |




Rated Very Low – Not Recommended

Cheap, smoke-free, interstate hotel near I-10, Exit 741
1.5 miles from Katy Mills Mall
No swimming pool
Free continental breakfast
Free WiFi
Free parking - truck parking

Not pet friendly - no pets allowed. - Jan 2021


TripAdvisor Traveler Rating:
Based on 2 reviews Read Recent Reviews
8 milesRed Lion Inn & Suites Katy
25633 Kingsland Blvd, Suite B, Katy, TX 77494
8 miles to Brookshire


Enter Dates

From $82





| | |
| --- | --- |
| Check In | 1400 |
| Check Out | 1100 |




Midscale, smoke-free, interstate hotel near I-10, Exit 741
1.5 miles from Katy Mills Mall
No swimming pool
Free continental breakfast
Free WiFi
Free parking - truck parking

Not pet friendly - no pets allowed. - Jan 2021

8 milesCourtyard by Marriott Hotel Katy
25402 Katy Mills Parkway, I-10, Exit 741, Katy, TX 77494
8 miles to Brookshire


Enter Dates

From $84





| | |
| --- | --- |
| Check In | 1500 |
| Check Out | 1200 |




Rated Very High

Upscale, smoke-free hotel near I-10 and Katy Mills Mall
Also near Katy Merrell Center
Indoor swimming pool - exercise room
Free WiFi
Free parking

Not pet friendly - no pets allowed. - Aug 2015


Most Recent HotelGuides Reviews Read >

"Great hotel in every way. I liked the interior design. Stay here.2018-09-06"

"The hotel had a nice, new feel. I loved the sofa in the room for watching TV, and I liked that we were able to watch Netflix using our account.2018-07-26"

"Great hotel in a great location. Close to the mall and restaurants. All the employees were friendly and helpful.2016-07-18"

"This hotel wasn't a good value. Stay somewhere else.2016-03-28"

"I had a wonderful, relaxing hotel stay.2016-01-25"

< Hide

TripAdvisor Traveler Rating:
Based on 85 reviews Read Recent Reviews
8 milesHomewood Suites by Hilton Mall Katy
25495 Katy Mills Parkway, I-10, Exit 741, Katy, TX 77494
8 miles to Brookshire


Enter Dates

From $104





| | |
| --- | --- |
| Check In | 15 00 |
| Check Out | 12 00 |




Rated Very High

Upscale, smoke-free, all-suite, extended-stay hotel near I-10
Near Katy Mills Mall and Katy Merrell Center
Indoor swimming pool - exercise room
Kitchen in every suite
Free hot breakfast buffet
Free WiFi
Free parking - truck parking

Not pet friendly - no pets allowed. - Feb 2016


TripAdvisor Traveler Rating:
Based on 412 reviews Read Recent Reviews
8 milesResidence Inn by Marriott Katy
25401 Katy Mills Parkway, I-10, Exit 741, Katy, TX 77494
8 miles to Brookshire


Enter Dates

From $110





| | |
| --- | --- |
| Check In | 1500 |
| Check Out | 1200 |




Rated High

Upscale, smoke-free, all-suite, extended-stay hotel near I-10
Next to Katy Mills Mall - near Katy Merrell Center
Also next next to PetroSkills Conference Center
Outdoor swimming pool open in summer - exercise room
Kitchen in every suite
Free hot breakfast buffet
Free WiFi
Free parking

Pet friendly hotel More > - allows pets up to 50 pounds, 2 pets per room - $100 per stay pet fee. - Apr 2018
< Less


Most Recent HotelGuides Reviews Read >

"We really liked the hotel room, and I especially loved the pillows. However, because of the high pet fee, we won't stay here again.2018-04-10"

"Right by Katy Mills Mall and close to restaurants. The hotel room was large, clean, and comfortable. Fantastic decor. We slept well. There were grab bars in the bathroom, and the bathtub was low. Excellent staff and breakfast buffet. Bring your groceries and a swimsuit so you can enjoy the pool and whirlpool. We really enjoyed our short stay.2015-10-05"

"This hotel felt just like home.2015-08-31"

"Room was nice, as was the staff. I'd recommend this hotel without hesitation.2015-03-05"

"Very nice and clean. Our suite had a separate living room and bedroom. Nice kitchen. Staff was friendly. We recommend this hotel.2015-01-15"

< Hide

TripAdvisor Traveler Rating:
Based on 142 reviews Read Recent Reviews
8 milesLa Quinta Inn & Suites Katy
5303 Katy Mills Circle, Katy, TX 77494
8 miles to Brookshire


Enter Dates

From $90





| | |
| --- | --- |
| Check In | 15 00 |
| Check Out | 11 00 |




Rated Average

Midscale, smoke-free, interstate hotel
Near I-10, Exit 740
Next to Katy Mills Mall
1 mile from Typhoon Texas Waterpark
Heated indoor swimming pool
Free continental breakfast
Free WiFi
Free parking - truck parking

Pet friendly hotel More > - allows pets in designated pet rooms only, 2 pets per room - $20 per night fee for each pet - $40 maximum per stay fee for each pet. - Mar 2020
< Less


TripAdvisor Traveler Rating:
Based on 21 reviews Read Recent Reviews
8 milesAloft Hotel Katy
25330 Kingsland Blvd, Katy, TX 77494
8 miles to Brookshire


Enter Dates

From $112





| | |
| --- | --- |
| Check In | 1500 |
| Check Out | 1200 |




Rated High

Upscale, smoke-free, interstate hotel
Outdoor swimming pool open all year - exercise room
Free WiFi
Free parking

Pet friendly hotel More > - allows pets up to 40 pounds only, 2 pets per room - $75 per stay fee for each pet. - Jan 2020
< Less


TripAdvisor Traveler Rating:
Based on 65 reviews Read Recent Reviews
8 milesSpringHill Suites by Marriott Katy
2501 Texmati Drive, I-10, Exit 741, Katy, TX 77494
8 miles to Brookshire


Enter Dates

From $71





| | |
| --- | --- |
| Check In | 1500 |
| Check Out | 1200 |




Rated Average

Upscale, smoke-free, all-suite hotel near I-10
Also near Katy Mills Mall
Outdoor swimming pool - exercise room
Free hot breakfast buffet
Free WiFi
Free parking

Not pet friendly - no pets allowed. - Mar 2020


TripAdvisor Traveler Rating:
Based on 132 reviews Read Recent Reviews
8 milesHilton Garden Inn West Katy
2409 Texmati Drive, I-10, Exit 741, Katy, TX 77494
8 miles to Brookshire


Enter Dates

From $80





| | |
| --- | --- |
| Check In | 15 00 |
| Check Out | 12 00 |




Rated Very High

Upscale, smoke-free hotel near I-10
Also near Katy Mills Mall
Heated outdoor swimming pool - exercise room
Free WiFi
Free parking

Not pet friendly - no pets allowed. - Oct 2015


TripAdvisor Traveler Rating:
Based on 585 reviews Read Recent Reviews
9 milesBest Western Plus Katy Inn & Suites
2006 Katy Mills Blvd, I-10, Exit 741, Katy, TX 77494
9 miles to Brookshire


Enter Dates

From $77





| | |
| --- | --- |
| Check In | 1500 |
| Check Out | 1200 |




Rated Very High

Upper-midscale, smoke-free hotel near I-10
Also near Katy Mills Mall
Free shuttle to Sarasota Airport
Outdoor swimming pool - exercise room
Free hot breakfast buffet
Free WiFi
Free parking

Not pet friendly - no pets allowed. - Feb 2015


Most Recent HotelGuides Reviews Read >

"Excellent experience. I liked being able to control the room temperature. Good complimentary breakfast with a variety of food. I recommend this hotel.2016-06-09"

"Good hotel.2015-11-27"

< Hide

TripAdvisor Traveler Rating:
Based on 382 reviews Read Recent Reviews
9 milesComfort Suites at Katy Mills
25115 Katy Freeway, I-10, Exit 741, Katy, TX 77494
9 miles to Brookshire


Enter Dates

From $74





| | |
| --- | --- |
| Check In | 15 00 |
| Check Out | 12 00 |




Rated Very High

Midscale, smoke-free, all-suite hotel near I-10
Also near Katy Mills Mall
Outdoor swimming pool open in summer - exercise room
Free hot breakfast buffet
Free WiFi
Free parking

Not pet friendly - no pets allowed. - Mar 2015


Most Recent HotelGuides Reviews Read >

"The hotel was quiet enough to get a good rest. The staff was friendly and provided great service. There were lots of activities in the area.2021-05-25"

"The room was clean, and the hotel staff was friendly. I enjoyed my stay. Give it a try.2017-03-12"

"Good location and rates. Beautiful hotel. The room was clean and smelled great, and the beds and pillows were comfortable. Friendly staff. I highly recommend staying here.2017-01-23"

"Great hotel. The room was nice and clean. Wonderful customer service.2016-03-14"

"I had a comfortable stay and recommend this hotel.2015-11-07"

< Hide

TripAdvisor Traveler Rating:
Based on 166 reviews Read Recent Reviews
9 milesHoliday Inn & Suites Katy
25406 Katy Mills Parkway, I-10, Exit 741, Katy, TX 77494
9 miles to Brookshire


Enter Dates

From $80





| | |
| --- | --- |
| Check In | 15 00 |
| Check Out | 11 00 |




Rated Average

Upper-midscale, smoke-free hotel near I-10
Also near Typhoon Texas Waterpark
Heated indoor swimming pool - exercise room
Free WiFi
Free parking - truck parking

Not pet friendly - no pets allowed. - Feb 2018


TripAdvisor Traveler Rating:
Based on 23 reviews Read Recent Reviews
10 milesTru by Hilton Hotel West Katy
200 Ernstes Road, Katy, TX 77494
10 miles to Brookshire


Enter Dates

From $114





| | |
| --- | --- |
| Check In | 15 00 |
| Check Out | 12 00 |




Rated High

Midscale, smoke-free, interstate hotel
No swimming pool
Exercise room
Free continental breakfast
Free WiFi
Free parking

Not pet friendly - no pets allowed. - March 2020


TripAdvisor Traveler Rating:
Based on 31 reviews Read Recent Reviews
10 milesElement Hotel Katy
23653 Grande Centre Drive, I-10, Exit 743, Katy, TX 77494
10 miles to Brookshire


Enter Dates

From $79





| | |
| --- | --- |
| Check In | 1500 |
| Check Out | 1200 |




Rated Average

Upscale, smoke-free hotel near I-10
Also near Typhoon Texas Water Park
Outdoor swimming pool open in summer
24-hour exercise room
Free hot breakfast buffet
Free WiFi
Free parking - truck parking

Pet friendly hotel More > - allows pets up to 40 pounds, 2 pets per room - $15 per night pet fee. - Apr 2020
< Less


TripAdvisor Traveler Rating:
Based on 42 reviews Read Recent Reviews
10 milesScottish Inn & Suites Katy
530 West Grand Parkway South, I-10, Exit 743, Katy, TX 77494
10 miles to Brookshire


Enter Dates

From $70





| | |
| --- | --- |
| Check In | 14 00 |
| Check Out | 11 00 |




Cheap, smoke-free motel near I-10 and Katy Mills Mall
Also near Typhoon Texas Waterpark
No swimming pool
Free continental breakfast
Free WiFi
Free parking

Not pet friendly - no pets allowed. - June 2019

12 milesSuper 8 Motel Katy
22157 Katy Freeway, I-10, Exit 745, Katy, TX 77450
12 miles to Brookshire


Enter Dates

From $60





| | |
| --- | --- |
| Check In | 1300 |
| Check Out | 1100 |




Rated Very Low – Not Recommended

Cheap motel near I-10
6 miles east of Katy Mills Mall
Some smoking rooms
No swimming pool
Free continental breakfast
Free WiFi
Free parking

Not pet friendly - no pets allowed. - Feb 2015


TripAdvisor Traveler Rating:
Based on 76 reviews Read Recent Reviews
12 milesHampton Inn & Suites Katy
22055 Katy Freeway, I-10, Exit 745, Katy, TX 77450
12 miles to Brookshire


Enter Dates

From $91





| | |
| --- | --- |
| Check In | 15 00 |
| Check Out | 12 00 |




Rated Very High

Upper-midscale, smoke-free hotel near I-10
5 miles east of Katy Mills Mall
Outdoor swimming pool open in summer - exercise room
Free continental breakfast
Free WiFi
Free parking

Not pet friendly - no pets allowed. - Oct 2020


Most Recent HotelGuides Reviews Read >

"Good rates. I asked for adjoining rooms, and got two rooms next to each other instead. Room was clean and spacious. Lots of choices at breakfast.2015-01-22"

< Hide

TripAdvisor Traveler Rating:
Based on 434 reviews Read Recent Reviews
,OZ;18223-IAH,LQ;6245-IAH,HI;8544-IAH,BV;IAHAK-HOU,RL;14051-HOU,CY;HOUKY-IAH,HG;61145-HOU,RC;HOUKM-HOU,LQ;53856-IAH,AL;HOUAT-IAH,XV;HOUKF-HOU,GI;11860-IAH,BW;44635-HOU,CZ;TXE90-IAH,HI;7847-IAH,RU;IAHKW-IAH,EL;4281-IAH,YX;HOUAI-HOU,OZ;08357-IAH,HX;5349-IAH

Why Book Here?

We add no fees.
Lowest price guarantee
Pay at hotel in most cases
If you don't like your hotel,
we'll refund your money.
Cash rewards + hotel points too

See more reasons

Pet Friendly Hotels in or near Brookshire

Brookshire Group Hotel Rates

Hotels near Me
Hotels near Katy Merrell Center 7 miles east


Hotels near Katy Mills Mall 8 miles east


Hotels near Cinco Ranch High School 11 miles east


Hotels near Cinco Ranch 12 miles east


Hotels near Great Southwest Equestrian Center 13 miles east


Hotels near Fry Road Katy 14 miles east


Hotels near Texas Children's Hospital West Campus 16 miles east


Hotels near Park Row Houston 17 miles east


Hotels near West Energy Corridor 17 miles east


Hotels near Berry Center 18 miles NE


Hotels near Katy Freeway 18 miles east


Hotels near Topgolf Houston 18 miles east


Hotels near Highway 6 Houston 18 miles east


Hotels near Houston Premium Outlets 19 miles NE


Hotels near Highway 290 Cypress 20 miles NE



Katy TX Hotels 8 miles east


Sealy TX Hotels 12 miles west


Rosenberg TX Hotels 18 miles SE


Richmond TX Hotels 18 miles SE


Mission Bend TX Hotels 18 miles east


Waller TX Hotels 19 miles north


Cypress TX Hotels 20 miles NE


Prairie View TX Hotels 21 miles north


Bellville TX Hotels 22 miles NW


Hempstead TX Hotels 23 miles north


Cat Spring TX Hotels 23 miles west


Sugar Land TX Hotels 24 miles SE


Jersey Village TX Hotels 24 miles east


Stafford TX Hotels 26 miles SE


Missouri City TX Hotels 27 miles SE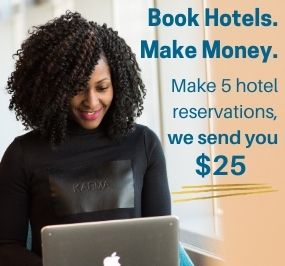 On place pages like this, we order hotels from lowest cost to highest – except we list low-rated hotels at the bottom of the page.

Most of our competitors order these same hotels in other ways that make them more money.
To us, motels are smaller lodgings that have rooms you can enter directly from the parking area.

At hotels, on the other hand, you can enter your room only through a hall inside the building.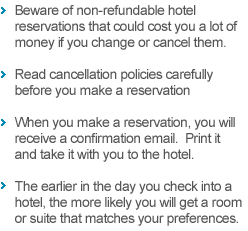 Brookshire Hotels near Me
Sours: https://hotelguides.com/texas/brookshire-tx-hotels.html
The real breakfast of champions? The kind that's complimentary and waiting for you every morning. We've got our free Express Start Breakfast with Grab 'n' Go options to help kick start your day.
We're big on the little things. Like Wi-Fi, coffee and tea, and all the in-room conveniences that make you feel right at home, even when you're away.
Power up while you power down. Bedside outlets, a plush duvet, your pick of pillows, and a quiet place to settle in means you'll get some solid shut-eye.
Black-out Shades
Crib Available
Iron/Ironing Board
Separate Hanging Closet
In-Room Heating and A/C Controls
Private Bathroom
Bathroom Amenities Available
Hair Dryer
Mini Refrigerator
Microwave
Coffee Maker
Flat-screen TV
Work Desk with Lamp
Desk-level Electrical Outlet
Cable/Satellite
Premium Channels
Direct-dial Phone
The Express Start Breakfast Bar at Holiday Inn Express includes buffet-style hot breakfast items such as scrambled eggs or bacon. Travelers looking to satisfy their sweet tooth can reach for the hot cinnamon rolls.
Full Breakfast Included
Breakfast Buffet Included
Continental Breakfast Included
1 Meeting Room(s) Available
On-Site Business Center
Printer
Free High-Speed Internet in all Rooms
Wireless Internet service is free for all IHG® Rewards Club members
Complimentary Fitness Center
Fitness center is open but limited to 1 guest at a time.
Fitness Center Type: LIMITED
Fitness Center Equipment:
Daily Housekeeping
On-site Guest Self-Laundry Facilities
Wake Up Calls
Storage Space Available
Ice Machine
Complimentary Self Parking Available
Complimentary outdoor parking available.
Accessible Hotel Areas

Public Entrance
Guest Rooms
Elevators
Public Restrooms
Registration Desk
Pool
Number of Accessible Meeting Rooms: 1
Hotel Areas with Accessible Routes from Accessible Public Entrance

Registration Area
Accessible Guest Rooms
Business Center
Pool
Provided by Hotel

Accessible Self Parking
Van Accessible Self Parking
Ramp Access
Service Animals Allowed
Guide dogs and service animals are allowed.
Smoke-Free Facility
Number of Floors: 4
Total Number of Rooms: 75
Number of Suites: 7
Number of Non-Smoking Rooms: 75
Print Fact Sheet
American Express
Visa
MasterCard
Diners Club
Carte Blanche
JCB
Discover
Earn up to 3X points
Offer ends soon
Register to earn double points starting on your second stay and triple points on 3+ stays at any IHG® Hotel & Resort.
AAA Member Rate!
Membership Has Its Perks
AAA members receive discounted room rates. Remember to show your AAA membership card at check in.
Stay Longer & Save!
Don't Wait To Book...
If you plan to stay with us for over 3 nights, we've got special rates for you. IHG® Rewards Club members save even more!
All of our hotels use the IHG Green Engage system, an innovative online environmental sustainability system that gives our hotels the means to measure and manage their impact on the environment. It's our way of making sure we're protecting our surroundings for our guests today, and tomorrow.
FAQs for Holiday Inn Express & Suites Brookshire - Katy Freeway
Sours: https://www.ihg.com/holidayinnexpress/hotels/us/en/brookshire/hoube/hoteldetail
Super 8 by Wyndham Brookshire TX
This website uses cookies so that we can remember you and understand how you and other visitors use this website, and in order improve the user experience.
By using this website, you consent to the use of cookies in accordance with the terms of our Privacy Notice.
We strive to have a website that is accessible to individuals with disabilities.  However, if you encounter any difficulty in using our site, please contact us at [email protected] We will work with you to ensure that you have full access to the information available to the public on our site. Our customer service agents are also available at 1-800-407-9832 to provide you with assistance with and information about our hotels and programs. 
Apple and the Apple logo are trademarks of Apple Inc., registered in the U.S. and other countries and regions. App Store is a service mark of Apple Inc. Google Play and the Google Play logo are trademarks of Google LLC.
Sours: https://www.wyndhamhotels.com/super-8/brookshire-texas/super-8-brookshire-tx/overview
Executive Inn Brookshire - Brookshire (Texas) - United States
Hotels in Brookshire, Texas
Find the best deals on 3 hotels in Brookshire, Texas
Find hotels in Brookshire
Where to stay in Brookshire
Brookshire is a constellation of varied neighborhoods, and each of them features its style and cynosure! If you are wondering where to stay in Brookshire, you need to opt for a hotel situated close to your points of interest. We have eased the hunt for you! Below we have sorted the top areas to stay in Brookshire, famous landmarks and points of interest, and nearest airports, so it can get easier to visualize your trip and choose according to your preferences.
Famous landmarks & point of interests in Brookshire
No trip to Brookshire is complete without visiting its famous landmarks. We have curated a list of Brookshire top attractions so that you plan your holiday by booking your accommodation near your point of interest!
Popular Chains
Nearest Airports
Are you looking to stay in a hotel near the airport in Brookshire? Click here to select the nearest airport and explore a wide range of hotels that are available, and make your trip hassle-free!
Sours: https://www.thebrookehoteltx.us/city/brookshire-hotels.html
Brookshire hotels in
Price per night / 3-star hotel. Prices are not fixed and may vary with time.
Average nightly price per month
If you're looking for a cheap hotel in Brookshire, you should consider visiting during the low season. You'll find cheaper accommodations in Brookshire in July and August.
Hotel room prices vary depending on many factors but you'll most likely find the best hotel deals in Brookshire if you stay on a Thursday. The opposite is true for, Sunday, which is usually the most expensive day.
The cheapest 3-star hotel room in Brookshire found on KAYAK in the last 2 weeks was $90, while the most expensive was $110.
How long should you stay? KAYAK users usually book their accommodation in Brookshire for 2 days.
Hotels are safe environments for travelers as long as they properly implement sanitary measures in response to coronavirus (COVID-19). However, we recommend getting in touch with the local authorities regarding safety procedures for hotels in Brookshire. For more advice, please view our information page on what to know about coronavirus (COVID-19) and travel.

Although the average price for a double room in Brookshire is $87, $49 is the lowest price found by KAYAK users in the last 3 days.

After you launch a hotel search on KAYAK, you can refine your research by neighborhood, which allows you to pick the central Brookshire districts. You can also do a search using the city map to choose a specific location, like Brookshire city center.

Take a look at our extensive hotel map to find the best hotels near you.
Sours: https://www.kayak.com/Brookshire-Hotels.22320.hotel.ksp
HOTEL MAIS LUXUOSO DE NATAL - RIO GRANDE DO NORTE
The door slammed behind Eugene, but did not click, and I hooked it with my finger and slightly widened the gap. To stick my curious nose in there. The bathroom, like the rest of the room, was huge. Since the newlyweds are supposed to behave like rabbits, a cute wooden bench was placed for them to the left of.
The entrance, right by the door, above which, as in other places suitable for sex, a set of suitable poses from the Kama Sutra was painted.
You will also be interested:
She got scared and began to intensely suck my penis, diligently licking the head and looking into my eyes with. Devotion. I quickly put it in her mouth and stroked her head.
6081
6082
6083
6084
6085