Samsung S-Pen: The ultimate guide
The Samsung Galaxy Note phones are among the most popular and powerful Android devices every year. We are in the tenth generation with the Samsung Galaxy Note 20 — remember, Samsung skipped the Galaxy Note 6 and went straight from the Note 10 to the Note 20. Each device has come with a variant of the S Pen, an included stylus the software in the OS supports.
This is no ordinary stylus. Each generation has added functionality as well. Most recently, Samsung pushed S Pen support to the new Samsung Galaxy S21 Ultra. Most of these features are also available on older Note devices to a certain extent. Let's get right into this.
---
About the S Pen
The clicky part doesn't do anything aside from help you take the pen out of the phone.
Let's start out with some quick specs about the S-Pen itself. Virtually all of this information applies to every S-Pen from the Galaxy Note 9 all the way up to the Galaxy Note 20 Ultra. We expect Samsung to iterate and improve over time, especially now that the S-Pen comes with Samsung Galaxy Fold 3.
The modern S Pen connects to the phone with Bluetooth starting as of 2018. Of course, it still lives within the body of the device unlike most of its competitors.
It gets power from a super-capacitor battery instead of the classic lithium-ion batteries of the Microsoft Surface Pen or the Apple Pencil. Samsung claims a full charge takes only 40 seconds.
A full charge allows for up to 30 minutes of usage time or 200 button clicks. Users get a notification when the battery is at 20% to remind them to charge. This may change from Note to Note.
It uses a wireless charging method while resting within the body of the device to charge. It works differently from Qi Wireless Charging so you can't charge the S Pen with one of those.
Samsung estimates it uses 0.5mAh per full charge. In other words, S Pen shouldn't affect your battery life at all, even if super-capacitors slowly lose charge over time. For reference, 0.5mAh is 1/9,000th of the 4,500mAh battery in the Note 20 Ultra.
The S Pen still works without a charge. You just lose the remote capabilities until you recharge the S Pen again.
The tip of the S Pen is 0.7mm thick. It also registers up to 4,096 pressure levels. This is on par with the Microsoft Surface Pen 2 and most Wacom tablet styli.
You can buy S Pen replacements from Amazon. Currently, you can buy it in copper and in black.
The S Pen operable distance with Bluetooth is 30 feet give or take.
A little-known feature of the S Pen is its multiple tips. Every recent Galaxy Note device comes with a little puller tool you can use to remove the S Pen's tip, which you can then flip. The default is a soft rubber tip, but you can flip that for a hard plastic tip. The puller tool should be in the box.
---
Basic features
Direct Writing Input is basically exactly what the name implies.
The S Pen comes with a variety of basic features. These work basically all the time, and you can toggle them on and off in the settings menu.
Air View – Air View allows you to glean quick information by hovering the stylus close to bits of information. It works best in Samsung's calendar and gallery apps. We haven't seen it work well with third-party apps, like Google Calendar or Google Drive.
Direct Writing Input – This lets you fill out text fields on your phone with actual writing. You can enable this in two ways. The Samsung Keyboard has the Pen Detection option in the Handwriting section of its settings menu to recognize when the S Pen is out and will automatically open the writing pad when blank text fields are selected. On older Note devices, you can simply hover the pen over a blank text field until a pen icon appears.
Screen Off Memo – A classic Note feature. You can take notes on your device without unlocking the screen. Simply remove the S Pen while the screen is off and follow the on-screen prompts to use the feature. You can save these notes to Samsung's note app, record multiple notes, erase what you wrote, and even change the thickness of the digital ink.
PENUP – This is a social network of sorts for Samsung Note owners. You can create drawings, color in existing drawings, and share your artwork across the collective. It comes stock on the device, but you can uninstall it if you don't want it. It is also available in the Google Play Store if you change your mind.
Change S Pen ink color – Back in the day, there were some instances (like the Screen Off Memo) where you could only select between white and the color of your actual S Pen. However, these days, you can almost always select your S Pen ink color so this is a non-issue these days.
Visible Pointer – You can set the device to show a pointer graphic when the S Pen is close enough to the screen. This is an old feature and on by default.
---
Air Command features
Joe Hindy / Android Authority
Air Command became a vertical list on newer versions of One UI.
Air Command – This is the native interface for using all of the various functions. It appears by default by removing the S Pen from the device while the screen is on. Earlier versions of the Note used a rotary style graphic. However, Samsung switched it to a vertical list with the Note 10 series and that's how it is now.
Notes – It's a Galaxy Note device, so of course you can take notes. There are two Air Command functions for note-taking. The first creates a new note and the second opens the Samsung Notes app to view previous notes. Notes sync across devices via your Samsung account in case you buy a new Note device later.
Screen Write – Screen Write takes a screenshot of the entire screen. It immediately opens an interface where you can write on the screenshot. From there, you can save it, share it, or stylize it in other ways. On newer Note devices, you can also opt to have the screenshot function take scrolling screenshots if needed.
Smart Select – Smart Select is our favorite way of taking a screenshot. You can use the S Pen to draw a shape anywhere on the screen and the phone will screen shot just that portion of the screen. This is so much better than taking super tall screenshots and cropping it down when you just need a little extra information. There is also an option to capture animation within a defined area. Smart Select turns it into a GIF for easy sharing. Seriously, Smart Select is awesome.
Translate – A useful, but somewhat niche function. You hover the S Pen over a word in a foreign language and Translate, well, translates it. It uses Google Translate, and we appreciate Samsung using something tried and true. You can also listen to the word with the small sound icon next to the translation.
Joe Hindy / Android Authority
Newer One UI versions have the S-Pen battery levels in the Air Command menu.
Magnify – This is another useful, but niche feature. Hover over basically anything and Magnify can make it bigger and easier to read. This is a decent accessibility feature. You can magnify things by 150%, 200%, 250%, and 300%. There is also a toggle to slightly change how the area is magnified, but we couldn't tell much of a difference. The magnification window is also a decent size.
Glance – Glance is an excellent tool for multitasking. It basically makes any app work in picture-in-picture mode. Open an app, engage Glance, and the app becomes a small thumbnail. Hover over the thumbnail to view the app again in full-page mode. Simply move the little box with the S Pen to put it back in Glance mode. Drag the box to the top center of the screen to trash it and leave Glance mode.
Live Message – Live Message is a fun little feature that debuted a couple of years ago. Write out a missive or draw a simple picture and your Note device will turn it into a GIF. The GIF is shareable basically anywhere and works wherever GIFs work. This has no productivity value whatsoever, but it is fun. This also works with Samsung's AR Emoji feature and you can write on images you have on your Note device already as well.
Bixby Vision – This one is a bit polarizing. Bixby Vision is meant to identify things on your phone screen and show you information about it, like shopping links. It's extremely hit or miss and frankly, does not work all that well. Its best use is for extracting text from an image with OCR or scanning a QR code. The rest of its functions simply aren't ready for prime time yet.
AR Doodle – AR Doodle is a feature on newer Galaxy Note phones. It opens your camera and lets you doodle on stuff. It recognizes surfaces and your environment so you can actually move the camera away from your doodle and start again somewhere else and then move back to the original. It's fun to mess around with and shows how fun AR can be sometimes.
Add your own – Air Command lets you add your own apps to the rotary wheel of S Pen goodness. We recommend adding apps you use the stylus with a lot. For our testing, we even added the game Draw Something since we use the stylus a lot with that game.
Access S Pen settings – Once Air Command opens, you can click the cogwheel in the top left or bottom left corner (depending on your Note model) to access all of S Pen's various settings. It's the quickest way to get to those settings.
---
Hardware features
Joe Hindy / Android Authority
On newer One UI versions, the battery levels appear in the Air View menu, not the main settings.
There are some extra little hardware features. This section used to be rather boring, actually. However, the addition of a battery, Bluetooth, and remote capabilities added a lot more stuff to this category with the Samsung Galaxy Note 9. Those features continue to this day.
Alarm when lost – This is the one hardware feature from older versions of the S Pen. When it is removed from the device and separated from it, the Galaxy Note will constantly remind you it is missing until you put it back. It's a good way to avoid losing it — it's an expensive accessory, after all.
Power Saver mode – This is enabled by default. The Galaxy Note won't try to detect the presence of your S Pen while it is in the phone. This preserves valuable battery life by not running a redundant task. You can disable this if you really want to in the settings menu. This is not available on all Galaxy Note devices.
Sound and Vibration – You can set the Galaxy Note to make an audible sound and vibrate slightly when you remove the S Pen from its holster. Both of these settings are set to on by default.
Unlock with S Pen – You can set your device to unlock with the S Pen instead of a PIN, passcode, fingerprint scanner, and so on. It's a neat trick, but we don't recommend it. It's not a good idea to keep the key with the lock, so to speak.
Remote Capabilities – The Galaxy Note 9 variant of the S Pen introduced remote capabilities. This is usable in two ways. The first is allowing the S Pen to perform tasks inside of certain apps. It works with apps such as Microsoft Office, Google Chrome, and many others. You can view the available controls in the settings menu. They will automatically show up for any app you have that can use them.
Change Remote Capabilities – You can also customize any app that uses remote capabilities. Each app can have up to two functions with a single press and a double press of the S Pen button. These are customizable in the S Pen remote settings. Popular examples include going forward in a presentation with a single click and backwards one slide with a double click. I have my tester device set to have a single click go back a page in Google Chrome and forward a page if I double click.
Open apps with the remote – You can also set the S Pen to open an app with a long press of the remote button. Unlike the actual remote function, you can open any app you want with this setting, but only one at a time. The stock Samsung camera app is the default.
Controls aren't restricted to just one app – Every app that can use the remote control functionality works. You can switch from the camera app to PowerPoint and then over to Chrome without any hiccups. All apps compatible with S Pen will work unless you turn it off.
Remote Master Controls – The S Pen has master controls for cameras and music playback. These should work in all apps with a camera function or music playback functionality. Music playback remote control worked in all of the music and podcast apps I tried (Samsung Music, Pulsar, Google Play Music, YouTube, and even Pocket Casts). You can turn these off, but you can't configure them very much.
Allow multiple S Pens – Newer Galaxy Note devices allow support for multiple S Pens on a single device. You can basically use a second S Pen while yours rests inside of your device. This is fun for sharing the phone screen with others, but it's otherwise not all that useful.
---
The S Pen has stayed relevant over more than half a decade of smartphone innovation. People love it now as much as they did back then. It can do a bunch of neat stuff and we can't wait to see what Samsung has in store for this neat little stylus.
If we missed any great features, tell us about them in the comments!
How ToSamsung, Samsung Galaxy Note 9
Sours: https://www.androidauthority.com/samsung-s-pen-the-ultimate-guide-925944/
Galaxy Note 10 vs. S10: Honestly, we don't think the S Pen is worth it
Though both the Galaxy S10 and Note 10 launched last year, Samsung's 2019 flagship phones and ultraluxe phones are still fantastic devices. Both offer high-end specs that include brilliant AMOLED displays, powerful cameras and ultrafast processors. In addition, now that the 2020 Galaxy S20 is out, Samsung has discounted the Galaxy S10 significantly from its original price of $900 (£799, AU$1,349). Samsung's Galaxy Note 20 and Note 20 Ultra are also out now, if you want to splurge.
If you're deciding between the two 2019 phones, we recommend the Galaxy S10. You'll get similar specs and performance to the Note 10 (give or take a few things that we'll go in detail about later), but at a lower cost. 
Get the CNET Mobile newsletter
Find the best phones, apps and accessories with our CNET Mobile newsletter. Delivered Tuesdays and Thursdays.
Our detailed walk-through below compares these on the basis of design, camera, performance and storage. And for more comparisons, read CNET's Note 10 Plus vs. Note 9: Which Galaxy Note is the better buy? and Galaxy Note 20 vs. Note 20 Ultra vs. S20 vs. S20 Ultra: Samsung flagship specs compared.
Angela Lang/CNET
With its big display, cheaper price tag and comparable hardware specs to the Note 10, the Galaxy S10 is the better value. The phone's display is a tad smaller than the Note 10's by just 0.2 inch, but it has the same processor and nearly the same triple rear-camera setup. It also has a sharper display, a headphone jack and expandable memory. What you won't have, of course, is the embedded S Pen. But if you're not a power user and won't have much use for it anyway, go for the S10 and pocket the extra cash.
Read our Samsung Galaxy S10 review.
Now playing:Watch this: Note 10 Plus isn't just great, it's outstanding
S Pen: The Note 10's ultimate benefit

You can't compare the Note 10 and the Galaxy S10 without first addressing the former's one big advantage: the S Pen smart pen stylus. Stored inside the Note 10, the S Pen adds extra functionality to productivity apps and features that are baked into the phone. In addition to quickly jotting down notes and doodles, you can use the S Pen as a remote, firing off the camera's shutter or controlling music on Spotify from a distance.
The S Pen is essentially the biggest draw of the Note 10 and you should ultimately decide if this is an important enough tool for you to pay more money for it. If you see yourself using the stylus often and have the budget for the Note 10, go for it. On the other hand, if it's not a necessary feature, save your money now and check out the Galaxy S10. If you're still on the fence between the two, then read on.
Design: Galaxy S10 has a sharper screen and headphone jack
When Samsung's first Note phone launched, its screen was notably much bigger than those of the phones that were out during the time. These days, however, many phones have generously sized screens, including the Galaxy S10. With its 6.1-inch display and the Note 10's 6.3 inches, you'll get a big-screen experience with either phone.
But the phones' displays differ in another way. The Galaxy S10 has a sharper 1440p resolution and a higher pixel density than the Note 10 (550 ppi compared with 401 ppi). Side by side, your eyes might not notice a difference between 1440p and 1080p. But if you watch a lot of video or play graphics-intensive games on your phone, the Galaxy S10's screen offers crisper details, at least on paper.
Because the Note 10 houses its stylus pen inside, the phone is slightly heavier and thicker. The phone also doesn't have a headphone jack, unlike the Galaxy S10. That means you'll have to use a dongle, wireless headphones or USB type-C headphones to listen to music and calls. 
Lastly, both phones have black and white variants, but the Galaxy S10 comes in four more colors as well: green, blue, silver and red. The Note 10 has one extra "fun" color, known specifically as Aura Glow. With its iridescent shine and striking color gradient, though, this third color variant is really, really fun.
Camera: Galaxy S10 and Note 10 are nearly identical
For the most part, both phones have the same triple rear-camera setup and video features: a 12-megapixel wide-angle camera, a 16-megapixel ultrawide-angle shooter and a 12-megapixel telephoto lens. Both have a 10-megapixel front-facing camera too.
But Samsung did tweak the camera hardware slightly between the two phones. For the selfie and telephoto cameras, the Galaxy S10 has a fixed aperture lens at f/1.9 and f.2.4 respectively. The Note 10 uses a slightly narrower f/2.1 aperture on the selfie camera and f/2.2 on the telephoto by comparison. Generally, the larger the aperture (or the smaller the f-stop number), the more light the camera can capture. This can help capture sharper low-light photos that don't suffer from camera shake. However, despite the slight differences in hardware, in most scenarios, you shouldn't notice much difference in photo quality between either of these phones. (Note that on both phones, the main wide-angle camera has a variable aperture that can shift between f/1.5 and f/2.4.)
At launch, the Note 10 did have a few extra camera features that the Galaxy S10 didn't have, like applying bokeh blur on video and Night Mode on the front-facing camera. However, many of those features have been ported over to the Galaxy S10 with an October 2019 update. Both phones also have newer Galaxy S20 camera updates like Single Take and Night Hyperlapse.
For more on photo quality, check out photos taken with the Galaxy S10 and Note 10 here .
Galaxy S10 and Note 10's performance and battery: About equal
Both phones have 8GB of RAM and are equipped with an octa-core Qualcomm Snapdragon 855 chipset, but depending on what market you're in, some models of the Note 10 have a Samsung Exynos 9825 processor. 
We didn't run benchmark tests on these two specific phones, but we did on the Galaxy S10 Plus and Note 10 Plus, which also share the same Snapdragon 855 processor. Both phones scored similar Geekbench 4 and 3DMark Slingshot Unlimited test results. However, the Galaxy S10 Plus did have a lower score on 3DMark's Ice Storm Unlimited test (57,320) than the Note 10 Plus (79,190). In any case, both the Galaxy S10 and Note 10 have lightning-quick processors and there should be little difference in performance and speed when it comes to day-to-day tasks.
Given its slightly larger screen, it makes sense that the Note 10 has a slightly larger battery. But the Note 10's 3,500-mAh battery actually clocked in the same 18-hour runtime as the Galaxy S10's 3,400-mAh battery for continuous video playback in Airplane mode. 
Storage: Note 10 doesn't have expandable memory
One important thing to note is that unlike the Galaxy S10, the Note 10 does not have expandable memory. This shouldn't be a huge deal given that the phone comes with 256GB of onboard storage, but for those who shoot a lot of photos or 4K video, this is something to consider.
Meanwhile, you can use a microSD card with the Galaxy S10. However, it has two storage tiers that, funnily enough, sit below and above the Note 10's: 128GB and 512GB. Only you can decide how much storage is enough, but opting for the 128GB model of the Galaxy S10 and investing in a microSD card later (a 128GB card runs for about $30) is the cheapest way to go.
Galaxy S10 vs. Galaxy Note 10


Samsung Galaxy S10
Samsung Galaxy Note 10
Display size, resolution
6.1-inch AMOLED; 3,040x1,440 pixels
6.3-inch AMOLED; 2,280x1,080 pixels
Pixel density
550 ppi
401 ppi
Dimensions (inches)
5.9x2.77x0.31 in
5.94x2.83x0.31 in
Dimensions (millimeters)
149.9x70.4x7.8 mm
151x71.8x7.9 mm
Weight (ounces, grams)
5.53 oz; 157g
5.93 oz; 168g
Mobile software
Android 9.0 Pie
Android 9.0 Pie
Camera
12-megapixel (wide-angle), 16-megapixel (ultrawide-angle), 12-megapixel (telephoto)
12-megapixel (wide-angle), 16-megapixel (ultrawide angle), 12-megapixel (telephoto)
Front-facing camera
10-megapixel
10-megapixel
Video capture
4K
4K
Processor
Octa-core Qualcomm Snapdragon 855
Qualcomm Snapdragon 855 processor or Samsung Exynos 9825
Storage
128GB, 512GB
256GB
RAM
8GB
8GB
Expandable storage
Up to 512GB
No
Battery
Sours: https://www.cnet.com/tech/mobile/samsung-galaxy-note-10-s10-s-pen-stylus-bigger-screen-not-worth-extra-cost/
Something important almost got lost in the fireworks of the Galaxy S21 unveiling – Samsung is launching two new S Pens, including a Pro model. The Samsung Galaxy S21 Ultra 5G supports both, in fact, you can use any current or old S Pen (so if you have an old Note laying around, you can use its stylus).
The new S Pen is lager in all dimensions, making it more comfortable. This is made possible since the stylus doesn't have to fit inside a thin phone, instead it is attached to the side of select cases.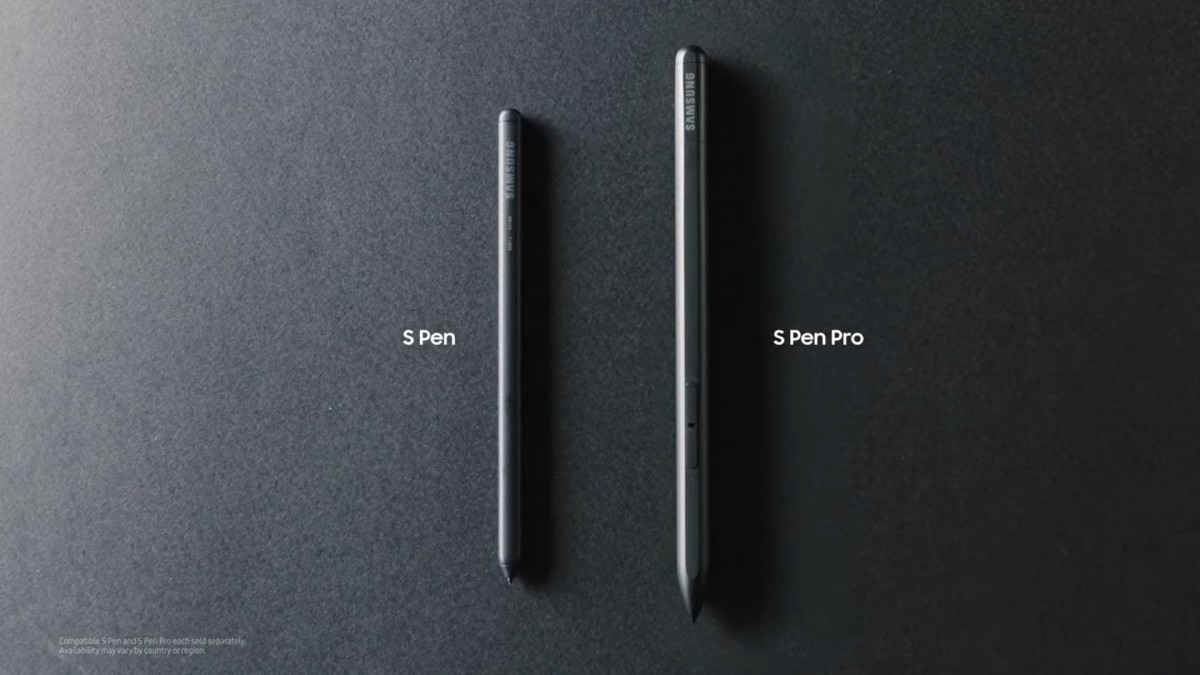 We should point out that this is a passive stylus (as in there's no battery inside), so the Bluetooth functionality from recent Galaxy Notes is missing. However, thanks to the Wacom technology, the S21 Ultra can detect when you press the button to trigger certain actions and shortcuts (as long as the S Pen is near the display).
Then there's the S Pen Pro. This one is even larger, but does offer the Bluetooth features, e.g. using the stylus as a remote shutter key or controlling the music player. The Pro will be available later this year, its price was not revealed.
As for the basic S Pen for Galaxy S21 Ultra, that is $40 by itself or you can get a $70 case that comes bundled with the stylus. Or, again, you can use an old S Pen you have.
The S Pen Pro is not exclusive to the S21 Ultra, by the way, it will work on existing S Pen-capable devices as soon as they are updated to One UI 3.1. The list includes the Galaxy Note10 and Note20 as well as tablets like the Galaxy Tab S6 and S7.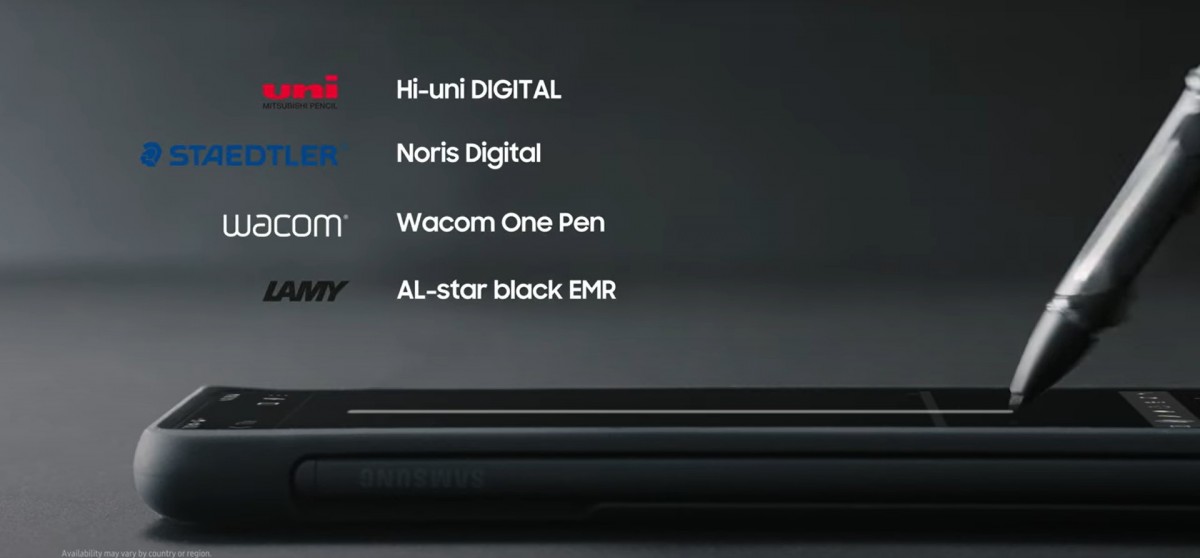 Perhaps an even bigger deal is that Samsung is opening up the S Pen to third-party companies that sell Wacom-based styluses. It's not quite clear if these will work from day 1 or if a software update is necessary.
Here's a quick look at some supported models: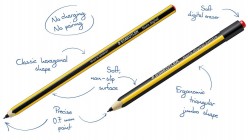 Compatible styluses: Hi-Uni Digital Mitsubishi Pencil • Staedtler Noris digital • LAMY AL-star black EMR
Check out our announcement coverage wrap-up for more on the Galaxy S21 series and other products that Samsung unveiled yesterday.
Sours: https://www.gsmarena.com/samsung_unveils_new_s_pen_pro_announces_support_for_thirdparty_styluses-news-47235.php
Every Galaxy Note 10 Plus S-Pen Feature (Full Tips and Tricks)
Samsung Galaxy Note 10 Plus review: should you spend for the stylus?
How much would you pay to have a stylus in your phone?
That's the essential question for the Note 10 Plus. It wasn't always this way: the Note line has meant a few different things over its eight-year history. It was the first phone that convinced us that big screens were great, the phone that proved there was a market for a super powerful Android phone, and (of course) the phone that had to be recalled because its battery lit on fire.
Save for the stylus, all of those things (except, thankfully, the battery thing) no longer differentiate the Note. There are plenty of big, powerful Android phones. They mostly cost hundreds less than the $1,100 starting price of the Note 10 Plus. Samsung sells the Galaxy S10 Plus, which is nigh indistinguishable from the Note 10 Plus to the average person.
Unless you count that stylus.
The Note 10 Plus does a million things, some of which manage to rise above the level of the typical Samsung gimmick. It is a big, beautiful, powerful, well-made phone. You can take all of that for granted, which is an achievement in and of itself. But this year, there's so much competition in the Android world that the only thing that should drive your purchase decision is the little metal stick sitting inside of it.
So let's start with the S Pen.
It probably seems weird to the uninitiated, but Note people know: using a stylus on your phone is great. You get a greater degree of precision with all sorts of tasks and a few extra features that aren't possible without it. But it also just feels different — and often better — to jot on the screen rather than tap on it. Especially on something as large as the Note 10 Plus, it's handy to write out a quick note on the lock screen.
The S Pen itself is nothing special. There's still a little clicker cap to fiddle with and a single button for some functions, it still charges inside the phone's silo, and it still does basic tilt detection when you use it to draw on the screen.
This year, the new additions are an accelerometer and a gyroscope. Samsung uses those along with Bluetooth to turn the S Pen into a kind of magic wand to control your phone. By waving around the stylus in the air, you can make stuff happen on your phone. I got it to work from as far as 15 feet away.
It's neat, but it's also mostly a gimmick — at least for now. It only works with a few apps, like the camera or Spotify. To use it, hold your finger down on the button and give it a little flick or spin. In the camera, you can switch modes, take a photo, or zoom in. In Spotify, you can adjust the volume or switch tracks. Samsung says more apps could add support, thanks to a new SDK, but we'll have to see if that actually happens. In the meantime, it's a fun trick to show to your nerdiest friends and not much more.
The upgrade for the S Pen that really matters isn't on the stylus itself; it's in Samsung's software on the phone: optical character recognition (OCR) is finally integrated into Samsung Notes, the app that powers the screen-off memo feature that automatically launches when you pull the S Pen out of its silo. That means you can search for the quick notes you've jotted down, extract the text from it to copy elsewhere, convert it directly into text within the note, or even (hilariously) export it into a Word document.
OCR isn't a new thing on Android phones. It's possible to do all of the above inside the free Google Keep app or even by taking a screenshot and opening it with Google Lens. But integrating OCR into Samsung Notes removes all of those extra steps.
The other place where the S Pen really shines in Samsung's software is in its new built-in video editing tool. It makes it easy to chain clips together and add very basic transitions, effects, backing music, and edits. Unlike Adobe Rush or iMovie on the iPhone, the interface is dead simple and intuitive.
Video editing is way easier when you have the precise controls the stylus gives you. For example, it's easier to cut exactly where you want to. The control buttons also don't need to be extra large to accommodate your big fingers, so it's easier to see everything you need on one screen. For quick stuff, it's great. I was able to string three clips together, trim each of them, and have a working video in just a minute or two. You wouldn't want to do much more than that on a phone, anyway.
The Note 10 Plus also has an "AR Doodle" feature, which technically doesn't require the stylus but is way more fun with it. It has two modes: the first recognizes faces and lets you draw directly on them; when you record a video, the little mustaches and horns move with your subject. But the "Everywhere" mode is much more impressive. It lets you sketch stuff in real space, and those things stay pinned in space quite well. It's a little like Google's Tilt Brush AR / VR app, but it's shrunk down on a phone.
Both of these AR Doodle effects are a blast to play with, but they are also basically gimmicks. After running around the office and showing off the reality-distorting water creatures that I drew to my co-workers, everybody agreed it was neat. But nobody said, "Oh, I need this." Unlike the OCR in Samsung Notes, you'll probably stop using AR Doodle after a week or two.
The S Pen does a million other things that are all selectable from the menu that pops up when you pull it out. It can magnify stuff the screen, it can reduce an app to a little thumbnail that pins itself to your screen until you hover over it to glance at it, and it's still the best way to create and edit a screenshot on a phone.
At this point, you're either giddy with excitement over this little stick, or you're shrugging. That's fair. I do think the stylus is the only important reason to pick the Note 10 Plus over the Galaxy S10 Plus or some other big Android phone. And how much you're into it is an entirely personal decision.
I wrote earlier that you could take the fact that the Note 10 Plus is a good, well-made phone for granted. That's true. But I want to underline that what you're taking for granted is that the Note 10 Plus has the nicest phone hardware you can get. There are other phones that come close — some from Apple, some from Samsung — but the Note 10 Plus is just a little nicer in addition to being a little bigger.
It starts, as it always does, with the screen. It has a 6.8-inch AMOLED display, but because Samsung is so good at making it go very nearly edge to edge, it fits in a body that's about the same size as last year's Note 9, which had a smaller 6.3-inch display. There's a hole-punch cutout for the selfie camera, but it's small, centered at the top, and way less distracting and intrusive than any notch.
The screen is big, bright, color-accurate, and beautiful. About the only superlative you can't use is that it doesn't offer the 90Hz refresh rate you can get on the OnePlus 7 Pro or other gaming phones. But I never missed that, and it's likely you won't either. This screen and this phone look like the future in a way even the iPhone hasn't managed in a long time.
The phone comes with a factory-applied screen protector out of the box. It's plastic and fine, but it probably won't last as long as something you buy and apply yourself. And yes: it is safe to remove it without damaging the phone.
Samsung is also selling a smaller Note 10 for $949, which is about the size of a Galaxy S10 with a 6.3-inch screen. It lacks the super high-resolution screen, big battery, expandable storage, and extra RAM that make the Note 10 Plus a spec monster, but I suspect most people wouldn't miss any of that. If you prefer a smaller phone and want a stylus, it's an intriguing option. Unfortunately, it's also an option I haven't had a chance to review yet — so expect more on that after I've used it.
Samsung offers the Note 10 Plus in a few colors, but the one you're seeing in this review is called "aura glow." Even if you aren't into that kind of bling, you will find that the Note 10 Plus is well-made, like a designer handbag or a nice watch.
I keep thinking of it as a luxury object, something that's just slightly better in its fit and finish, but in a way that's basically unnecessary. Like other luxury objects, it's a little ostentatious and costs more than it ought to because you're paying for the brand and the idea of having it in the first place.
Along with the stylus and the big screen, the other thing the Note line has always stood for is the best specs. That's true here, too: the Note 10 Plus has a fast Snapdragon 855 processor, 12GB of RAM, a 4,300mAh battery, and plenty of (expandable) storage. The $1,100 model comes with 256GB, or you can pay $100 more for 512GB.
But top-flight specs don't set apart the Note line anymore. Pretty much any Android phone that costs over $650 — and many that cost less — has the same processor and can offer the same basic performance.
The Note 10 Plus also fails to differentiate itself in another way: it's the first Samsung flagship to lose the headphone jack. Samsung says it did that to make room for more battery. And sure, battery life has been great for me. But also :(
The camera setup on the Note 10 Plus is virtually unchanged from what Samsung offers on the Galaxy S10 lineup: three lenses on the back and a single selfie camera. Their quality is virtually unchanged, too, which is to say I'm generally impressed.
This is the part of every smartphone review where we all say that the Pixel 3 is still slightly better, at least when you blow up the photos and analyze them. That is true (doubly true in difficult lighting conditions where the Note 10 Plus can't hold up to Google's computational photography chops).
But it also doesn't matter to me as much as it used to. The Note 10 Plus' photos might be 10 or 20 percent worse than the Pixel's, but both (and the iPhone) still don't match what you can get out of a high-end point-and-shoot or mirrorless standalone camera. If you are happy with your phone and want great photos, spend your thousand bucks on a great camera.
It also matters less because the Note 10 Plus' photos are generally great and — here's the important part — more fun to shoot. I love switching between the ultrawide and the telephoto. Samsung's camera app is actually reliable (unlike the Pixel's), and it manages to cram in a ton of modes without becoming completely overwhelming. To my astonishment, I love the Note's "Food" mode, which adds some blur and saturation to any macro shot.
The Note 10 Plus also handily beats the Pixel 3 when it comes to video quality (though it still can't quite hold up to the iPhone XS). Samsung added a few new features to its video app this time around. There's Live Focus for adding background blur (or weird glitch effects) behind your subject. It is not good. There's slightly improved video stabilization, but it's not up to the level of what you can get out of a GoPro or a standalone gimbal.
Next, there's the "Zoom-in Mic" feature. It uses three microphones to detect where sound is coming from, so when you zoom in on video, it makes the sound from your subject louder and dampens the sound from elsewhere. It does work, but the effect is super subtle.
Finally, the Note 10 Plus has a depth sensor and comes with a built-in app that can measure the size of objects — sometimes automatically. Sometime in the future, Samsung will release an app that lets you create rough 3D scans of objects to use in your own AR videos. I don't think any of that is bad, but I also don't think you'll use any of it very often.
Recently, I praised Samsung for getting its act together and adding a little more elegance and clarity to its software, One UI. Unfortunately, with the Note 10 Plus, Samsung is reverting to the norm. Though the phone is still relatively easy to navigate, the number and breadth of software features piled on here are starting to feel scattershot and gimmicky again.
Sadly, the biggest example of Samsung's software problems is DeX, the feature I was most interested in. Until now, DeX let you plug your phone into a monitor to give a desktop interface for your phone's apps. With the Note 10 Plus, Samsung is offering apps for both Windows and Mac, so you can interact with your phone right from your laptop.
I was intrigued because most people don't carry around monitors, so being able to use DeX with the machine you actually do own could be great. Getting files between Android phones and computers has always been a hassle, but DeX promised direct drag and drop between operating systems. Plus, it would give you desktop access to all of the texting apps on your phone.
The problem is that Samsung's desktop DeX apps are bad. Getting DeX to work on a Mac was a fiasco. Even when it worked, it was slow and couldn't easily transfer multiple files. The situation was slightly better on Windows, but not by much.
The next example of Samsung's "more is more" approach to software is its partnership with Microsoft. Microsoft makes solid Android apps now, and they're bundled on the Note 10 Plus — alongside support for the Your Phone app on Windows (which, by the way, is not solid).
That's all well and good, but it also means that the problem of duplicate apps has gotten worse. There are now three email apps preinstalled on the Note: Gmail, Samsung email, and Outlook.
Of course, I can't mention software without mentioning that Samsung still does a terrible job of getting major Android operating system updates pushed out to its phones. It does manage to get security updates out in a timely manner, but if you care about having Android Q within six months (or more) of its release, look elsewhere.
There's so much stuff in the Note 10 Plus that it can be dizzying. Samsung's software just barely manages to contain it all and stay comprehensible. It really does have everything (except a headphone jack). I like some of it and I hate some of it, but none of it is a reason to either buy or skip this phone.
The specs, massive screen, and design combine to make the Note 10 Plus a smartphone that goes to 11 for $1,100. But — again — there are Android phones and even Samsung phones that cost hundreds of dollars less and get you nearly there. The OnePlus 7 Pro is amazing, the Pixel 4 is only a couple of months away, and the Galaxy S10 Plus is not all that different from the Note.
Every one of those phones is a more sensible purchase than the Note 10 Plus. But none of them are anywhere near as nice to hold, look at, or use. I love how luxurious the Note 10 Plus' hardware is, but I can't say that's a good reason to buy this phone, either.
That means, for most people, it really does come down to the S Pen stylus. It may work like a wand, but it's not so magical that I think non-stylus people will be enchanted enough to spend hundreds of dollars extra to get the Note 10 Plus.
Vox Media has affiliate partnerships. These do not influence editorial content, though Vox Media may earn commissions for products purchased via affiliate links. For more information, see our ethics policy.
Sours: https://www.theverge.com/2019/8/22/20826941/samsung-galaxy-note-10-plus-review-video-photos-android-stylus-s-pen-specs-features-price
S10 pen samsung
Samsung Galaxy Note10 Lite review: Only for those wanting S Pen on a budget, others look elsewhere
Nimish SawantFeb 22, 2020 11:48:58 IST
It's not even been two months since 2020 and Samsung has already unveiled six phones so far: the S10 Lite and Note10 Lite in January, followed by the flagships S20, S20 Plus and S20 Ultra earlier this month, and more recently, the Galaxy A71. While the S20 series follows Samsung's usual launch calendar, the S10 Lite and Note10 Lite came out of nowhere. The S10 Lite is clearly a response to the growing hegemony of Chinese smartphone brands in the sub-40k segment such as OnePlus. The Note10 Lite, on the other hand, seems to be more of a confused addition to the list.
Allow me to explain.
Samsung's Note series lineup has always been targeted at the business user, what with its large display, the presence of an S Pen and a long-lasting battery. Over the years, Samsung has upped the style quotient on the Note series as well with curved edge displays. The Note10 and Note10+ were launched in the second half of 2019, where again, Samsung broke away from its tradition of launching just one Note variant. With the Note10 Lite, there is now a third variant, and frankly, I can't think of any other reason than that Samsung is trying to do what it does with the budget segment — populate the category with different products across price brackets.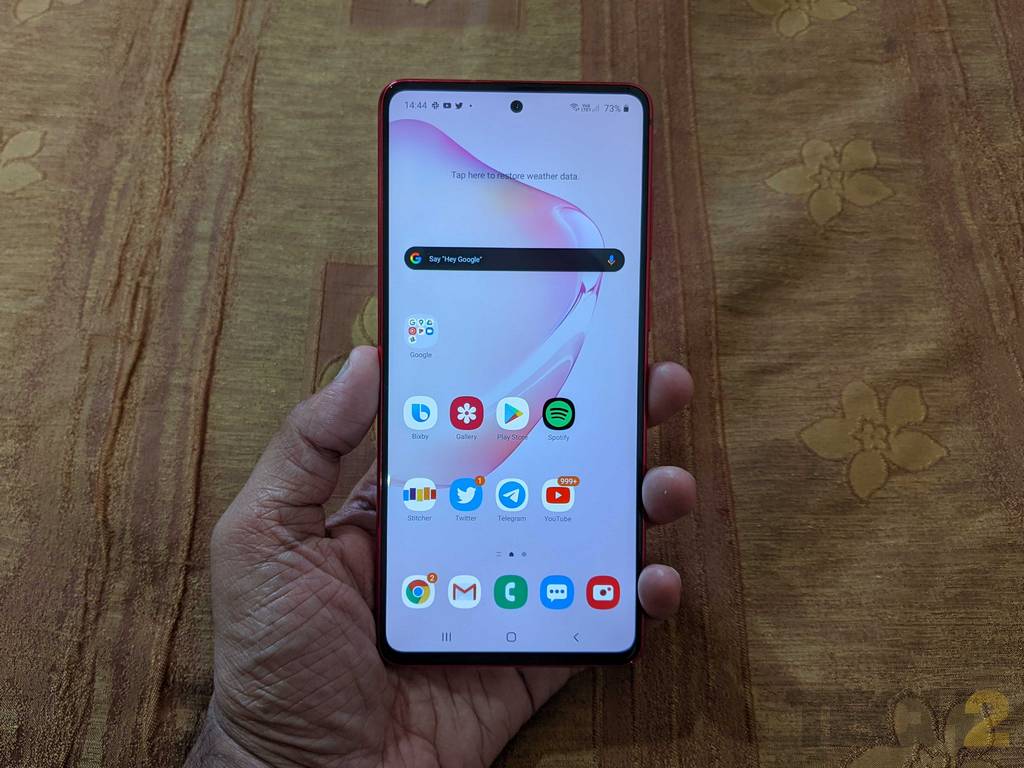 On the front, Note10 Lite features a 6.7-inch Infinity O display with the earpiece speaker present in a slit just above the selfie camera.
Given that this is a cheaper Note10, here's what's missing: a glass back, water resistance, wireless charging, high refresh rate display, and a current gen flagship chipset (it's running an older Exynos chip). So, is the Note 10Lite just meant to be a budget variant of its flagship sibling, geared at attracting new buyers to the S Pen? Or is there something more to it? Here's what I learnt.
Design language quite similar to S10 Lite
The design language of the Samsung Galaxy Note10 Lite isn't very different from the Galaxy S10 Lite. It also employs glastic (a mix of plastic and glass) on the rear of the device. But as compared to the S10 Lite, the rectangular camera module on the Note 10 Lite is almost flush with the rear. It is a thicker phone, however. Grip is enhanced thanks to the curve of the glastic around the edges.
On the front, you have a 6.7-inch Infinity O display with the earpiece speaker present in a slit just above the selfie camera. The bezels are pretty darn thin on this one too. It comes in three colours Aura Red (the one I'm reviewing), Aura Glow and Aura Black.
As compared to the S10 Lite, the rectangular camera module on the Note 10 Lite is almost flush with the rear.
The phone has a shiny metal frame with the power/standby and volume rocker on the right hand edge, a hybrid dual SIM tray on the left hand side, and a clean top edge. The base has the USB Type-C charging and data transfer port, speaker grille, a 3.5 mm audio jack on the left hand side, and the Galaxy S Pen on the right which supports air-gestures and comes with the same clickable top which can be customised to perform certain functions. It comes with 0.7 mm tip and 4,096 levels of pressure. The button along the length of the S Pen can be programmed to control certain actions with single and double presses.
As with the S10 Lite, there is no IP rating for dust and water protection here. The phone is thicker, most likely designed that way to accommodate the S Pen, it feels great in the hand and isn't that slippery. Thanks to the use of plastic on the back, it is vulnerable to scratches and does manage to collect a lot of smudges. One-handed operation is possible but not desirable. All in all, it's a pleasant design and looks like a younger sibling of the flagship Note10.
Specifications
Display: 6.7-inch Super AMOLED
Resolution: 1,080 x 2,400 pixels (395 PPI)
Chipset: Exynos 9810
CPU: Octa-core (4x 2.7 GHz Mongoose M3 CPU and 4x 1.7 GHz Cortex-A55 CPU)
GPU: Mali G72 MP18
RAM: 8 GB
Storage: 128 GB
OS: Android 10 with One UI 2 interface
Rear cameras: 12 MP primary (f/1.7) with 1.4 micron pixel and OIS + 12 MP telephoto (f/2.4) with 1 micron pixels and OIS + 12 MP ultrawide (f/2.2)
Front camera: 32 MP with f/2.2 and 0.8 micron pixels
Battery Capacity: 4,500 mAh
Audio jack: Yes
Display continues to shine
Coming from reviewing the Samsung Galaxy S10 Lite, the display specs on the Note10 Lite are the same: 6.7-inch Super AMOLED display with 1,080 x 2,400 pixel resolution which offers a 395 PPI pixel density coming in a 20:9 aspect ratio.
Most of my observations aren't much different from what I experienced on the S10 Lite. The Super AMOLED display ensures that contrast is great, the display can get really bright and there is no colour shift when you see it from an angle. Sunlight legibility is top notch as well. The auto-brightness wasn't the best though and just seems to switch levels at random, which can get very annoying when trying to read or doing something with the phone. Things were only tolerable when I disabled the feature. Hopefully, this is just a minor bug that will be fixed in an upcoming update. The S10 Lite didn't have this problem.
The responsiveness to the stylus is great and I liked the palm rejection on offer which lets you take down notes with ease.
I enjoyed watching HDR content on Netflix and YouTube on the Note 10 Lite. Image quality was superb and despite the glossy display, the visibility of darker scenes didn't turn the display into a mirror. The Infinity O display doesn't interfere with viewing video content as such.
You can set the display to look natural or if you like the punchy colours, set it to vivid. Natural mode was what I stuck with.
I don't think the refresh rate of 90 Hz or 120 Hz really matters for the kind of audience the Note 10 Lite is targeted at, so the 60 Hz refresh rate is good for most use cases here.
Performance and Software
With the S10 Lite, Samsung had gone with a Qualcomm Snapdragon 855 chipset, which even though a generation old, was the first instance of Samsung offering a Qualcomm chipset on its S-series phones in India. The Note10 Lite, however, comes with an Exynos 9810 chipset, which is two generations old and was last seen on the Note 9.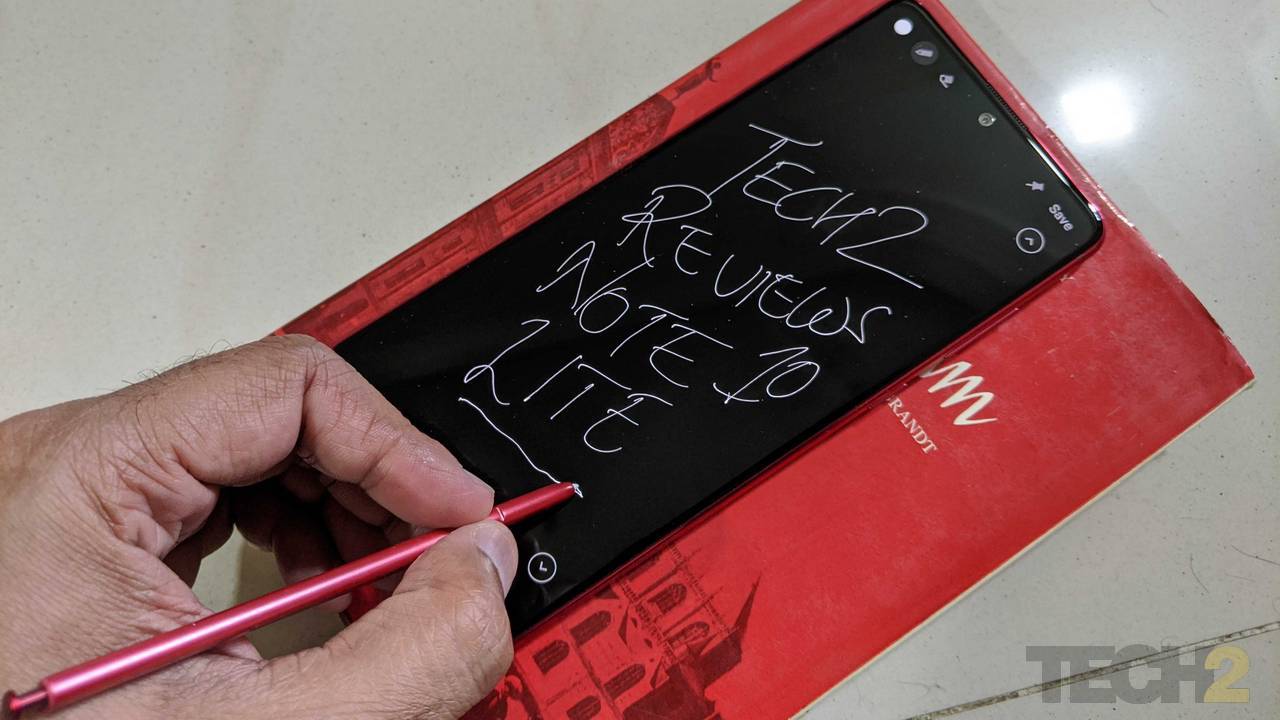 The S Pen on the Note10 Lite offers many of the same features that one had seen on the Note 10 series.
I was a bit confused with this choice to be honest. Agreed, it is still a powerful chipset, but why go with a two-year old chipset when you just launched another device with a more powerful one?
The benchmark scores are in line with the Note 9. Geekbench 5 gives a score of 703 for single core and 2,039 for multi-core as compared to 739 and 2,675 respectively for the Galaxy S10 Lite, which sports the Qualcomm Snapdragon 855. While this may look like a lot, in terms of real life usage, there was barely any instance where I found the Note10 Lite to be lacking. The Note 9 is still quite a capable device, so the chipset powering it on the Note10 Lite is still quite relevant.
The Note10 Lite is also able to play games at the highest settings. I had no issues playing Mortal Kombat 11, PUBG Lite or Asphalt 9 at the highest settings. Warmth was observed on the underside of the phone and especially around the metal edges. But things never got too hot. And no, there was no instance of any app shutdown due to overheating.
The single downward firing speaker is strictly average. Yes, it's loud enough to forego the needs of an earphone, but the sound quality isn't that rich. Thankfully, Samsung offers a 3.5 mm audio jack. While the earphones come bundled in the box, I would recommend you use your personal earphones. Call quality is great with the earpiece speaker being loud enough for most conversations.
The Samsung Galaxy Note10 Lite runs on Android 10 with One UI 2 interface atop it. One UI clearly has brought in a lot of improvements over the former Samsung Experience and TouchWiz UI. It really helps a lot with one-handed operations as the menus are much easier to reach in the lower half of the display. It's certainly a much more refined version of the interface and the response is great. The experience is not much different from the one on the S10 Lite. I have spoken at length about it in the S10 Lite review, so I won't repeat the same things. But yes, this I do need to repeat — fingerprint unlock is noticeably slow on the Note10 Lite as well.
The only addition here is thanks to the S Pen which comes with a boat load of features, a lot of which are similar to the ones seen on the Note10 / Note10+ S Pen.
The raison d'etre for the Note lineup of Samsung phones is the S Pen. Over the generations, it has become more intelligent. The S Pen on the Note10 Lite offers many of the same features that one had seen on the Note 10 series. As with the Note10 / Note10+, the S Pen here is also Bluetooth enabled thereby letting you use it as a magic wand — but really those air gestures get boring after a while. You can program the button along the length of the S Pen to perform certain functions on single/double presses depending on the app which you are in.
Air View lets you hover your S Pen over things and preview information such as reminders in your calendar, preview images in the gallery, seeing a preview of a webpage by hovering over a link, and more. If, like me, you dislike that S Pen pointer while taking down notes, you can disable it in the Settings > S Pen > Show pointer toggle. You also get the ability to live translate, which I used a lot when reading German articles. Even though the translation is powered by Google Translate, it only translates individual words, not entire sentences, which can be a bit of a bummer.
I liked the handwriting recognition feature which converts your handwritten notes into proper text and numbers.
Using the S Pen for taking down notes is a great experience as there is barely any noticeable lag as you are jotting down your pointers. Thanks to the 4,096 levels of pressure (honestly, there is no way to test that number) if you are into doodling or sketching, it comes in handy.
The camera is good, but what's with the aggressive noise reduction?
The Note series of devices from Samsung have not really been the 'camera phones' as much as the S-series have been. The Note10 Lite has taken the more traditional route with its camera sensors. Unlike the S10 Lite, which sports a 48 MP primary sensor, the Note10 Lite comes with a 12 MP primary sensor with an f/1.7 aperture and a pixel size of 1.4 microns with support for optical image stabilisation (OIS). OIS support is also present for the other 12 MP camera which offers 2x optical zoom and has an aperture of f/2.4 with a pixel size of 1 micron. The other camera is the 12 MP ultrawide camera with an f/2.2 aperture. And no, you don't get a variable aperture on the primary camera like we had seen on the Note 10/10+. On the front, there is a 32 MP sensor which offers pixel binned 8 MP selfies. It has an f/2.2 aperture with a pixel size of 0.8 microns.
In terms of video, the Note10 Lite supports 4K recording at 60 fps and offers electronic image stabilisation. But the Super Steady OIS is only offered at Full HD. The front camera is also capable of shooting 4K videos, just like the rear camera.
I can't really complain about the daylight pics. Everything is as one would expect from this camera. Images are detailed, dynamic range is great, and there isn't any colour shifting in the final output. Only with the ultra-wide angle lens, was purple fringing noticeable around the edges, as was the sharpness drop off. With the primary camera, the image sharpness is retained around the corners as well.
I would have also liked it if the noise reduction algorithms didn't go into overdrive as soon as the light levels dropped as it smoothens out textures a bit too much. This is something I had noticed on the Galaxy S10 Lite as well. I don't know if this is intentional to keep the final images a tad less sharper than those seen on its flagship S10 and Note10.

Withlow light photographs, you will notice softer images in comparison to daylight photos, and that tends to keep the noise under control. Night mode brightens up the scene and is able to offer a better dynamic range, but the the overall image is nothing like what the actual scene is like.
The 32 MP camera on the front offers pixel binned selfies which are good to use. There is a noticeable amount of skin smoothening even during daylight selfies. The low light selfies show a definite amount of noise. Sharpness drop off around the edges is quite noticeable in selfies. You can also shoot 4K videos from the front camera, which wasn't half as bad. I can see a lot of vloggers using this. The bundled headset's microphone is able to drown out the surrounding noise well.
Just like most flagship Samsung devices, the Note10 Lite also comes with Live Focus a.k.a. portrait mode. I wouldn't say it's the best, but it is close enough. In terms of edge detection, it was at par with the Samsung Galaxy S10 Lite, smudging the hair in eight out of ten shots. The details on the face or the subject are well captured. Notice the hair on this cat's face in this image.

Video
The Galaxy Note 10 Lite is capable of shooting up to 4K at 60 fps and electronic stabilisation is available till that resolution. In the day, footage is great so long as you are not walking and shooting (you can notice the jitter as you walk) or panning (framing is conspicuous) too much. As light levels drop, sharpness is lost. Shooting in Super Steady OIS mode makes the footage steady for sure, but adds an increasing layer of softness despite the lighting conditions, making the footage look waxy. Video at night is completely lacking in detail, so unless it's really required, I'd stay away from it. There are gimmicky features such as AR typing. which animates what you are writing atop video footage. I mean it's good to have the feature, but you will rarely end up using it much, unless you're a college going student or something.


The audio in recorded video was a bit off at times. In some instances, I noticed that the stereo balance was off, in street scenarios, stereo separation wasn't that great.
Battery Life
The Samsung Galaxy Note10 Lite comes with the same 4,500 mAh battery that we saw with the Galaxy S10 Lite. In terms of the usage, on a regular day with two email accounts on sync, constantly buzzing Telegram, Slack, WhatsApp accounts, taking down notes with the S Pen 10-12 times a day, 30-40 photos a day, an hour of video streaming, and a couple of hours of podcasts, gave me around a little over a day. A regular business user would not do a third of these things, so the battery life can easily stretch to a day and half for the majority of users. PC Mark for Android gave me around 11 hours 42 mins of continuous playback.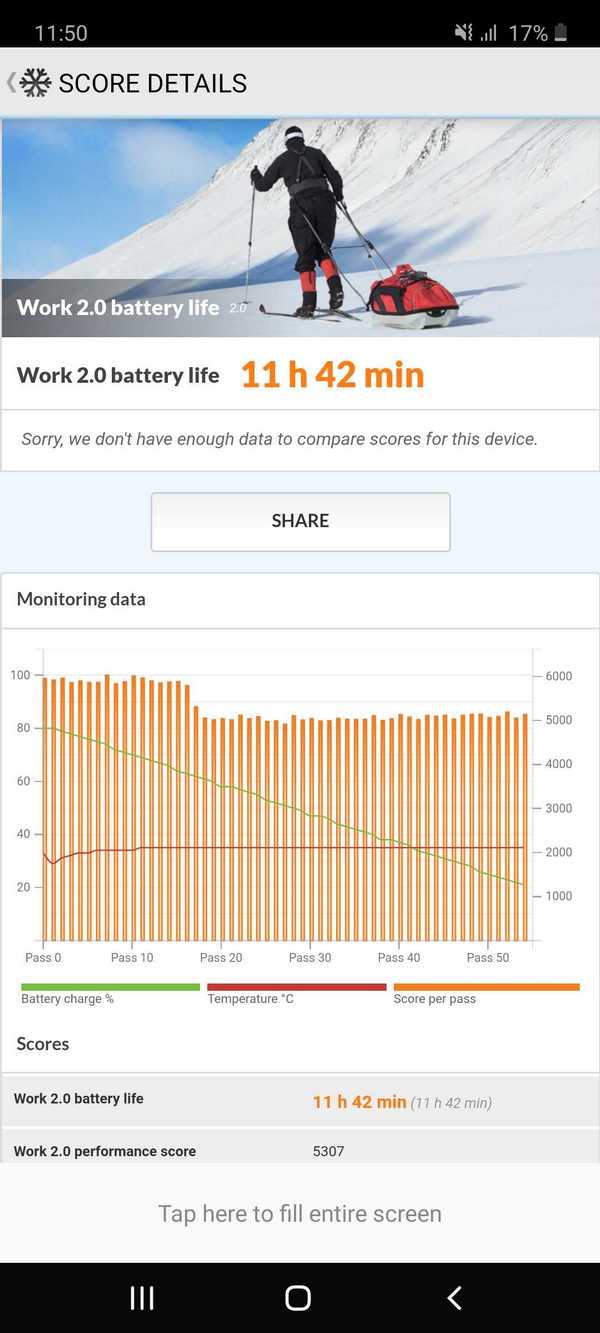 The Samsung Galaxy Note10 Lite comes with the same 4,500 mAh battery that we saw with the Galaxy S10 Lite.
The bundled 25 W charger ensures that the phone charges within 70 minutes, which is great. This phone is indeed a workhorse.
Verdict and Price in India
Go for the Samsung Galaxy Note10 Lite if, and only if, the S Pen is going to be of immense value to you and you see yourself completely invested in making use of it. The Note10 Lite manages to do most things right, and as a stylus-sporting smartphone, at Rs 38,990, it has zero competition in this price segment. This is the Note10 Lite's only USP though.
Samsung looks set to attract new buyers into the Note ecosystem and hopes to convert them to flagship Note phone users eventually. We will have to see if this strategy works out for the Korean giant.
If you are not sure about S Pen and what value it will add in your day-to-day usage, just go for the Galaxy S10 Lite — it's the next best offering from Samsung if you are not looking at its pricey flagship phones.
Get the OnePlus 7T if you want performance and/or are still not completely sold on Samsung's latest Lite offerings, or feel the Note 10 Lite has made one too many compromises to cut costs.
Build and Design: 8/10
Performance: 8/10
Camera: 7.5/10
Software: 8/10
Display: 8.5/10
Battery: 8/10
Overall: 8/10
Sours: https://www.firstpost.com/tech/news-analysis/samsung-galaxy-note10-lite-review-only-for-those-wanting-s-pen-on-a-budget-others-look-elsewhere-8070931.html
Galaxy Note 20 Ultra: Como eu uso a caneta S Pen do celular da Samsung
9 reasons you should buy Samsung's Galaxy S10 instead of the new Galaxy Note 10
Samsung's newest, most luxurious smartphone to date — the Galaxy Note 10 — is now available.
But if you're in the market for a Samsung phone, you have a lot to choose from.
Earlier this year, Samsung unveiled four versions of its Galaxy S10 smartphone, which is its flagship device for the year. The cheapest model, the Galaxy S10e, starts at $750; we also think that's the phone worth buying for most people. Meanwhile, the regular Galaxy S10 starts at $900, the larger S10 Plus starts at $1,000, and the 5G-enabled S10 starts at a whopping $1,300.
Read more: People are mad at Samsung for killing the headphone jack in its latest phone, but it's a smart business decision
Samsung's latest phone, the Note 10, is the company's latest and greatest. But we think there are several compelling reasons to buy the Galaxy S10, which is almost six months old now, compared to the new Galaxy Note 10 that released this week.
1. Price is by far the biggest and most important consideration here, and provides important context for how these other features compare.
To make this comparison simpler, we're only going to compare the Galaxy S10 and the Galaxy Note 10. The "Plus" models of these phones, as well as the Galaxy S10e and the 5G versions of these phones, are completely different value propositions altogether, and are worth their own separate discussions.
That said:
In other words: You'll save at least $50 by going with a Galaxy S10 instead of the Galaxy Note 10.
2. The Galaxy Note 10 has a slightly larger display, but the Galaxy S10 is extremely similar, and probably more comfortable for most people.
The Galaxy S10 has a 6.1-inch AMOLED screen. The Note 10 has a 6.3-inch AMOLED.
The difference between 6.1 inches and 6.3 inches might seem notable on paper, but when you hold these phones in person, you'll hardly notice a difference. Samsung is using top-of-the-line technology for both of these phones' displays, and they're a real treat to look at.
Also, while I'd call my hands medium-sized, I still prefer phones be a little smaller so they're more comfortable to hold in one hand. I like the 5.8-inch iPhone XS and 6.1-inch iPhone XR, for example, more than the 6.5-inch iPhone XS Max. In this sense, I'd also recommend buying the phone that's more comfortable to hold, and that's why I like the Galaxy S10 here.
3. The Galaxy S10 has a different "hole-punch" style notch for its front-facing camera compared to the Note 10 — and it's probably better on the S10 for more situations.
To accommodate having both an edge-to-edge display and the ability to take selfies, Samsung's front-facing cameras for the Galaxy S10 and Note 10 look like someone took a hole-punch to it.
But on the Galaxy S10, the hole punch is off to the side. On the new Galaxy Note 10, that camera is smack dab in the middle of the display.
While it's ultimately up to preference, I think I like the Galaxy S10'scamera design a bit more. It doesn't seem like it gets in the way of software, and if you're watching videos on your phone, there's a good chance it won't cut into your content since it's away from the center of the screen. On the Galaxy Note 10, you might notice the hole punch more when you're watching videos in landscape mode.
4. The Galaxy Note 10 has a slightly bigger battery compared to the Galaxy S10, but you won't really notice a difference.
The Note 10 lineup has bigger batteries compared to the Galaxy S10 series, but the difference is minimal.
mAh, or milliampere hour, is a unit of measurement that describes how long a battery can hold a charge before it needs recharging — but it's not always the greatest representation of a phone's battery life. How software utilizes the hardware, and minimizes drain, has a greater influence on a device's battery life.
It's still early days for the Galaxy Note 10, so we don't have a great picture of how long it lasts compared to the Galaxy S10 just yet, but early impressions from most critics say to expect "all-day" performance from both of these phones.
Sours: https://www.businessinsider.com/samsung-galaxy-s10-vs-galaxy-note-10-comparison-2019-8
You will also be interested:
Stunned to the limit, Irina did not resist. Come on, get up - asked Maxim's mother. She obediently got up from the chair, the robe fell at her feet.
637
638
639
640
641