Top ten crane manufacturers 2019
With a combined figure of $27.851 billion, 2019 saw the revenue of the top 20 largest crane manufacturers in the world rise 12.5% - up over US$3 billion compared to 2018's total ranking $24.832 billion.
Figures used in the ICm20, which were published in November 2019, are from the calendar year 2018 or the 12 month financial year to 31 March 2019 (further details below).
While they show that the success of Chinese manufacturers has had a significant impact on this year's ICm20 rankings, with XCMG, Zoomlion and Sany achieving increases of 48, 83 and 78 per cent, respectively, in their reporting currency, they also show improvement across the board.
The world's top 20 largest crane manufacturers saw rises that, in many cases, were in double digits. 
Top 10 crane manufacturers 2019
10. Sany
Up two places on 2018, 2019's table sees Chinese manufacturer Sany burst into the top 10 after a dramatic increase in revenues. With sales of its mobile, crawler, tower and truck mounted cranes growing thanks to China's Belt and Road Initiative, the company's revenue has almost doubled from US$751 million in 2017 to $1,323 million in 2018, putting it at number 10 on the 2019 ICm20 rankings.
9. Palfinger
Established in 1932, Austrian manufacturer Palfinger moves up one place on the ICm20 rankings to ninth position with revenues totalling $1,551 million in 2018. In December last year, CEO Andreas Klauser, announced that the company planned to strengthen its collaboration with China-based firm Sany and implement a structural turnaround that would see it expand quickly. With 2019 almost over and Palfinger reporting growth for every quarter of 2019 so far, 2020 could see the business climb even higher on the ICm20.
8. Tadano
Not taking into account the Japanese manufacturer's acquisition of Demag, as it was completed in August 2019, the previous year saw Tadano's revenue and profit increase for the first the first time three years. The company's net sales for the 12 months to 31 March 2019 amounted to $1,720 million, allowing the business to climb to eighth place on the 2019 ICm20's top 10.
7. Zoomlion
With its 2017 revenues of $978 million almost doubling to $1,766 million in 2018, Zoomlion rises to seventh place on this year's ICm20. The dramatic increase in revenue is the result of several factors but has been primarily driven by the increased sales resulting from China's Belt & Road initiative infrastructure projects in its home market.
6. Manitowoc Cranes
Down one place on 2018, Manitowoc saw its revenue rise by almost $300 million to $1,850 million in 2018. Earning sixth place on the ICm20, this year also saw the manufacturer open a new facility in the Philippines and reorganise its top level management team in Europe to improve customer focus and bring it in line with its Americas and Asia-Pacific regions.
5. ZPMC
Based in Shanghai, China, ZPMC specializes in port machinery and heavy-duty equipment. The state-owned company, which slipped one position to fifth place with a 2018 revenue of $2,115 million, is said to have provided container machinery products for 300 wharves in 100 countries, accounting for around 70 % of the world's market share.
4. Xuzhou heavy machinery (XCMG)
From a revenue of $1,528 million in 2017 to $2,229 million in 2018, XCMG moves up three places this year. Landing just outside the top three, the increase in revenue could partly be due to the company's expansion into other markets. According to China Daily, at Bauma China 2018 the manufacturer announced its plans to launch 84 new types of customised cranes in overseas markets.
3. Cargotec
Based in Finland and comprising the Kalmar, Hiab and MacGregor divisions, Cargotec is a non-mover at three. While the company's 2018 revenues came in at $2,468 million, $20 million lower than its 2017 figure, the small decrease is likely a result of its expansion. In 2018 the company completed the acquisition of specialist businesses Effer and TTS, the financial impact of which will be reflected in the company's 2019 revenues and the ICm20 2020.
2. Konecranes, including MHPS from Terex
With revenues at more than $1,000 million higher than Cargotec, Konecranes holds second place on the ICm20 despite bringing in $70 million less than in 2017. In 2018 the business reported revenue of $3,502 million, down from $3,571 million in 2017.
1.Liebherr
The only company in the top three of this year's ICm20 to increase its revenue, Liebherr comfortably holds onto its number one spot with 2018 revenue of $3,907 million. Up from $3,788 million in 2017, the German manufacturer's range of wheeled mobile, crawler, port and marine cranes are used in almost every industry in the world.
To gain more insight into this year's industry trends, download the full ICm20 list here or download the full November issue of International Cranes and Specialized Transport.
Financial notes on the ICm20
The year-on-year percentage change figures in the article are normally calculated in the reporting currencies of the manufacturers or are supplied by the manufacturers. In some cases, where stated, they are calculated from the figures given in the full table which are conversions to US dollars from the various reporting currencies. For the figures in this year's table the exchange rates from the reporting currencies into US dollars (29 October) were as follows:
Euro 1.00 = US$1.11 (2018: 1.14)
US$1.00 = JPY 109 (2018: 122)
1 CNY (RMB) = US£0.14 (2018: 0.14)
US$1.00 = CNY 7.0 (2018: 7.0)
US1.00 = RM (MYR) 4.18 (2018: 4.17)
NEWSLETTER
Delivered directly to your inbox, World Crane Week Newsletter features the pick of the breaking news stories, product launches, show reports and more from KHL's world-class editorial team.
SUBSCRIBE FOR FREE
Sours: https://www.internationalcranes.media/news/Top-ten-crane-manufacturers-2019/1141383.article
World's Top 10 Crane Companies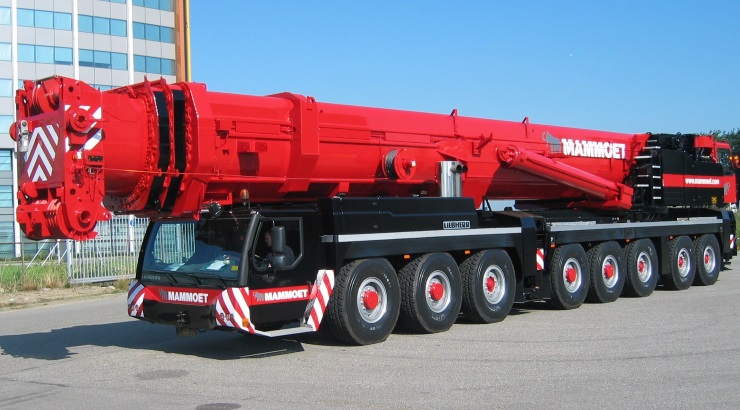 A crane is designed to lift, lower, and move loads using pulleys and cables. Cranes are used in construction, logistics and almost every other sector that requires lifting heavy objects.
There are various types of cranes designed to operate under different circumstances. These include mobile cranes, telescopic cranes, tower cranes, truck mounted crane, etc.
According to 2019 IC50 Index, here are the world's top 10 crane companies:
1. Mammoet
Mammoet, a privately held Dutch company based in Utrecht, Netherlands, provides custom-built solutions for lifting, transporting, installing and decommissioning large and heavy structures around the world.
The company operates in various markets from infrastructure, mining and ports to nuclear and petrochemical. With a fleet of 528 wheeled mobile cranes, and 136 lattice units, Mammoet tops the list of the world's largest crane companies in terms of lifting capacity.
Mammoet used its Liebherr LR13000, the biggest crawler crane in the world, to install platform legs on Van Oord's wind turbine fitting vessel, the Aeolus.
Founded in 1807, Mammoet now employs more than 5,000 people.
2. Sarens
Sarens is a Belgian multinational based in Wolvertem, Belgium. It specializes in heavy lift, engineered transport, and crane rental services.
The company produces a range of equipment including cranes, scaffolds, jacking products, and other heavy lifting products.
Sarens operates in 65 countries and serves all markets – from nuclear and wind to offshore, nuclear, and civil, which makes it one of the top crane companies in the world.
With a fleet of 1,093 wheeled mobile telescopic cranes and 440 lattice boom cranes, Sarens is the number two largest crane company in the world.
3. ALE
Heavy lift and transport multinational ALE, which is based in Stafford, UK, specializes in heavy lifting and transportation and installation of heavy objects.
ALE has a fleet of 125 wheeled mobile telescopic cranes and 61 lattice boom cranes.
Earlier this year, the company launched a 10,000 tonne capacity super heavy lift crane (SK10,000), which is the world's largest land-based crane.
ALE and Mammoet have recently signed an agreement to merge their operations in a deal that is expected to create a giant crane multinational.
4. Maxim Crane Works
Maxim Crane Works, based in Pennsylvania, USA, is one of the world's largest crane rental companies offering leasing and sales of lift equipment such as crawler cranes, and tower cranes.
Maxim takes the fourth spot in this year's IC50. The firm, which also featured on the ACT100 Index, has 2,715 wheeled mobile cranes and 505 crawlers.
In September 2019, Maxim and Solley Equipment & Rigging signed an agreement sanctioning it to acquire Solley Crane, a family-owned business in the Central Tennessee and Northern Alabama regions.
5. Lampson International
American crane manufacturer Lampson International has maintained its position as the fifth largest crane company in the world.
Headquartered in Kennewick, Washington, the company operates one of the biggest crane fleets in the US with a fleet of 312 wheeled mobile cranes and 298 lattice crawlers.
Lampson International operates heavy crane lifts with capacities from 100 tons to 750 tons and heavy lifting transi-lift cranes with capacities from 500 tons to 3,000 tons.
6. Sanghvi Movers
Indian firm Sanghvi Movers is the sixth heavy lifting company in the world. The company has maintained this position on the IC50 since 2015.
Sanghvi Movers, which is based in Pune, India, offers rental services for medium to large sized heavy duty hydraulic telescopic and crawler cranes.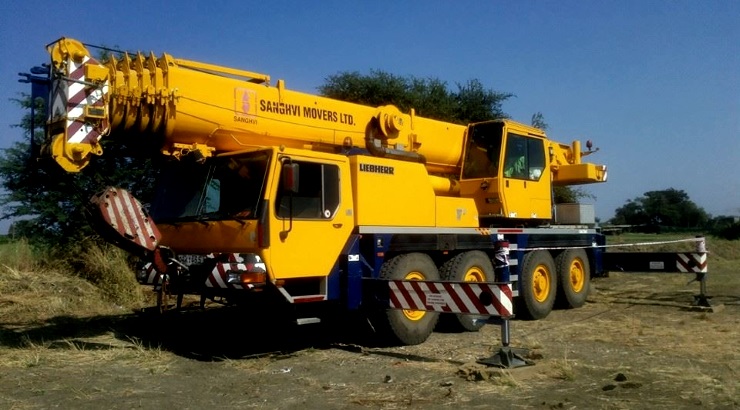 The company operates a fleet of 312 wheeled mobile cranes and 298 lattice crawler cranes. Sanghvi Movers is India's largest crane rental company.
7. Bigge Crane and Rigging
Bigge Crane and Rigging has moved up the 2019 IC50 Index.
Headquartered in San Leandro, CA, Biggie has one of the world's largest selections of new and certified used cranes for sale or rent.
Biggie's 724 wheeled mobile and 224 crawler units, crowned by a 1,000 ton Liebherr LR 11000, ranks the firm highly among global heavy lift companies.
8. Buckner Heavy Lift Cranes
With more than 70 years of serving the heavy commercial and industry markets, Buckner Heavy Lift Cranes is without a doubt a globally recognized market leader.
Buckner has the sixth largest crawler crane fleet and largest telescopic crawler fleet in the US. The company has undertaken numerous noteworthy projects including the Mercedes-Benz Stadium and the Stennis Space Center Test Stands in the USA.
9. Deep South
Deep South boasts a wide-ranging fleet of cranes, transporters, rigging, and specialty equipment to execute both small and large projects.
Its cranes range from 25 tons to 2,500 tons and include the powerful VersaCrane™ line.
Founded in 1968 in the heavy industrial US Gulf Coast, Deep South's services range from bare crane rental to turnkey heavy lift and heavy transport solutions.
Over the past 12 months, the US firm has acquired 36 more cranes – bringing its total fleet size to 242 wheeled cranes and 26 lattice units.
10. Weldex
UK-based Weldex closes the list of the top 10 crane making companies in the world. Founded in 1979 by the McGilvray family, Weldex boasts a fleet of 130 lattice crawlers. Its services range from crane rental to manufacture and distribution of rigging equipment.
Market forecast (2019-2024)
The global crane market was valued at $42.2 billion in 2018. The market is expected to hit a value of $54.3 billion by 2024, presenting a CAGR of about 4 per cent during 2019-2024.
Rising industrialization and urbanization are expected to raise the demand for various types of cranes. Advances in several end-use industries such as automotive, mining, as well as oil and gas will also grow demand for cranes.
Read Next...
Sours: https://www.constructionkenya.com/7182/top-crane-companies/
Crane Manufacturers: Cranes are very important machines not only for the construction industry but also for many other sectors of the industry. For that reason, there are many different types of crane brands available that can be used for different applications. In general, cranes consist of cables and pulleys that create a mechanical force that lifts and moves heavy loads.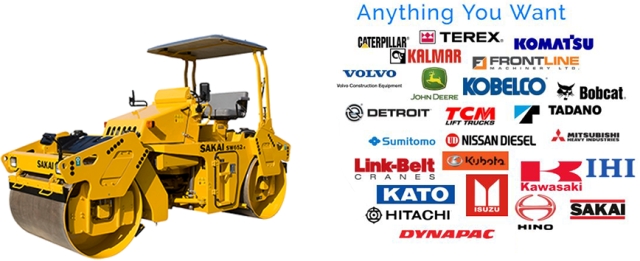 Construction crane manufacturers
Like all crane manufacturers, they are always looking for lighter and more resistant materials. Weight is one of the main factors when designing new models, especially for end users, since the cranes are installed on trucks. They are forced, to develop continuously, cranes increasingly light and resistant to compete in the market of cranes.
The development of products focused on the customer encourages innovation.
Steel is used because it is the only type of material that is able to withstand the stress suffered by its cranes and at the same time it is lightweight and can be easily folded and welded.
Cranes manufacturers constantly face the need to design new items to take advantage of the properties of new products; an area that can be very helpful.
Crane manufacturers are among the few companies in the world able to provide the information we need for the development of new sections and to use the new materials effectively.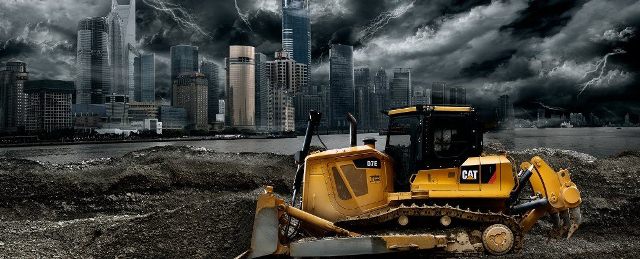 Industrial crane
Cranes are very important machines not only for the construction industry but also for many other sectors of the industry. For that reason, there are many different types of cranes available that can be used for different applications.
In general, cranes consist of cables and pulleys that create a mechanical force that lifts and moves heavy loads.
Some modern cranes use hydraulic systems and electric motors that provide higher power and lift capacities. The cranes can be fixed to the ground or they can be portable and mounted on a specific vehicle.
They are controlled by the operator in the cabin inside the crane or by radio controls. The use of cranes in the construction industry is important and very useful because these machines are capable of lifting and moving heavy loads vertically and horizontally.
Lifting with your hands requires more effort and time, and the whole process of lifting and moving heavy loads is not efficient at all.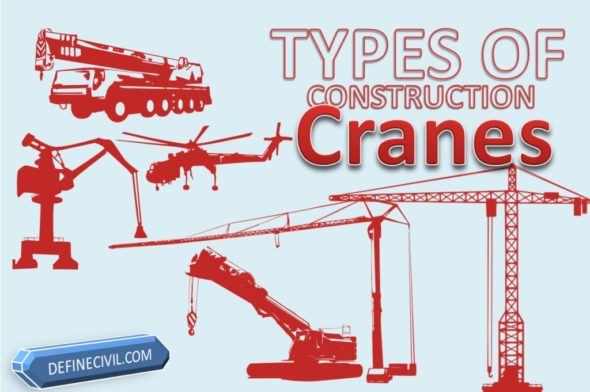 Construction cranes
This means that cranes play a vital role in the construction industry.
But do you know which brands of cranes are the most popular in the world? If not, read on to find out:
Liebherr
Liebherr is a privately owned German company, famous all over the world for its high quality and durable cranes. Its range of products is very diverse, but its best segment is undoubtedly the production of cranes. As proof, Liebherr has won the "Crane of the Year" award four times and the last one was for his Liebherr MPT Crane. The first Liebherr product was the TK10, a 9m tower crane. Today, Liebherr produces a range of mobile cranes, marine cranes, tower cranes, crawler cranes and other models of cranes for sale.
Hitachi construction machinery
Hitachi Heavy Industries – HSC
The construction crane company Hitachi Heavy Industries, or little known as HSC, was established in 2002. HSC is one of the most popular crane's brands in the world offering cranes on wheels and crawlers. Crawler cranes offer better results because they offer exceptional mobility and can be used for many applications. Since 2005, when HSC launched the UCX300, the all-terrain wheeled crane, the company recorded a significant increase in sales.
Manitowoc Machine
Manitowoc is another popular brand of cranes with a global presence in the market. It meets the requirements of all customers by producing four categories of cranes: mobile or telescopic cranes, boom truck cranes, tower cranes, and crawler cranes. Manitowoc offers an advanced and innovative range of cranes available all over the world. As one of the most popular crane brands in the world, Manitowoc also offers full customer service at all of its global headquarters.
Hiab crane
Hiab is a Swedish manufacturer known worldwide for many types of cranes. Owned by Cargotec Corporation, Hiab offers several lifting and handling solutions for transportation, distribution, forestry, and many other applications. Hiab cranes are used throughout the world and have the ability to significantly improve efficiency and productivity.
Top Crane Manufacturers
Construction equipment continues to be demanded around the world as the new infrastructure continues to shape many cities and urban areas in developed and developing countries.
These equipment are designed to withstand difficult working conditions and, in general, are equipped with parts of the highest manufacturing standards.
The best brands of cranes used in the construction industry are:
Komatsu
Caterpillar
Hitachi
Liebherr
Sany
Zommlion
Terex
John Deere
Doosan
JCB
Komatsu Ltd
This company based in Japan operates in several countries and supplies equipment used for mining, construction, and military applications. Apart from heavy machinery, they also manufacture machines used for industrial processes, such as generators. The company was established in 1921 and is currently ranked as the second-largest company in the manufacture of construction equipment.
Caterpillar
is an American company that specializes in the design, development, manufacture, and sale of machines and other engineering equipment. They are a leading manufacturer of equipment used in various construction and mining sites in the United States and throughout the world.
Hitachi Ltd.
Hitachi is another company based in Japan that manufactures first-class equipment used for a wide range of tasks, including the construction industry. Its range of machines is capable of handling light and heavy tasks, such as digging, loading, shredding and cutting. Its range of clients includes small-scale contractors, equipment rental companies and large mining companies.
Liebherr
The headquarters of this company is located in Switzerland. Liebherr is a German company composed of several divisions: mobile cranes, tower cranes, mining, transport systems, consumer appliances, and machines. Currently, Liebherr holds the record for the highest and most powerful crane in the world. Its range of equipment also includes excavators of various sizes, dump trucks, tractors, and loaders.
Sany Heavy Industry
Sany is currently ranked as the sixth manufacturer of heavy machinery in the world. It also operates nationally but is headquartered in China.
Zoomlion Crane
Zoomlion is another Chinese company on this list, and they produce sanitation equipment in addition to the standard machinery used in construction. They are the main manufacturers of construction equipment in China. A decade ago, they acquired CIFA, a European heavy equipment company that improved its reputation in the field of construction equipment manufacturing.
Terex Equipment
This US company also manufactures and supplies a variety of solutions for various industrial applications, such as construction, mining, transportation, energy, and energy production. Its main products are cranes, machines for the handling and transport of materials, construction platforms and materials processing machines.
John Deere
The last American company on this list is John Deere. They manufacture a wide range of agricultural machines, as well as machines used to cut and process wood. They specialize in equipment used for construction, as well as in small-scale items, such as lawnmowers.
Doosan Machine
This is the only South Korean company included in the list of the main manufacturers of cranes and other construction equipment. They are a promising company that is currently making a mark in manufacturing with a range of high-quality construction machines and equipment. They can compete with other recognized companies with decades of experience in the field by providing a diverse selection of multifunction machines suitable even for the harshest working conditions.
JCB Crane
Although JCB is proud to still be a family business based in Staffordshire (United Kingdom), its cranes are used on 6 continents and are manufactured in 22 locations in the United Kingdom, Brazil, Germany, China, North America, and India.
Therefore, it is not surprising that they are world leaders in the manufacture of construction equipment, such as backhoes and telescopic handlers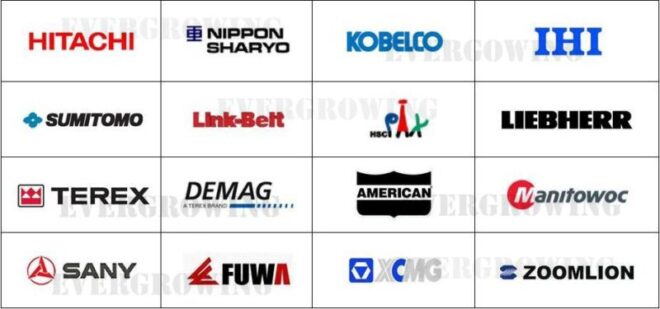 Crane manufacturers in USA
Overhead crane is a machine used to lift heavy loads that are equipped with parallel runways with a traveling bridge and a hoist and is operated manually. It is majorly used to carry out loading and unloading activities in various manufacturing and storage industries. Overhead crane is a machine used to lift, displace, and move heavy & bulky loads in the industrial environment. It is equipped with parallel runways with a traveling bridge and a hoist. The lifting component of a crane mounted on a beam moves in multiple directions.
The key factor that drives the growth of the global overhead cranes market is an increase in government investment for infrastructure development. Moreover, minimized labor cost and reduced product damage have boosted the demand for overhead cranes in various industrial applications. Furthermore, various industries are investing in the domestic manufacturing sector, which is anticipated to provide lucrative growth opportunities to small players in the market. In addition, overhead crane reduces the operational time and automated system used in overhead crane increases the precision of work, thereby increasing the demand for overhead cranes. However, the lack of skilled operators and high lead time in the supply chain are expected to hinder market growth.
Gorbel
Gorbel®, Inc. is one of the top industrial crane's manufacturers in the industry. Our manufacturing experience allows us to continue developing new riveting technology. It's impossible to compare others with Gorbel's patented technology and driving force in the industry with GForce® & Easy Arm™ Intelligent Assist Devices, PIVOT PRO™, and Tarca® Systems.
Konecranes
The superior ruggedness, dependability & know-how Konecranes puts into their custom overhead cranes, rebuilds & mods means customers get highly engineered machines that outperform & outlast in even the toughest conditions. Built for your application, we offer single & double girder cranes, hoists, runway systems, crane components & installation. The lowest owning/operating cost of any overhead crane!
Engineered Material Handling
We are a crane manufacturer you can trust. Engineered Material Handling has a long history of successful crane manufacturing and our teams can create solutions for a number of industries including shipbuilding, concrete processing, heavy equipment repair, metal service centers, galvanizing plants, power plants, plastic injection mold manufacturers, wastewater treatment services, automobile manufacturing, and much more.
Tri-State Overhead Crane
Tri-State Crane and Hoist is a leader in the design and manufacture of overhead bridge cranes. We have been providing bridge cranes for sale for over 50 years to the Midwest and beyond. We have shipped equipment to all 50 states and around the world. We design and manufacture our systems in the house at our 40,000 square feet facility located in Bridgeton, MO.
Biggest Crane in the World
Why did Caterpillar move to Chicago?
Caterpillar did not receive any incentives from the village of Deerfield or the state. The mining and construction equipment-maker announced in January that it would relocate its headquarters to the Chicago area, saying the move would make it easier to meet with its global customer base.
What products does John Deere make?
John Deere is the brand name of Deere & Company, an American corporation that manufactures agricultural, construction, and forestry machinery, diesel engines, drivetrains (axles, transmissions, gearboxes) used in heavy equipment, and lawn care equipment.
What is SANY Heavy Industry?
Today, it is the largest manufacturer of construction machinery in China and No. 5 in the world. SANY has 20 industrial parks in China and 5 industrial parks outside of China, respectively in the US, Germany, India, Brazil, Indonesia.
Who owns the biggest crane in the world?
To find the cranes that really stand out, we should also consider the nature of the work the crane is built to do. Let's take a look at 4 contenders for most powerful crane in various categories. Four of the Baddest of Them All:

1. Liebherr Mobile Crane
Category: Mobile
Lifting Capacity: 1,200 metric tons
2. SSCV Thiaf
Category: Crane vessel
Lifting Capacity: 14,200 metric tonnes
3. Taisun Gantry Crane
Category: Gantry
Lifting capacity: 20,000 metric tons
4. Kockums "Tears of Malmö" Crane
Category: Gantry
Lifting Capacity: ???… unknown
What is the largest crane in the United States?
The Liebherr LTM 11200-9.1, built by the German company Liebherr Group, is the most powerful mobile crane ever built. It also has the longest telescopic boom in the world, which extends fully to 100 meters. It's set on a double cab truck and can lift 1200 metric tons – that's nearly 700 automobiles.
What are the different types of cranes?
The Different Types Of Cranes Used In Construction:
– Mobile Cranes.
– Telescopic Crane.
– Tower Crane.
– Truck Mounted Crane.
– Rough Terrain Crane.
– Loader Crane.
– Overhead Crane.
The most read
More on this story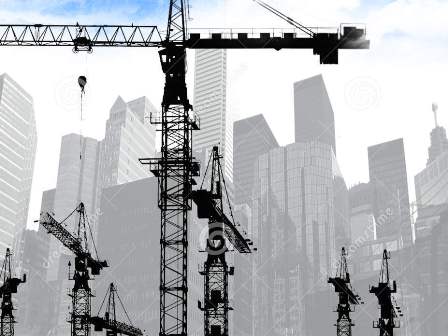 What is a crane?
How Cranes Work: What is a crane? history, types of cranes, hydraulic crane, telescopic, hydraulic system, titan truck, hoists. Crane Driver.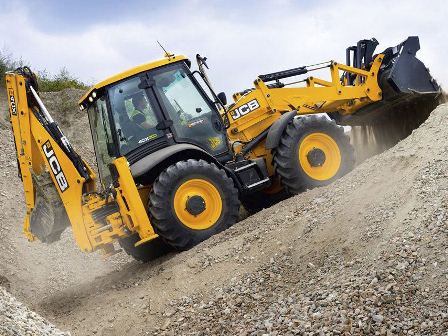 What is a backhoe?
WHAT IS A BACKHOE LOADER? brands and models: caterpillar tractor, attachment, machine excavator, Tractor with loader and backhoe, Cat, Deere.
Categories construction craneSours: https://www.gruasyaparejos.com/en/construction-crane/crane-manufacturers/
TOP CRANE Hoist In Action #crane #EOT_crane #single_girder_crane
Top 100 largest North American crane companies
The American Cranes & Transport ACT100 Index of North America's top crane-owning companies saw substantial growth over the past year. The top 100 companies added 182,796 tons of capacity for a total capacity of 2,618,656 tons. For the second year in a row, the ACT100 charted growth in almost every category we rank.
In 2018 the ACT100 index was 2,495,860 tons and it was 2,365,977 tons in 2017. This growth can be attributed to three factors: sustained economic growth in North America, mergers/acquisitions by the top 10 companies on the list and the addition of several new, higher capacity cranes by the larger-scale companies.
In 2018 our ACT100 reported 3,113 crawler cranes, as compared to this year's 3,198, a net gain of 85 crawlers. Last year this category was down by 111 units over 2017, so there seems to have been an improvement in new crawler sales.
This year there were 16,347 mobile cranes on the ACT100 as compared to 15,944 last year, a net gain of 403 units. There were 15,579 units in 2017. Last year 365 new mobile cranes were added.
This year's ACT100 has 106 companies on the list due to six ties in ACT index.
For the 14th time, Maxim Crane Works is Number 1 on the ACT100 with an ACT index of 698,535, up from 693,464 tons total capacity last year. Maxim is still in an acquisition mode, for both new cranes and companies. Maxim shows a total crane fleet of 3,229, which includes 2,715 mobile cranes and 505 crawlers. Last year the company reported 3,145 cranes – 2,650 mobile units and 495 crawlers.
The largest crane on the ACT100 is Mammoet's 5,000-ton capacity PTC 200 DS. Other heavy lift cranes on the ACT100 are the 3,000-ton capacity Lampson LTL-3000, the 2,535-ton capacity Manitowoc 31000 owned by Maxim and the 2,500-ton TC-36000 Versa Crane owned by Deep South Crane & Rigging. In the top 10 largest capacity cranes, Liebherr had the most on the list with eight. The Liebherr LR 11000 appears to be the most popular heavy lift crane on the ACT100.
NEWSLETTER
Delivered directly to your inbox, World Crane Week Newsletter features the pick of the breaking news stories, product launches, show reports and more from KHL's world-class editorial team.
SUBSCRIBE FOR FREE
Sours: https://www.americancranesandtransport.com/main-navigation/top-100-largest-north-american-crane-companies-/138739.article
Manufacturers top crane
Top Worldwide Manufacturers in the Crane Industry
The globalcrane market size reached US$ 46.80 Billion in 2020. As per the analysis by IMARC Group, the top crane companies are focusing on designing cranes that can efficiently fulfill various industrial needs, such as performing complex lifting and lowering tasks in hazardous environments. They are also making continuous improvements and enhancing the fuel efficiency of cranes, which helps reduce their operational costs. Looking forward, the market value is projected to reach US$ 59.82 Billion by 2026, exhibiting a CAGR of 4.57% during the forecast period (2021-2026).
Request Free Sample Report: https://www.imarcgroup.com/crane-market/requestsample
Cargotec Oyj
Establishment: 2005
Headquarter: Helsinki, Finland
Cargotec Oyj provides material handling equipment for loading and unloading goods through core brands Kalmar, Hiab, and MacGregor. Kalmar offers ship-to-shore cranes, shuttle carriers, container handlers, and other equipment to port/terminal, distribution, industrial, and defense hubs. Hiab's on-road load handling lineup, including truck-mounted forklifts, is used by manufacturers and transportation, waste-handling, and rental companies. MacGregor specializes in cargo handling equipment (hatch covers and offshore cranes) for marine transports and offshore activities. Europe, the Middle East and Africa account for about 50% of Cargotec's sales.
Konecranes Oyj
Establishment: 1994
Headquarter: Hyvinkää, Finland
Konecranes is a global manufacturer of cranes, forklifts, trucks, load manipulators, and other heavy-duty and light lifting equipment under its own name and brands such as SWF, Sanma, R&M, and Verlinde. It is also a global leader in maintenance, inspection, and repair services for cranes and machine tools. It serves a wide range of industries, including automotive, general manufacturing, intermodal and rail, mining, nuclear, oil and gas, paper, ports, power, and steel. In 2016, the company agreed to sell its German business, Stahl, to US company Columbus McKinnon for around US$240 million.
Liebherr-International Deutschland GmbH
Establishment: 1949
Headquarter: Kirchdorf, Switzerland
Liebherr-International Deutschland GmbH designs, manufactures and supplies construction machinery globally. The company's products include tower cranes, wheeled loaders, truck cranes, hydraulic rope excavators, hydraulic excavators, pipe-laying machines, dumper trucks, crawler tractors and loaders, concrete mixing plants and truck mixer models. The company also provides services such as the supply of spare parts and components, logistics, rental and hospitality. It operates production plants in Austria, Brazil, Bulgaria, China, France, Germany, the UK, India, Ireland, Mexico, the Russian Federation, Spain, Switzerland, Thailand and the US. Moreover, Liebherr has hotels across Ireland, Austria and Germany.
The Manitowoc Company, Inc.
Establishment: 1902
Headquarter: Milwaukee, United States
The Manitowoc Company (MTW) manufactures lifting equipment such as tower cranes, mobile telescopic cranes, lattice-boom crawler cranes, and boom trucks. They are used in construction and mining operations, petrochemicals, utilities, and energy projects. The company operates through about 20 facilities spanning 20 countries. In early 2016, MTW spun off its former foodservice segment, which supplied a slate of ice-making and beverage-dispensing machines, as well as food prep and heating equipment.
Terex Corporation
Establishment: 1970
Headquarter: Westport, United States
Terex Corporation makes a variety of cranes, aerial platforms, and materials processing equipment. The company makes aerial lifts, from articulating to telescopic booms, used in industrial and construction overhead jobs. It also makes cranes and specialty equipment such as wood processing, biomass, and recycling equipment. Terex products are sold in more than 100 countries worldwide to the construction, forestry, recycling, and utility industries under the Terex, Genie, and Powerscreen brands. About 55% of Terex's sales come from North America.
XCMG Group
Establishment: 1989
Headquarter: Xuzhou, China
XCMG Construction Machinery Co., Ltd. is primarily engaged in manufacturing heavy machinery and equipment used mainly by the construction industry. These equipment and machinery include bulldozers; concrete mixers; cranes, except industrial plant overhead and truck-type cranes; dredging machinery; pavers; and power shovels. The company also offers manufacturing forestry equipment and specialized equipment similar to those used by the construction industry, such as elevating platforms, ship cranes and capstans, aerial work platforms, and automobiles wrecker hoists.
American Crane and Equipment Co.
Establishment: 1972
Headquarter: Eastern PA, United States
American Crane & Equipment Co. is primarily engaged in the wholesale distribution of construction or mining cranes, excavating machinery and equipment, power shovels, road construction and maintenance machinery, tractor-mounting equipment and specialized machinery and equipment used in the construction, mining, and logging industries. It has one of the largest floor-type horizontal boring mills in the Northeastern United States and an onsite 200-ton load testing tower. The company's three plants feature a 226,000 sq ft combined manufacturing space capacity and 150-ton lifting capacity.
Badger Equipment Company (Manitex International, Inc.)
Establishment: 1945
Headquarter: Winona, United States
Badger Equipment Company is a leading provider of engineered lifting solutions. The manufacturing units of the company are located in several facilities in North America and Europe. The Company serves a broad range of customers, including commercial, military and governmental, across the world, through a dealer network. In 2009, Manitex International Inc. acquired Badger Equipment Company for US$ 3 Million.
Broderson Manufacturing Corp.
Establishment: 1973
Headquarter: Lenexa, United States
Broderson Manufacturing Corp. designs, manufactures, and markets industrial and rough terrain cranes. The company manufactures cranes of different carrying capacities, as well as renders parts and maintenance services. Broderson Manufacturing sells its products worldwide. Today, Broderson offers cranes for plant, facility and project site requirements in a wide range of industries such as oil refineries, petrochemical plants, mining (domestic and offshore), pulp/paper mills, large mechanical contractors, auto manufacturing and power plants.
IHI Construction Machinery
Establishment: 1952
Headquarter: Tokyo, Japan
IHI Construction Machinery, a Japanese manufacturer, manufactures and sells mini excavators, cranes, crawler carriers, and other construction machinery, offering top-notch products and services in Japan and abroad. The company (formerly Ishikawajima-Harima Heavy Industries) generates 49% of its revenue from medium-sized operations. It specializes in making items for energy and resources (boilers, engines, gas turbines, nuclear power plant parts, radioactive waste management) and aero engine and space (jet engines, rocket and satellite systems). Other businesses include logistics, shipbuilding, agricultural machinery, and real estate. IHI, which altogether boasts more than 140 subsidiaries, operates in Japan through manufacturing centers, branches, and sales offices. IHI Construction machinery is a subsidiary of IHI Corporation. In 2016, IHI Corporation (IHI) agreed to transfer all the shares in its wholly-owned IHI Construction Machinery Limited to Kato Works Co., Ltd.
Link-Belt Cranes
Establishment: 1880
Headquarter: Lexington, United States
Link-Belt Cranes is a leader in the design, manufacture and sales of telescopic and lattice boom cranes. The company's core production base and center for worldwide operations is its 770,000 sq. ft. manufacturing facility in Kentucky. With major expansion plans over the last ten years, along with the continuous improvement philosophies, this facility has emerged as the most modern crane facility in North America.
Kobelco Construction Machinery Co., Ltd.
Establishment: 1999
Headquarter: Tokyo, Japan
Kobelco Construction Machinery Co., Ltd. is primarily engaged in manufacturing hydraulic truck cranes, excavators and fracturing nibblers. The company aims to build construction machinery that is friendly to both people and the planet while featuring outstanding environmental performance. Today, Kobelco excavators are built at Kobelco's state-of-the-art factory in Hiroshima, Japan. Their advanced technology and features include superior fuel efficiency, an integrated Noise and Dust reduction cooling system (iNDr) and advanced hydraulics for powerful, high performance.
About IMARC Group: IMARC Group is a leading market research and consulting company that offers management strategy and market research worldwide. The company has done multiple projects on the crane industry, which has enabled clients to set up and expand their businesses successfully. Some of the company's offerings include:
Market Research

Plant setup

Plant Expansion

Marketing and sales

Procurement and Distribution

Innovation and Product Development
Sours: https://www.imarcgroup.com/crane-market-manufacturing-and-transport-industry
World Top 10 Monster Crane Organisation in 2020
Top Overhead Crane Manufacturers and Suppliers in the USA and Globally
Overhead cranes, also known as bridge cranes, suspended cranes, or overhead traveling cranes, are reliable and efficient material handling machines that can replace multiple forklifts, reducing the need for human intervention and labor costs, and, therefore, increasing workplace safety.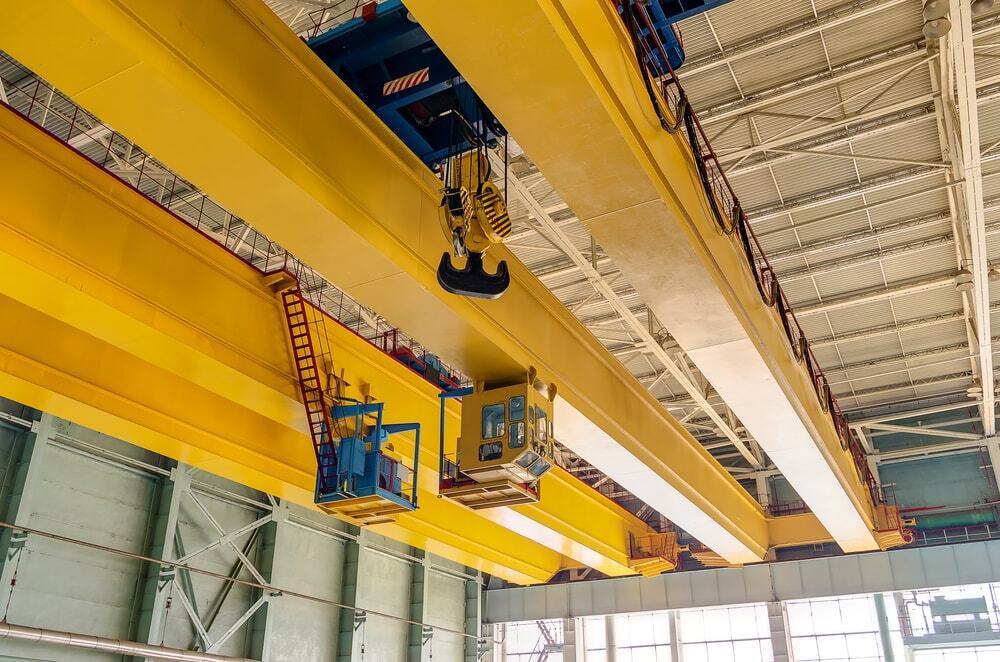 Image credit: Shutterstock/Muph
The global industrial overhead cranes market size is estimated to reach $5.76 billion by 2025, and, thanks to the growing automotive sector, and increasing government investments for development of infrastructure, is projected to grow at a CAGR of 5% between 2019 and 2025, with the Asia-Pacific region expected to dominate the market.
An overhead crane has a hoist that is set on a trolley that moves along one or two parallel runways. The runway beams, which are often mounted along the sidewalls of a factory or assembly area, move at angles along elevated or ground level tracks, or along rails mounted against two long walls. Often used for factory work and in the steel industry for lifting very heavy loads, overhead cranes usually have either single or double beam construction. For businesses that regularly rent mobile cranes for moving heavy process equipment, buying and installing their own overhead crane might prove to be a more cost-effective alternative in the long run, and we've put together this helpful guide with some of the best overhead crane manufacturers and suppliers in the USA, as well as internationally.
Top Overhead Crane Manufacturers and Companies in the USA
The below table contains information on some of the top overhead crane manufacturing companies and suppliers in the USA on Thomasnet, ranked by annual sales. Additional details on each company's headquarters location, and the number of employees are also included, as well as summaries of company activities below.
Information from Thomasnet.com, owler.com, dnb.com, manta.com, zoominfo.com, wikipedia.org, and company websites.
USA Overhead Crane Company Summaries
Terex Corporation is a large company with a machinery and industrial product history dating back as far as 1933, selling a vast variety of cranes from rough terrain, light towers, and telehandlers, to bulk handling, crushing and screening, and overhead cranes.
Columbus McKinnon Corporation has been around for over 150 years, providing lifting and smart motion control technology, including hoisting and lifting equipment, crane system, rigging equipment, power and motion technology, and process fluid transfer technology systems.
Mazzella Companiesspecializes in lifting, rigging, warehouse, and metal roofing solutions, and their website even offers an overhead crane e-book to help you select the right type of overhead crane for your business.
Gorbel Cranes has a comprehensive line of crane technology, ergonomic lifting, and fall protection products for material handling, designed to make work in a warehouse easier, and safer.
Brehob Corporation has three divisions — electric, air compressor, and crane and hoist — operating in seven regions across the Midwest.
American Crane and Hoist Corp provides custom and standard engineered cranes, monorails, hoists, and winches for customers all over the world, offering a variety of top-running overhead cranes, underhung overhead cranes, and overhead crane components.
Ergonomic Partners is based in Missouri, and manufactures single and double girder top running and under running bridge cranes, double girder gantry cranes, monorail patented track cranes, and jib cranes, liaising with the customer to develop the right type of equipment for their space.
Engineered Material Handling Inc (EMH) designs, manufactures, and distributes a complete line of overhead material handling equipment, including single and double girder top or under running overhead cranes, and even custom overhead cranes, for loads from 35 pounds to 300 tons.
Overhead Crane & Conveyor Service makes overhead cranes, jib and davit crane systems, and monorail hoists, for an array of applications including water treatment, military, injection molding, metal stamping, and general manufacturing and storage.
Dearborn Overhead Crane has been in the bridge crane manufacturing business since 1947. Other products include jib cranes, gantry cranes, work station cranes, hoists, and crane kits and accessories.
Top International Crane Manufacturing Companies and Suppliers
The below table contains information on some of the top international overhead crane manufacturing companies and suppliers, ranked by annual sales. Additional details on each company's headquarters location, and the number of employees are also included, as well as summaries of company activities below.
| | | | | |
| --- | --- | --- | --- | --- |
| | Company | Headquarters | No. of Employees | Annual Sales |
| 1. | Sumitomo Heavy Industries Ltd | Japan | 22,543 | $7 Bil |
| 2. | Konecranes | Finland | 16,371 | $3 Bil |
| 3. | Cargotec | Finland | 11,987 | $3 Bil |
| 4. | Weihua Group | China | 6,800 | $3 Bil |
| 5. | KITO Corp | Japan | 2,308 | $489 Mil |
| 6. | Eilbeck Cranes | Australia | 152 | $30 Mil |
| 7. | ABUS Kransysteme GmbH | Germany | 70 | $13 Mil |
| 8. | Mussell Crane Mfg. | Canada | 21 | $11 Mil |
Information from Thomasnet.com, owler.com, dnb.com, manta.com, zoominfo.com, wikipedia.org, and company websites.
International Overhead Crane Company Summaries
Sumitomo Heavy Industries Ltd is one of the largest integrated manufacturers of industrial machinery dating back to 1888. It specializes in the manufacturing of machinery components, precision, construction, and industrial machinery, environmental facilities and plants, and ships.
Konecranes is a leader in the global overhead crane industry with a large service network, a complete range of lifting equipment, and offices around the world, including Springfield, Ohio, in the USA.
Cargotec is a recognized leader in cargo and load handling solutions internationally via its three business areas — Kalmar (cargo handling equipment and automated terminal solutions, software and services), Hiab (products and equipment for loading, unloading and lifting), and MacGregor (sea engineering solutions and services).
Weihua Group has a large catalog of certified overhead cranes — heavy-duty single or double, casting, grab, intelligent steel-pipe distribution overhead cranes, overhead cranes for forging, electrolytic aluminum, and power plants, to name a few — and can also provide customers with customized services.
KITO Corp was founded in 1932 and has a large material handling equipment product portfolio which includes manual and electric products, overhead, gantry, jib, light, cleanroom, and custom cranes, and explosion-proof, twin-hook electric chain, and high-speed chain hoists.
Eilbeck Cranes has many offices all over Australia, including Sydney, Perth, Melbourne, and Brisbane, and offers an array of overhead cranes, jib cranes, electric wire rope hoists, and chain hoists.
ABUS Kransysteme GmbH manufactures cranes and crane solutions in Germany, i.e. overhead traveling cranes, HB systems, jib cranes, lightweight mobile gantries, wire rope hoists, electric chain hoists, and components and accessories.
Mussell Crane Mfg. is a Canadian material handling equipment and machining distributor, servicing the commercial, military, and government sectors. Products include hoists, trolleys, end trucks, and under hook attachments.
Top Diversity Ownership Manufacturers of Overhead Cranes
Companies qualifying for minority ownership certification are at least 51% owned, operated and controlled by a member of a minority group. The below table lists several suppliers in the USA with this qualification, and also some small and disadvantaged businesses, and veteran-owned, and woman-owned overhead crane manufacturing companies in the USA on Thomasnet, ranked by annual sales in US dollars. Additional details on each company's headquarters location and the number of employees are also included, as well as summaries of company activities below.
Information from Thomasnet.com, owler.com, dnb.com, manta.com, zoominfo.com, wikipedia.org, and company websites.
Diversity Ownership Overhead Crane Company Summaries
American Crane and Equipment Corporation is a small business enterprise based in Douglassville, Pennsylvania, providing standard equipment from their extensive catalog, or complex custom equipment, components, and parts to suit a customer's needs.
Material Flow & Conveyor Systems Inc.is a small business enterprise manufacturer, importer, general contractor, and wholesaler of a wide variety of material handling products, such as cranes and hoists, aerial lifts, carts, dock equipment, and forklifts.
Air Technical Industrieswas established in 1964, manufacturing material handling and automated equipment. It is a veteran-owned business servicing many industries including general manufacturing, energy, petrochemical, aerospace, defense, food, and automotive, and products include cranes, lift tables, and upenders.
Advanced Overhead Systems has won the Southeast Regional Crane Builder of the Year award 13 times, as well as other awards. Crane and hoist services extend from design, fabrication, electrical work, and installation, to commissioning, and testing. It is a veteran-owned company based in Florida.
Southland Equipment Service provides bins, carts, conveyors, cranes, drums, forklifts, hoppers, safety equipment, and shipping supplies. It is a locally owned and operated, woman-owned small business in Columbia, South Carolina, that also offers rentals, and repair and service solutions.
Wallace Cranes is a woman-owned company is based in Malvern, Pennsylvania, with over 60 years of experience designing, manufacturing, and distributing gantry, tripod, forklift, and jib cranes, as well as crane accessories, for its worldwide clientele.
J. Herbert Corporation is an overhead crane and hoist specialist woman-owned small business with headquarters in Florida. In addition to hoists and cranes, you can also find monorails, trolleys, winches, and other material handling equipment and accessories, such as lift tables, and lifting magnets, on its product list.
Harriman Material Handling's catalog includes bridge cranes, crane runway systems, jib cranes, monorails, gantry cranes, hoists, lifting devices, and fall protection equipment. This women's business enterprise also provides crane installation services, system inspections, load testing, runway surveys, and maintenance programs.
Trademark Hoist & Crane is a California-based, minority-owned, small disadvantaged business specializing in material handling solutions. Bridge cranes, gantry cranes, jib cranes, monorails, hoists, and workstation cranes are a few of the products on offer.
The Bartholomew Company is a minority-owned, woman-owned, and small disadvantaged business established in 1949 in New York, specializing in overhead crane and hoist services for the metropolitan New York area.
Overhead Crane Manufacturers and Companies — Summary
Above we have outlined some of the top overhead crane manufacturing companies in the United States and around the world, and also diversity ownership companies, including minority-owned, small and disadvantaged businesses, veteran-owned, and woman-owned businesses, by annual sales. We hope this information has been helpful to you in your supplier search. To find more manufacturers of overhead cranes, and other types of cranes, including tower cranes, hammerhead cranes, telescopic cranes, mobile cranes, truck and trailer-mounted cranes, crawler cranes, and floating cranes, or to make your own custom shortlist of suppliers, feel free to visit Thomas Supplier Discovery, which has information on the different types of crane manufacturing.
References
Other Crane and Material Handling Articles
Other Top Suppliers Articles
Sours: https://www.thomasnet.com/articles/top-suppliers/overhead-crane-manufacturers-suppliers/
You will also like:
The best crane brands across the world are:
Liebherr
Cargotec
Konecranes
Manitowoc Cranes
Palfinger
1. Liebherr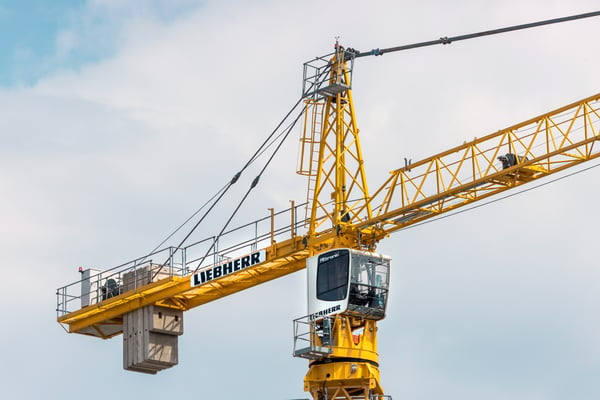 Liebherr is the top global crane company on the market today. Liebherr was founded in 1949 with headquarters in Switzerland and Germany. As a family company, Isolde Liebherr and Willi Liebherr are the current CEO and chairman. Liebherr continues to increase revenue year by year with 2019 creating revenue of $11,750 million. The German manufacturer's range of wheeled mobile, crawler, port, and marine cranes are used in almost every industry across the world. Creating some of the biggest machines in the business they are synonymous with aerial movement.
2. Cargotec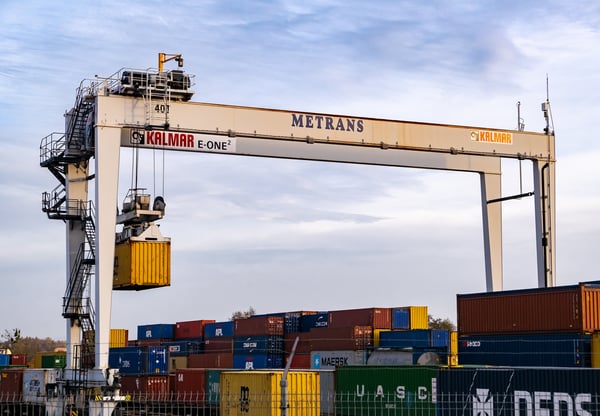 Cargotec is the second best global crane company operating in more than 100 countries. Cargotec was formed in 2005 when Kone Corporation split into two companies: Cargotec and new KONE. The current CEO is Mika Vehvilainen in the Finland headquarters who generated Cargotec revenue of $3,683 million in 2019 with around 12,500 employees. Cargotec comprises of three divisions called Kalmar specialising in port equipment, Hiab specialising in road equipment, and MacGregor specialising in sea equipment.
Need more work? Register your plant hire company on iSeekplant for free:
3. Konecranes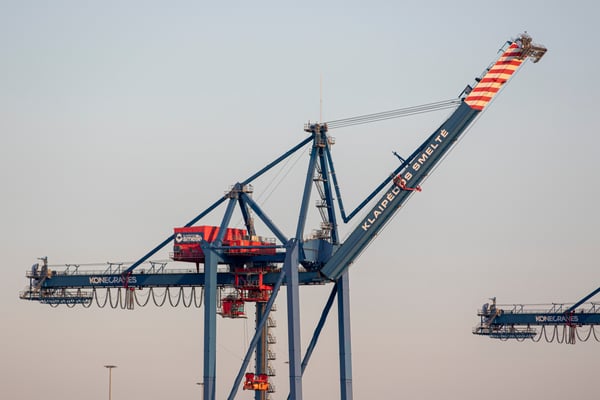 KONE Corporation was established in 1910 with an electrical motor repair shop, which then evolved into Konecranes. The Konecranes headquarters is located in Finland with their current CEO Rob Smith. Konecranes reported revenue of $3,326 million in 2019 from their wide range of lifting solutions. These lifting solutions include workstation lifting systems, overhead cranes, hazardous environment cranes and hoists, container handling equipment, mobile harbour cranes, shipyard cranes, bulk handling cranes, and lift trucks.
4. Manitowoc Cranes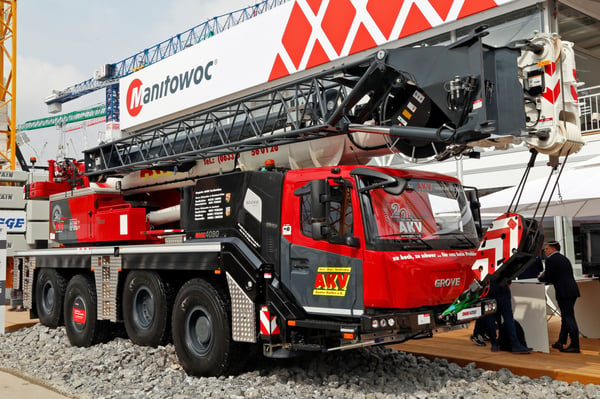 Manitowoc Cranes began during 1902 as a crane company in the United States. With the current CEO Barry Pennypacker, Manitowoc Cranes has produced five brands of cranes: Grove, National Crane, Shuttlelift, Manitowoc, and Potain. Manitowoc Cranes saw its revenue increase to $1,880 million in 2019 with their exceptional lifting solutions via crane boom trucks, boom crawler cranes, mobile telescoping cranes, carrydeck cranes, and tower cranes.
5. Palfinger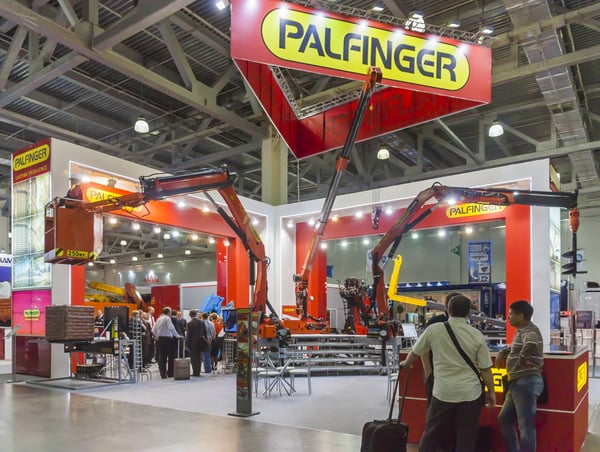 Palfinger is an Austrian crane manufacturer that was established in 1932. CEO Andreas Klauser announced in December 2018 that Palfinger planned to strengthen its collaboration with Sany, China-based crane company, to implement a structural improvement that would generate rapid company expansion. As a result, Palfinger had revenues exceeding $1,750 million in 2019.
Hire a Crane Today!
iSeekplant is the largest online marketplace for construction equipment hire in Australia. For crane hire across Australia, browse our wide range of crane suppliers. We cater to those in Brisbane, Sydney, Melbourne, Canberra, Perth, Darwin, Adelaide and beyond! So get in touch for the most competitive hire rates in the industry today. Alternatively, call us on 1300 691 912 or email us at [email protected]
To keep up to date with all of the latest industry and project news, subscribe to iSeekplant's Flapping Mouth blog below!
Sours: https://blog.iseekplant.com.au/blog/best-crane-brands
5
6
7
8
9