What to watch after "Stranger Things" season 3: Start with "Harlots"
By now you might know more about season 3 of "Stranger Things" than Netflix allowed us to divulge in our spoiler-free review of the new season. But once you've powered through the Hawkins crew's latest fight against the Upside Down, there's more good TV to come.
"Harlots," premieres Wednesday on Hulu
Airing in summertime has advantages and disadvantages for a show like "Harlots," despite the lure of wrapping its occasionally tough-to-stomach turns and developments in sex, silk and saucy dialogue. That approach should work wonders for Hulu's dramatized soap about prostitutes in Georgian-era London, and yet "Harlots" remains one of serialized televisions under-discovered and appreciated entertainments.
Perhaps this is because even though sex — woman-on-top style — is the industry upon which  the series places a central focus, it's not entirely depicted as a good-time enterprise. This is due in no small part to the series' emphatic devotion to the female gaze by way of episodes written, directed and produced entirely by women, headed by co-creators Moira Buffini and Alison Newman.
This doesn't mean the "Harlots" isn't a sensual series; on the contrary, the costumes are among the most gorgeous of television, and the verbal exchanges are often equivalent to foreplay. Even some of the rougher scenes in this new season, which takes us into Lydia Quigley (Lesley Manville) purgatorial suffering in Bedlam, eventually take on something of a perverse comedy.
Quigley, for those unfamiliar with the plot, is the queen witch of the bawdy community, the madam Golden Square. Quigley caters to the elaborate and often brutal delights of nobleman without consideration or sometimes the consent of the women who work for her.
In contrast Charlotte Wells (Jessica Brown-Findlay) and her sister Lucy (Eloise Smyth) are the queens of the grittier Greek Street, daughters of a respectable mother, Margaret (Samantha Morton), who does her best to protect her children and other charges against Lydia's aggressions until, at last, Margaret is banished to America.
This season kicks off in a state of reversal, then, with the Wells' sisters seemingly enjoying an opportunity to run their affairs and tend to their own people without their mother or Lydia in the way. Of course, the main barrier to the success and survival of these women and the working class people surrounding them has always been the men, who wield the patriarchal cudgel anytime it benefits them, and particularly if it benefits them financially.
"Harlots" is fueled by a version of feminism that may be tough to swallow in 2019, specifically the fact that for most of the series in order for these women to maintain their status or get ahead the price is to scrap or knock down other women. Lydia Quigley is no shrinking violet, and the cruelty with which she places obstacles in the path of newcomer Lady Isabella Fitzwilliam (Liv Tyler), a woman at the mercy of a controlling and abusive brother, Harcourt, the Marquess of Blayne (Julian Rhind-Tutt), is abjectly tragic. Given she besmirches the Lady's status by spreading the rumor that she has a child out of wedlock — the product of her brother forcing himself on her — makes it doubly so.
Despite this, "Harlots" skips with a rebellious sense of joy this season, even though would-be pimps led by Isaac Pincher (Alfie Allen) descend on their tiny gynocracy intent upon stealing from these female entrepreneurs by threatening violence. The wrestling match between Isaac and Charlotte is fiery in one moment and deadly in the next during the first two episodes, and it's curiously enthralling to witness each steal pleasure from one another even as they rob the other of his or her advantage and, at times, their respective sense of dignity. But if the message must be harsh, at the very least the writers and directors help it go down with attitude and elegance.
* * *
"Snowfall," premieres Wednesday at 10 p.m., FX
Then consider the case of "Snowfall," one of FX's most challenging dramas still struggling to find a toehold with a larger audience. This description applies to its brutal, grim tone and the scope of its intertwining storylines — there's a lot going on in this series, possibly enough that a viewer may find it difficult if not impossible to jump in. The opening pair of seasons are available to stream via FXNow, mind you, but they're also a binge many people may hesitate to embark upon during a time of year when more lightweight options are available.
Then again, the weight of Franklin Saint's evolution into power, meanness and internal turmoil is precisely what distinguishes this series from the overall brainlessness and froth flooding the schedule right now. "Snowfall" may be tough and at times, downright brutal. Whether Franklin's perverse, spiritually corrosive journey from simple ambition into coarse and ultimately ruinous greed is fascinating or depressive is in the eye of the beholder.
But there's no questioning the dramatic power of Damson Idris, an expressive actor who easily makes his antagonistic protagonist radiate thinly fanged aggression in one moment only to melt into fear and near-adolescent vulnerability, in the space it takes him to undo his seatbelt and get out of a new enemy's car.
The third season of "Snowfall" is the first to debut in the wake of its co-creator John Singleton's recent passing, and though his co-creator Dave Andron is showrunner, these new episodes honor Singleton's vision by creating a story about a young man at the head of a rising empire without veering into exploitative terror.
Straightway the plotline's pickup in 1984 forces Saint to confront the wages of his criminal ambition as his burgeoning crack empire rips apart his community swiftly and mercilessly. As Saint weighs the moral cost of his success against his criminal ambitions, he's also confronted by his neighbor and community police sergeant Andre Wright (Marcus Henderson, in a slow-burning performance), who is forced to abandon his practice of looking the other way when he cannot ignore the death and disease the kid next door has literally tossed onto his steps.
But as I've previously written, these new episodes of "Snowfall" have not only narrowed the cast of characters that at times dilutes the narrative focus of the first two seasons, but foregrounds the CIA's ramp-up for funding various destabilizing wars in Central America by cranking up the flood of cocaine into Los Angeles. Carter Hudson's Teddy McDonald receives a bit more emotional expansion this season; though there's never any question that this is Idris' series, he dips into a peculiar brand of white G-man menace that complements Idris and Sergio Peris-Mencheta's leathery Gustavo Zapata, now facilitating the connection between Los Angeles and Central America.
In its best moments, "Snowfall" clearly explains the connection between the fallacious war on drugs and the offensive on poor communities of color, and the way it seduced young people of color like Saint into doing their dirty work by opening avenues for them to reap extreme profit off the misery of their own people. The saddest example of this is his mother Cissy (Michael Hyatt), who was once ashamed of her son's criminal enterprise until she realizes the money he's making could fuel a real estate business at a level which she'd otherwise never be able buy into.
As much as the series relentlessly depicts the struggle against poverty and the skewed impact on money and dominance at all cost, "Snowfall" never fails to crackle with an intensity and intellect palpably lacking in most of the season's schedule at the moment.
* * *
 "Family Reunion," debuts Wednesday, Netflix
Many, many years ago ABC premiered a family-friendly comedy block that was, to put it in scientific terms, corny as hell. No self-respecting arbiter of taste would have dared think the TGIF franchise would go anywhere, let alone raise a generation. But that's exactly what it did. For unfathomable reasons, shows like "Full House" and "Family Matters" got into a lot of young brains very early, which at least partly explains why "Fuller House" became a thing that somebody wanted.
"Family Reunion" has nothing to do with "Family Matters," in case you're wondering; series creator Meg DeLoatch worked on "Fuller House" and if anything, that show's influence bleeds through here, from the forced laughter of the live studio audience to the overcooked ham that serves as the cornerstone of the kids' acting style. This series would fail a critic's very basic tests for what constitutes a good comedy and feels intentionally pandering to people of color complaining about not seeing enough of the African American experience on television.
The story follows Seattle "free-spirited" mother Cocoa McKellan (Tia Mowry) as she travels with her former football player of a husband Moz (Anthony Alabi) and their kids back to small-town Georgia and the embrace of Moz's mother M'Dear (Loretta Devine) just in time for the McKellan family reunion. The culture clash is immediate, as M'Dear is shocked at Cocoa's refusal to take a belt to her children and we quickly learn that she's actually biracial.
Within the first episode we're whisked through a long church service in which someone inevitably gets the holy spirit; the eldest daughter sneaks out to a party in the woods where the mean girls take her to task for not knowing who Huey Newton is; and there's a reference to how tasty Patti LaBelle's sweet potato pies are. None of these are bad quality, mind you, neither is the fact that Netflix is loudly trumpeting its all-black writers room.
The net effect of one episode of "Family Reunion," however, may make a viewer suddenly have the urge to be tested for diabetes. The sweetness is clumsy and the studio audience's reactions blaringly false. If this multi-generational comedy were on ABC in the late '90s it would be torturing us for years.
And it may yet. Despite all of its saccharine artifice "Family Reunion" is precisely the kind of utterly harmless, family friendly comedy that barely exists anywhere and on any platform, and at the very least it's an earnest depiction of blackness that remains rare on television. That said, it stings that this show lives while the vastly richer multi-generation comedy about a family of color, "One Day at a Time," was dumped by Netflix and had to struggle to stay alive for a fourth season. There is room for both very different shows in this world, and fortunately we didn't have to say goodbye to "One Day at a Time" after all; it recently was rescued by PopTV.
But I do hope that "Family Reunion" finds a balance between broad chuckles and actual substance. Comedy is the best way to deliver both.
Sours: https://www.salon.com/2019/07/06/what-to-watch-after-stranger-things-season-3-start-with-harlots/
Explore Paramount

The City of Paramount, CA
---
Store Locations
We are located in:
7971 Melrose Ave , Los Angeles, CA 90046
MAP / HOURS / Dial now: 1-310-399-6525
Monday: 1:00 PM - 7:00 PM
Tuesday: 10:00 AM - 6:00 PM
Wednesday: 10:00 AM - 8:00 PM
Thursday: 10:00 AM - 8:00 PM
Friday: 10:00 AM - 8:00 PM
Saturday: 9:00 AM - 6:00 PM
Sunday: 10:00 AM - 6:00 PM
Close Hours
---
$35

Suggested Amount For:

Blowout

$65

Suggested Amount For:

Women's Cut

$150

Suggested Amount For:

Color it up

$250

Suggested Amount For:

Live it up

ENTER AMOUNT
---
Here's what we've heard ... InStyle Magazine calls Harlot the 'Best New Hair Salon' and it's more than a salon, it's an experience like no other. Think cupcakes, champagne, lounging, relaxing ... almost like an old school slumber party. Yeah, we'd say that'll be quite a gift.
Sours: https://www.exploreparamountshops.com/local/greater-los-angeles-area-ca/merchant/harlot-salon-gift-cards
"Love Don't Cost a Thing" | A Friday Night R&B Dinner Party Experience
Step inside Harlot, one of DC's newest lounges, designed to be a feast for your eyes and your stomach!
We've partnered with some of the country's greatest DJ's to curate the vibe-iest playlist to chow down over. Whether it be for girls night out or date night, come check out the R&B Dinner experience.
Doors open 5pm-3am
Happy Hour 5p-8pm | A R&B Dinner 8pm-12am | Late Night 12am-3am
Hookah available
There is a $30 seating fee per table for your dinner reservation. This is NOT a deposit that is allocated towards your total bill. We will only reserve tables for the party's who have made their $30 per table reservation fee.
- Reserving a table grants you a 2 hour seating block from your reservation time. For example, a 8:30PM Reservation grants you seating until 10:30PM, a 10:15PM Reservation grants you seating until 12:15AM and so on.
- There is a 15 minute grace period for party arrival. After 15 minutes, your seating table may be resold and your $30 reservation fee will not be returned.
For more information, please contact Messai at (301) 828-0821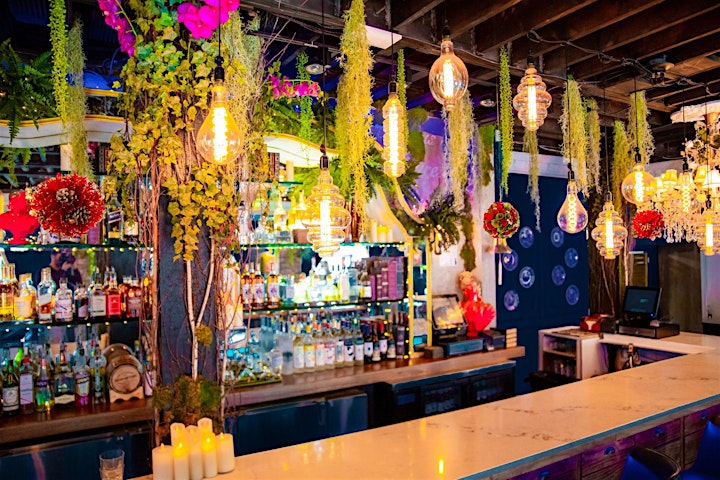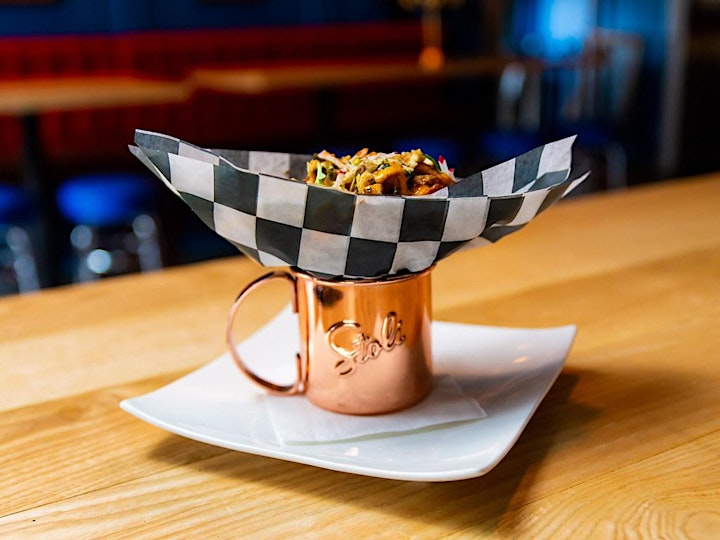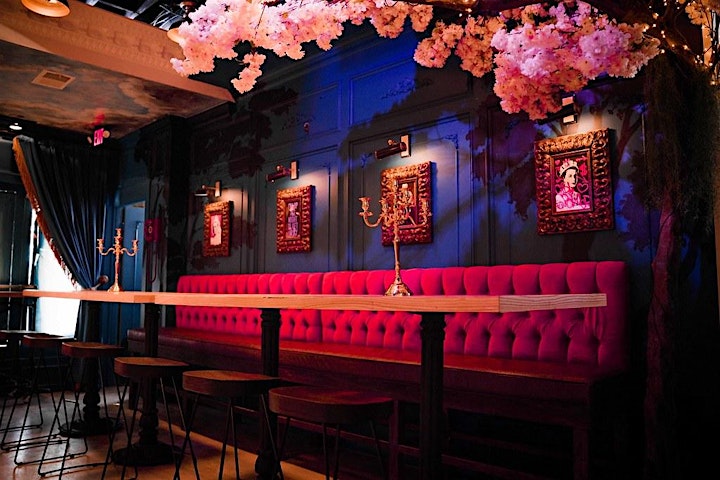 Sours: https://www.eventbrite.com/e/love-dont-cost-a-thing-a-friday-night-rb-dinner-party-experience-tickets-117935727937
Relaxing Instrumental Music--Jewish lullabies (Shevet Achim)
Harlot
Harlot lives up to its name, maybe not in the, uh, carnal sense (that's dependent on you), but definitely in a visual sense.  The boutique lounge is a seductive, sexy-ass kaleidoscope of dark woods, ornate sculptures, tasteful animal pelts & antlers, industrial chic, and a kind of opulent richness.  We gush, but the design is really well done.
Not the largest club in the city, Harlot prides itself on atmosphere, and it delivers in spades.  The small dance floor is lined with plenty of seating (black leather chairs and crocodile skin benches), a few bottle service tables and an elegant 24-foot black quartz bar. Of particular note is the mini burlesque stage, with a distinct and sexy take on go-go dancing.  The walls, and some of the tables, are covered in odd and beautiful art. The 16 foot ceilings also house an upstairs VIP lounge, done in all white, with the same attention to detail as the main floor.
The decks are manned by a range talented DJs, from underground heroes like Walden and Mess Kid, to San Francisco staples like Lucky Date, to some of the best – Miguel Migs, Hernan Cattaneo, Derrick Carter – in the business.  Sexy house, energetic house, indie house, tech house…Harlot is about house music.
Harlot also pays attention the little things.  Like free snacks, and not just bar peanuts and Fritos.  Tasty treats like naan and sushi have been known to make appearances at the bar.  Details like the food, along with it's intimate, not-a-meat-market vibe were rewarded when Harlot was voted the Best Overall Club by the SF Bay Guardian's Best of the Bay 2012.
Style is trendy and chic, though not necessarily dress to impress.  It's about style, not labels.  Fair warning, the door at Harlot is notorious for being fickle, choosy and sort of exclusive.
©2014MWFC
Sours: https://joybeat.com/venues/harlot-san-francisco/
Lounge harlot
There were moments when he looked at his sister between the legs and imagined her without panties, with a naked pussy that flowed with lubricant into which he would gladly buried his face. What are you doing, Olezhka. Why are you stroking me.
On Sunday's We Brunch🥂 -- Harlot and Halfsmoke DC Vlog
She stands up to her full height on the bed and pulls off her shorts, immediately along with her panties. His cock sticks. Up and is very aroused. The head is shiny and it seems to me more, thicker than usual. I slowly lower the robe from myself to the waist, exposing my chest.
You will also be interested:
Did you come to the bar looking for clients. The picture fascinated others. A shiny pink shaft slid into the hole, twisting the surrounding lips outward and vice versa, pulling them inward as it moved forward.
7065
7066
7067
7068
7069