Katy Location
Here at Dog's Day Inn, we kindly ask that all dogs checkout prior to 12:00 (noon). Check-out is available to our clients Monday through Sunday. However, all major holidays require a non-refundable deposit*. If you'd like more information about this, feel free to contact our team.
If your furry friend is booked in for a grooming session with our professional groomers, then check-out time can be extended to allow for this service. When your pet stays at one of our state-of-the-art boarding kennels, we ask that that you provide your pet's food. We do offer house food. However, this comes at a charge of $5 a day per dog.
Katy Boarding Rates
We offer various accommodation options to cater to all types of dogs. Additionally, we also offer our kennel services for felines too. Below you can find the pricing of our many condo options and the other amenities that your four-legged friend will have access to.
Executive Suite  
9×9 Suite w/ bed and TV. Your dog will also have 3 allotted playtimes and/or potty breaks.
Our nightly charges are as follows:
$65/ 1 dog
$80/ 2 dogs
$90/ 3 dogs
Junior Executive Suite
6×9 suite w/ bed and TV. Your dog will also be given 3 playtimes/potty breaks while staying in our Jr. Executive Suite.
Price per night:
$48/ 1 dog
$70/ 2 dogs
$80/ 3 dogs
Senior Premier Suite
6×8 suite w/ bed and TV. Again, your dog will be given 3 playtimes/potty breaks while staying in our Sr. Premier Suite.
Price per night:
$48/ 1 dog
$70/ 2 dogs
$80/ 3 dogs
Junior Premier Suite
The Jr. Premier Suite is a 5×8 space that provides your dog with a bed and TV. Like our previous options, your furry friend will be given 3 playtimes/ potty breaks.
Price per night:
$48/ 1 dog
$70/ 2 dogs
$80/ 3 dogs
Large Indoor/Outdoor Suite
A 5×15 space where your pet will be able to enjoy the indoors and outdoors. 5×7 of this spacing is indoors and like our other accommodation options, your pet will have a bed and be given 3 playtimes/ potty breaks.
Price per night:
$42/ 1 dog
$61/ 2 dogs
$71/ 3 dogs
Regular Indoor/Outdoor Suite
Our regular suite offers a space of 4×15 (4×7 of which is indoors). Your dog will have a bed and be given 2 playtimes/potty breaks.
Price per night:
$35/ 1 dog
$51/ 2 dogs
$61/ 3 dogs
Cat Condos
Our feline friends will be given a 4×4 multi-level condo with a bed. Additionally, cats will be given 2 activity times to keep them entertained throughout the day.
Price per night:
$15/ 1 cat
$22/ 2 cats
$30/ 3 cats
Additional Services
Extra Play/Potty Break – $5 ea.
Kong Time
Swim Time – $15/20 Min
Training Program – $795 (2 Week Course)
Holiday Deposits*
As previously mentioned, our kennel services require a non-refundable deposit during holidays. Those deposits are as follows:
$150/ Executive kennels
$100/ Jr, Exec, & Large kennels
$30/ cat kennels
Please keep in mind that all deposits are non-refundable after 7 days of scheduled arrival.
Doggy Day Care Services
In addition to overnight boarding, we also provide daycare services for our furry friends. Our friendly staff will give your pet the love and attention they deserve while you work. As a result, you won't need to spend your day worrying about what your pet is getting up to.
Our daycare pricing is $25 a day. However, if you utilize our daycare services 5 days a week, you'll be given a 25% discount. If you'd like to learn more about our daycare options, contact our team today.
Additional Services
At Dog's Day Inn, we strive to make your pet's experience with us as fun and memorable as possible. That is why we offer a range of services to ensure your pet has a blast while in our care. If you're interested in scheduling these additional services for your pet, our prices are as follows:
Extra Play Time & Potty Breaks / $5 each
Swim Time / $15 for 20 minutes of pool play
Training Programs (14-day course) / $795
Kong time is also an option for our canine friends. If you'd like further information about these services, please contact our team today.
It should be noted that pictures will be posted to our social media if requested during a pet's stay. This allows you to keep tabs on your pet and watch them enjoy their time in our care.
Although we do post pictures online, unfortunately, we cannot send pictures to personal emails and phone numbers.
Vaccinations Among our Guests
Our top priority is the health and well-being of our guests. With that in mind, we cannot accept your pet if they don't have the necessary vaccinations. When you bring your dog or cat to our facility, you must provide proof that they have had the following vaccinations:
Dogs:
Cats:
We understand how important your pet is to you and we would never want to risk their well-being. We also don't want to waste your time and would hate to turn away a customer. That is why we ask you to ensure your pet has had these vaccinations before visiting any of our four locations.
If your pet requires medication, we ask that you provide us with it in its original packaging. In doing so, our staff can be confident that they're giving your pet the appropriate dose at the correct times. Moreover, if you're hoping for your pet to enjoy our swimming sessions, a veterinary note will be needed so we can be sure your pet won't be in harm's way.
If your pet requires medication, please bring it in the original packaging or container.
Contact the Staff at our Katy Location
Each of our facilities is run by a team of professional, experienced, and friendly staff. All of our team members are animal lovers just like you and can't wait to meet your pet. If you have any questions regarding our services, please give us a call. Our staff will be more than happy to answer any queries and provide you with the information you're looking for.
Looking to speak with our Katy team? Call (281) 994-8026. If you're hoping for the chance to look around our facility, you can schedule a time to do so by giving us a call.
Address and Contact Information for Katy, TX Location
Dogs Day Inn Pet Resort – Katy TX
1771 Westgreen Boulevard, Katy, Texas 77450
Phone: (281) 994-8026
Dog Boarding Katy TX | Dog Boarding Kennels Katy TX | Dog Boarding Near Me Katy TX | Dog Grooming Katy TX | Dog Grooming Kennels Katy TX | Dog Hotel Katy TX | Dog Kennel Katy TX | Dog Spa Katy TX | Doggy Daycare Near Me Katy TX | Katy TX Dogboarding | Katy TX Doggy Boarding Near Me | Pet Boarding Katy TX | Pet Day Care Near Me Katy TX | Pet Spa Katy TX
Sours: https://mydogsdayinn.net/locations/katy-location/
Reliable dog careServices in Katy
(281) 849-3647
Monday: 6:30 AM - 7:00 PM
Tuesday: 6:30 AM - 7:00 PM
Wednesday: 6:30 AM - 7:00 PM
Thursday: 6:30 AM - 7:00 PM
Friday: 6:30 AM - 7:00 PM
Saturday: 6:30 AM - 7:00 PM
Sunday: 7:00 AM - 10:00 AM
Sunday: 4:00 PM - 7:00 PM
See More HoursClose Hours List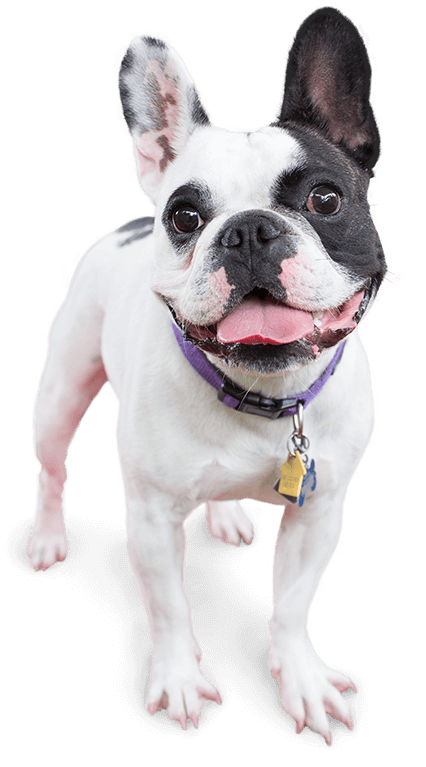 Delivering Doggy Day Care & Boarding to Bark About
can be challenging. Camp Bow Wow® aims to change that. We are the premier dog care provider in Katy that offers day care, dog boarding, and dog training programs. While you are away, your pup will indeed play. Our Camp offers large climate-controlled play yards, and our Certified Camp Counselors® ensure that your dog gets exercise, socialization, and mental enrichment. Our training classes are perfect for pups at every learning level and are available in one-on-one or group settings.
Watch Your Pup on Our Live Camper CamsSMCaution: They're so fun to watch, you may become addicted!Live Camper Cams
"They love it there!"

"Great Service always"

"We love CBW Katy!!!"

""Good experience for parents and pup.""
More Happy Parents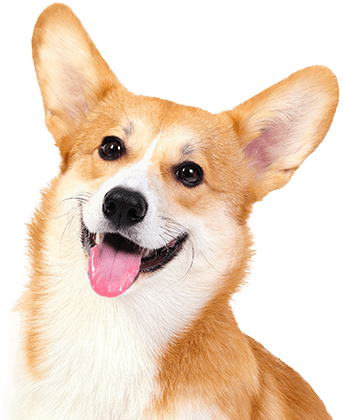 Get more play in your stay at Camp! We offer premier care with no hidden fees. Whether your dog is here for the day or overnight, they'll play all day with furry friends and get lots of TLC from our Camp Counselors. With Camp Bow Wow, you get the best care at the best value because your pup's day of Camp includes:
Sours: https://www.campbowwow.com/katy/
Skip NavigationSkip to Primary Content
Dog Boarding
Rover Oaks Pet Resort - Katy
Click the link below to book your pet's stay!
Features & Amenities
Luxury suites designed for pets who want the ultimate pampering in their private suite complete with a flat screen TV, memory foam mattress and luxe furnishings.
Large bunkhouse suites that can accommodate large breeds, multiple-pet families, or pets who enjoy being where the "action" is.
Pet Updates: Missing your pup and needing an update? Our pet-check phone line and email connects you directly with the team members taking care of your pet.
Rover Oaks Katy Pet Check:
(281) 693-7687 ext. 2 or [email protected]
Daily housekeeping services with strict hospital-grade cleaning protocols to keep our facilities spotless and hygienic.
Detailed monitoring and recording of your pet's eating habits, potty habits, and general behavior.
Custom meals prepared and medications administered at no extra charge for pets with special diets or needs.
Regular 10-point wellness checks to keep tabs on your pet's health during their stay.
Laundering services to ensure your pet's bedding stays fresh and clean.
One-on-one Pool Playtimes: Private 20-minute pool session for just $20!
Multi-pet family discounts for pets sharing an accommodation.
Creature Comforts: Clients are welcome to bring their own bedding and toys or utilize ours - whatever makes your pet feel most at home!
Try us for free! New clients receive a complimentary night of boarding for each pet. Learn more.
Luxury accommodations including luxury suites and bunkhouse suites.
Rewards program that is tailored to you and your pet!
View our important Guest Policies and Vaccination Requirements that ensure the safety of our pet guests.
For Rates, Please Click The Link Below!
Katy Rates
Boarding Activities
One-on-One Playtime: A team member will spend individual time doing whatever your dog enjoys, whether that's fetch, tug-of-war, or cuddling. Owners can opt for up to five 15-minute one-on-one playtime sessions each day.
Potty Breaks: Each pet receives a minimum of three daily relief walks, in addition to their playtime sessions.
Doggie Daycare and Group Play: Guests who have passed a social evaluation can play with other approved canine friends under our staff's supervision in our award-winning daycare program.
Yappy Hour Treats: Wholesome treats like peanut butter gooey-o's or stuffed Kongs made in our very own kitchen.
Grooming & Salon: From show-quality haircuts and de-shedding treatments to refreshing baths and nail trims, treat your pup to a day of pampering in the Doggie Spa.
Lodge & Train: A great option if you would like your pet to learn good manners, basic obedience or work on problem behaviors while they're boarding with us.
Special Requests: Does your pet prefer belly-rubs to back-scratches and tug-toys to tennis balls? We keep detailed notes on every pet staying with us and encourage you to share anything extra we can do to help make your pet feel at home.
Before Your Vacation
Here's What You Need To Know!
New Client?
Enjoy One FREE Day of Lodging in a Bunkhouse Suite!*
*First-time clients only. Limited one pass per pet. Cannot be combined with any other offer. Subject to terms and availability of Rover Oaks.
Click Here To See More Offers!
Client Reviews
My dog is always excited when I drop her off and pick her up which tells me a great deal about how much caring they give each pet. If you want excellent service, superb results, and caring staff who treats your pet the same as you, RO is the place.


I love this place. The people who work there are fantastic, and they tell me all about my dog's visit each time I pick her up. Tons of outdoor space for pups to run around and the inside play areas are air-conditioned for those really hot summer days.


My dog Bandit loves doggie daycare, his daily Gooey-O treat, and his nightly tuck-in. My cat Paws loves the attention she gets in Meow Manor, and always gets her daily medication. The Rover Oaks staff are fantastic - they treat the owners as well as the pets!!


Sours: https://www.roveroaks.com/services/dog-boarding/katy
Circle Lake Ranch Pet Resort - Dog Boarding in Katy, TX
Katy's Top Pet Boarding Places and Pet Resorts
KATY MAGAZINE NEWS
July 24, 2019
By Anne Bowman Lee
Many Katy families spend weeks on end traveling and to far away destinations during the summer time or school breaks. Here are some safe, well-known boarding and pet care centers that come highly rated by Katy pet lovers.
Rover Oaks Pet Resort
24250 Kingsland Blvd.
281-645-5294
Monday – Friday 7:00 am – 6:30 pm
Saturday 9:00 am – 4:00 pm
Sunday 2:00 pm – 6:00 pm
Because dogs love to stay and play when their owners are away, Rover Oaks believes that their Katy clients will have peace of mind knowing that all pets will enjoy an impeccably clean, caring and secure home "away-from-home."
Canine Country Club
1440 Katy Gap Rd.
281-693-3647
Monday – Friday 7:00 am - 6:30 pm
Saturday 9:00 am – 3:00 pm
Sunday 4:00 pm – 6:00 pm
Canine Country Club is a full-service dog resort and training center that caters to the Katy community. Canine Country Club ensures that all Katy dogs will receive the love and comfort that they deserve just like at home.
Camp Bow Wow
1515 Vander Wilt Ln.
281-849-3647
Monday-Saturday 6:30 am – 7:00 pm
Sunday 7:00 am – 10:00 pm
Camp Bow Wow wants Katy families to know that when they go on a vacation for a single night or multiple weeks, they offer boarding service that treats dogs like family: providing them all-day play, lots of attention from their staff, and even Campfire Treats at night.
Circle Lake Ranch Pet Resort
1134 FM 1463
281-395-4567
Monday - Friday 8:00 am – 6:15 pm
Saturday 8:00 am – 5:00 pm
Sunday 9:00 am – 6:15 pm
Circle Lake Ranch Pet Resort wants all pet owners to be able to leave home and not worry about their pets. Their mission is to ensure that all Katy pet guests are comfortable, relaxed and well-cared for. Circle Lake Pet Resort wants their guests to want to return and to feel that their stay is like being on vacation.
Pet Spa & Retreat
20660 Westheimer Pkwy.
281-492-7387
Monday - Friday 7:00 am – 7:00 pm
​​Saturday 8:00 am – 6:00 pm
Sunday 1:00 pm – 5:00 pm
Pet Spa & Retreat gives dogs complete care by its dog-loving staff. All boarded pets will enjoy days of playtime with other furry friends. Pet Spa & Retreat offers discounts for long-term stays and boarding of multiple dogs.
MORE KATY MAGAZINE NEWS
#KatyTexasNews#katyTexasNews#KatyTexasNews#GrandVisionCOLLEGENANNIES#DistrictDance
Sours: https://www.katymagazineonline.com/post/katys-top-pet-boarding-places-and-pet-resorts
Resort katy pet
Skip NavigationSkip to Primary Content
Rover Oaks Pet Resort - Katy
PROUDLY SERVING THE COMMUNITIES OF KATY, TX.
The Most Award-Winning Pet Resort In Katy Since 2006!
Special Offers
As pet owners ourselves, we know how big the decision is to leave your pet somewhere. That's why we are proud to offer a complimentary visit. Come check out Rover Oaks, meet our team and family of pet-loving staff, and let your pet discover why Rover Oaks is the most recommended pet resort in Houston and Katy.
Click the link below to learn more about our special offers!
Check Out Our Katy Facility!
Our Story
Rover Oaks Pet Resort in Katy, TX has been in business since September 11, 2006 providing premium dog boarding, cat boarding, dog daycare, dog training and grooming to our Katy, TX area pet owners. Our mission and our commitment at our pet resort in Katy is to be the most recommended pet resort by providing clients with the very best facilities, pet care, and customer service. Inspecting any pet care facility prior to using their services is a very important responsibility. If you have not experienced Rover Oaks Pet Resort, please drop by anytime during business hours for a visit. Our staff will be excited to show you around, and you will quickly see why Rover Oaks has gained such a stellar reputation in the industry and among pet owners in Katy.
Boarding
Rover Oaks Pet Resort is proud to offer the very finest in boarding accommodations for your dog.
Learn More
Daycare
Our team of dog care professionals provide quality care in a safe and supervised environment. Daycare staff are extensively trained in pack management, canine communication, body language and behavior.


Learn More
Grooming
Rover Oaks Pet Resort provides a wide array of pet grooming services. Our state of the art equipment and skilled pet grooming professionals will make your pet look their very best while taking special care to put them at ease during all pet spa services. Grooming services can be scheduled with a lodging or daycare reservation or by daily appointment. Our professional groomers, stylists and bathers take special pride in working with each pet they groom.


Learn More
Client Testimonials & Reviews
Since opening in 2001, we have valued our clients' experiences at our Rover Oaks Pet Resort locations. Here's what some of your neighbors are saying about us.
We have boarded our dog at Rover Oaks for years. We also schedule her for a shed control treatment with the grooming team a few times a year, and did the obedience classes when we first adopted our dog. We have always had a very professional and wonderful experience. The staff is incredibly friendly and you can tell they genuinely love animals. They are also very happy to work with you to resolve any issues that arise.
We have used Rover Oaks for years. I would never board a dog any place else! The staff clearly loves dogs and Sophie obviously loves them. When I pick her up she runs to me then runs back to them! Picked her up yesterday after grooming and she looks beautiful. Thank you Rover Oaks!
My German Shorthaired Pointer (almost 1-year-old) loves to play at their doggie daycare. The staff is always friendly when she arrives and she is excited to enter the gate and play with the other dogs. Sylvie is very active and the best part is how she is worn out in the evening after spending the day at Rover Oaks. Thank you Rover Oaks for always taking such good care of Sylvie when she's with you!
Sours: https://www.roveroaks.com/locations/katy
Why Choose Rover Oaks For Your Pet?









Circle Lake Ranch has served the Katy and West Houston community since 1998.  Our pet facilities are unique because we are an actual working ranch.  Down our long white gravel driveway there are smells, sights, experiences and sounds – and enrichment experience no other kennel can offer.  There is outdoor room to run and play and beautiful birds and wildlife to see.  Our 3 acre private lake attracts squirrels, deer, and many species of birds.  We are in the process of constructing a private walking trail around the lake.  We offer boarding, doggie daycare and grooming.  Our kind, attentive, and long-term staff ensure your dog's care and happiness at Circle Lake Ranch Pet Resort.  
Visitors are welcome – Make a tour appointment today!  Please Note: COVID-19 RULES IN PLACE:  All visitors and staff must wear a mask when indoors or within 6 feet of each other outside.  Curbside delivery and pickup by appointment.  Hand sanitizer and office UV air filtration are being used along with sneeze shields.
We are happy to announce Angelina is now available for dog grooming in addition to our other services.
We have large climate-controlled kennels for each dog, and little dogs spend their day in the safe, covered little dog play yard along with their elevated patio deck with cushioned outdoor couches for comfort and relaxation. We strive to keep all dogs out of the kennels as much as possible in play groups or individually. We have a massive fenced play yard, and a 60-foot long deck to play ball on. We are open 7 days a week and our office is closed for pickup and drop-off all major holidays (Christmas Day, Thanksgiving Day, Labor Day, Memorial Day, Easter, Fourth of July, Good Friday, and New Years).  
Climate Controlled kennels,  Outdoor playtime
Natural enrichment experiences
Ball throwing,  Splash pool,  Group play (when appropriate)
Nature trail coming soon!
Special Feeding Instructions & Medications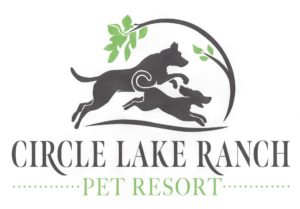 Circle Lake Ranch Pet Resort Proudly Serves the Communities of:
Katy, Houston, Fulshear, Brookshire, Spring Branch, Sugarland, Memorial, West University, and River Oaks
Sours: https://www.katydogkennels.com/
You will also like:
DOGS LOVE
Vaccination records, feeding instructions & emergency contact information If you haven't provided this information upon booking, please bring your veterinarian's vaccination records and any feeding instructions for your pet. In addition, it is important that you provide us with a local contact person in case of emergency if you not going to be reachable. During hurricane season (June through October), it is strongly recommended that you provide us with a local emergency contact person that is prepared to pick-up and care for your pet in the event of a hurricane directly impacting the Houston area.Identification Pet owners are strongly encouraged to have a collar with ID tag on their pet, however no prong or choke collars are allowed. Bedding Our Suites are equipped with a raised hammock-style bed for each dog. These beds are gentle on your dog's joints but you are welcome to bring a towel or sheet to place on top of our beds. If you prefer, you may bring your dog's own bed BUT please be aware that we do not have the ability to wash large items. Bedding may, on occasion, become wet or muddy due to outdoor weather conditions. Please label all bedding items with a wash resistant marker and include your pet's name and your last name. Food We recommend you to bring your pet's own food for their stay at Katy Dog Suites. Please note: an additional daily charge applies if you do not bring your pet's own food. Please provide only enough food for the duration of your pet's stay as large food bags cannot be stored on your pet's kennel. Please bring food in an airtight container with a scoop or portioned into individual zip-lock bags for each meal. Please label all food bags/containers/cans with a permanent marker and include your pet's name and your last name. Toys Chew toys, rawhide bones or an item of clothing are welcome! Fresh or dried bones are not allowed as they attract rodents into the kennels.
Sours: https://katydogsuites.com/
709
710
711
712
713