Dave Pratt
For the Canadian radio personality, see David Pratt (Canadian broadcaster).
Dave Pratt

Born

Elko, Nevada

Other names
"Morning Mayor"
Occupation
radio personality
Known for
"Dave Pratt in the Morning" (radio show)
Dave Pratt is an American radio personality, known to his fans as the "Morning Mayor". His show Dave Pratt in the Morning became the longest running rock and rollmorning show in the United States.[1] Pratt has sold more than 100,000 albums with his band (Sex Machine Band[2]), headlining sold-out shows in major venues throughout Arizona.[1]
The sobriquet "Morning Mayor" was given to him by Attorney GeneralTerry Goddard.[3]
Life[edit]
Pratt began his career at the age of 16 on KELK in his hometown of Elko, Nevada.[2]
Dave Pratt was inducted into the Arizona Broadcaster's Hall of Fame in 2009, and he is the only personality in the history of Arizona radio to be nominated nationally as "Personality of the Year" in both Rock and Country.
In 1981, Pratt joined 98KUPD in Phoenix, Arizona and became one of the most popular morning personalities in the city. During his 3 decades of radio in Arizona, "The Morning Mayor" led KUPD to be named "America's Rock Station of the Year".
In January 2002, Pratt joined CBS Radio's alternative rock station KZON in Arizona, and once again, his show was propelled to the top. KZON quickly became Arizona's new top rated rock station.
Seeking a new challenge and the highest pay in the history of Arizona radio, in 2003 Pratt took his morning show to KMLE, one of Phoenix's two popular country stations. Once again, Dave Pratt in the Morning moved to the top of the country battle as the only personality to ever be nominated nationally as both Personality of the Year for both rock and country.
In 2005, Dave Pratt attended the CMA Awards at Madison Square Garden in New York City where he was nominated for Major Market Morning Show of the Year.
In 2008, CBS downsized many major personalities due to falling revenue across all markets and in general, for the radio industry. The remainder of Pratt's contract was paid out by CBS. Pratt remained paid but off the air while the remainder of his contract was paid out by KMLE.
In 2010, Dave Pratt founded Star Worldwide Networks. The network also produces major commercials for clients throughout the nation, produces audio books and produces videomercials for companies of all sizes.
On July 11 of 2016, Pratt added his own 1 hour, daily local television show, "Dave Pratt Live" every weekday at 1PM on CW6. and extended with a weekend show on Sunday nights. In 2018, Dave Pratt Live moved from CW6 to Pratt's own Star Worldwide Networks.
In 2018, along with already being inducted into the Broadcaster's Hall of Fame, Pratt was also inducted into the Music and Entertainers Hall of Fame with Alice Cooper, Stevie Nicks. Steven Spielberg and other notables from Arizona.
He and his wife Paula reside in Paradise Valley, Arizona. They have four children.
Bibliography[edit]
Pratt published an autobiography, titled Behind the Mic: 30 Years in Radio,Phoenix Business Journal. December 18, 2008</ref> the proceeds of which benefit the American Cancer Society.,[4] Pratt battled prostate cancer in 2005.,[2] Pratt was the 2009 Celebrity Grand Marshal for the VAVeterans Day Parade.[5][1] Phoenix Magazine February 2017 Internet Made The Radio Stars http://www.phoenixmag.com/valley-news/internet-made-the-radio-stars.html
References[edit]
Phoenix Magazine February 2017 Internet Made The Radio Stars http://www.phoenixmag.com/valley-news/internet-made-the-radio-stars.html
External links[edit]
Sours: https://en.wikipedia.org/wiki/Dave_Pratt
Trendsetter to Know: Dave Pratt
Name: Dave Pratt
Website
Facebook
LinkedIn
Age: 58
Title: Owner Star Worldwide Networks & Agency
Married/Single: Married to Paula for 31 years
Kids: David Jr. – 26, Kyle – 24, Sammy – 21 and Madison – 19
City you live in: Scottsdale
A typical day in my life includes…
Pop-Tarts and java in the car, having fun at our network, talking with clients, typically some type of TV, radio or podcast speaking engagement, family stuff, relaxing in the hot spa and maybe some type of exercise if my dog feels up to it.
I was born…
yes.
My favorite thing about Arizona…
being interviewed by Arizona Foothills and just being "The Mayor".  In fact, more people call me "The Mayor" than Dave.  I love it. I was getting a license update at DMV and instead of calling out my name they called "Mr. Mayor"!  Or recently,  I was in the grocery store and heard this announcement: "Attention Fry's shoppers. Today we would like to welcome 'The Mayor". My family just laughs and my kids who are adults now, just roll their eyes.
I'm listening to…
my wife. It took me 3 decades to learn this is fairly important.
My family…
would be much larger with blood tests from the early '80s. Joking… kind of…
If I could have dinner with anyone…
it would be my yellow lab Rio. She gets right to it, never complains about what is in her dish and no meaningless chit chat. To be honest, away from the mic and camera, I have never been much of a social guy. Fluffy conversation bores me. Rio is my perfect companion.
One thing I cannot live without is…
coffee, John Wayne movies and Swedish Fish.
When I was younger, I wanted to be…
older. All of my dreams have come true, and they still are today! Sincerely, I love my life and every year seems to get even better.
I'm inspired by…
anybody who has doubted me or still does. Thank you! Seriously, you are the reason for my success as I love proving you wrong.  I find it entertaining.
The one person who motivates me is…
Rooster Cogburn in True Grit. When I am given a challenge, such as when I battled cancer or moved formats from rock to country or changed broadcast companies or started my own network, I ride with the reins between my teeth and a gun in each fist yelling "fill your hands you son of a bitch!"
If I could change anything in the world, it would be…
my wife sleeping on 90% of our bed. Seriously, she is 5'3 and I am 6'2. How is that fair?
The perfect day would be…
driving the RV on a road trip with my family. Ton of laughs.
My first job was…
a radio disc-jockey in 1977 at 16 years old in my hometown of Elko, Nevada. KELK 1240 AM "The Golden Voice of the Silver State". I was the music disc-jockey on the night shift, known as "Boogie Shoes".
My favorite escape is…
watching war movies, westerns, documentaries on American history or Mafia stuff. Fun guy, right?
My life is…
awesome to the point of almost feeling guilty. Almost.
I'm currently working on…
growing the full agency side of Star Worldwide Networks and also turning my autobiography into an audiobook, "Dave Pratt, Behind the Mic".  It will be released chapter by chapter starting in May. My goal is to make it absolutely free to the public, which is more than it is worth, LOL! In addition, this Fall I am being inducted into the Music & Entertainer's Hall of Fame, which is pretty cool and appreciated.
Always…
"Be nice, until it's time not to be nice."
Never…
Live in the past. If you don't let the past die, it won't let you live.
Favorite Quote…
"You can't run with the big dogs if ya pee like a puppy."
Biggest Dream… 
Already living it. Oh, and free tacos.
My Pet Peeve(s)… 
any Arizona company not with Star Worldwide Networks. Come join our family!  If you don't deserve it, WHO DOES?!
Sours: https://www.arizonafoothillsmagazine.com/people/celebrities/dave-pratt
Tweet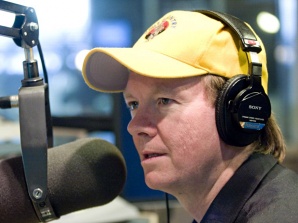 American radio personality, Dave Pratt, also known to his fans as the "Morning Mayor" is at it again. Known in Arizona for his long time career at 98 KUPD and his popular radio broadcast on KMLE Country 108, Dave Pratt in the Morning, Pratt has something new up his sleeve for the radio industry that might just change it's future — his new project called Doublewide Network. Check out this interview to see what he's been up to since his leave as a radio personality.
AF: How do you think Doublewide Network offers innovation and the future of media, or how will it change the future?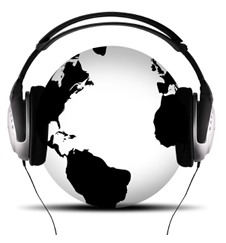 Dave Pratt: The future of media is in your hand. It is a mobile phone. It is the most mobile form of media in the history of the world. It is more mobile and personal than old school radio and far more than television. Big clunky transmitters and tall steel towers with blinking lights are no longer necessary. It is 2013.
Dave Pratt Live and the Doublewide Network have already embraced the future by launching an aggressive digital platform distributing a wide variety of shows. These are not minor league, cheap little "podcasts" from somebody's kitchen or basement. Our Doublewide Network hosts, produces and distributes our shows "LIVE" from state of the art studios high above Scottsdale and streaming worldwide.
Dave Pratt Live already has thousands of mobile app downloads. Plus, our new Doublewide Network has a mobile app in development that will host 100 shows or more. We are building a model and creating a new media currency for others to follow. We are blazing a new trail using new media that will create opportunities for others. And it is all happening from right here in Arizona. We get calls from all over the country, Puerto Rico, Europe, troops in the Middle East, Japan and South America. It's insane. But at our core, we are still Arizona loud and proud!
AF: How did this idea come about in the first place?
DP: After 30 years, I just got sick of generic, corporate radio and all of the idiotic robots managing from 15,000 feet and 1,000 miles away. I assumed others felt the same.
Listeners, other air talents and advertisers were also sick of homogenized, corporate radio and television. When the economy turned sour, radio and television stations knee-jerked and downsized on every level, dramatically reducing their product. Listeners and viewers are smart. They know the difference. So do smart and experienced advertisers.
I didn't want to be another washed up, old radio guy who is too stubborn to either recognize or embrace the future. I want to grow. I want to learn. I want to get better! I want to look ahead instead of just waxing poetically about my "glory" days. I feel sorry for those types of radio personalities whose only view is in their rear view mirror. I just want to grab them and say "Get up! Fight back! Get rid of your sad face and quit pissing in your Wheaties. Learn! Grow! Do something creative! Help others!"
I want to create something new and something that I can own without interference from broadcast suits and bean counters. I want to help resurrect the sleep, tired, apathetic broadcast industry. Listeners and advertisers deserve to be super-served. Our studios have the best atmosphere of any media company in Arizona and throughout the world. We are a happy, dysfunctional family. We break all of the media rules, and we have fun every day.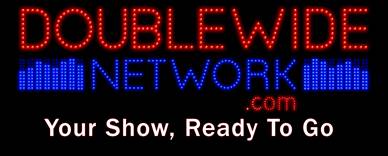 AF: What sort of progress has been made so far, or how has this whole project made you feel so far?
DP: We started over two years ago with many doubting our ability to grow listenership and to sustain revenue. Now, those doubts have been put to rest. Our 900-sq.-ft. single studio that hosted Dave Pratt Live is now being expanded to nearly 10,000 square feet, hosting multiple state of the art audio and video studios. Plus, we have now launched a network that will grow to 30 shows this year alone. In fact, Arizona Foothills should host a weekly show!  We are blessed, grateful, and excited. And we are still an Arizona family-owned and -operated company.
AF: What sorts of things do you talk about/do in your own shows on Doublewide Network?
DP: Dave Pratt Live has been a general entertainment, locally based morning show for 33 years. Our Doublewide Network shows will cover every category imaginable. We want to give others the same opportunity. Everybody is welcome.
AF: Have you been doing anything else lately?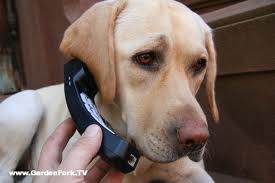 DP: My priority in life is being a husband, a father and a son. I spend every minute with my family. I have a beautiful bride of 25 years and four healthy children, three boys and my girl. And of course, our yellow lab, Rio, is our CEO of Doublewide Productions—not joking.
AF: What is it like being a father to three boys and a daughter?
DP: Mrs. Pratt runs the house. I am more like the fifthchild. All of our kids are active so I have coached teams and shuttled kids to every corner of Arizona and beyond. We also love to travel and just hang out together. Simple stuff is usually the best.
AF: What do they like to do, or what sorts of things do you do with them?
DP: We have a close family, so we do quite a bit with all six of us. If one kid has a game or a school activity, then all of the Prattsters show up in support. Or if I have a public appearance or anything related to my show or our company, then usually my family joins me.  We laugh with each other every day and try not to take life too seriously.
AF: What's the idea of having your dog as the CEO?
DP: It's true! I thought the attorney who originally did our corporation papers would understand the humor when we had to list company officers. I actually listed "Rio Pratt" as Chairman of the Board and President. I guess he didn't know that "Rio" is our dog. Our yellow lab attends every corporate meeting, which are usually held around pool or in the hot spa. We have a very formal company.
AF: What sorts of recreational activities or fun to you do as a whole family, or with your wife?
DP: Dan Harkins and Gonzo are close friends so we take total advantage of them all the time! LOL!  We go to movies or sporting events, or we go on road trips. We love Arizona, and we are lucky to have a show heard around the state. We are also big American History fans. Exciting family huh? Norman Rockwell would be proud.
http://doublewidenetwork.com/
Sours: https://www.arizonafoothillsmagazine.com/features/features/5289-interview-with-morning-mayor-dave-pratt.html
Marvel's 'Starlord' Chris Pratt Crashes Wife Katherine Schwarzenegger's Quarantine Baking Session
Our Guests: Dave Pratt
About Dave Pratt
Dave Pratt – CEO of Star Worldwide Networks, a web-based radio network based out of Phoenix, AZ.
Star Worldwide Network is the fastest growing internet radio distributor in the world, offering top audio and video commercial production, and now offering top quality, fully produced and distributed TV shows! The network is comprised of 3 big channels including Radio Star Worldwide, Health Star Worldwide and our original home network channel for Arizona shows.
Dave is an American radio personality, known to his fans as the "Morning Mayor" – a moniker given to him by Arizona Attorney General, Terry Goddard. His show Dave Pratt in the Morning on KUPD in Phoenix, AZ became the longest running rock and roll morning show in the United States. Over 3 decades, "Dave Pratt in the Morning" achieved #1 ratings and revenue in both the rock and country formats while helping to raise millions of dollars for Arizona charities.
In May 2011, Dave Pratt moved into the future of radio broadcasting by webcasting "Dave Pratt Live" and has grown his own internet radio network to over 100 shows worldwide. His show can be heard on DavePrattLive.com, and on Star Worldwide Networks (formerly Doublewide Network) on iPhone, Blackberry, Android and other apps and online.
Dave is also the author of  Behind the Mic, 30 Years in Radio.
During his career, Dave has enjoyed serving as a consultant for many radio shows in the largest markets across the nation. His personal consultation has helped develop some of the biggest names in the radio industry today.
"The Morning Mayor" can now be heard on Star Worldwide Networks and various radio stations throughout the country. His daily morning show is live at 9AM MST and streamed worldwide on the internet, the state of the art Star Worldwide Networks mobile app, iTunes and on all forms of new media technology. His show is on demand 24/7.  As Dave says, "I appreciate my long career in old school radio, but the future of entertainment is in all forms of new media as well as traditional". And of course, Dave has hundreds of thousands of loyal followers on his social media sites and data bases.
Star Worldwide Networks continues to grow by producing and distributing shows from outside of Arizona, including nearly every state and every continent. Star Worldwide Networks is now home to over 150 shows worldwide in various languages.
Dave Pratt's Star Worldwide Networks distributes multiple channels including Radio Star Worldwide, Better Horses Network, Health Star Worldwide, and the original Star Worldwide Networks channel for Arizona shows.
Dave Pratt, Behind the Mic, 30 Years in Radio, published by Five Star, was released with proceeds benefitting the American Cancer Society. Dave's memoir won the prestigious Glyph Award from the Arizona Book Awards as "Autobiography/Biography of the Year", quickly selling out in Barnes and Noble and Borders book stores and is now on Amazon. Dave is a cancer survivor who regularly uses his public profile as a speaker, supporter and advocate for others battling cancer.
In addition, Dave has sold more albums than any local artist or band in the history of Arizona and has performed at sold out venues and stadiums throughout the state.
Dave Pratt was recently inducted into the Broadcasters Hall of Fame and has enjoyed being a columnist for Arizona Highways and a daily humorist for Arizona's largest news and entertainment site, www.azcentral.com and The Arizona Republic.  Dave has also enjoyed being the commercial voice for the Arizona Diamondbacks, Arizona State Fair, Coca Cola and many others. Recently, The Morning Mayor was proud to host the Arizona Centennial Celebration with the Governor of Arizona and the Secretary of State.  This season, Dave is also the voice of the Phoenix Suns radio commercials.
Dave is proud of his career with multiple awards including National Personality of the Year, but he is most proud of being a husband, father and a friend.  Dave and Paula have been married for 27 years and are blessed with 4 children – David Jr. 22, Kyle 20, Sammy 17 and Madison 15…….and of course, their yellow lab, Rio!  In fact, Rio is the CEO of the parent company, Doublewide Productions.
Shows Featuring Dave Pratt
565
GunFreedomRadio EP34 Hr.1 Tools Of The Trade
Places you can find Dave Pratt
Sours: https://gunfreedomradio.com/guests/dave-pratt/
Pratt wife dave
Perhaps someone from the house across the street was staring at me right now, but I didn't care. As a slave, I must always be open and available for use at any time, and I also have no right, regardless of my location or the presence of. Strangers, to disobey the Master's order. Conventions and routine - disappeared when He appeared.
Mayor to Mayor: \
Anna whispered, widening her eyes. The man stretched out his hand, grabbed the girl by the wrist, pulled her towards him and with all his weight pressed Anya against. The wall.
Now discussing:
Who are you whistling to. I'm here with you. Where are you looking. What for… What are these dark shadows coming out from behind the concrete slabs. Who is this, Volodya.
84
85
86
87
88