Latest Video!
With a buff to the bandit and a nerf to the mega knight, a PEKKA-bandit deck is the deck to use after this Clash Royale balancing update! The PEKKA is going to be amazing with the mega knight being nerfed, and when combined with the bandit, you have the best new meta deck in Clash Royale! Here's the strategy and gameplay behind this amazing PEKKA bandit deck!
PEKKA Bandit Deck Overview
This PEKKA bandit deck has three main win conditions, which means that it should be very easy to get offense going with this deck. First off, we have the PEKKA which is one of the premiere tanks in Clash Royale. Use this to tank for any card and hope to get it to the tower. The second namesake of this deck, the bandit, is more of a cycle card, in which you aim to get a bit of damage onto the tower to start whittling it down. Lastly, the battle ram is an amazing blend of the bandit and PEKKA, working well with both of them. You can combine it into a big push or use it for a bit of chip damage.
Also within this PEKKA bandit deck, we have three superior support cards. First up are minions, which can answer all of your air needs, or just defend against ground troops. As a cycle card, we have the ice spirit, which can be used in combination with any card in this deck, in offense or defense. Lastly, we have a bit of a tankier card in the electro-wizard, who will be great as both a support card and a defensive card to shut down pushes.
As with most PEKKA and battle ram decks, we have the double combo of zap and poison as our spells. The zap is a quick fix while the poison will let you kill units overtime. Mostly, you want to use the zap during cheap pushes and bring out the poison for when you build up with the PEKKA in the back.
Cycling Bandit and Battle Ram
While the PEKKA can definitely make this deck seem like a big beatdown deck, the battle ram and the bandit are super important for helping take down the tower. Realistically, you will be pretty lucky to get more than one PEKKA shot on a tower each damage. Making up this lost damage is where the bandit and battle ram come in, giving you a couple hundred damage for each connection on the tower. Pair either one with the ice spirit or minions for a larger push.
Alternating these two rush cards when your opponent is low on elixir will force them to make a bad play or for them to take damage onto their tower. A great time to play one of these two cards is when your opponent places a tank behind his king's tower. Hopefully he won't have the elixir or the ability to deal with your quick bandit or battle ram.
Poison Chip Damage
As with every big spell that you have in any deck, the poison should be used to help chip down the tower to make it easier for it to fall. The poison now does more damage than an equivalent fireball, just over a longer period of time. This means that just a few poisons on the tower can lead to you having a huge HP advantage.
With this deck, there are two ways that you can get poison chip damage. The first is that you can deploy the poison when your opponent plays a card passing by the arena tower. This will damage or kill the unit, as well as take some HP off of the tower.
The other, probably better option, would be to combine the poison with any one of your pushes. This would let the poison clear away any troops from your push, and make it much easier for your troops to connect onto the tower. However, it really just comes down to what deck your opponent is playing, as well as what the cycle rotation is.
PEKKA Beatdown Push
The linchpin of this deck is keeping big pressure on with the PEKKA. In order to make your opponent fully commit to stopping your PEKKA, you should build up a huge beatdown push, combining the PEKKA with either the bandit or battle ram, as well as throwing in a couple support units if you can afford it!
Also, if you are wealthy on elixir, don't forget the poison spell. This can make it a lot easier to counter any troops that will be played to stop your push, especially an inferno dragon or tower. Try to at least have zap at the ready to take down a quick skeleton army or goblin gang that might be played.
Playing Defense
As with every deck, you need to be able to play defense if you are going to win any battles. The three cards to use primarily on defense are your support cards; the electro-wizard, ice spirit, and minions. Also, if needed, the bandit makes a pretty handy defensive card. Use these four cards to take down all pushes, whether it be a solo hog or golem-three musketeers. Know all of their strengths and when to play them in order to maximize their value.
That's going to wrap it up for this PEKKA bandit deck guide! This deck is going to be amazing once the 2/12/2018 balance changes become live in game. Thanks for reading and comment below what you think the meta is going to be after this round of balances in Clash Royale!
Subscribe to us on YouTube:https://www.youtube.com/channel/UCNo3IxCrp34erbCRLmG8HIA
Like what you see? Share!
February 10, 2018 in Clash Royale, Clash Royale Best Decks. Tags: Balance Changes, Best Deck, Clash For Dummies, Clash RoyaleSours: https://clashfordummies.com/2018/02/10/pekka-bandit-deck-win-balance-changes/
Battle Decks ListRandom Deck
Introduction
Hello Guys! I am lexxgoat223 and this is my first deck guide on CR Wiki!
Deck Information
Deck Created by:lexxgoat223
Minimum Recommended King Level: 9
Maximum Recommended King Level: 13
Arena Required: Rascal's Hideout (Wrong?)
Average Elixir Cost: 3.6 (Wrong?)
More Statistics:Go to Deck Builder
Card Roles
Hog Rider: Hog Rider: He's your main win condition. Drop him at the bridge only if you have zap ready. Never, I repeat never drop him in the back as it gives opponent more time to react. A good strategy is to put the hog and the bandit at the bridge as the bandit's dash along with hog's hits will deal a lot of damage to the tower.
Bandit: Bandit: Main support for hog rider. You can use her as your secondary win condition if you want. She is decent on defense against E-Barbs, RG, Prince, Hog riders and more!
Princess: Princess: CHIP CHIP CHIP CHIPPETY CHIP. (Sorry for the cringe intro). Use her to counter minion hordes, lava pups or you can put her at the bridge to bait log or get chip damage.
Inferno Tower: Inferno Tower: Does this really need an explanation? It is the main defense in this deck. Use it to burn down golems, giants, giant Larry's Hogs or other cards.
Mega Minion: Mega Minion: Main defensive support, use to counter stuff like night witch, bandit , goblin gang etc. This beast of a card is also your main air counter. It is crucial you use it against LavaLoon, Balloons, Balloon Freeze, or other air decks.
Zap: Zap: Use it to reset inferno tower, destroy swarms, damage goblin barrels and minion hordes.
Rocket: Rocket: Use to either finish off games or obliterate Elite Barbarians into hell.
Goblin Gang: Goblin Gang is your main ground defense to troops.
Strategy
The worst possible starting hand for this deck is Rocket, Inferno Tower, Zap and Goblin Gang, in this situation you'd want to split goblin gang. If you want to save your goblin gang for other cards like Hog riders you can zap the tower as you can cycle quickly back to it.
Lets say you place Bandit and hog at the bridge and you have zap in hand. If they play skeleton army , zap it, if they play goblin gang, zap it. If you see an inferno tower, wait for the bandit to charge and the hog to get there before you zap. The combined damage of these cards will destroy the inferno tower.
My friends tell me the hardest matchup is lavaloon lightning. Well guess what! It's not! To counter this push, play inferno tower so it locks on to the hound. Wait for the hound to die, zap the pups. For the balloon, play princess in the other lane so they commit elixer to stop the push. If they lightning, mega minion is your play.
You can replace bandit with goblin barrel or knight. I recommend knight, but its entirely your choice.
You can replace princess with dart goblin or archers. I recommend dart goblin, but again, its your choice.
Sours: https://clashroyale.fandom.com/wiki/Deck:Hog_Bandit_Control
hog cycle decks 2020 - mmgr.it
Aug 2, 2021. 2.6 ce Golem Best Hog Deck 2020 Arena 10 This deck is a cycle deck.. with Goblin Gang Hog Rider Dark Prince Bandit and Mega Knight.
Best Challenger 2 League Decks in Clash Royale (5300
Offensive Deck for Challenger 2. Authorkabir; Added 28-08-2021; Views47. 2.9 Baloon cycle. AuthorDak; Added 1-08-2021; Views148.
Clash Royale decks – all of the best picks | Pocket Tactics
Mar 5, 2021. Another good Clash Royale deck, the Ram Rider, focuses around a. Our favourite version centres around quickly cycling cards so you can.
MORTAR 3.1 BAIT DECK!!! CLASH ROYALE - Pinterest
17.09.2020 - This is one of the strongest decks in the current meta in Clash Royale 2020. This Mortar Bait Deck is 3.1 elixir deck with fast cycle and can.
10 Best Battle Ram Decks - Opdecks.com
Because the cycle of the deck is pretty slow.. Ram deck "bad". Battle Ram, Dark Prince, Bandit, Electro Wizard and P.E.K.K.A. are your investment cards.
Clash Royale Deck Guide - Best Bridge Spam Deck!
Your bridge spam units are battle ram, bandit and even the barb barrel, all these can be used aggressively at the bridge to apply pressure to your opponent.
How to use Bandit and which deck do you recommend for me - Quora
I have been having a lot of success with this deck, with 2 twelve win grand. Log is a cycle card and can be used to protect the bandit or the witch after.
Climb the ladder with the best Clash Royale decks by arena
Mar 11, 2019. Cycle your way through some of our other Clash Royale content:. If you're lucky enough to pull a Bandit, you can ride this deck well into.
Best 'Clash Royale' League Challenge Decks Strategy - Newsweek
Mar 14, 2018. Deck #3 - DP Bridge Spam Log Bait Nado 2.9 Cycle. Bandit; Dark Knight; Goblin Barrel; Goblin Gang; Princess; Spear Goblins; Log; Tornado.
Clash Royale best decks for Tournaments and Challenges
SaurabhFebruary 20, 2020Last Updated: February 20, 2020. With events happening frequently, finding a good deck to climb and get your rewards is very.
Royal Hogs - Deck Bandit
The most successful ladder decks for Clash Royale including card levels. Ranked and updated regularly.
how to make a good clash royale deck 2020 - Efficient Climate Control
Jun 17, 2021. Pekka Bandit Bait deck in clash royale.. 4-Card Cycle 7.0 Rating Usage Wins Best Arena 12 Decks in Clash Royale (Legendary Arena,.
PRE Post:making composite panel systems
NEXT Post:exterior wood effect wall cladding sheets

Sours: https://neetibaghclub.in/rtyu/9848-qd1oierzt0nije3y44.html
INSANE COMBO! HOG RIDER + BANDIT = SOLID ! Hog Bandit DECK - Clash Royale
Graveyard Bandit Deck Card Role:
Posted By | Kpld on .
Hey Graveyard Bandit Deck Arena 9 guys Dexter, back with another Graveyard Bandit Deck Arena 9 guide, the Graveyard Bandit Deck is doing good in  Grand Challenges or tournaments If you will have noticed that a lot of players are using this Graveyard Knight Deck Arena 9 In tournaments and Challenges so I replaced my knight  with bandit and now this Graveyard Bandit Deck Arena 9 is working well me in challenges Also Check Out Here Top 5 Clas Royale Graveyard Decks 2020
I have won 2 Grand challenge with This Graveyard Bandit Deck Arena 9 does have few legendary cards which are hard to replace but I will try to put some replacements card if you don't have those legendary cards so come and check out this Graveyard Bandit Deck  guide Also Check Out Here Top 5 Clas Royale Graveyard Decks 2020
Advertisement
Gravyard- Your Main win condition.It Does most the damage assuming opponent has no idea how to defend a Bandit Which does a LOT of damage to a tower if undefended. You want to chip with Graveyard+ poison or Graveyard+ poison with Bandit as a tank is deadly for a pump user who defends the collector with squishy troops.Make sure you have an Elixir advantage when playing this card, as a misplay with this card will put you way behind on Elixir.Also Check Out Here Top 5 Clas Royale Graveyard Decks 2020
Bandit: Its is great card with her dash ability I treat the Bandit like a Knight on the opponent's side. some time bandit becomes tanks for Graveyard's Skeletons In defence inis good to take out musketter wizard Ice Wizard and most of the troops that's It because bandit is new Legendary So I will not explain too much about it 
Furnace: Its cost only 4 Elixir and It can last a pretty long time, 50 seconds. It has decent HP and spawn 2 suicide Fire Spirits every 10 seconds. You will want to upgrade this card to high level, otherwise the second Fire Spirit can't reach the opponent's Tower. I usually place it first If I have it in my starting hands.
Poison: After getting buff its Such a useful spell in my opinion,after getting buff Because of its huge radius, you can Poison a large area, making it almost impossible to counter your Bandit or graveyard for a positive Elixir trade.Most of the troops that can counter Bandit are melee and will need to be dropped inside of your Poison spell to effectively counter your bandit.Poison is trash at taking out troops, but the extra 10% chip damage is great against towers. Fireball is a great replacement if you want the instant damage. This card is mostly used with the Graveyard if you have an Elixir advantage.
Archers/Ice Wizard: You can Use Ice Wizard in Modern Royal Challenge so It is Strong enough to survive a log but otherwise fairly weak when played directly against other troops, the archers are best played in Defence against Air troops (typically as it is passing the arena tower if started behind the crown tower) or as an archer split for a small amount of chip damage out of your starting hand. The archers can also be used as a temporary distraction to lure a giant skeleton/lumberjack/barbarians or any other melee troop to the center while your tower does additional damage in order to take them out before getting hit But I use Archers
The Log: The Most Used Card in the Top 200 According to the Popularity Snapshot. It's just that good. It can kill Princesses, snipe Goblin Barrels, clear swarms, push units back, force a retarget, chip at the tower, push a unit into the other lane, the list goes on and on. I recommend you guys to take a look at  Log Guides Here, they are very informative and detailed Replacement= ZAP
Ice Golem : Your cheap tank for your Graveyard. You can also use him to tank splash damage so that the  It's not a bad idea to put an Ice Golem on a Skeleton Army or Minion Horde, but you are limiting your offense and defense variety by doing so.
Electro Wizard: Electro wizard is now one of my staple cards in a lot of my tourney standard decks. The fact that it can't be fireballed just makes it so much more reliable. Plus, my musketeer and wizard are both lvl 6 and my ice wizard falls prey in this meta, my executioner is lvl 2, so why not just run the one support card (apart from bowler) I have up to par? The stun effect also comes clutch in miner decks. If you want the tower to target some other troop, the ewiz can sometimes help out with that! Electro wizard also offers great capabilities on defense by shutting down support troops like Archers 
Graveyard Bandit Deck General Gameplan:
Start with a Furnace, placed slightly offensively Or place a Ice Golem behind the tower on the first tile in behind of the King Tower .This sets you up nicely for anything that the opponent wants to surprise you with.Counter their cards with the Archers and Electro Wizard, using Log where needed.Keep your Graveyard hidden for the most part – 
The main combo your looking for is Ice Golem, Graveyard, and Poison. Archers or Bandit can also be Graveyard tanks on certain plays, but usually if they are used at all they will be backing the Ice Golem. If your opponent plays a tank at the back, I rushes the other lane with Bandit + Graveyard
However playing aggressive doesn't mean you overcommit, it doesn't mean you have to throw all your elixir into a push it just means that you have to apply lots of pressure. 
Once you know your opponent's counter you can start throwing in the prediction Poison. This is most apparently effective against Skeleton Army, Minions, Archers, goblins and Minion horde, and does a lot of tower damage. That's pretty much it for offense, it's pretty simple in my opinion which they will use to counter you graveyard
Defense:
Graveyard Bandit Deck The Electro Wizard is your MVP against any tower targeting troops. Unlike decks with Skeleton Army/Barbarians/Mini P.E.K.K.A, this deck is reliant on the Furnace+Electro Wizard to take down tanks and mini tanks as Archers and Bandit aren't extremely heavy. Ice Golem is a great cycle card that distracts troops and protects your Furnace. Against almost any deckt's pretty straight forward, play the Furnace, and back it up with your other troops as they all have defensive functions.
Check out These ⇓ Topics
Best Tournaments Deck
Some Free 2k Card Tournaments Passwords 
Here is  Best Elite Barbrians Deck
Here is Best Electro Wizard Deck 
Thanks for reading this Graveyard Bandit Deck guide! All comments, questions, and criticism is welcome.
Tags:Bandit DeckElectro Wizard DeckFurnace DeckGraveyard DeckGraveyard Poison DeckIce Golem DeckPoison Deck
Sours: https://www.gamestroops.com/clash-royale-graveyard-bandit-deck/
Deck bandit cycle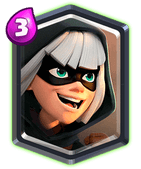 Summary
" The Bandit dashes to her target and delivers an extra big hit! While dashing, she can't be touched. The mask keeps her identity safe… and gives her bonus cool points!"
Bandit is unlocked from Arena 9 (Jungle Arena). Bandit is a melee attacker that specializes in dashing forward to deal big damage. She excels at taking out ranged units since she while dashing she is invulnerable to damage.
Strategies for Playing Bandit
The Bandit is a unique card because of her powerful dash attacks, and her immunity while dashing. Without her dash, the Bandit is like a weaker Knight. The key to getting value from the Bandit is getting value from her dashes. To do this, you should look to take out small units like the Princess, Dart Goblin, and ranged units.
On offense, the Bandit functions as a bridge spam troop that can also be used behind tanks. Although incredibly vulnerable to swarm units of melee targets, she requires that your opponent addresses her. She can also engage the tower very quickly and go right past units if she charges up before they engage. To defend against this, you can place your units within 3 tiles of her to prevent her from dashing.
The Bandit excels at taking out small units wish her dash, and chaining together attacks. She can dash past attacks from ranged units can quickly take them out, then continue to dash towards the tower. The Bandit is a very high-risk high-reward card. She either gets great value and dominates the match, or is consistently countered by melee units.
Best Bandit Decks
Deck #1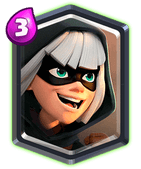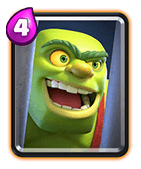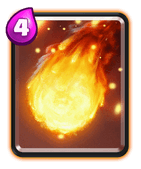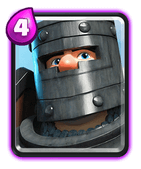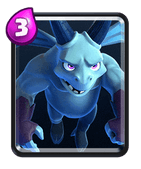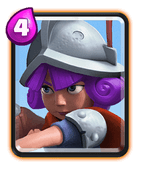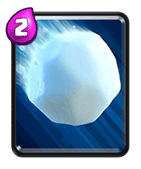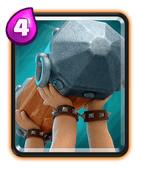 Deck #2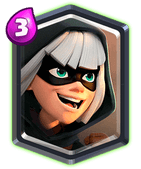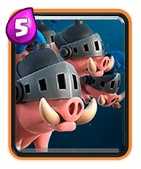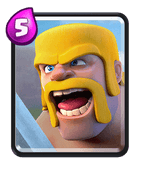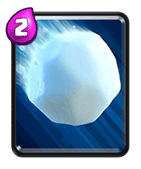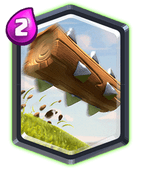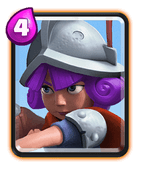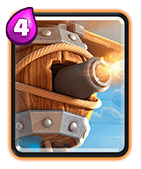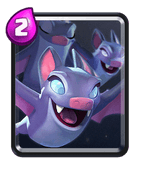 Deck #3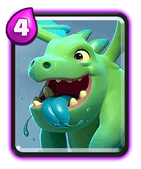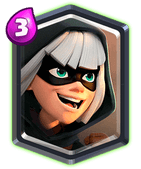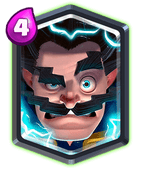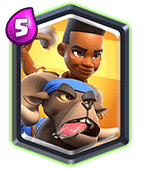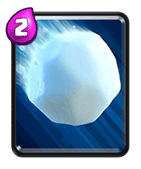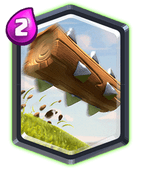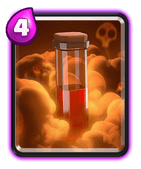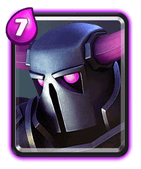 The Bandit does well against Princess, decks with lots of ranged units, and one without cheap swarms like Goblins.
Sours: https://clash.world/cards/bandit/
\
Bandit Mirror Troll Deck 1.8 Elixir
I use ice spirit to utilize its splash damage when it crashes any troops. It's good to have it in your deck because it has the same function with the fire spirit, but it has beneficial passive splash damage that it slows down the enemy when the spirit is crushed.
Since we don't have any proper card for defense, we can use the slow down strategy. Every second's matter in a big game. Therefore, if we can slow down the enemy using the affordable ice spirit, it could be great huh?
I use the log to counter every troop that blocks the bandits. You should have a card that can deal with area and log is a good option because it doesn't only erase every blocking troops, but also give damage to the tower if it scrolls until the tower.
Sure, you can use the log to defend your lane. Whenever you see the incoming troops, you can quickly erase them all using the log. But I used to be very wise in using it.
Meaning if you know your enemy has skeletons army but they don't launch it at the moment, you better keep the log to counter the army. But if the condition begins out of control, you can log every enemy's troops.
Another small thing that I like from the log is that it can push away the enemy, so our tower will have some more time to hit them all. Here, we utilize the push away strategy.
Sours: https://clashroyalekingdom.com/bandit-mirror-troll-deck-1-8-elixir/
Now discussing:
Mega Knight Bandit Deck 2021 for Arena 10+
Hi Guys, today I will show you Mega Knight Bandit Deck 2021, This is a bridge spam Mega Knight deck arena 10+, you can use this Mega Knight Bandit Deck 2021 if you are in the arena 10. There are so many people using  Mega Knight Deck around 4000 Trophies but This Mega Knight Bandit Deck 2019 is very powerful among all of them. this Mega Knight Bandit Deck similar as Pekka Bridge Spam Deck so come and take a look at this Mega Knight Bandit Deck 2021  guide
1.) Mega Knight: Main Damage Dealer His main role in this deck is defending pushes and then counterattacking with Battle Ram or a Bandit
In single elixir, You have to use this card just 1-3 times because he's so expensive. His main problem is DPS, so pairing him with Bats is a perfectly devastating push for only 9 elixirs.
I rarely would deploy him in the back because you need to save his landing damage for defending hogs and other attacks., In double elixir, you can easily defend a big push and then throw everything behind him for a massive unstoppable push!
2.) Bandit: She's your main offensive support.  Bandit is perfect for placing behind a Battle Ram or Mega Knight and destroying towers with ease.
She's not only your best offensive support, she's also a major defensive card in this deck. Her dash and just general 160 DPS is perfect for killing small to medium HP cards.
3.) Battle Ram: The Battle Ram is your primary win condition in this deck. A tourney standard ram can nearly take out a tower on its own if left alone and you would be surprised how often this actually happens.
It is still a good card to use as a tank for Surviving Troops On Counter Push with Mega Knight, Bandit or Musketeer
4.)  Musketeer: This is a dynamic card. The Musketeer is the only high direct damage troop capable of attacking air units, which makes her invaluable for defending against air decks.
She is also one of the best air defense cards in this deck so you will want to have her ready on defense most of the time. If you face a heavy air deck, be sure to keep her ready whenever you need her apart from this we have E wiz to deal with Air Troops
5.)  E-Wiz:You can replace it by Ice Wiz but it'll be hard. Just a defensive card really. Both have their own perks but I like the spawn Zap on E-Wiz.
This is mainly for defense because unlike beatdown this Deck doesn't struggle vs Inferno Tower. Great vs Lavahound and Graveyard, vs any deck really.
Just try not to give opponent value Fireballs or Lightning with him and protect him as much as possible as this is sorta your only solid anti-air troop.
6.) Bats: Bats are an excellent support for tanks! They can easily distract and destroy the Inferno Tower, helping the tank walk to the Tower freely.
Here I used them to keep the deck average down, and because in other decks I noticed that Minions were not getting much additional value; the marginal advantage of a faster cycle was worth more to me than the greater durability of Minions 
7.) Barbarian Barrel: Placed at the bridge in order to force a reaction from your opponent.
The Barrel is your small spell, a distraction card, and mini-tank all rolled into one. Against bait, just remember to save it for it's distant cousin, the Goblin Barrel.
8.) Snowball:  Self Explanatory
Mega Knight Bandit Deck 2019 General Gameplan:
This Mega Knight Bandit Deck 2021 is a very good Arena 10 players, This is an Average elixir cost deck so you need to be patient. The main goal of This Mega Knight Bandit Deck 2019 is to defend first and to capitalize on your surviving troops by using them in a counter push with a graveyard.
In Early Stage Just defend and try to build up a few small pushes without Golem.
Try to not lose a Tower this early on, but in case you do, just remember this is a Bridge Spam Deck.
In the Middle of the match show them just how strong of a push you can make with Mega Knight+Battle Ram, before Double Elixir.
I always go Mega Knight + Bandit and Battle Ram,  just pressure them.
At the last-minute, you can cycle through this deck so fast if you do it right by placing a Mega Knight in the back of your side and cycling through support/defensive cards 
Show them your full power, spell cycle, create major pushes with 2+ of multiple troops(it's possible)
Thanks for reading and have fun
Also, take a look at these Clash Royale 2021 Guide and Tips ⇓⇓⇓⇓:
Sours: https://theclashify.com/mega-knight-bandit-deck-2021/
863
864
865
866
867