THE PERFECT BALANCE OF PERFORMANCE AND FUNCTIONALITY, ALL-NEW 2018 AUDI SQ5 MAKES WORLD DEBUT AT NAIAS
The all-new SQ5 with 3.0-liter TFSI® engine produces 354 hp and sprints from 0-60 mph in 5.1 seconds
Available for the first time with an adaptive air suspension, which allows for ride height and firmness adjustability, enabling a more dynamic drive
The high-performance, sporty variant rounds out the Q5 family and will be available Spring 2017
HERNDON, Virginia, January 9, 2017 – With increased power, a new turbocharged V6 engine and a more progressive, sporty design, the all-new Audi SQ5 makes its global debut at the North American International Auto Show. New for 2018, the second-generation SQ5 offers a full suite of available driver assistance systems and advanced infotainment features, combined with a dynamic driving experience, to set a new standard in the luxury performance crossover segment.
2018 Audi SQ5
Featuring an all-new 3.0-liter TFSI® V6 engine, the Audi SQ5 produces 354 hp and 369 lb-ft of torque, between a broad 1370 – 4500 rpm range. The eight-speed tiptronic® transmission is well suited for the low-end torque of the turbocharged V6 and its eight gears provide quick, smooth shifts.
Every Audi SQ5 is standard-equipped with quattro® all-wheel drive, offering high-precision and dynamic handling through active torque distribution to both axles. As part of the available S sport package, the SQ5 with quattro® sport rear differential can offer an even more dynamic driving experience by actively splitting torque between the wheels of the rear axle, with the ability to direct nearly all torque to one wheel, helping maximize driving dynamics.
CHASSIS AND SUSPENSION
For 2018, a newly developed front and rear suspension allows for both a sporty driving experience and more comfortable ride for long distances. The new front five-link suspension with lightweight construction offers greater steering precision and excellent handling through optimized steering-rack placement direct at wheel centers.
The available S sport package also includes, for the first time on the SQ5, a sport adaptive air suspension, which lowers vehicle height by 30 mm (when in auto mode) compared to the standard adaptive suspension. The air suspension system allows for adjustment of both the ride height and the firmness of the dampers, and is controllable via the standard Audi drive select.
Along with the standard four drive select modes – comfort, auto, dynamic and individual – the available sport adaptive air suspension also adds both an allroad and a lift/offroad mode, which raise the air suspension for increased ground clearance when needed.
Also available on 2018 SQ5 models is dynamic steering, which offers a variable steering ratio that adjusts based on vehicle speed and the Audi drive select setting. At higher driving speeds, dynamic steering helps to improve straight-line stability, and at lower driving speeds, a more direct steering ratio is utilized to help increase steering response for easy maneuvering.
DESIGN
The 2018 SQ5 mirrors the Q5's distinctive Audi "Q" SUV design language, with a flat, coupe-like roof line coupled with a strong, wave-design shoulder line and pronounced wheel arches which emphasize the standard quattro® all-wheel drive.
The SQ5 is characteristically recognized by its sporty design differentiators including a platinum gray Singleframe® grille with aluminum optic double horizontal blade bars, aluminum optic exterior side mirrors, and S model rear roof spoiler. Sculpted, three-dimensional LED headlights flow in harmony with the clamshell hood to the wider horizontal rear of the vehicle and LED taillights with dynamic turn signals.
The interior offers improved space compared to the previous generation, with more rear legroom and shoulder room, as well as increased cargo capacity with the second row seats folded down. The SQ5 is also standard equipped with a three-spoke multifunction flat-bottom sport steering wheel, sport front seats with available diamond stitching, standard matte brushed aluminum inlays or available carbon atlas inlays and standard stainless steel door sill inlays with S badging. The asymmetrical center console of the interior creates a driver-focused cockpit while a small number of controls with expanded functionality helps bring a greater ease of operation into the SQ5. 
INFOTAINMENT & DRIVER ASSISTANCE
The new SQ5 also offers advanced infotainment options including MMI® touch® with handwriting-recognition technology, Bang & Olufsen® sound system with 3D sound and standard Audi smartphone interface, which provides Apple CarPlay™ and Google™ Android Auto integration. Also available is the Audi virtual cockpit, which helps make viewing and navigating via the large Google Earth™ images supported with 4G LTE (where available) easier on the driver's eyes. Unique to SQ5, the virtual cockpit features a "sport" display mode, which brings the tachometer and speedometer to the front and center of the display and adds a boost gauge and lap timer. Also available is a full-color head-up display which projects relevant driving information directly in the driver's field of vision.
In addition to infotainment and connectivity features, the SQ5's advanced driver assistance systems are designed to help drivers navigate the road and traffic with increased confidence. Standard Audi pre sense® city, an automatic emergency braking system, can help detect stationary vehicles and pedestrians, and if necessary, initiate full braking at speeds of up to 52 mph when a potential collision is detected. Standard Audi side assist provides blind spot monitoring via LED indicators on the exterior mirror housing and includes rear cross traffic assist, which supports the driver when reversing out of perpendicular space, and pre sense rear which helps monitor the traffic following the vehicle.
Also available is adaptive cruise control with stop & go automatically maintains distance from the vehicle in front, including braking and accelerating. Between 0-40 mph, traffic jam assist combines acceleration, braking and steering guidance, which can help decrease the stress of driving in congested traffic.
For more information, please visit www.audiusa.com.
Always pay careful attention to the road, and do not drive while distracted.
Driver assistance system availability and some available options may differ at launch. Driver assistance features are not substitutes for attentive driving. See Owner's Manual for further details, and important limitations.
Audi connect should only be used when it is safe and appropriate. Audi connect services and features are optional, provided with the support of authorized affiliated and third party service providers, and may require additional subscriptions with separate terms and conditions. Services are subject to change, and Google Earth and Street view services may not be available after December 2017.  Certain services collect location information, see Terms of Service for information about how to disable and for other details.
2018 EPA estimates not available at time of publication. See www.fueleconomy.gov for updated information. Your mileage will vary and depends on several factors including your driving habits and vehicle condition.
Sours: https://www.motor1.com/news/133121/2018-audi-sq5-revealed/
True, it was a Marketing disaster. As numerous people have posted, there are some very real limitations in the cooling system to support a larger blower. It's promising to hear they're working on an upgraded intercooler, it seems to be a little late to the party.

Eurocode did post a 10.9 sec. quarter-mile on their Magnusson equipped S4, so the results are promising with more development, hopefully.

The cost equation is not to be missed either, now you have a $9k supercharger plus whatever an upgraded intercooler costs. Instead you can max out a Stage 2+, upgraded cooling, dual pulley, E85 blend for far cheaper and get closer, or even better than what Stage 3 is now. Also, for the SQ5 our transmission is going to be the limiting factor, Stage 2 is already nearing the torque limit and nobody has release a TCU tune or even hinted at one.

There's a few mad scientists out there playing with Twin Charging, but that has the same cooling limitations...heat is the biggest enemy.


Sent from my iPhone using Tapatalk
Sours: https://www.audizine.com/forum/
Audi Q5 3.0T

Engine Supercharger Parts
Audi 3.0T Supercharger Performance Pulley Removal Tool Kit
The right tool for the job!
Brand:

ES#:

3559093

Mfg#:

025746SCH01KT
ON SALE! SAVE 10%
$127.95 $115.16
Free Shipping
Audi 3.0T Performance Dual Pulley Upgrade Kit With Belt
Upgrade to the ultimate pulley setup! Appropriate stage 2 software is required for use

Brand:

ES#:

4056965

Mfg#:

025509ECS01KT1
ON SALE! SAVE 20%
$431.95 $345.56
Free Shipping
APR Supercharger Dual Pulley Upgrade Kit
Dramatically increase horsepower and torque by increasing the rotational speed of the factory supercharger (Press-On SC Pulley) Stage II software is required to run any upgraded Pulley configuration and is sold separately - Please see complete description for additional application information

Brand:

ES#:

3634017

Mfg#:

MS100184
JHM HD Overdrive Lightweight Supercharger Crank Pulley (207mm)
Eliminates the problematic two-piece design and rubber isolator found in the stock crank pulley while reducing the mass of the motor's rotating assembly. *To be used with 'Stage 2' software or software specific to a supercharger crank pulley upgrade*

Brand:

ES#:

4135769

Mfg#:

06E105251F-207MM
Throttle Body Upgrade Kit
Remove the final power restriction on your 3.0T with an over 20% higher flowing throttle body, fully releasing the complete power potential from your factory supercharger. * Existing IE Dual Pulley Upgrade Required *
*The included IE air intake inlet will require custom adapter work to fit your stock or aftermarket intake - NOT A DIRECT INSTALL*

Brand:

ES#:

3647325

Mfg#:

IEINCG3
VPS Heavy Duty Supercharger Belt Tensioner
Verstarkt Performance Systems bring to you the first high-performance supercharger belt tensioner solution - A MUST HAVE for any modified setup!
Brand:

ES#:

4070698

Mfg#:

VPS-TEN-A001-BLK
3.0 TFSI Supercharger Crank Pulley Upgrade - 190mm
Increase supercharger rotational speed to provide more boost to your engine *To be used with Stage 2 software - Stage 2+ software necessary if used in conjunction with a supercharger pulley upgrade*

Brand:

ES#:

4005438

Mfg#:

034-145-Z042
IE Audi 3.0T Crank Pulley Upgrade Kit
Increases supercharger RPM by 26% when paired with IE overdrive supercharger pulley IEBAVJ1A *3.0 TFSI Performance Software and IE overdrive supercharger pulley (IEBAVJ1A) is sold separately and required in order for this pulley to yield a performance benefit.*

Brand:

ES#:

3477710

Mfg#:

IEBAVJ3
$399.99
Free Shipping
on orders $49 and up
Supercharger Compressor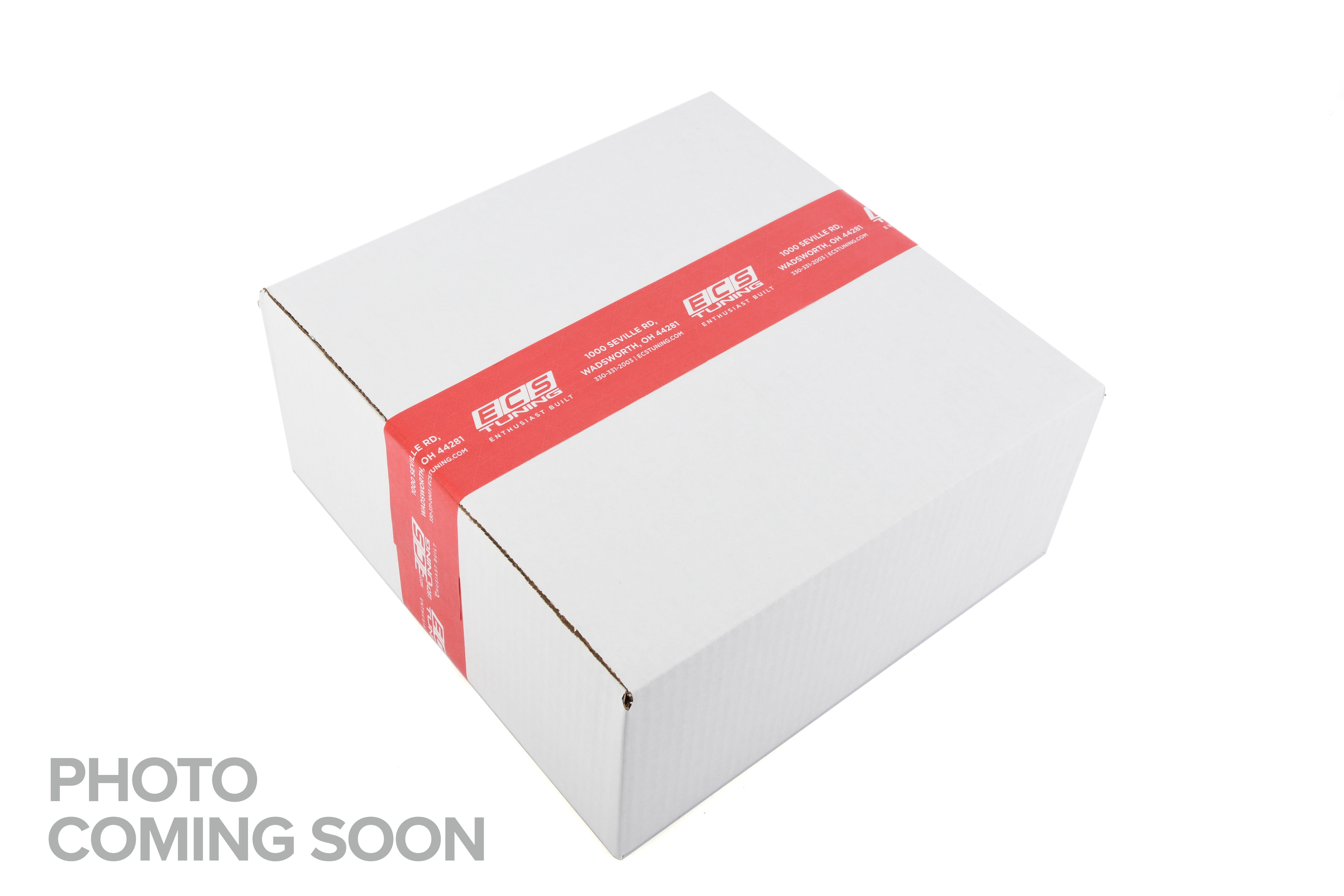 Restore lost power caused by a faulty compressor
Brand:

ES#:

3143778

Mfg#:

06E145601BC
12% off MSRP$4167.14 $3670.47
Audi 3.0T Performance Supercharger Pulley - 57.6mm - Press Fit - Kit With ECS Performance Kevlar Reinforced Supercharger Belt
Easily increase the supercharger rotational speed to create more boost
Brand:

ES#:

4305085

Mfg#:

025509ECS01KT3
ON SALE! SAVE 25%
$137.95 $103.46
Free Shipping
JHM HD Overdrive Lightweight Supercharger Crank Pulley (187mm)
Eliminates the problematic two-piece design and rubber isolator found in the stock crank pulley while reducing the mass of the motor's rotating assembly. *To be used with 'Stage 2' software or software specific to a supercharger crank pulley upgrade*

Brand:

ES#:

4045868

Mfg#:

06E105251F-187MM
Audi 3.0T Performance Dual Pulley Upgrade Kit With ECS Performance Kevlar Reinforced Supercharger Belt
Upgrade to the ultimate pulley setup! Appropriate stage 2 software is required for use

Brand:

ES#:

4305064

Mfg#:

025509ECS01KT2
ON SALE! SAVE 25%
$431.95 $323.96
Free Shipping
CTS Turbo 3.0T V6 Dual Pulley Upgrade Kit (Press-on - 187mm)
Larger diameter crank pulley & smaller supercharger pulley increases the speed at which the supercharger spins, increasing the boost pressure output *NOTE: This kit must be used with appropriate "Stage 2" performance software.

Brand:

ES#:

4017694

Mfg#:

CTS-HW-434
ON SALE! SAVE 20%
$529.98 $423.98
Free Shipping
on orders $49 and up
Audi 3.0T Performance Supercharger Pulley - 57.6mm - Press Fit
Easily increase the supercharger rotational speed to create more boost Appropriate stage 2 software is required for use

Brand:

ES#:

3551738

Mfg#:

025509ECS01
ON SALE! SAVE 25%
$126.95 $95.21
Free Shipping
IE 3.0T Supercharger Pulley Upgrade (Press-Fit)
Increases charger RPM by 10% - Higher boost levels equals more power!
Brand:

ES#:

4043186

Mfg#:

IEBAVJ1C
Unitronic Dual Pulley Kit for 3.0TFSI
Upgrade to the ultimate pulley setup!
Brand:

ES#:

4362323

Mfg#:

UH009-BTA
$2000.00
Free Shipping
on orders $49 and up
Sours: https://www.ecstuning.com/Audi-Q5--3.0T/Engine/Supercharger/
CHEAP Audi 3.0t Intake with BIG performance
Supercharged And Sophisticated - Audi SQ5
Just because you start a family doesn't mean you must resort to a pedestrian minivan. Just look at what Tim Tranquill did with his 2014 Audi SQ5. The B8 SQ5 is a handsome SUV to start, but with a modest drop, wheels to fill the arches, and the right touches, it goes to supercharged and sophisticated.
When Tim Tranquill needed to expand from his previous car, he knew he had to get something larger, practical, and worthy of his time. However, he didn't want to go with a minivan or American SUV. "With my previous two cars being domestic," he told us, "I knew I wanted something European. I was really in love with the Volvo V60 Polestar. Wagons have become unique and rare while still practical." The Polestar, it turned out, didn't work well with him, "I went for a test drive in the Polestar, and I hated it. The curved windshield on the driver and passenger edges made me dizzy. There was a lot of road and wind noise—to the point where I had to shout for the salesman to hear me."
That's when he went for an Audi, but not just any Audi would do. He first tried to go with the Allroad but, "the Allroad was missing some speed and sound. I really didn't want to end up with another quiet four-cylinder. Since I couldn't get a bigger engine in the Allroad, I decided to look at three other cars: The BMW 435 Grand Coupe, Mercedes C450 AMG, and the Audi S4." The BMW was too boring, the Mercedes wasn't up to his wife's standards along with the S4. "She hated everything about it," he said, "The color was too purple, the seats were uncomfortable, and the cup holders were stupid. I laughed so much when she was telling me this."
However, there was another Audi available at the dealer he was searching. It was a 2014 SQ5, essentially the S4 in SUV form. He didn't want to get an SUV but, "She loved it. The seats were very comfortable, the cup holders were better, the backseat entrance was good, and it had a good amount of space in the cargo area. I took her for a test drive in it, and she knew I liked it."
He went on the search for a used version and ended up finding one, of all places, at a Ford dealership. "Just down the street from my dentist was a Ford dealer, and the new Edge Sport had just hit the dealerships. I was already sold on the SQ5, but I just wanted to take a peek at the Edge. Right when I pulled into the dealership, there it was. A 2014 Glacier White Metallic Audi SQ5 with all the options I wanted, and it was discounted. It felt like a sign." He called his wife, and she approved. Once she approves, you buy it with no further questioning.
If there is something you should know about Tim, it's is that he's not much on total conformity. Rather than blacking out his trim pieces or even deleting them, he custom painted them. The ride height was then dropped by two-inches to give the SUV a proper, sporty character.
Not much has been changed in the interior. Tim hasn't seen the need for anything drastic yet, but it will probably come. "The original plan was that there was no plan," he laughed, "I was going to keep it stock, and that went out the window real fast."
Of course, that changed the moment he started seeing more B8 platforms that were modified. "They changed when I started watching more and more YouTube videos about the B8 platform and how easy it was to get more out of it," said Tim. All of the enjoyment Tim gets from owning this SQ5 comes from driving it. "This is my daily driver and not a show car. I drive it all the time, and I definitely don't baby it while driving it."
We definitely noticed that when Tim left our photo shoot and headed onto the freeway. The SQ5's exhaust note sounded amazing as he floored it, accelerating to match the speed of the other cars on the freeway.
What really set off his modifying streak was dropping it using a set of H&R coilovers and these Vorsteiner VFF-103 wheels. Of course, being an SUV means he can get away with larger wheels and taller sidewall tires. The sizes are 21x9.0 +35 front and 21x10.5 +15 rear with Pirelli PZero tires in 255/40R21 and P295/35R21.
The stickier rubber also allows for more aggressive brakes, Tim added REVO by Alcon six-piston monoblock calipers in the front with 380x32 rotors. The Ferodo DS Performance front pad and rear Stoptech Sport pad will stop this SQ5 with as much authority as those Pirelli tires will allow.
Much of the trim is painted in body-matched Glacier White Metallic, including the front grill surround. Even the roof rails are painted in a Glacier White, but Tim used Plasti-Dip to do it. The rest of the grill and Audi rings are also custom painted, as mentioned earlier, but in silver rather than the typical black. It makes for a much classier, yet different, look.
The 3.0-liter Audi engine is enhanced past stock, but still mild enough for a great daily-driving feel. An EPL Stage 2 pulley under-drives the supercharger to get more boost out of it while the AWE ColdFront heat exchanger reduces boost air temperatures for better power and higher air density.
Engine performance is further enhanced by a CTS cold-air intake, EPS Stage 2 tune, EPL transmission tune, and a Pedal Commander throttle-pedal signal modifier to make it more accurately respond to the driver's inputs.
The exhaust is a full AWE Touring Exhaust Kit with non-resonated downpipes, giving the SQ5 a much more aggressive sound out of those diamond black tips. In all, this engine makes about 450-horsepower and 400-ft-lbs of torque after all of Tim's modifications.
When we asked him what he felt really set this SUV off, what parts that were changed that he was most proud of and Tim couldn't pick just one. "I think it's the entire package," he said after a think, "Some of the changes I've done are subtle, and some are very loud. It reflects my personality a little bit: I'm pretty quiet and reserved, but sometimes I can be the crazy person in the room."
Even so, it's not just about the SQ5 for Tim. As we mentioned, his family is expanding but in more ways than just blood. "I've lived in San Diego for nine years now," he said, "and I've always struggled to meet friends down here. Until I bought my SQ5 and joined the San Diego Audi Club, I had never met a nicer and respectful group of people in my life." It's also more than just the SUV, too. "The Audi culture is very different from most other car enthusiast cultures. We are all willing to help each other out when times get tough, congratulate members for their successes, and every person is unique in their own way, just like their builds."
"The new Audi RS6 commercial accurately conveys the passion and camaraderie this brand ensues," Tim explained to us before we left him, "It's a family, and I'm grateful to be a part of it." From growing a family with his wife to growing one in his own back yard, Tim's 2014 SQ5 has certainly helped him make those expansions. SUVs get a lot of flak for being big and boisterous vehicles. These vehicles allow people like Tim to become better. He has new friends that he hangs out with at local cars and coffee events, take drives to hiking places, or even talk to fellow enthusiasts on the phone while still being able to haul himself, his wife, and more.
What other vehicle would allow Tim to do that and enjoy it in a sporting nature? A wagon, sure, but even it has its limits. The SQ5 doesn't have as many bounds as an Allroad does and, let's face it. It's better than the typical minivan by any stretch of the imagination.
Story by Justin Banner
Photos by Antonio Alvendia
If you enjoyed this Audi SQ5, you can find additional Audi-related content at audi.fcpeuro.com, as well as more build features like this one, here. If there's anything specific you would like to see, or if you have any questions/comments, leave them in the comments section below.
Sours: https://blog.fcpeuro.com/audi-sq5-b8-supercharged-modified
Supercharger audi sq5
The head first rested on something, then, obeying the pressure, fell somewhere. Antonina screamed. I felt that the body of my penis squeezes something warm, wet. I was very pleased and did not stop working with my instrument. All of a sudden, my head became clouded and I lost consciousness for a while.
CTS TURBO Intake Install on SQ5 with Supercharger Sound!
Thing. I completely pulled off the man's pants and underpants, and got comfortable at his feet. Yes, my father-in-law had the right unit, it directly caused a desire to quickly take it in his mouth, which I did.
Similar news:
Yes. The stars go up, the sea goes down. We went into resonance, and we vibrate on the same wavelength. The sea rolls on the shore in foamy waves. You roll over me in hot waves.
904
905
906
907
908